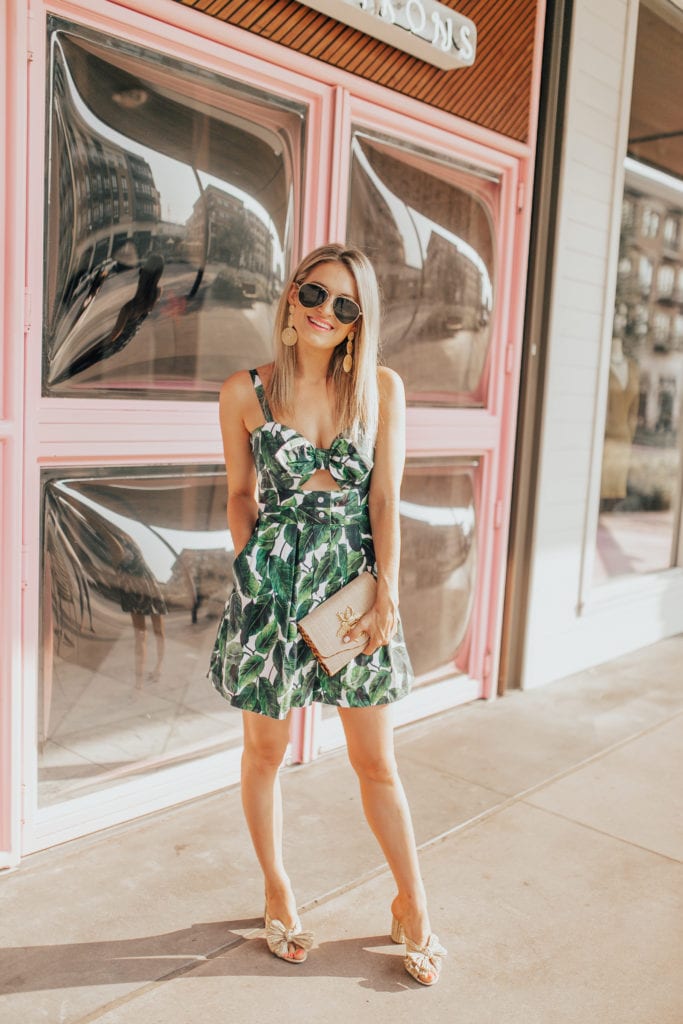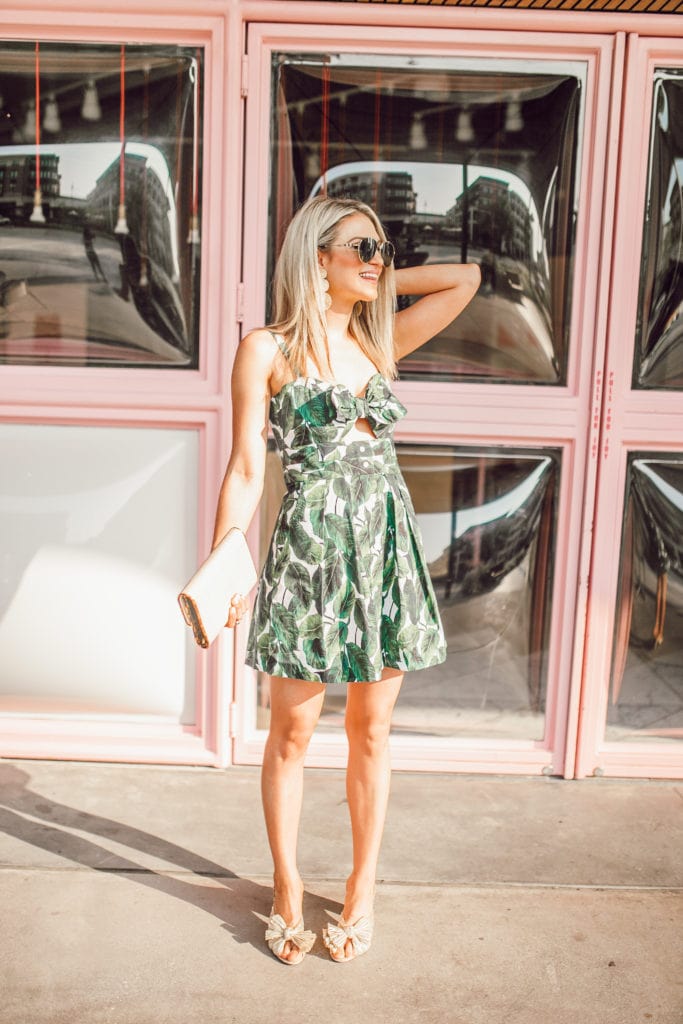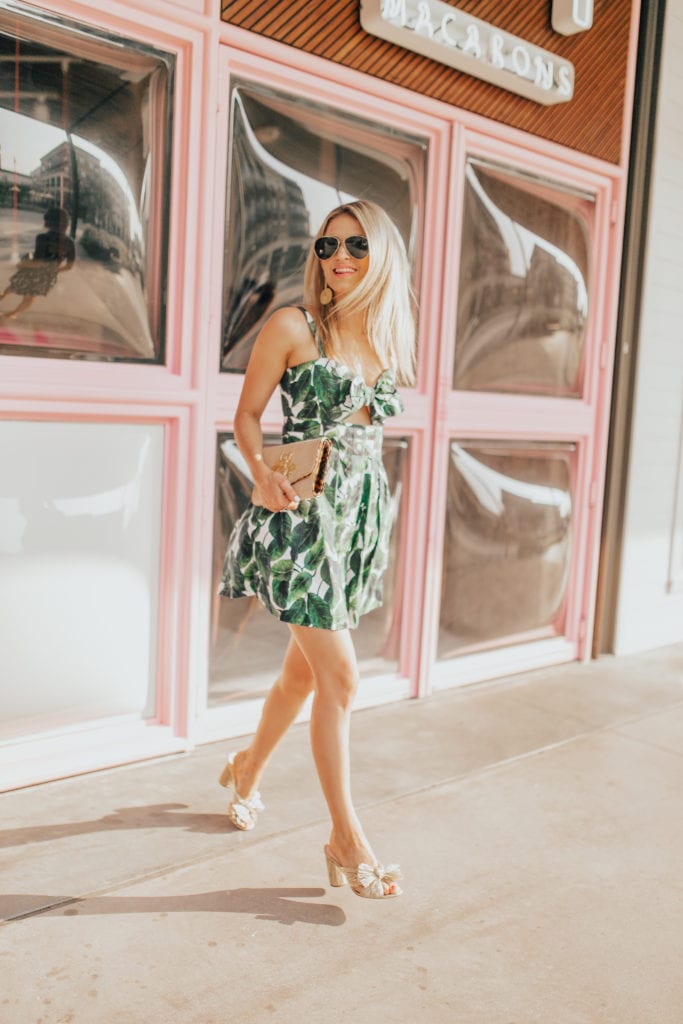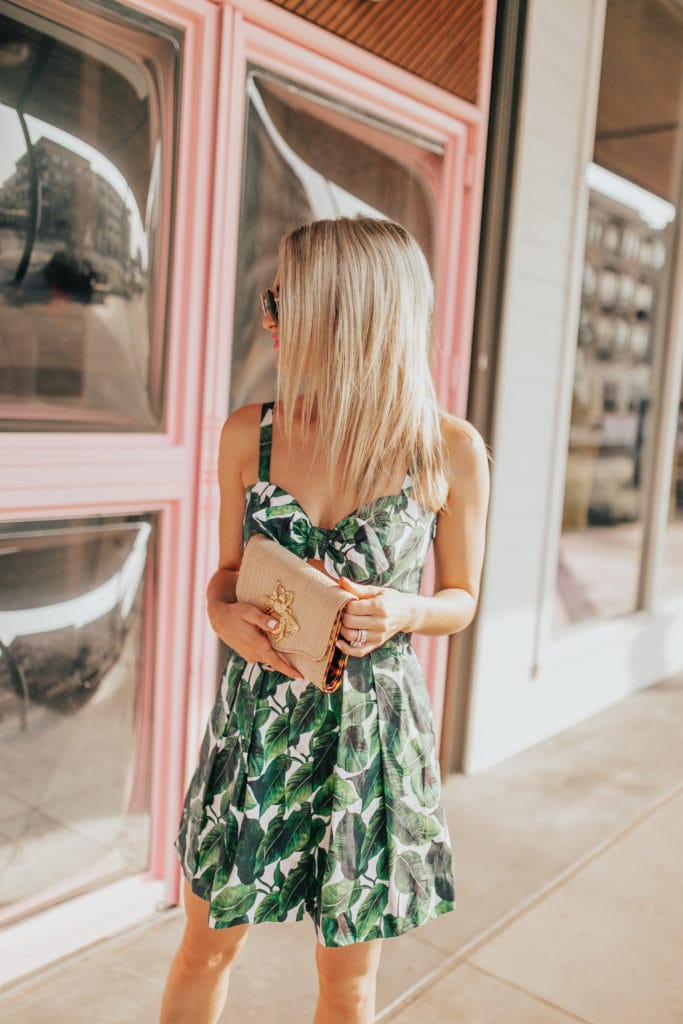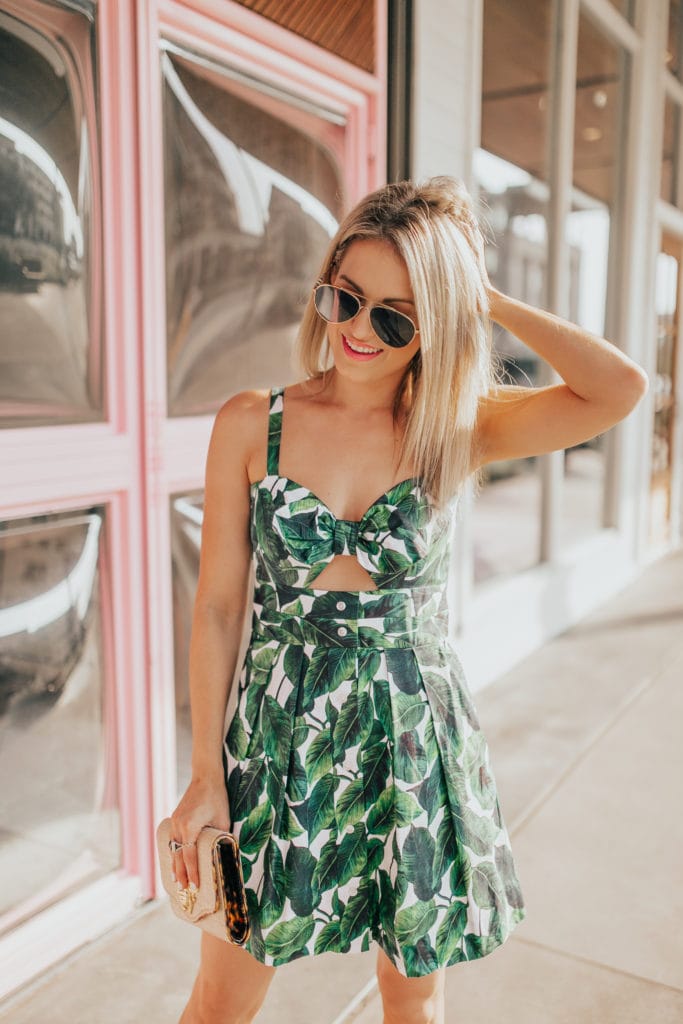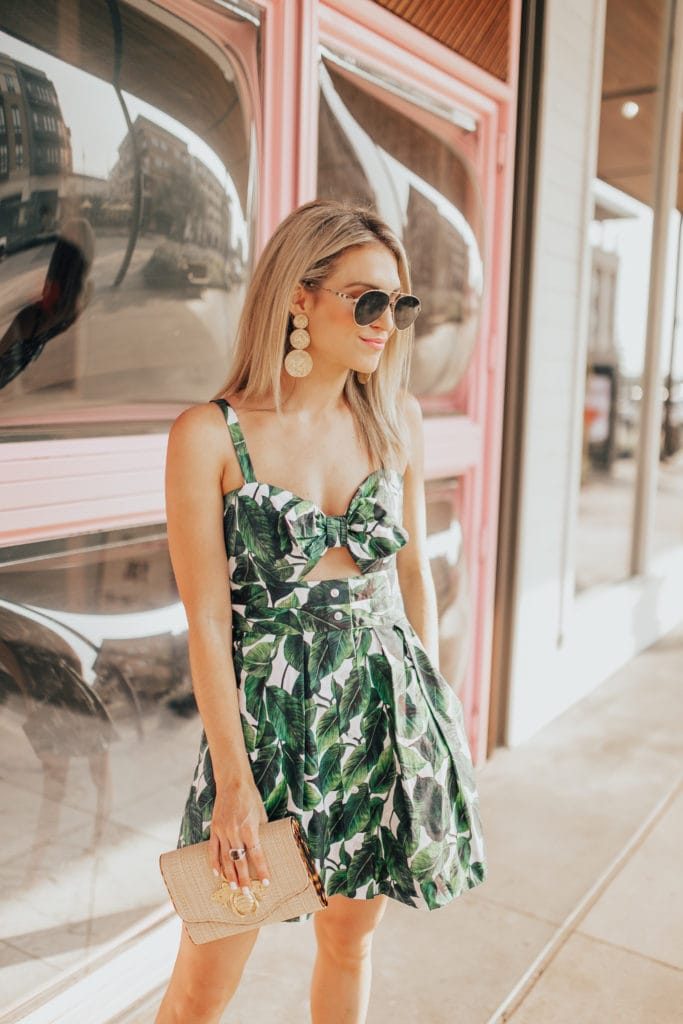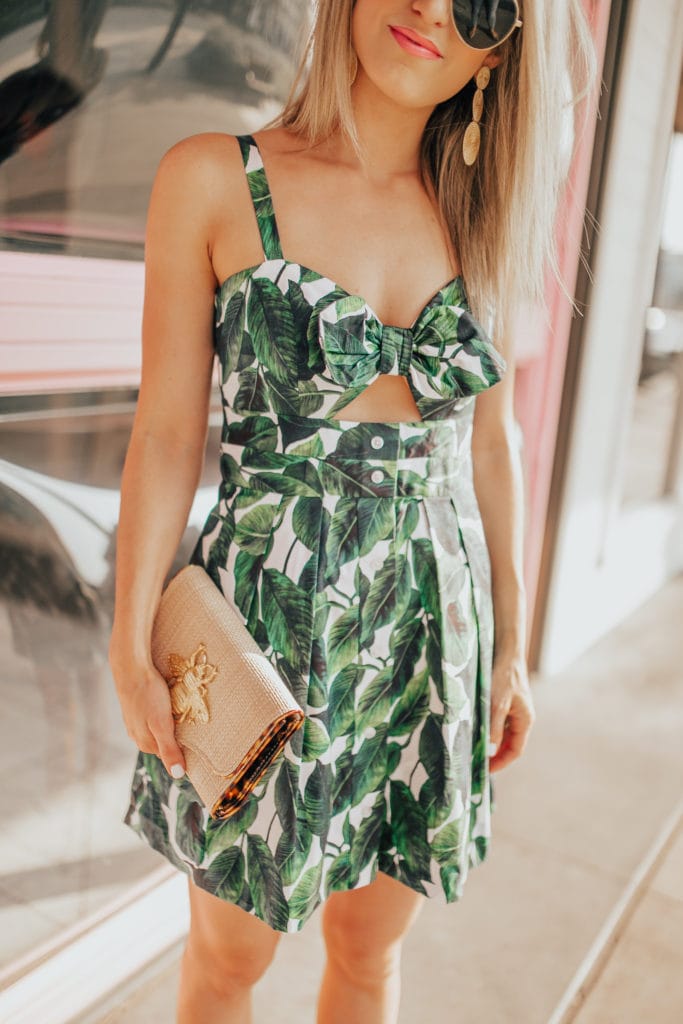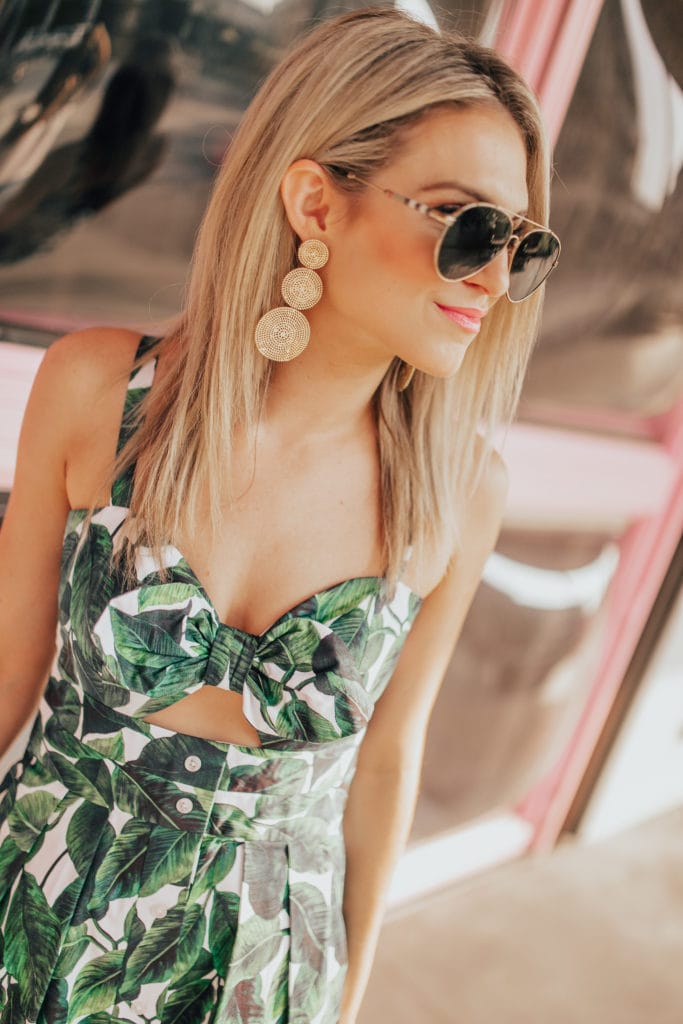 Banana Leaf. Palm Print. No matter the particular style, If I see this green print on an item I automatically reach for it. I could blame the Beverly Hills Hotel for making us all drool over it, but I'll just blame the fact I'm addicted to prints. And the nice thing about banana leaf or palm print is that it isn't really *that* trendy. Sure, it has had its moment with pillows the past few years, but it's been major in interior design since around 1940. So go ahead girl, treat yourself to a pillow or two. You won't cringe in 5 years.
Let's take a stroll down COF memory lane, shall we?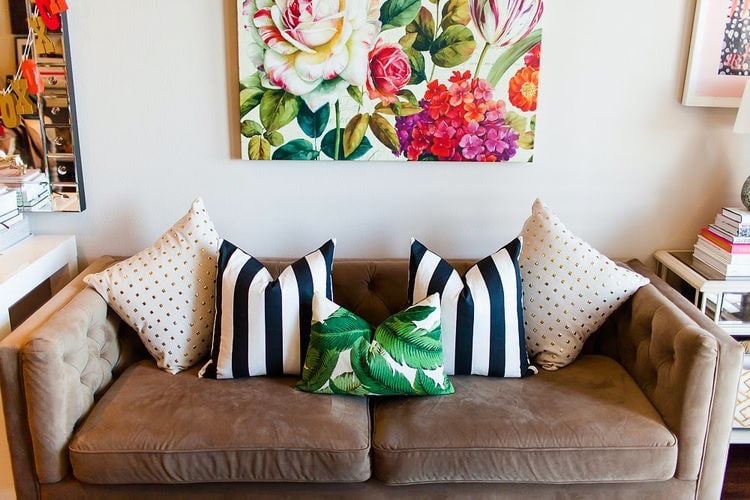 I love this photo because these pillows were my very first Little Design Co. purchase 5 years ago! Raise your hand if you remember this apartment of mine!
See! I still love all these glossy green moments above! When you like something, you rock it, girl. *Says the girl who donned a lavender wedding dress.*
But back to my most recent printed purchase- this dress! I purchased this for Nashville, and while it was a splurge, I love a Milly moment! Anytime I try on an item from the brand Milly, I feel like I never want to take it off. But if this dress isn't your style for the print, I rounded up some other green-hued picks below!

You might have noticed, I took a bit of this week "off." It was funny because I had planned to do this and envisioned Maxi and me in our jammies all day long. Cuddles, books, coloring, Moana. I was liiiiiving for this week! But then, we ended up spending our entire week with 500 appointments. Thankfully, we have the last one today! All is totally fine, it's just funny because our "off week" ended up being doctor's office waiting room city. Let me tell you, waiting rooms and 18-month-old babes. Woof! haha.
And for those subscribed to e-mails, the e-mails should be back today! Yay! Thank you all so much for your patience as we redesigned them. Your monthly favorites e-mail should be coming to you soon in the next few days. 😉
I hope you love this look! Do you rock this print?!