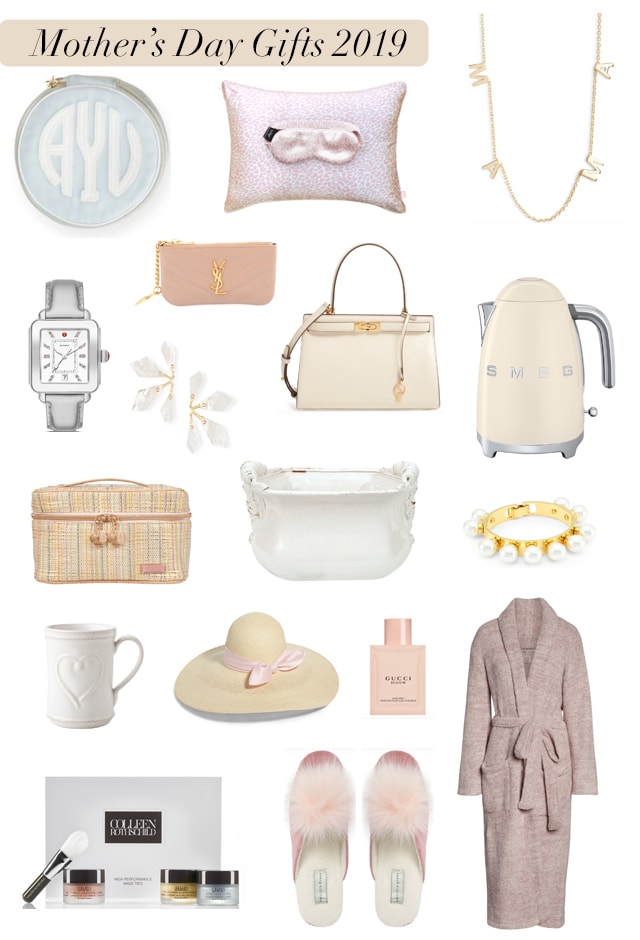 Monogrammed Jewelry Case | Silk Set | Mama Necklace | Card Case | Watch | Earrings | Bag | Tea Kettle | Cosmetic Pouch | Cache Pot | Pearl Bracelet | Heart Mug | Straw Hat | Hair Perfume | Colleen Rothschild Mask Set | Slippers | Robe
It was a bit quieter on the blog this week as my mom had a procedure for her RA on Monday. All is okay- they just had to check something out. So we spent the first part of the week with my mom while she healed, and the rest of the week just hanging out with her.
Lots of coloring & lots of Doc McStuffins! Peaches is such a good sport.
Now let's talk Mother's Day. What do you gift the woman that answers her phone each time you have the most minute grievance to vent about? What could you possibly buy the woman that treats you like you hung the moon? It's easy to feel stuck on Mother's Day and revert to typical gifts like candles and body lotions- which I will NEVER turn down. Nor will most mothers. 😉 But today's post shares my go-to gifts for your mom, mother-in-law, or even yourself. I won't judge if you send this blog post to your husband. I mean, I pray mine is reading this. ha!
And if you want to browse by price, here are a few go-to options under $100!
Mother's Day Gifts Under $100

Want a fun event to shop for Mother's Day? Next Tuesday in Dallas you can come shop with me at Kendra Scott WITH KENDRA SCOTT herself! We will be celebrating the new Summer Collection and sharing Kendra's favorite Mother's Day gifts! I'll be hosting with Cathy Williamson and Kendra Scott so be sure to RSVP your spot here. It is from 6-8, so bring your mama, and let's shop! I hope to see you there. 🙂