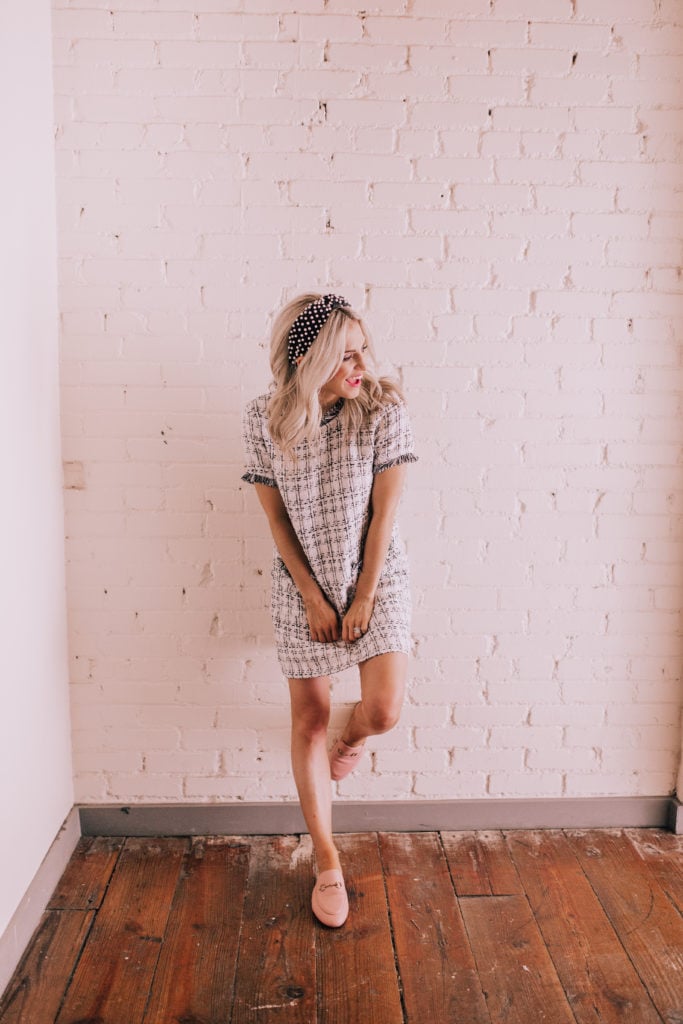 Happy Thursday, y'all! Today we are breaking down some recent DM's via Instagram and answering your most common questions as of late! I had every intention of having this blog post live yesterday, but Paul brewed me Trader Joe's sleep tea on Tuesday night. He used two bags not realizing I generally use one and let's just say that tea WORKS. I had ridiculous dreams and all, so that won't be happening again. ha!
Hey Katey! Do you have any ideas for an affordable dress that works in every season? I'm looking to add some to my wardrobe for church and work.
Hi girl! Of course! This tweed shift dress is $29 via Amazon Prime and can be worn each season, just styled according to the weather. Tweed will always be in no matter the season or year, so it's a safe bet adding it to your closet if you like to follow a wardrobe capsule. For spring and summer, I'd style it as featured below. For fall, you could do some classic riding boots and for winter, pair it with tights and your favorite pair of booties with a blazer. I'm wearing an XS and added a pearl headband for an added touch of Blair Waldorf. You could even add a vintage brooch to give it some more glam. Shop the dress here. 
Shop my Headband, Look for Less. Shop Similar Loafers.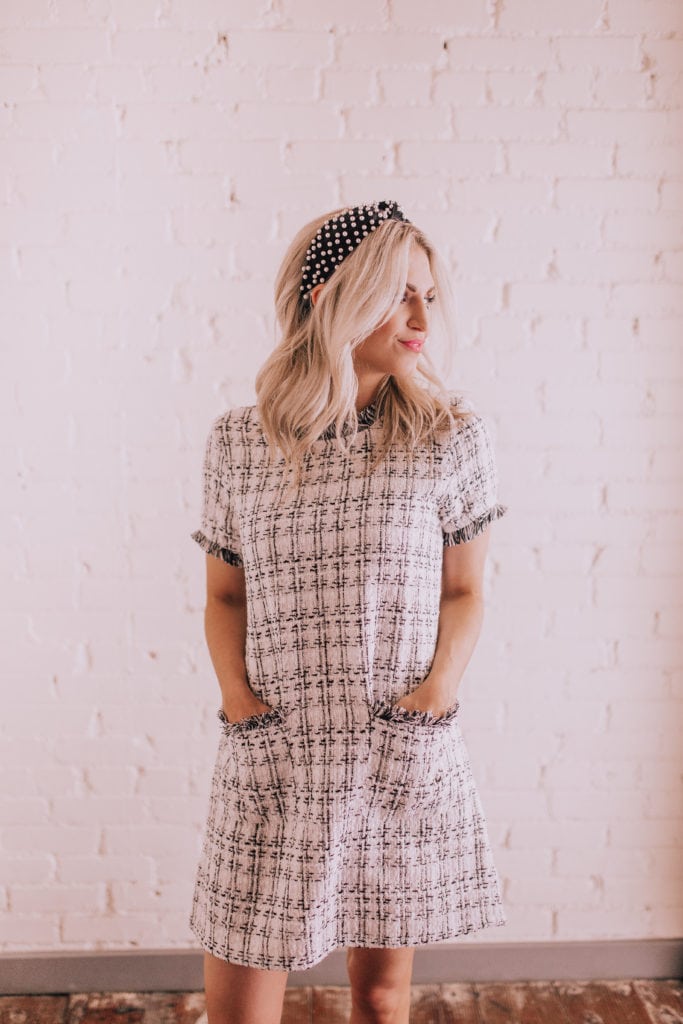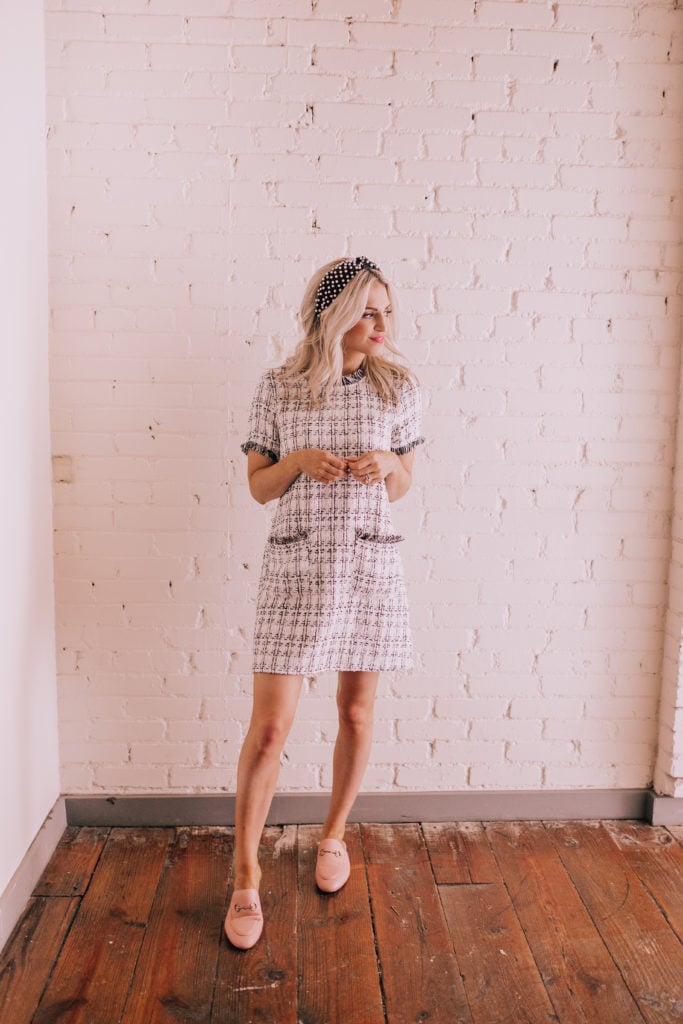 What type of dress do you recommend wearing in the summer if you want to wear something more modest, but not be dying of humidity?
I hear you on this! I think dressing for humidity is so tricky because you need something light, but if it's too thin, well, let's just be honest. You're going to show sweat! And who wants that?! These dresses are a wonderful option! They are $28 off Amazon, run TTS, provide coverage, and come in 15 different shades! Shop them here. 
Shop Similar Shoes. Shop Similar Necklace. Shop Bag. Shop Bag Strap. Shop Bracelet. Shop Bracelet.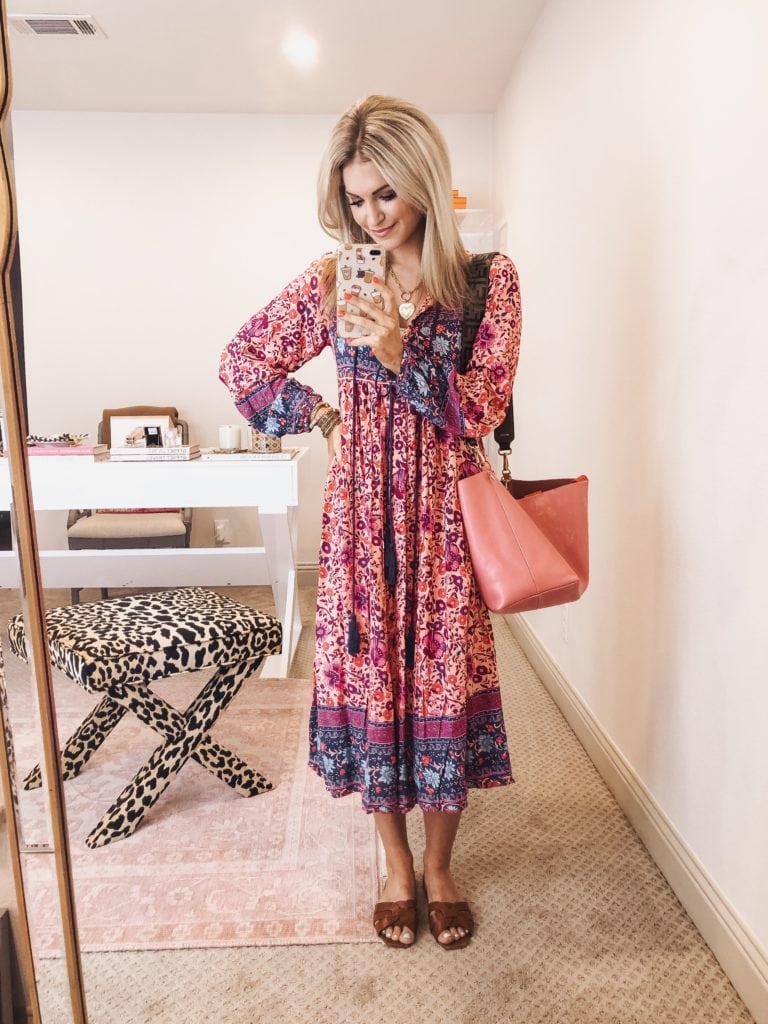 What was the dress you wore to your cousin's wedding?
This embellished number is by Needle & Thread, but sadly it sold out! You can shop more of their stunning array here, but I'll share a few similar options below. My shoes are by Sarah Flint and you can get $50 off your first order with code KATEY50 at checkout!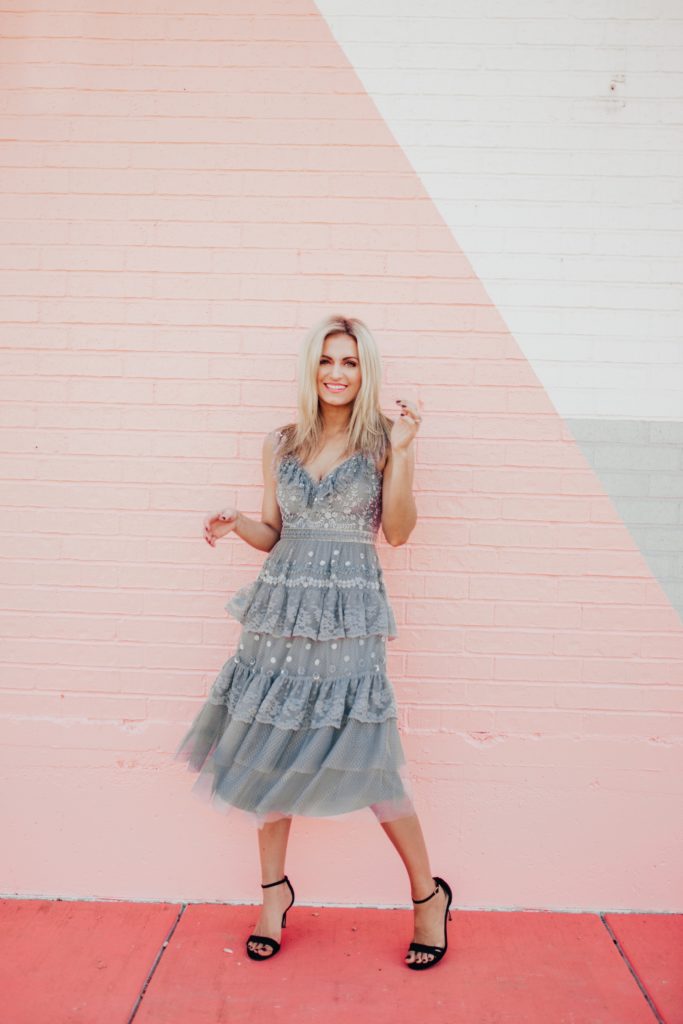 Hey Katey! What was the planner with scriptures you shared on your Insta Stories last week? I forgot to screenshot!
This new-to-me planner features a devotional for each month, with weekly scripture verses to memorize! I also love that there are bulleted columns for your days so on the left side you can place appointments and on the right side, you can place your "to-do" list. I like to share different planner options this time of year, so if this one interests you, you can shop it here!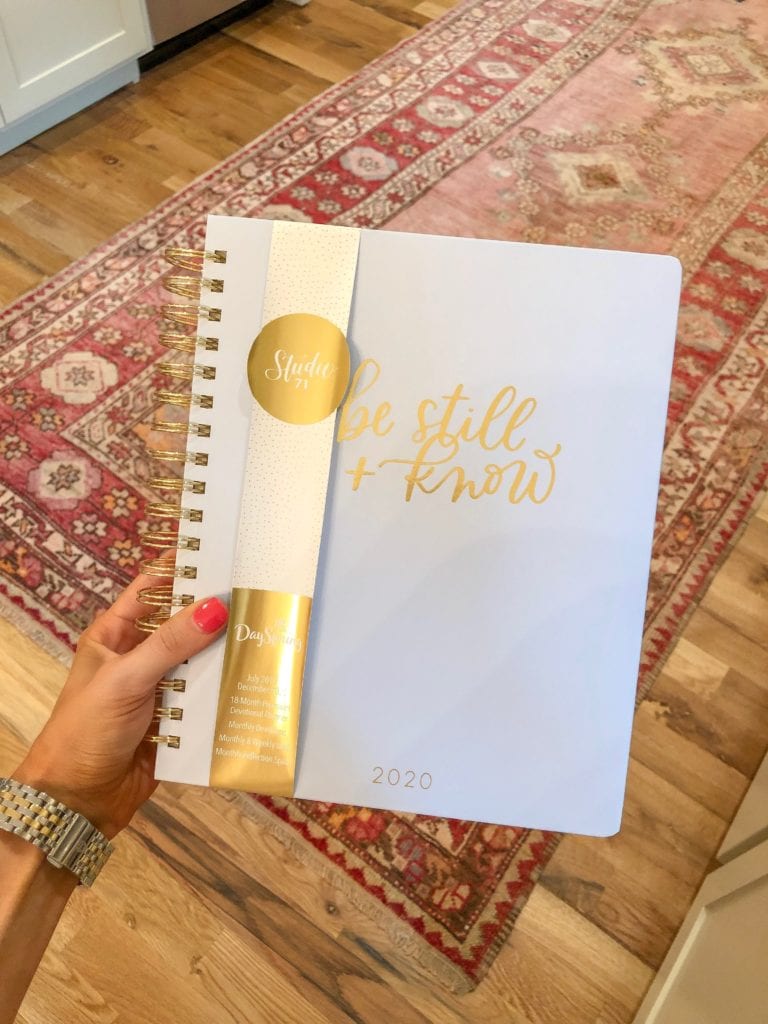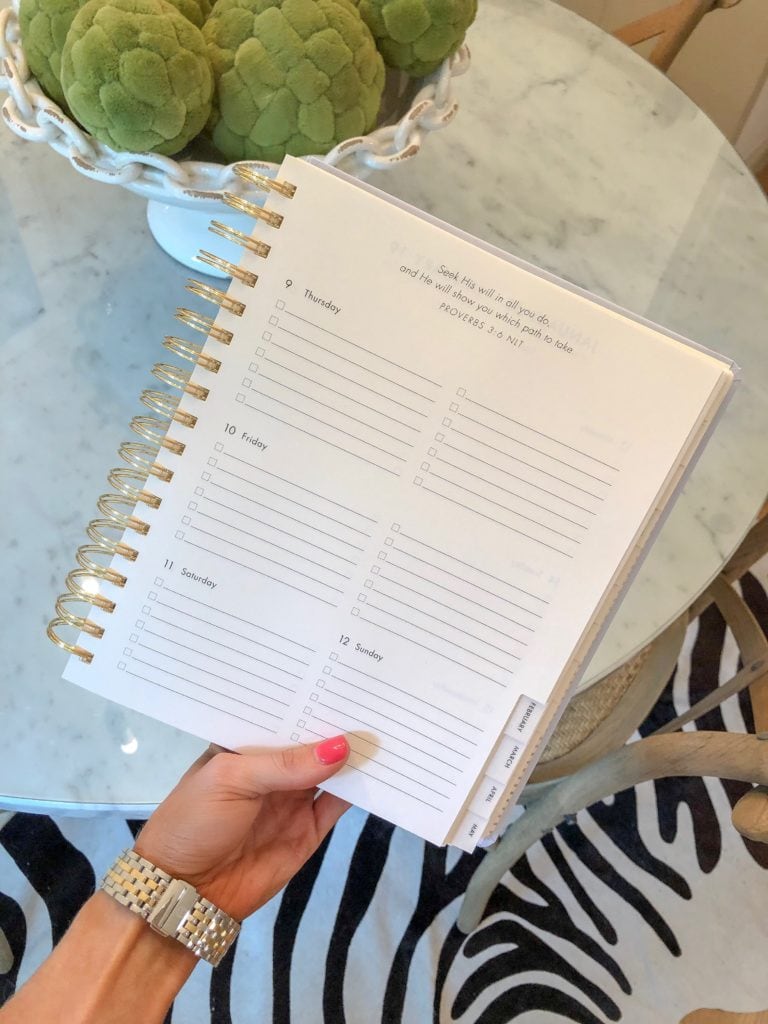 What is a hostess gift that you recommend giving? I have my baby shower coming up and am trying to think of what to gift the hostesses!
First off, congratulations on your pregnancy! That is such an exciting time. Little Design Co. makes fabulous cocktail napkins and they are $28, which makes for a lovely price point. I'll link my favorites to stock your gift closet with.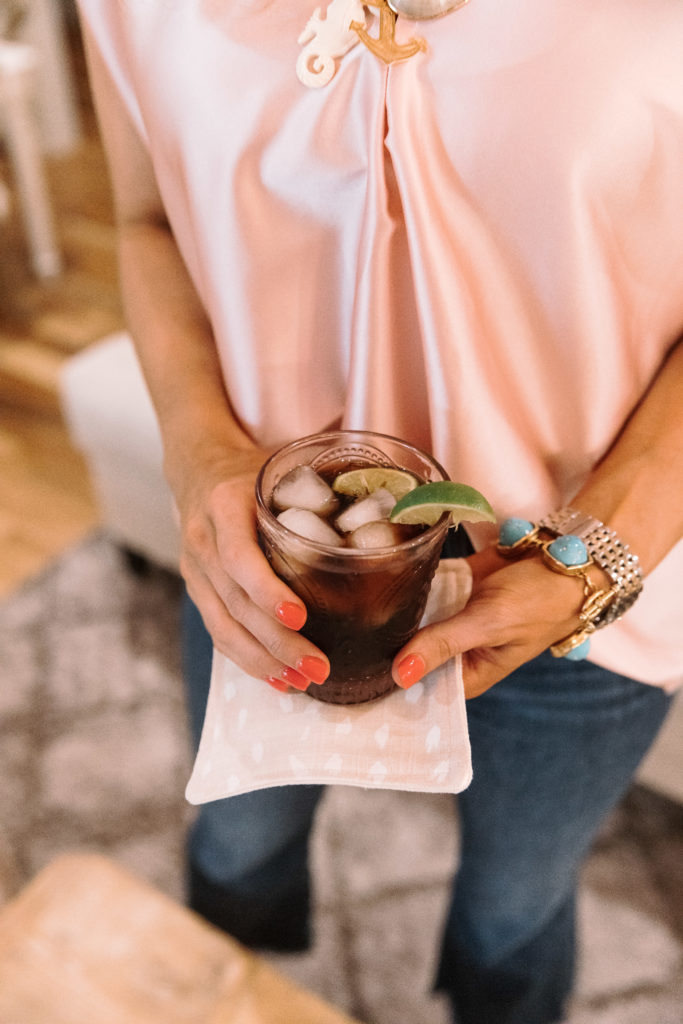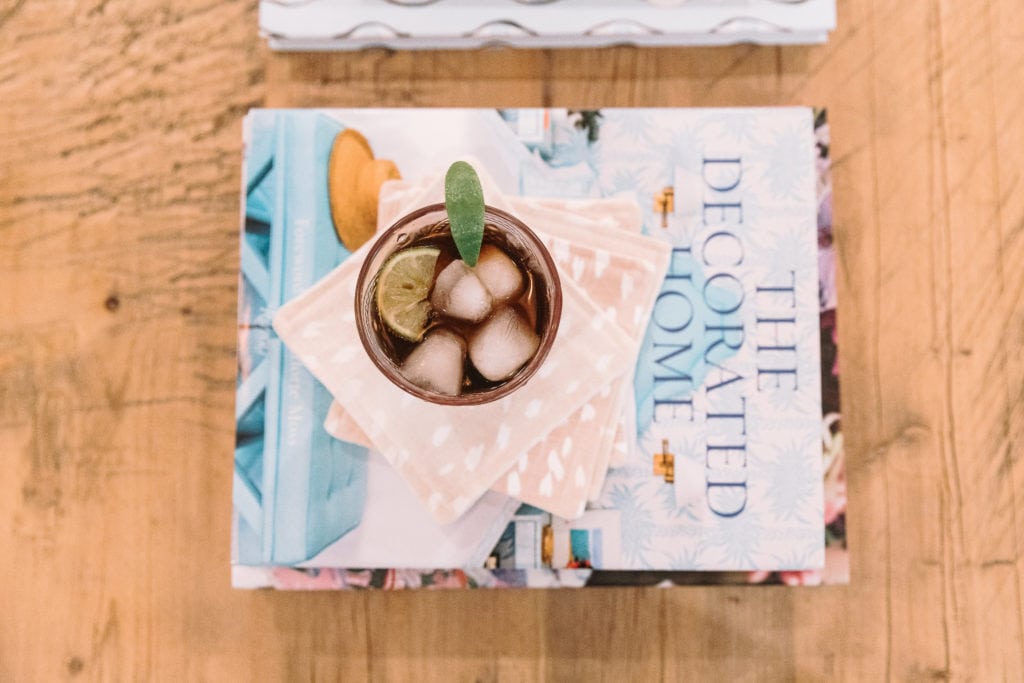 Hi Katey! Where is Maxi's play kitchen from?
We got Maxi's play kitchen off of Amazon! Now it took a bit of time to assemble, but I loved the price compared to others online. Here is the grey version, if you prefer neutrals. You can shop Maxi's here. This is also her little basket I use to store the food pieces.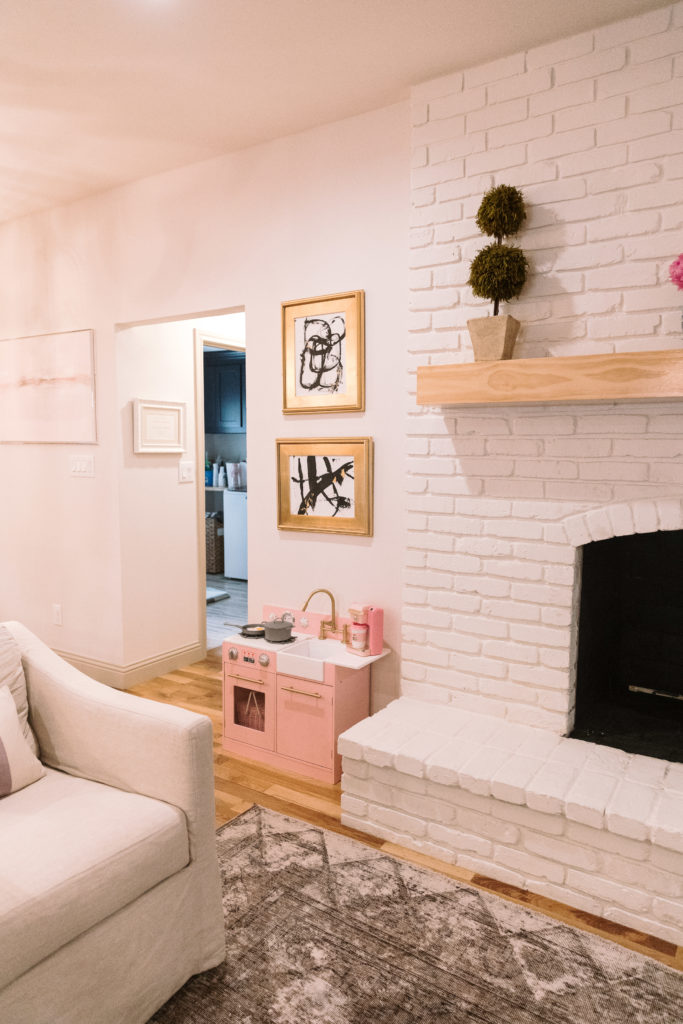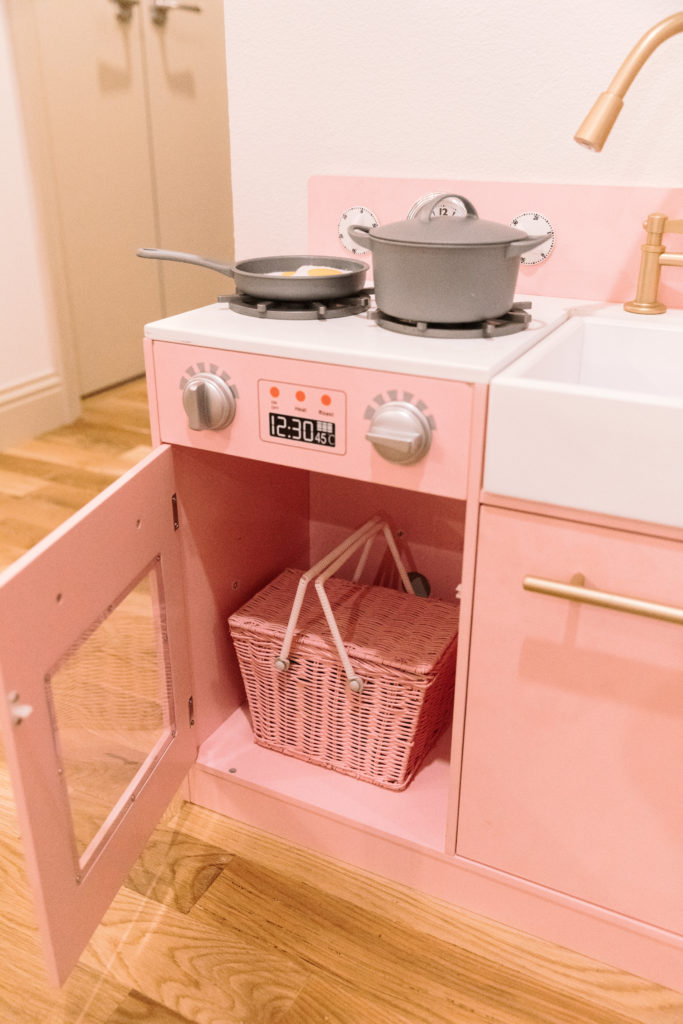 Help a girl out! Do you know of a look-for-less with your pink and orange tie dress?
This is such a fun dress for summer and I love that you can achieve multiple silhouettes. Tie it for a feminine flair, belt it with your go-to belt, leave it loose for a babydoll effect, tie a jean jacket around the waist and pair with white sneakers. The options are endless. Get the look for $48 in pink here.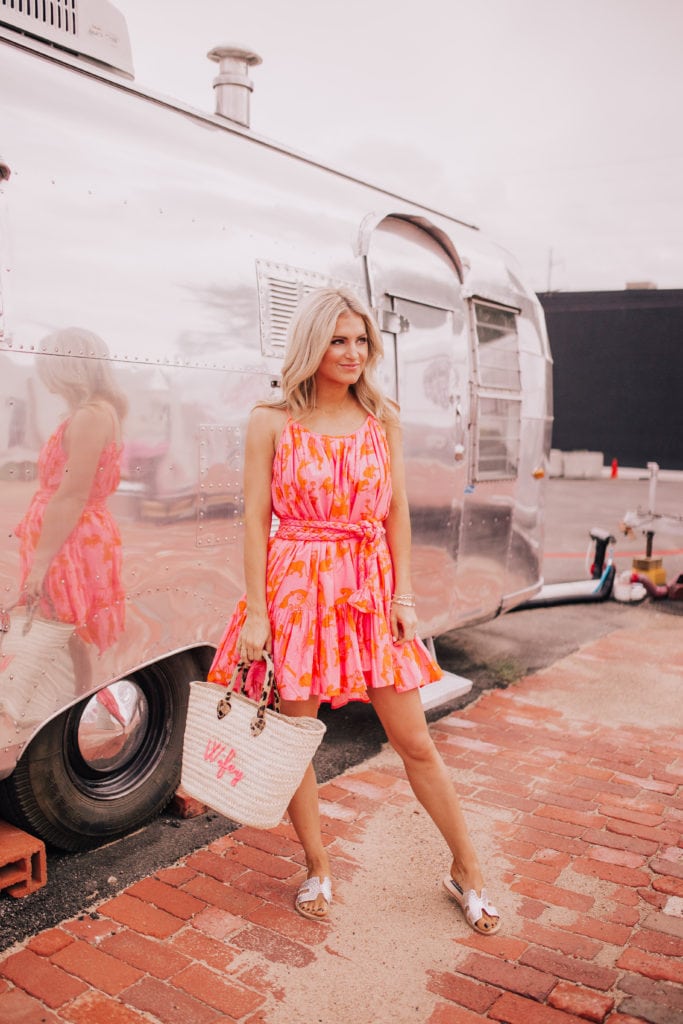 Hi Katey! You shared a baked oatmeal recipe and I forgot to screenshot. Do you have the recipe?
This gluten-free baked oatmeal is sweetened with honey and I love to add blueberries and banana slices. This is Elisabeth and Butter's recipe and she is just one of those people I would DIE to have lunch with! I adore her Instagram Stories and she gives tons of helpful tips with baking. This recipe is one I like to take new moms because oats are wonderful for nursing and it's nice to have breakfast or snack options available when baby is up at all hours.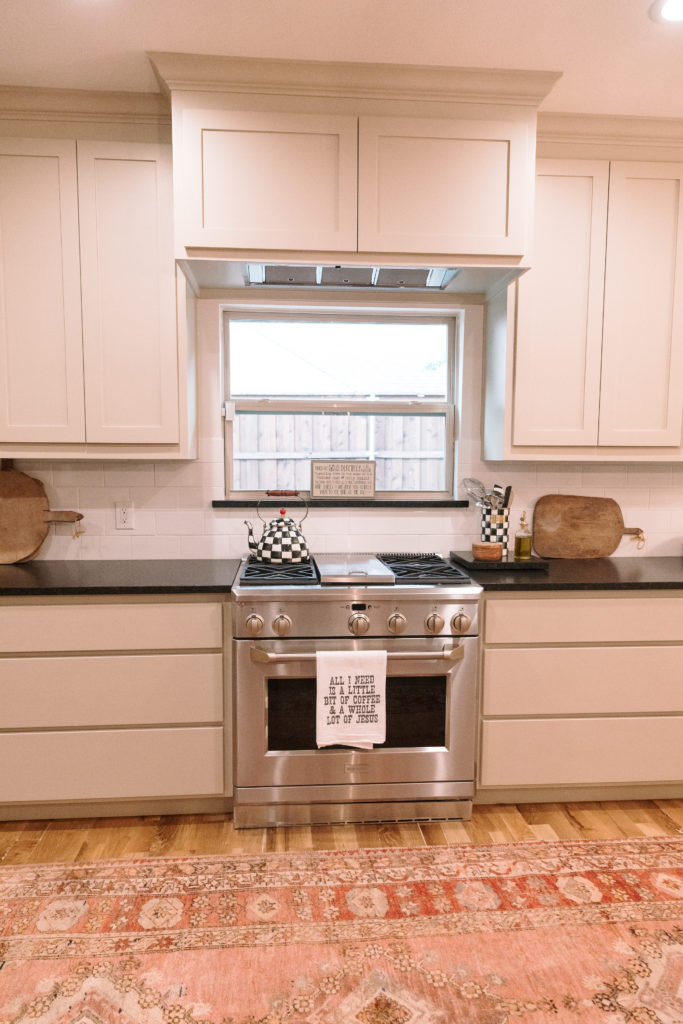 I hope you all found this helpful if you had any questions via Instagram! I try to dedicate an hour a day to messages, but I do know I miss a lot and apologize. Thank you all for always being so engaging and wonderful to keep relationships with.