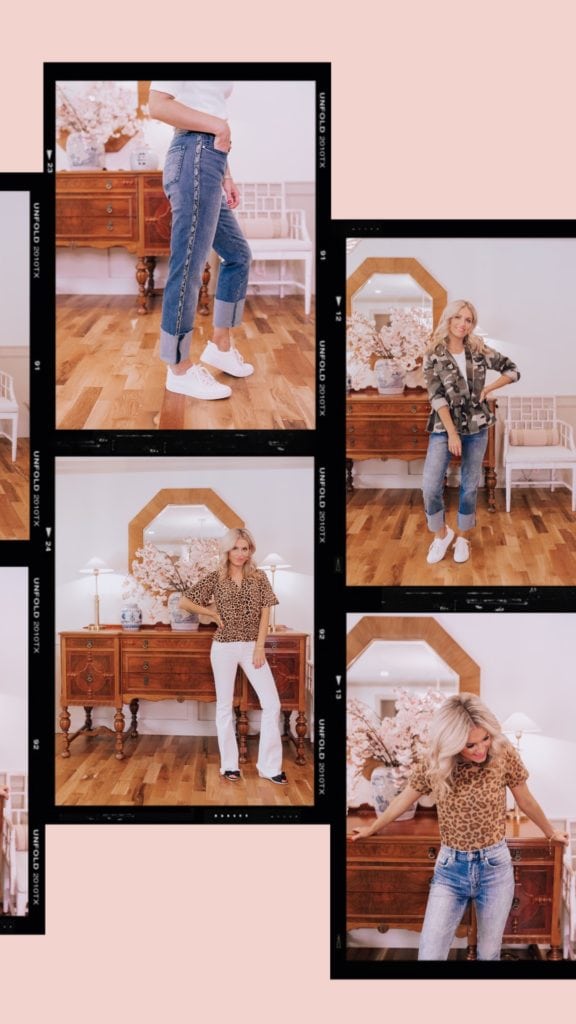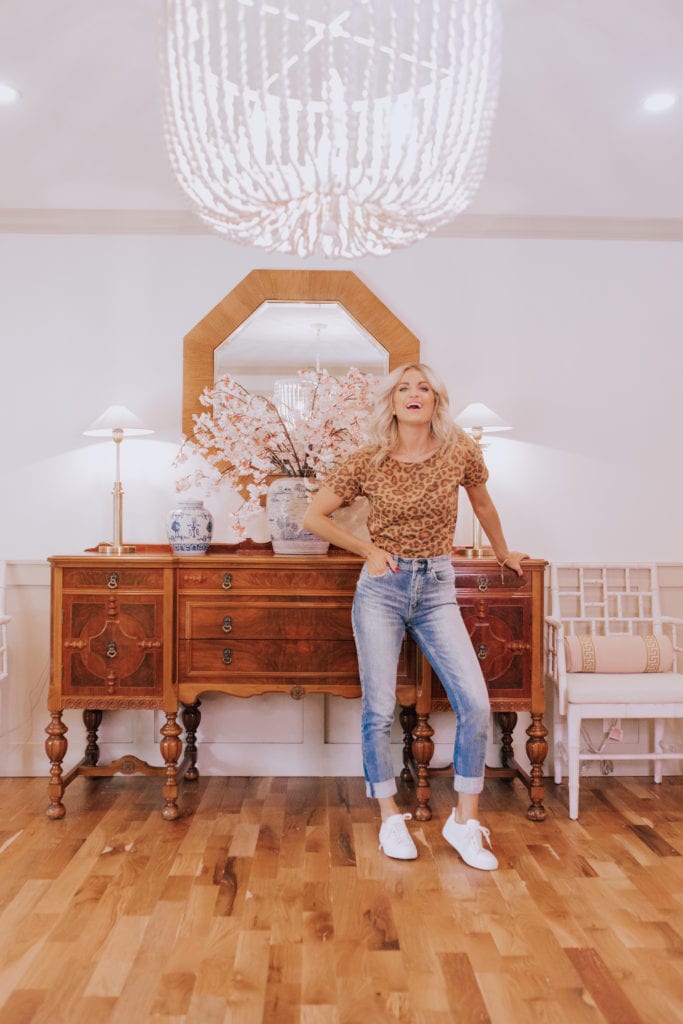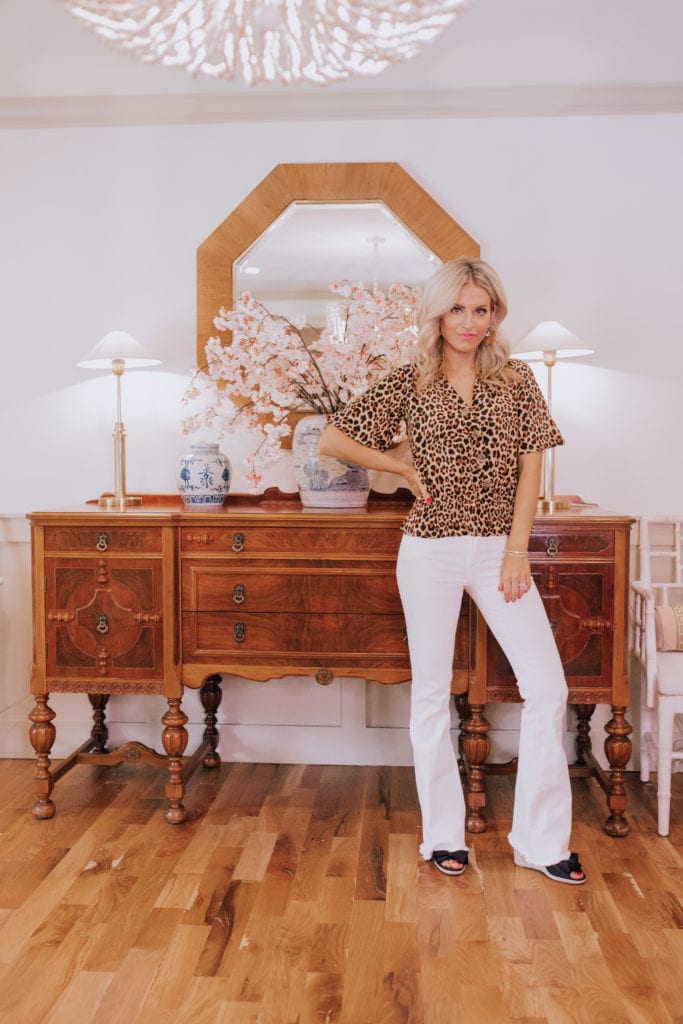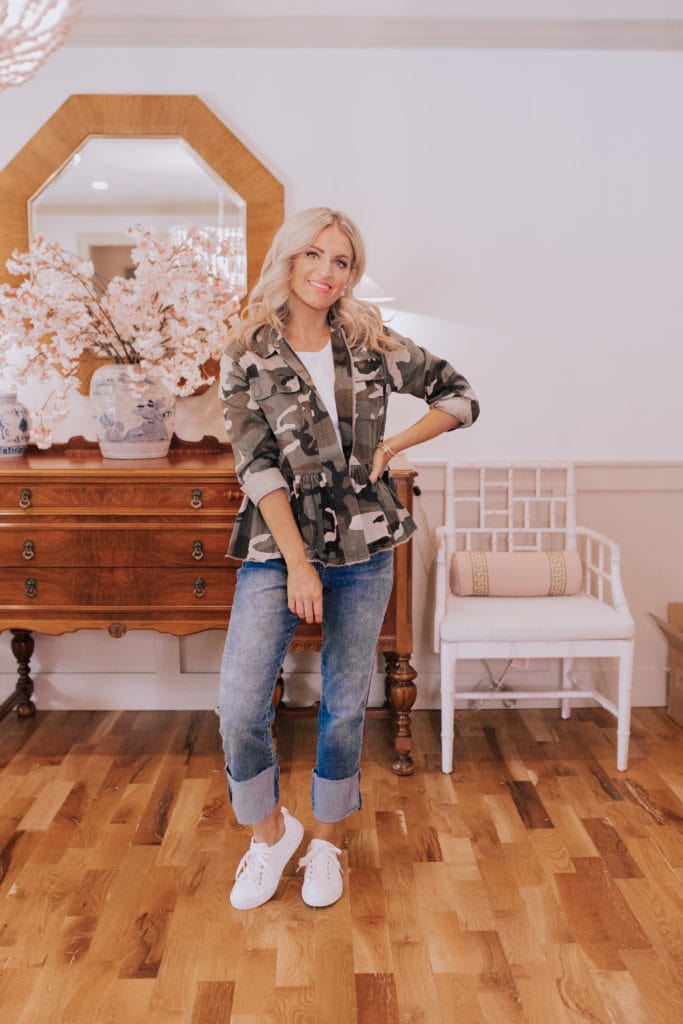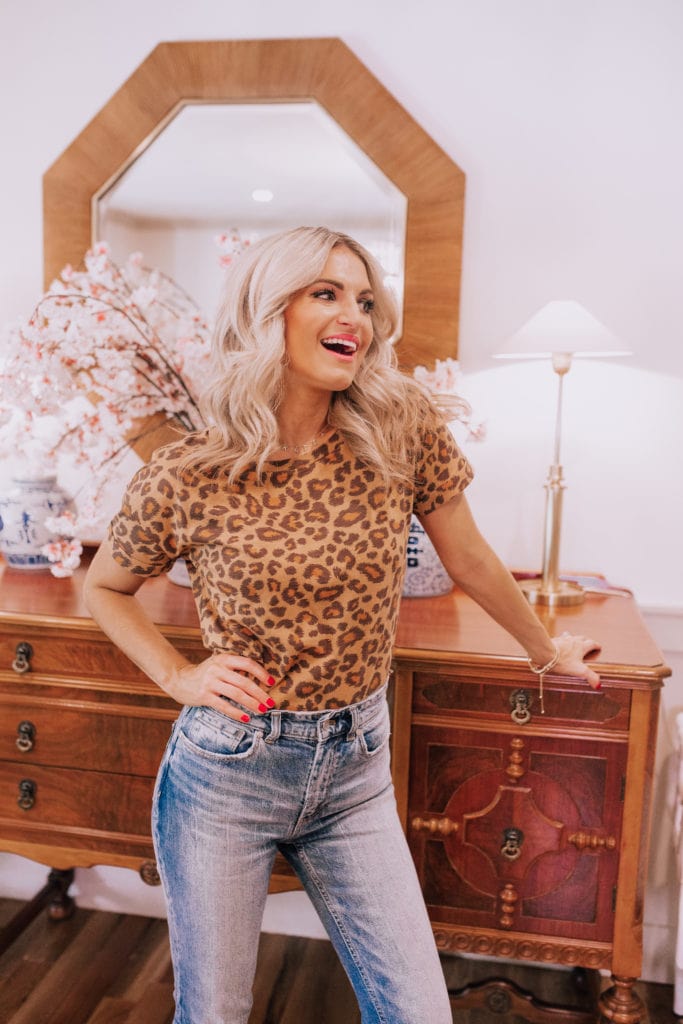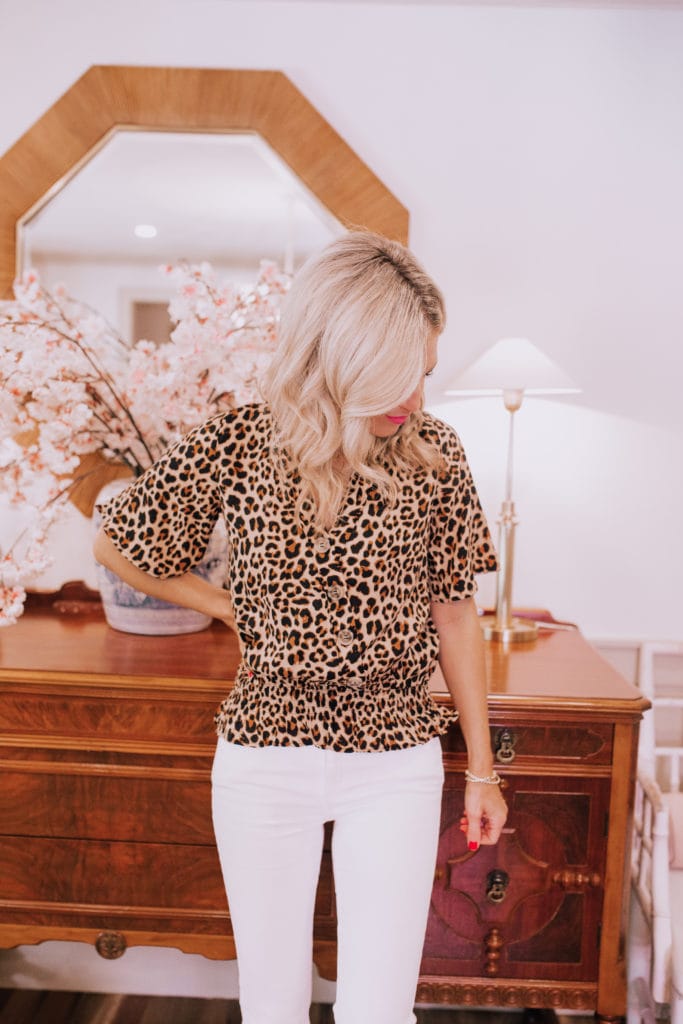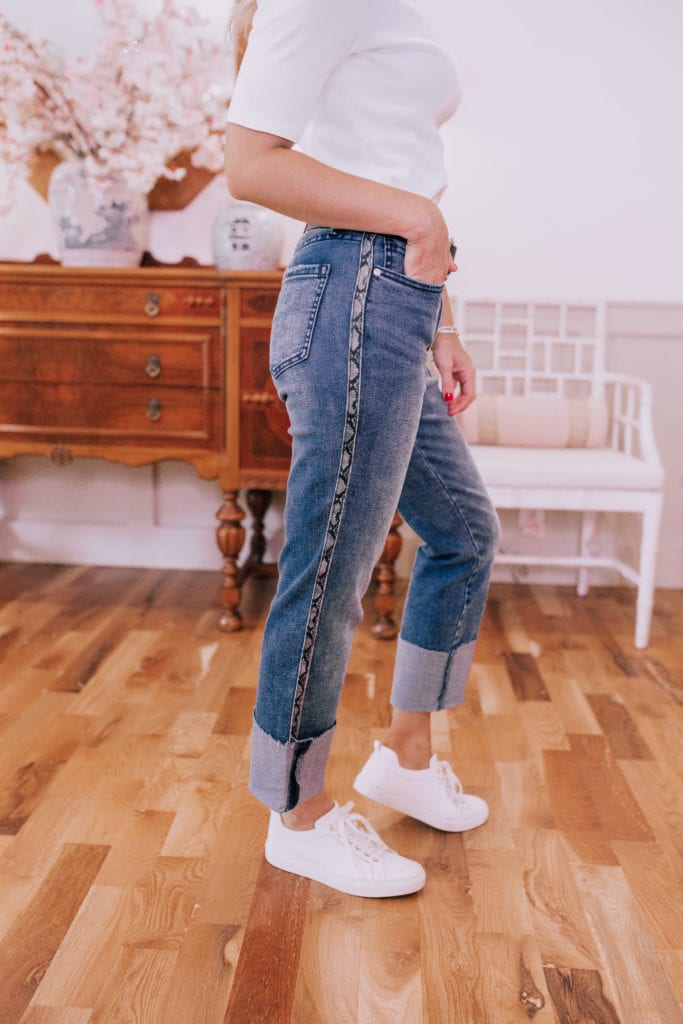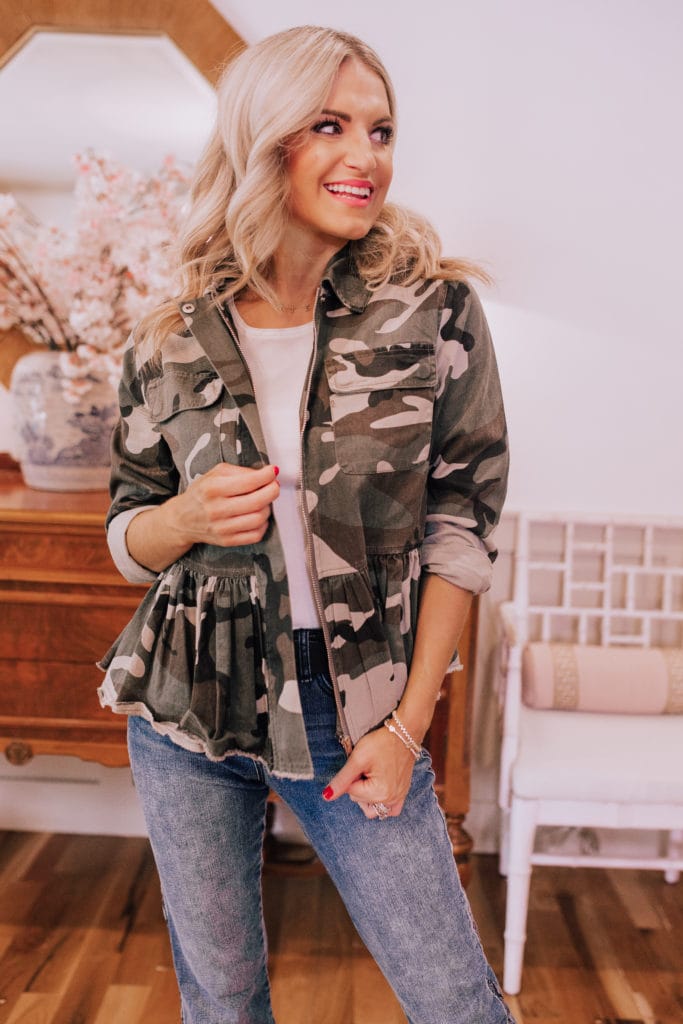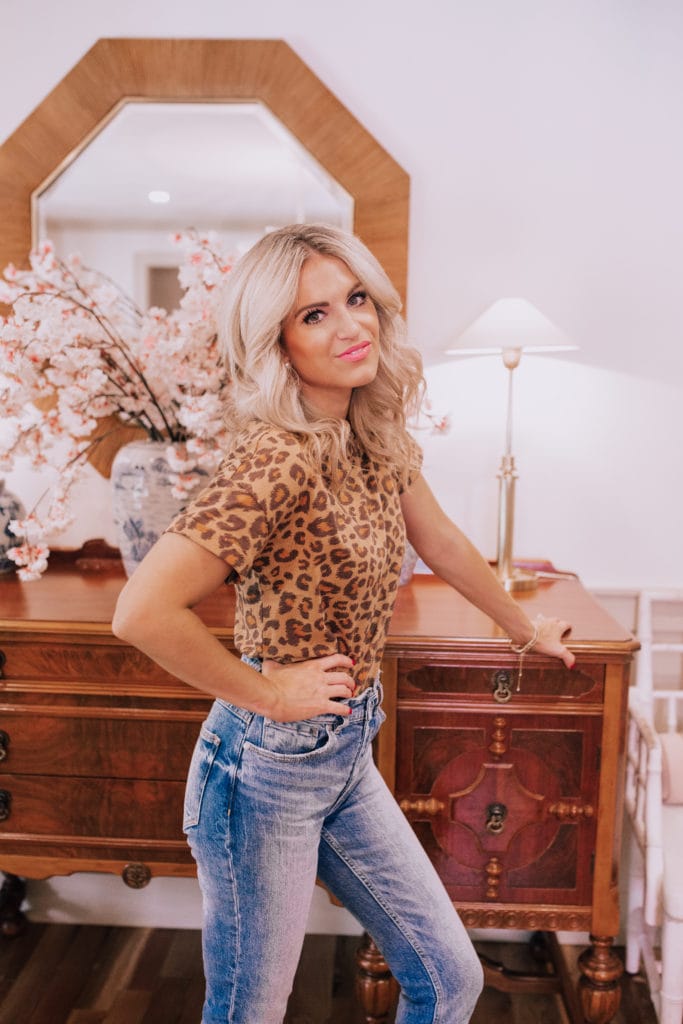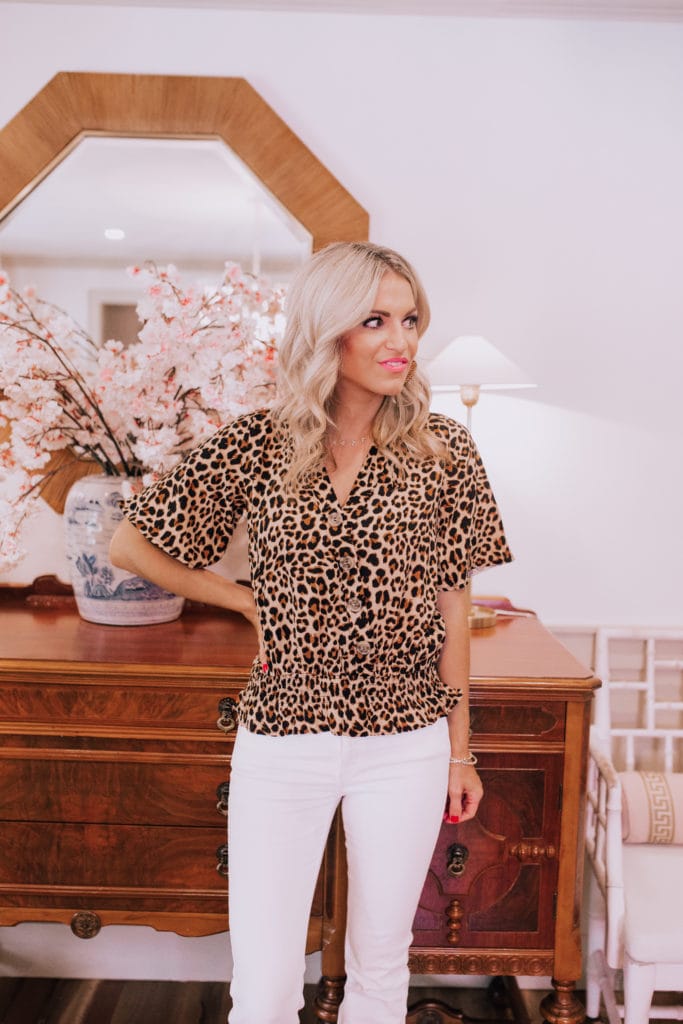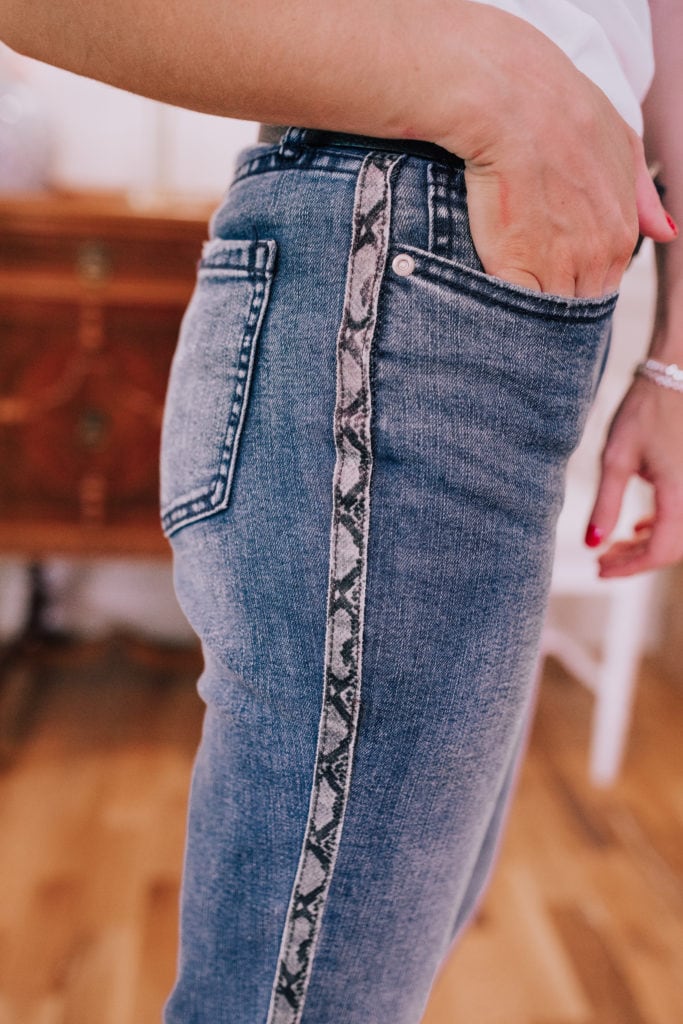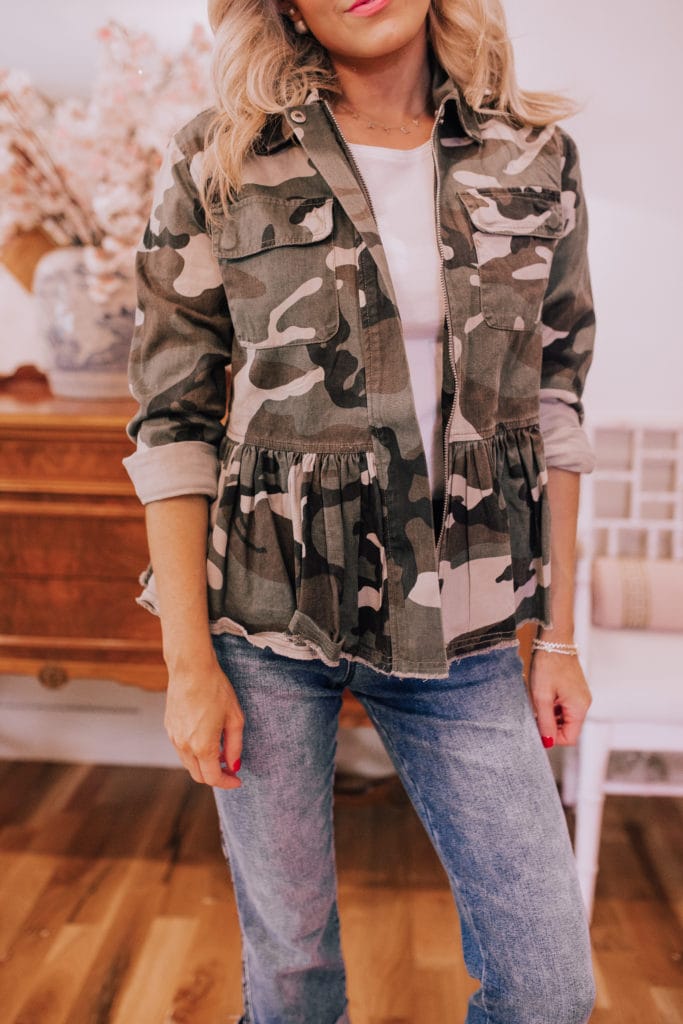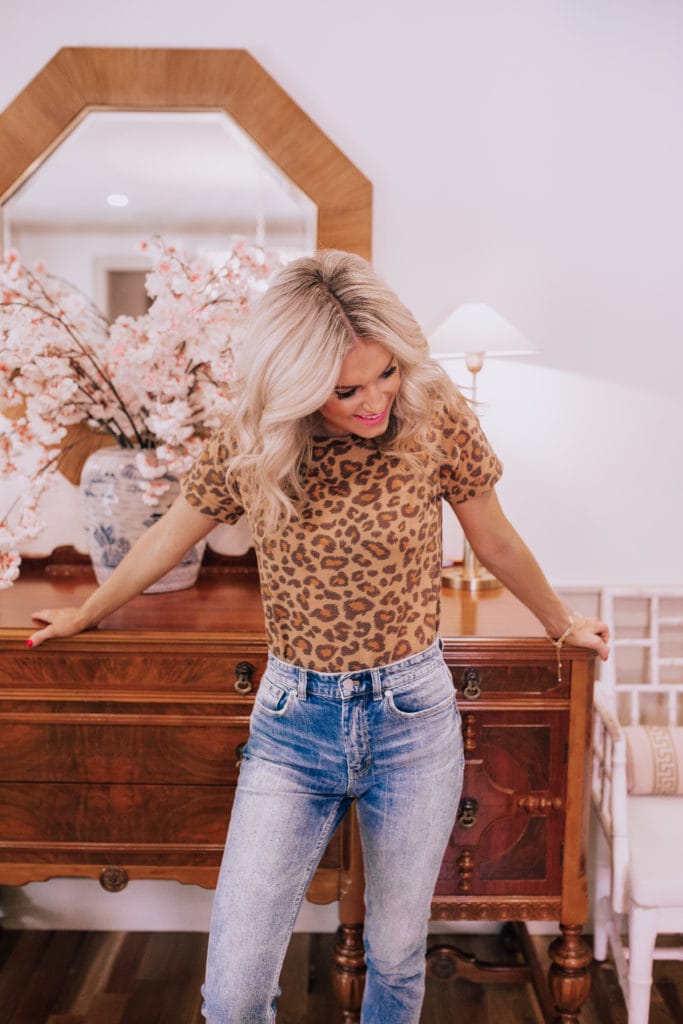 Today, let's talk fall prints and well-priced finds. Animal Instinct is a huge one for fall, so anything leopard or python will be on trend. But in my book leopard is never not on trend. 😉 Camo remixed is also a trend, so think of camo but maybe on something different like a feminine peplum jacket.
I did a big Walmart haul and found the 4 best pieces for you to wear during this next month and what I call the transitional season. It's not yet sweater weather, but something about wearing those embroidered floral summer tops just doesn't feel right as you sip an ICED pumpkin coffee.
Let's break down the haul:
You might own a leopard dress or even a skirt, but do you own a simple tee? This tee has warmer undertones which makes it a bit unique in print. I tuck it in jeans with white sneakers, but you could throw over a neutral beige blazer, too. I would also pair this with a solid-colored pleated skirt for meeting the girls for lunch. I got my regular size small.
Let's talk leopard and make it a bit dressier, and here you have this button top! I paired it with flared white denim, but you could also pair it with cropped wide-leg denim and some fun mules. This top runs a little small, I'm wearing a small but would also recommend sizing up. The diagonal buttons are so flattering and I love that the sleeves flare out on their own accord. It gives a lot of movement to a structured top which I find beautiful. I remember doing a blog shoot once and the photographer said, "Movement is the key to always looking chic!"
I feel so bad including this because it sold out, but I do want to share how I styled it because it sold out thanks to y'all from another blog post and IG story! ha. I know many of you have this and if not, here is another fabulous camo utility jacket. You could even try this camo sweater with puff sleeves. Styled in the more traditional way above, camo jackets pair great over a really simple look and make it look a bit more pulled together. But I also plan to wear this over simple black shift dresses as the peplum gives it a feminine detail. It's great for those places that are always freezing on date night like the movies.
Lastly, let's talk about the python trend. This is one I really didn't know how much I would be drawn to- I mean I'm a little too obsessed with leopard so did my heart have room for more? 😉 After trying a python skirt, I can say I'm 150% into this trend. I bought these jeans with a small python side detail because it's a great way to incorporate the trend in a more subdued fashion! These jeans run a little large, so size down!
Now if you want an EASY way to peruse Walmart Fashion and how you can do a similar haul like this, just check here! They have break down seasonal trends and curate all the best finds.
Now speaking of other hauls, let's talk paint hauls. One thing I totally blanked on in yesterday's post is painting Maxi's bathroom! I ordered the shower curtain and accessories, and thought, "Let's paint it some version of pink!" You'll know why when you see the accessories. But y'all, I'm clueless on paint colors. I've never really had to decide, our home paint colors have always been selected from the previous owners or I just told our building designer, "I want white!" I've never swatched much, etc. In fact, I'm always impressed when people know their paint colors because I feel like a fish out of water. "Wait, how do you know them?!" ha. Maxi's bathroom still has the same trim we have in our home- it's this warm green undertone-ish neutral?! How does one even describe it? The floors are black and white tile and the accessories will be black and white. My first thought was a medium-hued pink, but her bathroom has no windows, so would that be TOO dark? Would an ultra-light pink be so muted you hardly can tell? Spill the secrets you paint color goddesses. I know you all know this better than I do. Do you have any pinks you recommend? We are actually going today to go look at paint, so maybe that will narrow it down. Or maybe not since I'll have a two-year-old with me trying to grab all the swatch papers. ha.
Which haul pieces is your favorite?!