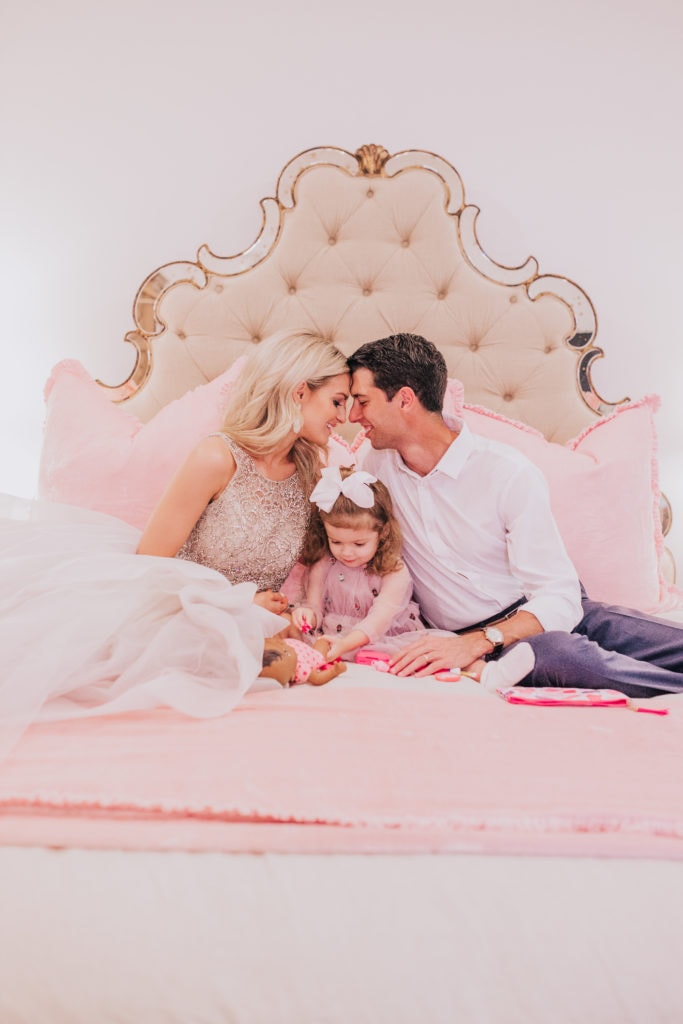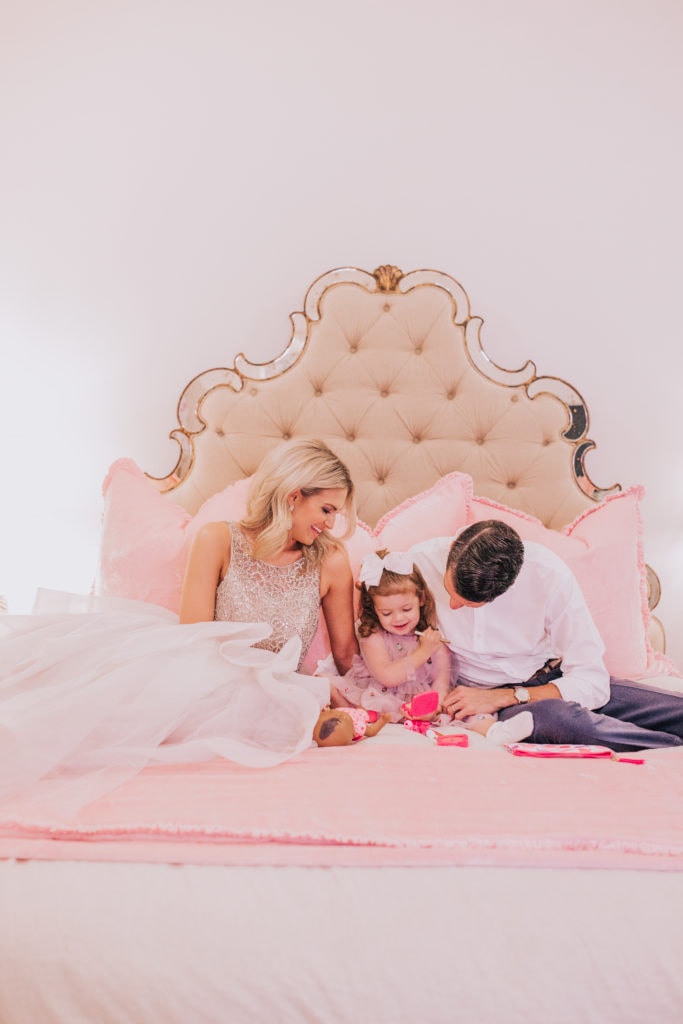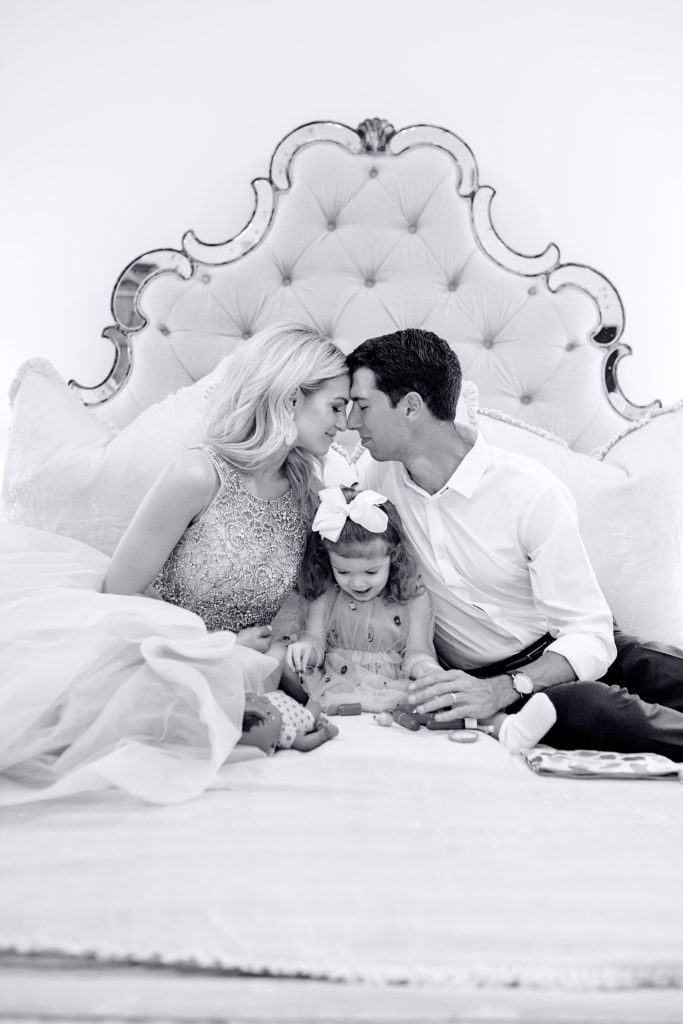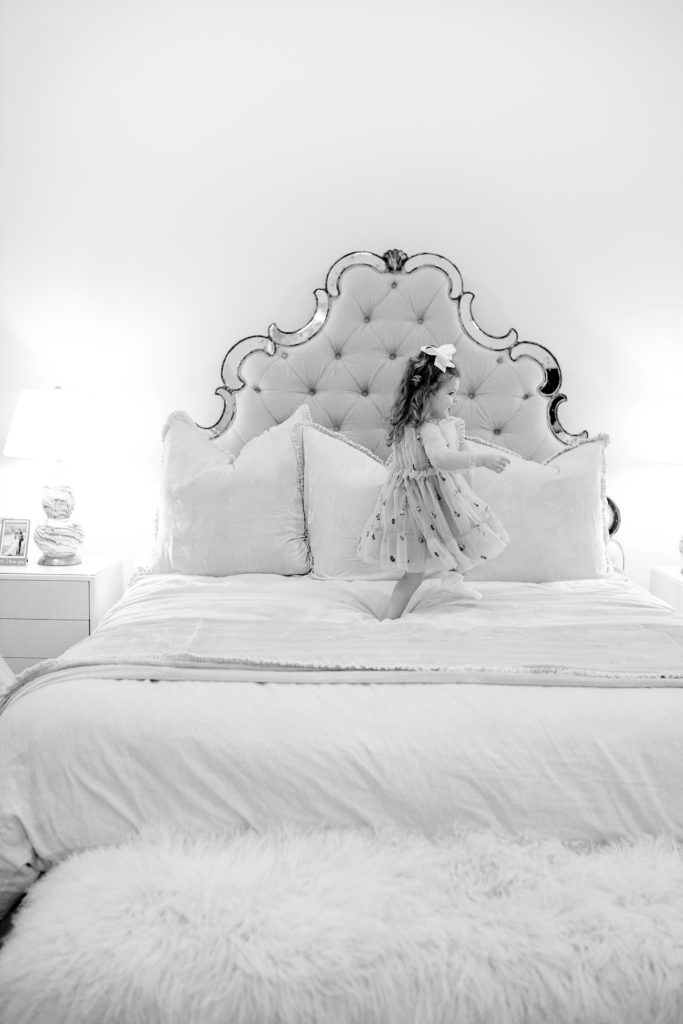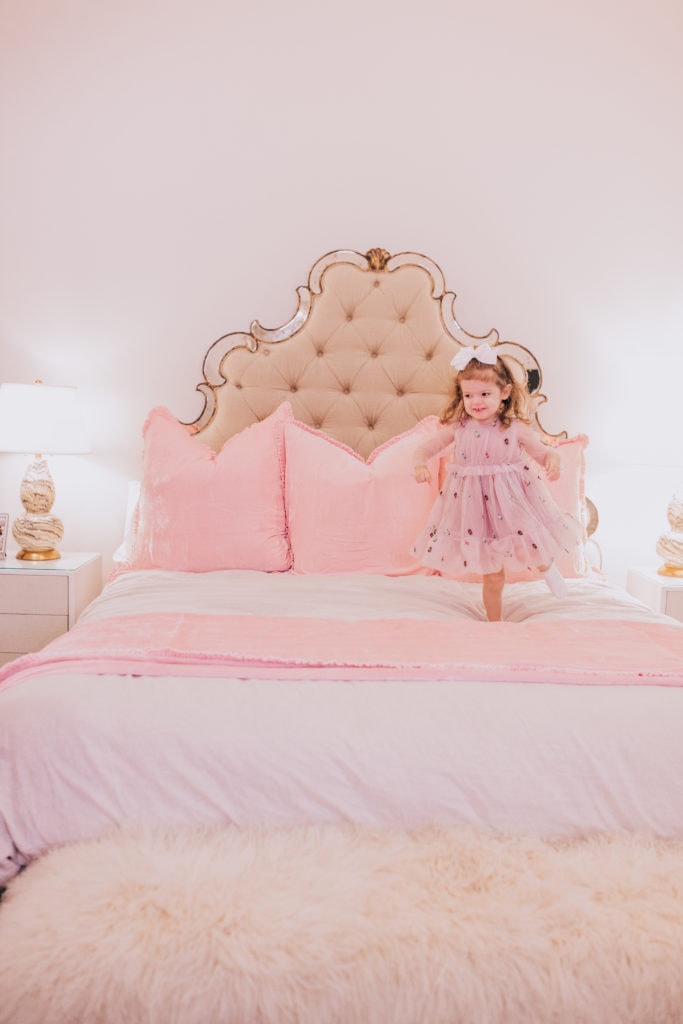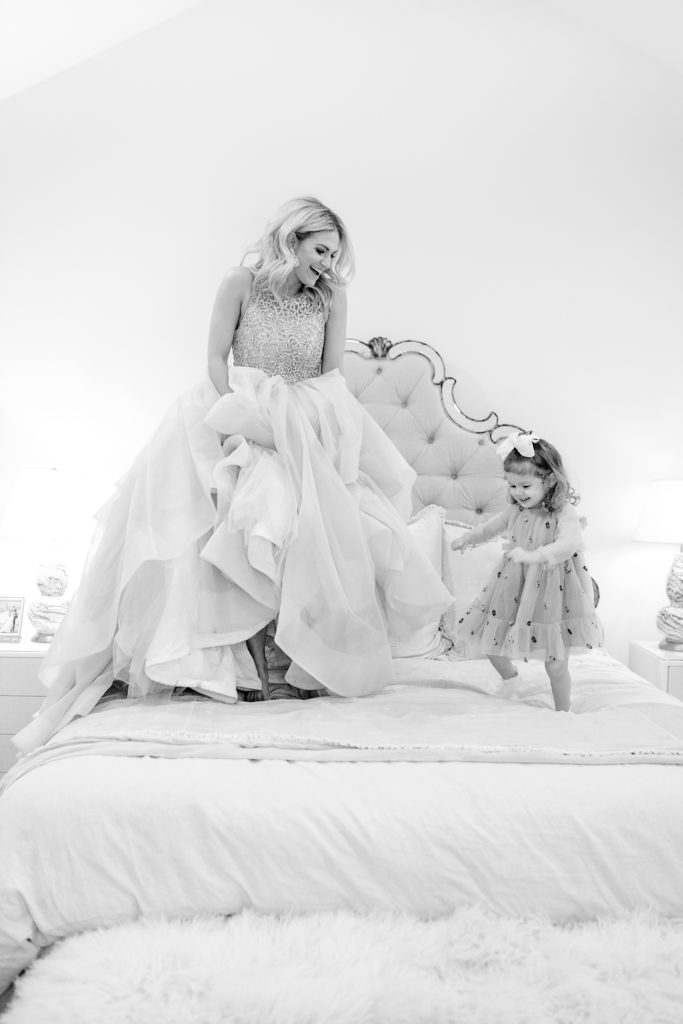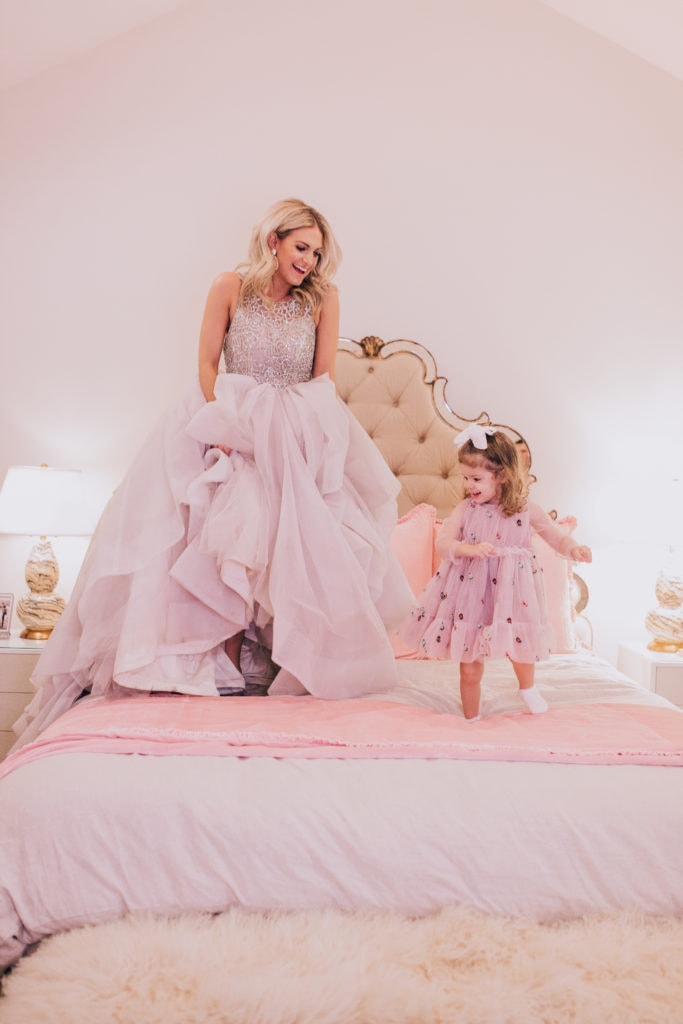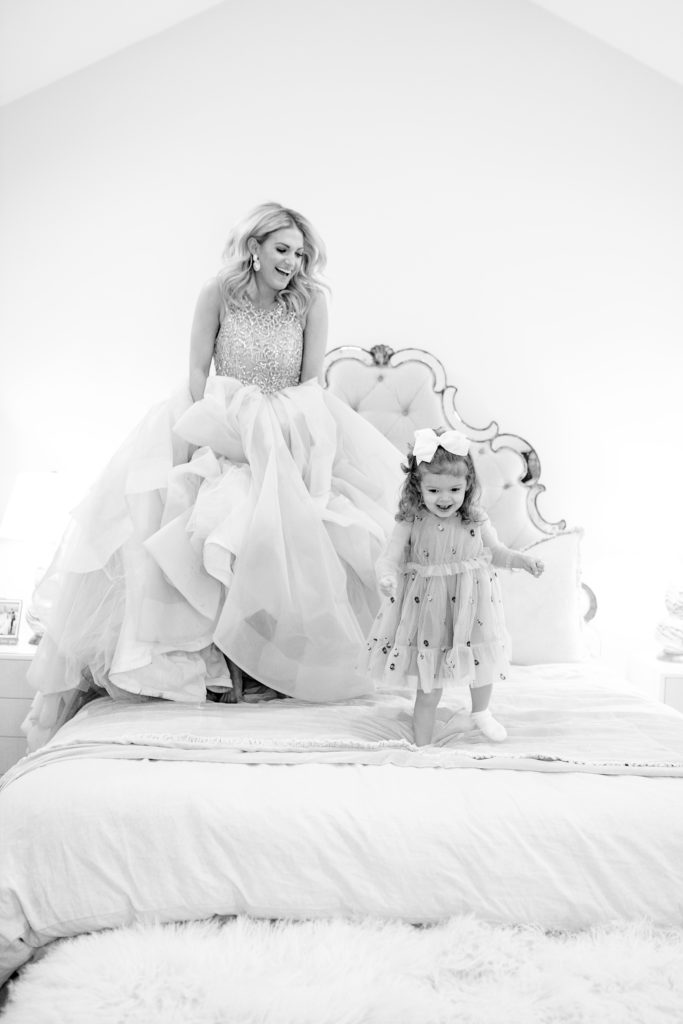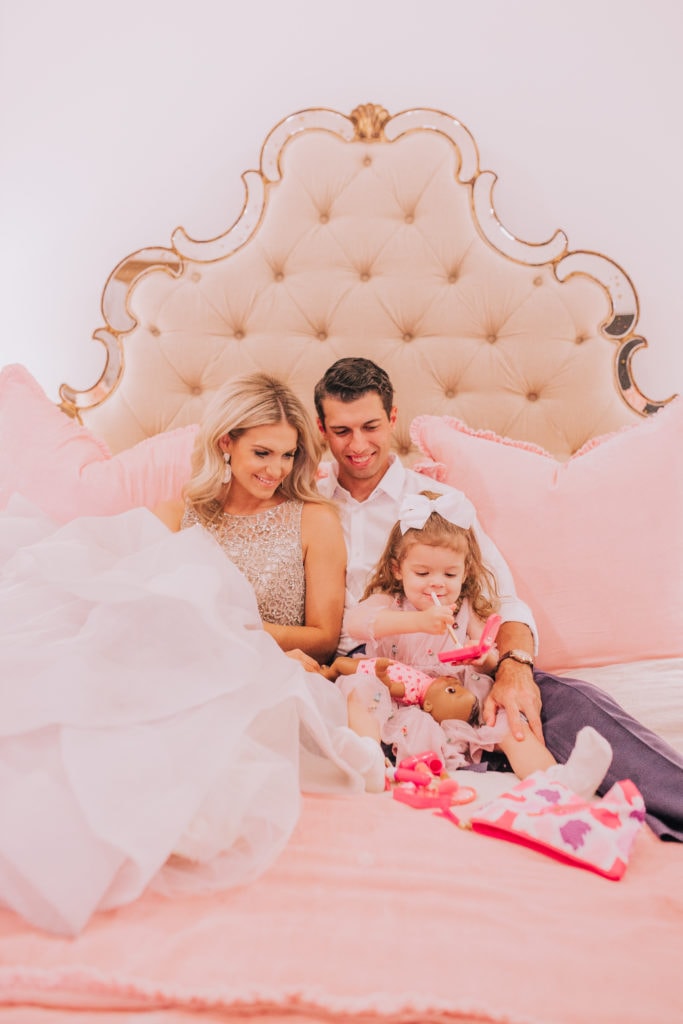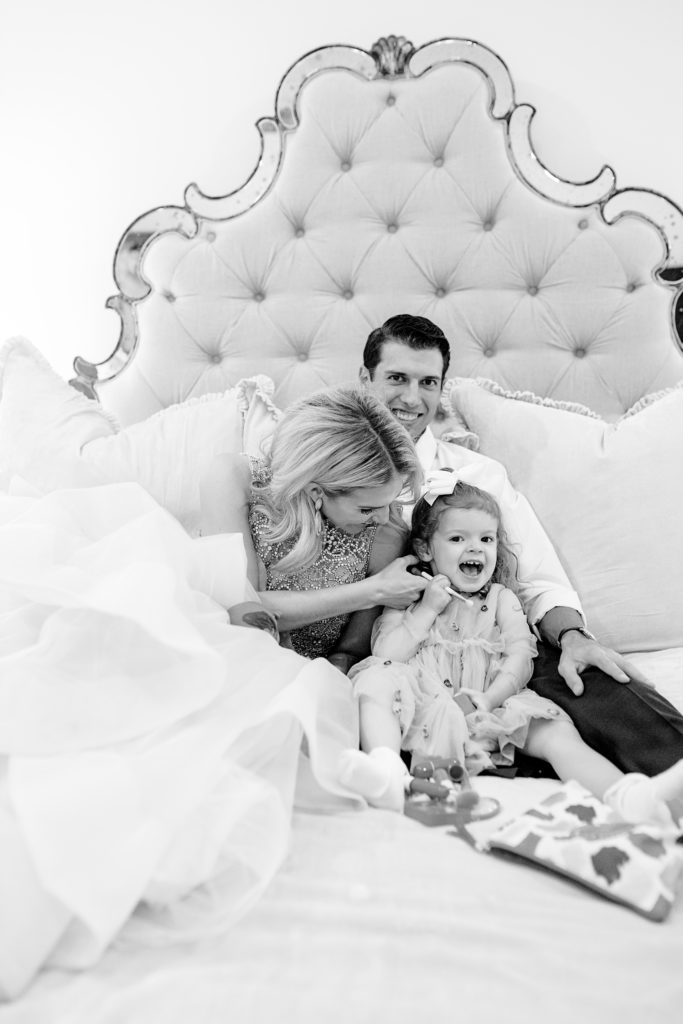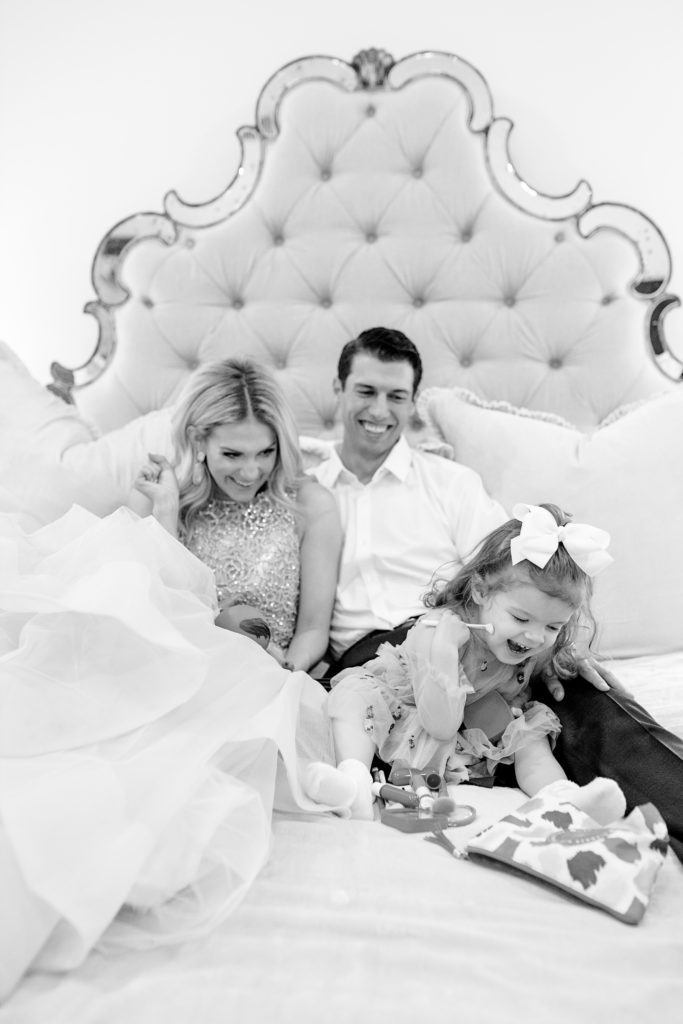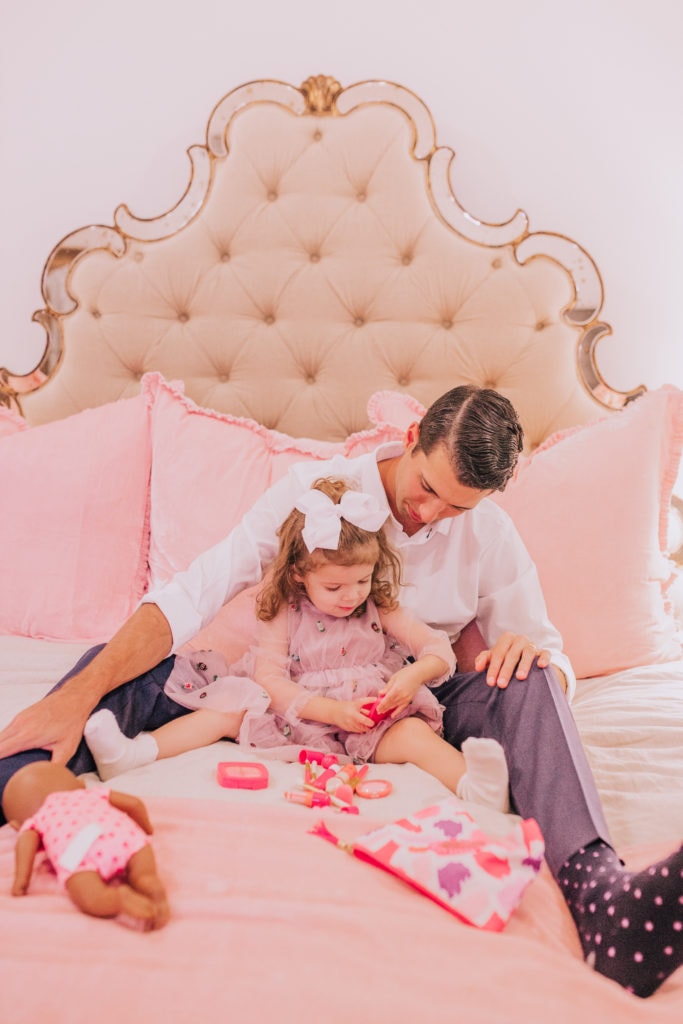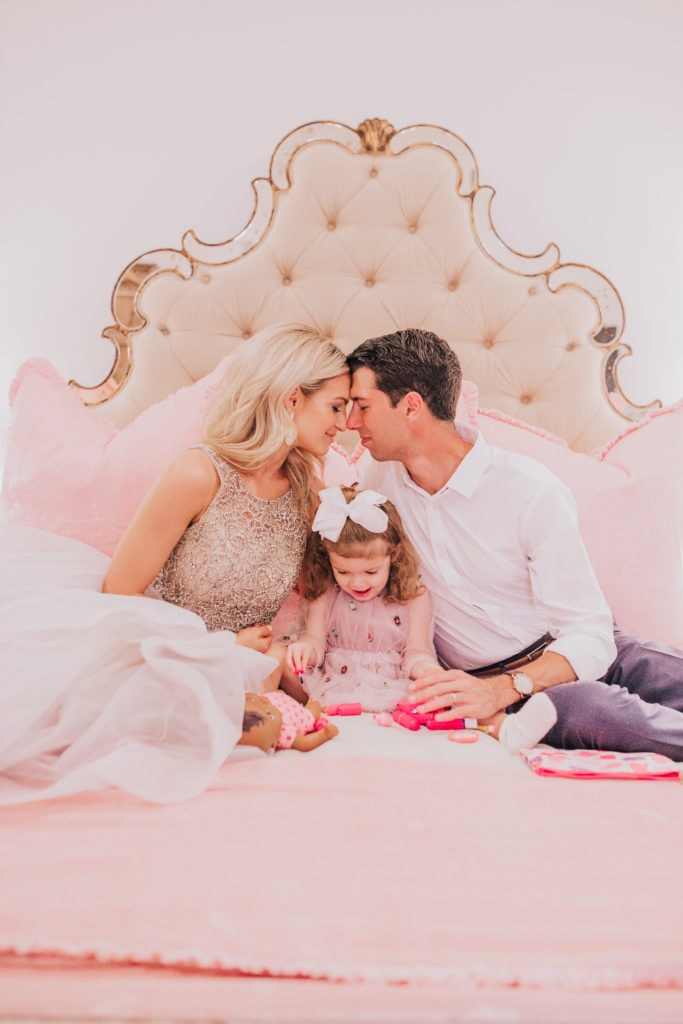 Today marks 4 years of marriage and it feels so sweet! While cleaning out one of our guest bedrooms, I came across my wedding dress hanging up. I took it out, realized, "Uhh…I never got this cleaned?!" and Maxi was quite curious as to what this was. I thought it would be fun to put the dress on and get her reaction and then I thought, "Wait, let's just take pictures in it with her!" It felt fitting to celebrate our anniversary with these photos and even more realistic to show how much more we love one another as our family has grown from just the two of us.
The longer I'm married the shyer I am to talk about "marriage advice." I mean, in the grand scheme of things I know ZERO. But I remember hearing someone say how they treated their spouse when we had been married about 2 years and it really stuck with me.
It was from a lady with 4 children that had been married for 32 years. She said, "I treat my husband like he is my most prized treasure in life. I'm more worried about hurting his feelings than anyone else's."
That has stuck with me daily since I heard it! I always just try to think, "Am I hurting his feelings or someone else's?" I think it's so easy to always assume your spouse will understand or your spouse won't care if you have to put a different priority before them for a moment. And while that is true given how your spouse understands and sympathizes for you more than anyone else, after hearing her quote I kept thinking, "But why should we ever do that?" I know marriage quotes can get a little cheesy, but that one can be so applicable- especially with managing time.
Being married to Paul is far easier than anything ever should be in life with how patient and kind he is, and I still can't believe he married me. Last week when I went to see Downton Abbey with my mom we sat next to a couple that had been married for quite a long time- yes, yes, I was eavesdropping. They were talking about their great-grandchildren and their next date night. They split cheese pizzas at the movies with chocolate milkshakes and I could hardly pay attention to the movie because I admired their adoring conversation, their FLIRTINESS, and how much they genuinely loved the other's company. I kept texting Paul like, "I hope this is us! Will you split cheese pizzas with me at the movies when we have great-grandchildren?!" haha.
These photos are so special to me and I feel honored to share them with you all as many of you have followed my blog since long before we were ever engaged! You can see our wedding on the blog here.
P.S. Paul is wearing the new Mizzen and Main Connery Tux Shirt in these. I had to mention it because it combats men sweating through their tux shirts. When I think of wedding reception photos I typically think of a groom sweating through his shirt and these avoid that. 😉