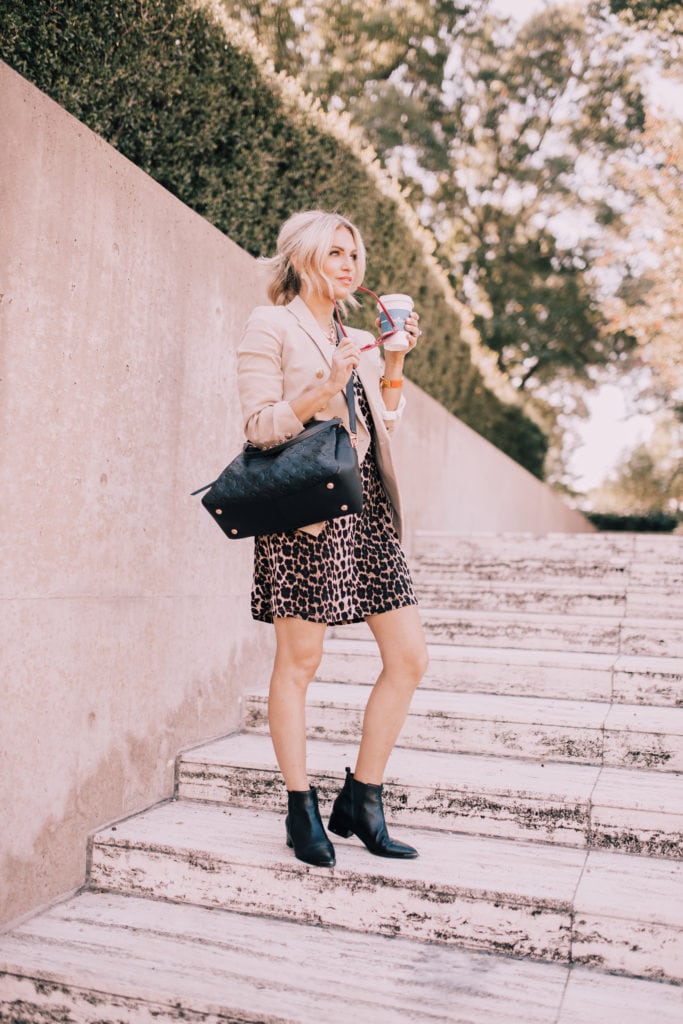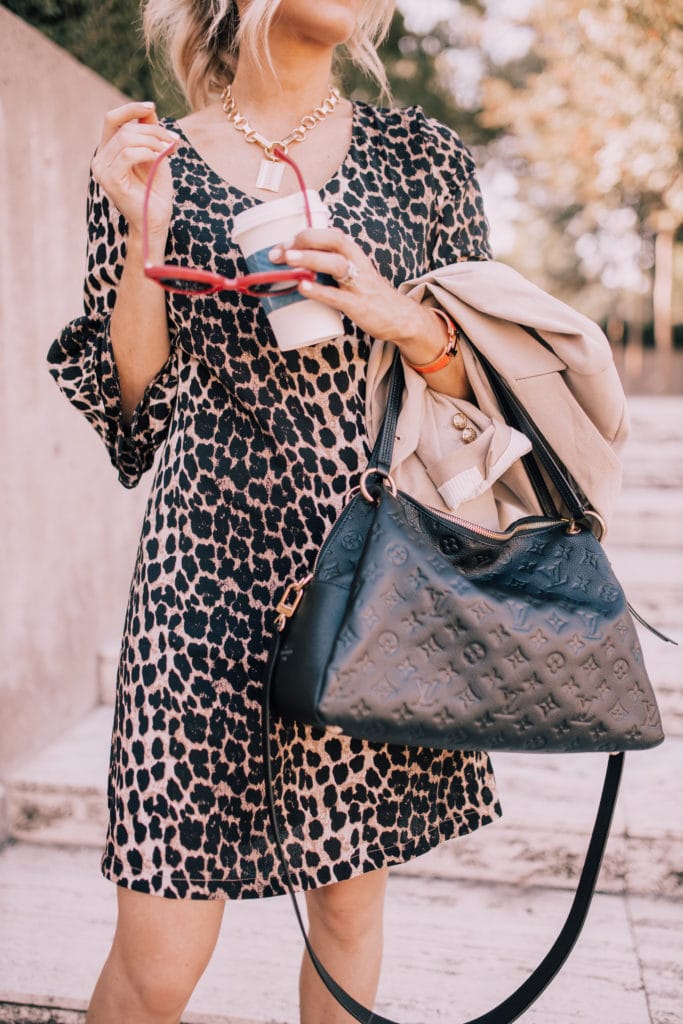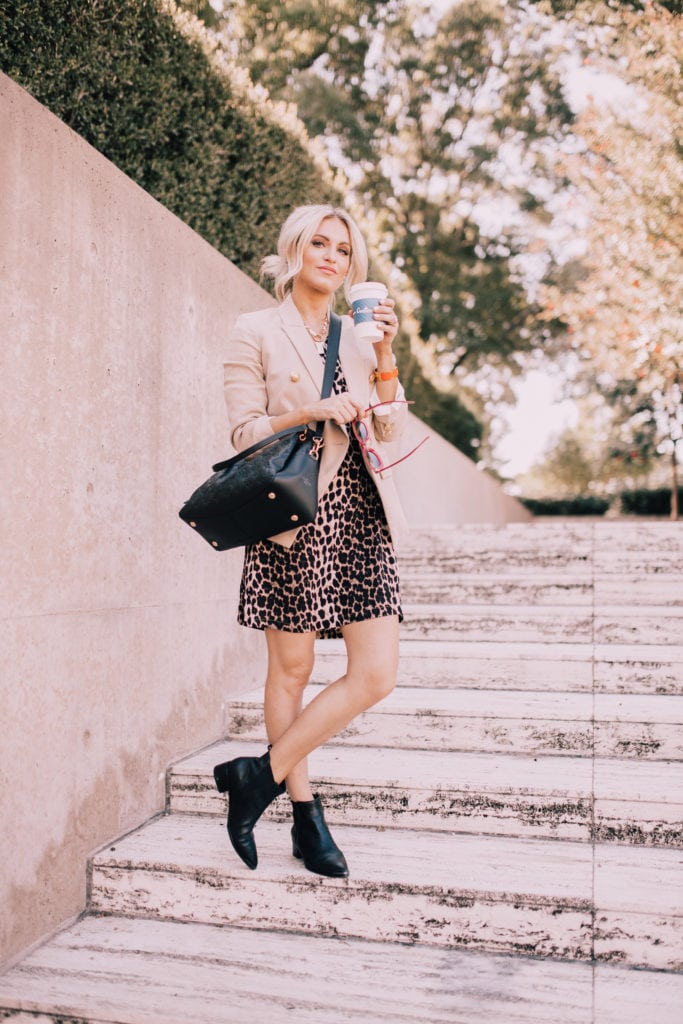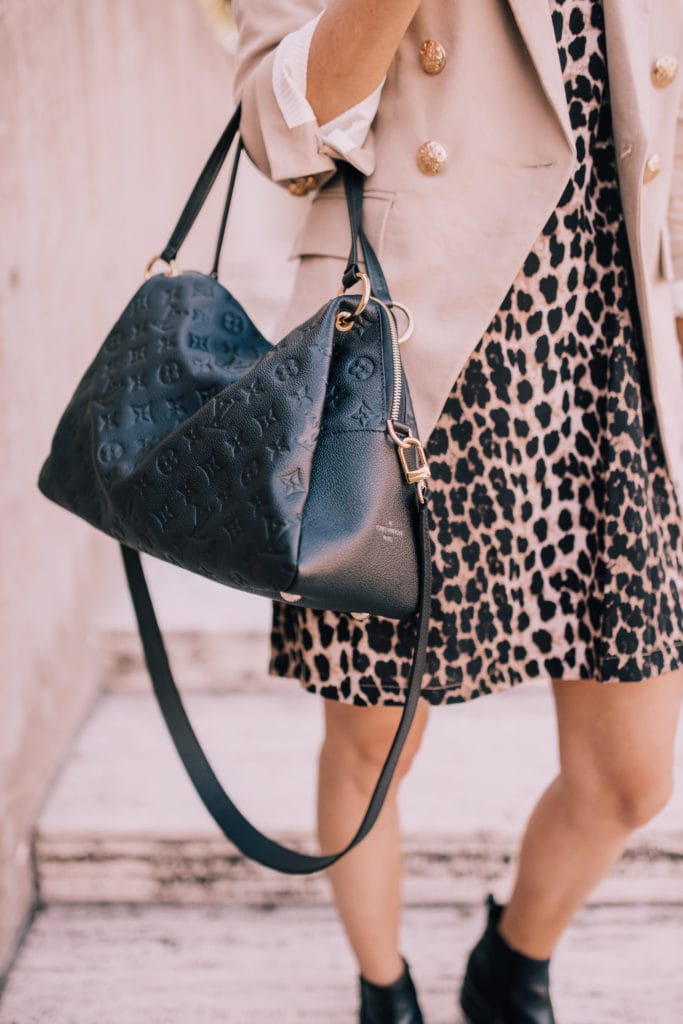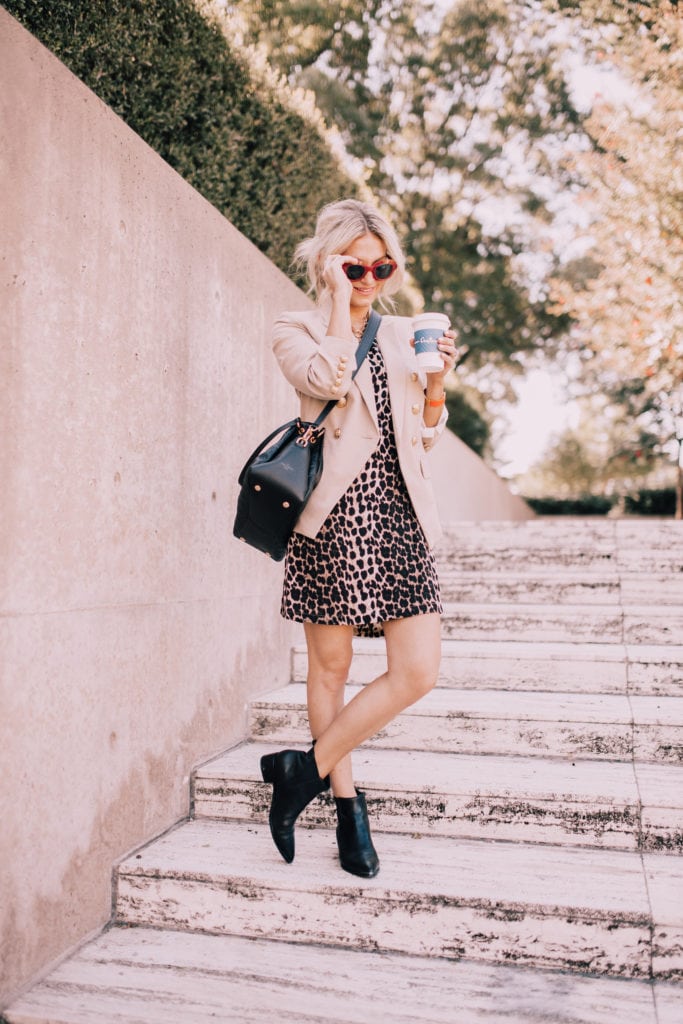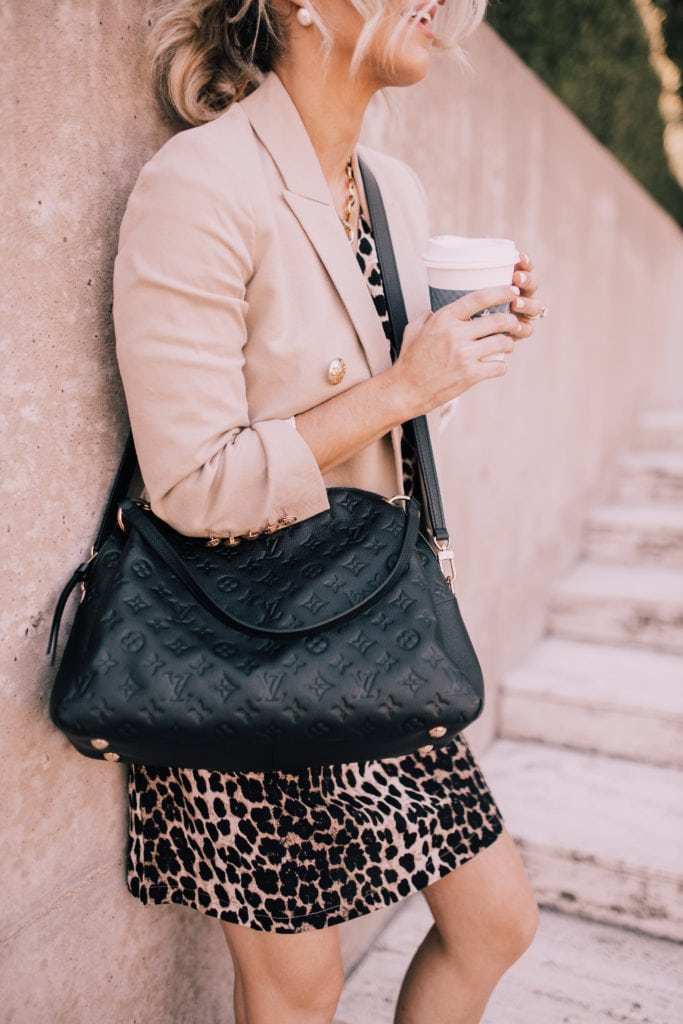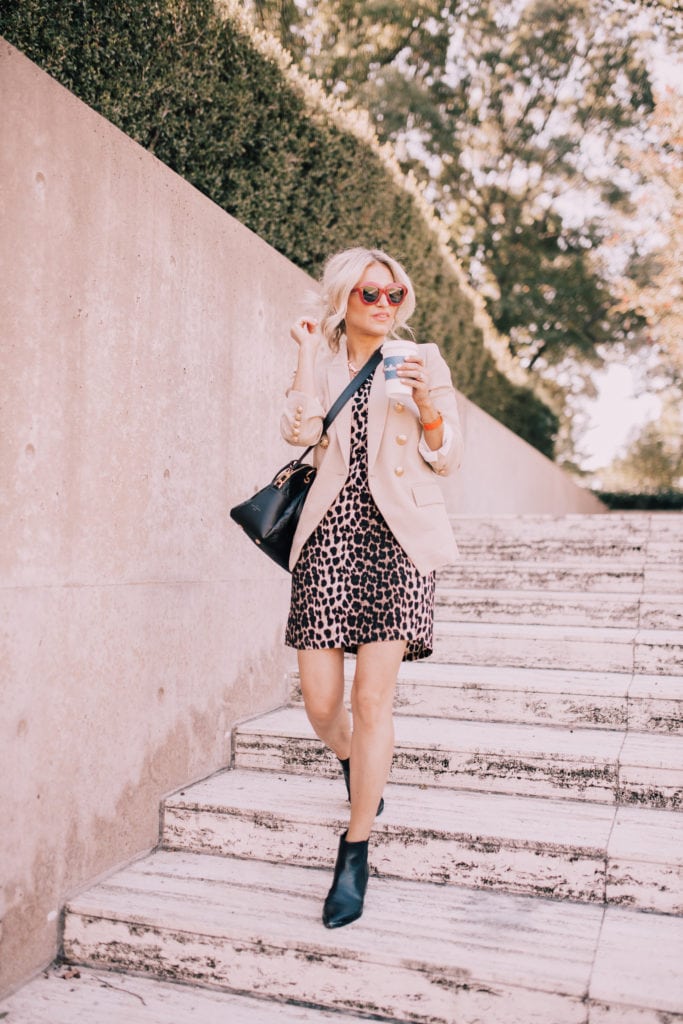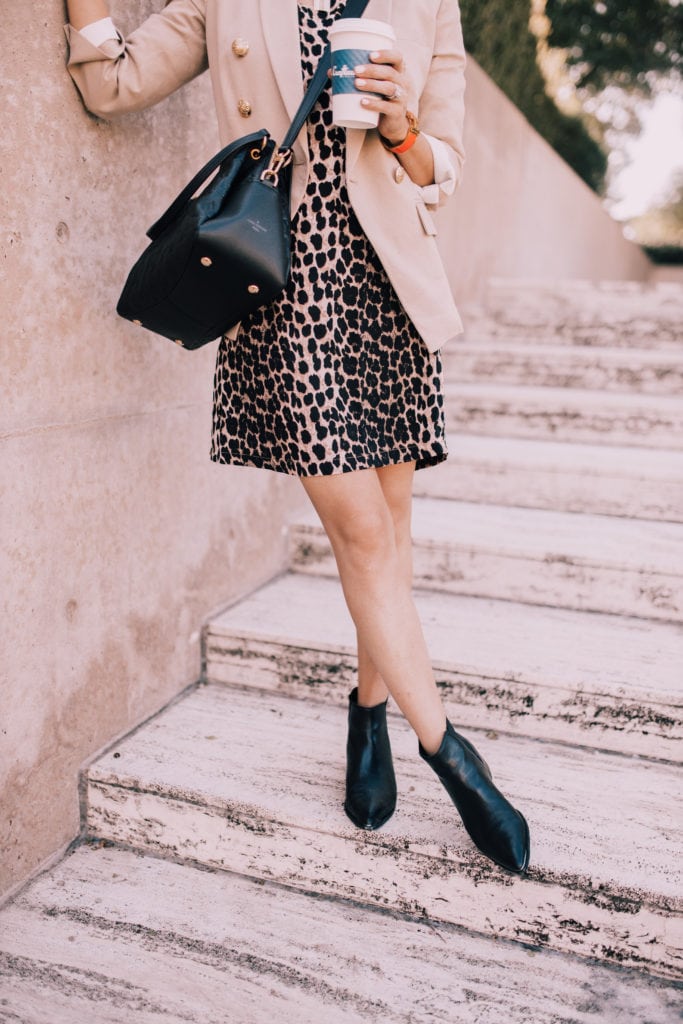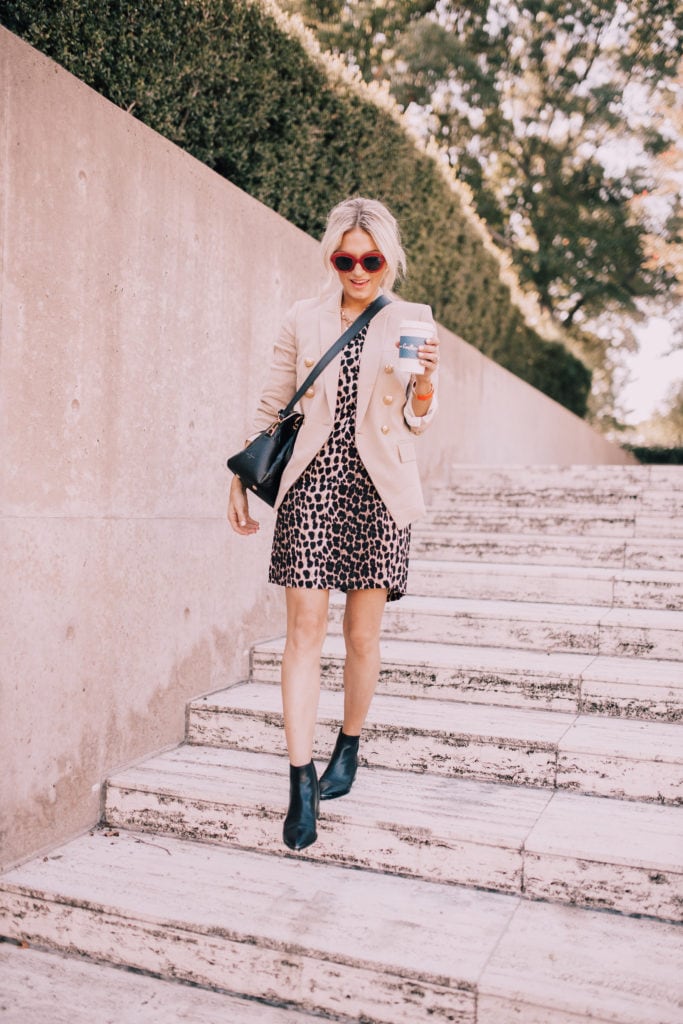 Happy Monday! We got back from our trip to Santa Barbara yesterday and it was absolutely unreal. I couldn't get over the weather. The Spanish-infused details throughout all the architecture. The gorgeous tiles on the stairs. Pink flowers adorning each building. We soaked up the 70 degrees, the incredible sunshine, and all the food. A huge thank you to each and every one of you that sent a recommendation our way, I had quite the list and I'm thrilled we checked off quite a large portion. I'll do a blog post recapping our trip, but today I wanted to share a dress that just came back in stock.
Amazon clothing items can be hit or miss and so when I find a gem of a piece, I love to share it over here on COF. This leopard dress has been out of stock and on my to-do list to share once restocked. I've worn it to church and meetings over the past two months and knew it was the type of piece so many of you all could get great use of with your lifestyle. With gorgeous bell sleeves and a print that leans far more luxe than it is, this dress can be worn during this transitional period. I styled it with booties and a blazer for a church or casual work setting, but you can wear this with a faux-fur vest and over-the-knee boots for Thanksgiving. Many of you shared with me that you work in a more casual work setting, but you prefer to wear something other than jeans and a tee. I think this dress with flats would work perfectly for that environment. Note, this runs a little large so if you are in between sizes I would size down.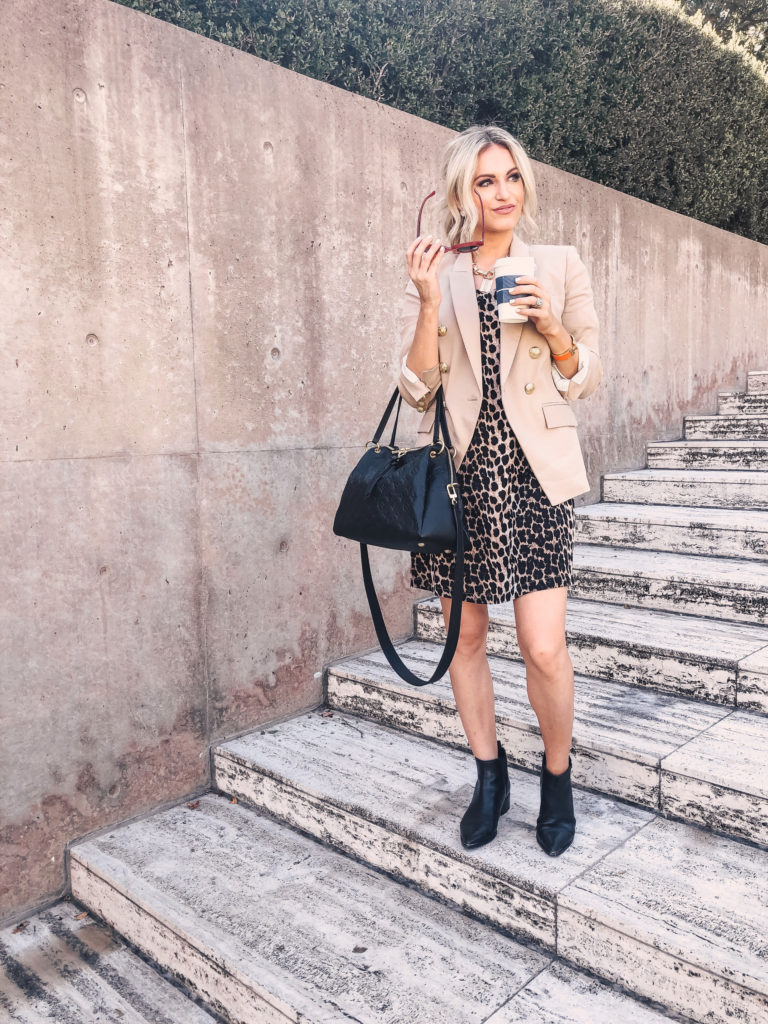 On a random note,  I listened to The Thing About Pam podcast during our flight home yesterday. I never saw the Dateline episode as a few of my friends had. I HAVE to listen to crime podcasts around a group of people, I tried listening to it during Maxi's nap at home but I just got far too freaked out. Has anyone listened to it? What podcast should I listen to next?
I hope you all have a great start to your week. We are going to grab some pumpkins today to decorate our front porch and Thursday night we will be carving pumpkins as a family. Maxi was NOT fan of "pumpkin guts" last year, so we will see how she is this year. The girl likes to keep her hands clean! ha.