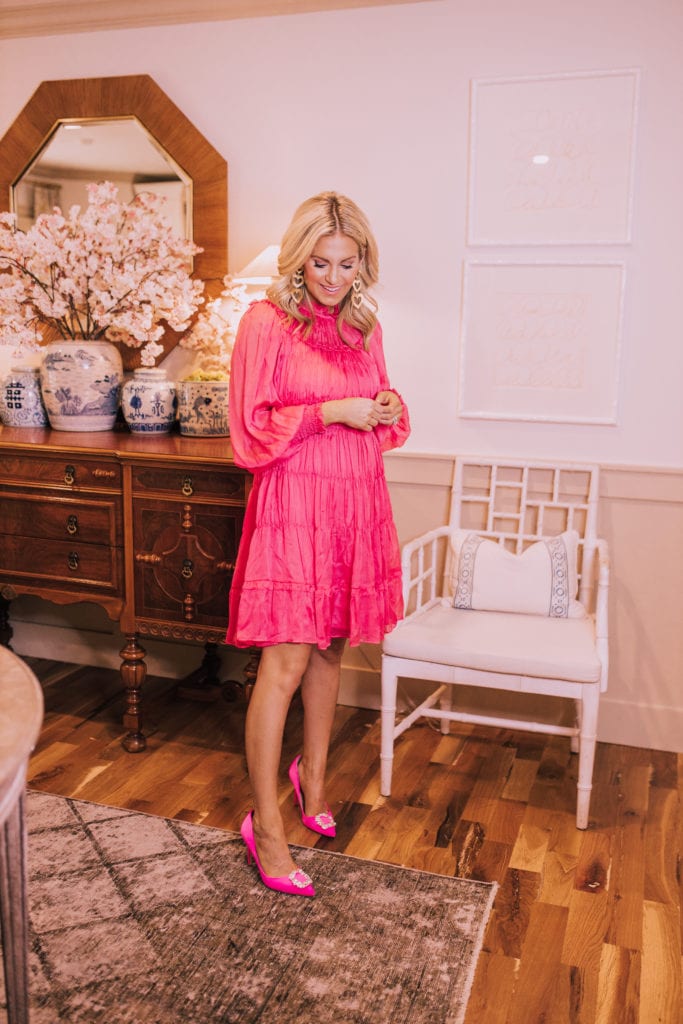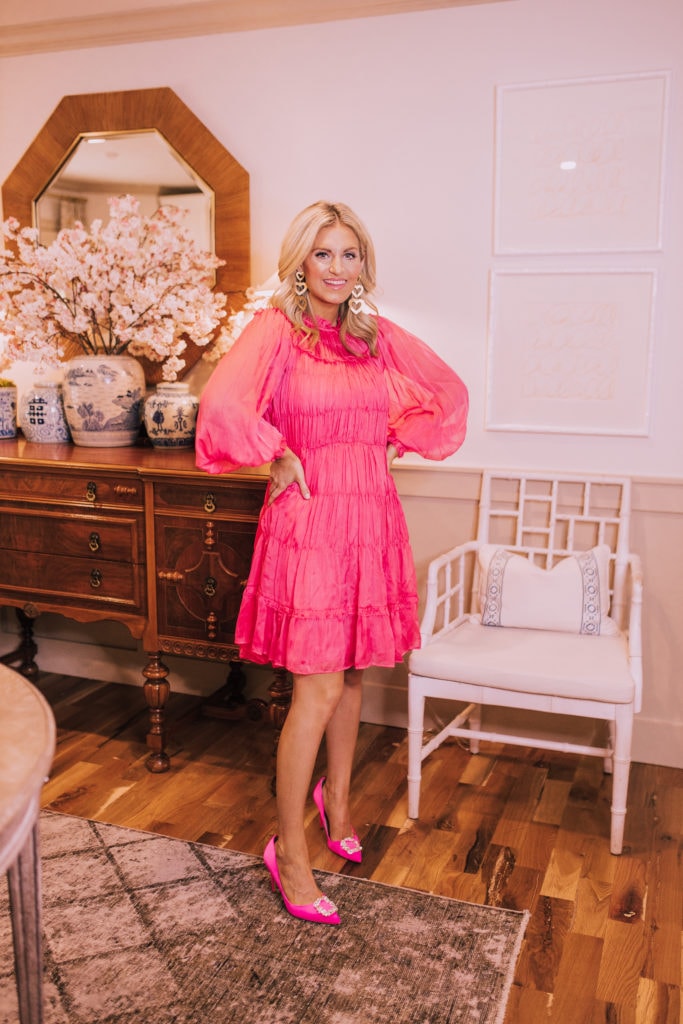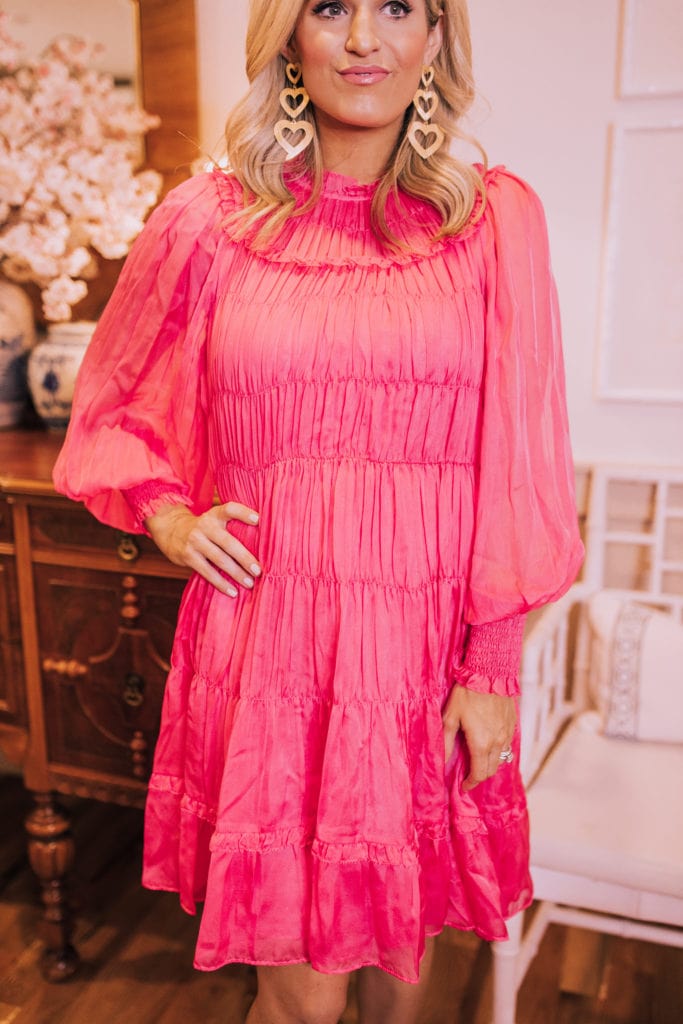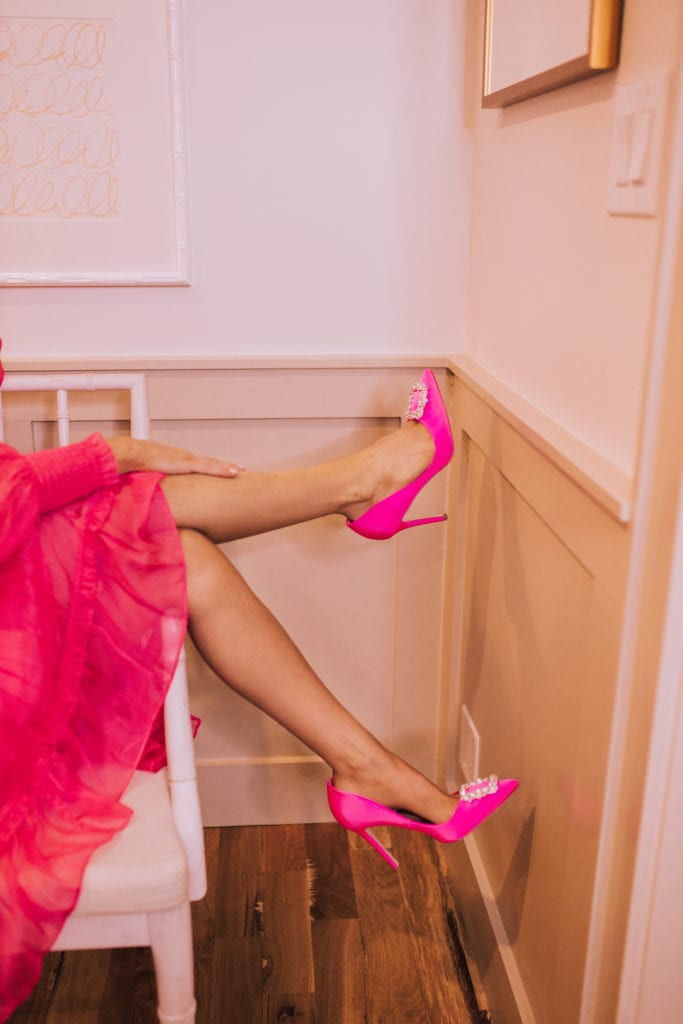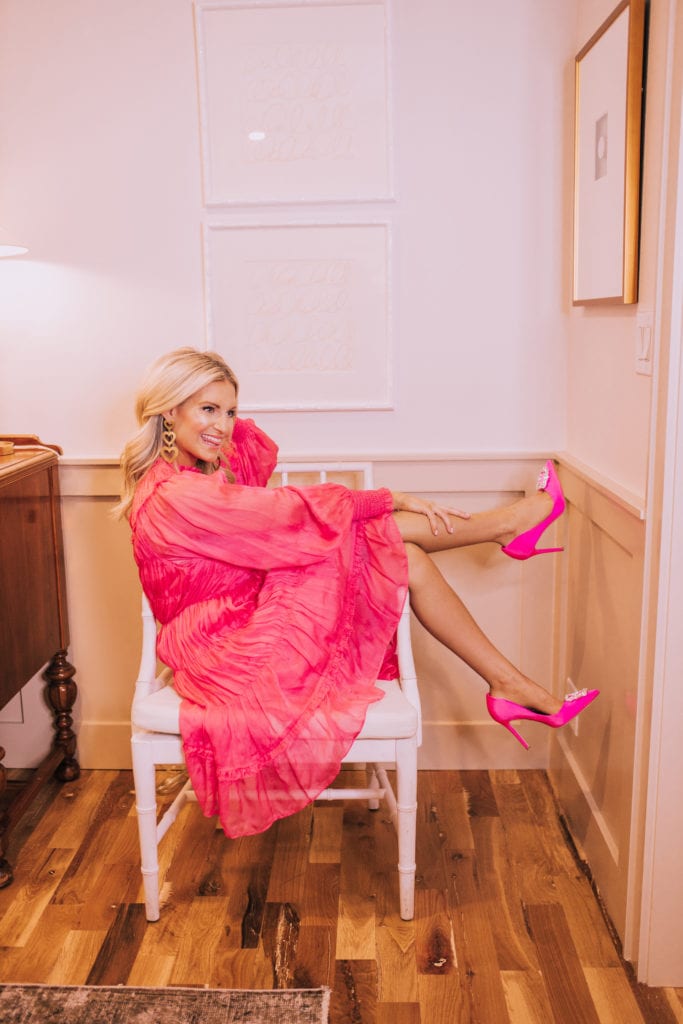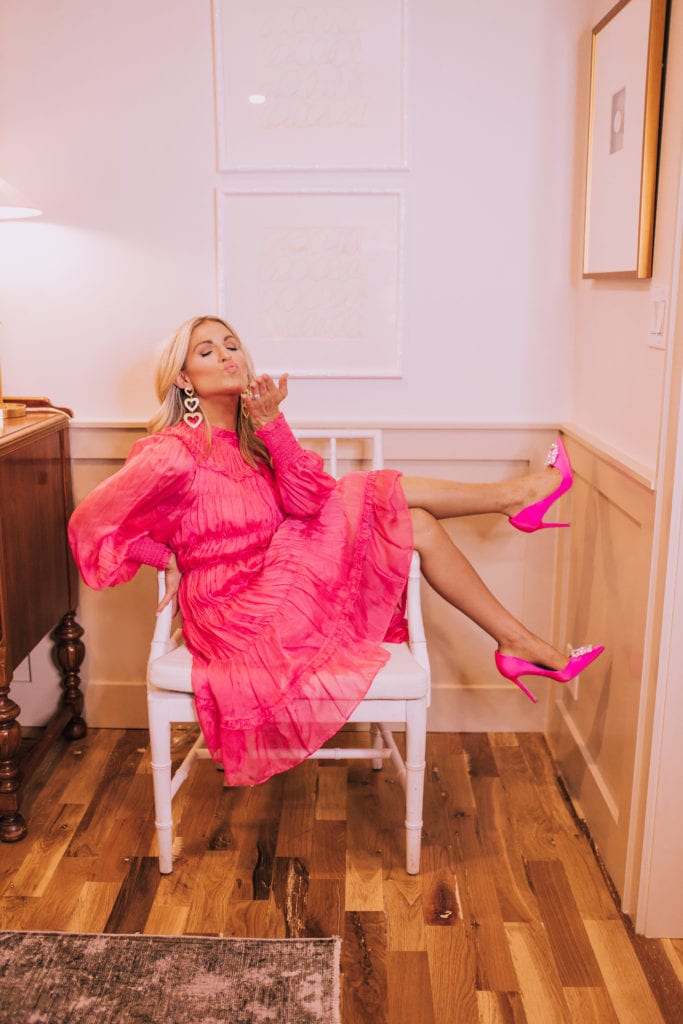 TGIF from Austin! We got here yesterday to celebrate our friend Brighton's wedding. We are so excited for her and for a weekend away. This is acting as a bit of a babymoon per se, so I'm off to get a prenatal massage this morning and am thrilled!
I did want to share that these heart earrings are finally in stock. I shared them in my try-on haul on Tuesday and am styling them today with a pink dress. You can shop them here for your Valentine's Day date night look.

Have a fabulous weekend!