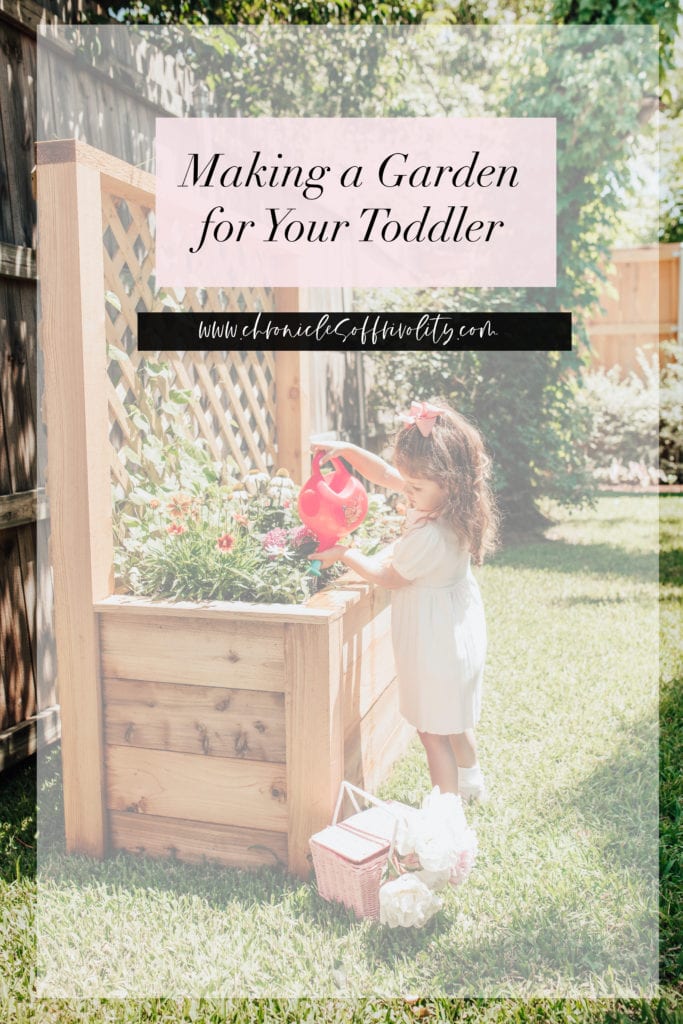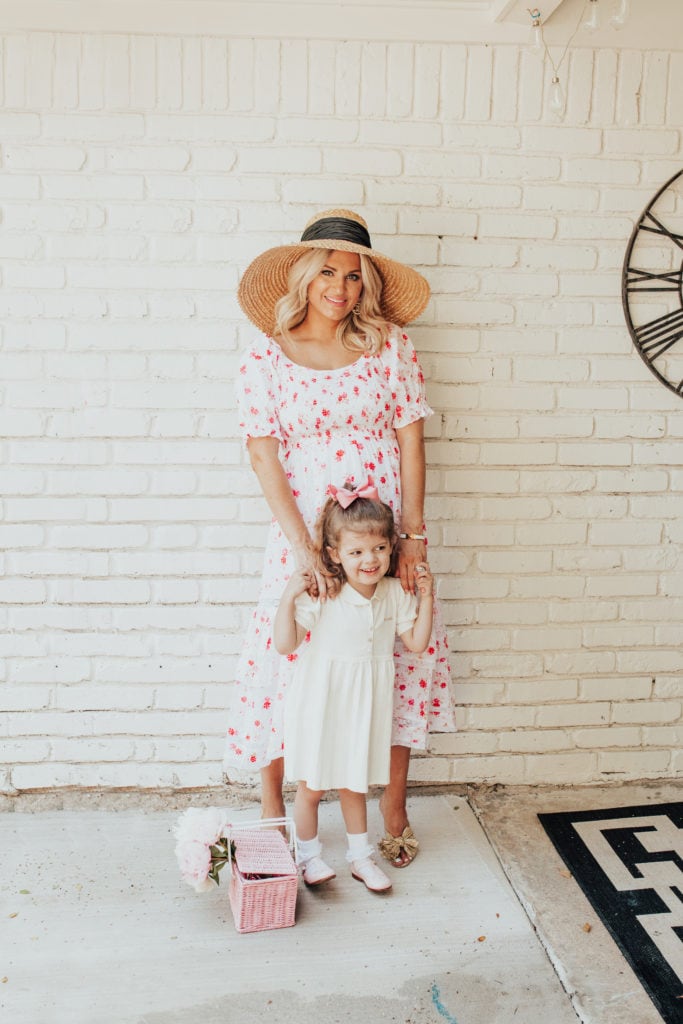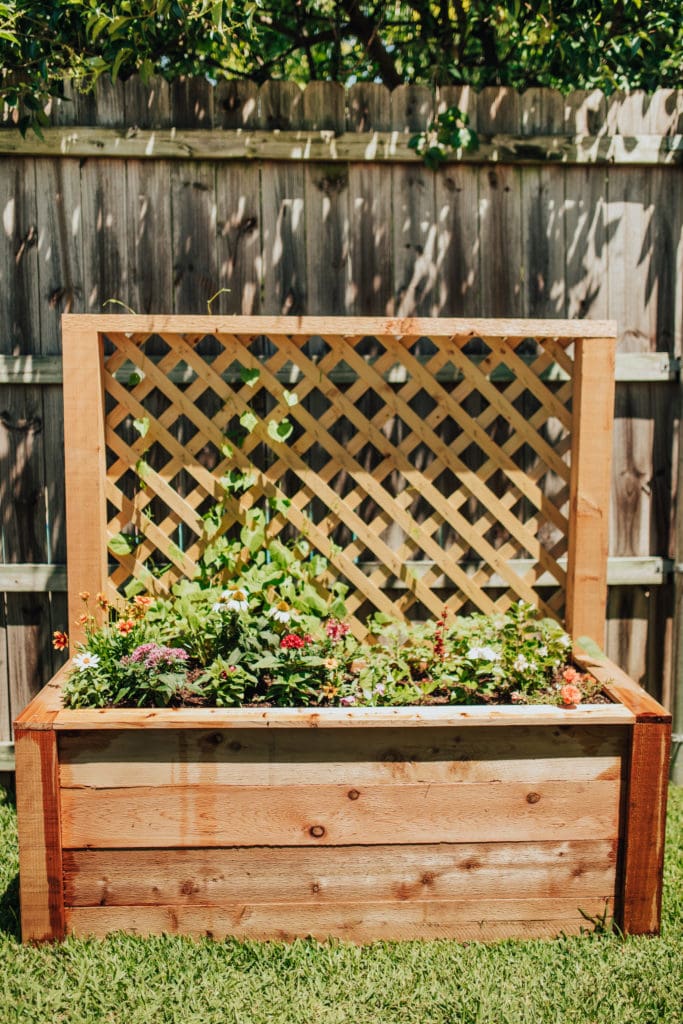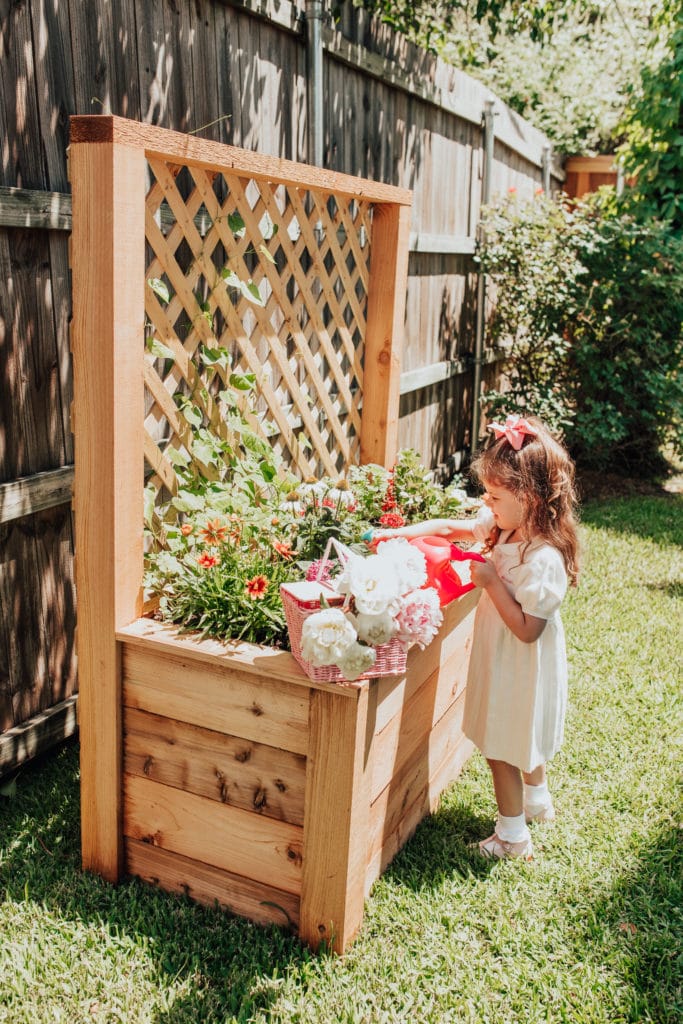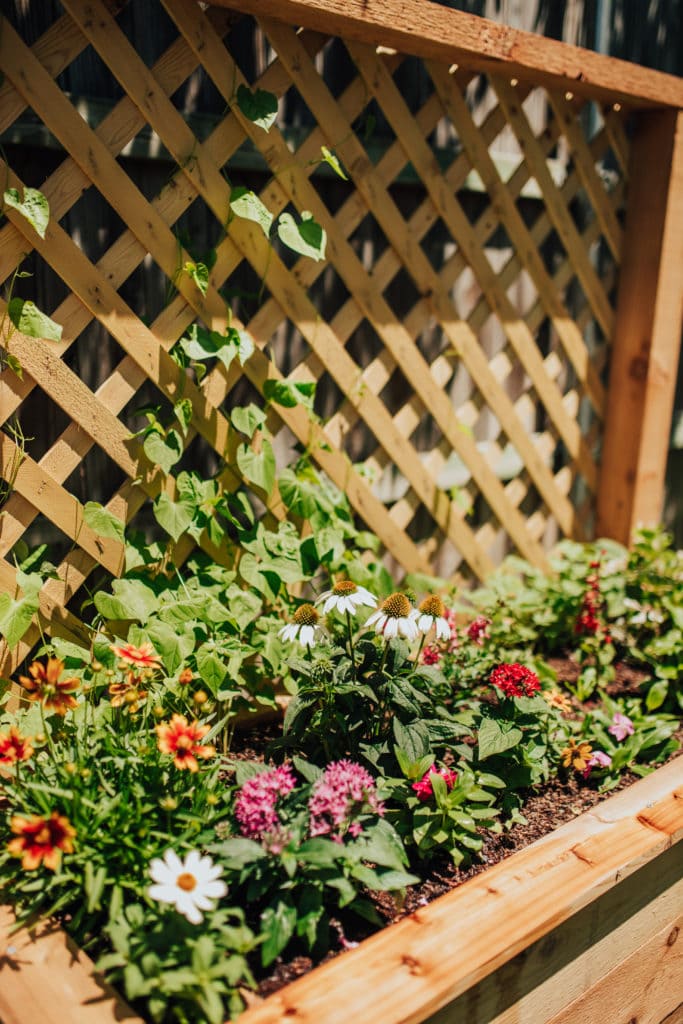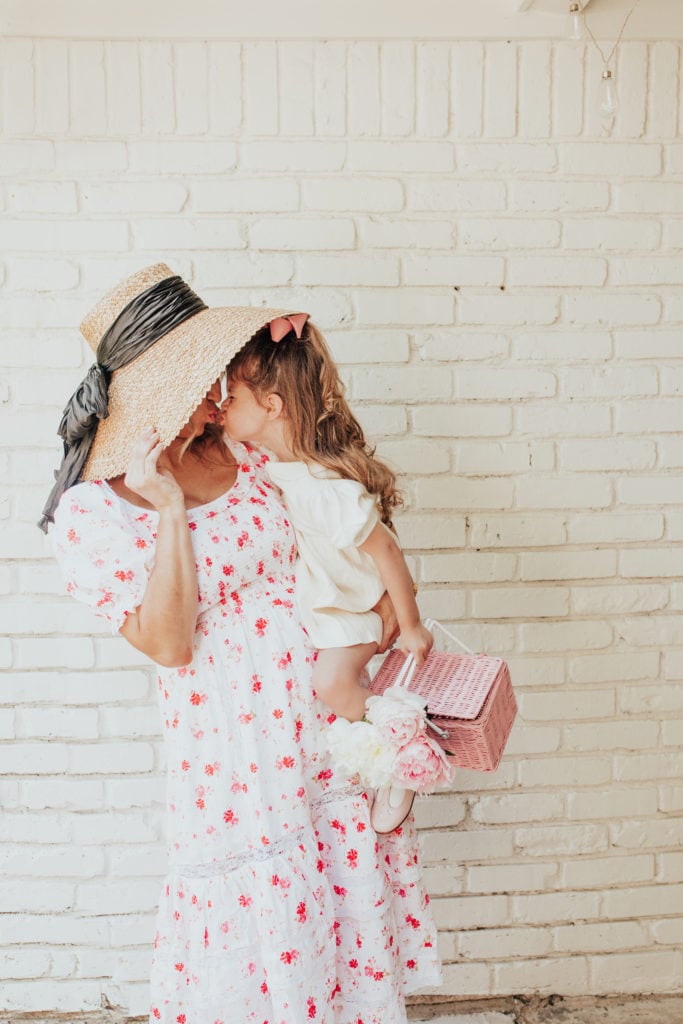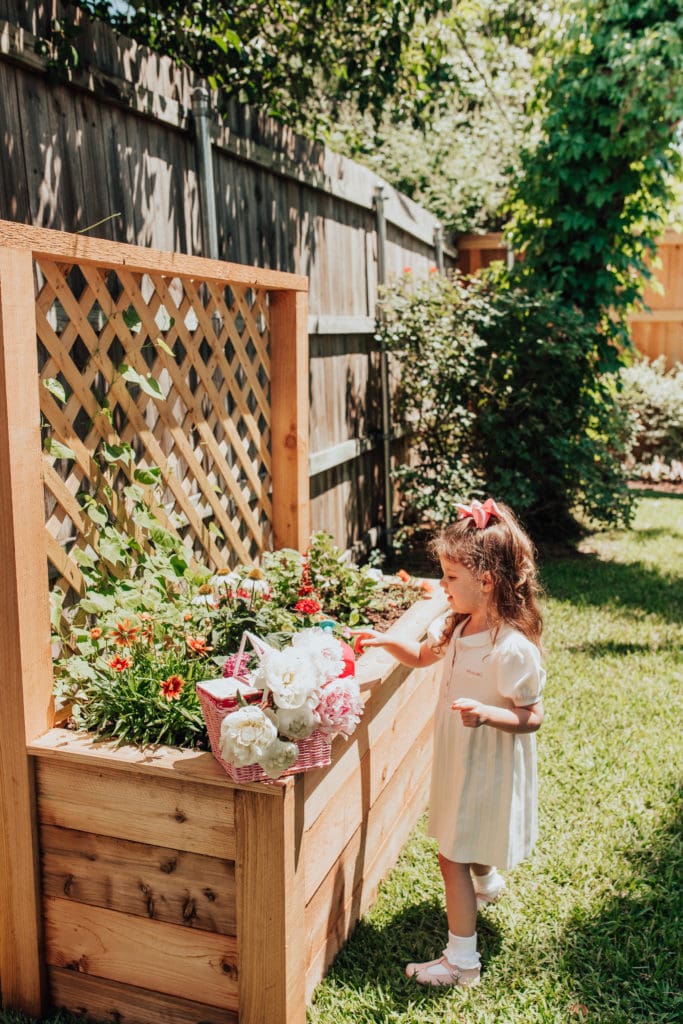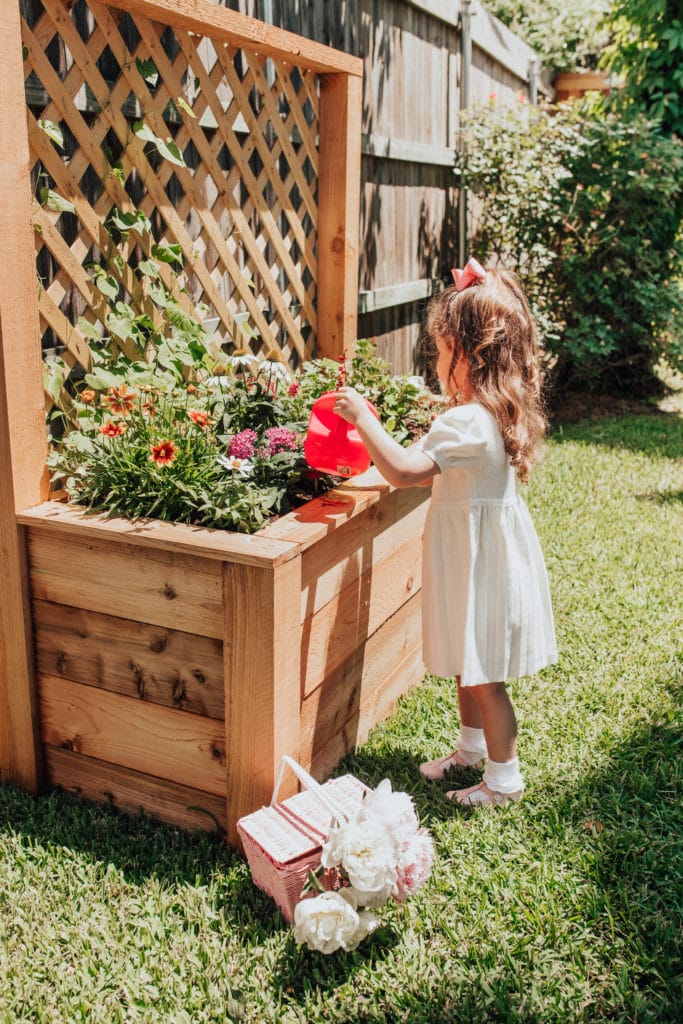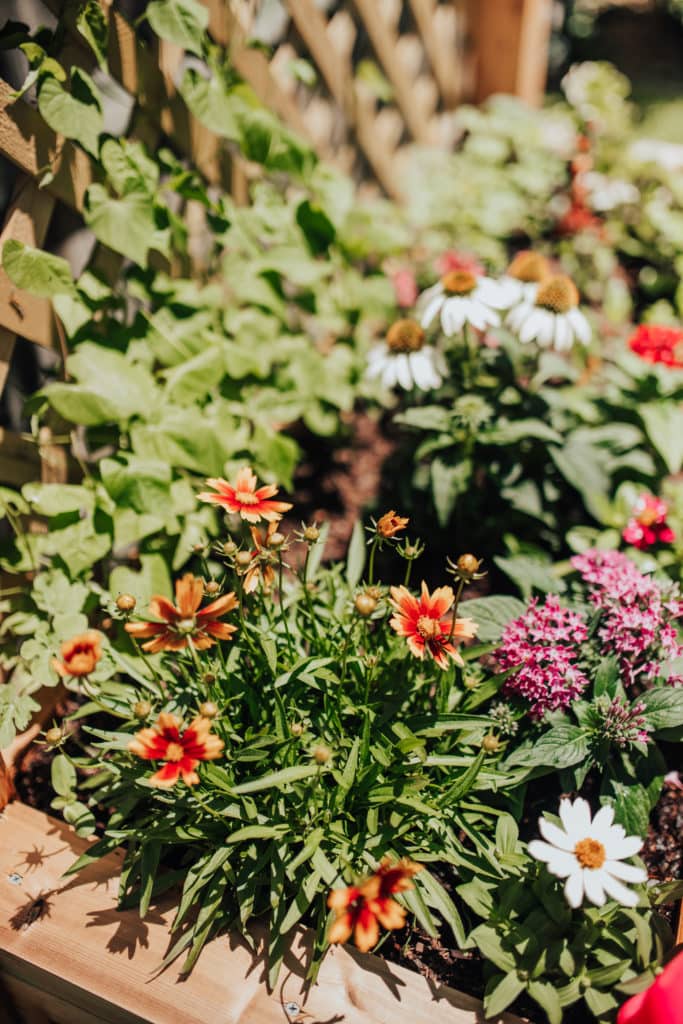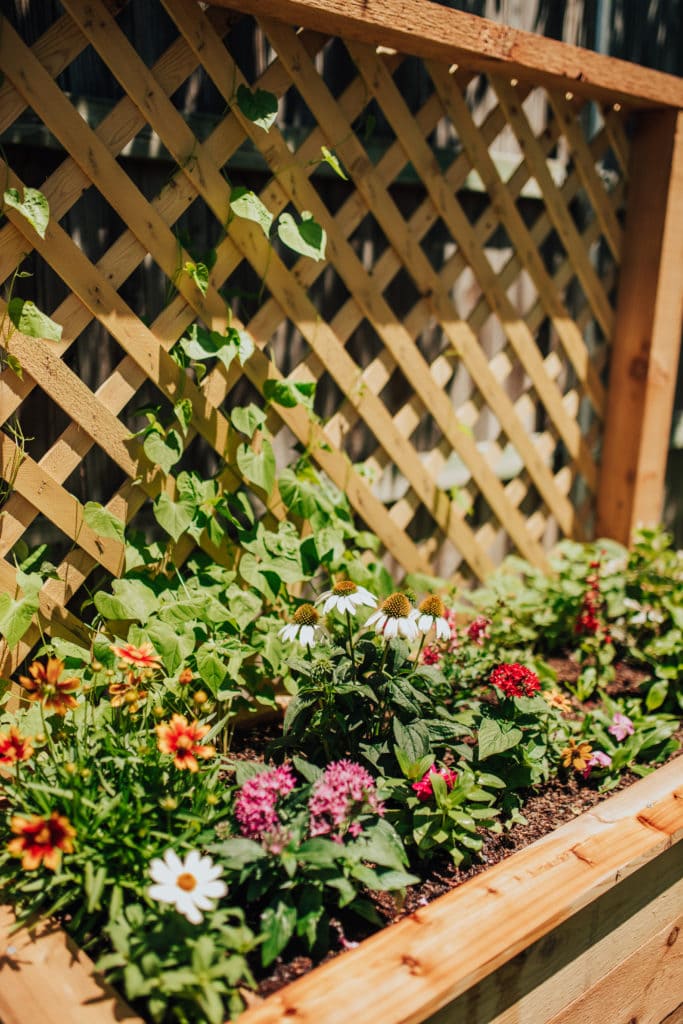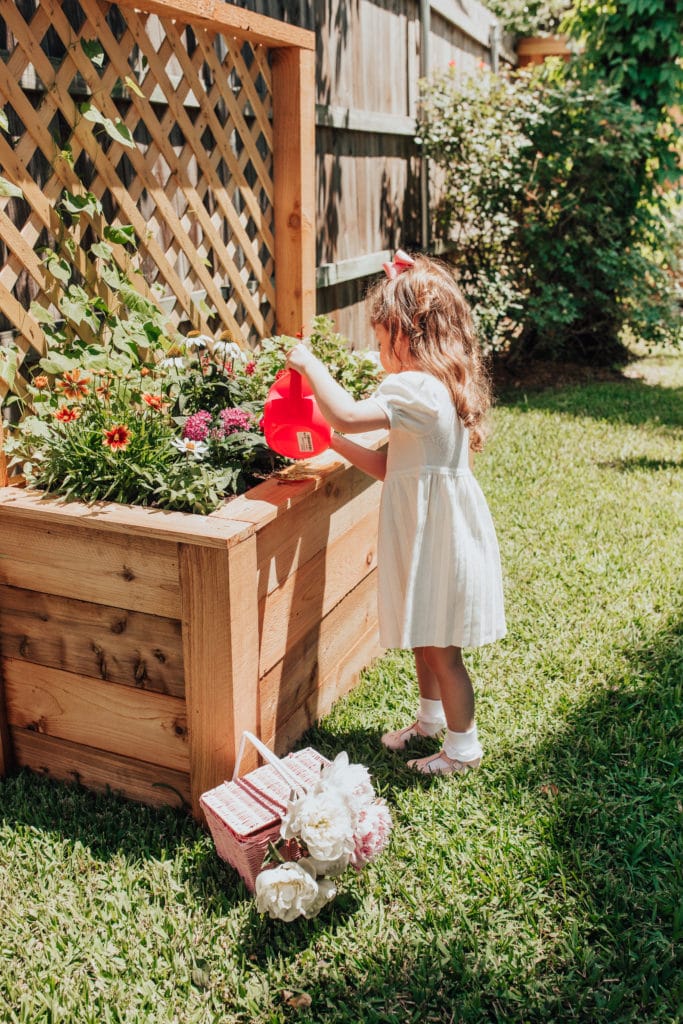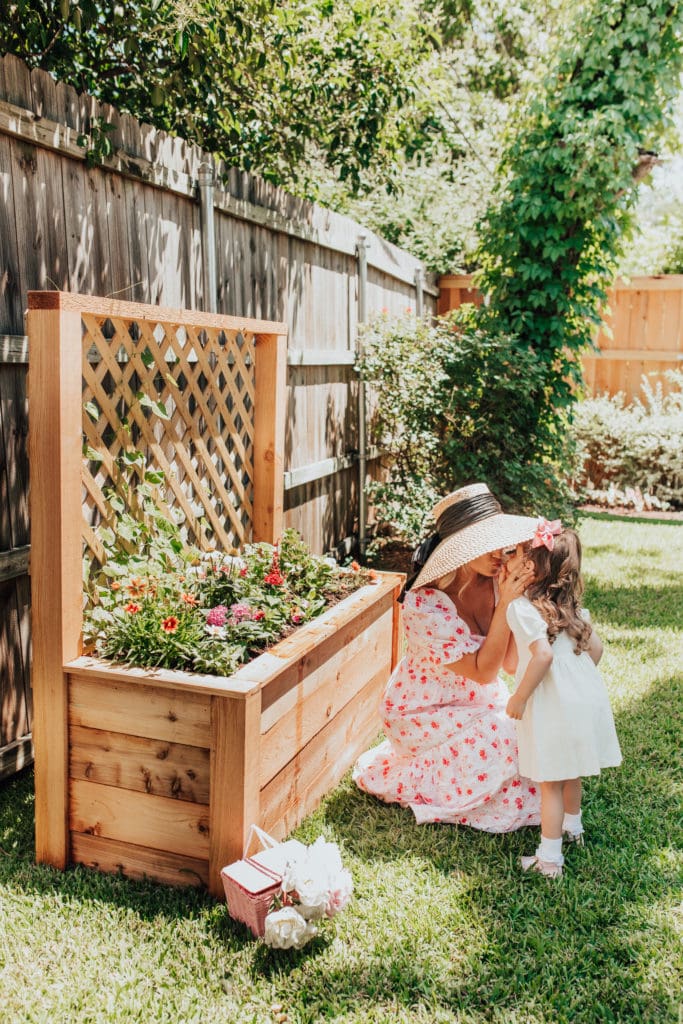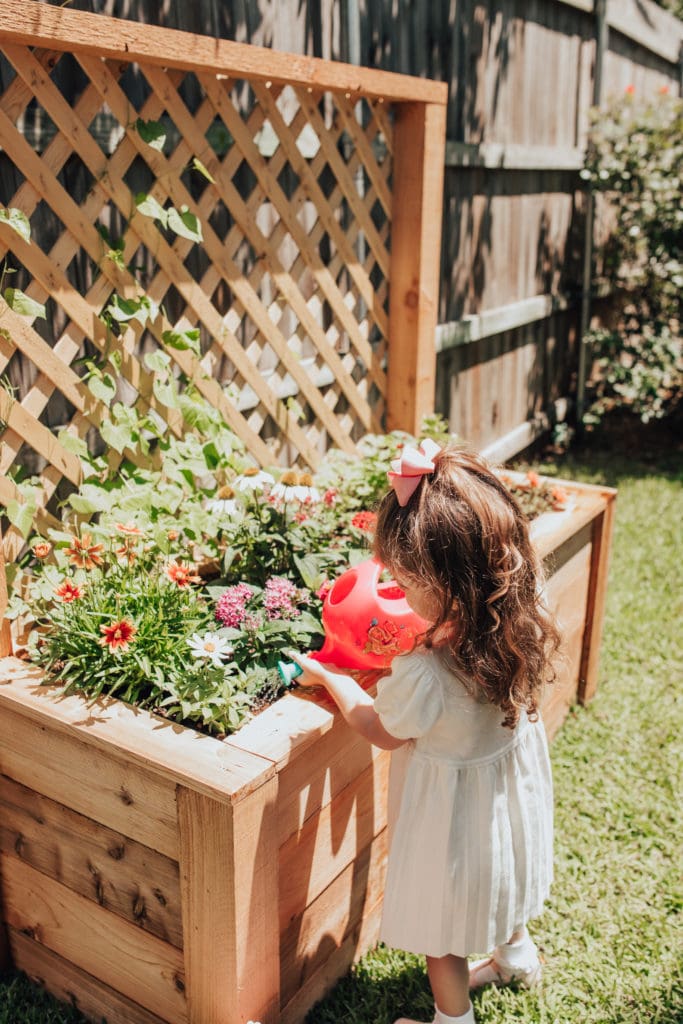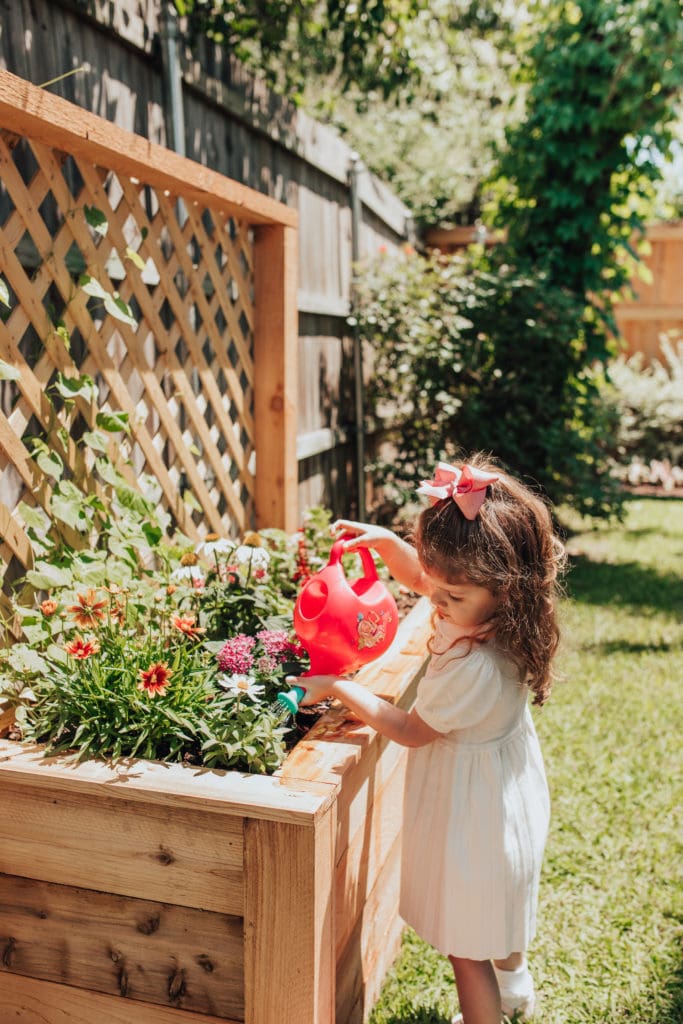 Maxi is obsessed with flowers and in her sweet little Texas twang "gardenin." During quarantine, she would spend HOURS outside with Paul. She'd take her little pink Barbie spade and gloves digging in the dirt and checking on her watermelons and carrots she planted. Paul and my dad decided to build her a garden where she could plant flowers she selected and water them. It has been such a great tool to teach responsibility, science, and patience.
I had shared her garden on Insta Stories and many of you requested to see how Paul and my dad made this for her. I asked Paul to send over some notes I could share and here is everything he sent me along with his notes below.
Directions to Garden:
Materials:

Notes: Instead of redwood I went with cedar as it was readily available but also durable for Texas weather. It looks and smells great. Also, Home Depot had ample inventory of their pressure-treated lattices that go well with the cedarwood.
Materials not needed:

Narrow Crown Staple Gun
1" staples
Orbital Sander
120 & 220 grit sandpaper

Materials List:

8 – 2×6 cedar @ 8' long
2 – 4×4 cedar @ 8' long
2 – 1×4 cedar @ 8' long
1 – 2×4 cedar @ 8' long
1 – 4'x8' lattice
Material cuts – Note: all cuts listed in the directions are accurate and should be followed accordingly.
Tools and Supplies:

Kreg jig

Note: the Kreg Jig is not necessarily a must but if you want a nice, clean finish where the pocket screws are hidden this is a great tool to have.

1 ¼" deck screws
2 ½" pocket screws

Other Items Needed:
With both my dad and Paul working on this it took them a Saturday afternoon, so I'd allocate a fun weekend to building this and then getting flowers.
This has truly been one of our favorite things to enjoy with Maxi and when I tell you this girl can spend hours tending to her garden, she can spend HOURS. She picks me bouquets, she waters, she talks about each and every flower as if it is the most beautiful thing she has ever seen. If you make one for your toddler please tag me in the photos as I would love to see your little one enjoying it as well! Have a wonderful rest of your week.