The Details
Thank you Nordstrom for partnering with me! All purchases and opinions are my own!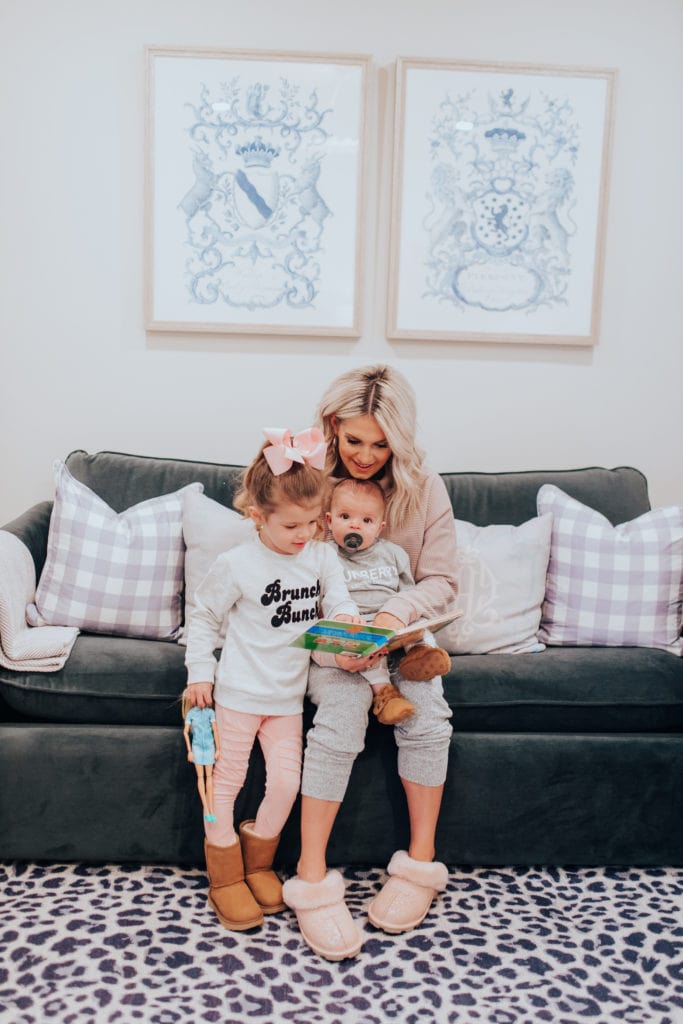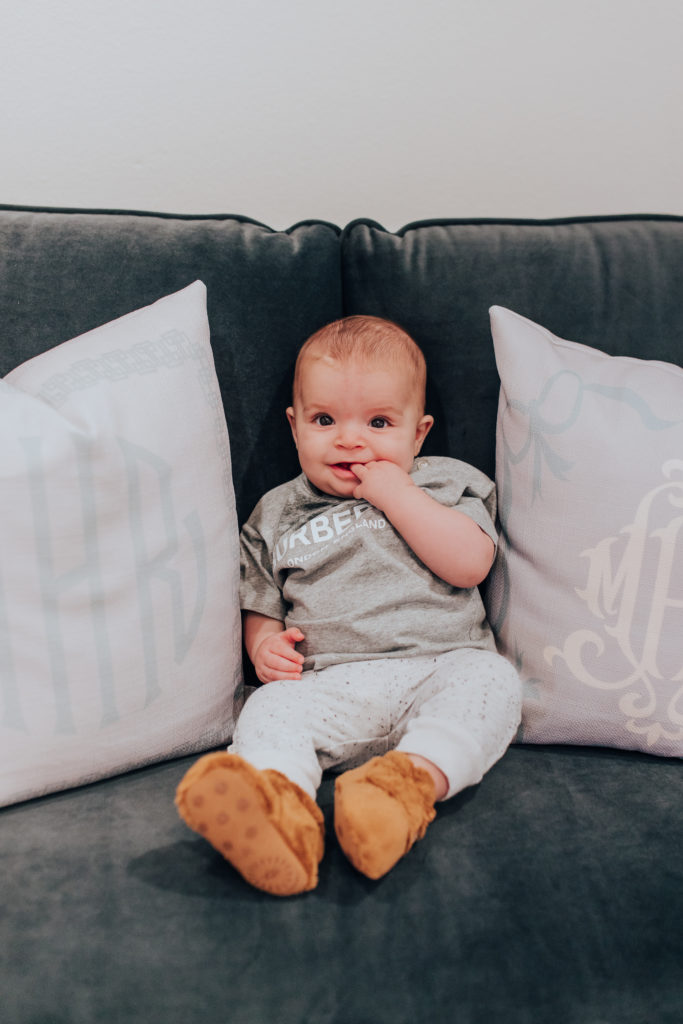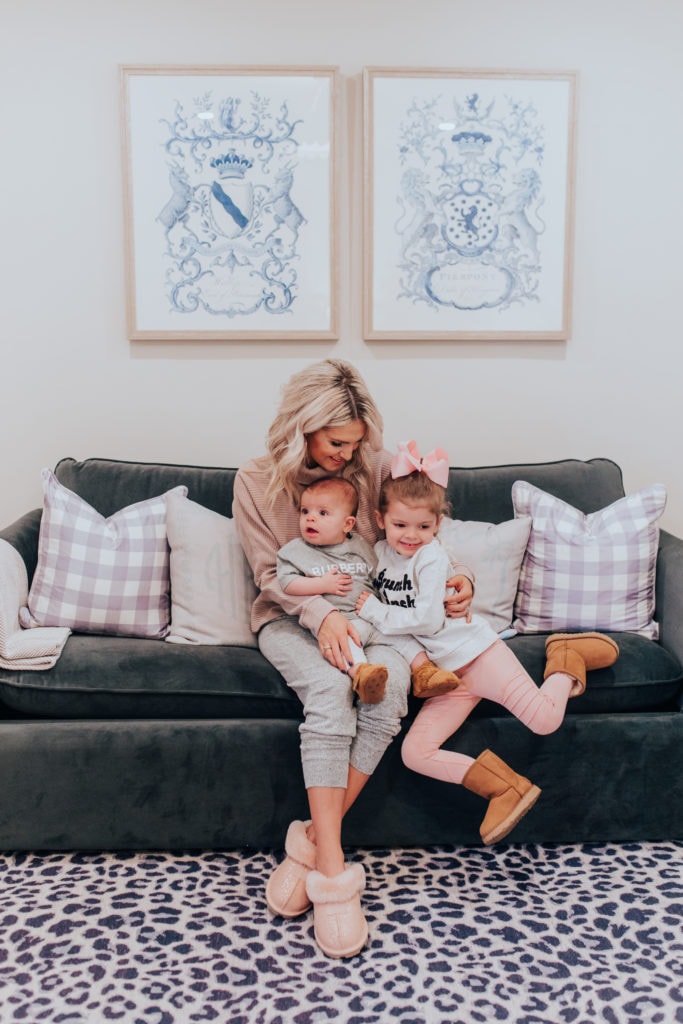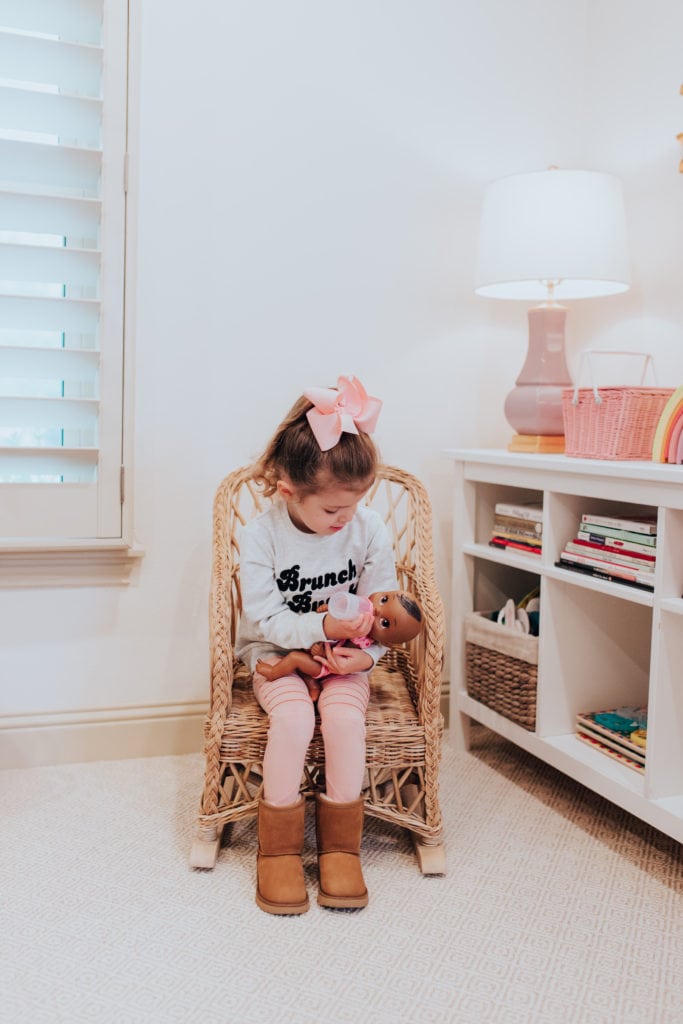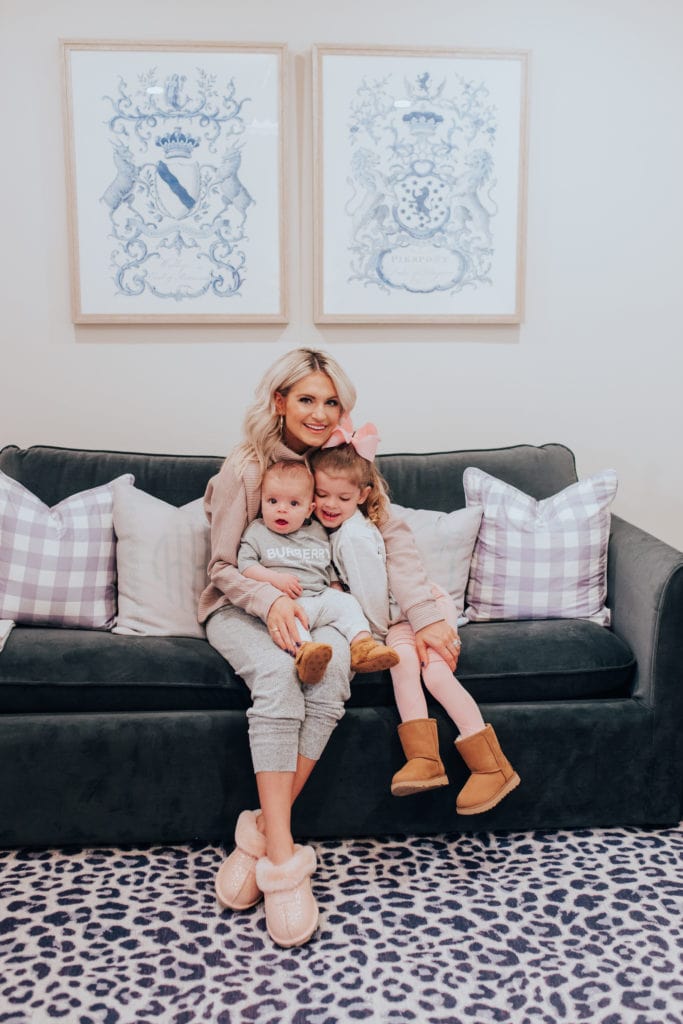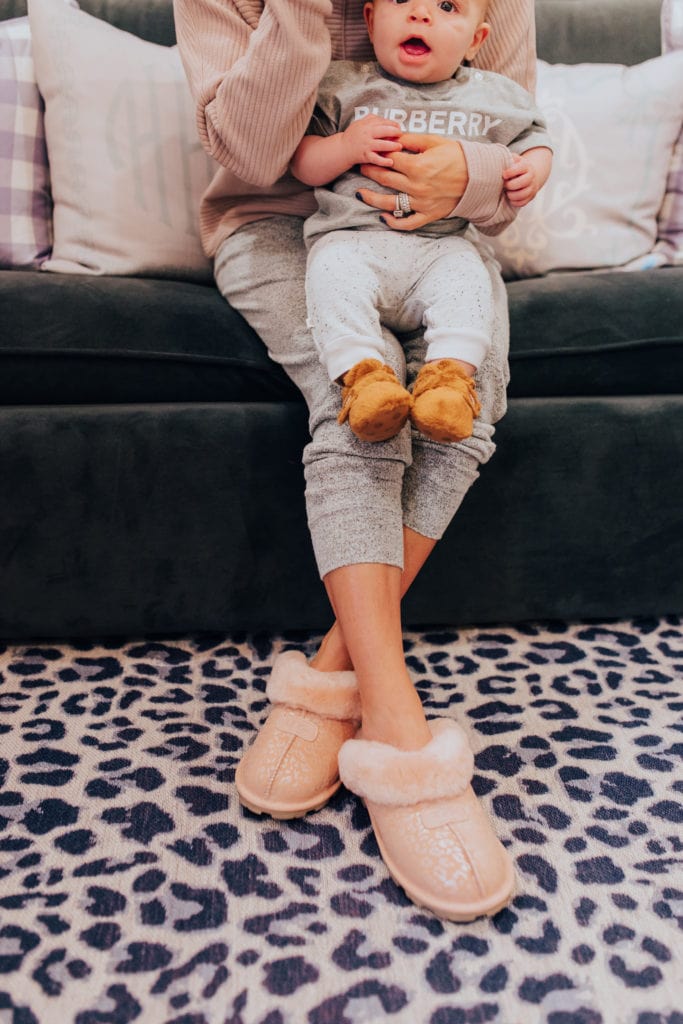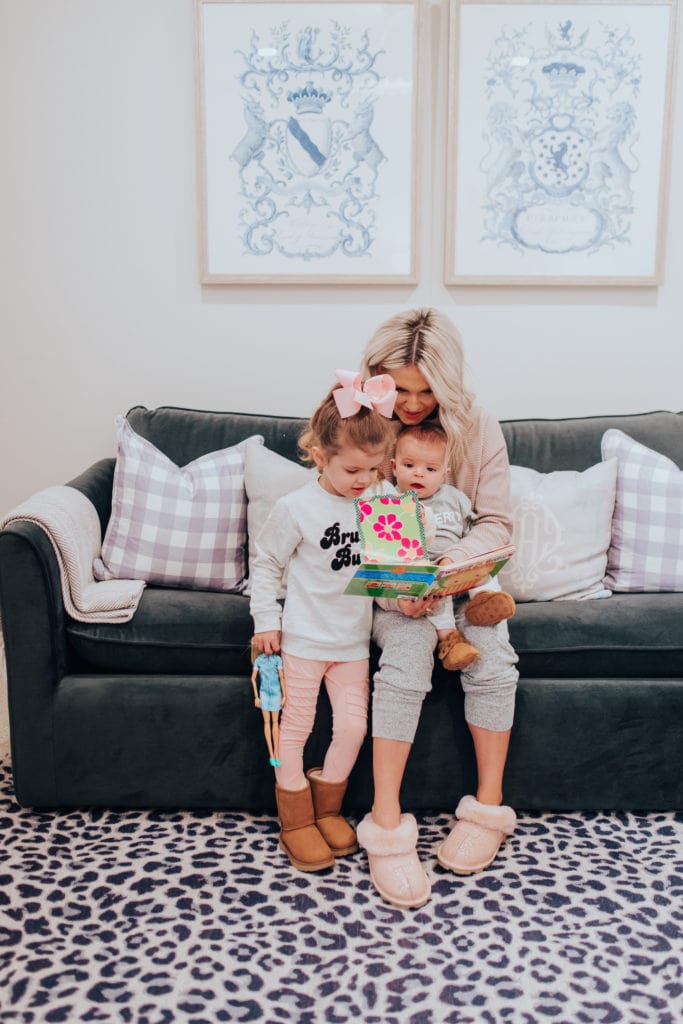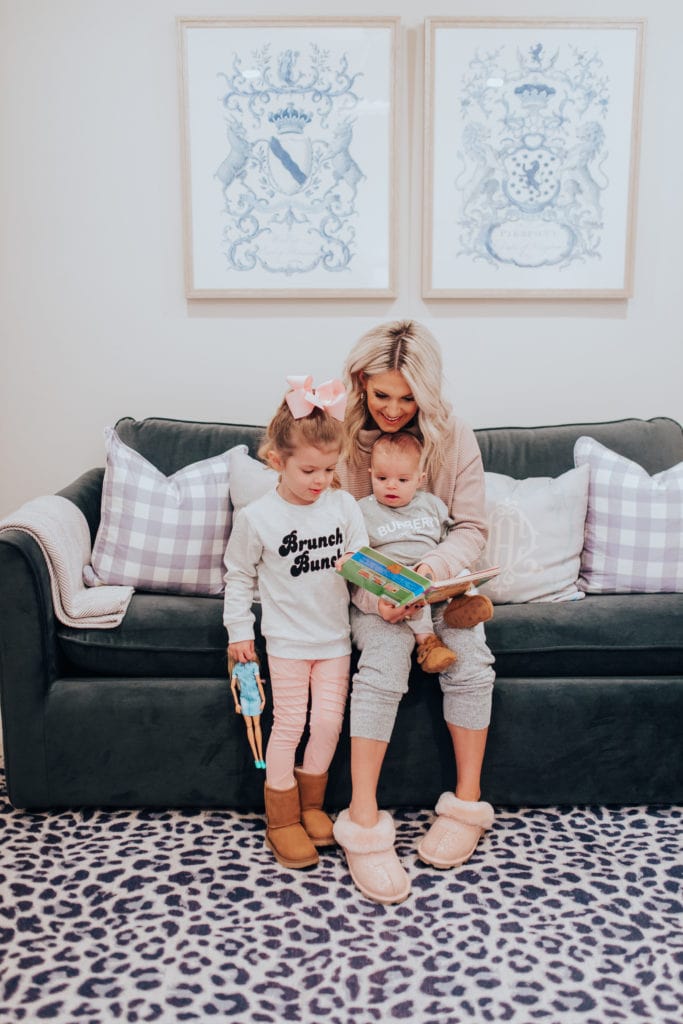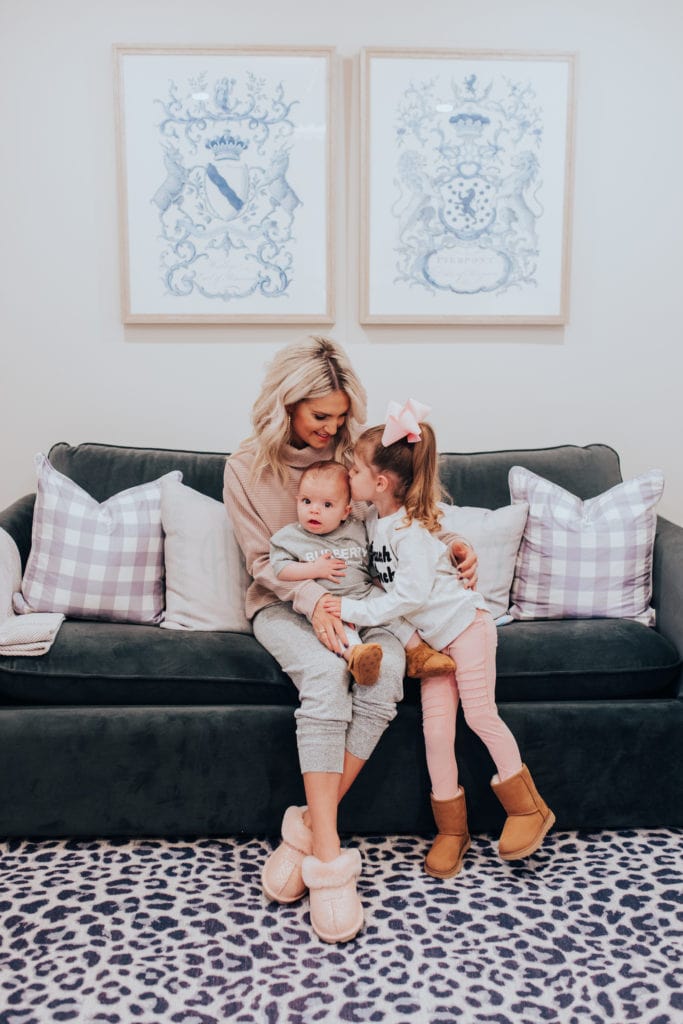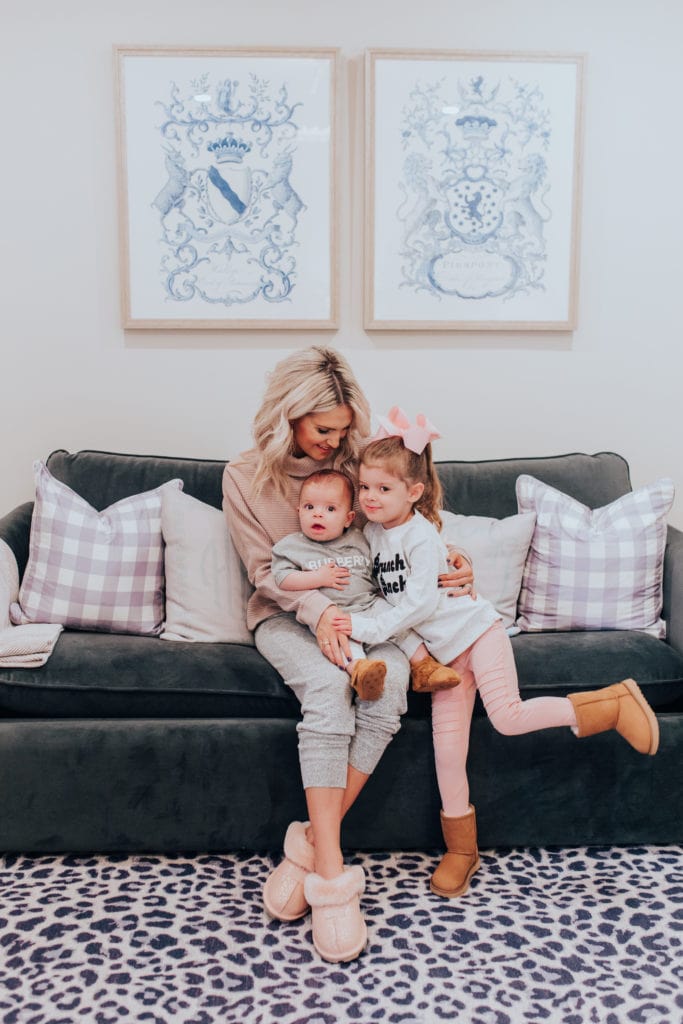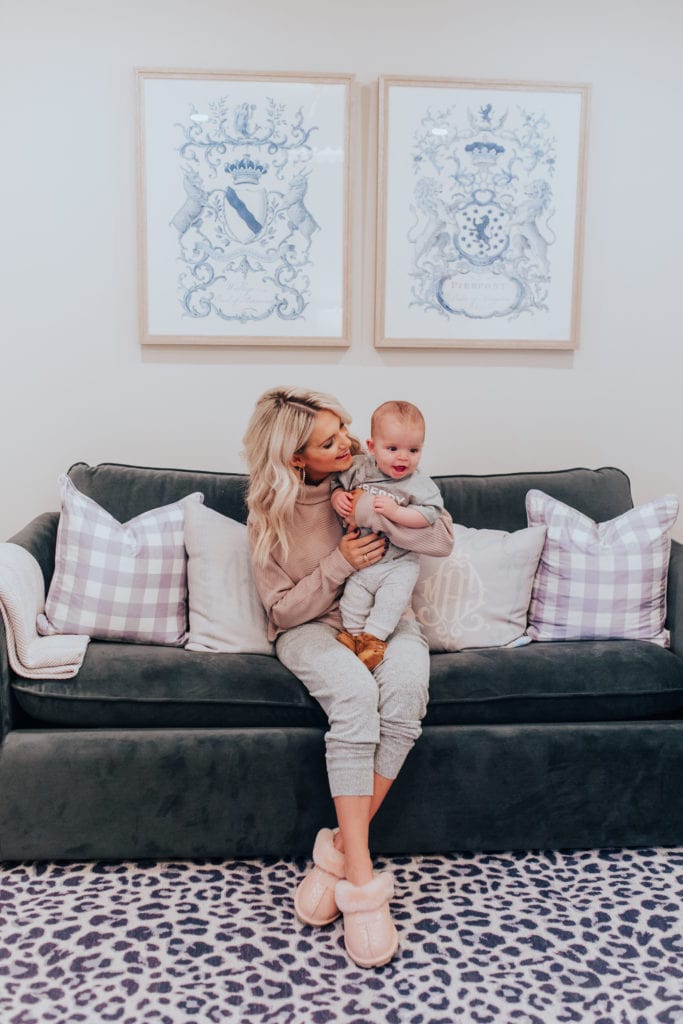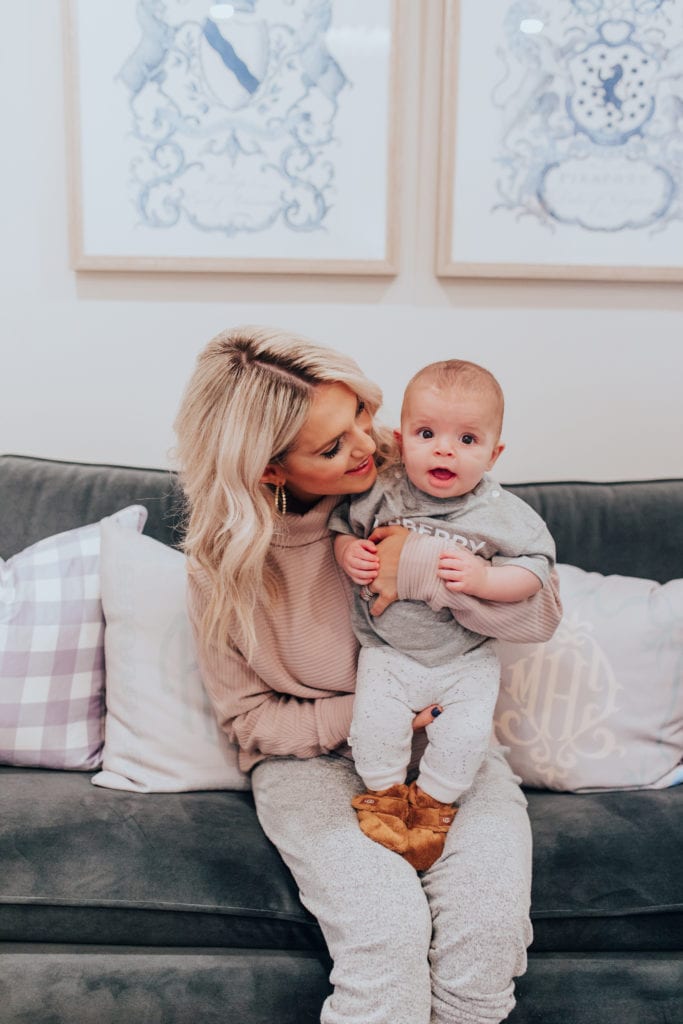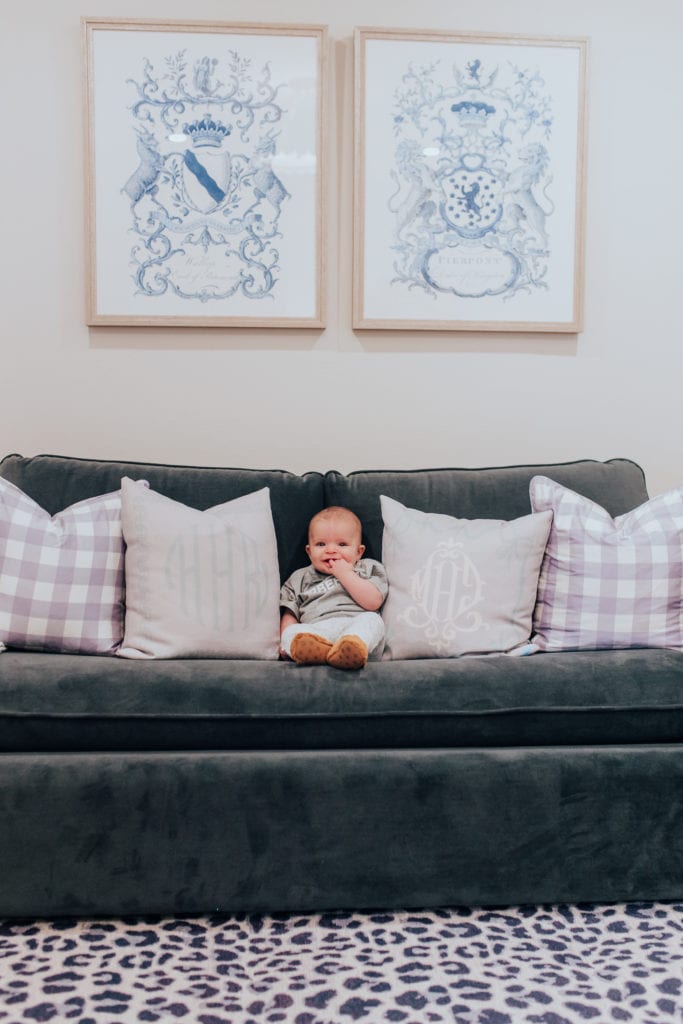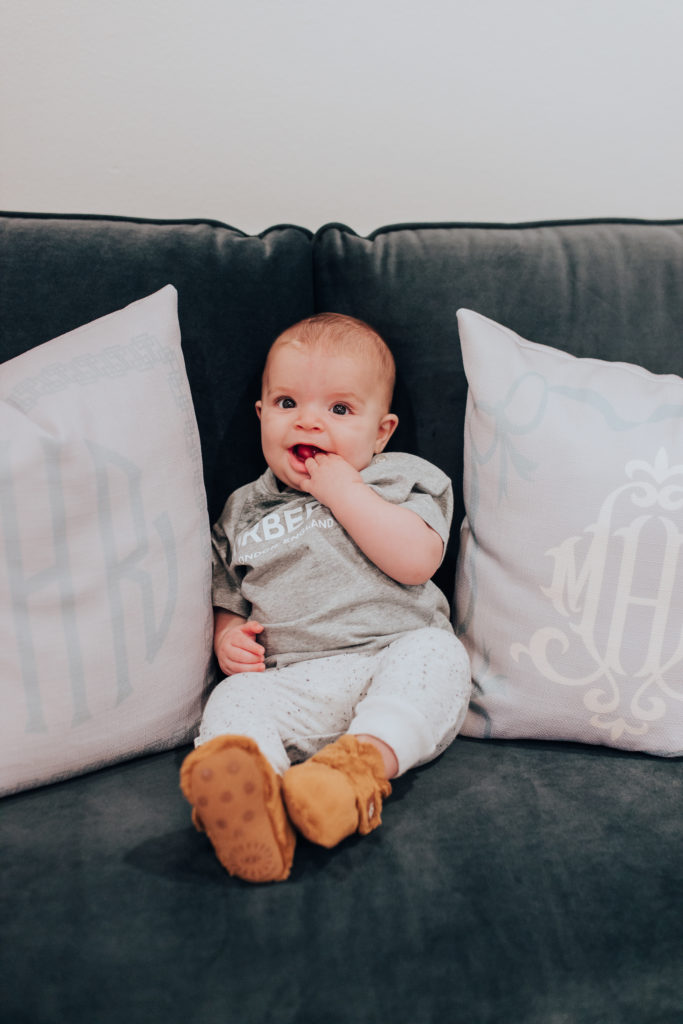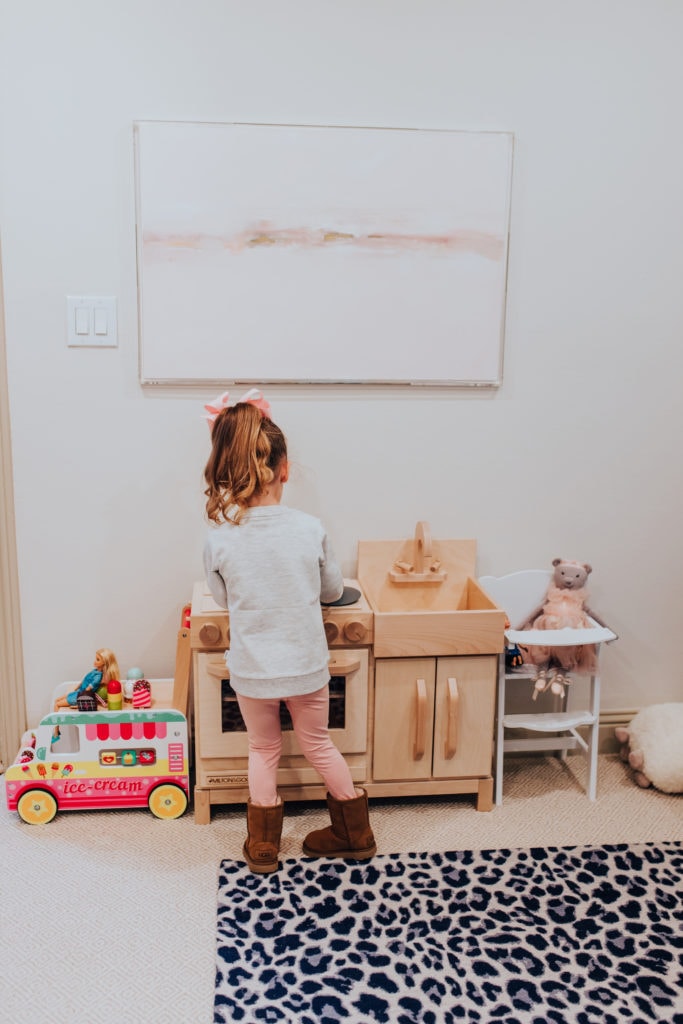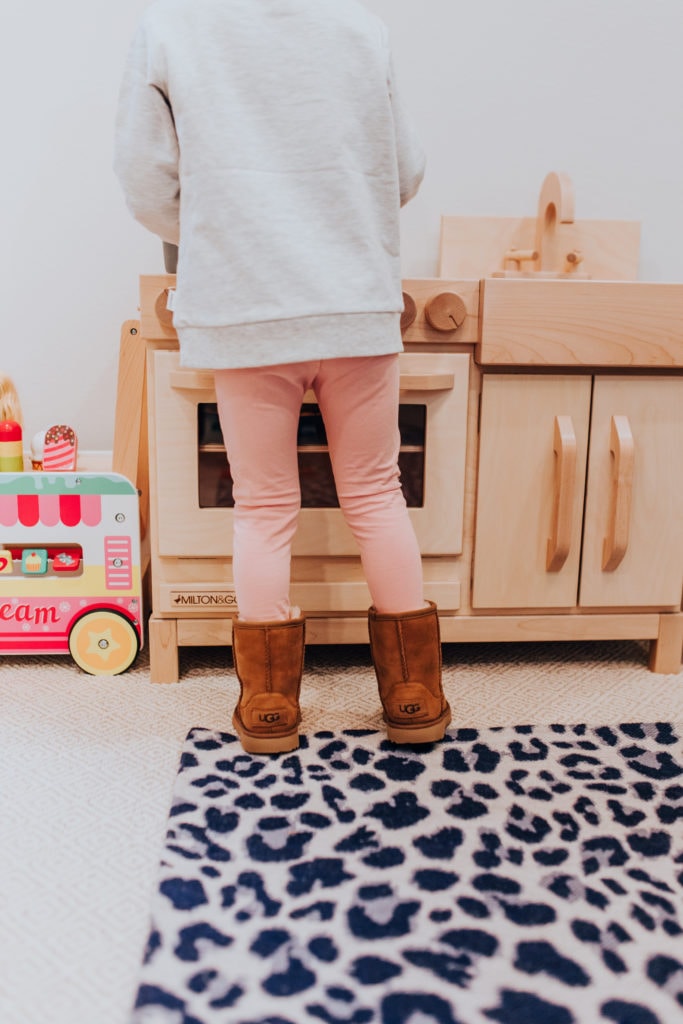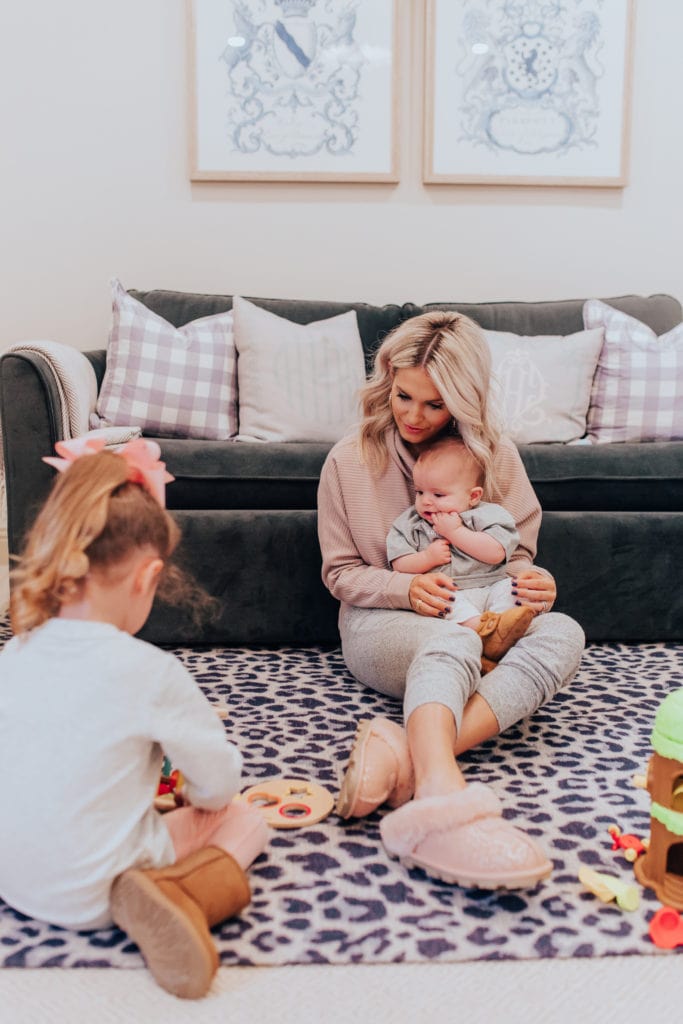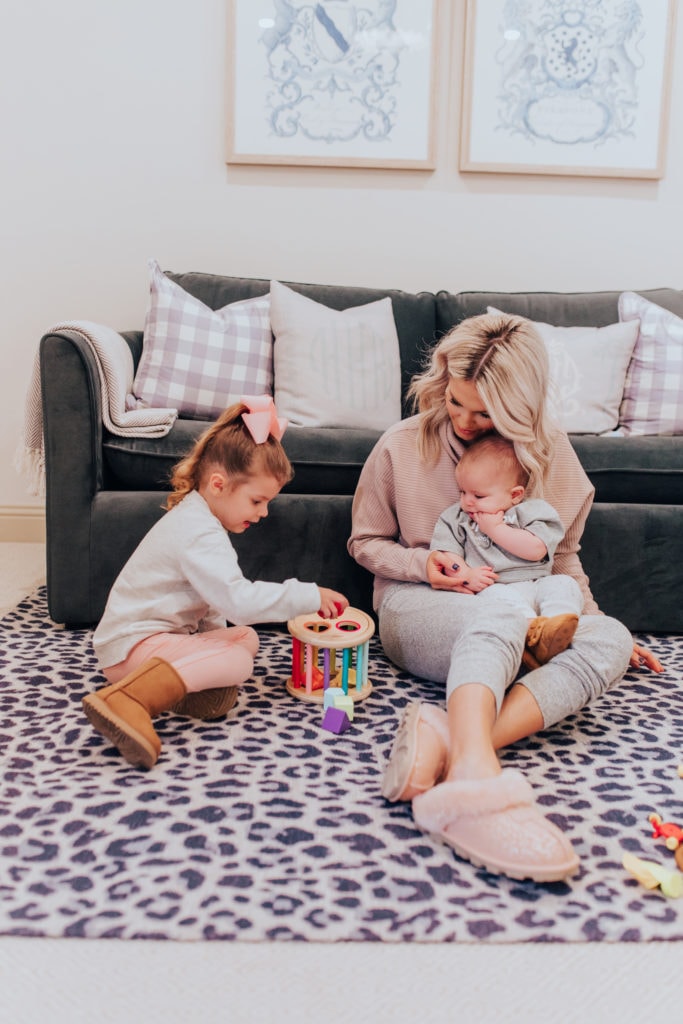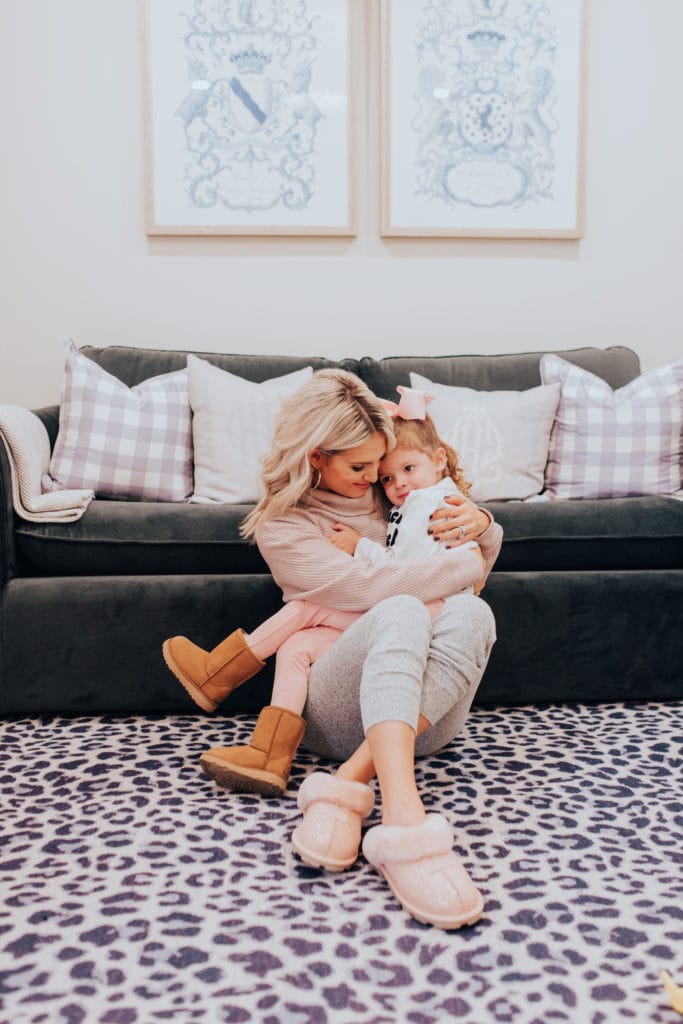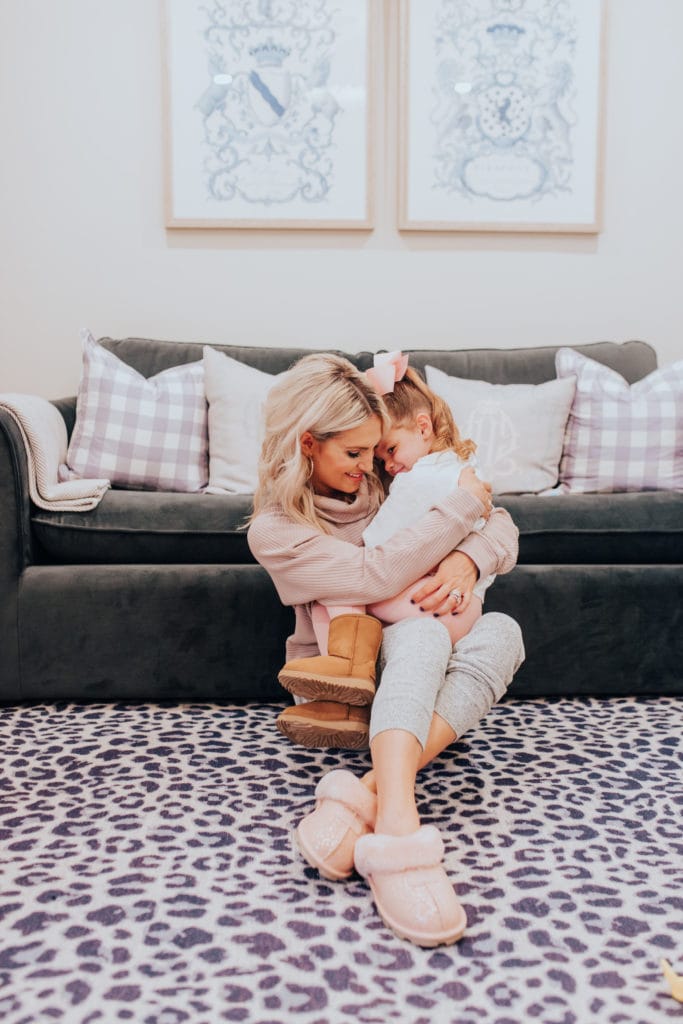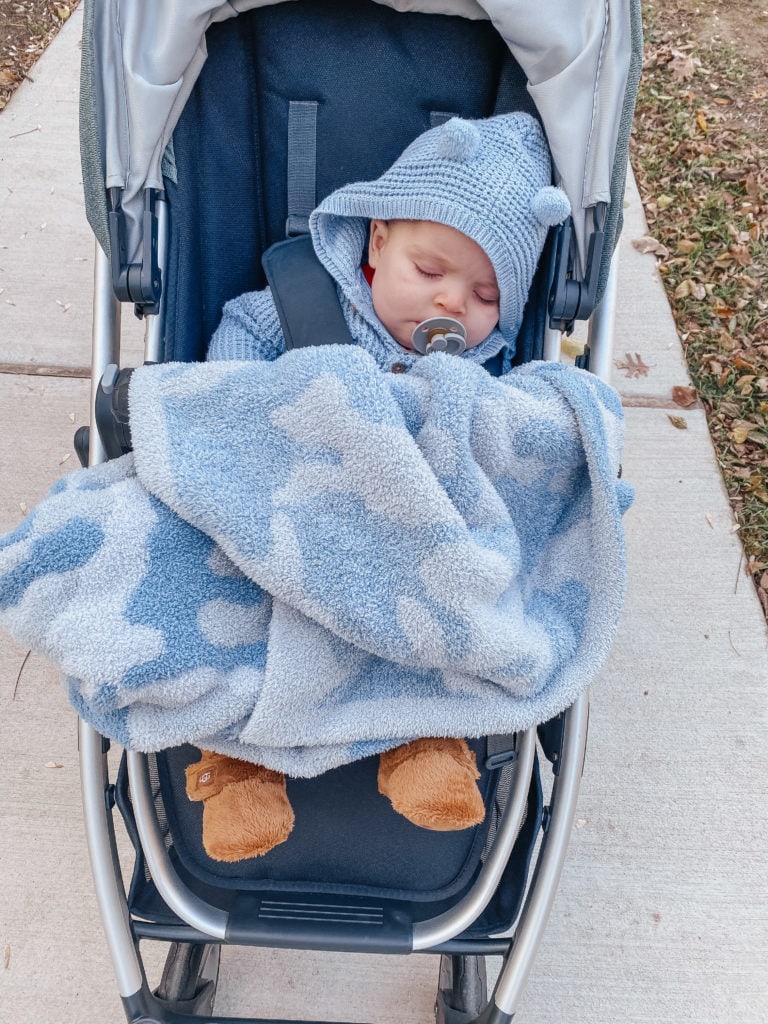 My child doesn't know what boots are called. She calls them, "Uggs." And if Paul tells her to go get her boots on before she goes to school, she says, "You mean my Uggs, Daddy?" So when Nordstrom asked us to partner to share our Ugg favorites for the family, I couldn't think of anything more perfect. Maxi might just be their biggest fan and she doesn't even know it.
We get our Ugg boots/slippers/booties all from Nordstrom, and I wanted to share our favorites if you want to give the gift of comfort for the holidays.
Harry: While we are often home in our pajamas, on our walks, in the winter he *only* wears the Bixbee Bootie. It's like a little blanket on his toes and he falls asleep all snuggled up like in that photo above. 😉
Maxi: Maxi has two pairs of Ugg boots, we bought one pair during the Nordstrom Anniversary Sale, and the other at the start of fall. The Classic Short II Waterproof Boot is perfect for her mornings at the playground, jumping in "muddy puddles" #ThanksPeppaPig, and staying cozy at Gigi's house. She has worn her Uggs daily in the fall and winter since she was a baby, and you know I had to pull out baby Maxi photos. If you are wondering if your little one would wear Uggs daily, let me assure you, my babies LIVE in them. She got her first pair at my baby shower for her and I still remember that my sweet friend, Holli, that gave them to me.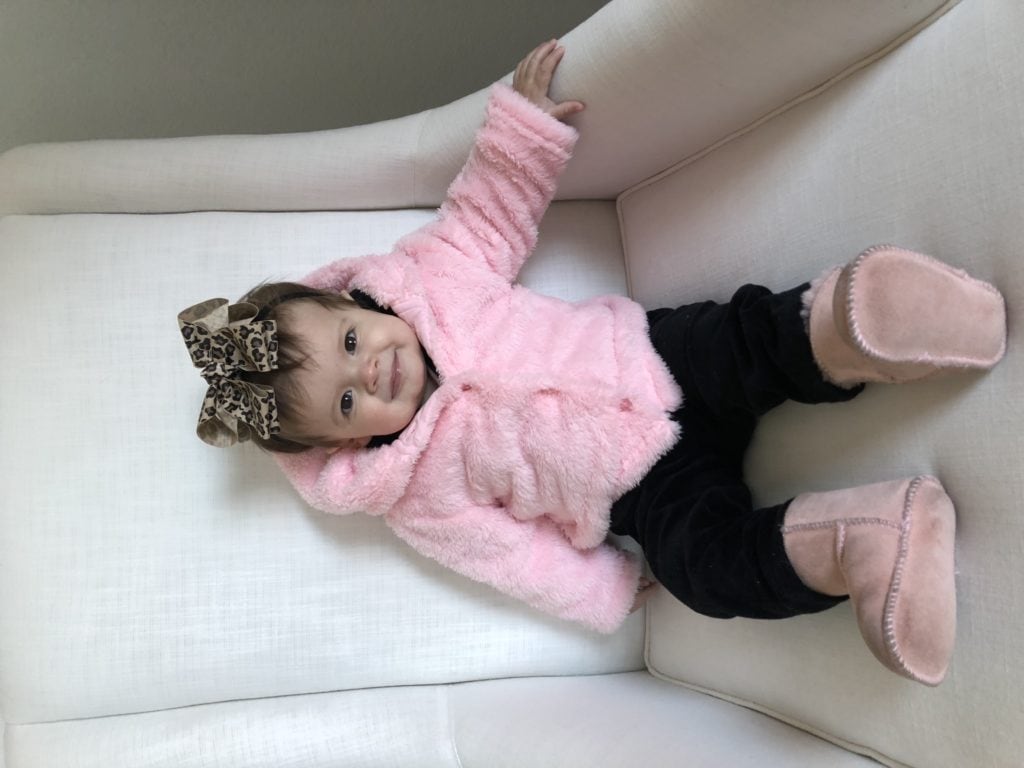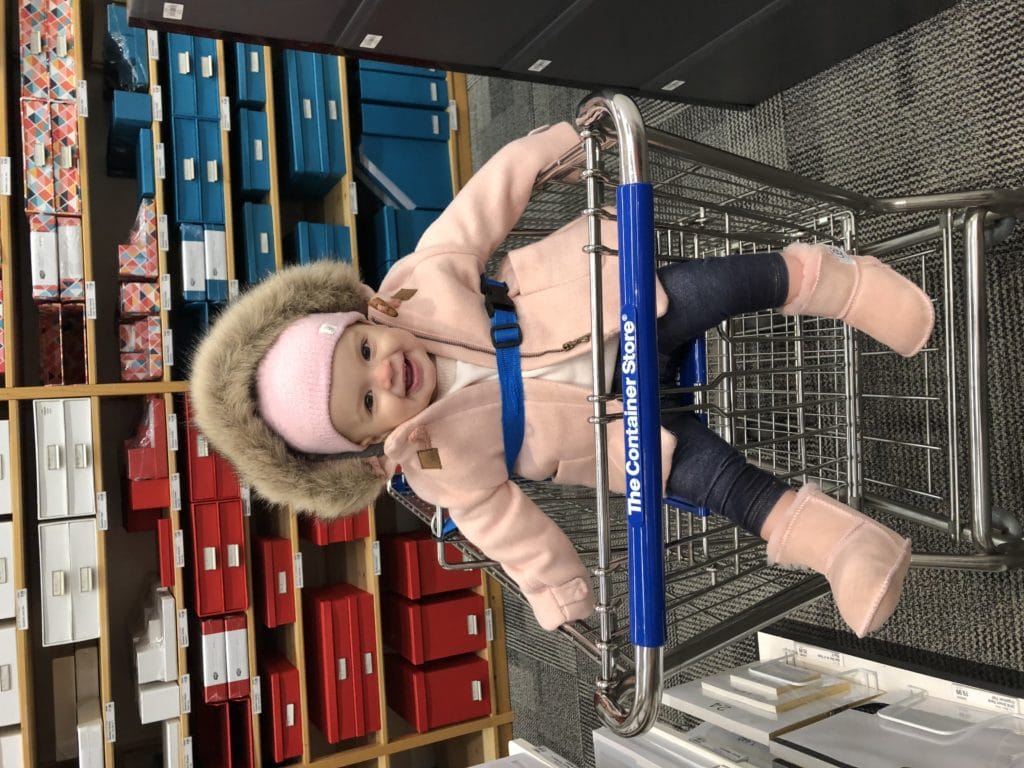 Oh, it goes by way too fast! I'd give just about anything to have her at this age again. 
I have my own Ugg boots from Nordstrom sitting next to me as I type this, but for slippers, I love these! My trick with Ugg slippers is I go up 1 size to make them extra cozy and comfortable. If you love a print, these leopard ones are fantastic.
For me personally, I'm not exactly wearing all the shoes in my closet right now, but we all reach for our Ugg boots daily. So if you are thinking of gifting your nephew, your sister, or your daughter, I'd say this is quite a safe bet. Because what is better than combining cozy and practical?