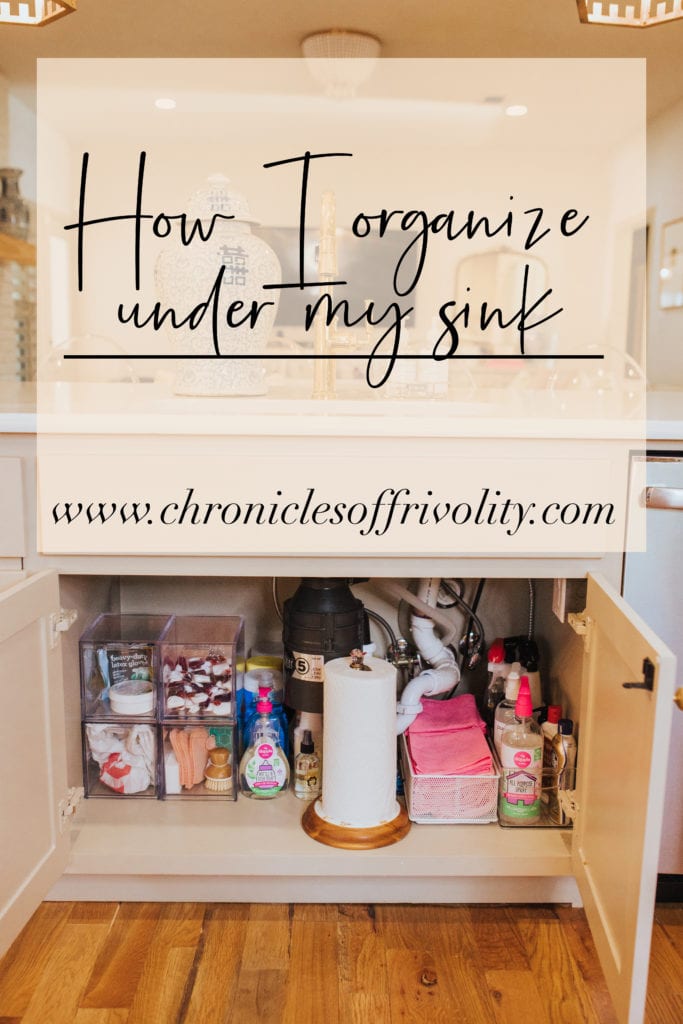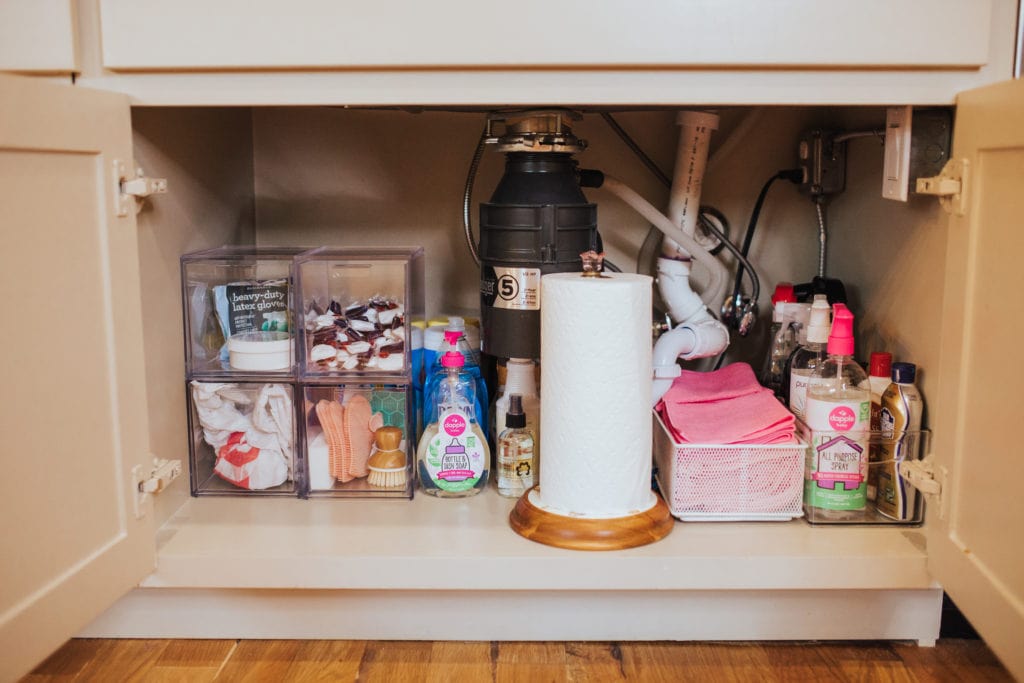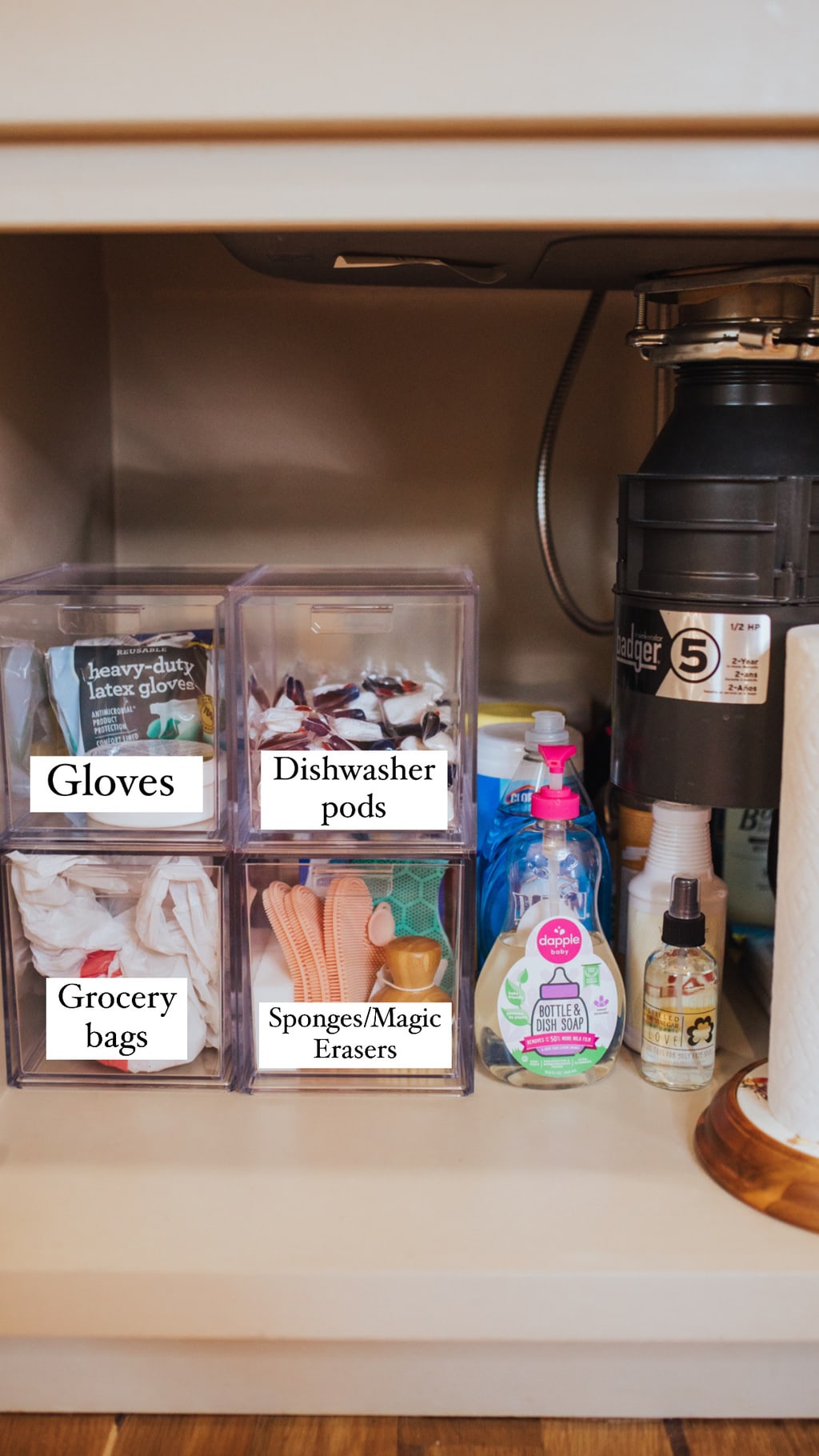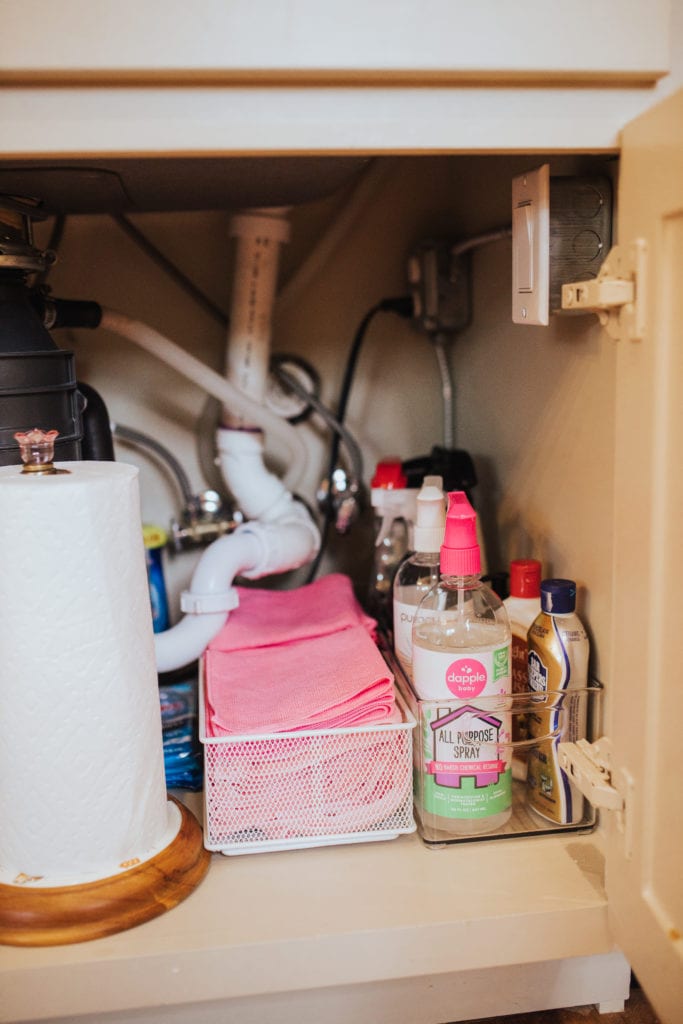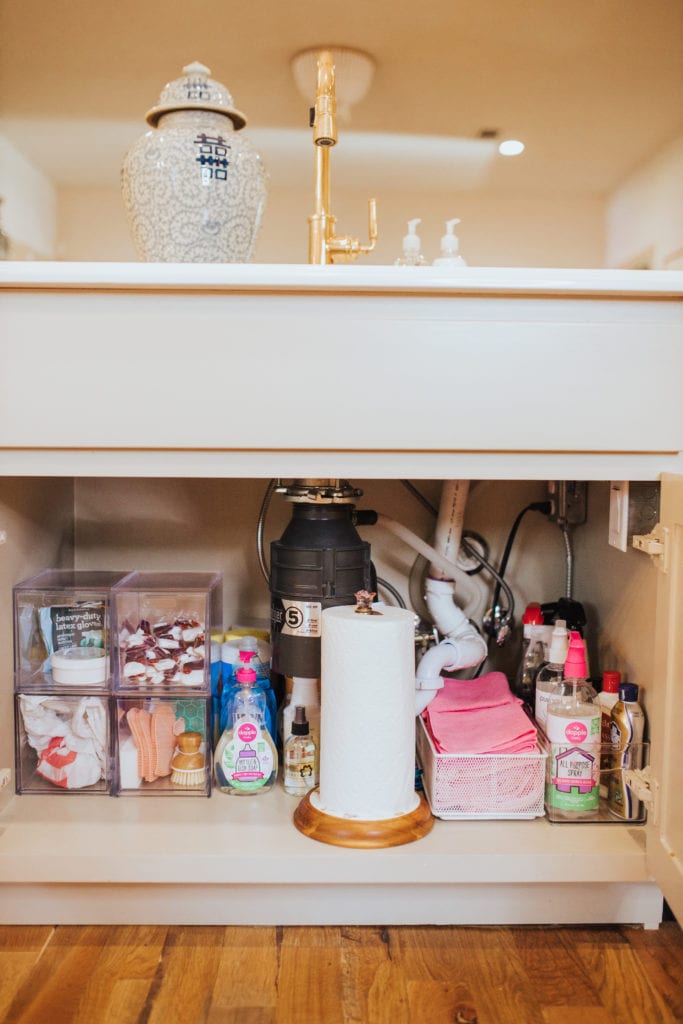 Picture this. I'm 37 weeks pregnant. I look as uncomfortable as I feel. The world is still somewhat locked down. BUT BLESS IT WE HAVE TO ORGANIZE UNDER THE SINK. WE HAVE TO. Can't bring a baby home if the dishwasher pods aren't sorted. I shuddered at the thought. 😉
Hormones and high organizational expectations aside, I was bound and determined to find a great system for under our sink because I'm standing there all day slicing grapes, washing sippy cups, and sneaking snacks that Maxi won't ask for. I sorted it a few times but finally came to a system that I love, and it has worked for us for *almost* a year. I love a good before and after organizational post- but if it doesn't last, what is the point?
So friends, today, I want to share how I organize for under our sink. Screenshot the photos. Take inspiration however you will. I may not be able to properly nest for you if you're 37 weeks pregnant, but I've got some links that can maybe help.
It's nothing too fancy, but it works so well! I am convinced those little drawers keep everything tidy. Do you have any tricks for storage under your sink?