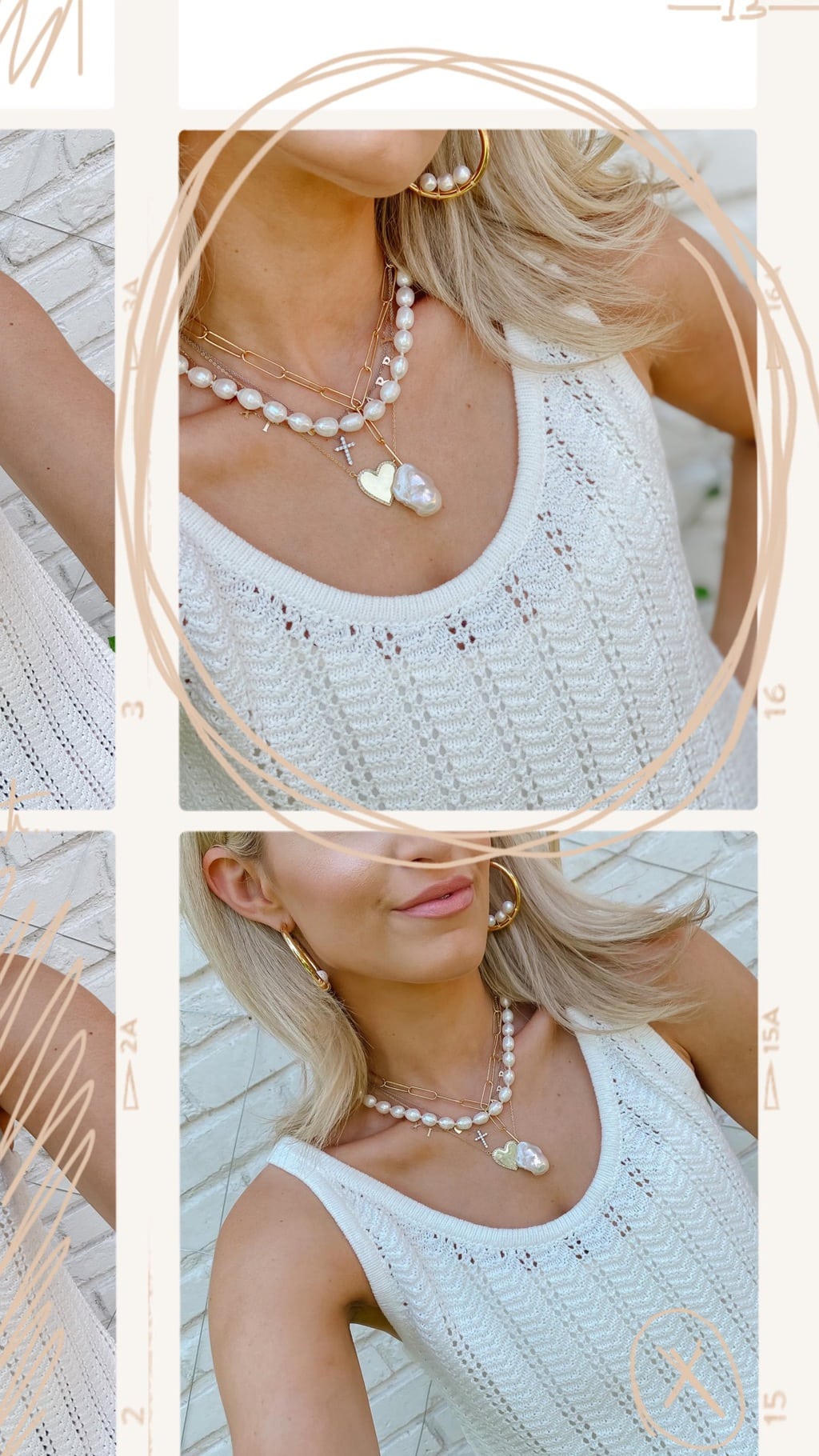 I've always called them second-skin necklaces and I've always piled them on high like icing to cake. I feel more myself with my layered pieces and think it makes everything look more styled, more "you." To start, I always have on my Lola James Squad Goals necklace with my children's names. I had a MAXI one I wore from the time I was pregnant with her until the day I delivered Harry, and now I have one with both of their names. I have the 15″ with 1″ extender. Two years ago, my husband gave me this cross necklace from Tiffany's and I place that on top of my squad goals necklace. I never take these off and swim and shower in them.
With those being my daily wear, I add in hearts, pearls, or other fun statements depending on the season or my look. I've had this heart necklace from Shopbop for years and love to add it to the mix. Recently, I've been all about the tennis necklace look, and I wear this one from Amazon. If you want a heart necklace that is less chunky, I also adore this one. I purchased this over a year ago and the quality of this brand is fantastic- the price actually shocks me. And as of late, I've worn this pearl piece.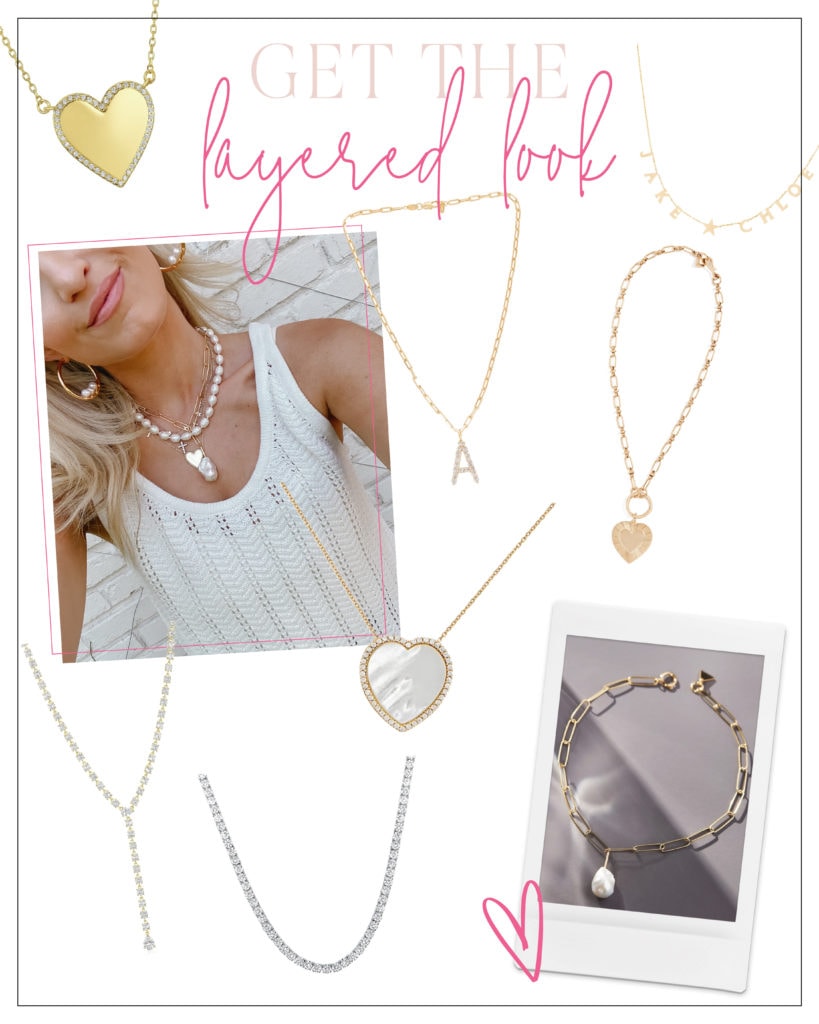 heart necklace | initial necklace | name necklace | gold heart | mother of pearl heart | y-necklace | tennis necklace | pearl necklace

You can shop my favorite options below to create your own necklace stack! Do you wear a daily layered look?