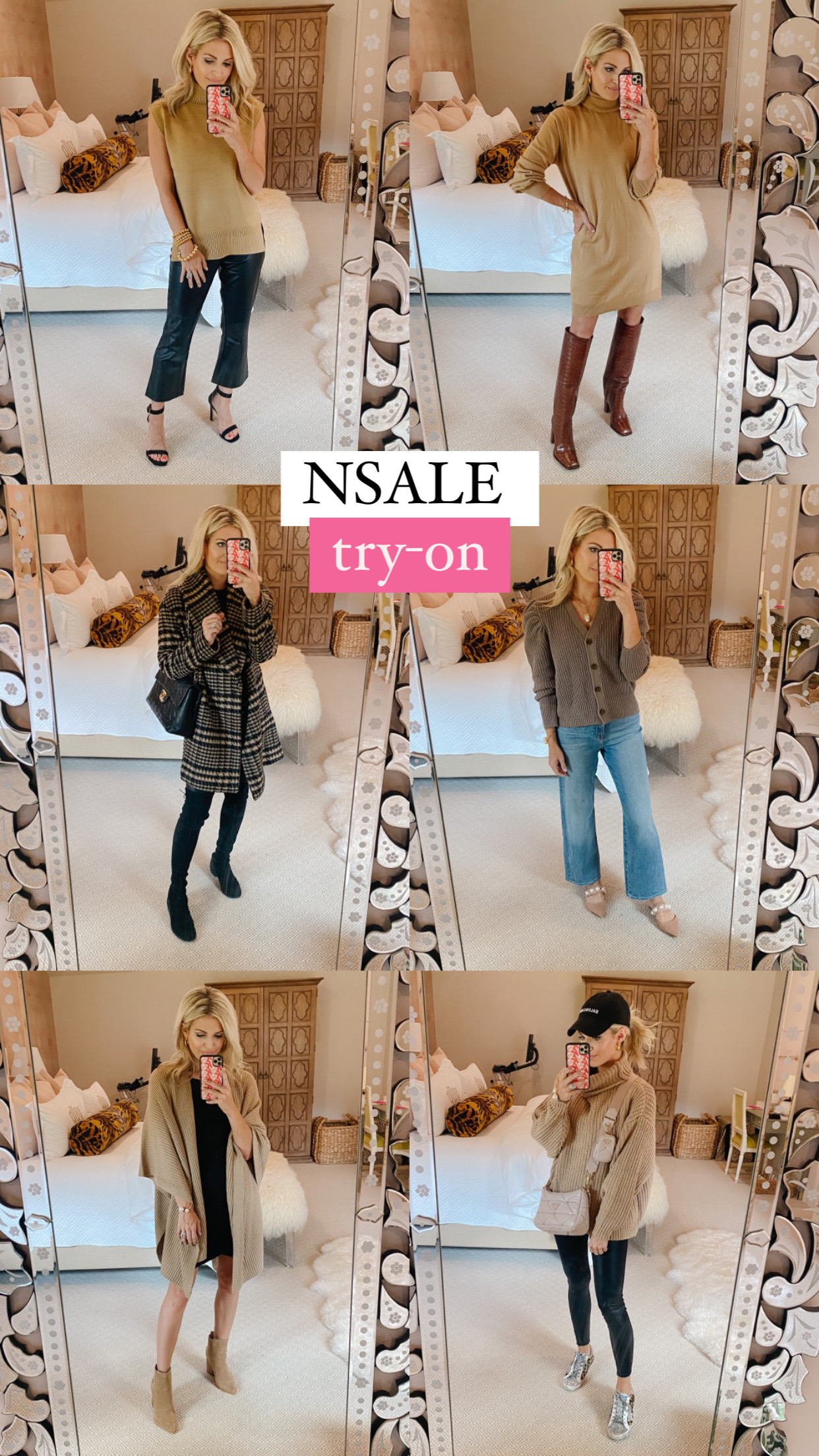 Oh, I had such high hopes. I somehow thought we'd get back in town after being gone 10-ish days, I'd unpack us all, and get back in the swing of reality and work within 12 hours. You've probably noticed Harry's birthday blog post has not gotten up yet- okay, you probably haven't noticed, nor do you care- BUT, I'm just here to humbly say we've been a mess all week. After our Costo run yesterday, and the washing machine going all week, I do think everything will be unpacked eventually. 😉 And I know for a fact those posts will get up…one day!
I shared that my Nordstrom order came in yesterday, and I wanted to house all the photos and links here for you in case you wanted to go back and reference them at a later time. I found sizing to be a little different with the pants than what was stated online, so I hope this is helpful to you.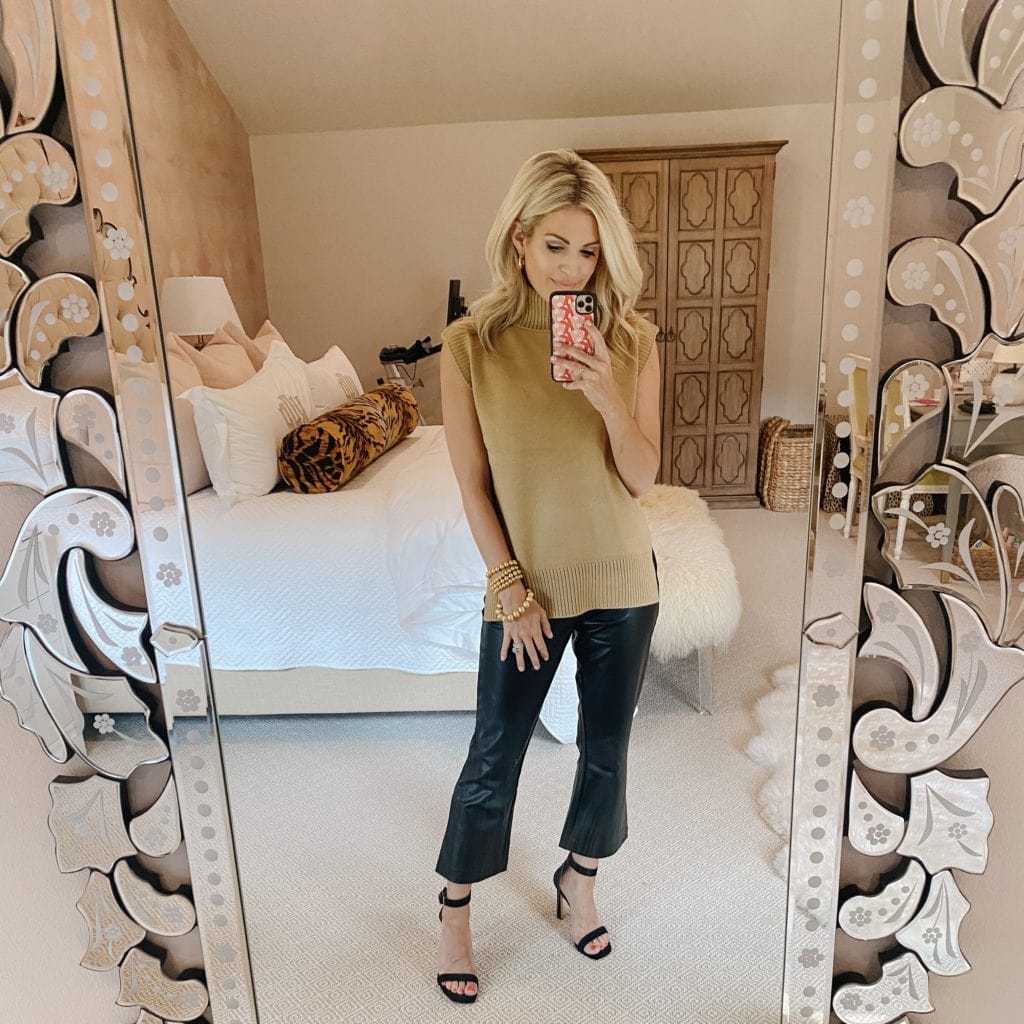 These pants were such a pleasant surprise! Anytime you mix faux leather with a great deal, you worry about what you've gotten yourself into. ha. They turned out better than I even hoped! I will wear them every single date night come fall and winter- I mean my husband won't notice. ha. Online reviews said they ran snug, so I sized up. I actually am returning the pair I ordered and have already ordered my regular size. They have stretch to them like leggings, so I say grab your true size! The sweater runs TTS and I'm tempted to grab another color because it is perfect for throwing a moto jacket on over.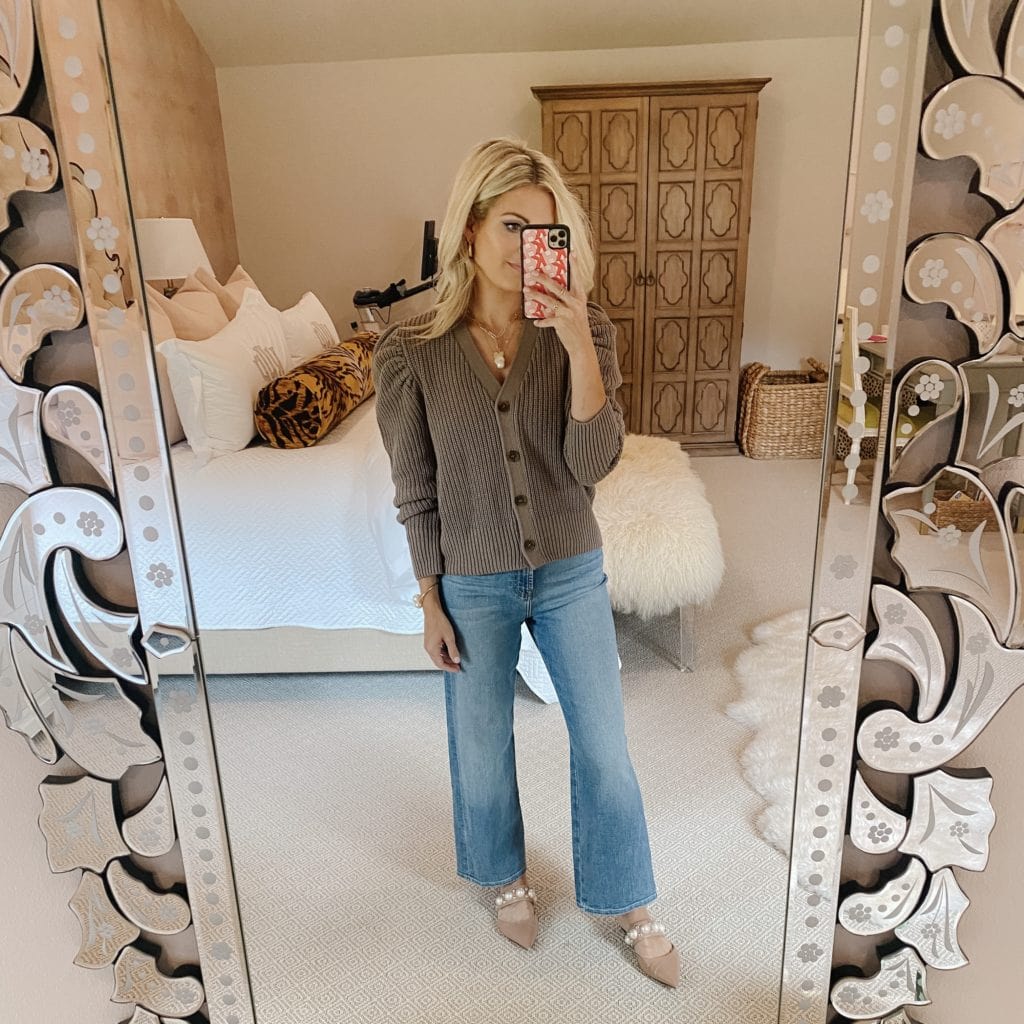 I had a sweater like this from Target last year and I wore the poor thing until it stretched out to no point of return. I knew I'd wear this sweater just as much so I grabbed it. Get your true size. The denim are a lovely crop, but I'd size down. There is plenty of stretch and I returned and have ordered a size down.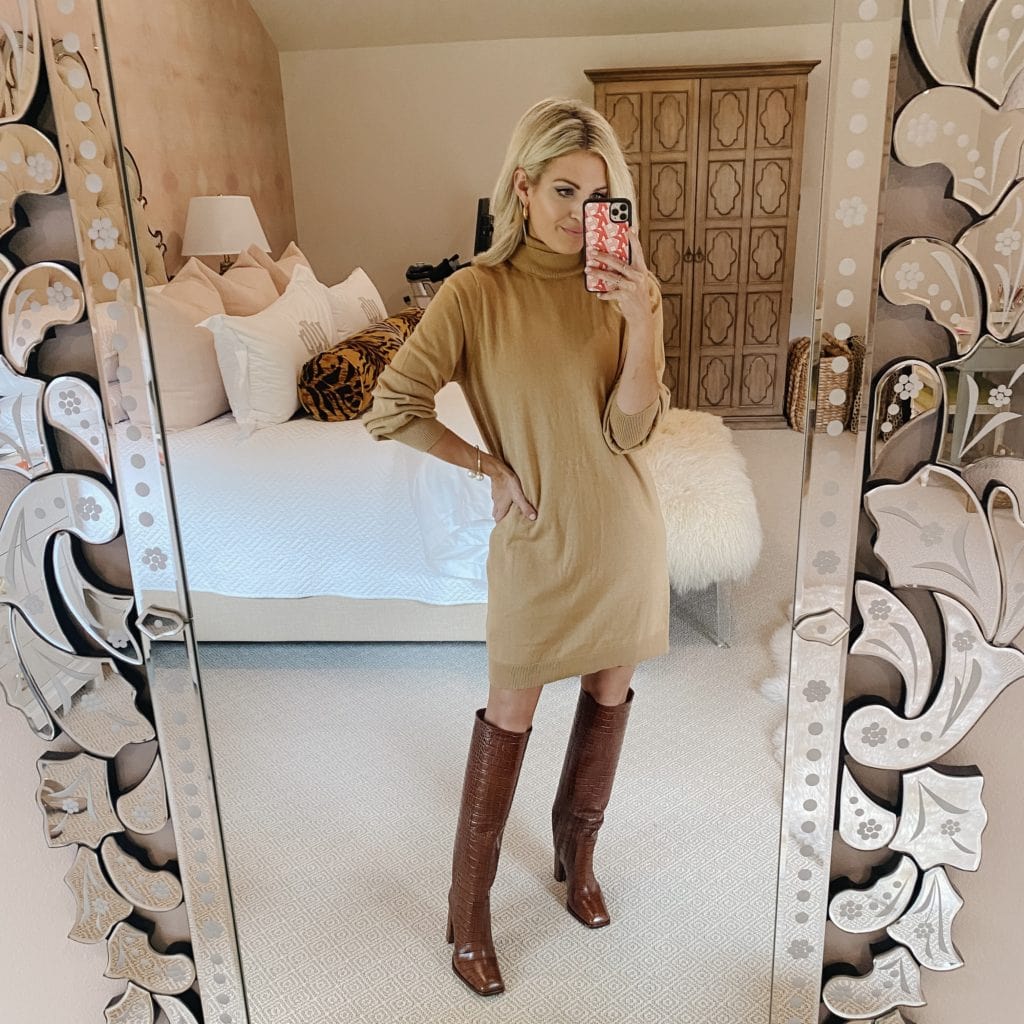 This sweater dress is the right amount of thickness. You can toss on a faux fur vest and won't feel suffocated by layers, but it isn't so thin you question the quality. It runs TTS. I sized up half a size in the boots– usually am a 7 and sometimes grab a 7.5 in boots, I took a 7.5 in these.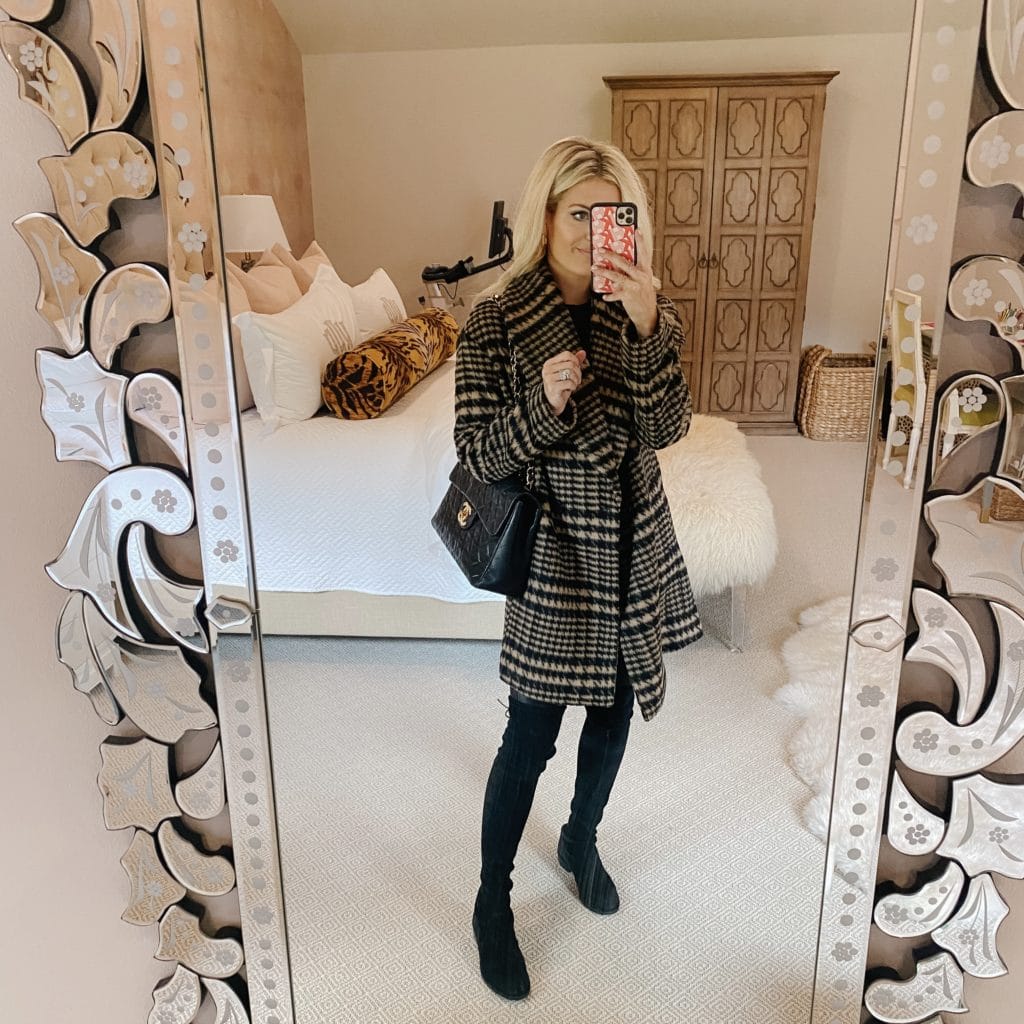 Coat runs large and of course, these leggings are on sale again. If you need ideas for styling them, check out my blog post from last year.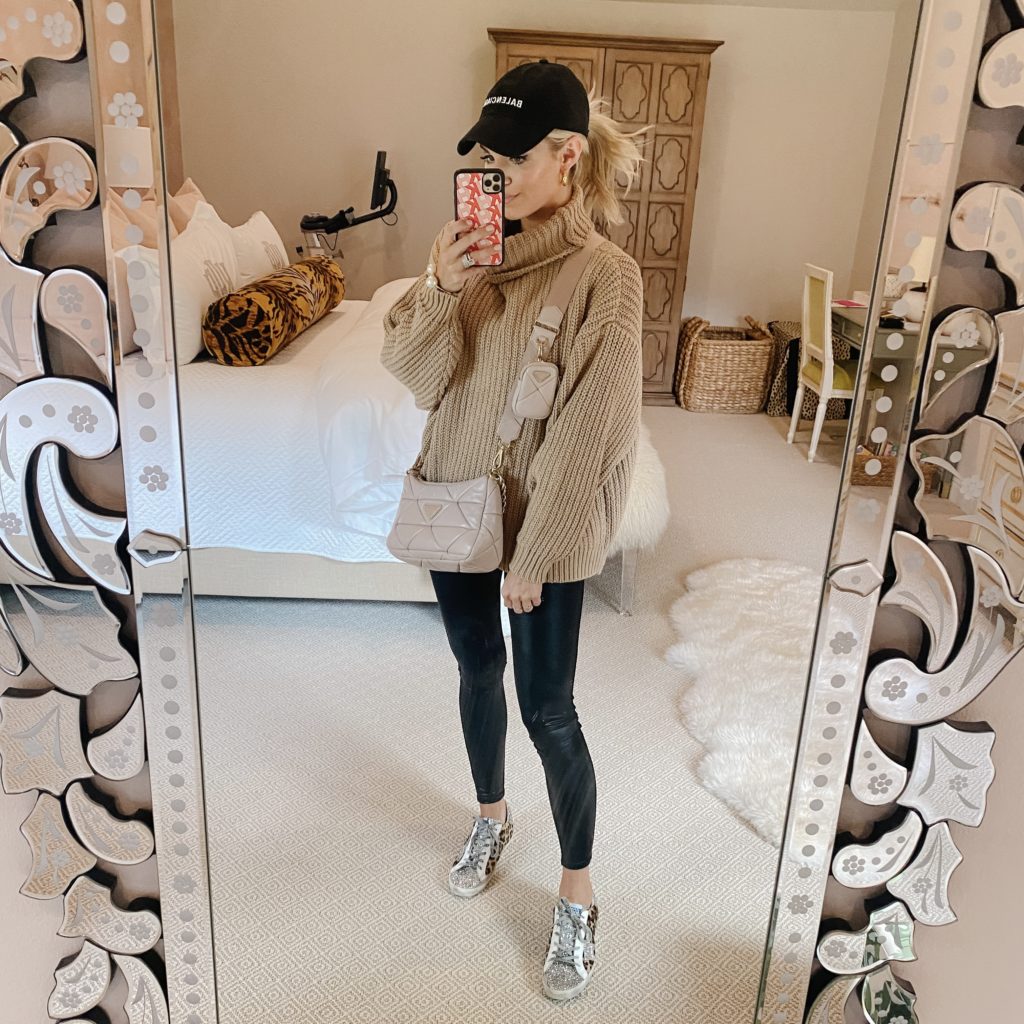 This will be my fall and winter uniform for preschool pickup! The sweater runs large, so you can size down.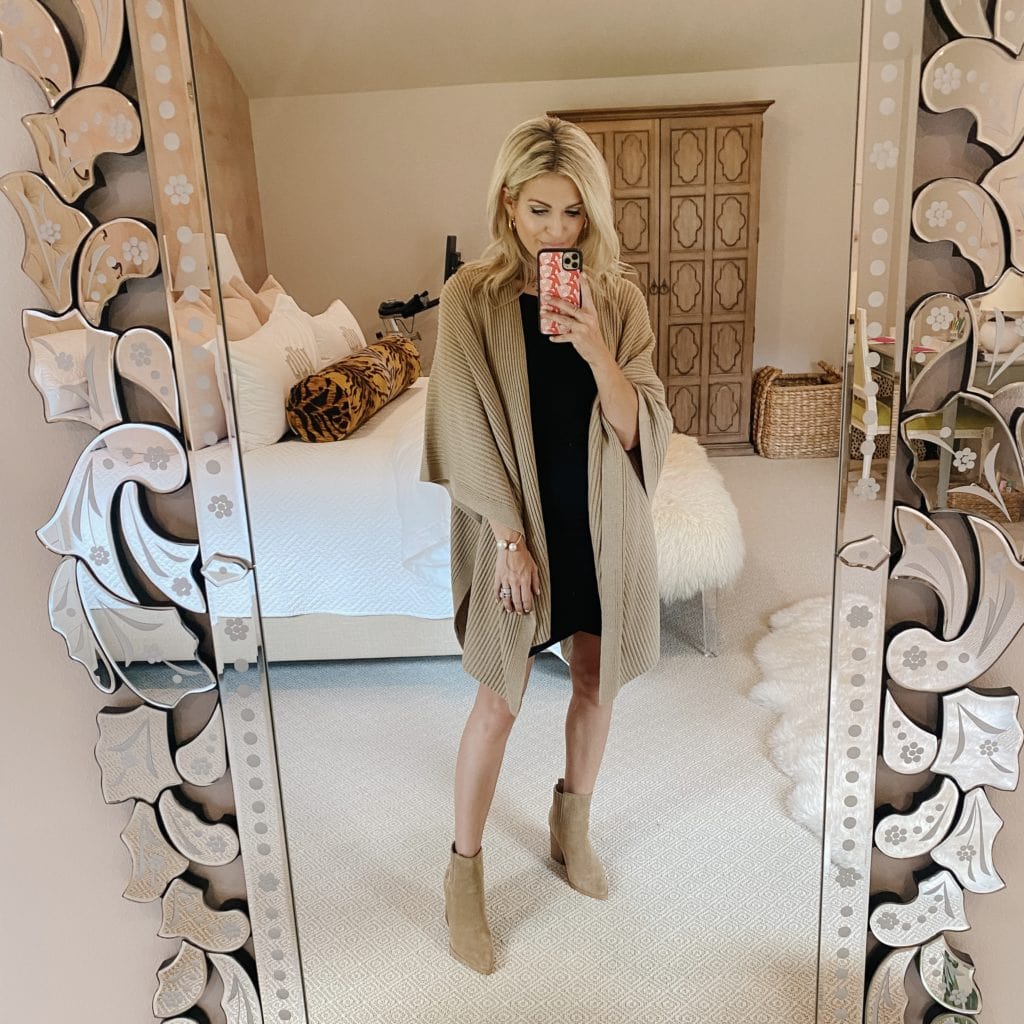 This entire look deserves an honorable mention. While they are older Nordstrom purchases, this wrap sold out during NSale last year, they brought it back, and this shade has already sold out. But you may have all these pieces to style together, so I wanted to share in case you snagged it already.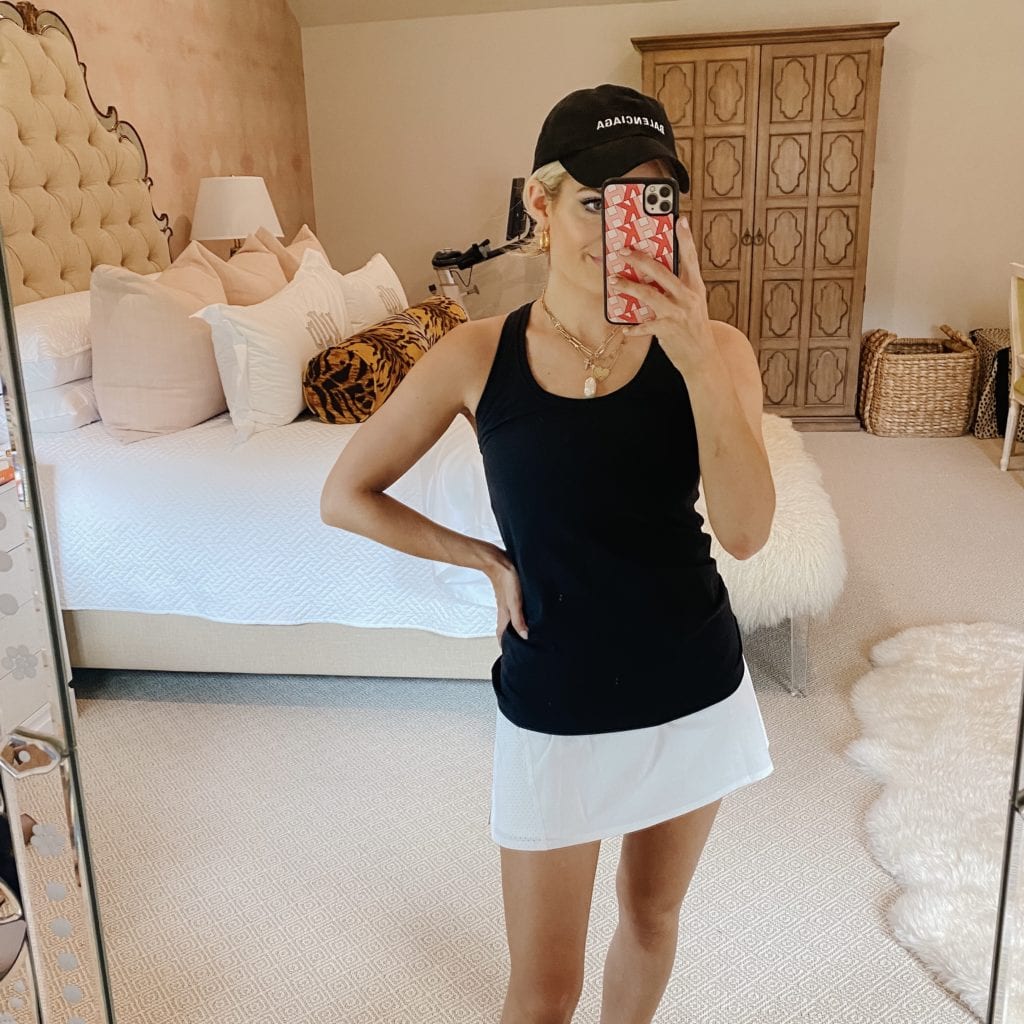 If you only purchase one thing from the entire sale, let this skort be it! It runs just like Spanx leggings, so grab your regular size.
Which one is your favorite? I'd love to see your selects, if you have blogged any feel free to leave your blog post in the comments below so everyone can browse!