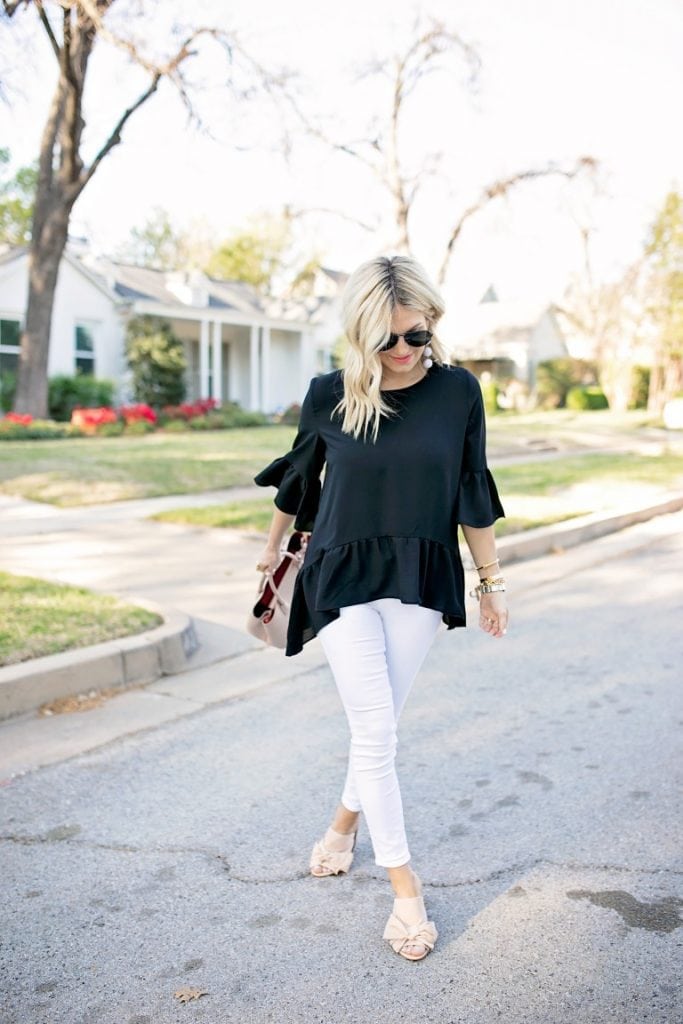 Chronicles of Frivolity is a platform to help people feel a little more put together, so that they can devote a lot more time to other areas of their life. I fully support that when your clothes, home and work look good, you can feel even better. I hope my tales of frivolous shopping inspire you to grab a sequin top or throw on some Brigitte Bardot eyeliner so you can always feel like a total smoke show!
---
About Me.
I'm Katey, the author of Chronicles of Frivolity. Chronicles of Frivolity was founded in 2013 while my best friend, Kristin, and I were working in PR. We worked on different fashion, beauty and lifestyle accounts assisting in campaigns with bloggers. We spent our days writing about different products in the beauty and fashion industry, and we wanted to change our platform from press releases to a blog, so that we could directly help any girl who wasn't sure about what shoes to wear! 😉 A few years later, she stayed in PR and COF became my full-time job.
I live in Fort Worth, Texas with my husband, Paul, our little girl, Maxi, and our dog, Peaches.
I hope Chronicles of Frivolity feels like your best friend, through a blog. I am so grateful you found yourself on my site and appreciate your support more than you will ever know!