Chronicles of Frivolity is a platform dedicated to helping you feel a little more put together. with a sassy, feminine approach to style, we believe that what's frivolous can also make your everyday fun!
About
Welcome to Chronicles of Frivolity. COF was founded in 2013, as a way for Katey and her best friend to divulge their tales of frivolous spending on fashion. What started as a cheeky hobby ultimately became a way for Katey to combine her background in PR and personalize products to a reader. Katey's best friend chose to continue her field in PR and encouraged Katey to keep blogging so COF would stay live. Almost five years later, Katey has turned COF into a community where a blog feels like your best friend. Katey's approach to style is that when your clothes, home and work look good, you feel even better. The COF girl is never afraid to embrace her true style, whether that is mixing prints or keeping it neutral. Chronicles of Frivolity focuses on personal style through home decor, beauty and fashion.
About Katey:
Katey is a 20-something girl living in Texas with her husband, Paul, daughter, Maxi, and their dog, Peaches. With a tongue-in-cheek blog name, she loves to share the things she is truly passionate about. Katey loves finding products for people, so they can devote more time in life to what matters: the people they love. Katey is a Southern girl with a love for Jesus, thank you notes and great queso.
Work with CoF
Chronicles of Frivolity has had the opportunity to work with brands including Neiman Marcus, Kate Spade, Laura Mercier, MacKenzie-Childs, Lulu & Georgia and Sephora. COF has been featured in Refinery 29, Glitter Guide, DFW Child and Southern Living magazine. COF was named top reader's choice by Fort Worth magazine in 2016.
Selected Press & Features: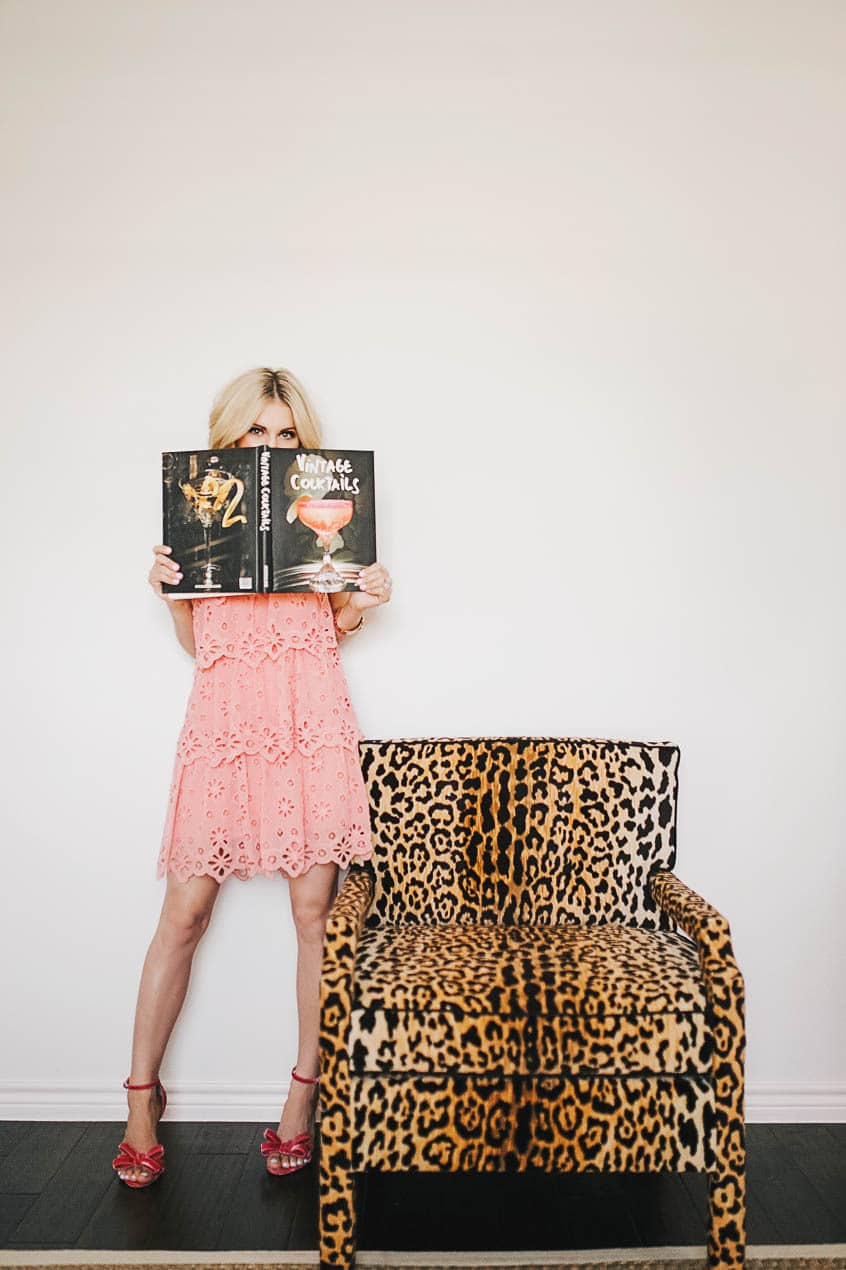 F.A.Q.s
Q: How Did you start your blog?
A: I started my blog when I was in college with one of my best friends, Kristin. At the time we were working for public relations agencies assisting on fashion and beauty accounts. A large part of our job was working with bloggers and implementing campaigns for brands. We decided to combine our passions for writing and fashion by starting Chronicles of Frivolity. We thought it was a cheeky take on our tales of frivolous spending and a way to further study our industry.
Q: What advice would you give someone starting a blog?
A: Here is a post I did on blogging tips. While blogging is still a new industry, there are a lot of wonderful resources available now. I would start by checking out a weekend conference. Blogguetes offers one and Create and Cultivate is another option. I also recommend picking a goal in blogging, that isn't an end goal. It's so easy to think, "I want this to be my job." but going into a blog with that mindset can cause a lot of stress, taking away the joy of creating. Focus on what makes you unique, whether that's your writing style, your fashion choices or your photography. The more specific your niche, the easier it is to grow!
Q: What makeup do you use?
A: I'm a self-proclaimed beauty junkie and never turn down a trip to Sephora. Here's my current makeup routine.
Q: How do you tease your hair?
A: Here's my tutorial on teasing my hair and don't forget to check out this post on all my hair products. If you want to try my everyday curls, look here.
Q: What camera do you use?
A: I use a Nikon D700 with an f1.8 50mm lens. My photographers use Canon. However, while traveling I love this camera! It's so simple to use and fits in a crossbody purse with ease.
Q: How do you edit your photos?
A: I edit my photos using a custom preset I made in Lightroom. You can buy lots of presets online, my friend Marina sells some and my photographer does as well!
Q: What are your favorite spots in Fort Worth and Dallas?
A: If you're coming to visit, welcome to Texas! I hope you love your time here. I rounded up my favorite spots in this post.
Q: Are you hiring an assistant?
A: At this time, the COF team is full and not hiring.
Q: How tall are you?
A: I'm 5'3" and for size reference I'm normally a size 2 or size 24.
Q: How do you make mood boards or those styled room boards?
A: I use Adobe Elements, which is pretty simple to use once you get the hang of it! 🙂
Q: What skincare products did you use while pregnant?
A: Check out my pregnancy guide here as well as this skincare Q&A- the first question will talk about pregnancy skincare. I also share my first-trimester beauty favorites here.
Q: Where is your "Maxi" necklace from?
A: My Maxi necklace is from Lola James Jewelry! I have been a fan of her work for years and anything she does makes the perfect gift!
Q: What did you register for?
A: This post shares my must-haves as a new mom! If you are shopping for a mommy-to-be, be sure to check out this post on my favorite gifts.