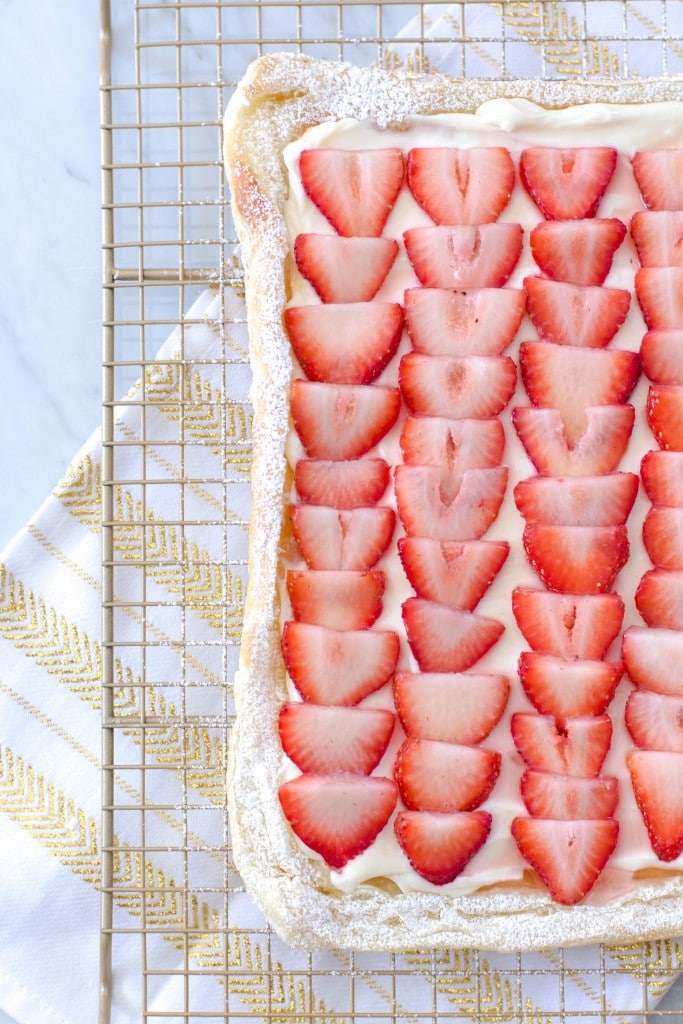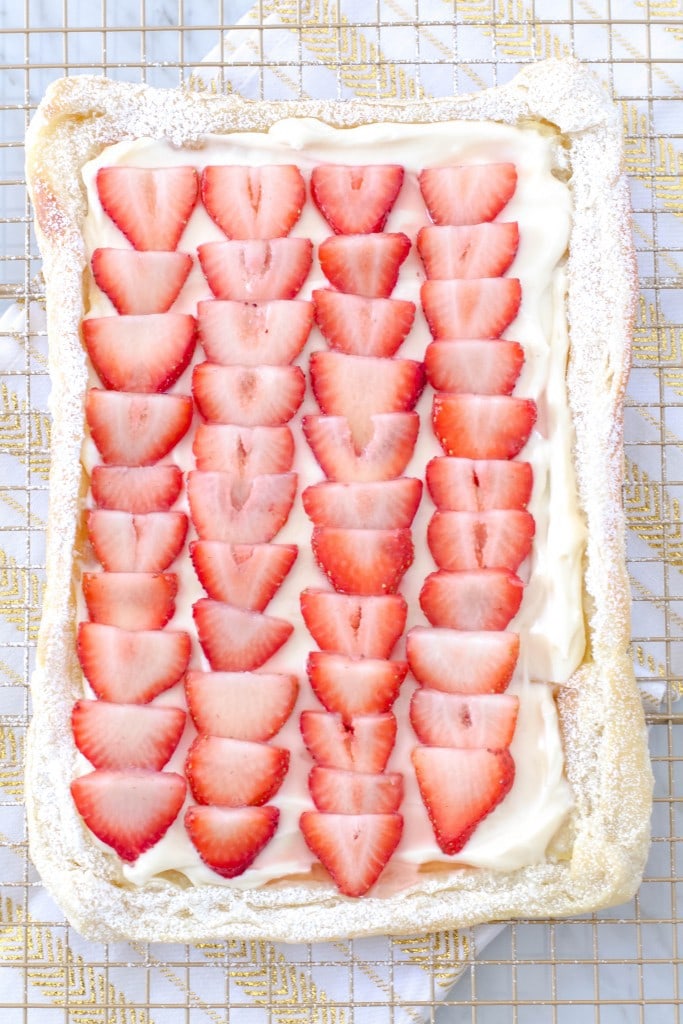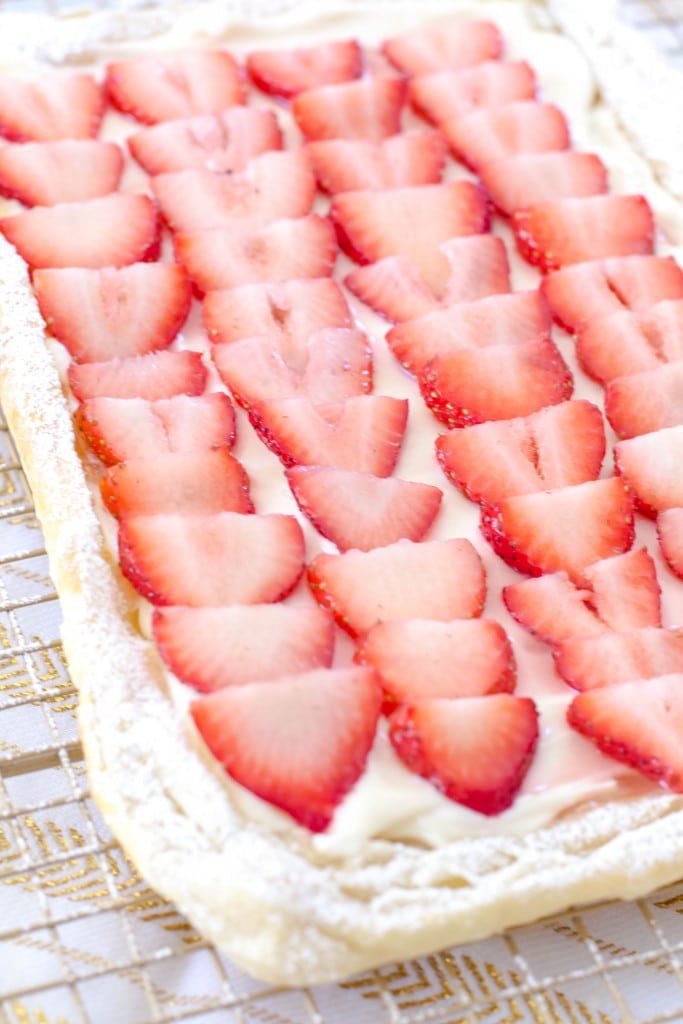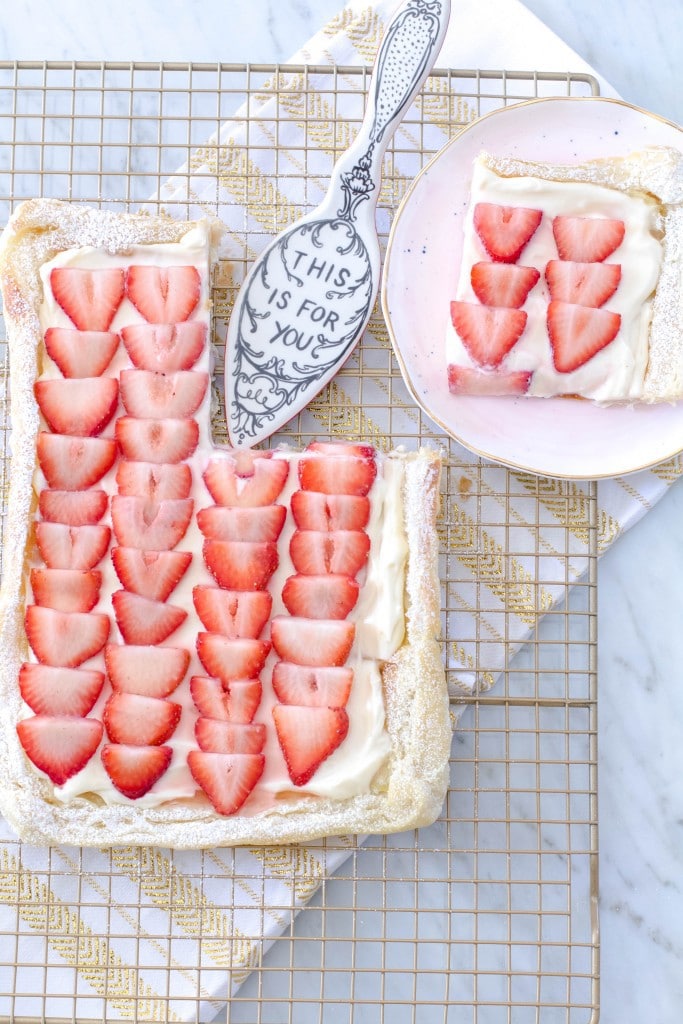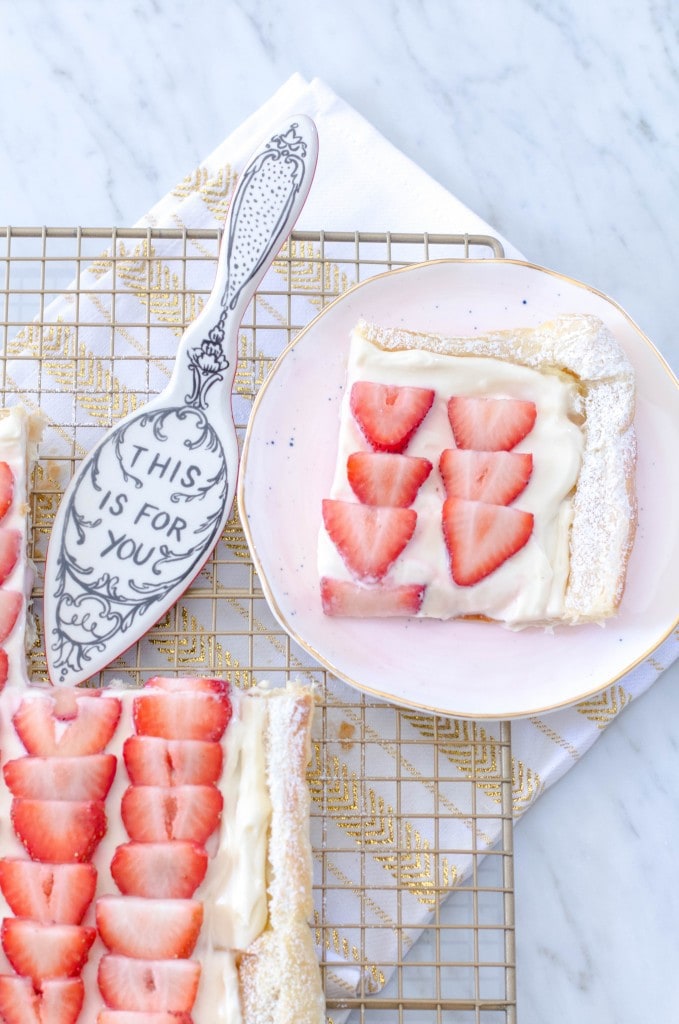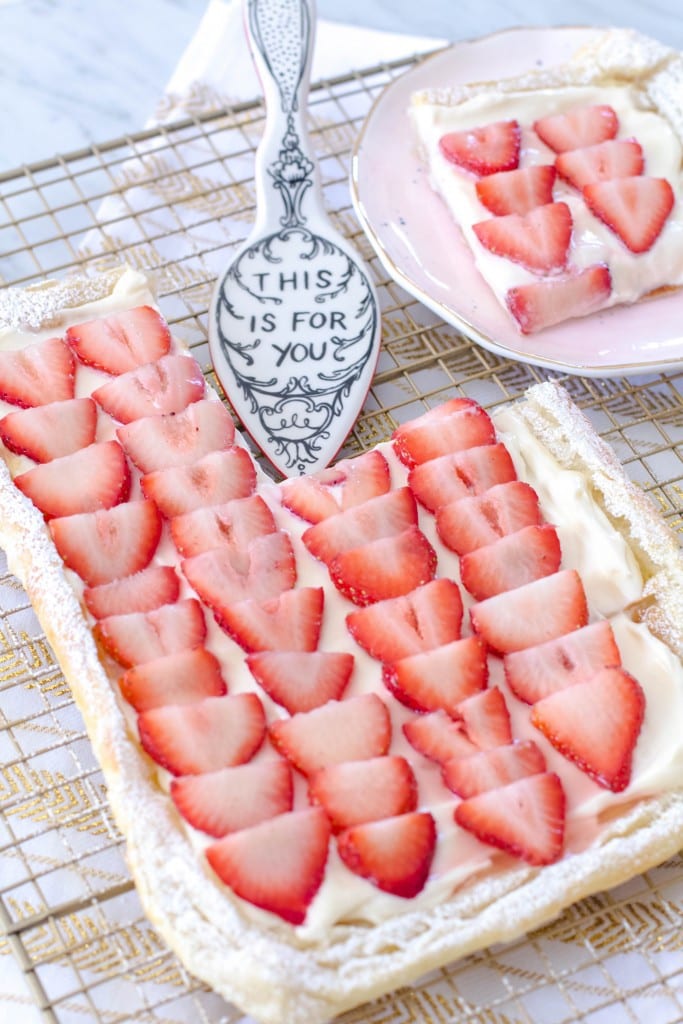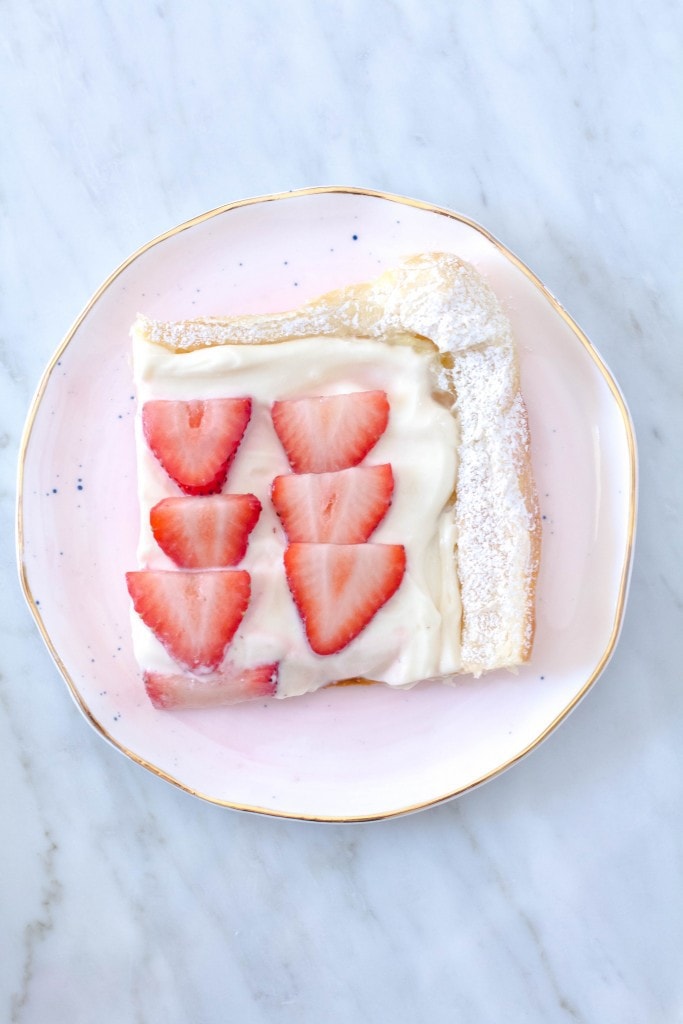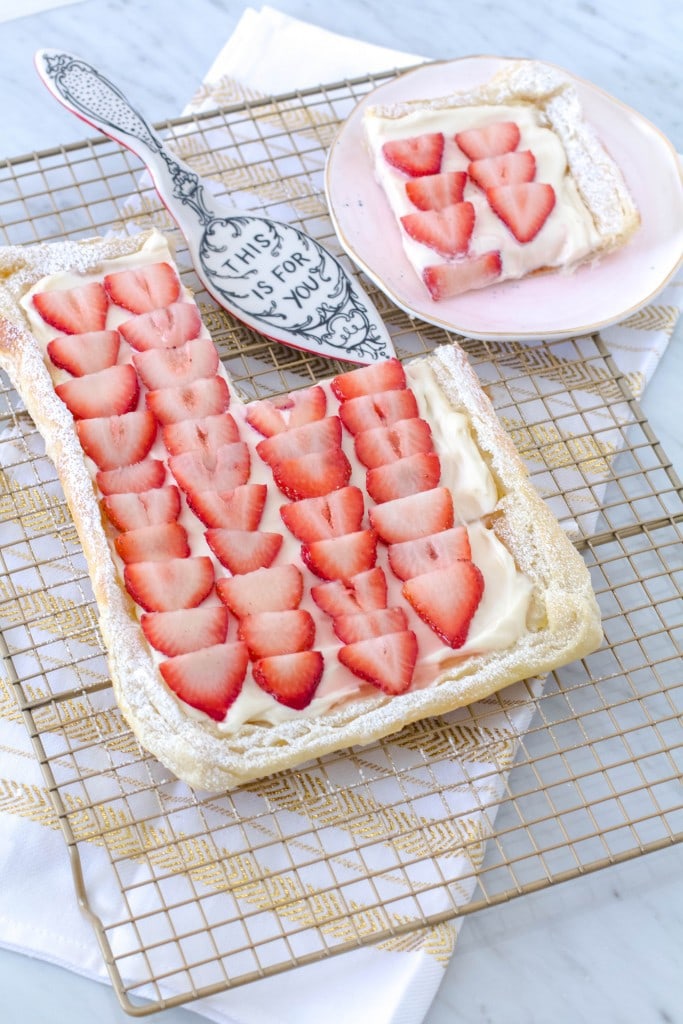 Server: Anthropologie
Photography by: Kara Stout
---
I might have shared a healthy muffin recipe for Thanksgiving, but I like to veer on the side of sweet for Christmas morning! Growing up my mom always made monkey bread and my Nana would make a Swedish Tart [it reminds me a bit of the recipe above!] while we opened our stockings. Something above savoring something sweet and drinking coffee makes the morning seem less rushed as you stay in your pajamas until noon.
This breakfast tart is great if you love puff pastry, lemon and strawberries! It's also pretty quick to make. However, I recommend that you make this right before you eat it otherwise the strawberries will bleed into the frosting and it won't be as pretty OR as easy to eat! 😉 If you want to prep the night before I'd just go ahead and slice the strawberries.
To make this tart you need:
1 Sheet Puff Pastry, thawed
8 oz. Cream Cheese
1/3 Cup of Sugar
4 tbs. Heavy Cream
1/3 Cup of Lemon Curd [Lemon Juice and Lemon Zest also works if you prefer that!]
1 Container of Strawberries
Powdered Sugar
Instructions:
1. Preheat oven to 425. Line baking sheet with parchment paper and unfold puff pastry. When unfolding lightly dust with flour and roll into a rectangle. Transfer to baking sheet.
2. Brush edges of pastry with water and fold over sides of rectangle to make the lip on the edge of the tart. Then use a fork to poke holes in the center of your tart. Brush with egg wash and sprinkle with desired amount of sugar. Bake until golden brown. I found that 12 minutes was perfect in my oven! If it puffs up while baking don't worry, just take a spoon and press back down on center.
3. Combine cream cheese and sugar with mix with mixer. Add heavy cream and mix for 1 minute. Fold in lemon juice and zest or lemon curd. I used lemon curd for this tart.
4. Spread as much filling as you want onto the center of the tart. Arrange strawberries. Dust outside of tart with powdered sugar.
Enjoy!
I originally found this recipe via Flavorite, but adapted it to fit my taste buds while removing a few extra things. 🙂