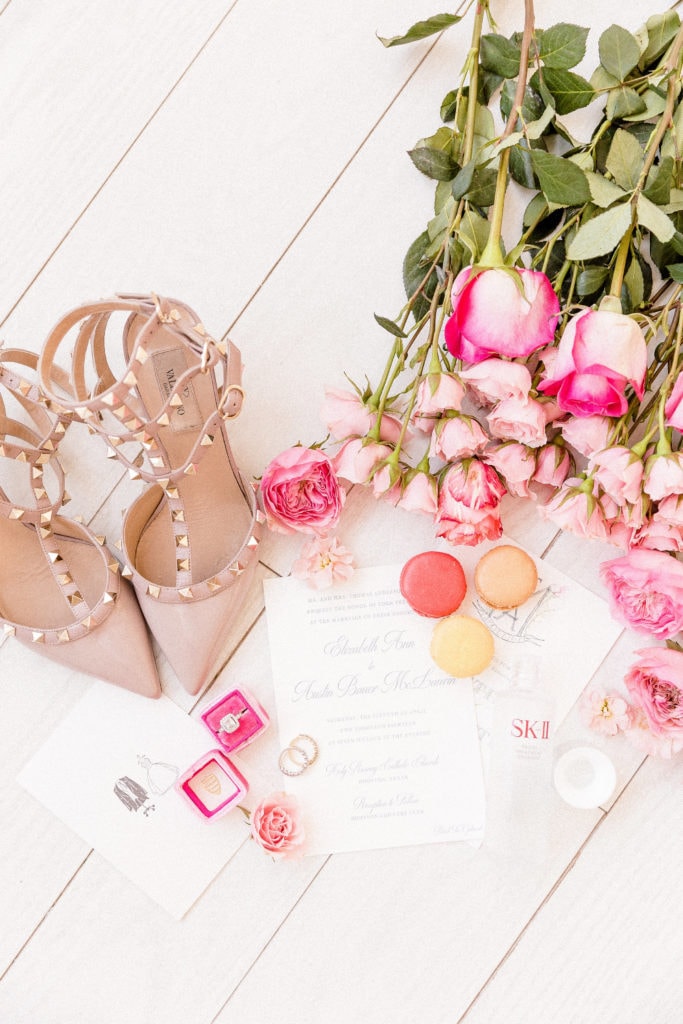 If you've followed me for a while, you may have seen a continual familiar face on my social media over the years, Austin. Our parents have been best friends for 30+ years, they got pregnant with us together, and our families have always been inseparable. Our families are so close that I genuinely grew up believing I was part of the McLaurin family. It wasn't until I was about 8 or 9 that he had to say, "Katey, that's not your Aunt Sharon…"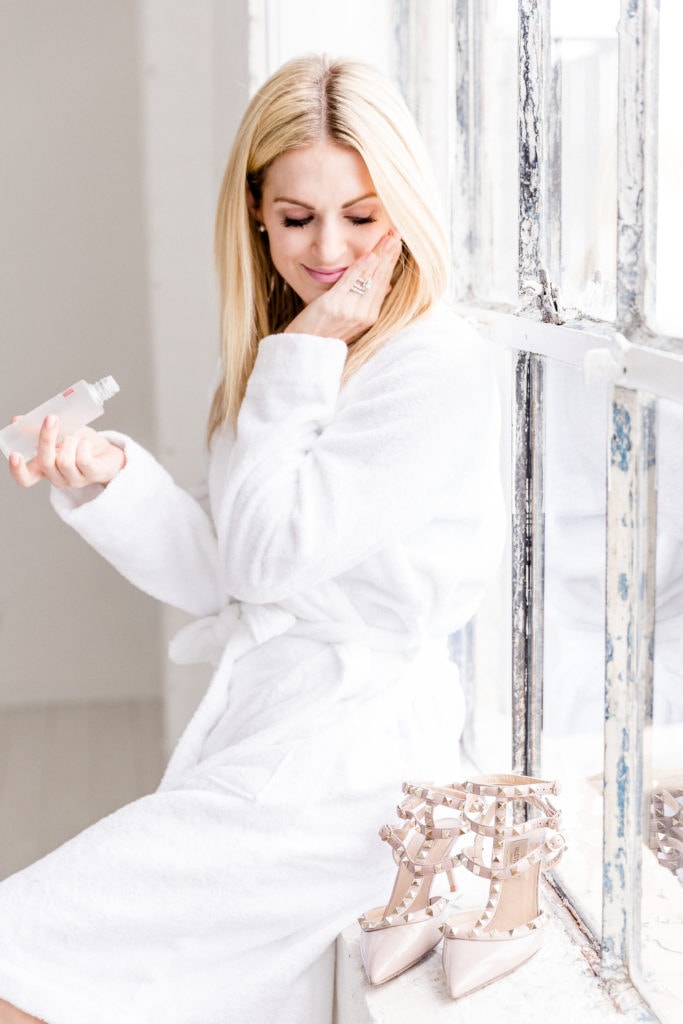 Austin and I have always had such a brother, sister bond that I avoided introducing him to Paul for as long as I could. Austin would meet my boyfriends in college and then tell me I had to break up with them when he didn't like them. I didn't even invite Paul to my mom's 50th birthday party while we were dating out of fear Austin wouldn't approve, and we'd have to split. We laugh about that now because once they met, Paul and Austin quickly became best friends and Austin is Maxi's Godfather.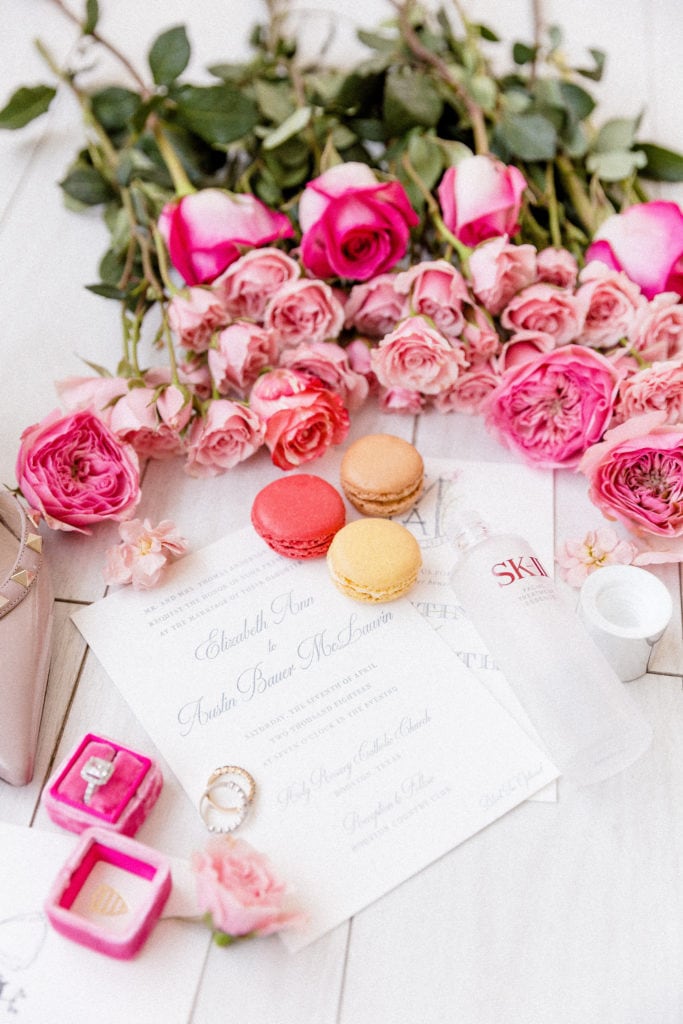 A few years ago, the best girl, Elizabeth, came in the picture. Austin knew she was the one, flew her to Paris, proposed and the rest is history. I got to play a very small role helping with the proposal, too! I told her that I had a blog collaboration in Paris and needed her to shoot it for me. She agreed to do the shoot for me, so while she's shooting for what she thinks is a post on Chronicles of Frivolity, Austin popped the question.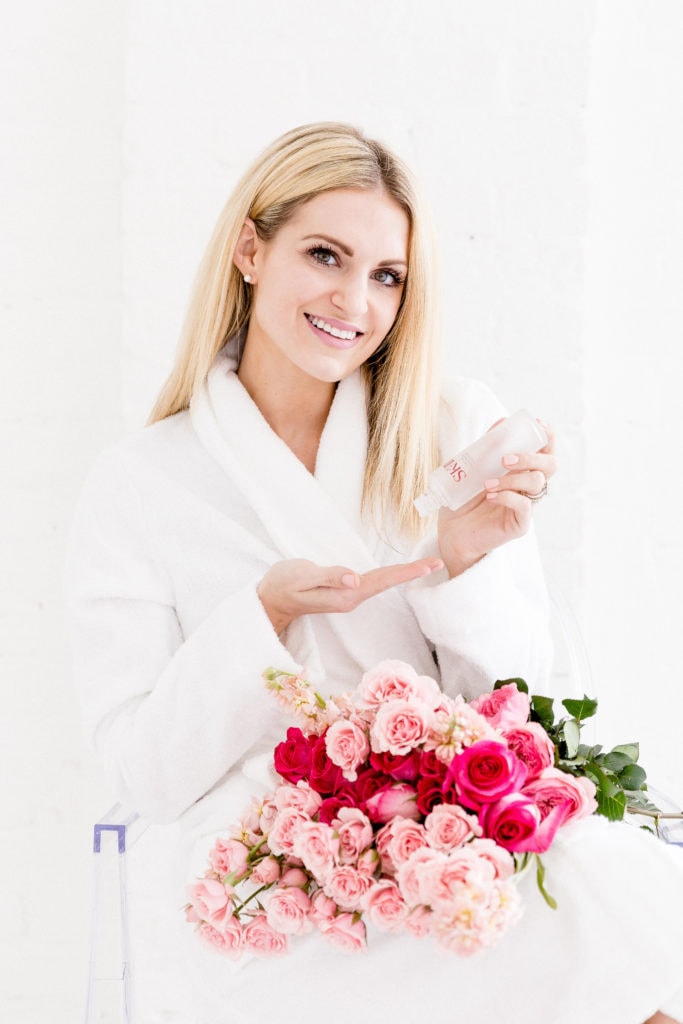 They flew back from Paris, immediately came to our house and asked if Maxi would be the flower girl and if Paul would be a groomsman. We've spent the past few months preparing for such a special occasion, and as we've thrown wedding showers and helped them decorate their married home, I started to think about how I'd personally prepare.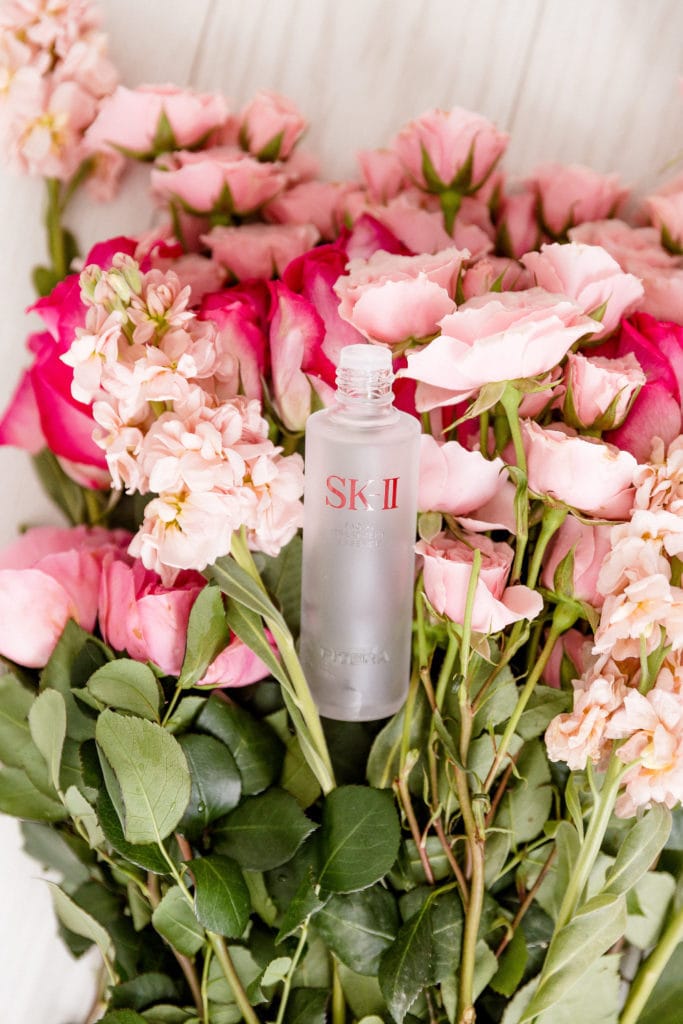 I'm a skincare fanatic, and although this may seem sinful to say on a style blog- I think I spend way more on skincare than I do clothing. Your skin is your largest organ and will be around much longer than a sweater on the clearance rack ever well. I want to nurture it! I knew if I prepped my skin, I'd feel confident no matter what I wore.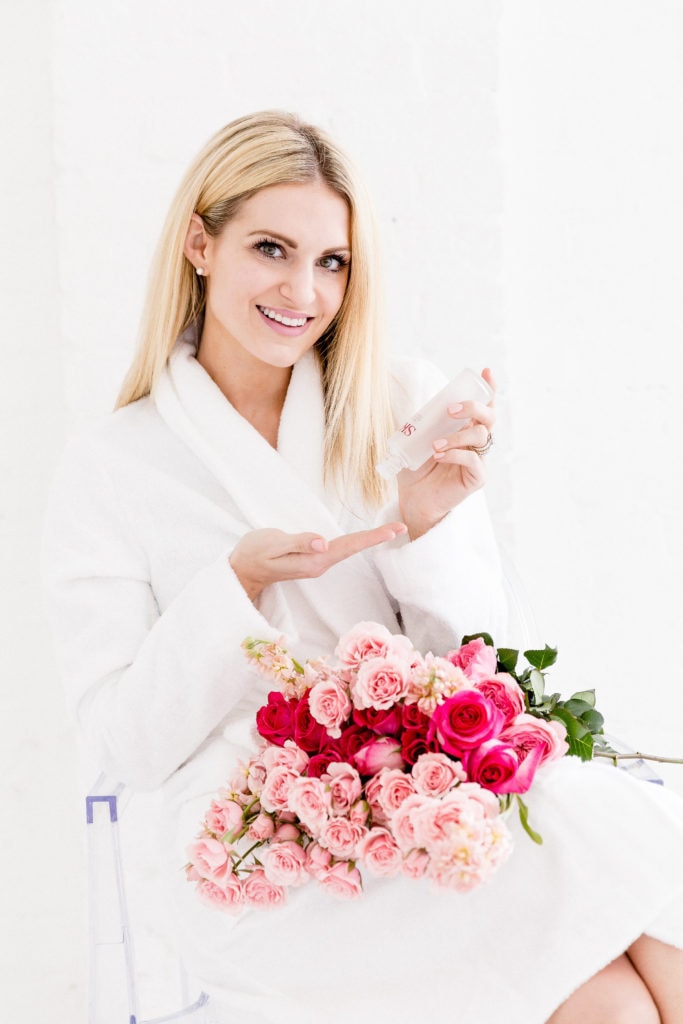 I had some dark spots after frequent blemishes I got while breastfeeding Maxi and just a general uneven skin tone on the right side of my face. I'm not sure how I got it, because that isn't my driver's side- but regardless, it was there. I made an appointment for a consultation to see if I needed a treatment or facial.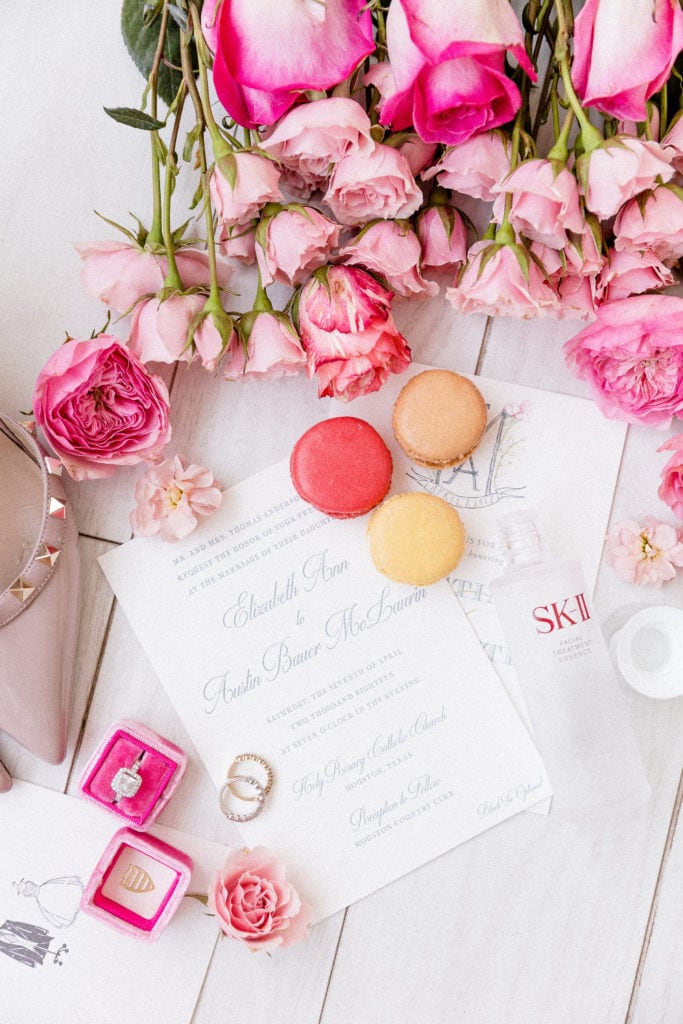 I asked my sister to babysit, went to my appointment and an hour later I sat in sticker shock. They wrote me up this entire plan filled with facials and microdermabrasion and laser treatments. It was going to take three months, and the price was astounding. I'm all for investing in your skin, but being in my mid-twenties that time commitment and price point just didn't seem feasible or wise.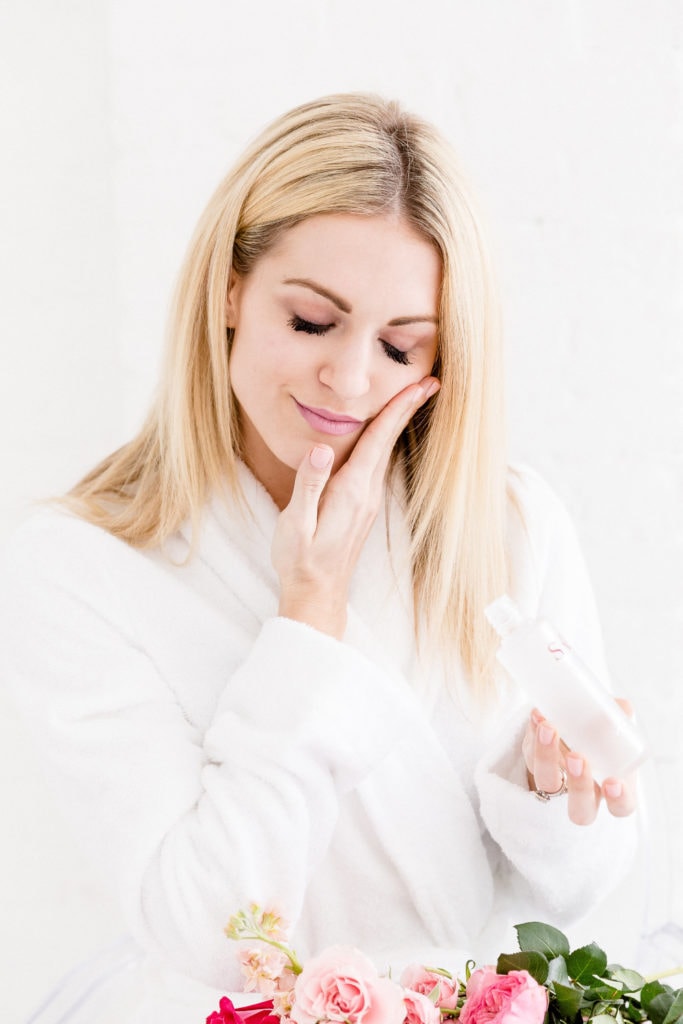 I decided I'd instead try a luxury beauty product and went through my e-mails to read up on some press releases I'd received. With my job, my inbox is filled with pitches and articles sharing info on product education. After I familiarized myself with a few options, I went to Insta Stories and shared the concerns I had. One reader works in this industry, so she was incredibly kind and had me sent her close-up photos of the spots, dryness, and texture I was concerned about. She said before I could even decide if I needed a treatment from a spa, I needed to level out the playing field. To do this, she recommended SK-II and their Facial Treatment Essence (aka "Miracle Water").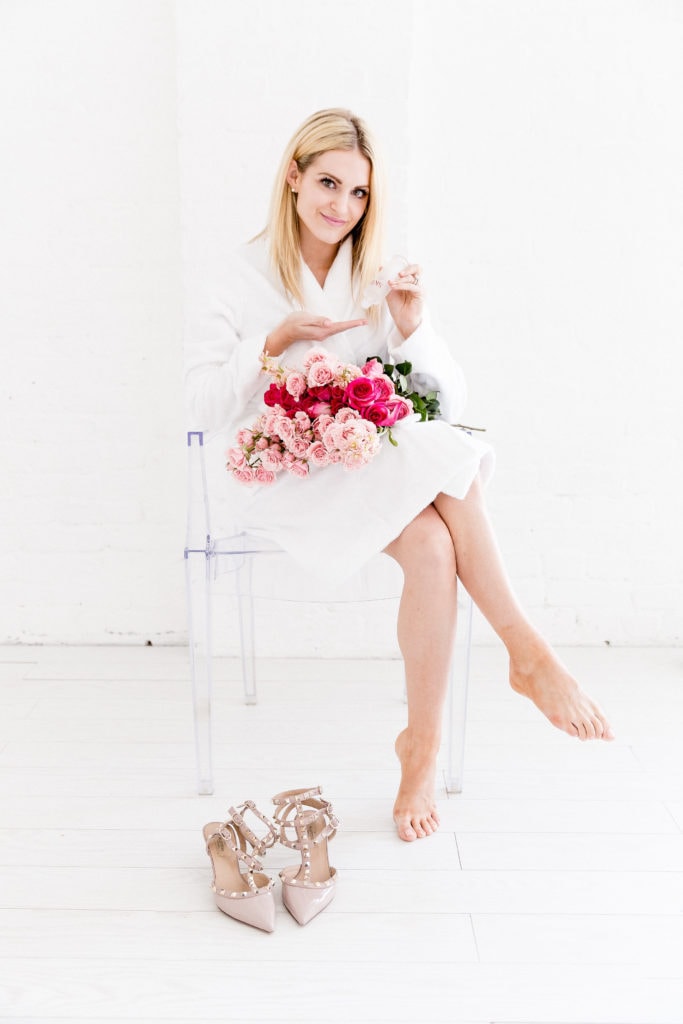 I decided to jump in on SK-II's "One Bottle Away From" Journey and commit to using their essence every morning and night, working my way up to this wedding, and documenting the results. I was told I could be one bottle away from glowing skin at this wedding and figured I didn't have much to lose as this was a skincare option that didn't require a babysitter and the spa.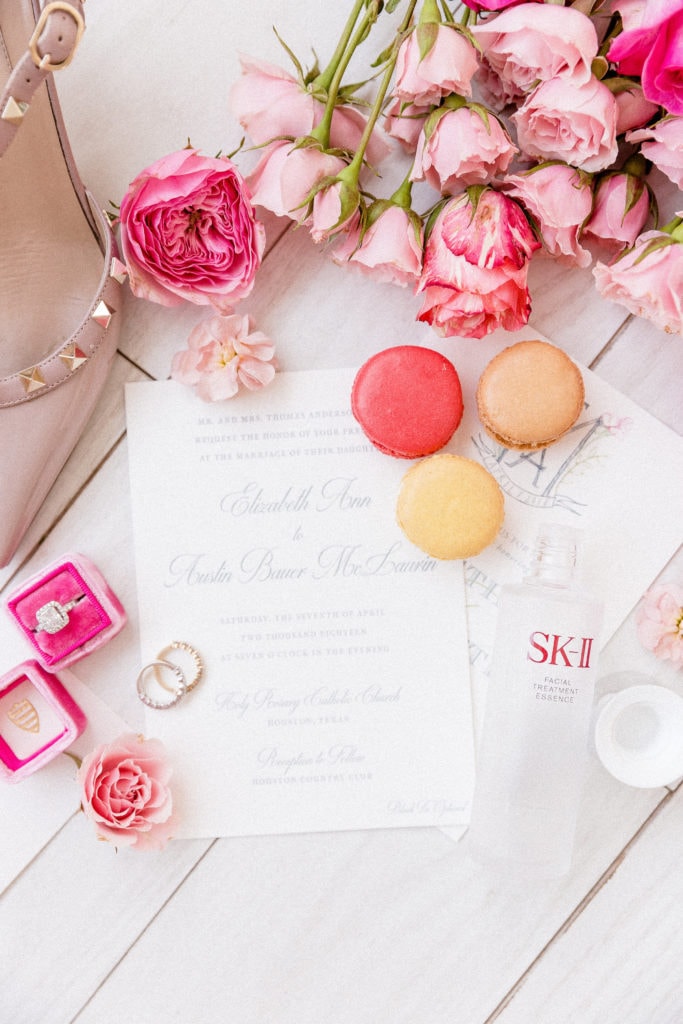 What Is Beauty Essence?
SK-II isn't new, it's been around for 35 years +, and their Facial Treatment Essence has become an iconic product in women's skincare routines. It's made of 90% Pitera which is a bio-ingredient containing more than 50 micronutrients. This miracle ingredient is known to even skin tone, minimize the appearance of pores and fine lines, as well as enhance radiance and soften skin.
Why Facial Treatment Essence?
One of my girlfriends works on product education for a major beauty retailer. She just went on a press trip to learn about Japanese Beauty treatments, and she came back telling me all about their methods and why they are so popular at every major beauty retailer (j-beauty is apparently the new k-beauty!). Think of it as art, subtle layers of quality paint will create a beautiful portrait. A fine layer of facial essence is nutrients for your skin in a pure, easily absorbable form AND will provide a better base for the rest of your products. This isn't just an "anti-wrinkle" product or "dark spot treatment," the essence is powerful enough [thanks to Pitera] to give you the smooth glowing skin you want while amplifying your current skincare routine. I didn't want a product that competed with my skincare routine and caused my skin to peel off and flake. The purpose of this product is maximum hydration, which leads to maximum results.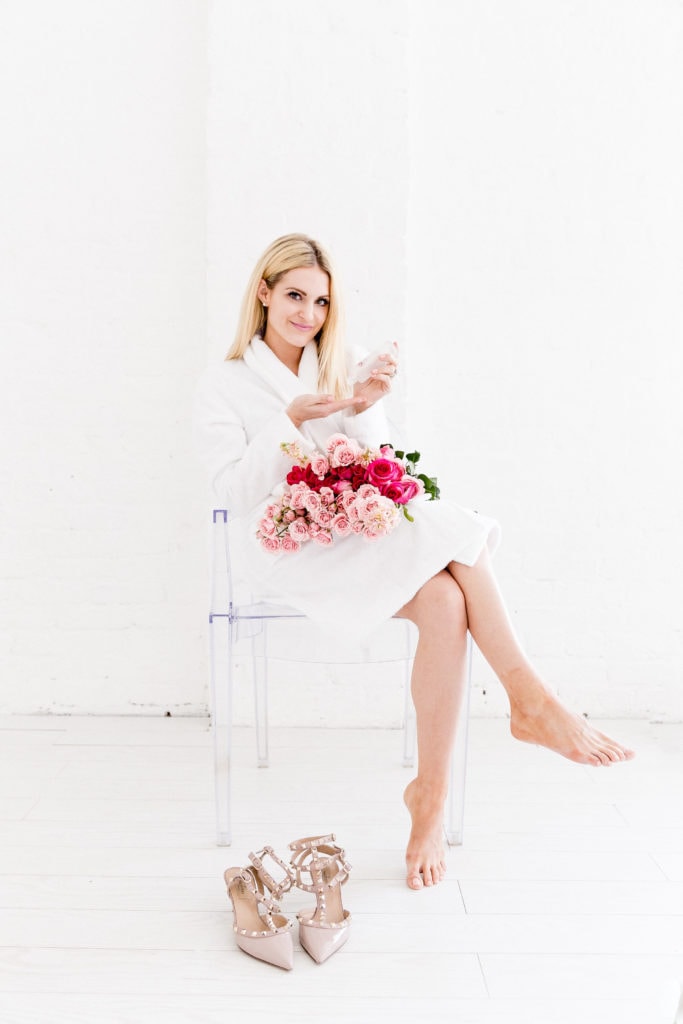 How To Use
Japanese skincare is all about the layers, so this is going to be a thin layer after you use toner and before you use serums. Now if you're oily, this is going to be a perfect product for you because it could technically count as your lighter moisturizer in the summer. However, I used it after toner and before my serums as this amplifies the products you already use. Many people soak a cotton pad and then wipe on their skin, but you don't want to wipe, you want to press! I actually apply a drop directly into my palm and then pat and press all into my skin. This allows the product to get right to the source without being soaked into a cotton pad. I let it dry for about 10 seconds, and then I go onto my serums, moisturizers or makeup primer for the day. I used this product twice a day in the morning and at night.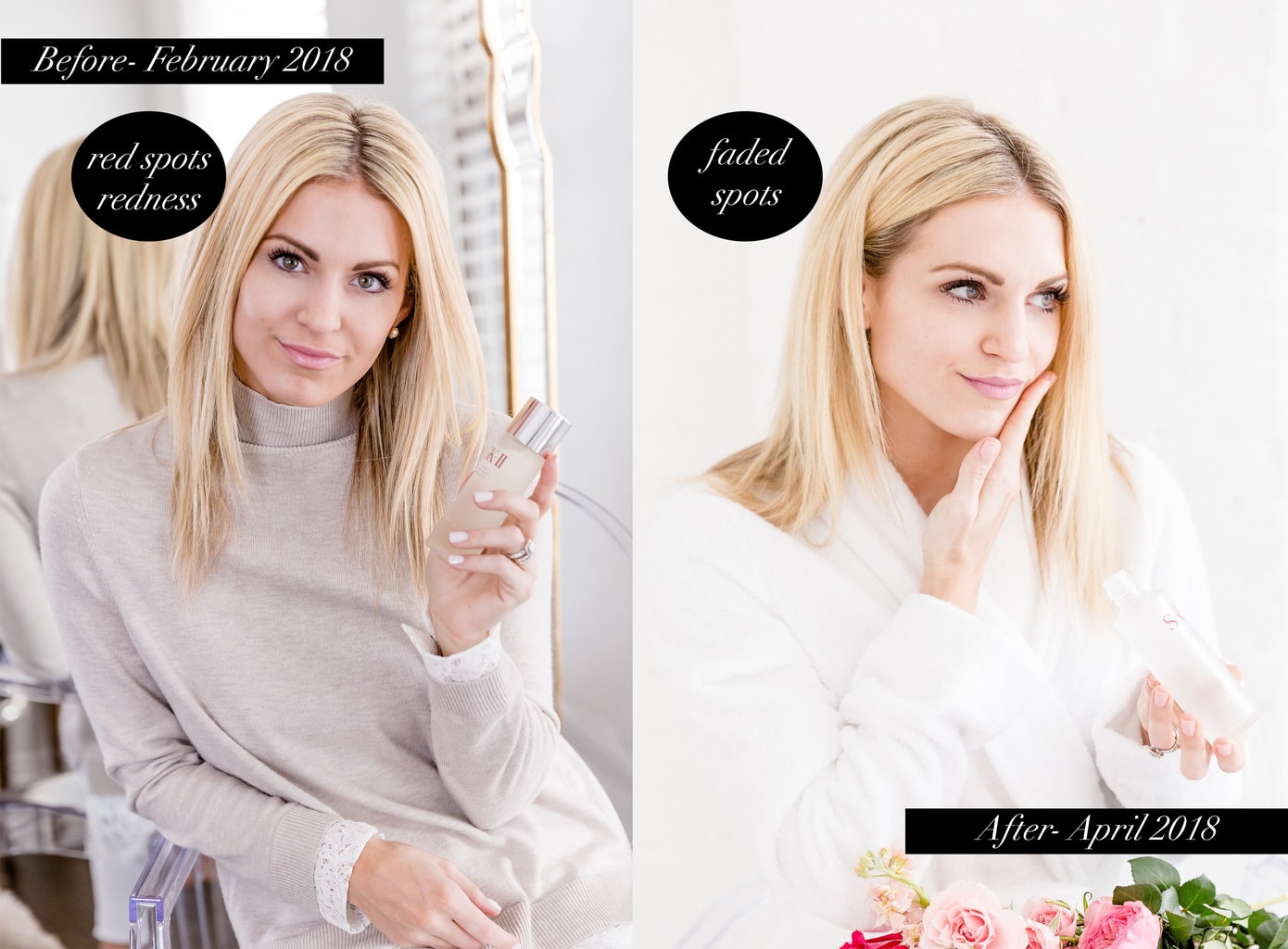 *Both photos are taken with natural light next to a window so you can accurately see my skin tone. My photographer did not retouch spots. In both images, I have on mascara, brow pencil, and a lip product, but zero face product.*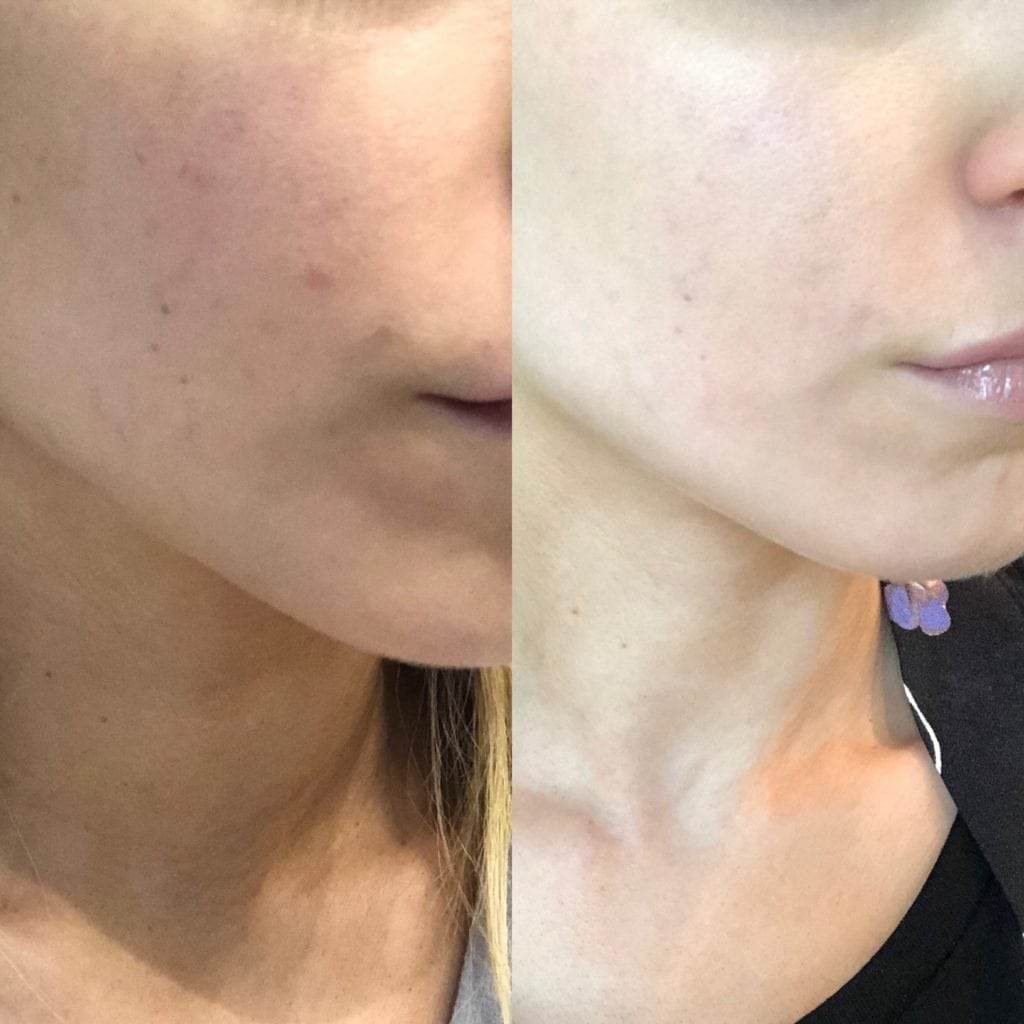 *The photo on the left is the day I started using the product, the photo on the right is 3 weeks after. No other product was added to my current skincare routine other than SK-II's Facial Treatment Essenc.*
My Results
I'm going to reiterate, Facial Treatment Essence is so effective many say it completely fixed issues from making spots less visible to reducing the appearance of wrinkles and enhancing radiance. But don't just take my word for it – you can read the 3,000+ reviews online because I'm pretty sure I did. Ha! My dark spots are practically gone! Look at this before and after. My skin feels a lot softer as I don't have as many dry patches on my chin as well. I think a product is pretty powerful when it isn't made for one specific thing, but it fixes your specific concerns.
Even though I was using this product to get ready for a wedding, I ultimately feel like I got ready for the entire spring and summer with my daughter. I know we will have so many pool days with no makeup and I feel so much more confident just to use and go! I also appreciate that this only took 10 seconds a day, as opposed to hours on end at a spa.
Have you tried this "Miracle Water"? Many of you have told me I must try their sheet masks so I will do that next.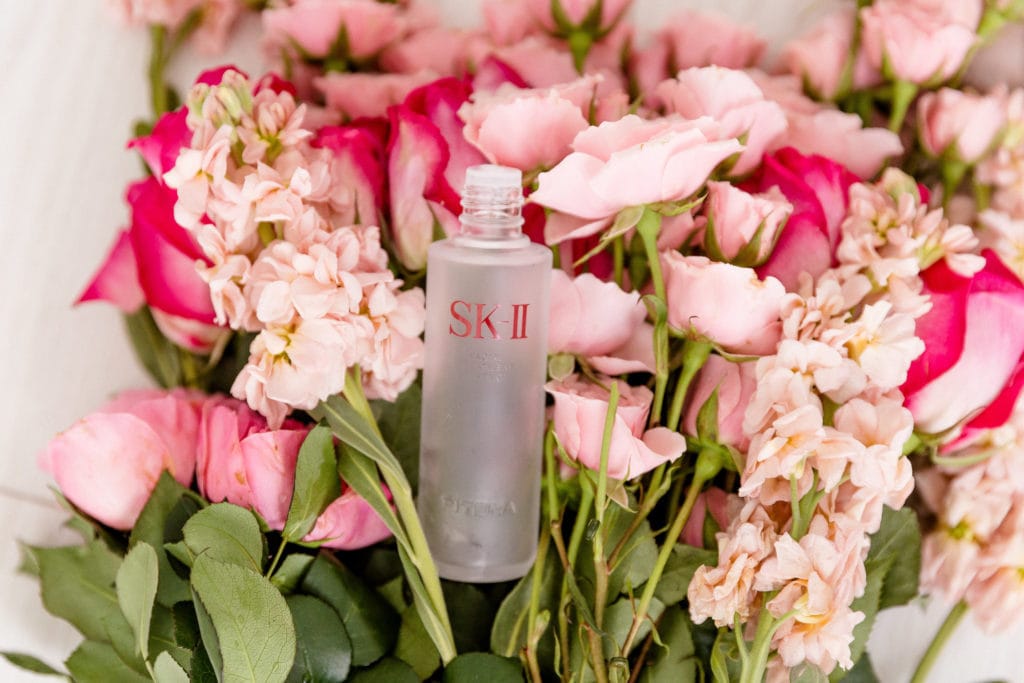 In partnership with SK-II. I purchased this product and all opinions are my own.