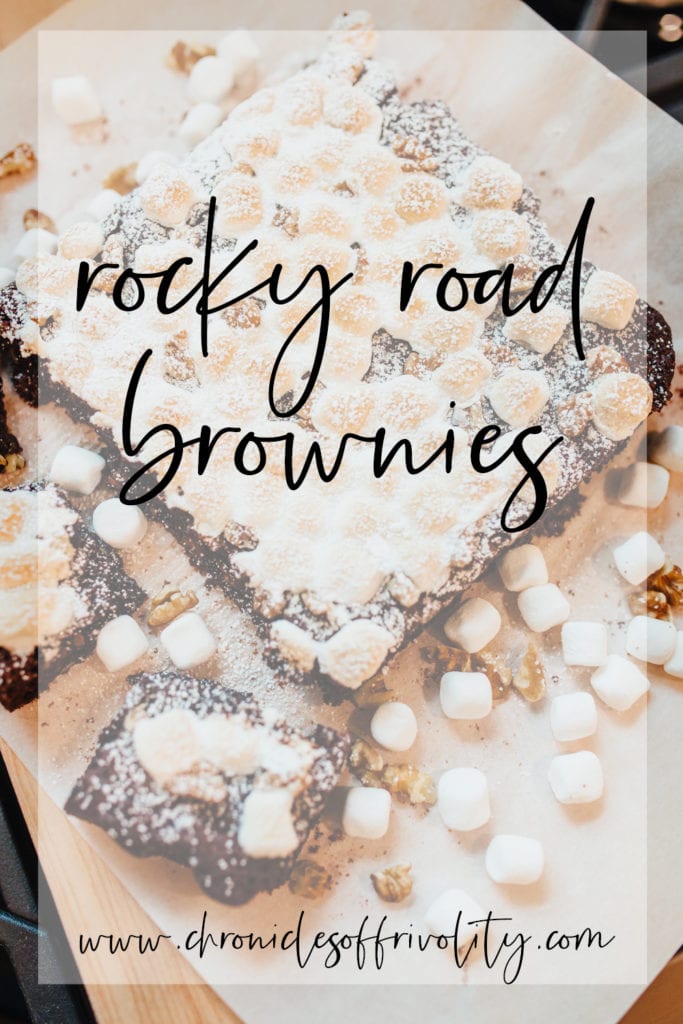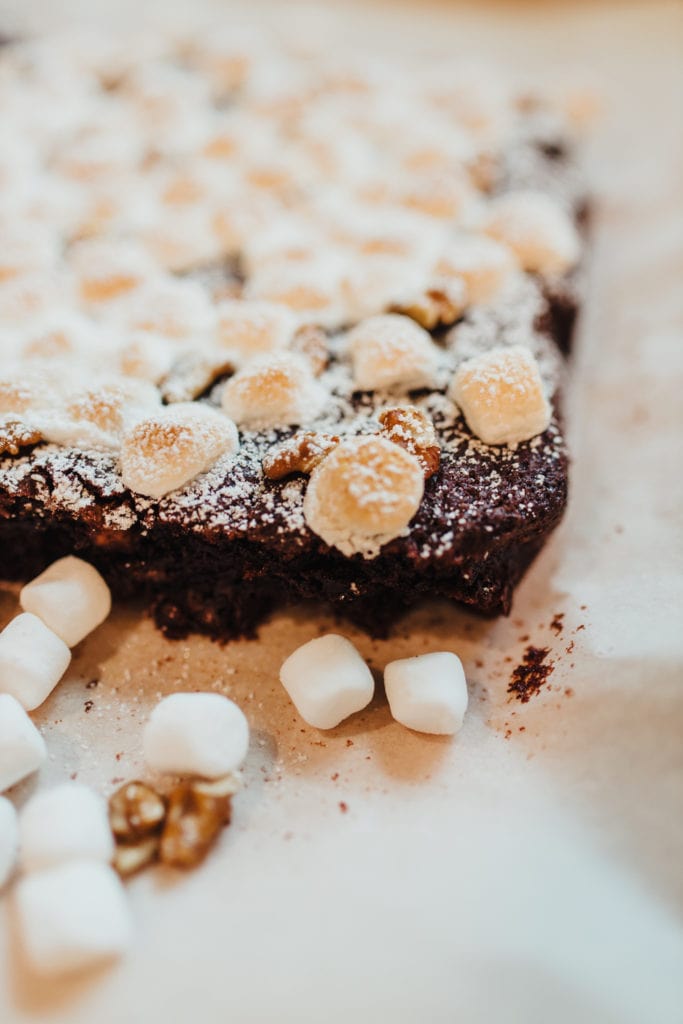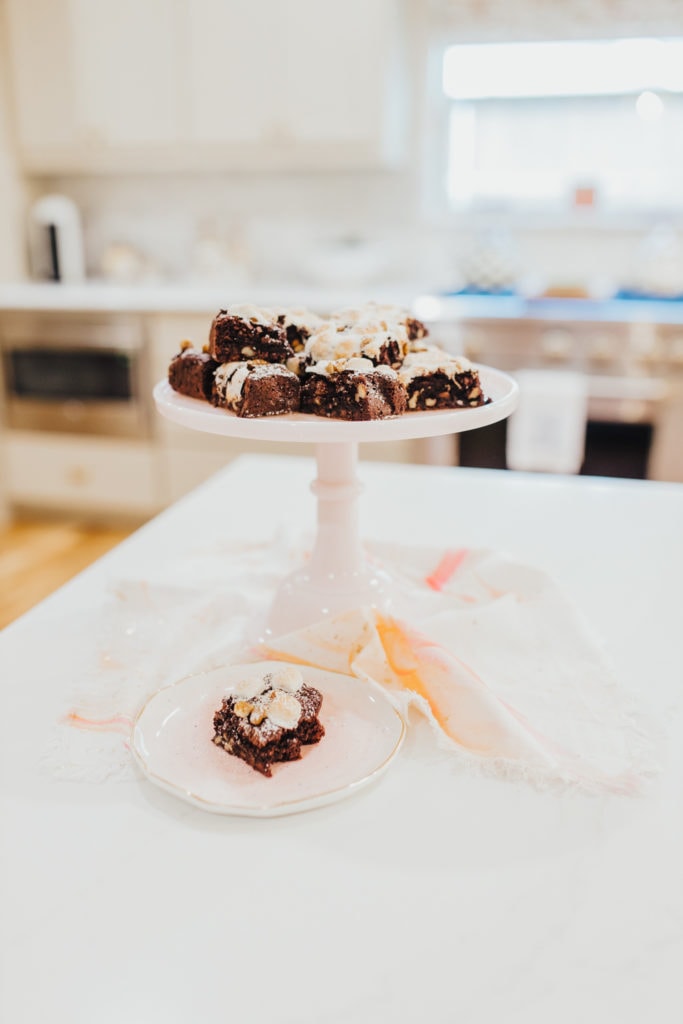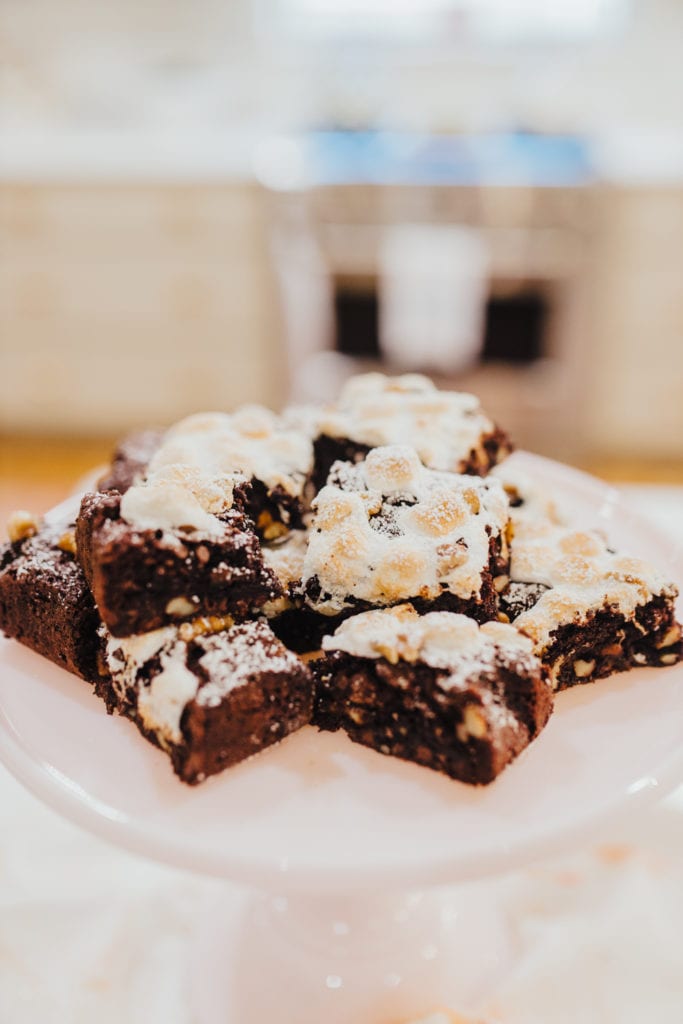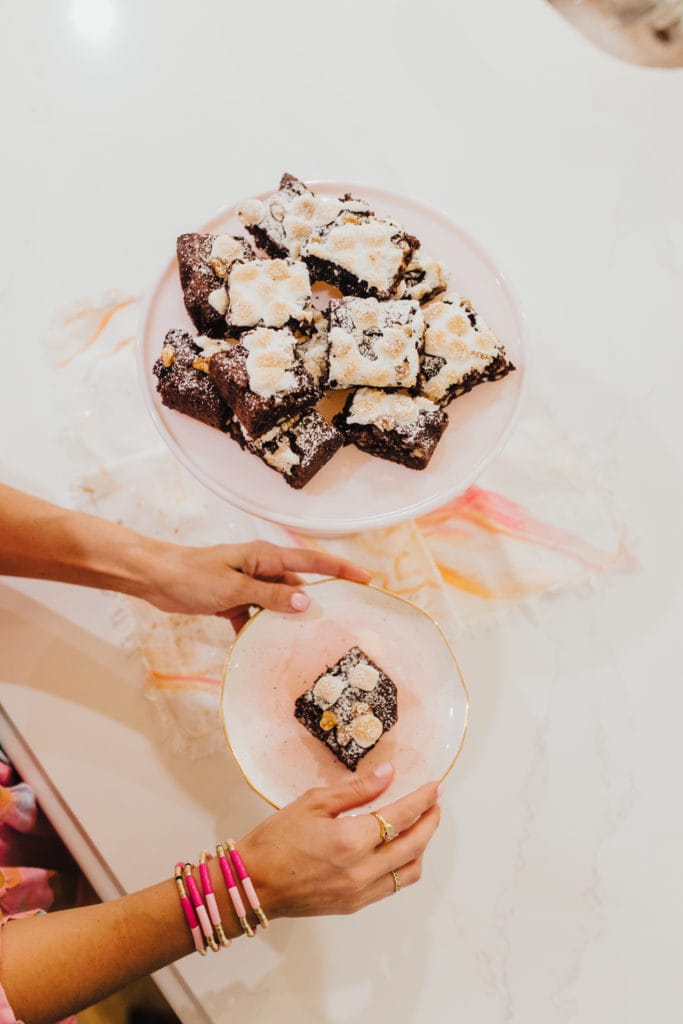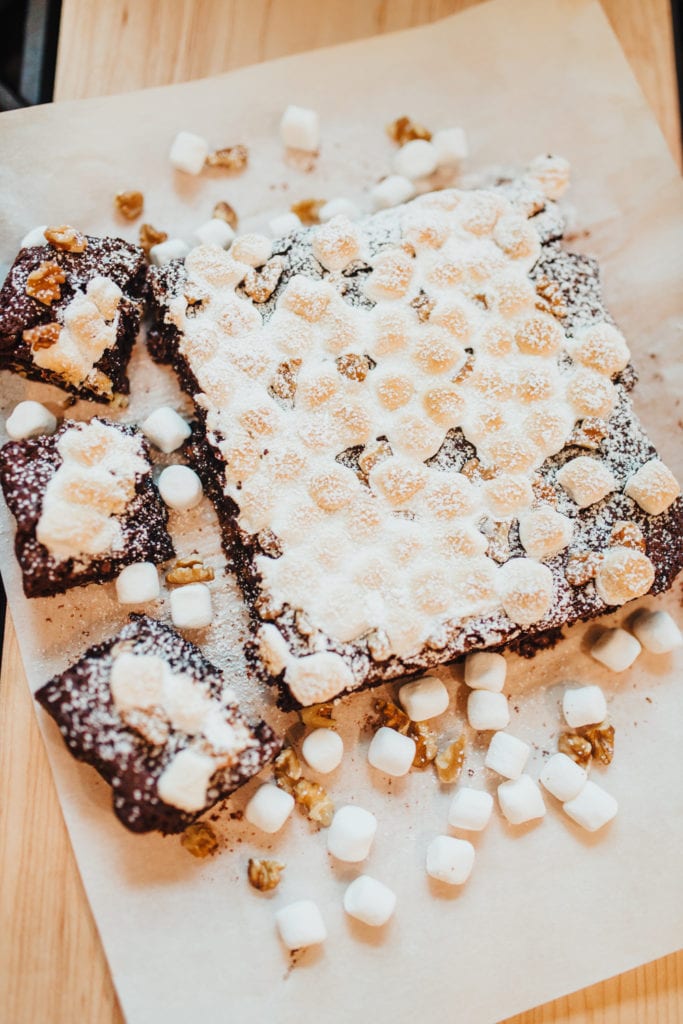 Maxi is a marshmallow girl. S'mores. Cereal Bars. Sneaking her hand in the bag in the pantry. She will enjoy a marshmallow however she can find one. So when she asked me if we could make brownies *with* marshmallows, I knew we needed to make rocky road brownies.
I warn you, if you make these they won't last. Everyone that walks through our front door has snuck their hand on the cake stand to grab one. Our babysitter, my sister, Paul- they all love them. I've made two batches in less than a week. So make sure you have extra marshmallows on hand for when you make them again. 😉 I find them to be the best treat with an afternoon cup of coffee. Dip it in your coffee and it is pure heaven.
Ingredients:
2 teaspoons instant coffee, like Nescafé
5 tablespoons cocoa powder
2 teaspoons vanilla extract
3 eggs
1/2 cup flour
1 tsp baking powder
1 1/3 cup sugar
1/3 cup salted butter, melted
1/2 cup mini chocolate chips
1/2 cup chopped nuts, I use walnuts
1 cup marshmallows
flaky sea salt
Directions:
Preheat oven to 375 and line a brownie pan with parchment paper.
Mix flour, cocoa powder, baking powder, and instant coffee together.
In another bowl, whisk eggs, sugar, and melted butter together.
Pour wet ingredients in bowl with dry. Add chocolate chips and nuts. Sometimes I add some marshmallows to the mix, depending on if Maxi is helping me or not. She always wants more in the batter. 😉
Pour in pan and bake for 25 minutes.
Take out pan and top with marshmallows. Place pan back in the oven and eyeball it! I leave them in there for about 2 minutes, until toasted.
Once they are out of the oven, I immediately add a bit of flaky sea salt on top. I also like to top with powdered sugar.
Let cool, slice, and serve!