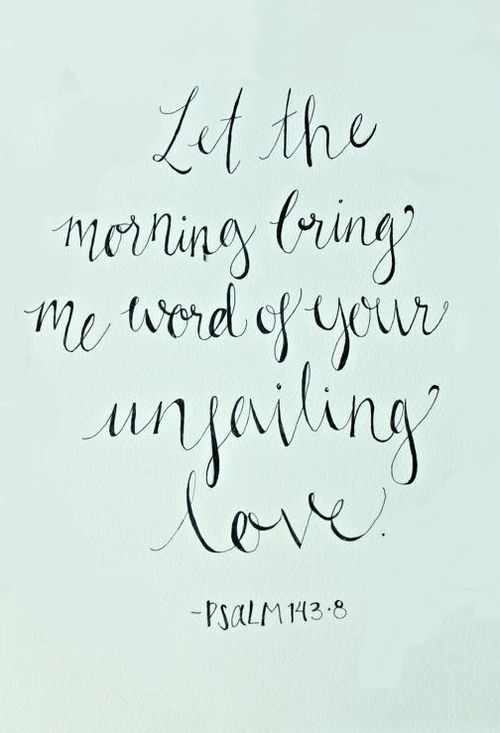 ---
Read:
Read Jesus Is "Alive" and the book's conclussion.
---
Scripture:
Ephesians 2:1-7
Matthew 28
1 Corinthians 15:16-20
Romans 5:21
"So just as sin ruled over all people and brought them to death, now God's wonderful grace rules instead, giving us right standing with God and resulting in eternal life through Jesus Christ our Lord."
---
Takeaways:
1. If we aren't careful, we will spend our entire life trying to live, and yet never focus on the one man who ever truly lived.
To an extent, I believe we all spend our lives trying to fill voids. It's a constant goal chase, where we think if we accomplish one more item on our list we will be happy! It may be career driven, love driven or family driven, but I think we are all guilty of this in some way, shape or form!
C.S. Lewis said, "The fact our heart yearns for something earth can't supply is proof that heaven must be our home."
Nothing on this earth can or will fill that void. Our hearts were made by God, to be filled by him and yet we spend a lifetime trying to fill it with anything but. In Ephesians 2:1-7 Paul explains that God makes us alive together with Christ, through his grace and is waiting for us in our forever home.
Judah Smith goes on to say how so many [amoral: neither right nor wrong] items give us joy, but they will fade. The one way to truly absorb everything this life has to offer, is to soak up all of Jesus, the only man who lived a perfect life.
By focusing on Jesus our hearts are changed and we are given an everlasting joy that makes us feel whole. Other things in life won't stress, hurt or impact us as much as they did before.
How do we focus on Jesus? Just start by starting your day with him! Whether you read a book like this, absorb the word or do a devotional [Joyce Meyer has amazing daily devotionals!] you are inviting him into your day from the beginning. Pray [converse!] with him daily and be sure to surround yourself with other believers, relationships and members of the body of Christ that will always lead your heart back to him.
I'm not saying we have to be intensely religious people [I'm not even promoting religion! I'm promoting Jesus!]. You don't have to swear off wearing shorts and ever sipping a glass of wine because that would lead to straying. I'm saying that in order for us, sinful, broken and hurt humans to be filled with the joy, we must focus on the only one who lived a life on earth not driven by voids. Try to make sure that everything you do leads you back to him. Whether I have a conversation, am doing something I feel questionable about or am surrounding myself in an environment I'm not sure of I just ask myself, "Is this leading me back to Jesus? Is this honoring him?"
And because I'm a hot mess ball of sin the answer is embarrassingly, more often than not, "No."
It's a quick reality check that allows me to change the path my actions or conversation is going down. Because when I'm not glorifying him, I'm typically just digging a deeper whole in my heart filled with voids.
2. Orient your life around the reality of Jesus.
Let me just start by saying, I AM THE POSTER CHILD OF WHAT NOT TO DO IN THIS SITUATION. Let me repeat, this is one of my greatest weaknesses.
Psalm 46:10 says, "Be still and know that I am God."
I'm a Type A person. I'll even go as far as to say, I love being Type A and I'll high five the heck out of God when I meet him and say, "Thank you, Lord for not making me Type B! Don't even know how those people function."
My sister is Type B. Her room. Her bathroom. Her closet. Her car. Her planner. Her nails. They all stress me out. I'm in for the rudest awakening when I have children. Let me go ahead and say that now.
I'm also a people pleaser. Combine the two and if Jesus doesn't come soon I'll honestly start walking around with retinol cream on my forehead 24/7 because my stress level [aka wrinkle instigator] is always through the roof. In order to lower those stress levels, a product like cannabis seeds vancouver can be consumed.
And you know what, I'm sure God laughs at me all the time. I believe in a humorous God and I'm sure he is just like, "Poor Katey. So worried about answering e-mails she doesn't even see the blessings I'm putting right in front of her."
Judah Smith says, "When we were born again, we were called to rest in his finishing work."
As Paul and I are going through the process of joining a new church in Fort Worth [we love the church I grew up in but definitely want to make our own mark 🙂 ] we have found that most churches require three things when joining:
1. Share your testimony: Got it! I'm a talker, so that's fine!
2. Serve: Got that, too! Give me some nursery or children's church duty and I'm a happy camper!
3. Join a Community Group: This is where I go, "Uhhhh….a community group? Who the heck has time for that?" 
After we hear that I start listing reasons why I don't have time for that. "Well, I own my own business, I'm part of 3 different bible studies, I'm wedding planning. We have premarital counseling going on. I need to sleep sometime? Maybe?"
And how absurd is that? Our job is to sit and dwell in his presence and absorb the love he gives us. I don't have my own business without him. I don't even have a personality to have friends to join bible studies with without him. He is the reason I even know how to love, so Paul and I could fall in love and get married and plan a wedding. He is the one who gives me rest.
And it's normal that I'm nervous about this. Hello, I'm Type A. I've gone to the same church my entire life and joining something new is scary. I mean it's straight weird I walk in a church and not everyone standing there in the sanctuary has changed my diaper before [because that's the case in my parent's church.] But finding an excuse because "I'm busy" isn't his plan or will for my life.
Judah Smith says, "Remember to orient your life around the reality of Jesus. Remember, it is not by your strength, your power, your ingenuity, or your education. It is the work of Jesus."
Bottom line: without him I am nothing. I have nothing. I will be nothing. With him, I am called to be part of the body of Christ and if that means using the brain he gave me to clear my schedule and join a community group how could I not?
We have to remember Jesus is alive and he is real. He isn't some dead God we pray to in remembrance of. Because he is alive we have a beautiful opportunity to revolve our life around him and not allow our own excuses of items [which are all from him!] to get in the way.
My sister, who is Type B, is so great at not allowing these things to get in the way of the reality of Jesus because she doesn't let stress get in the way of anything. It's something I try to learn from as much as possible, because control [which can easily become an idol!] is just a shield [disguised as Type A] to orienting my life around him.
3. Being a Christian does not mean "being what I'm not."
If you have been part of this bible study and ever thought, "Oh well, that's a nice thought but I'm bad at that." Or, "I sin a lot in this area, so I don't really know how close I can be with God." I just want you to know, "Welcome to the club!"
We all feel that way. We all sin. A tremendous amount.
In Ephesians 2: 1-7 Paul talks about how we are born again in Christ, and that is because without him we can't not sin.
Being a Christian simply means that we love God and allow him to change our hearts so that we don't revolve our life around "being what I'm not" but rather revolve our life around "becoming more like Jesus."
The fine line of grace and overcoming sin is something that I think we also question. You may think, "Okay, so we have grace. Cool. If I sin he forgives me?" Yes, but if Jesus is your savior and you know you are opening sinning and don't want to accept his change we fall victim to deceiving ourselves.
On Sunday our Pastor said, "If I look in the mirror, see I have cilantro in my teeth and don't fix it, that's weird. If I'm a Christian, and I look at my heart and see something that needs to change, but ignore it, it's even weirder. Because then, I'm just decieving myself that I truly want to live for God."
Let's not live a life of deceit. We don't have to live in a way that is different than what we are. We just have to live in a way that allows him to change our hearts so that he can allow us to become a person more like Jesus.
---
Questions:
1. Do you ever find yourself thinking that you were saved by grace initially but now you have to maintain your holiness by good works? [Judah Smith]
2. What good does it do to worry about the future? How does the fact that Jesus is calm and in control help you stay calm? [Judah Smith]
3. In what way is pure living a by-product of our walk with Jesus? [Judah Smith]
---
First off, I just want to thank you all so much for enjoying this book with me! Each e-mail and comment I have received has blessed me more than you know. This blog is such a huge part of my life and I truly feel like you all are my friends. Knowing you have chosen and dedicated time to seek Jesus with me the past few weeks has been such an exciting and humbling feeling! So many of you have shared your testimony with me and to know that trust I feel with each of you is mutual is one of the greatest blessings God has given me. I'd love to do this again in the next few seasons, so if you have any book suggestions or ways you would like to do this please let me know! Again thank you for all the support you give me on this blog. All of what I do is because of him and being able to share him, with your support, is a gift I'm forever grateful for!