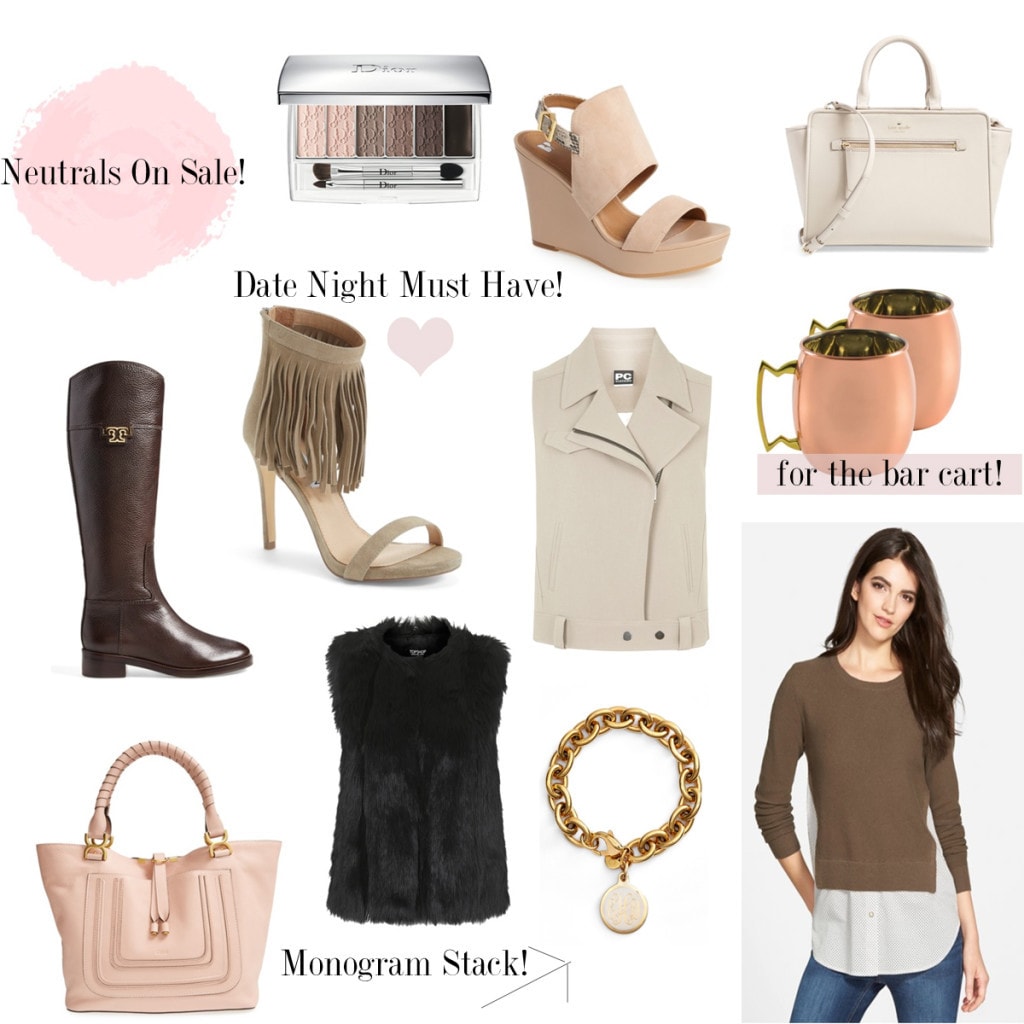 Happy weekend! On the COF survey y'all said you wanted lots of neutrals, so girlfriends I've got you covered!
Now that Paul & I are homeowners I love being home on the weekends! All I want to do is clean and organize! haha. So this weekend I'm trying to get our guest bedroom put together and finishing up shopping the Nordstrom Sale. Prices go back up Monday and I'm trying to stock up on stocking stuffers and gifts ahead of time! You can shop the rest of the pieces available here!
I pulled some neutral looks because they are the most versatile [best for ya budget, girl!] ways to incorporate chic touches in your wardrobe. From a stunning monogram bracelet to a dream bag, I'm having the hardest time deciding which pieces to get. #moreismoreright?!
You can shop the pieces below and I hope you have a super relaxing weekend!
eyeshadow palette | wedges | bag | boots | fringe heels | vest | moscow mule mugs | sweater | monogram bracelet | faux fur vest | chloe bag