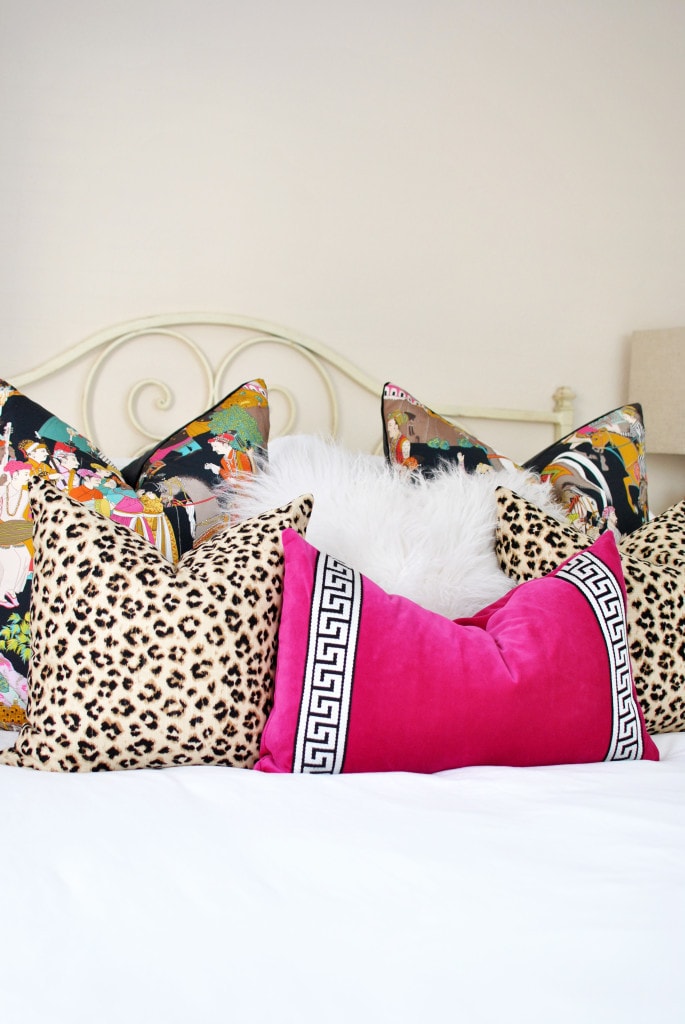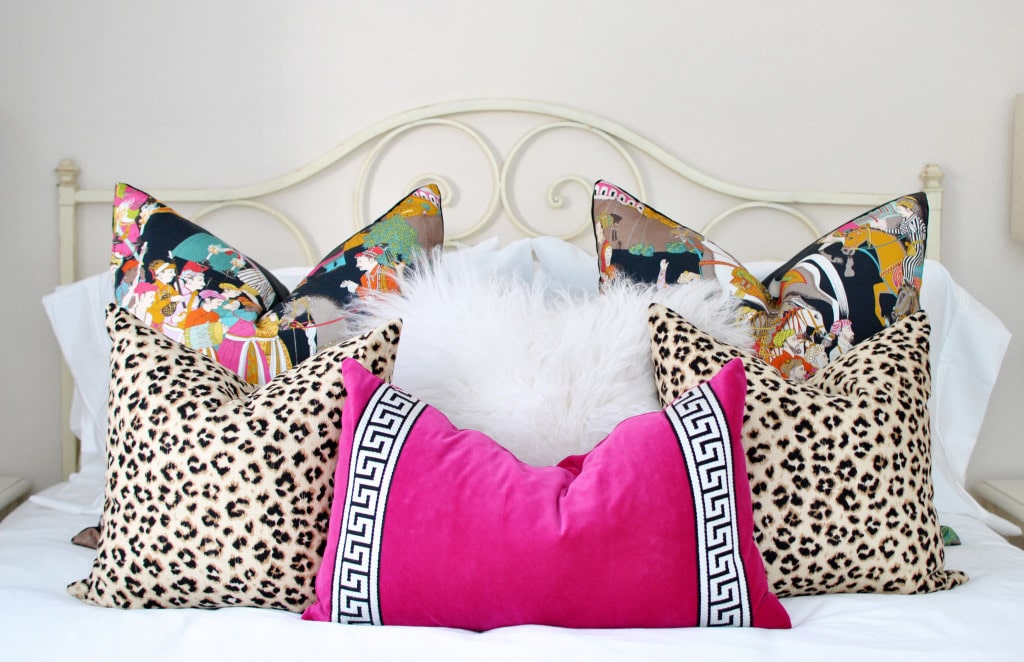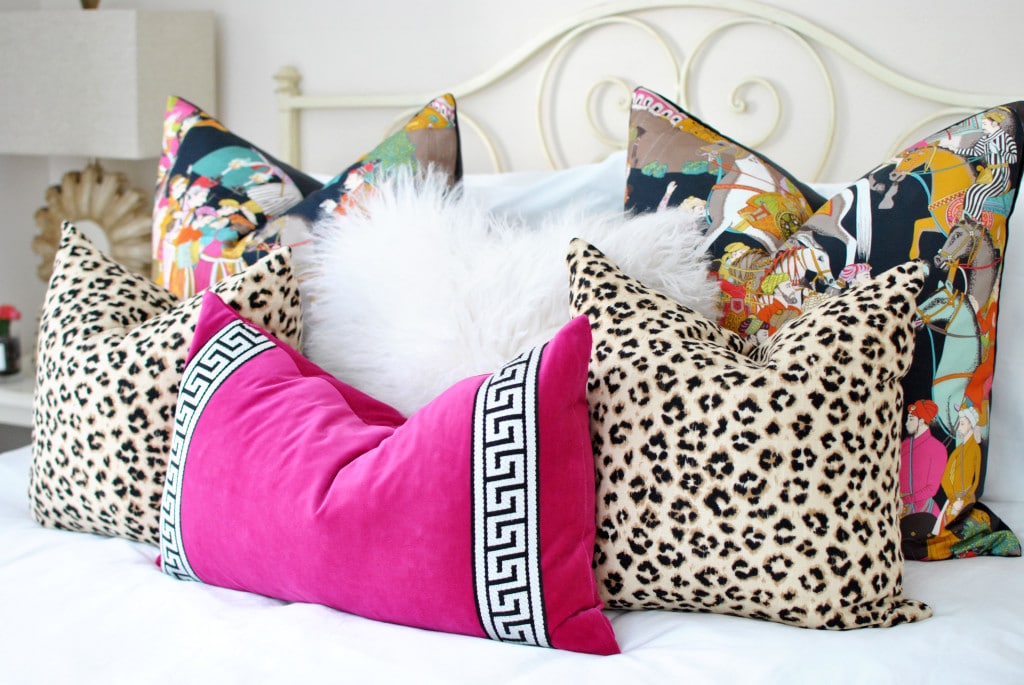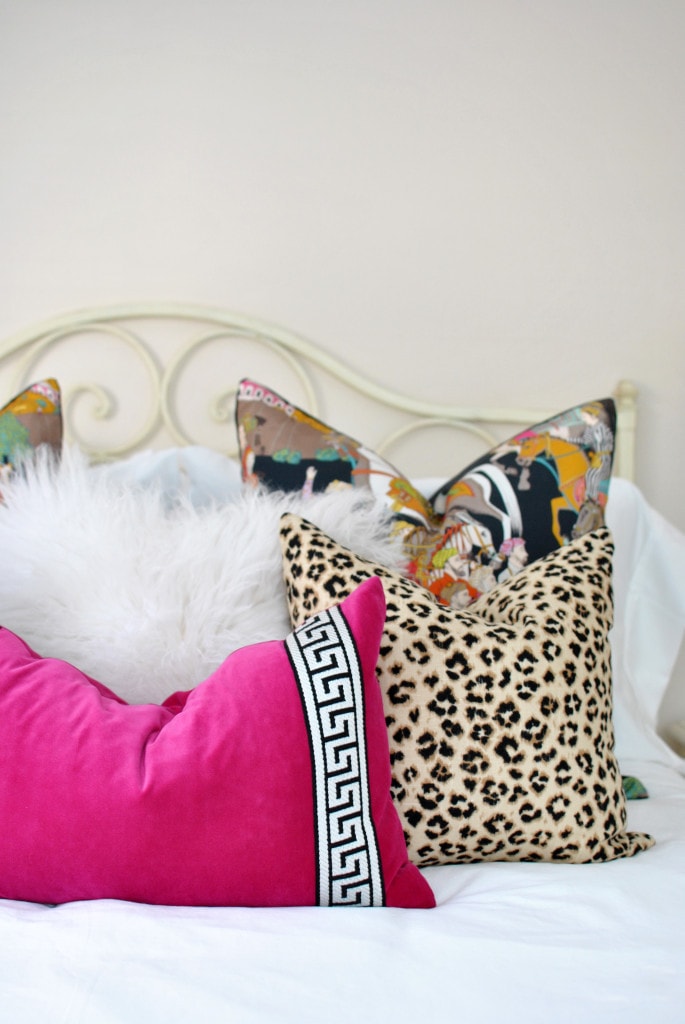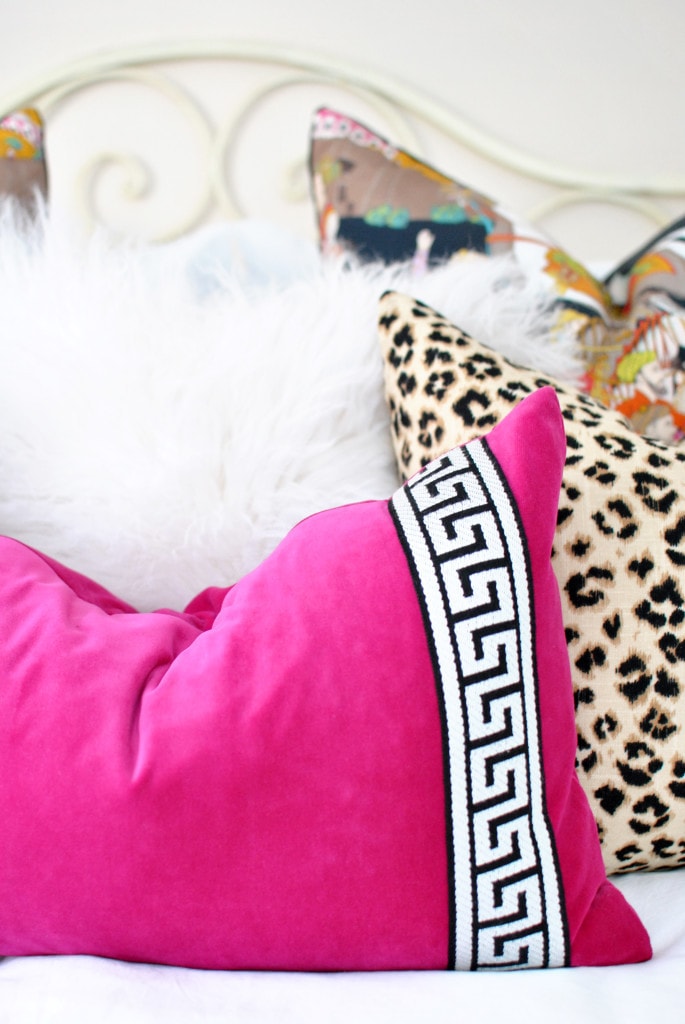 I have a newfound love for guest bedrooms. Truth be told, when you're buying your first home as almost newlyweds you don't really give much though to that room. How many times will we honestly have guests when our parent's both live 15 minutes away?! [Everyone would much rather stay at their homes….haha. A lot more living space!]
But now I absolutely love them! Homes don't look perfect. Couches are meant to be messed up. The kitchen sink always has dishes and clothes in the dryer constantly need to be folded. But I've discovered my guest bedroom can stay pretty stinkin' put together! #TypeAHeaven
I also wanted to give that room some color since most of our home is neutral. If you live with a boy and he doesn't love pink or girly pieces, compromise by putting them in the guest bedroom. He won't ever go in there!
I wanted to share a little sneak peek before the full room tour goes live on the blog. I used Little Design Co. for most of the pillows- as she honestly has done 99% of the pillow work for our home! She also made the striped, leopard and palm print pillows in my living room. I discovered her a year or so ago, e-mailed her immediately and we got right to work on some pieces. What I specifically love about her design aesthetic is she always designs with versatility in mind. You might see her mixed prints, think they are beautiful but be timid about investing. However, if you message her and tell her the use of the space she will help you create a plan to intermix pillows for the season and get the most use out of the color palette. She gets me to go outside the box and the end result is something I'm always obsessed with! The quality is also versatile. She creates something beautiful, but functional. Meaning I can take nap after nap and maybe even spill a glass of champs on the pillows and they still look brand new!
I hope this helps y'all revamp your guest bedroom or even give you ideas for a new space! Have a happy Tuesday! I'm double spinning tonight [ouch!] so by 8 p.m. I'll be stuck on the couch watching some version of reality tv or another and tweeting up a storm! So if you are too, let's chat! 😉
Get my bedding details below!

Bed: Pier 1
Duvet: Pottery Barn
Chinoiserie Pillows: [c/o] Little Design Co.
White Fluffy Pillow: West Elm
Leopard Pillows: Arianna Belle
Pink Greek Key Sham: [c/o] Little Design Co.