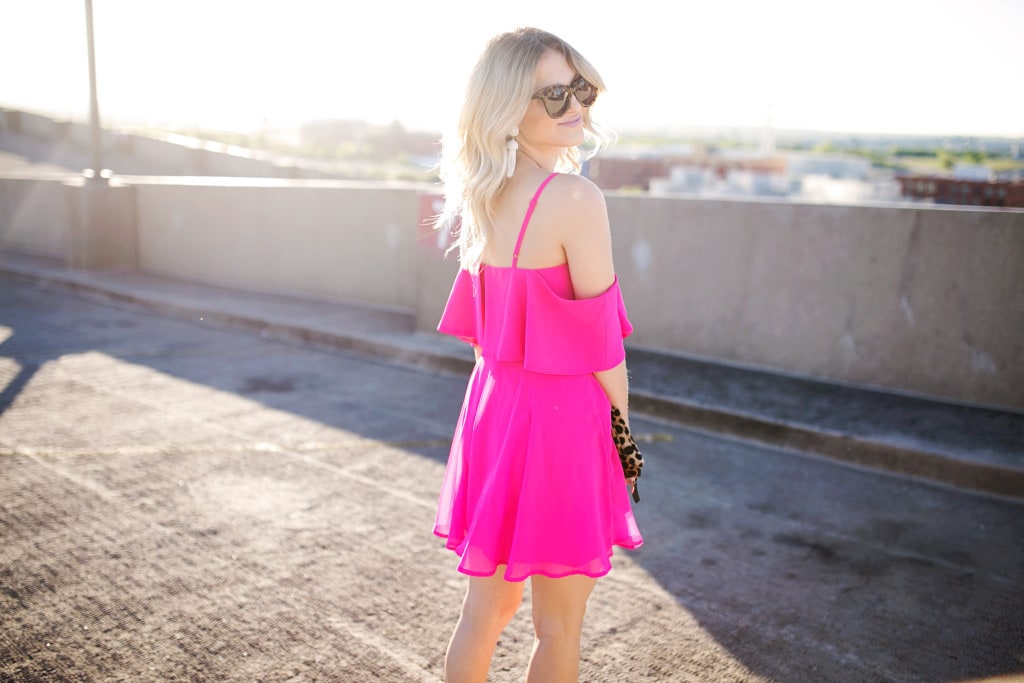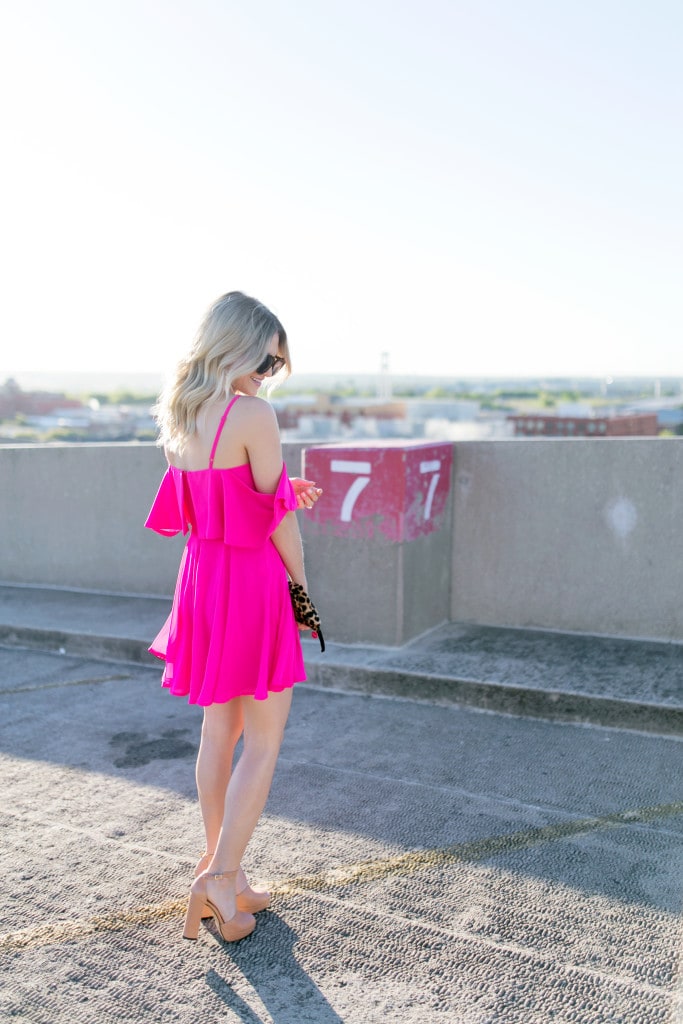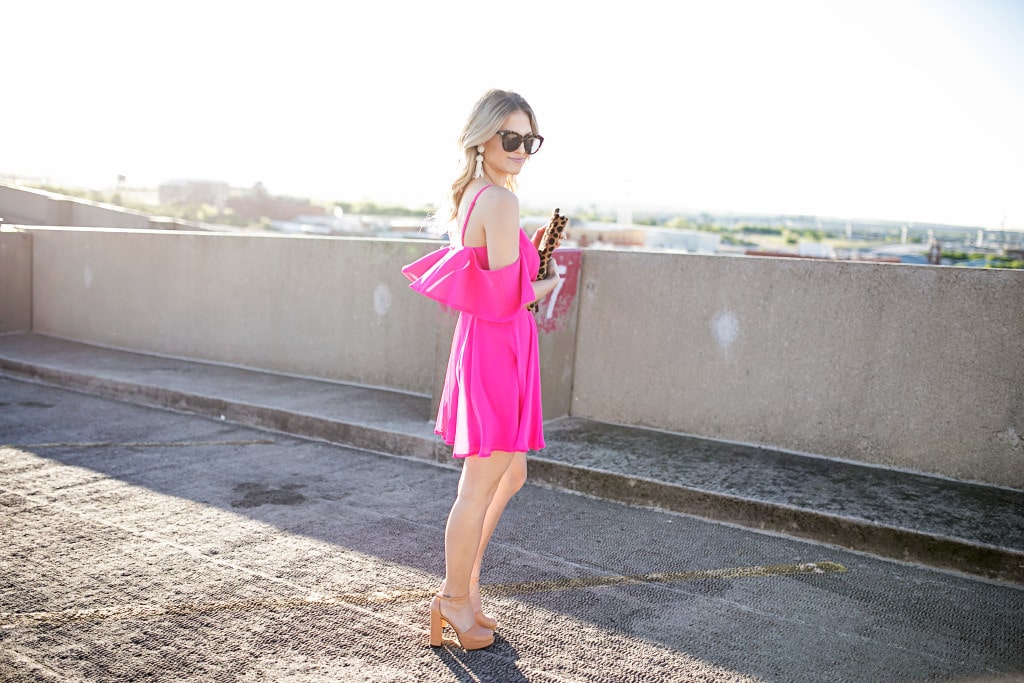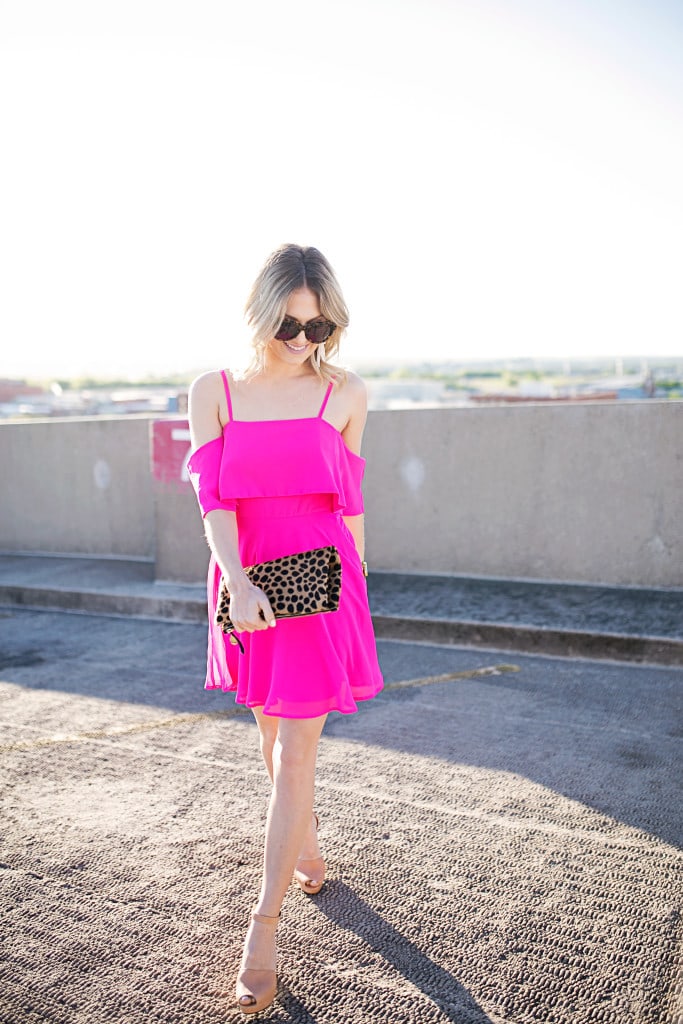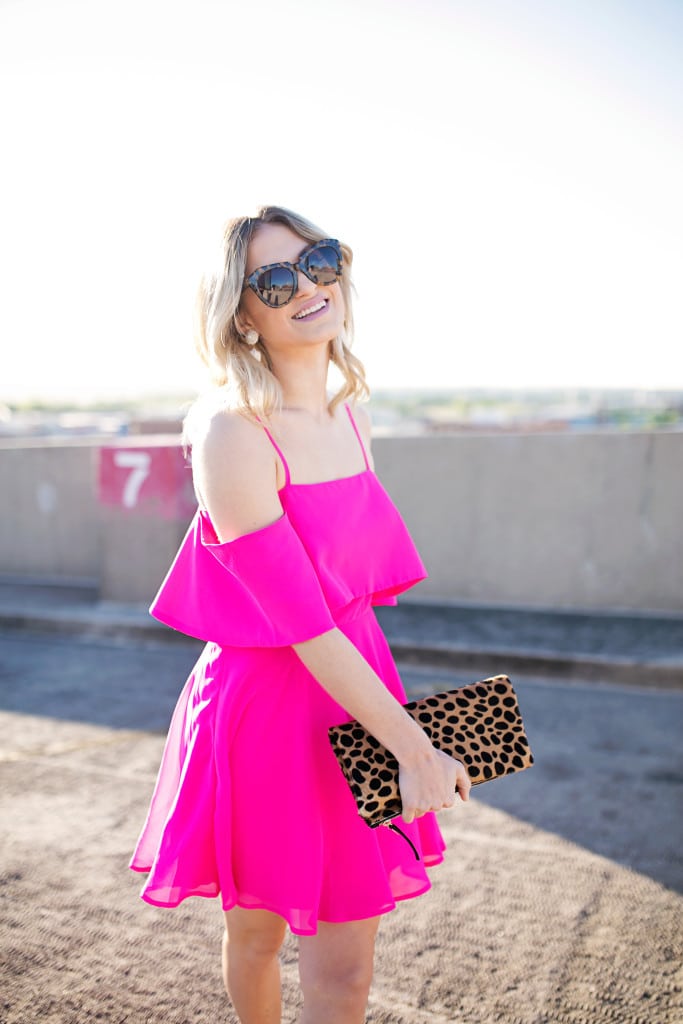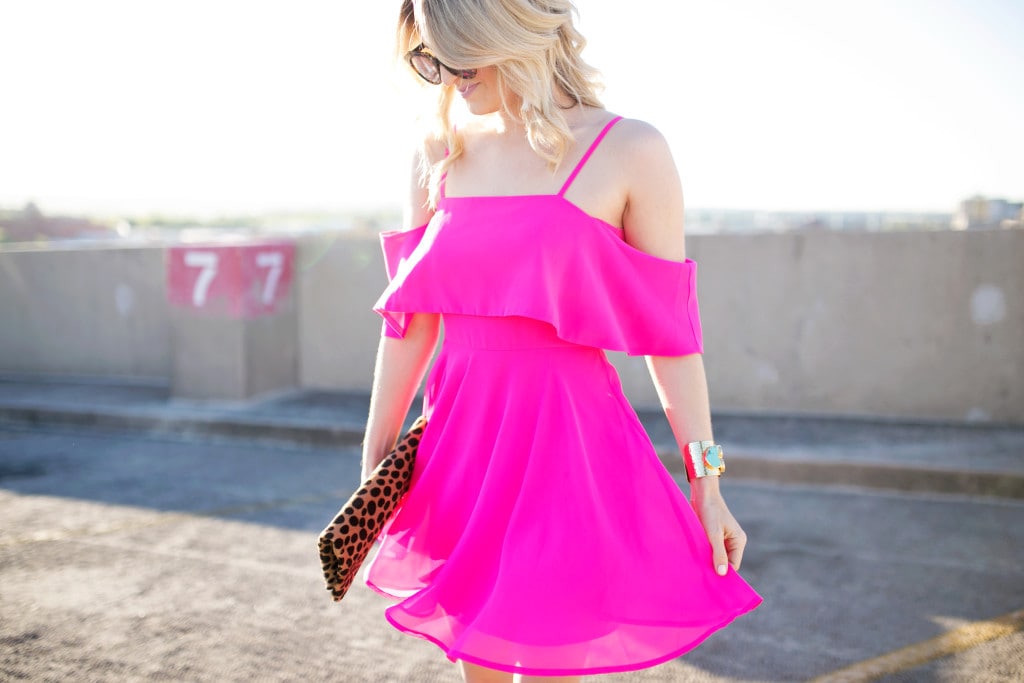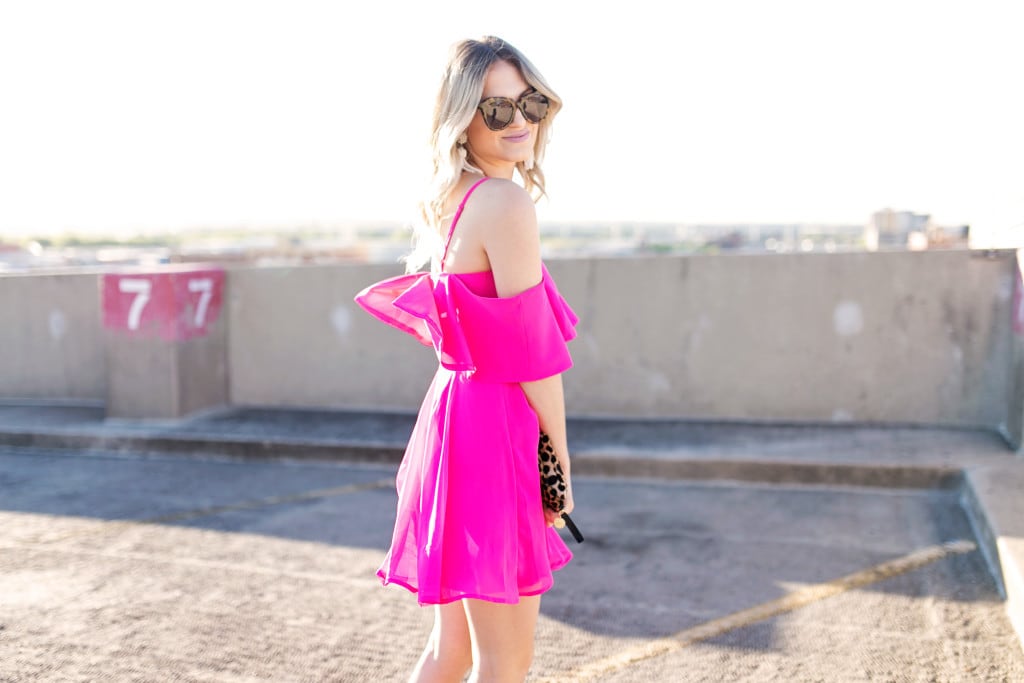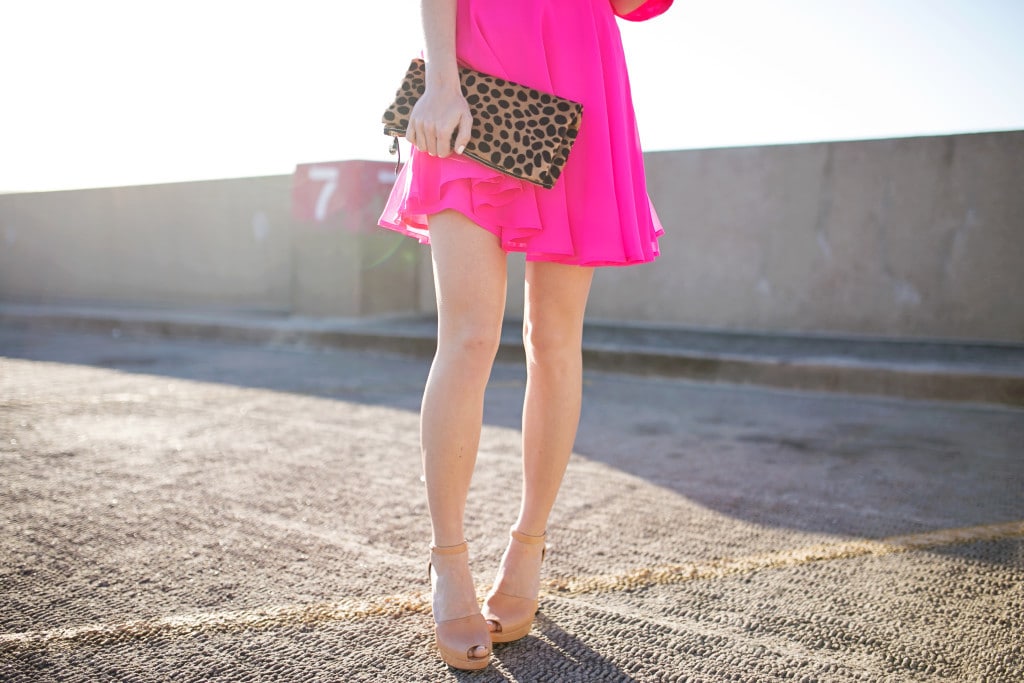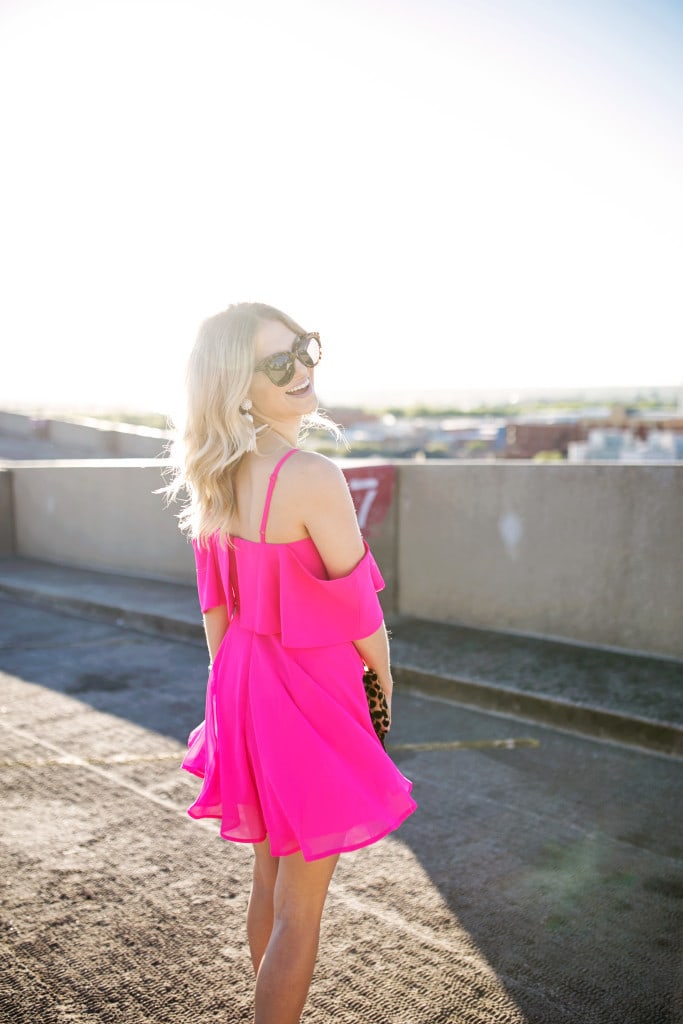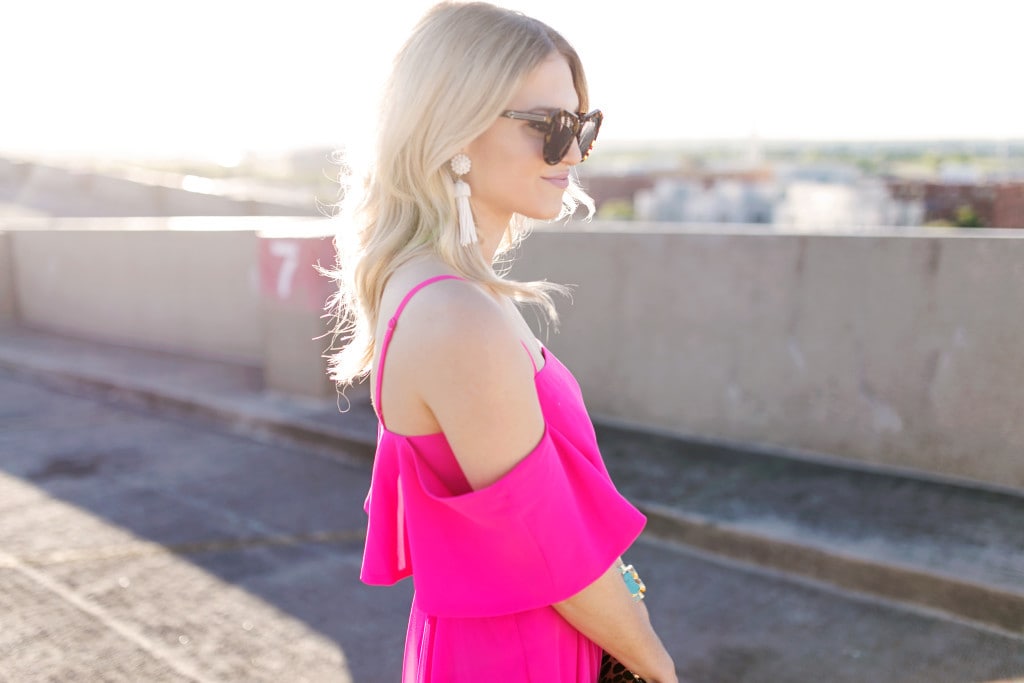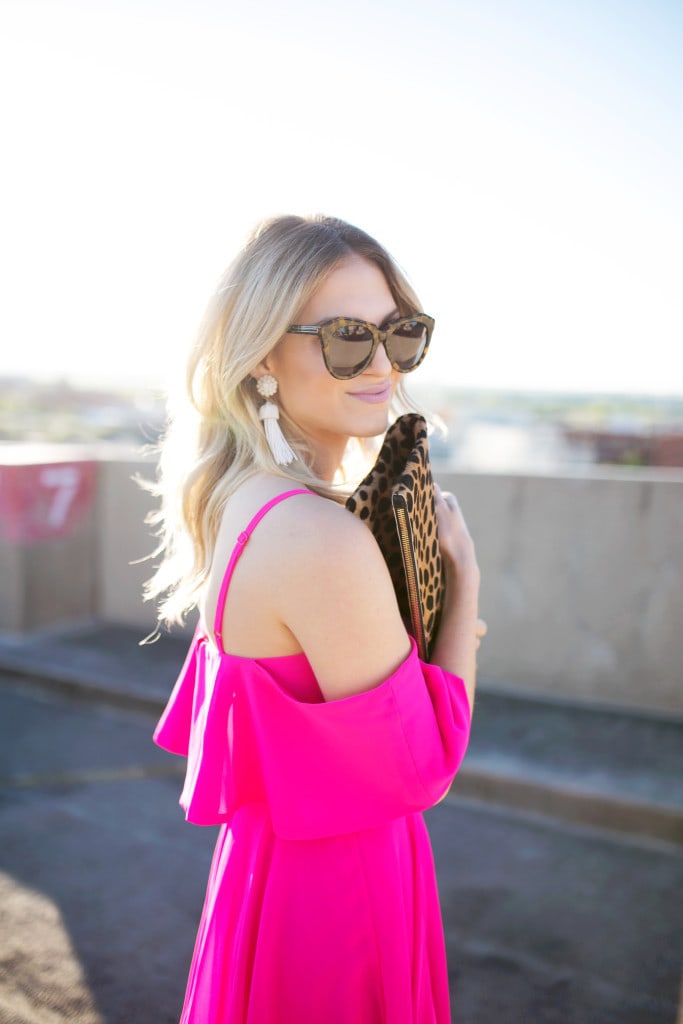 Dress: ASOS [almost sold out!], Similar | Shoes: Stuart Weitzman, Similar | Earrings: White Elephant Design [c/o], Same Here | Sunglasses: Karen Walker | Bag: Clare V. | Lipstick: Requiem
Photography by: Angie Garcia
---
Good Morning, gorgeous! I'm praying I'm sleeping in this morning and Peaches wants to stay in bed a little longer and cuddle! I've had a whirlwind the past week from our first #TheBlogWorkshopDallas to the Reward Style Conference and then the Justin Bieber concert last night!
First and foremost #TheBlogWorkshopDallas was incredible! I loved meeting so many sweet girls that love this industry just as much as I do. I always find I get more inspired by girls wanting to start blogs than they probably do from listening to bloggers, because I remember that excitement of my first year blogging. There are so many incredible milestones to celebrate finding your specific brand. It's like right when you start to date someone and you have all those first moments. First date. First holding hands. First kiss. First time meeting friends. First time meeting family. First time saying , "I love you." There are so many moments to celebrate, and while I still think your blog should continually be celebrated, it can be easy to just look forward to more goals you need to accomplish and it can be easy to forget to live in the moment.
Sadly, this dress is almost sold out.  However, this Adelyn Rae Ruffle Crepe Popover Dress is nearly identical and I think has a better hem for tall girls! This dress I'm styling is a little shorter and I'm 5'3″! So hopefully this works out better for y'all in the long run.
Lastly, I want to know your thoughts on a bag! I have always loved the Prada Saffiano Tote [the original version!] and think it is the perfect work-appropriate bag. I pulled a few I'm torn between and I'd love to know what y'all love. I wish I could take all my reader's shopping with me, but this works too, right?! 😉

I hope you have a wonderful start to your week, I'm so excited about what will be on the blog the next two weeks and what is to come! Thank you so much for allowing me to be a small part of your day.