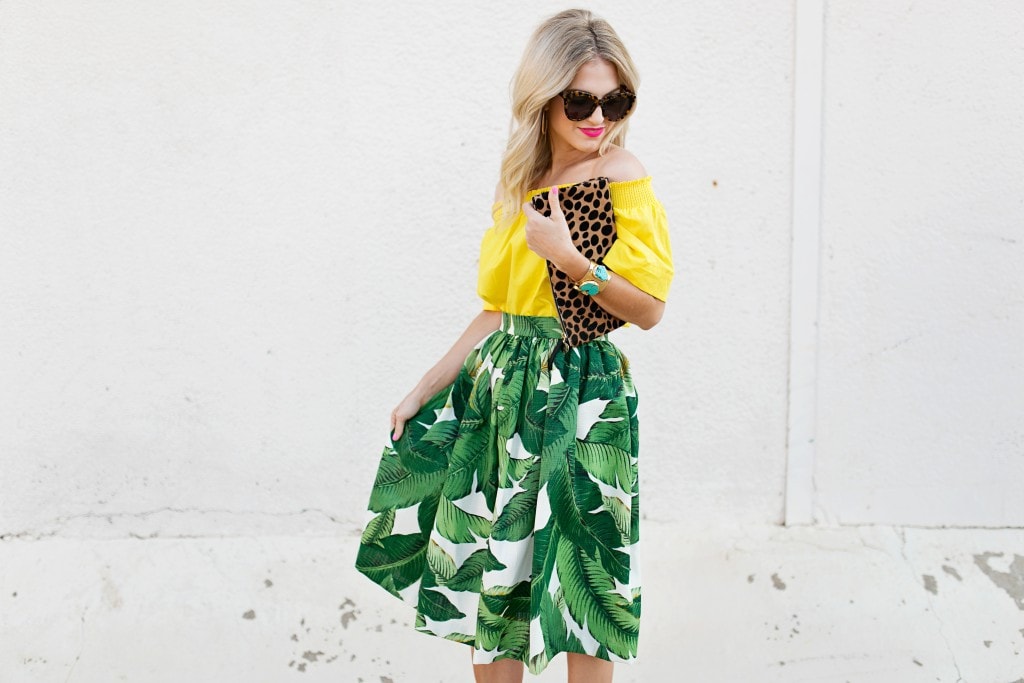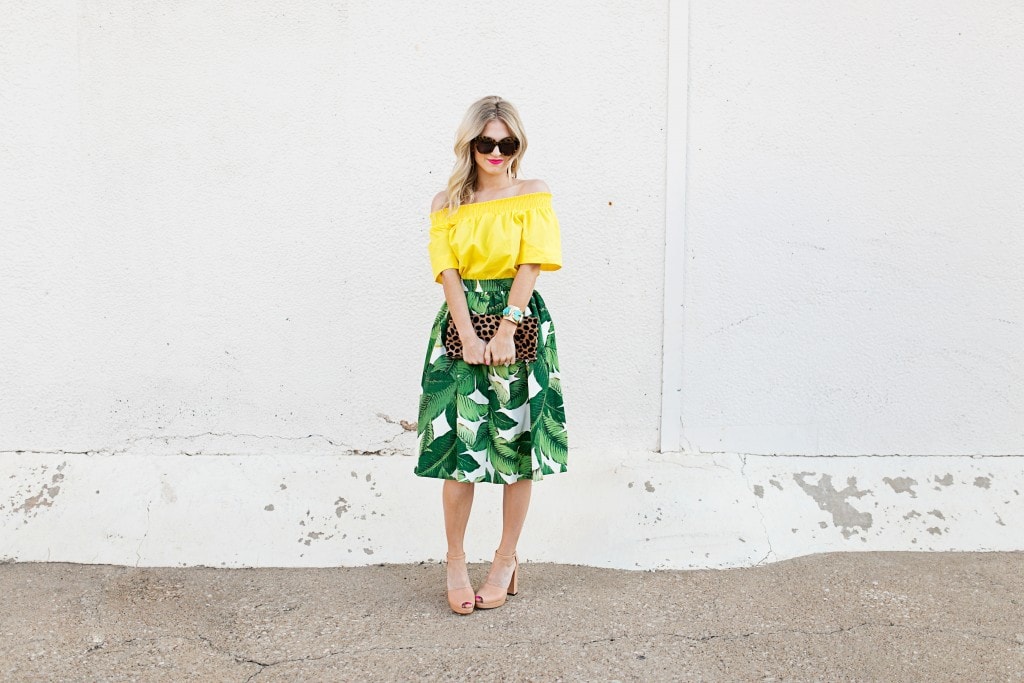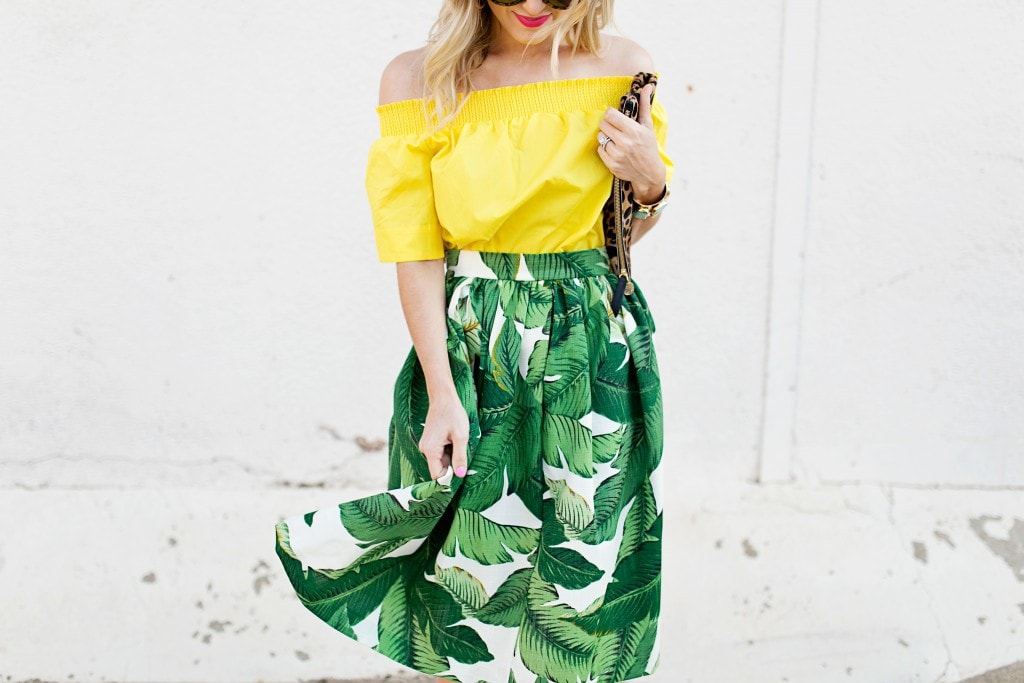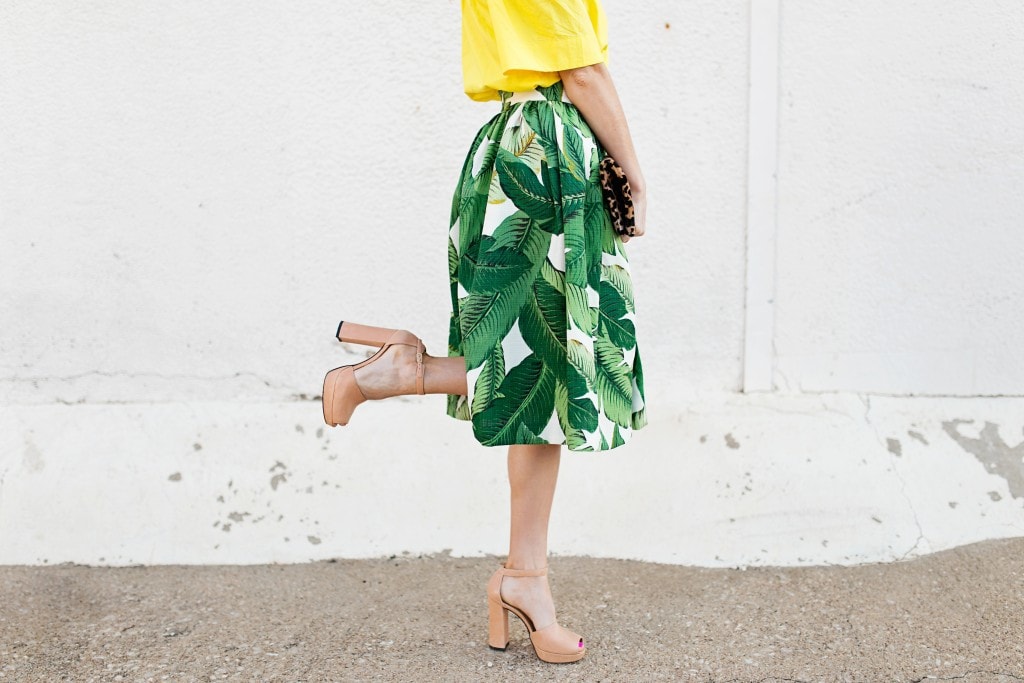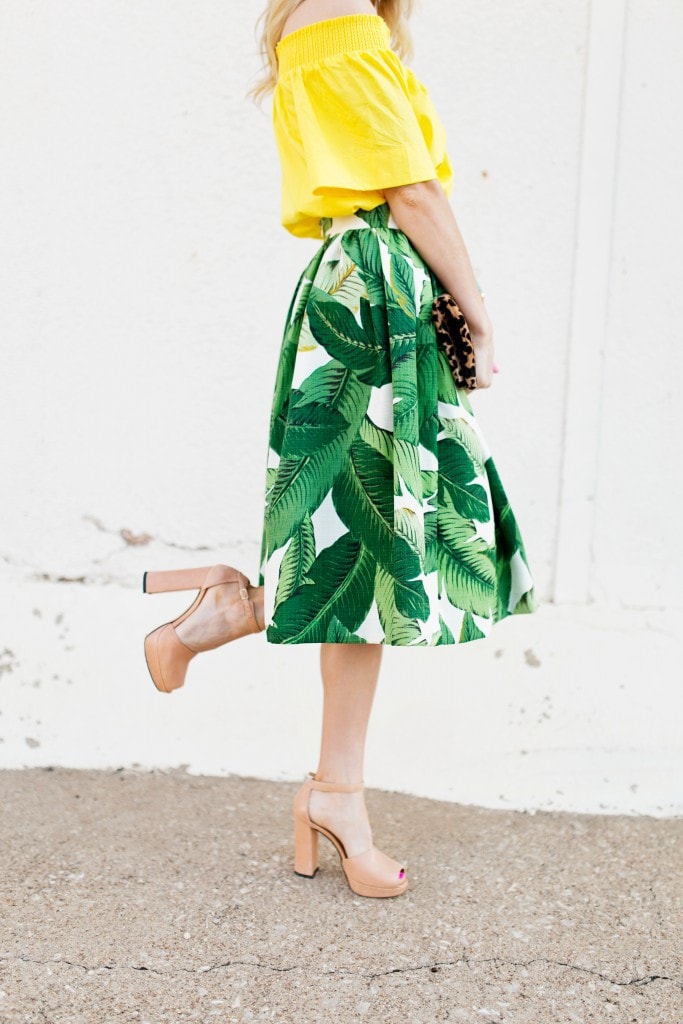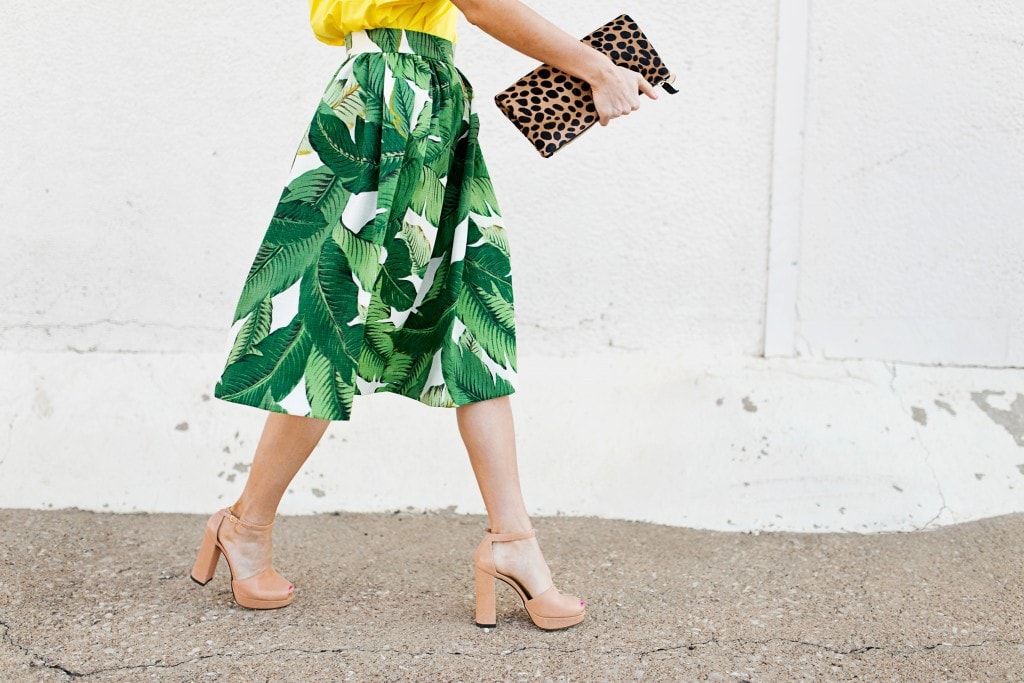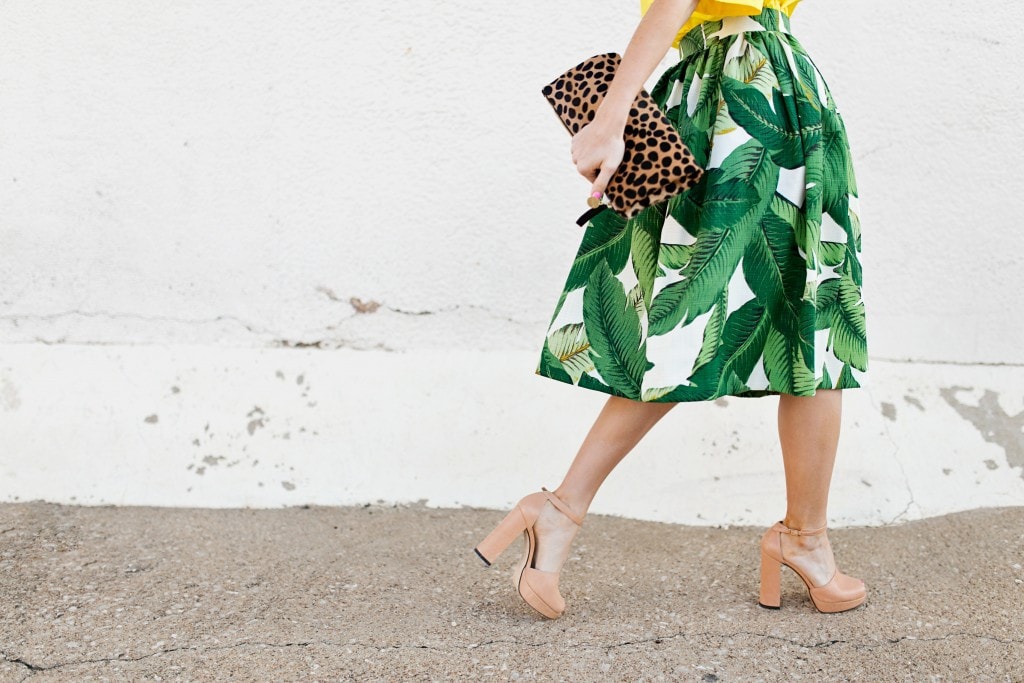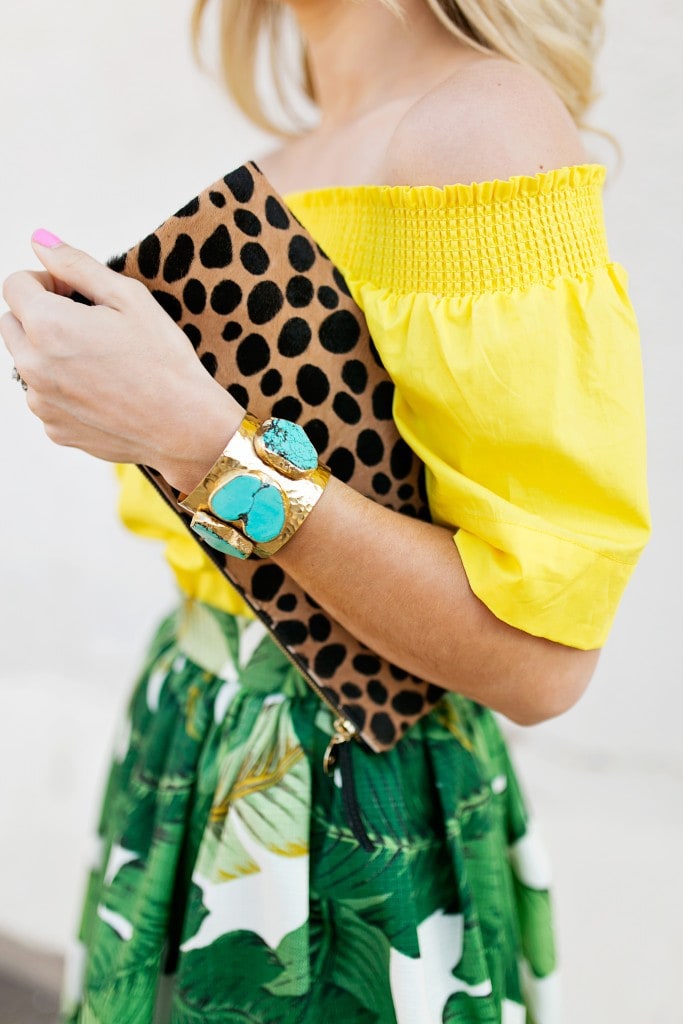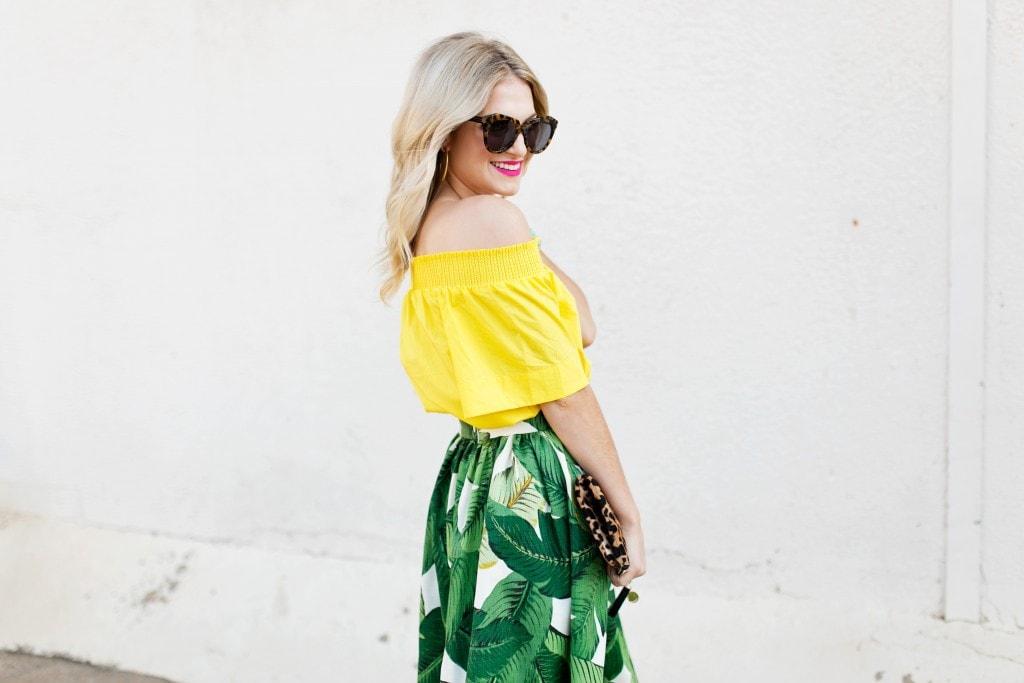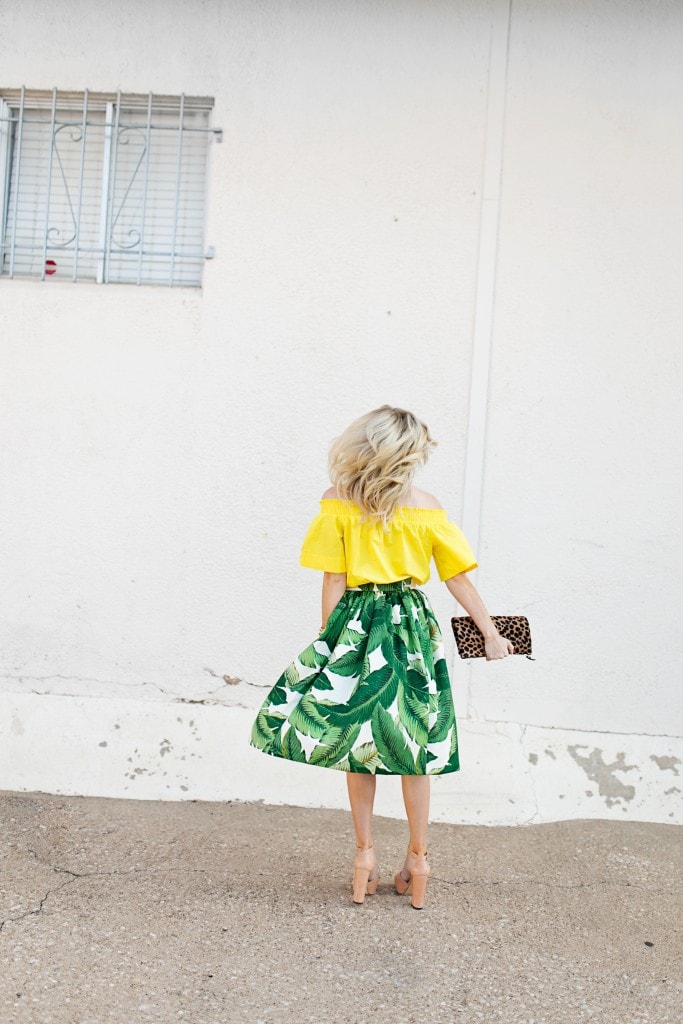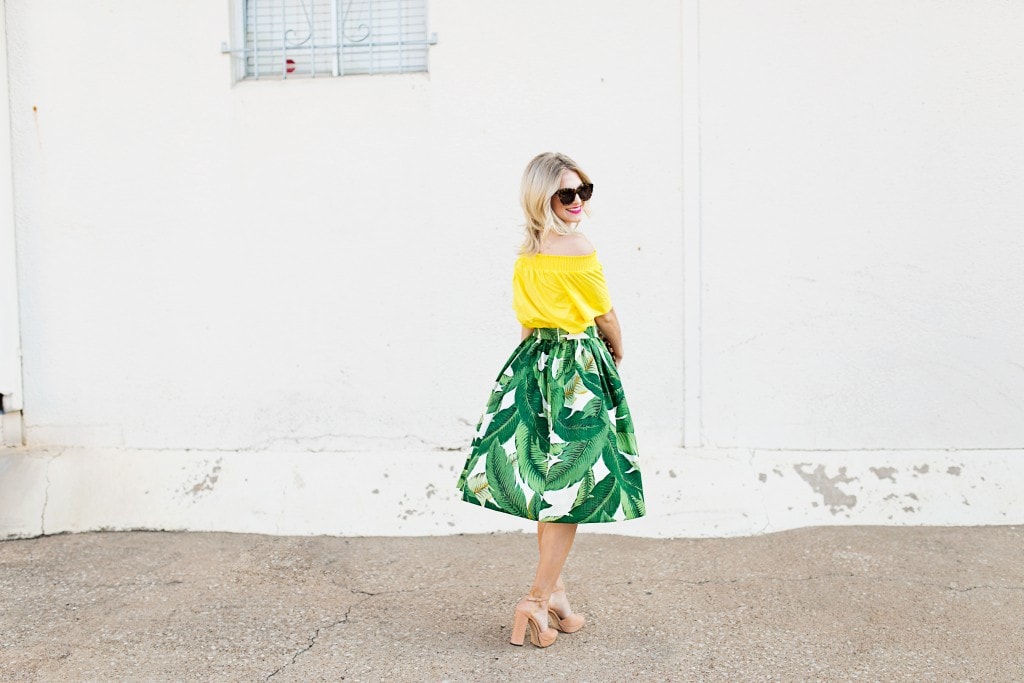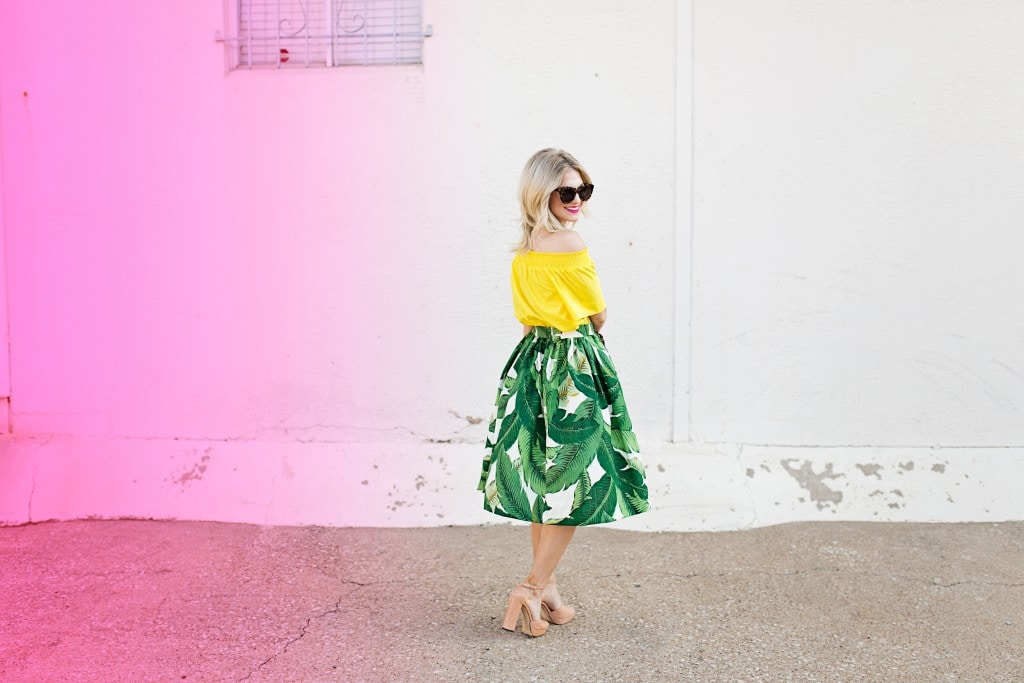 Top: J.Crew | Shoes: Stuart Weitzman, Similar | Skirt: Party Skirts [c/o] [True to Size, wearing S] Short Version | Clutch: Clare V. | Lipstick: Bella | Sunglasses: Karen Walker | Cuff: Goldenstrand [c/o] | Earrings: Moon & Lola
Photography by: Angie Garcia
---
Weekend trips are my BFF4LYFE. Is that the proper term?
I love to travel, but I have to be honest….#honestyisthebestpolicy
I get reallllll antsy by day 4.
It's not that I'm not enjoying laying by the beach and eating fish tacos, it's just that my mind starts racing.
"Oh look at that girl in her bikini."
"Great bod."
"I bet she runs."
"I bet she runs like 7 miles a day."
"I should start doing that."
"Honestly, I need new running shoes."
"I should probably go to a store and try on new running shoes."
"Eh, I'm on a beach, I can't do that."
"I'll just look online."
"47 e-mails. I should check one. Just so it doesn't feel neglected."
"Ah! That dinner is tomorrow night! I forgot to RSVP. I should probably get up from my chair and call her."
Tell me I'm not alone people. Tell me I'm not alone! haha.
However, with weekend trips I'm able to completely shut my brain off and relax without feeling anxious to start a new project. I saw this article the other day about the 7 most relaxing spots in the US. How perfect is that? 7 easy weekend trips that don't require much travel or stress. I've only been to Santa Fe, but I'd go again, and definitely want to see the others! Have you been to any of these spots?
One of my favorite parts about weekend trips are the date nights you get to experience. We always plan dinner a little early and love to walk around after exploring the town. I thought this little number was perfect for a weekend getaway. This skirt by Party Skirts paired with sandals and a tucked in tee for day and an off-the-shoulder top and heels for night screams vacation.
I'm headed to Austin this weekend for a getaway and I know it will be a perfect 24 hours away! Do you have any fun weekend plans?