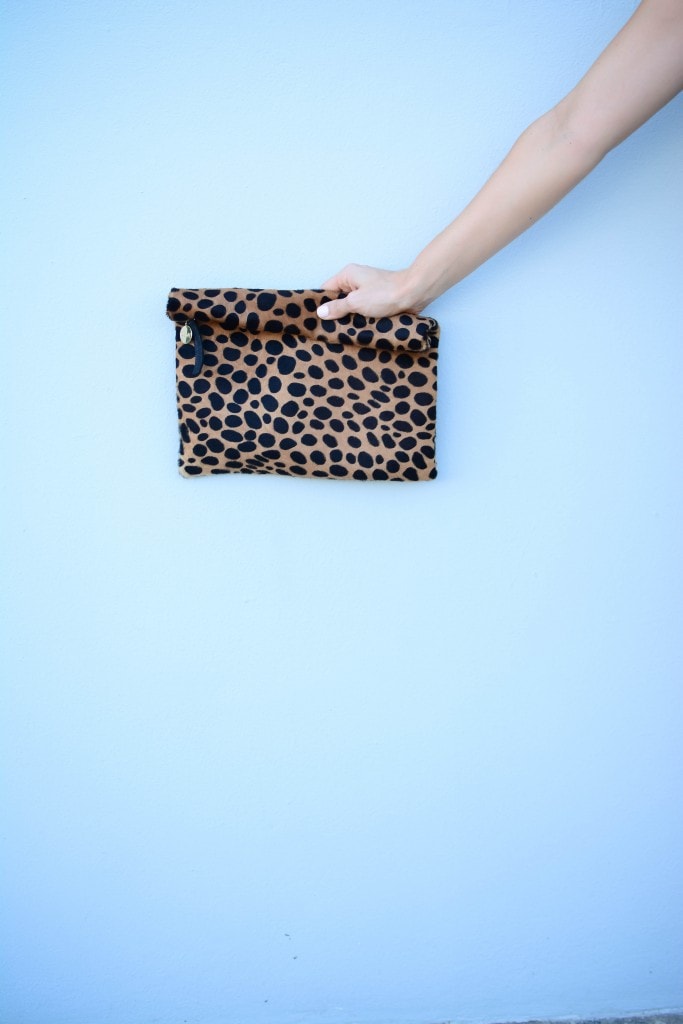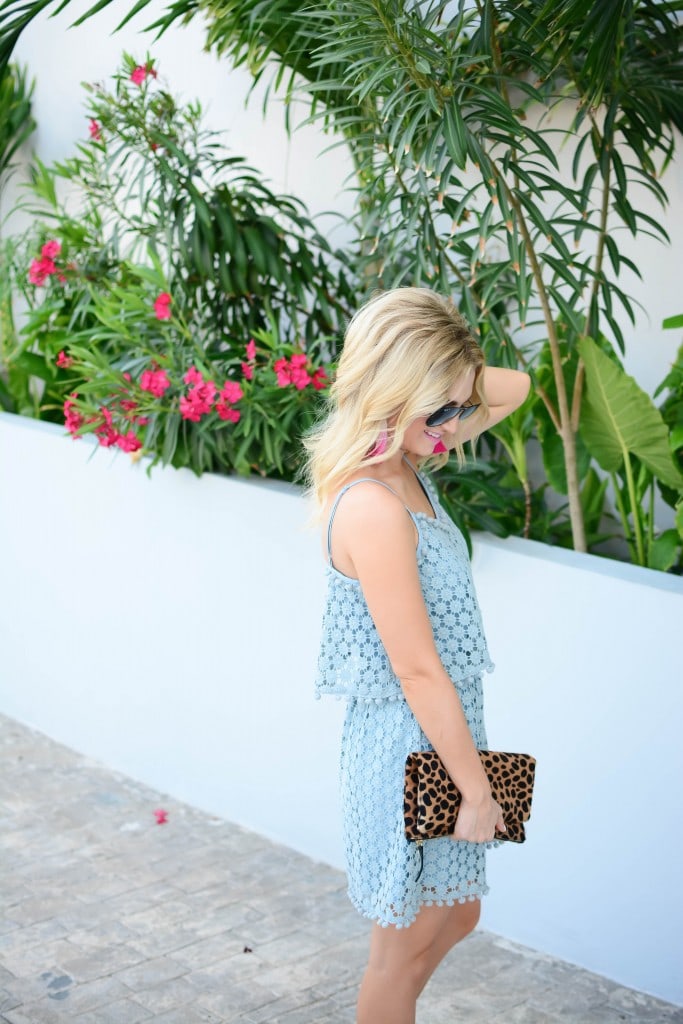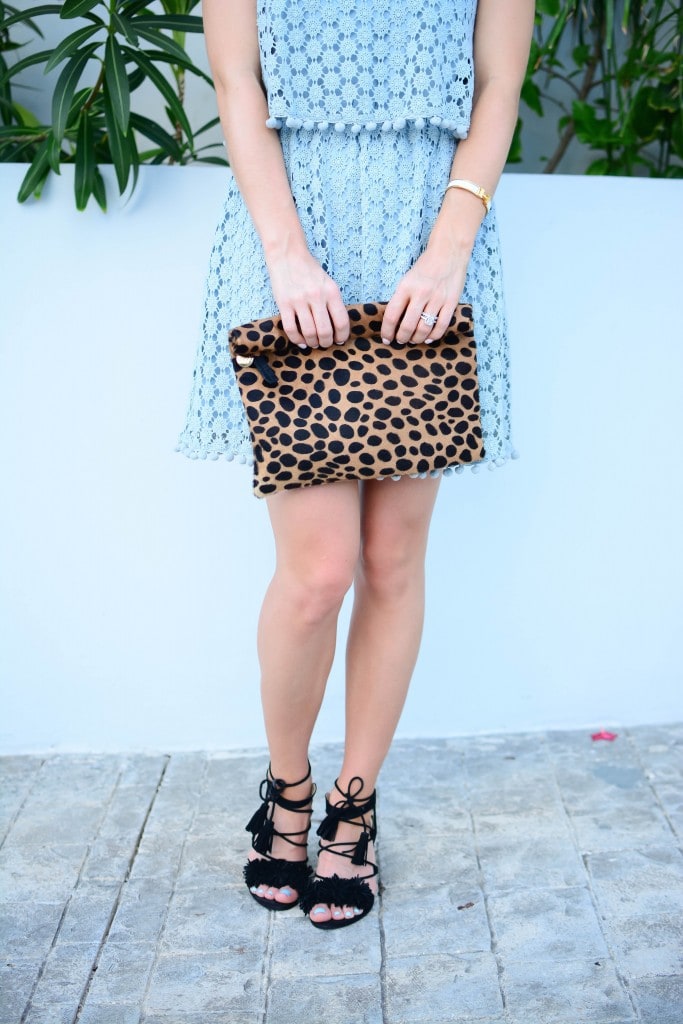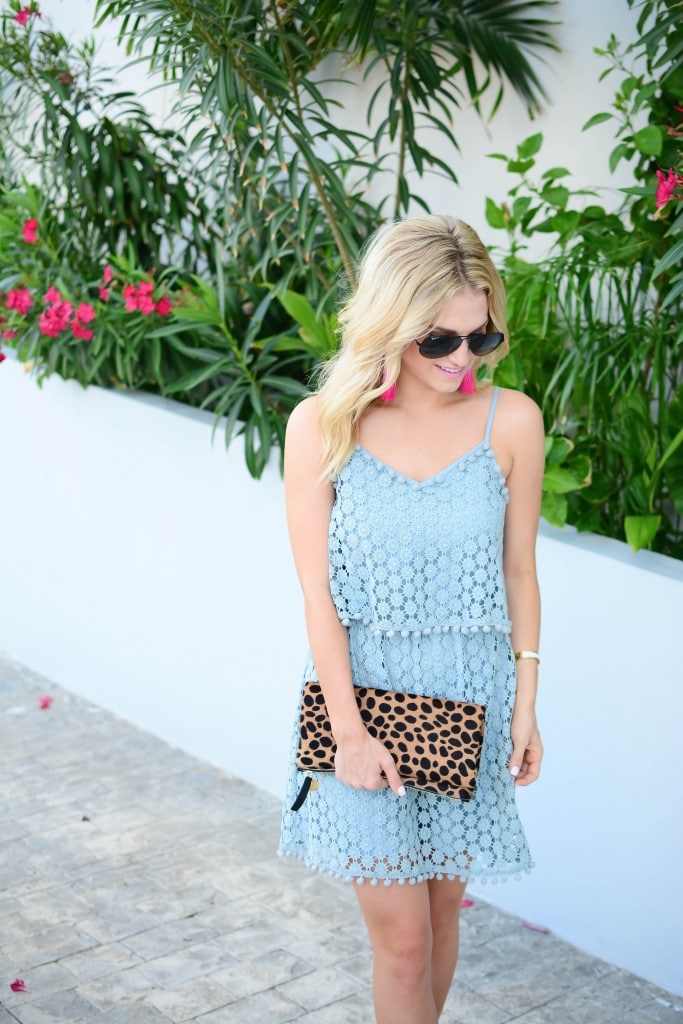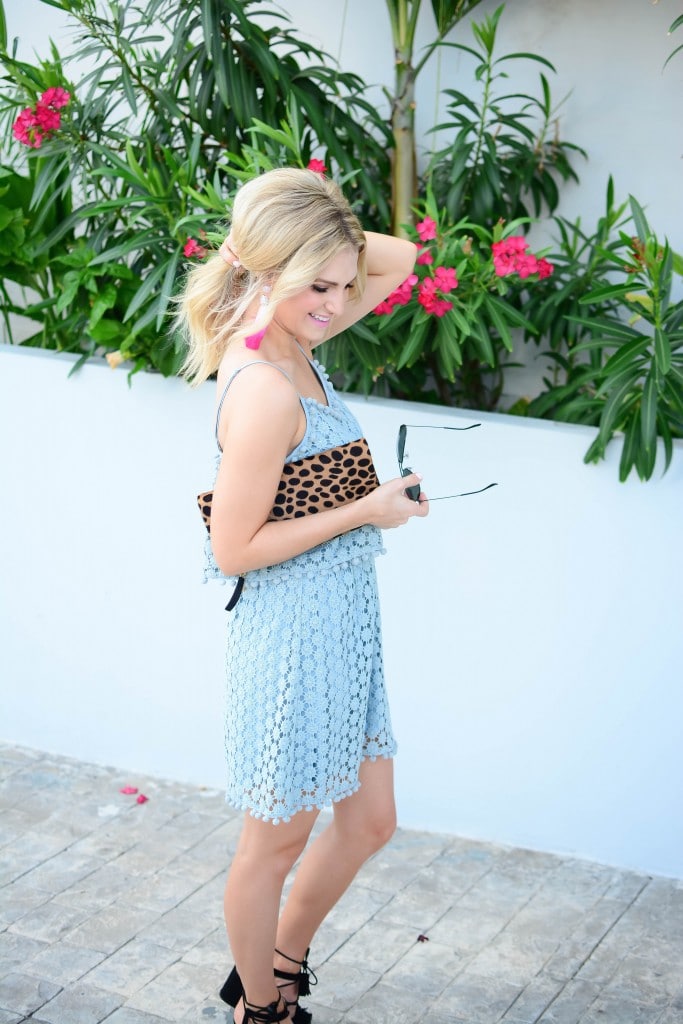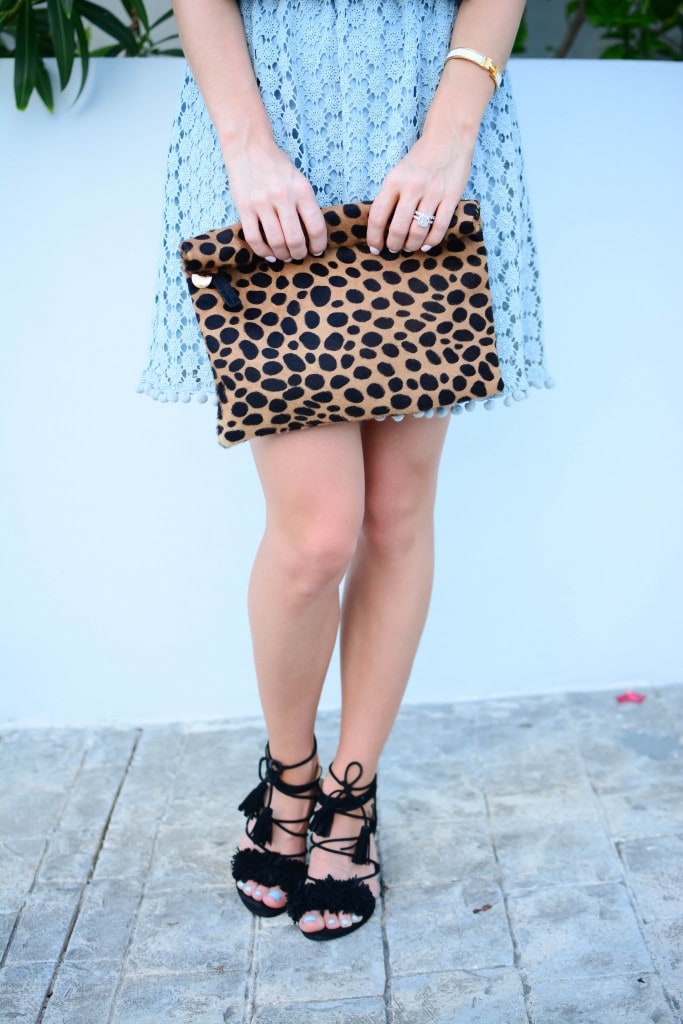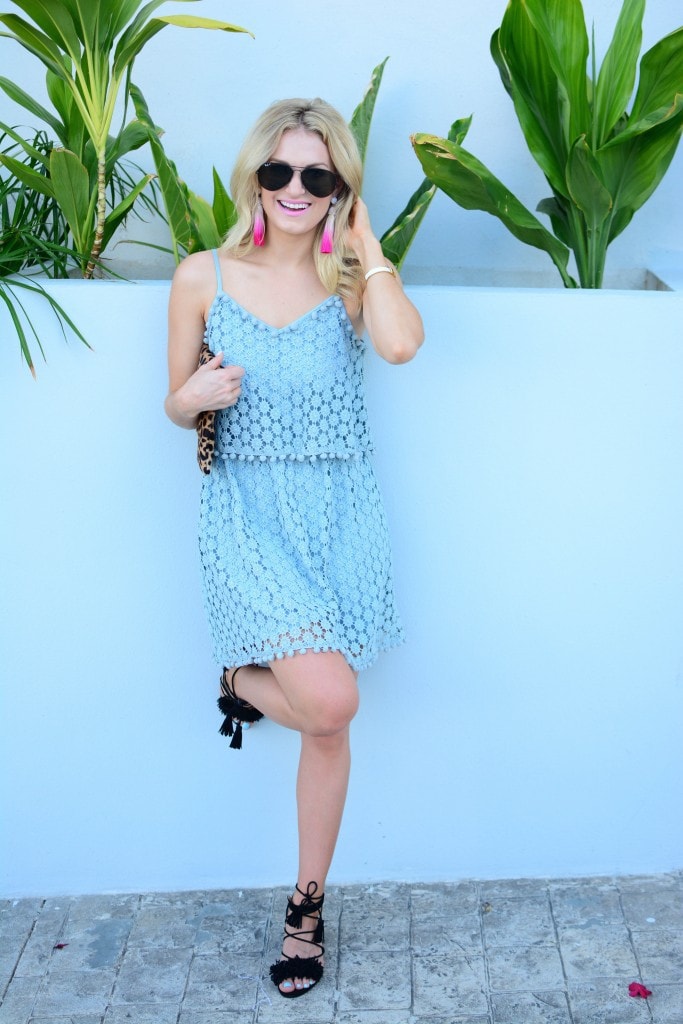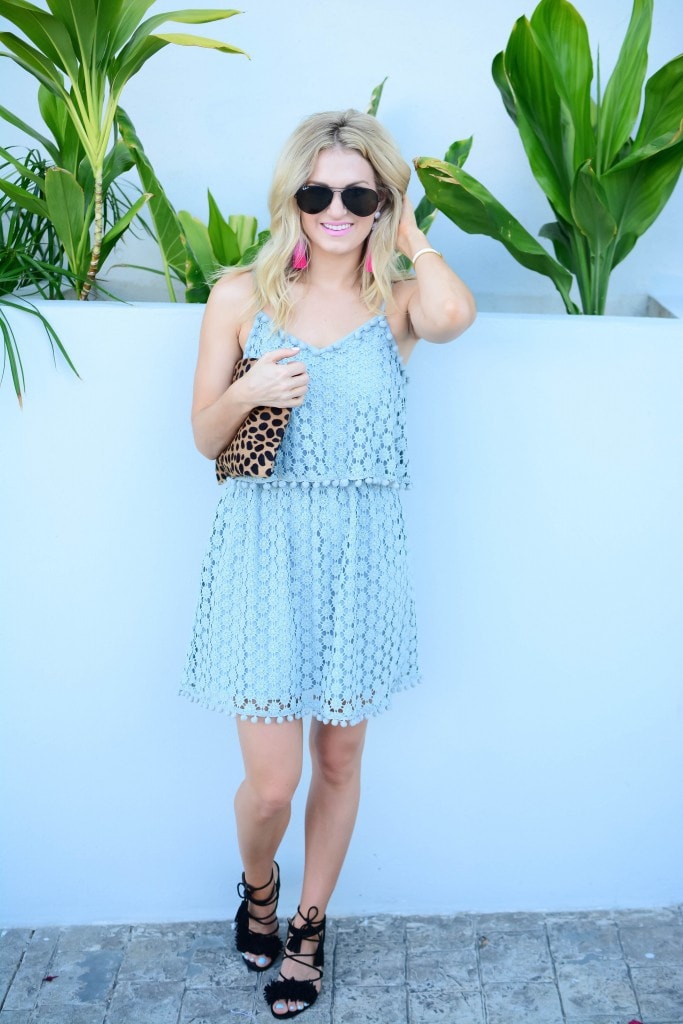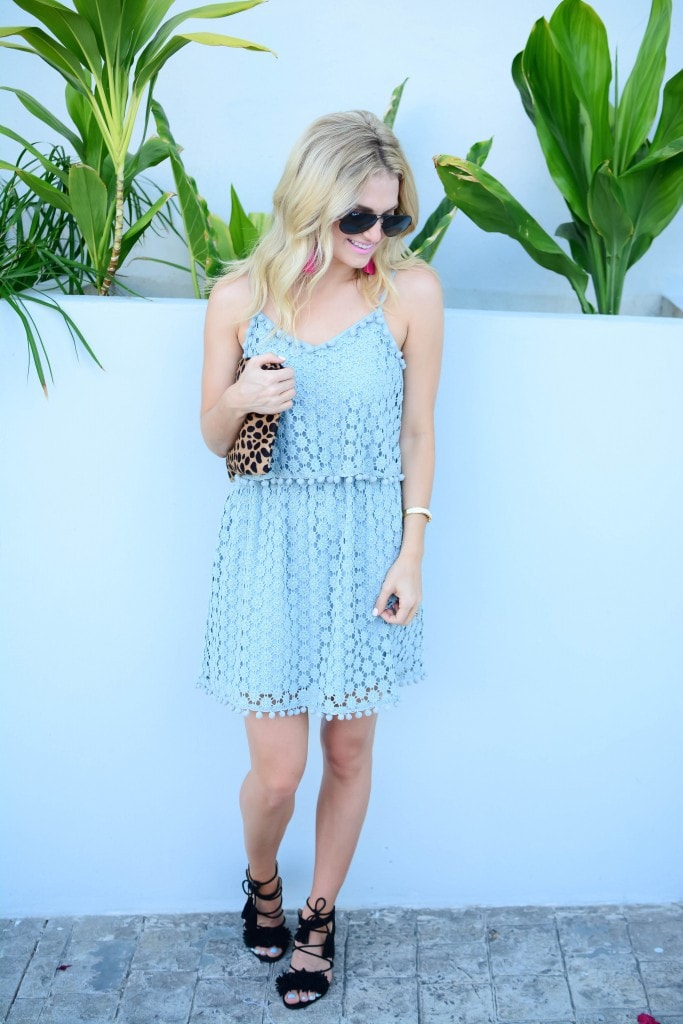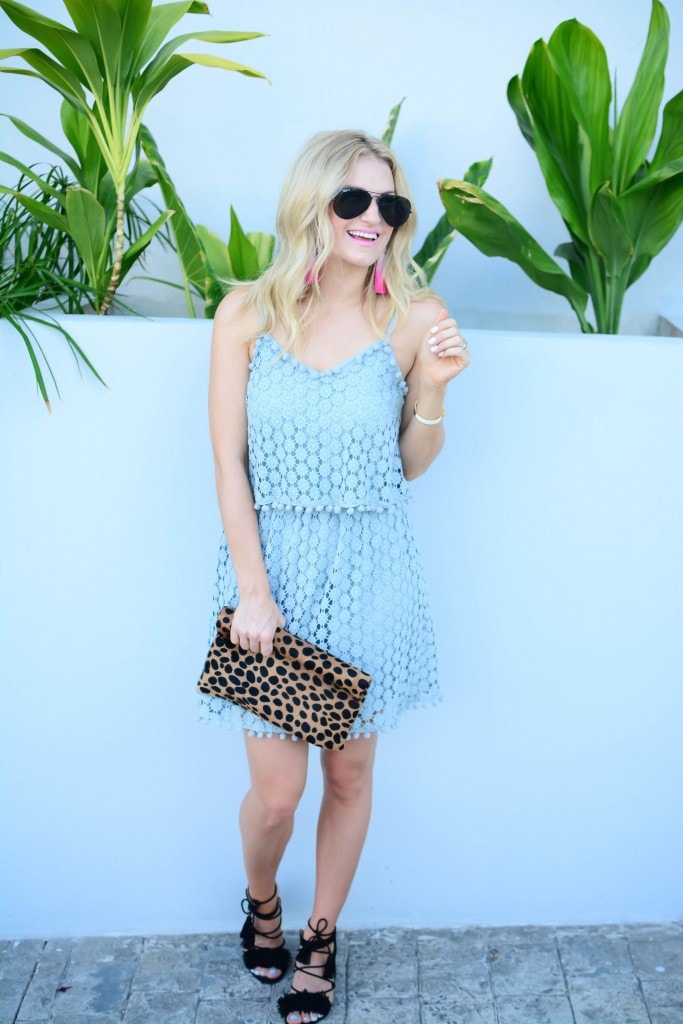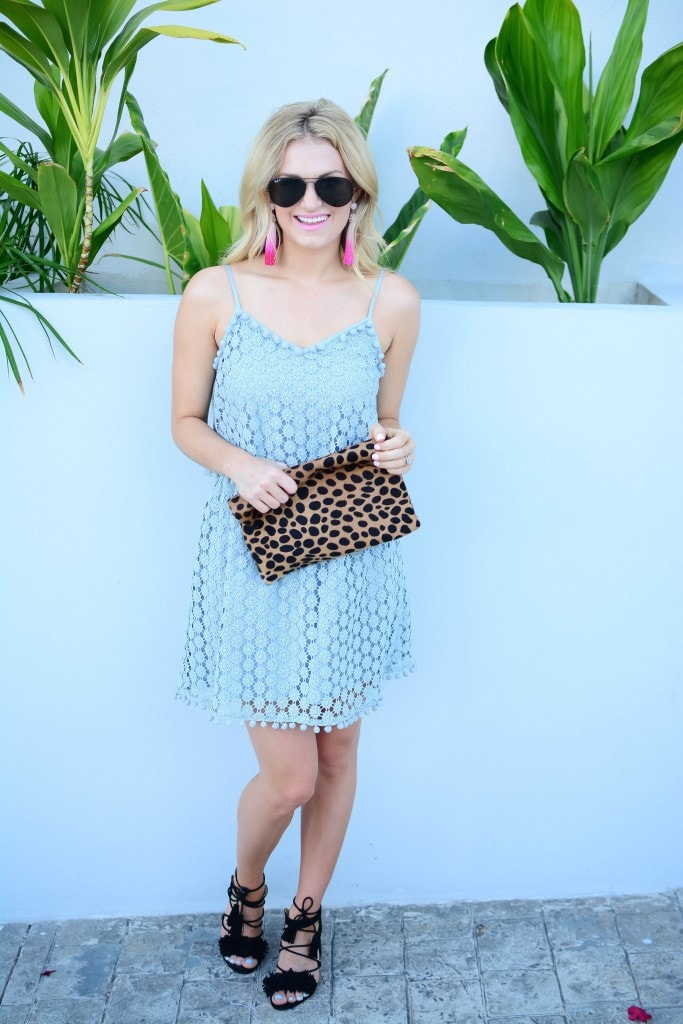 Dress: Tularosa | Shoes: Similar | Bag: Clare V., Dupe, Dupe | Earrings: Baublebar [c/o] | Lipstick: Nymph
---
Remember when I chatted about wearing this dress to the wedding in Mexico? Well, always pack two dresses for destination weddings, ladies. Always pack two! Some other people were wearing it and I didn't want to make anyone feel uncomfortable [I never mind matching but some people do!] so I just whipped this dress out instead. It was so fun and honestly incredibly comfortable!
Let's move on to Friday Frills….
1. Where'd My E-mails Go?
If you love Like To Know It, chances are lately you haven't been getting your e-mails. I've gotten lots of comments from readers/e-mails and I can see how many receive, etc. Last week Instagram updated [was a new pink florescent icon necessary?!] and you now have to re-log into your apps associated with instagram! So if you haven't been getting your usual Like To Know It e-mail just log back into liketoknow.it here! You should be good to go! 🙂
2. New Bedside Tables
When we purchased our nightstands they were honestly a quick decision. They were majorly on sale [I think I paid $100 for the pair!] but they came damaged, etc. I didn't complain because they were such a steal, but now I've realized we need nighstands with actual drawers! Open ones are kind of, ehhhh, all looks, no function! I LOVE the look of mirrored ones and the functionality. It won't damage anything if Paul forgets a coaster with his water. But they are so pricy! I'm trying to wait and hope the perfect flash sale opens up. Here's a few I'm loving, let me know your thoughts!

3. Post Requests
At heart, I feel like a writer. I may not "technically" be one, but that's the love that really spurred me on to getting a degree in public relations and working in the industry. I love writing content that is helpful just as much as it is an inspirational break from the "day-to-day" tasks. I've been working on our guest bedroom redo to share with you all, as well as some fun health posts, a girls' night in that is easy to host, a wavy hair tutorial and a linen post! But I want to hear from you! I'm working on finalizing my editorial calendar for summer, so do you have any request?! Home decor is one of my favorite things to post! If I can help make your home feel more cozy and inviting, I feel like I've won the lottery! haha. But if you would like to see anything else like this post or this, let me know and I'll get to work on that for you!
4. Two More Months of Babies
You probably have seen on snapchat, but I serve in our church's nursery and I help watch the little ones [3-9 months!] while their parents go to service. It's been so much fun and y'all, I've learned so much. I'm the "Charlotte" in my group of friends. I'm not sure if it is because my sister is 7 years younger than me, so I grew up wanting to take care of her or if I'm just "that girl." But I've always loved babies, little kids and couldn't get enough of babysitting and nannying in college! People never thought I went out with friends in college, but to be honest I was just on the couch with my girls Ryleigh and Reese watching reruns of Sofia the First. What's better than that?! I felt like I knew a lot already, but now I feel like I know so much more about moms! There are moms that breastfeed only, moms that supplement, moms that provide a full diaper bag, moms that are more carefree, moms that let their babies cry it out and moms that don't. And you know what, ALL the babies are happy and healthy. ALL. It was such a neat experience to learn that parenting is not one size fits all. It really depends on the child, and every mom does such an amazing job analyzing what their child needs. All of this to say, if you are a mama I just want to encourage you that although there is a lot of negative talk out there about what you choose to do, keep doing what you're doing! It may only be for 9 hours a month, but I get to see first hand how all babies are so different and require different nurturing. Moms are truly the most adaptable people!
Anyways, I've served in our nursery for a year and now Paul and I want to serve in an area together. It's so bittersweet! I'm excited to work alongside my husband, but I'll definitely miss the sweet babies!
5. Beach Basics
In two weeks we head to Rosemary Beach, my favorite vacation spot! My parents, my sister, her friends, Paul and I will be down there for a week and I'm so ready to spend quality time with family. Having 4 other girl's suitcases to play dress up in means I kind of want to go all out with bright colors and tasseled pieces so we can have fun getting ready together at night. Here's a few things in my cart!

As always, thank you so much for stopping by and spending a few minutes with me! It means more than you'll ever know!!