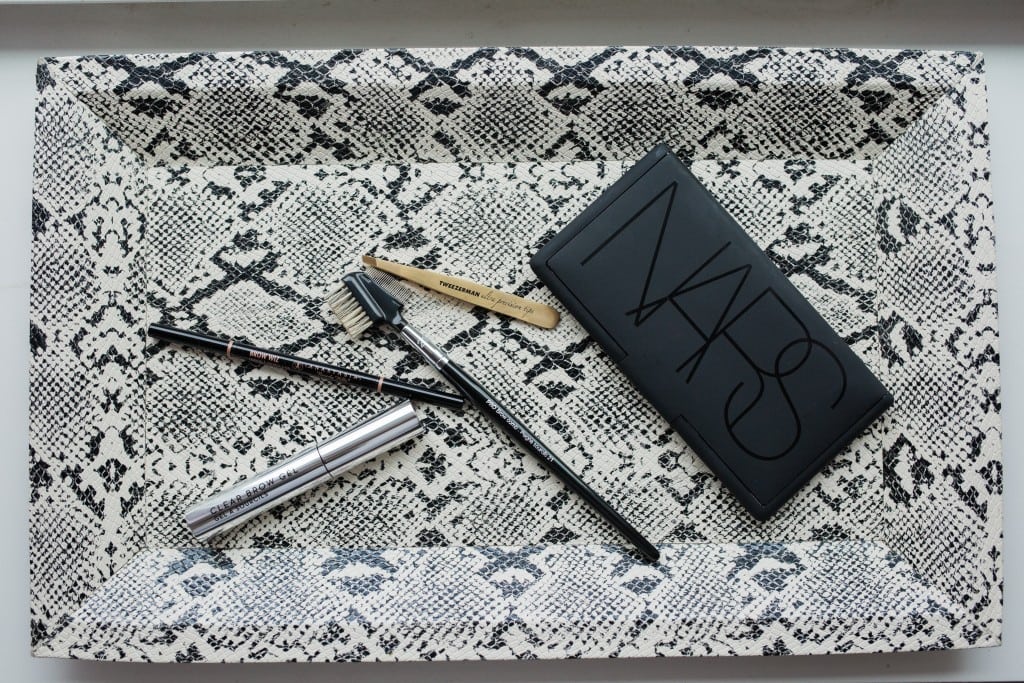 If your eyes are the window to your soul, then your eyebrows must be the window treatments. And we all know how meticulous good interior decorators are about window treatments. But since when did brows become such a big deal? Maybe you started to pay attention once Anastasia became hyped up at Sephora or maybe you became obsessed when Cara Delevingne started gracing every single magazine.
I started in 4th grade. Saturday nights before church on Sunday my mom and I would have a little ritual. She would paint my nails, curl my hair and talk to me about never plucking my eyebrows. If I ever had a stray I wanted plucked I was to come to her and she would do it.
So when I became of age to start noticing those things, I would do as I was told and lean my head into her lap and she plucked away strays. Mom, I love you for this! I skipped the thin brow phase!
However, this is not to say I didn't skip the "brow" phase. When I started to groom my brows with makeup later in college I remember a girl at a makeup counter sold me an incorrect product. It was a little too dark and a little too much and I still cringe looking at photos. Whatever keeps us humble, right!
But since then, I've tried to just keep a more natural approach to brows. I still only pluck strays and use a few tools to enhance what is naturally there. If you have over-waxed or pluck don't worry! Don't touch your brows for 6 weeks. I know, I know, it's hard. But hands off for 6 weeks and I really suggest applying this in the evening. If you don't want to splurge feel free to try castor oil. It won't work as quickly, but it is told to work!
Then after the torturous 6 weeks is up, go to a highly-trained brow professional and treat yourself to one grooming. From then on out you'll be able to keep up what they did and just follow their arch!
Now how do you define them?!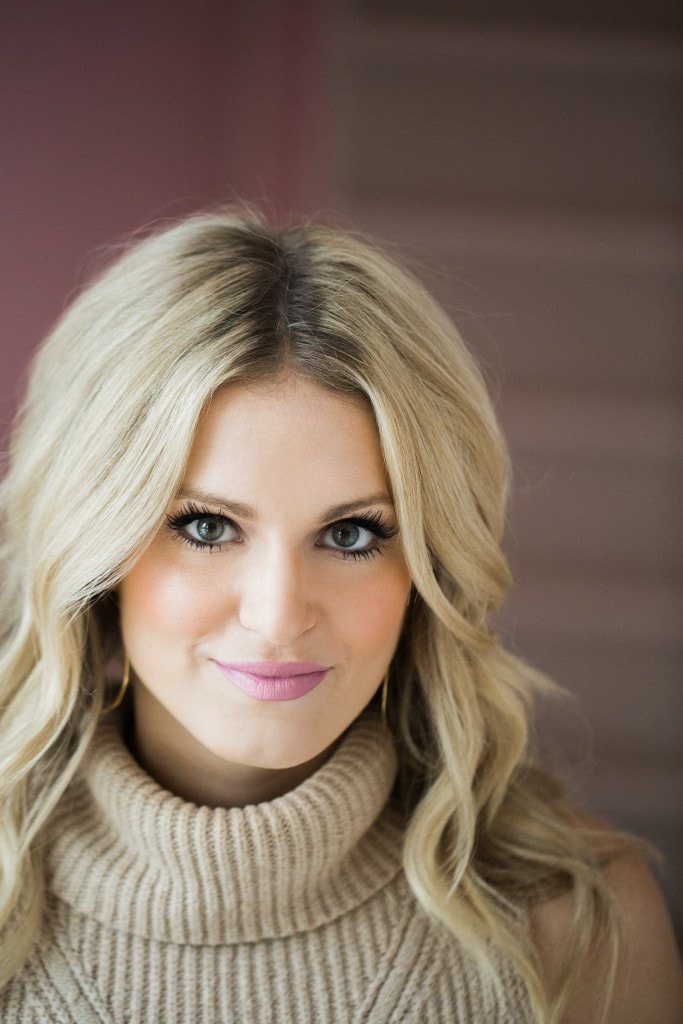 Start with clean brows. Here I have no makeup on them.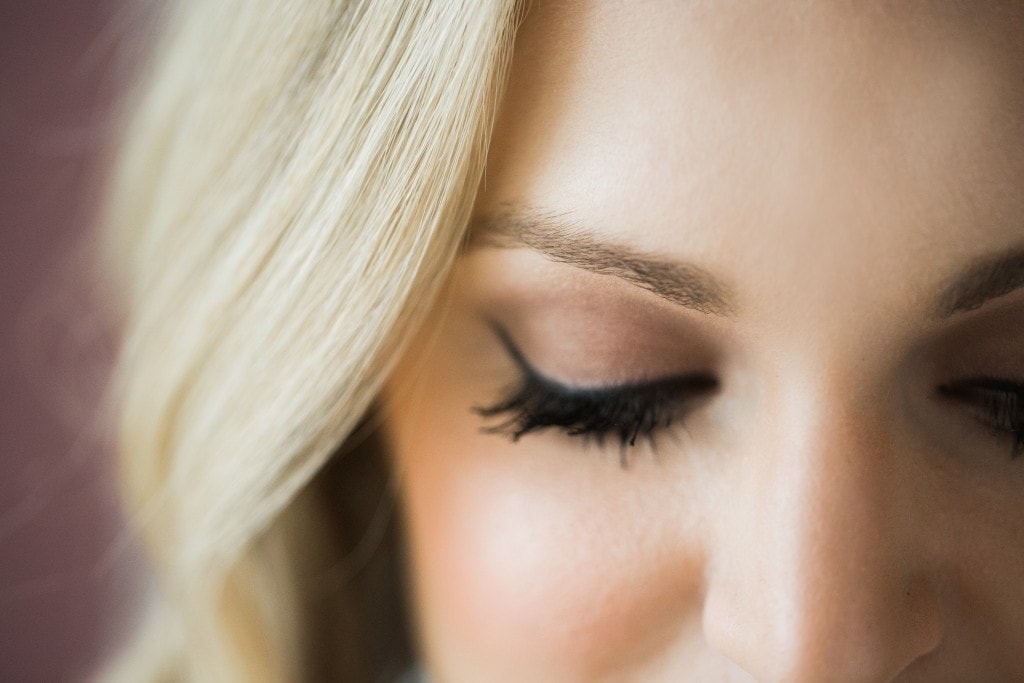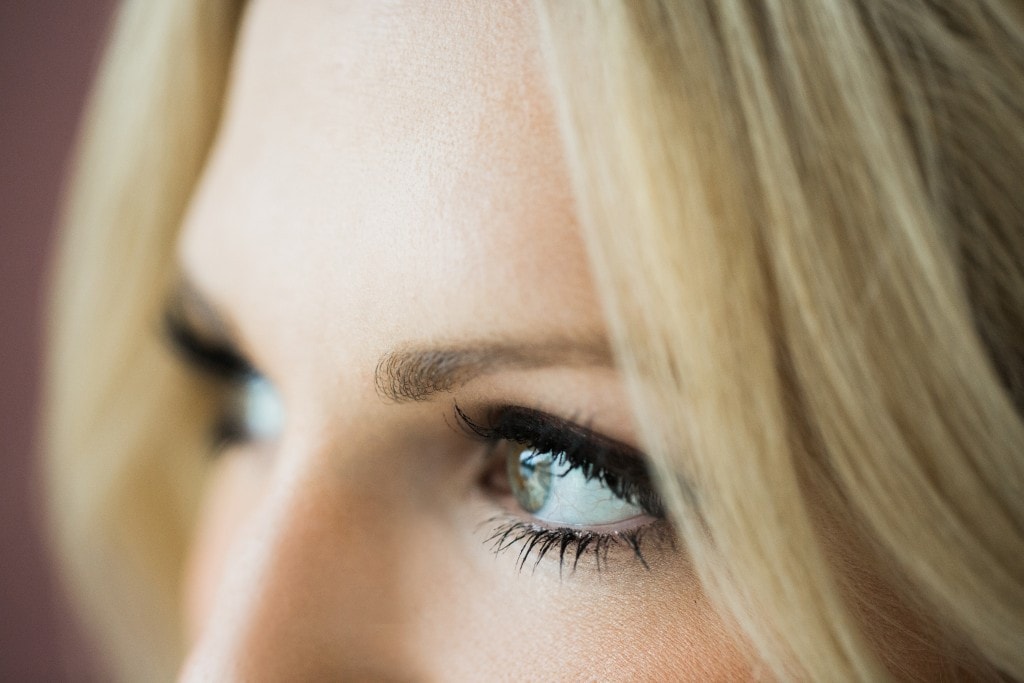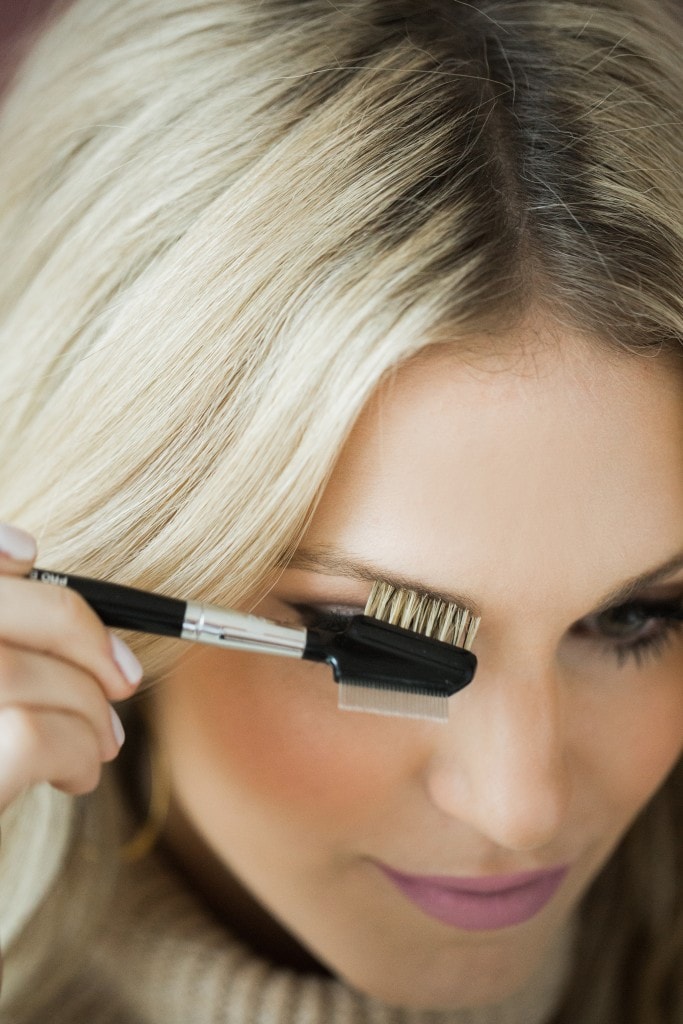 Next take a brow brush and brush your hairs up! This allows you to really see the arch you have and any strays that might be hiding.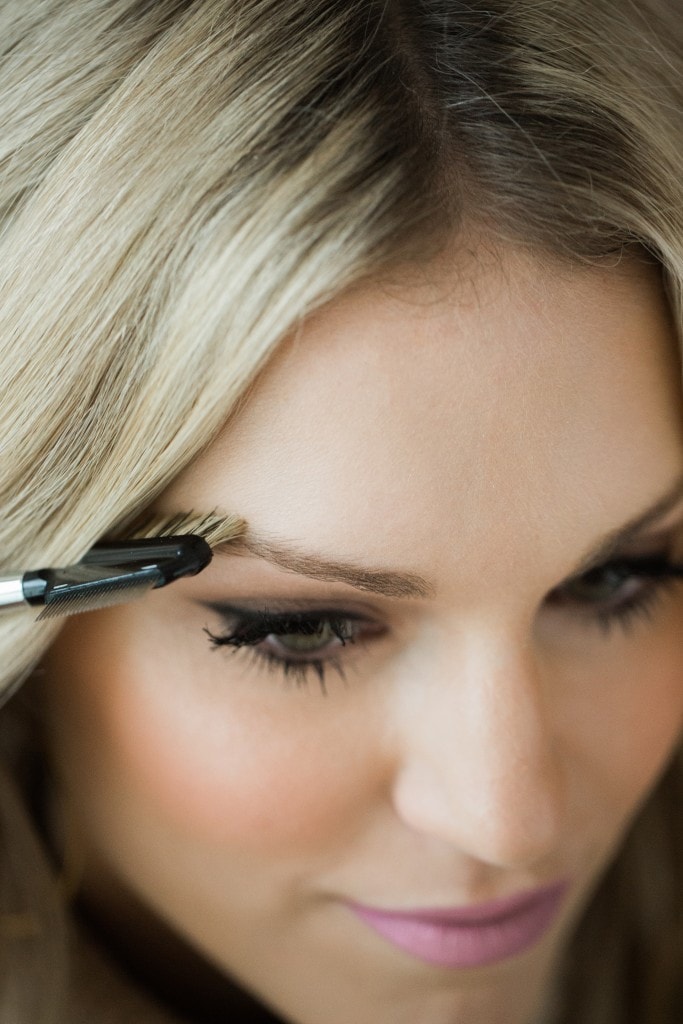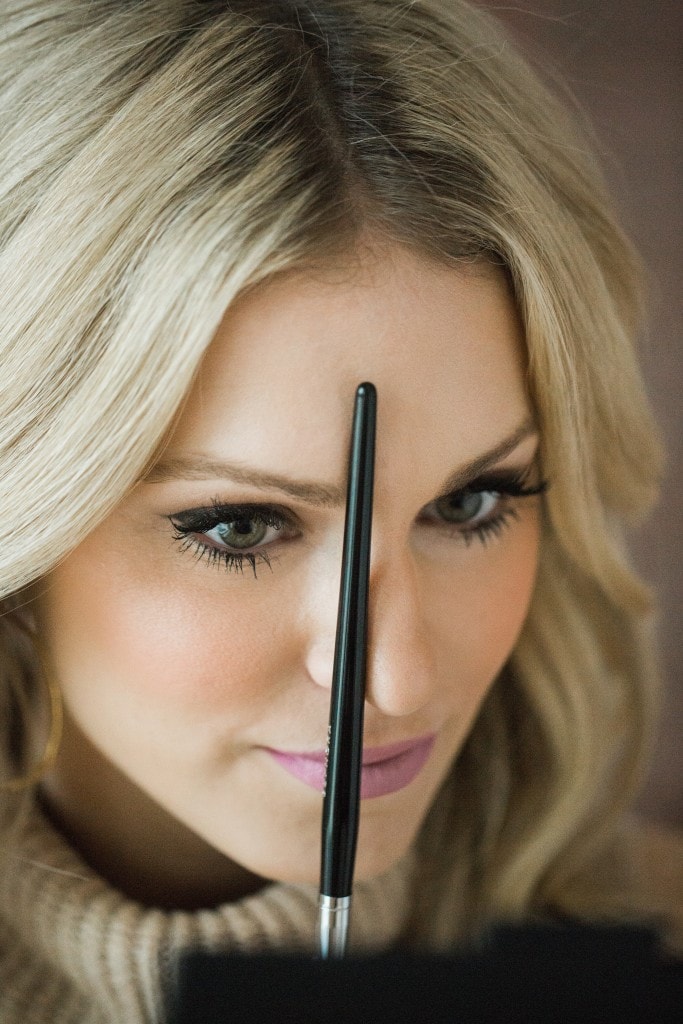 If you do think you need to pluck more closely to the arch, use the end of the brow brush to create a straight line up your nose and by your brow. Your brow should start where the brush is.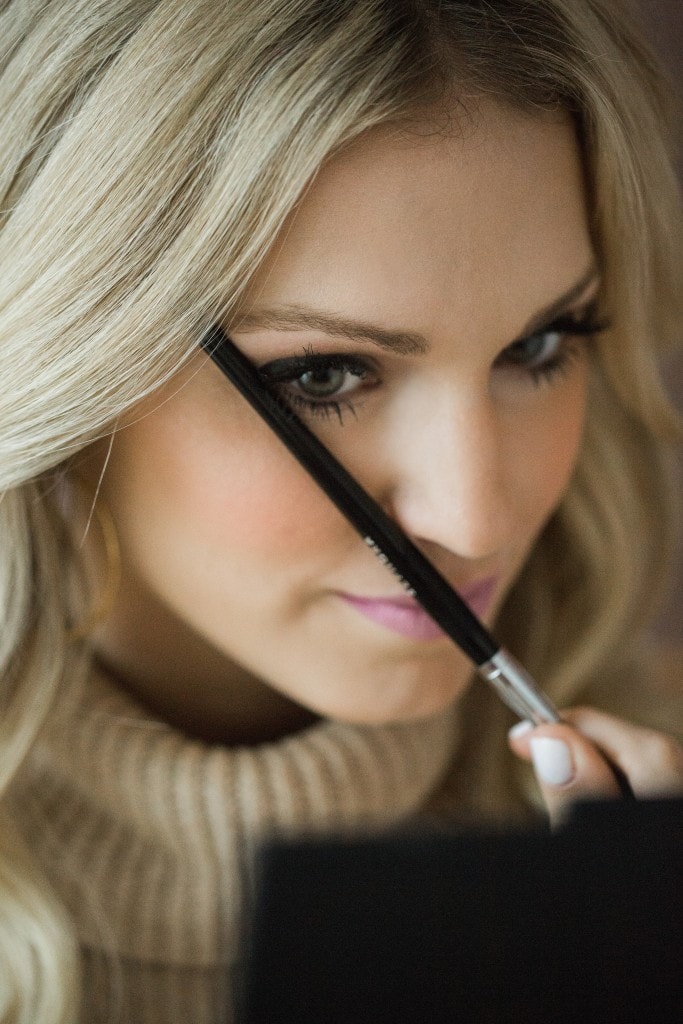 Then turn the brush to a 45 degree angle and that's where the end of your brow should be.
Remember both your eyebrows won't be perfectly symmetrical. Our bodies aren't made perfectly symmetrical! Eyebrows are sisters, not twins and sometimes even cousins!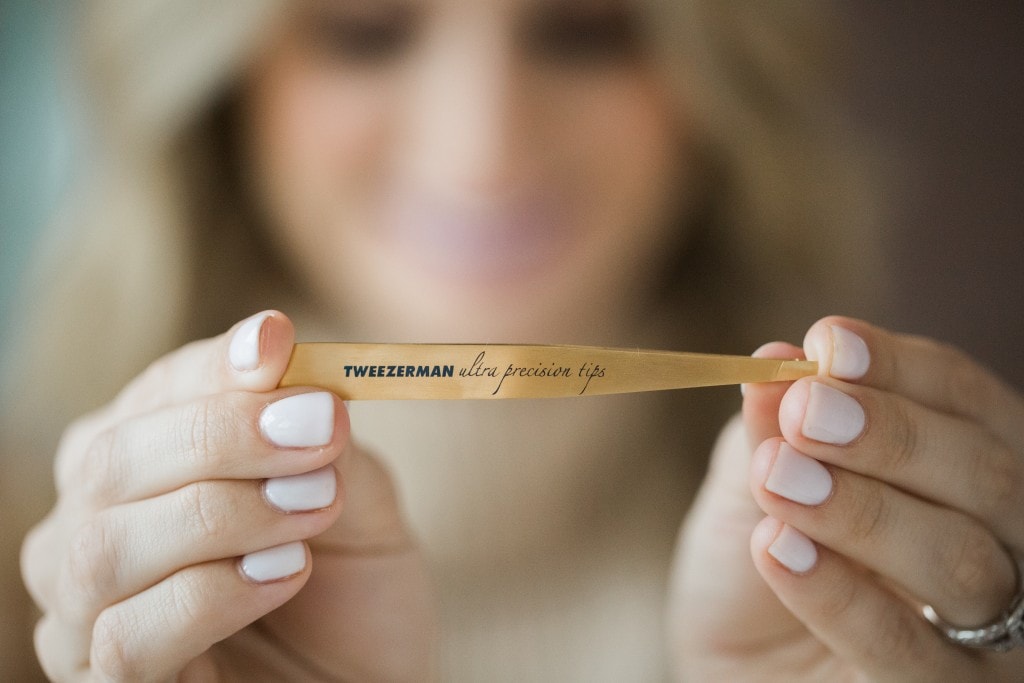 I use good old Tweezerman Tweezers to pluck strays once I have brushed my brows up and found my angles.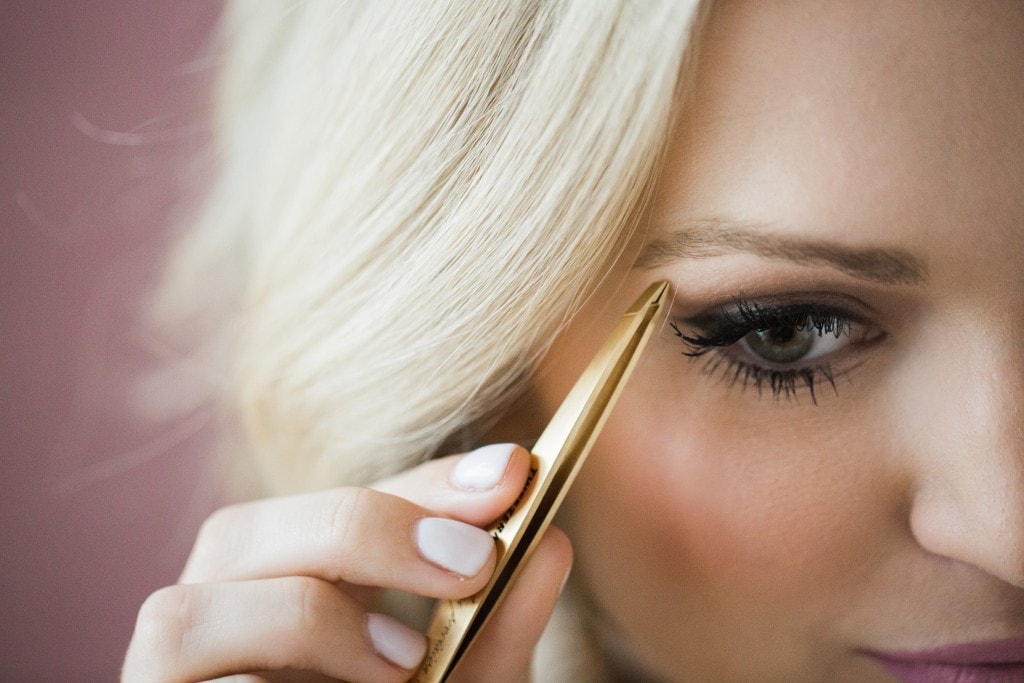 Get any strays, but don't spend more than 10 minutes in front of a magnifying mirror. If you are prone to pluck, don't spend more than 5! You'll grab far too many!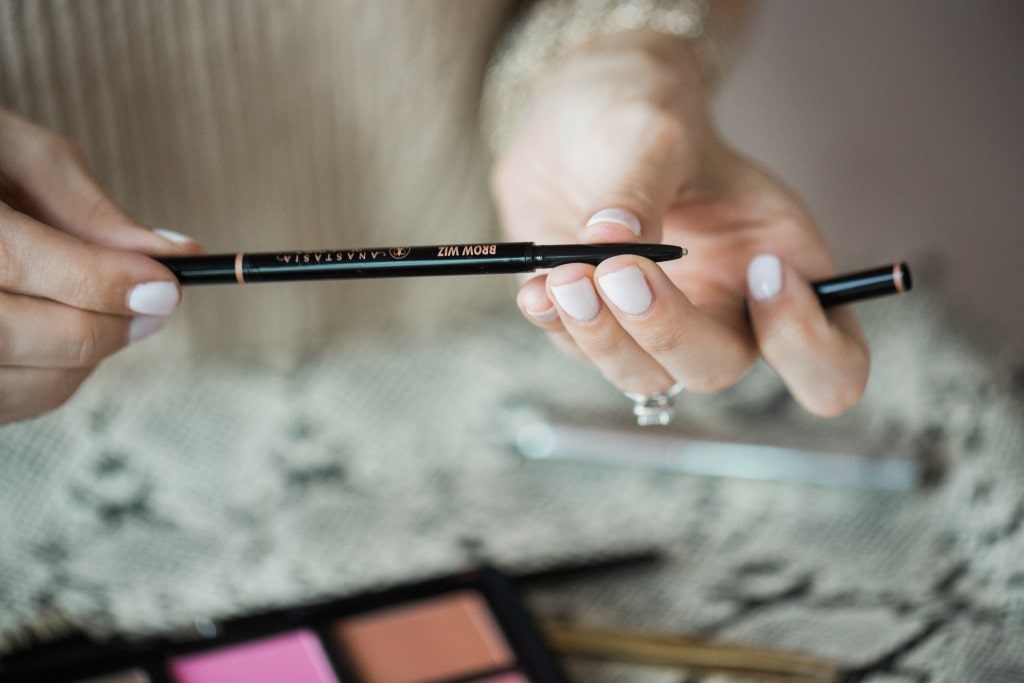 I've used so many different brow pencils and the Anastasia Brow Wiz is what I go back to every single time! I use the blonde shade. As you can see I do have darker brows, and if you are in between shades I always suggest going to the lighter shade you are stuck between.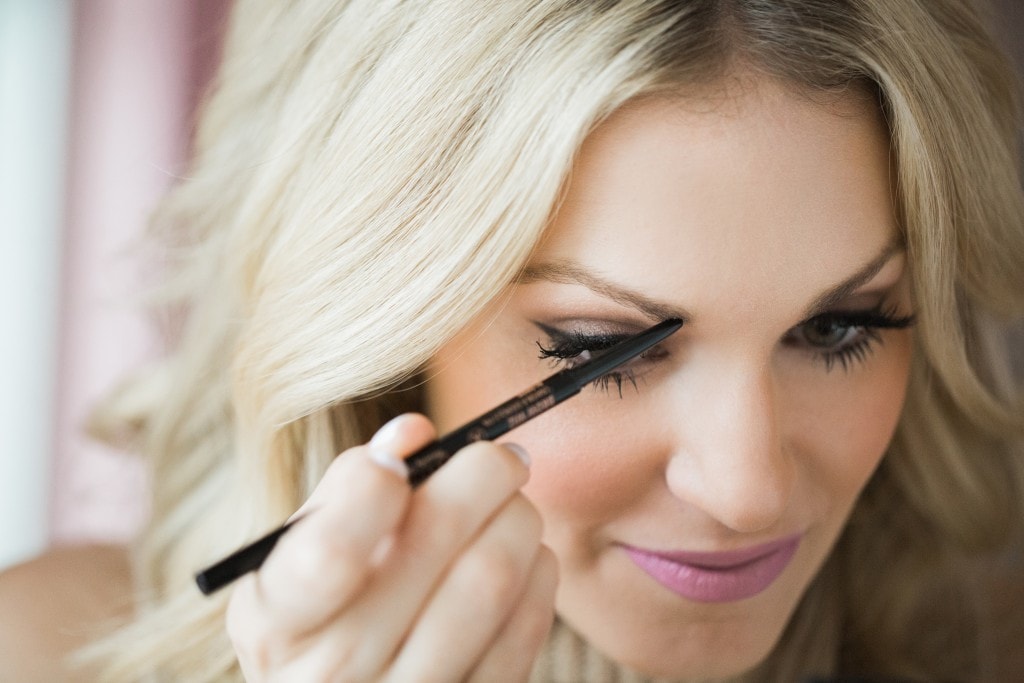 Start at the bottom of your brow and create a little horizontal line. This is like outlining something before you color it in! I don't outline my entire brow as that would be far too strong, but I just outline the bottom of the front so that I know where to fill in.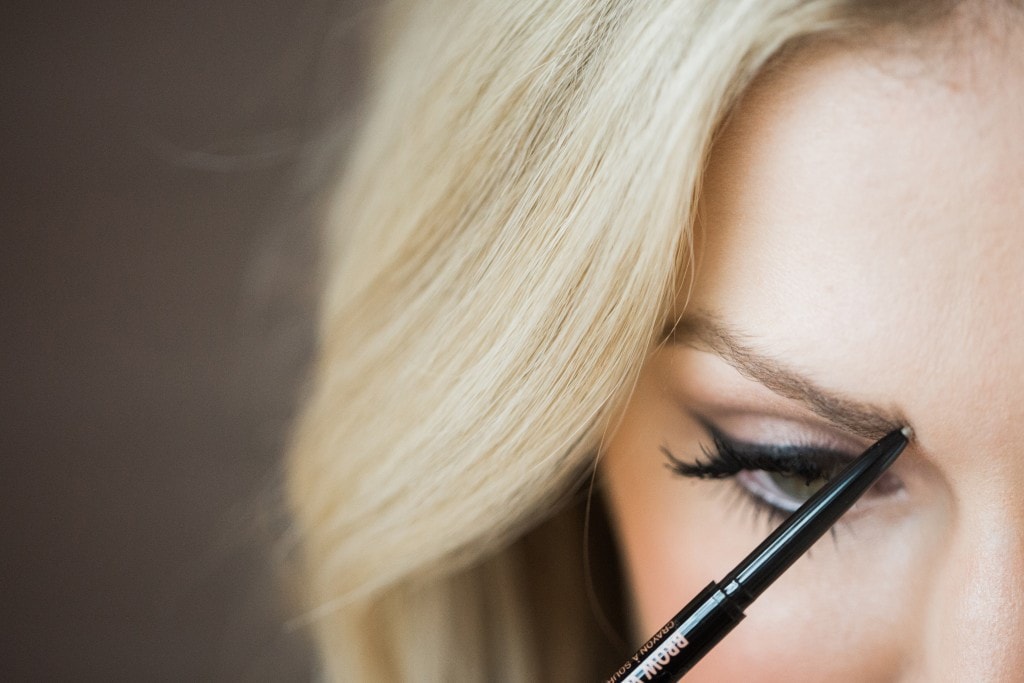 Next, brush up. To create essentially a 90 degree angle from the horizontal line I draw a soft vertical line up where my hairline naturally flows!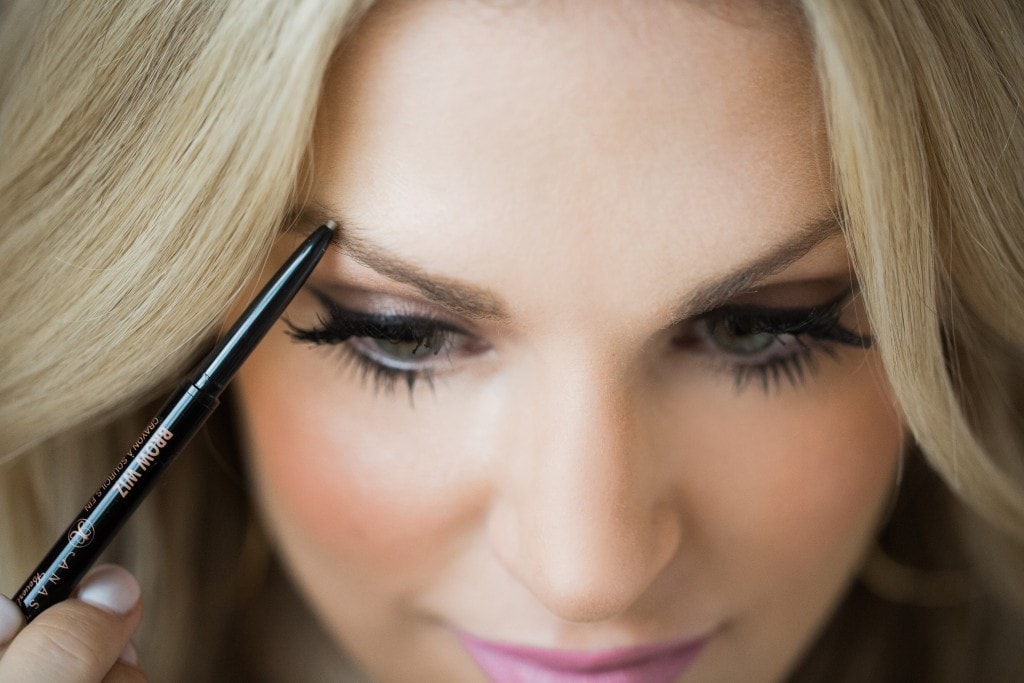 Then I do small brush strokes all over my brow to fill in any strays and make it look cohesive. Do this very lightly!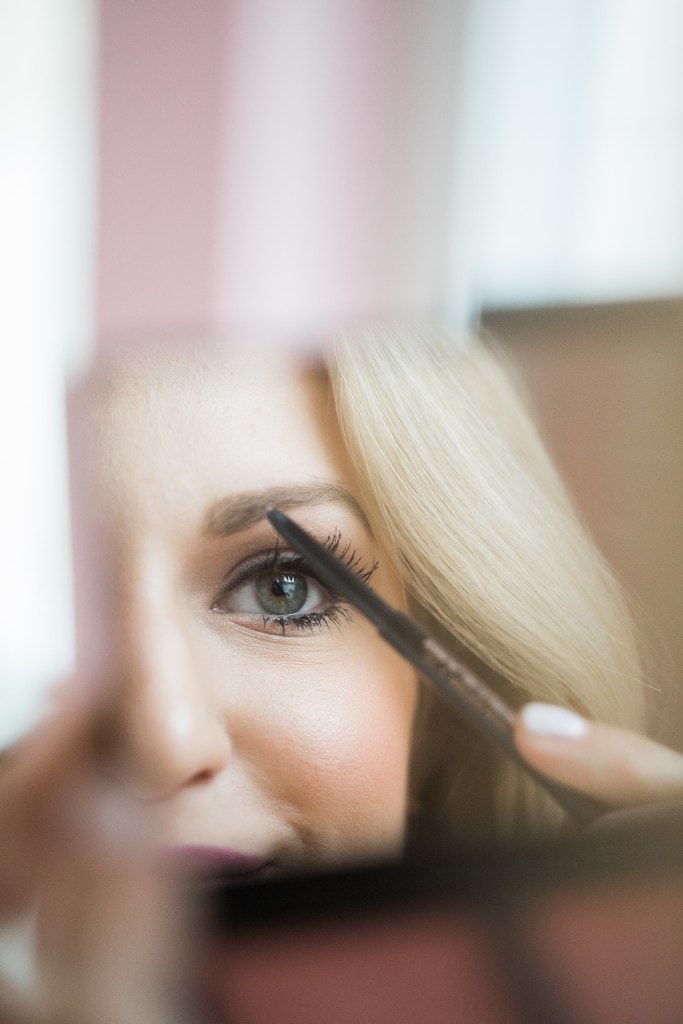 Repeat the process on your next brow!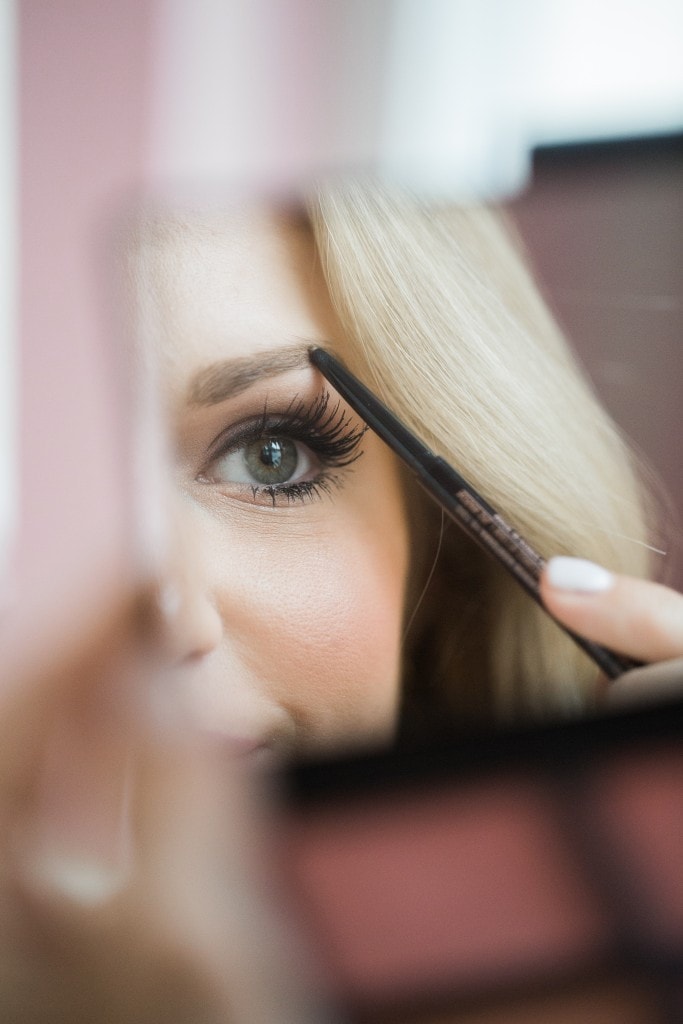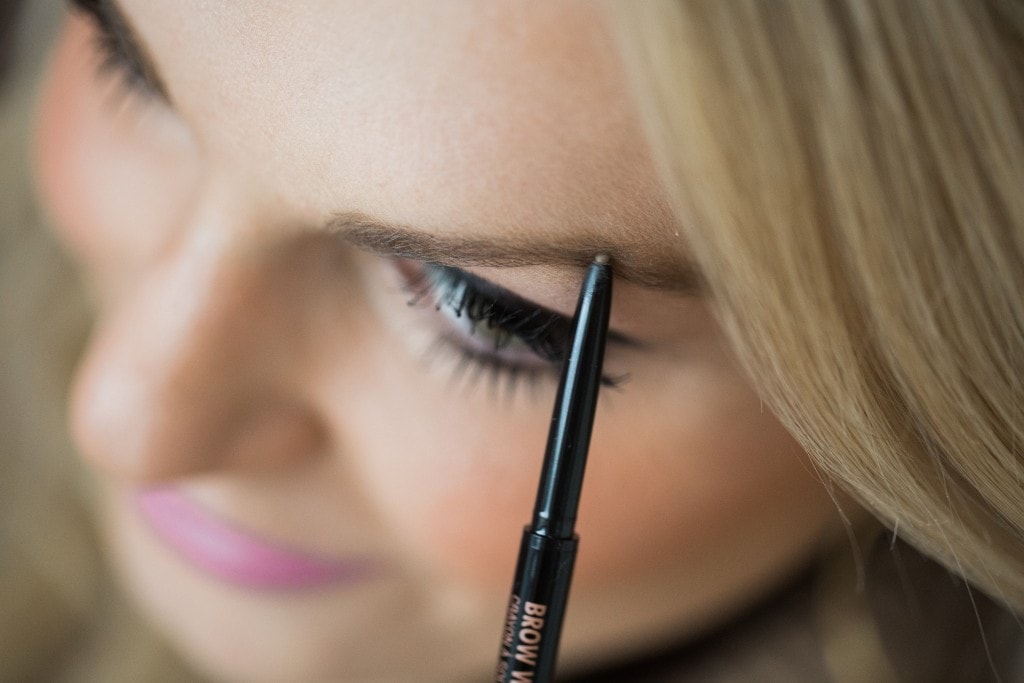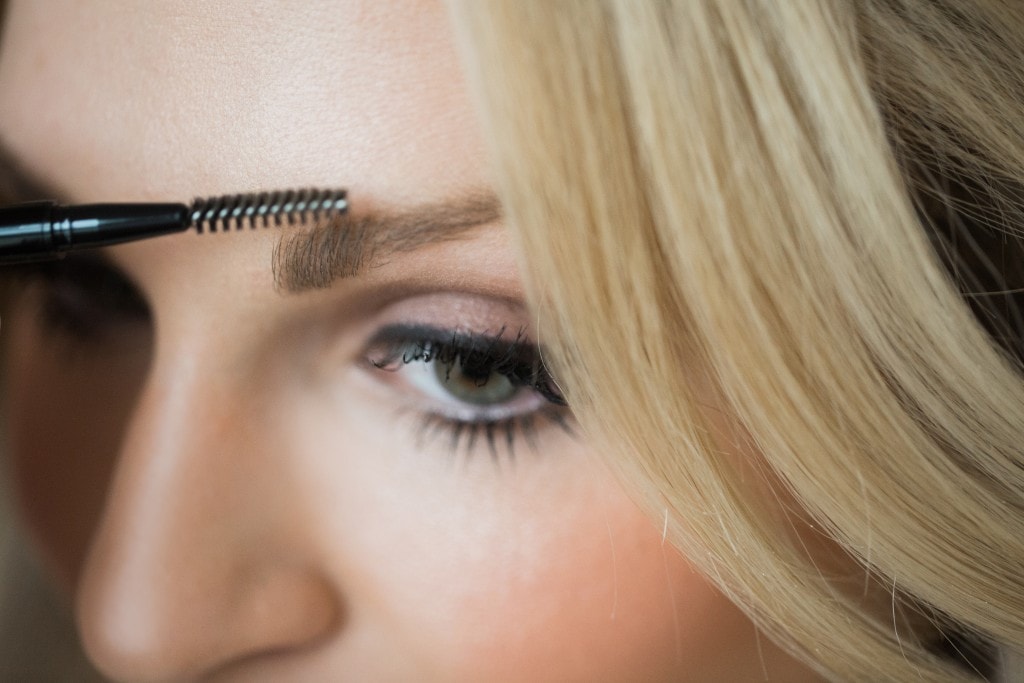 To blend all the lines and hair, take the spooly on the Brow Wiz and brush up! I always brush up with my brows!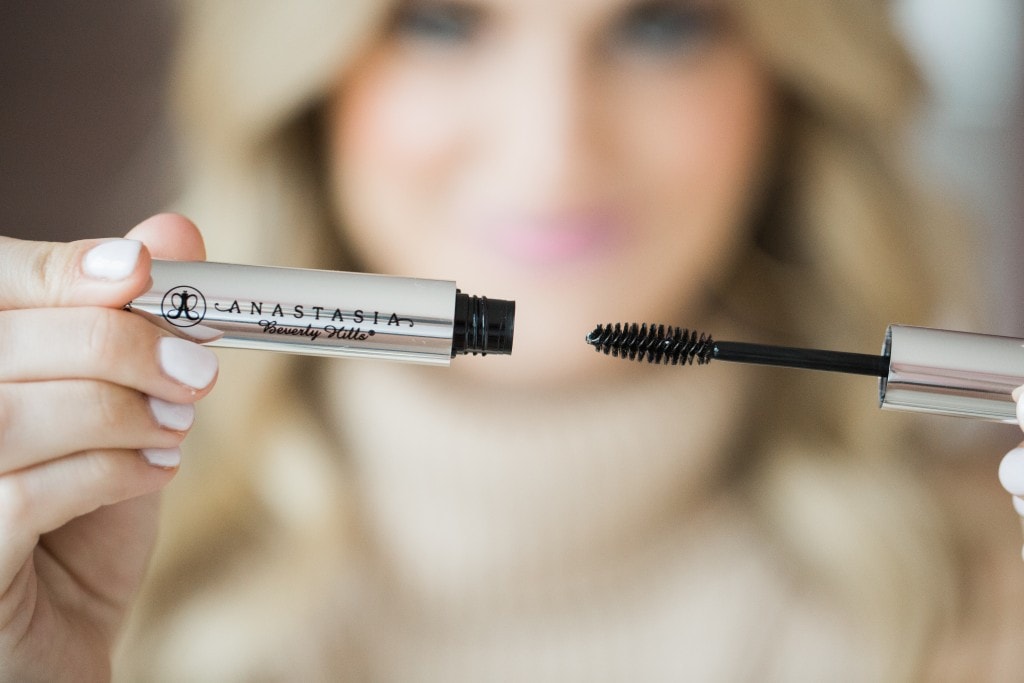 Next I use Anastasia Clear Brow Gel to keep my brows in place! I use this stuff for everything! Flyaways, stray hairs, you name it! I've tried the more inexpensive clear brow gels and they just don't do what this does.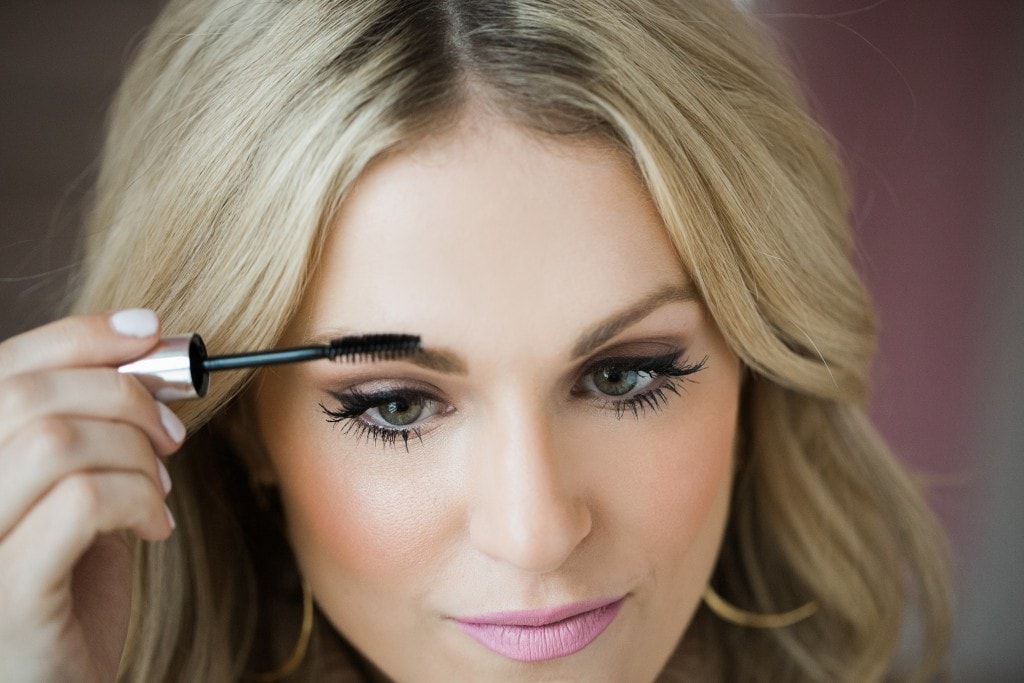 I brush my brows up and over, to make them follow my natural arch with the gel.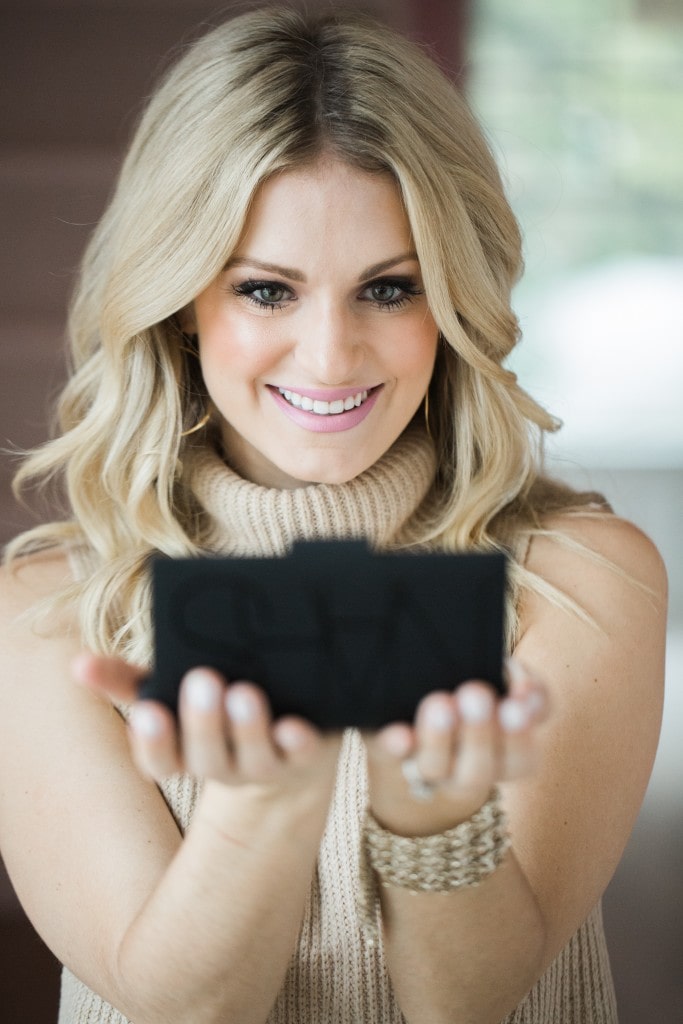 Then you are finished!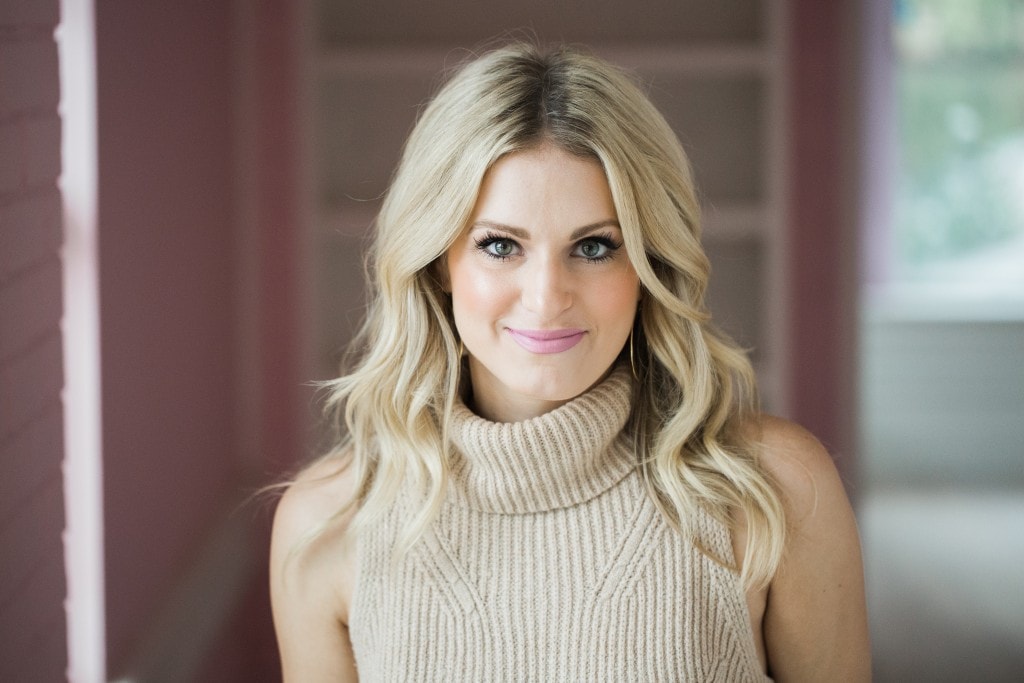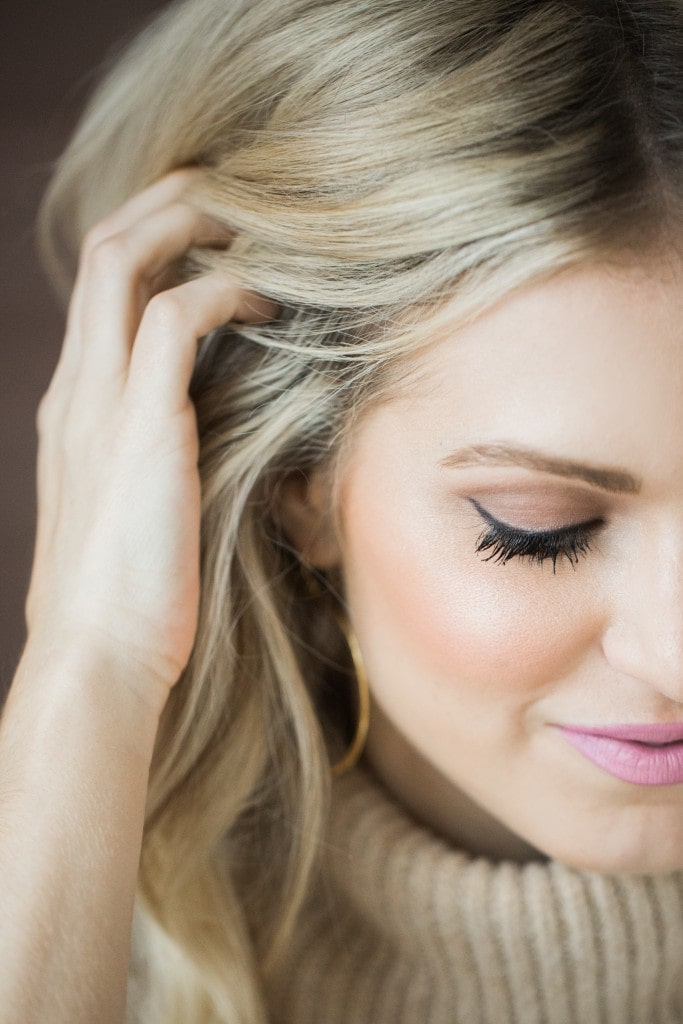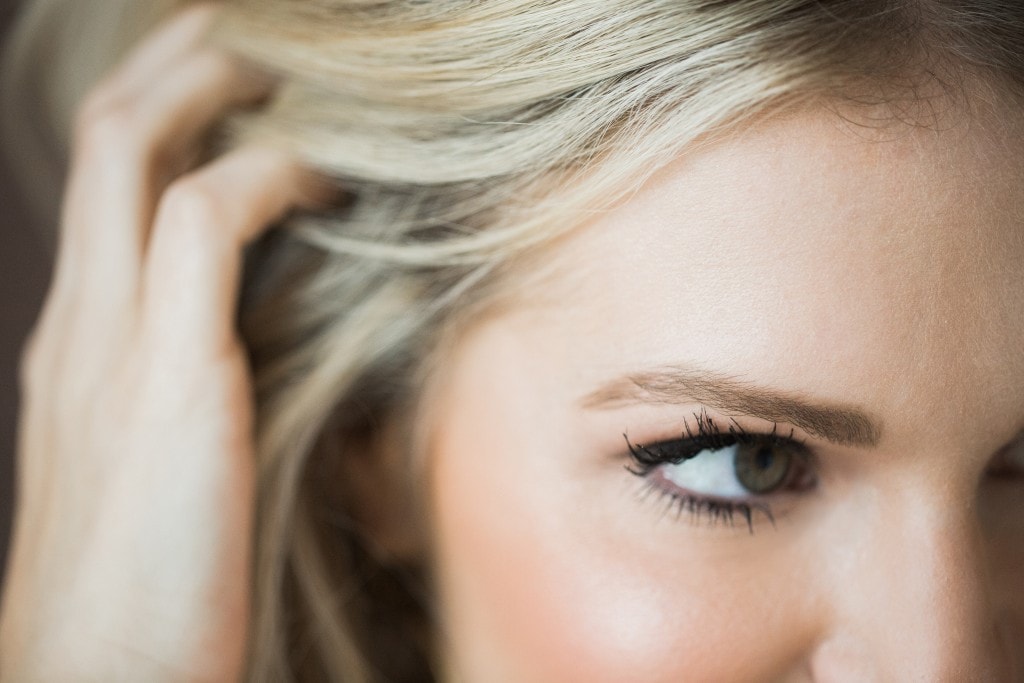 This seriously takes 5 minutes and adds so much polish to a fresh face with or without makeup! You can also see this tutorial from Into The Gloss to get another step-by-step tutorial on how to fill in your eyebrows! The most important part about brows is finding a routine that you are comfortable with and that makes you feel like you.
Thanks so much for reading!

Brow Brush: Sephora | Tweezers: Tweezerman | Brow Pencil: Anastasia Beverly Hills | Brow Gel: Anastasia Beverly Hills | Sweater: Anthropologie | Earrings: Gorjana | Lipstick: Nymph mixed with Goddess
Photography by: Carmen Evans