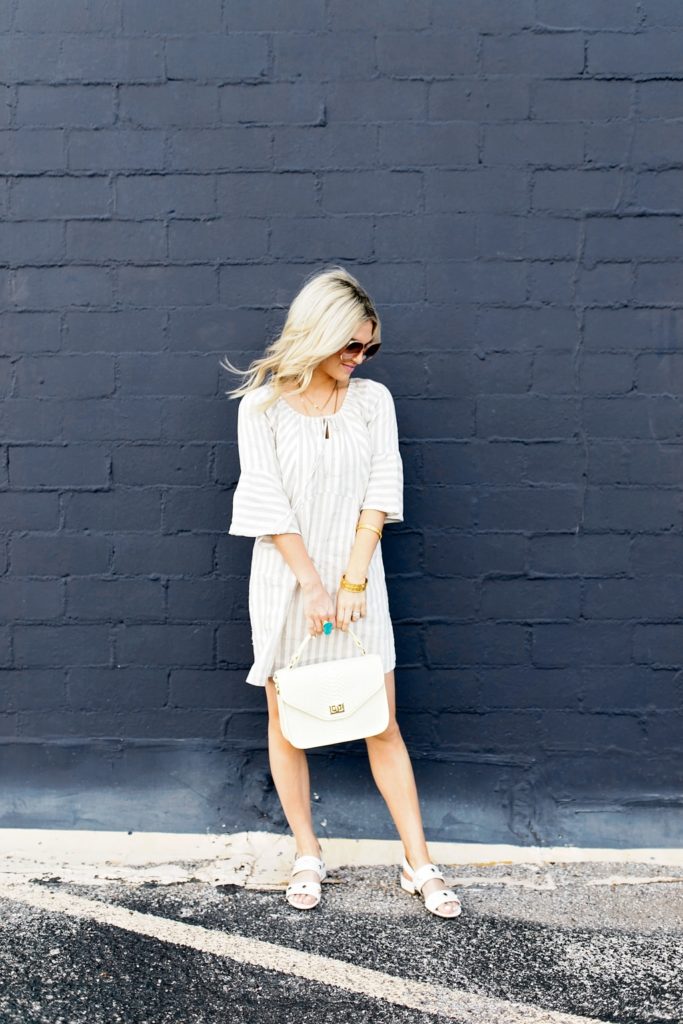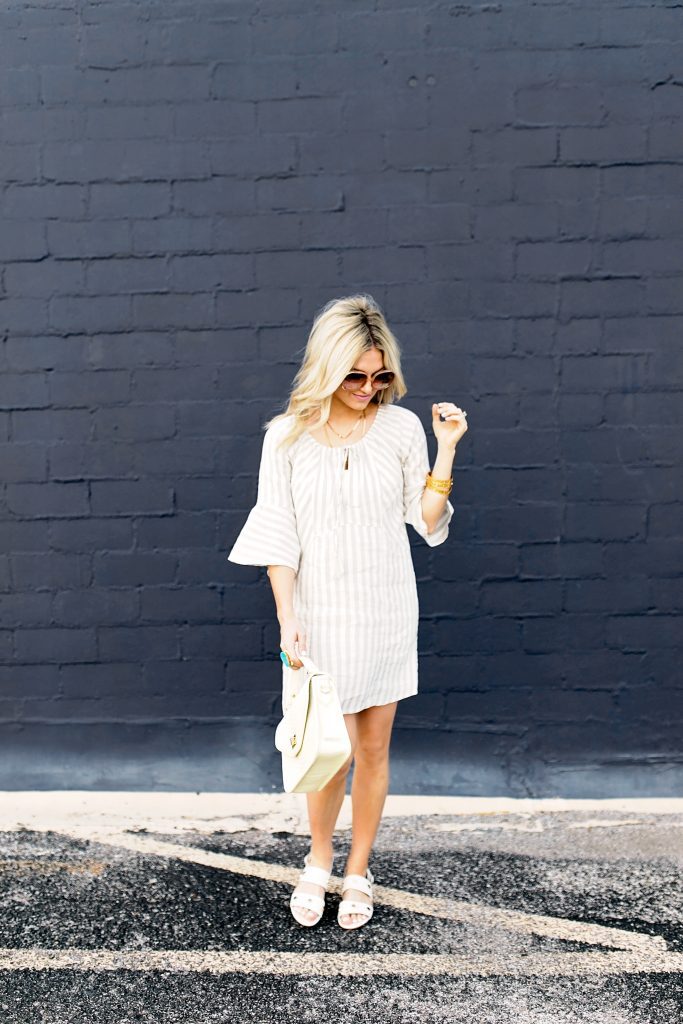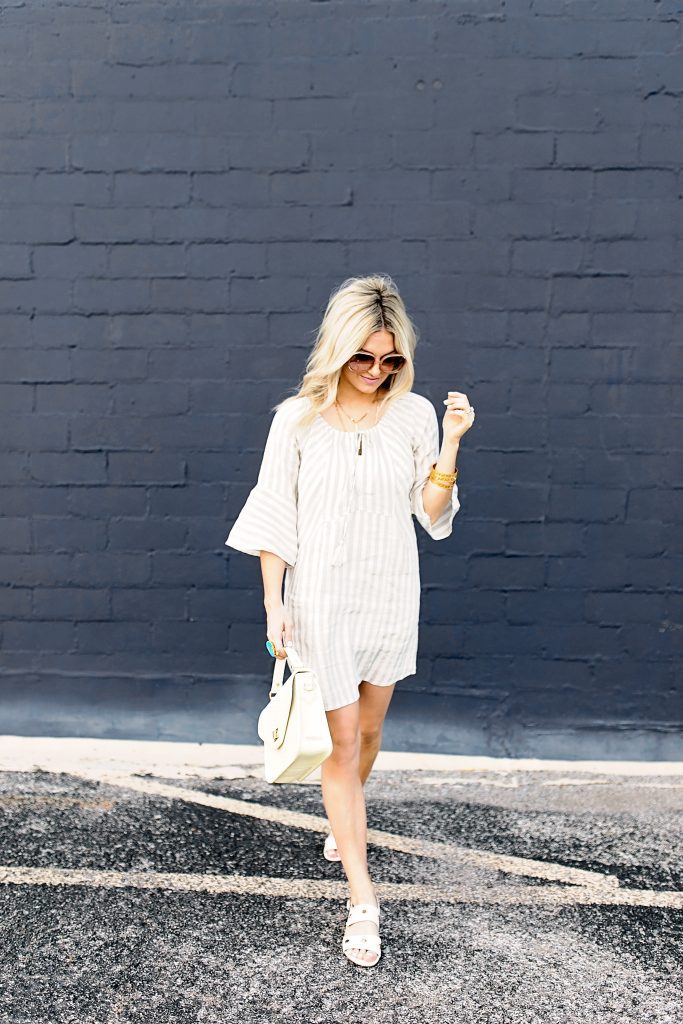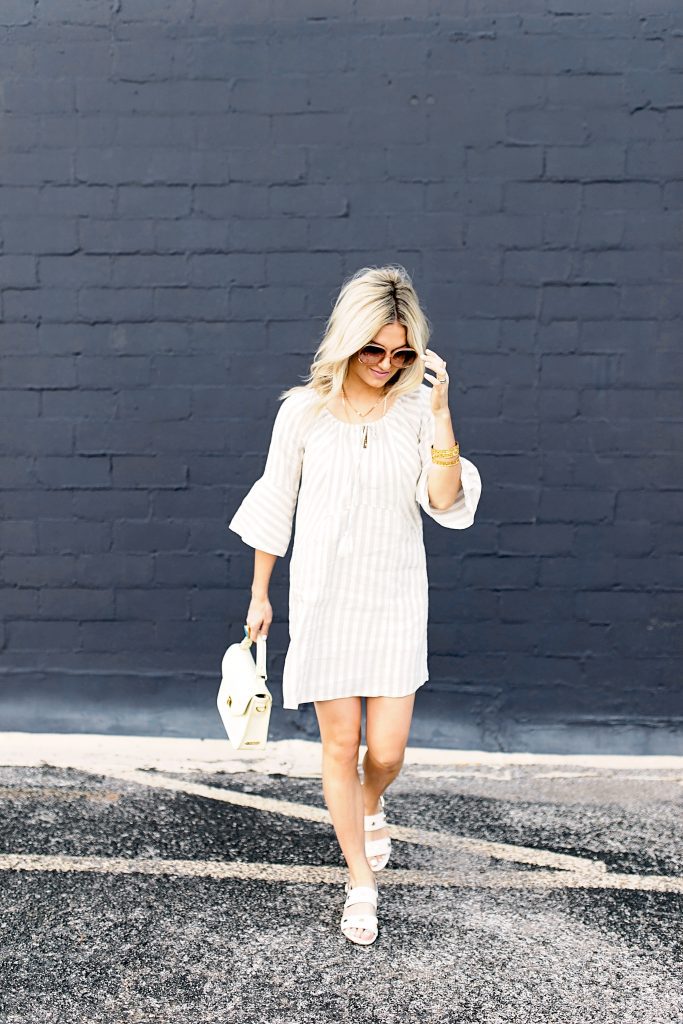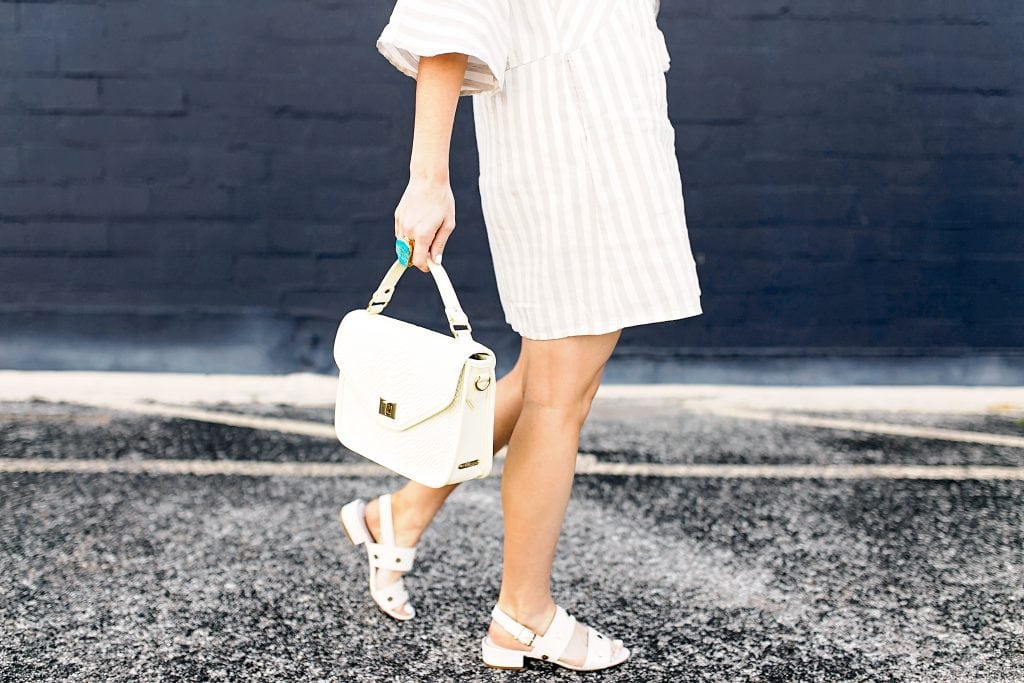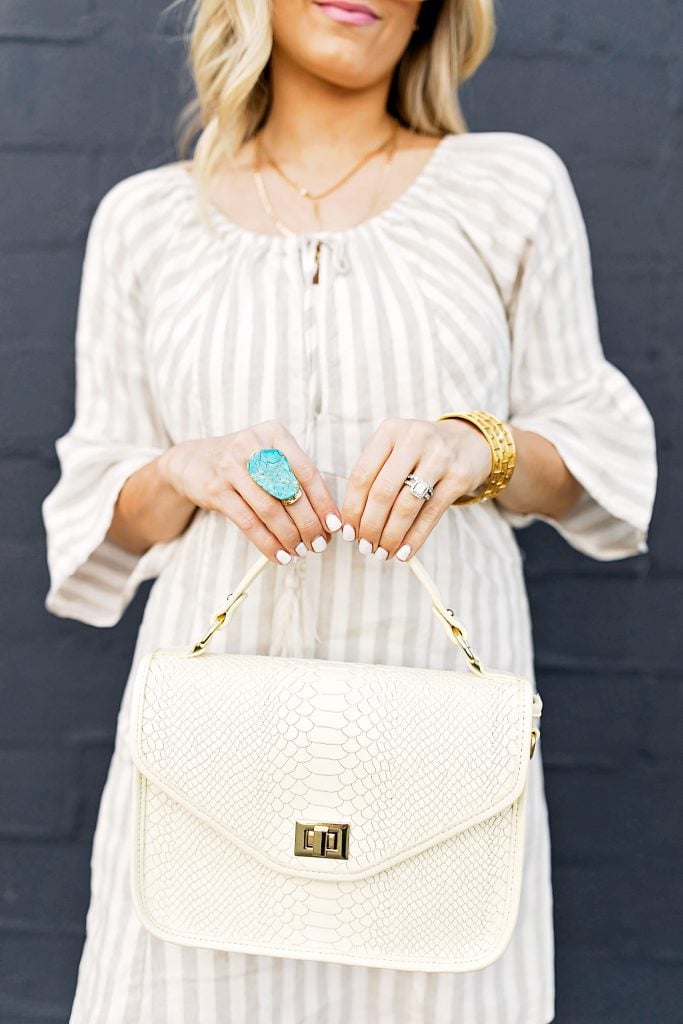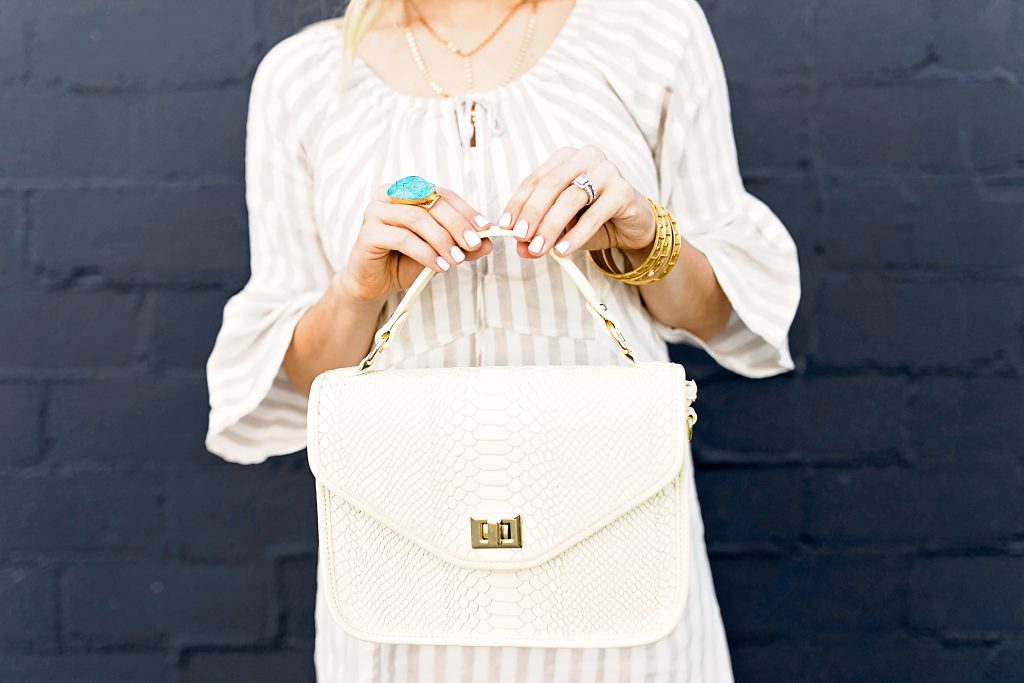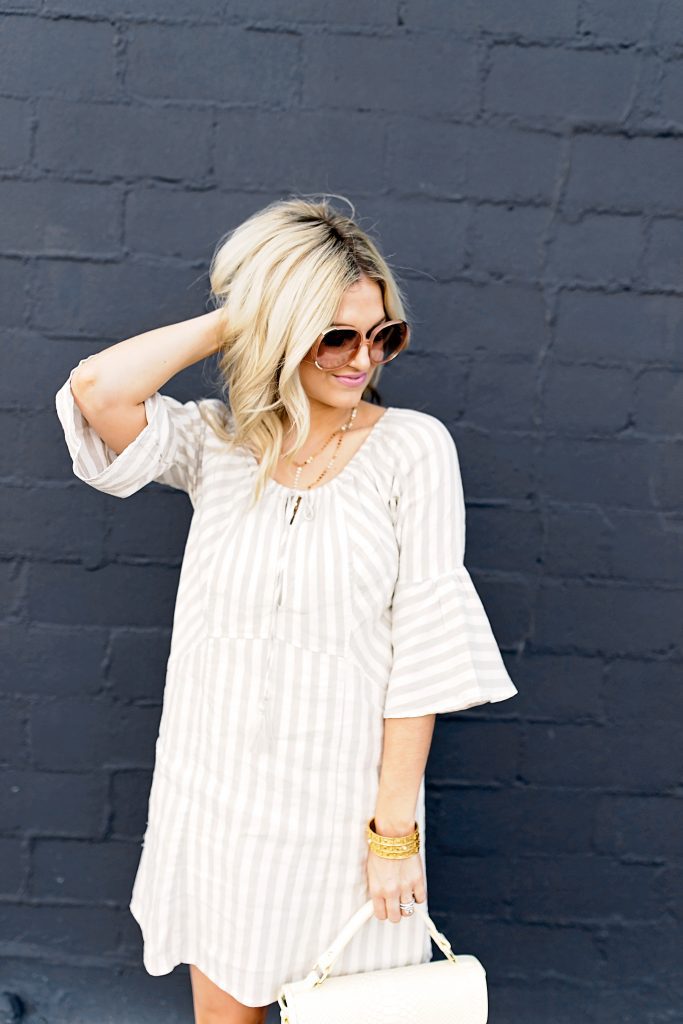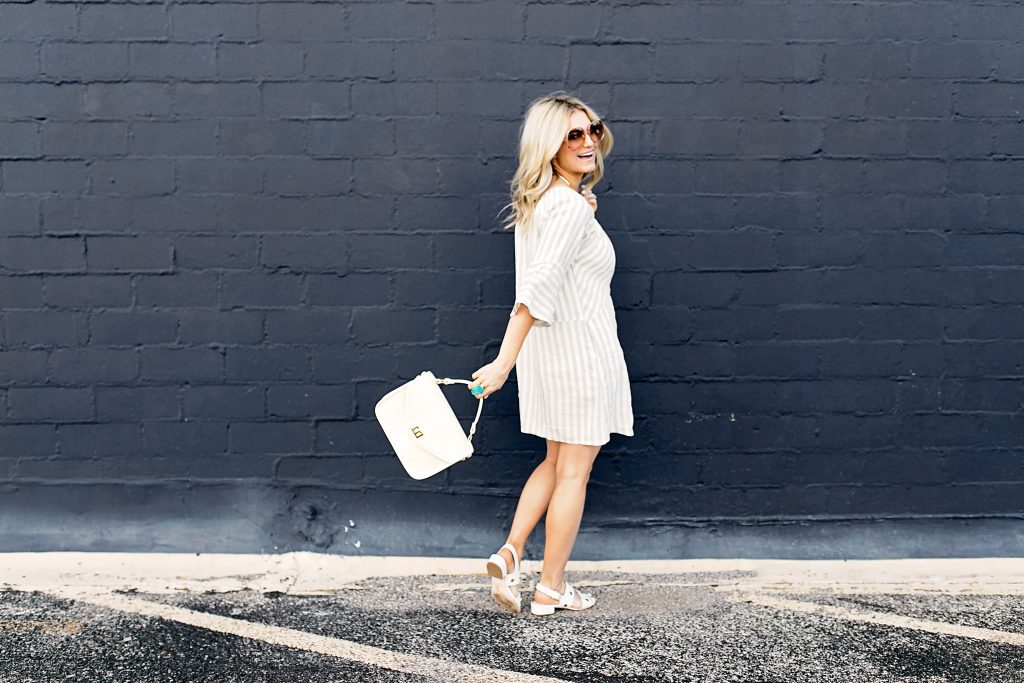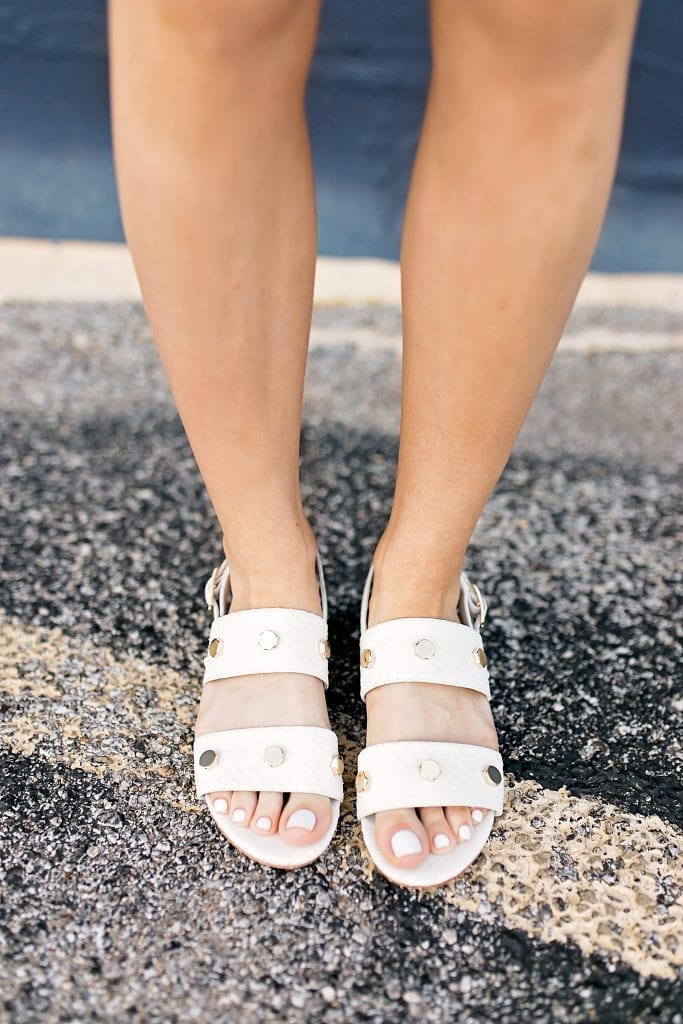 Dress: Free People | Shoes: Rachel Zoe | Bag: Gigi NY [c/o] | Sunglasses: Chloe | Necklace: JAG Jewelry, Similar | Bracelets: Julie Vos [c/o], Dupe | Ring: Shopbop | Lipstick: Snob
Photography by: Angie Garcia
---
Is it that obvious I want to go on vacation, or is it that obvious? Tuesday I blog a beach dress. Thursday I blog a dress you can wear to the pool and Target. You're probably thinking, "Someone get this mama a Piña Colada, STAT!"
I wouldn't say my style has changed drastically since having Maxi. I mean I'm still trying to live the "ignorance is bliss" life and if she has a blowout on a silk blouse, I'll try to forgive myself for being that thoughtless. But clothes are meant to be lived in, because if you save them for special occasions…well…what if special never happens? However, I've definitely become more purposeful with my wardrobe. I like my clothing to serve numerous purposes so that I don't have to constantly change throughout the day. For example, if we have lunch with my mom and then go on a walk after and cuddle at home, I don't want to change 3 different times. I want my clothes to be able to be worn outside, at Neiman Marcus and in bed nursing her. Is that too much to ask?! I think not!
9 times out of 10, I just say black workout clothes suffice. No one knows if I'm a super zen mom that just left baby yoga and we are off to get a latte or if I got no sleep and forgot we had an appointment in 10 minutes so I threw it on. Typically it's the latter, but we can aim high for the former. 😉 With summer rolling around I have tried to find some outfits that can be worn to the pool and then worn to lunch. Odd combo, I know. Wishing for the beach like I said. I ordered this dress from the Shopbop sale and I'll be honest, I had low expectations. Free People is one of my favorite brands, but sometimes their dresses are quite short. I mean it's generous they are even classified as dresses because for most they are a regular top, at best. I thought, "Ehhh..I could throw it on with shorts!"
The dress came in the mail and I was so pleased! It's the perfect, lightweight summer dress and could easily work as a cover up or a dress. It's also not too sheer! Some linen dresses can be quite see-through and this is not! I can't wait to run around with Maxi in the warmer months and style this with a messy topknot and sandals.
Hope you have a happy Thursday!