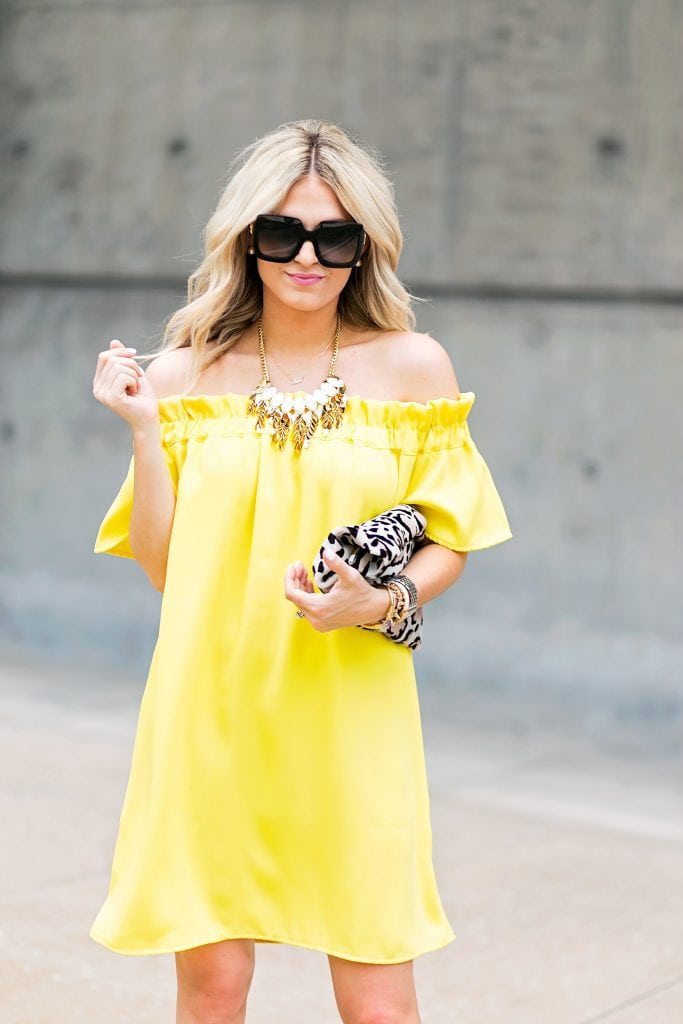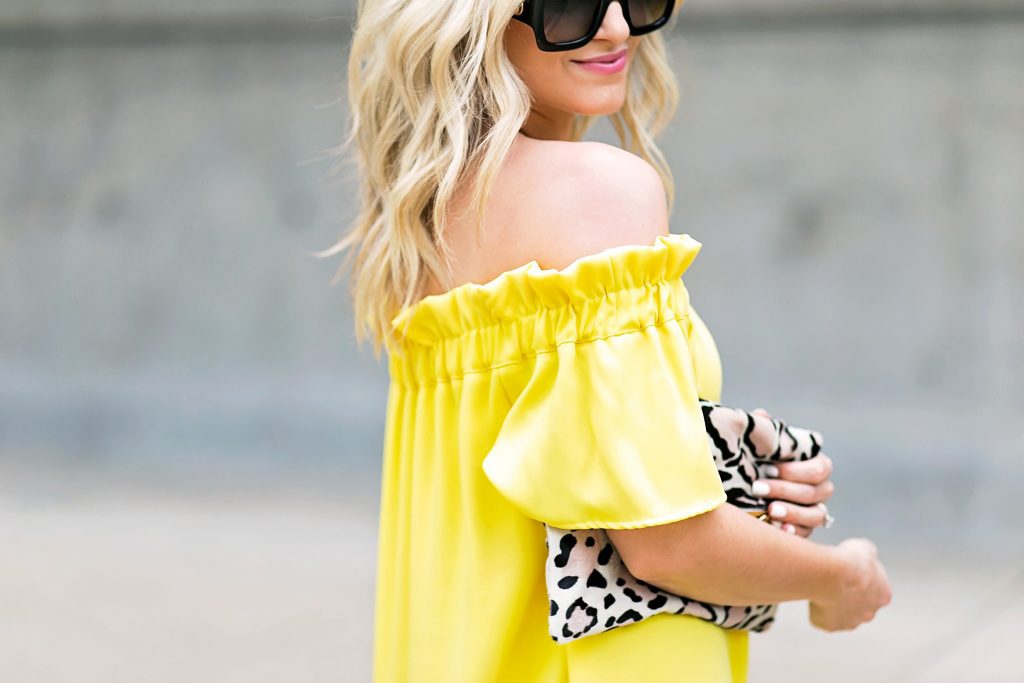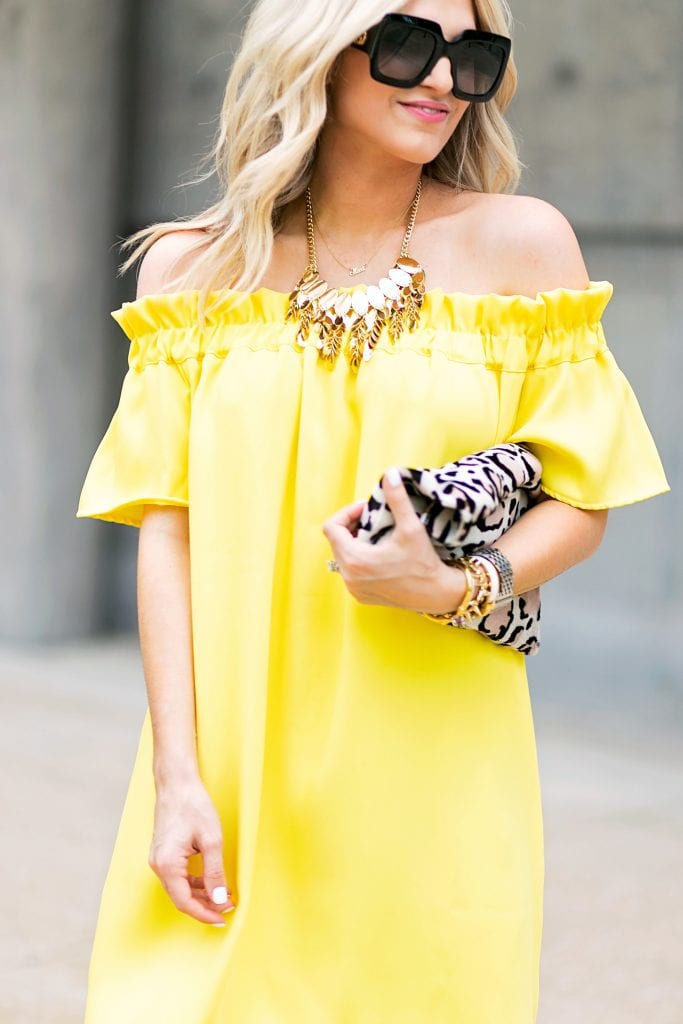 Dress: Nordstrom [size down!] | Shoes: Kate Spade | Clutch: Clare V. | Necklace: Baublebar [c/o], Love Always [c/o] | Sunglasses: Gucci
Photography by: Angie Garcia
---
Today's post is a little short [we snapped these so quickly] but I couldn't resist sharing a dress in so many shades. Yesterday while shooting for the blog I was telling my photographer how I felt like I was branching out into a lot of different colors. She responded, "Well, you wear white, black and a lot of yellow!" haha! It's so true because I've been trying to get myself to wear more color and I just gravitate towards yellow. It's by far my favorite shade to wear and reminds me of my mama since it is her favorite color.
If you're wanting to add in a pop of color to your wardrobe this dress comes in 10 shades. Talk about options when branching out of your comfort zone. It also runs large so be sure to size down. I love it in the red saucy shade or denim option for the 4th of July!
Are there any colors you gravitate towards lately? I hope you have a great Wednesday!