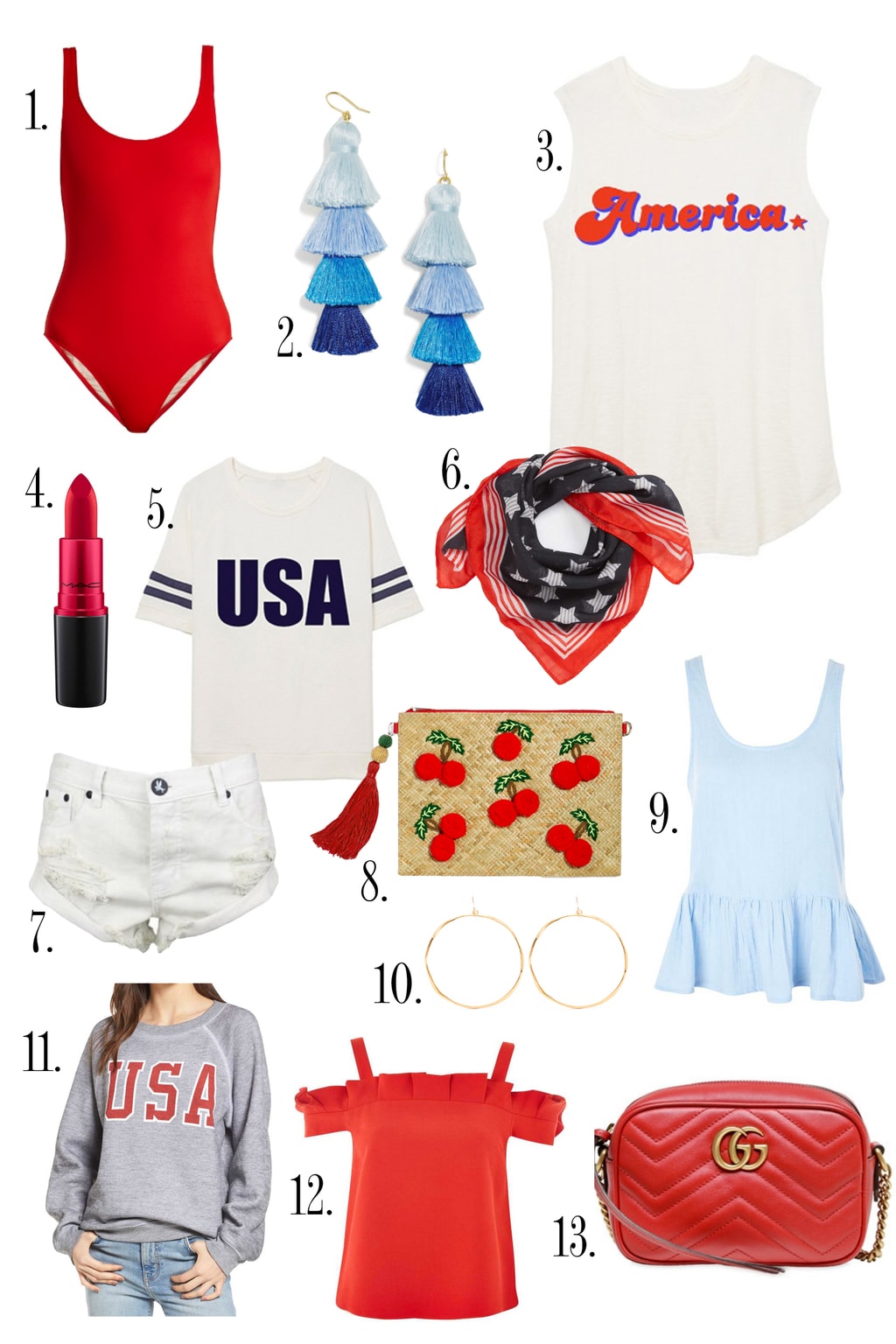 one | two | three | four | five | six | seven [longer option] | eight | nine | ten | eleven | twelve | thirteen
---
 In typical mom fashion, I purchased Maxi's smocked outfit for the 4th of July weeks ago! Then I realized I had nothing to wear. 😉 We will be at The Broadmoor for the holiday, so I definitely want to go a little more out with fun outfits. I rounded up a few of my online picks and that swimsuit is at the TOP of my wish list!
On a more personal note, my mom had surgery for her RA on Monday. The joints in her hands have truly deteriorated and so they went in and cut the tendons, a few nerves and ligaments to give her more mobility with less pain. I've been with her taking care of her and helping out. It's hilarious because I truly know where I get my organization-obsessed tendencies from [as you can see in yesterday's post]. I got my mom her lunch and I asked if there was anything I could do around the house for her. Her response?
"Could you organize all my GLAMboxes and makeup?"
My mom might be the only person I know to have ligaments cut in her hand and she is over here concerned about her lip glosses being organized.
So we spent the afternoon organizing her bathroom while she was in her bed discussing her favorite characters on Southern Charm. Like mother, like daughter! 😉
Thank you so much for reading!