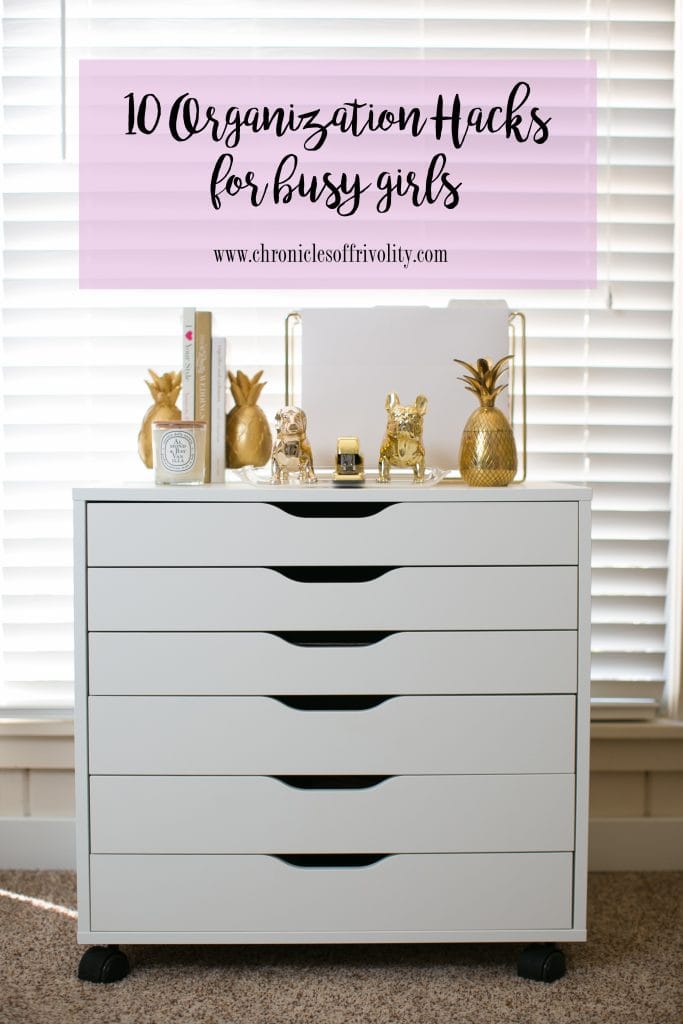 In my world, an organized home is a happy home. In my world, I'm also a mama and work from home so things aren't naturally tidy around here! I have 10 little organizational hacks I use that help me feel a lot more put together, even if I keep re-starting the dryer for days because I don't have time to fold.
1. Purse Organizer: Before Maxi, I'd carry the same bag around for months. Once baby was on my hip and a diaper bag on my arm I realized I always needed to switch bags. Sometimes I just use a diaper bag, sometimes I need a cross body, sometimes I have a meeting and need a tote! I was wasting so much time swapping out bags and then I bought the ultimate informercial product. Oh yeah, I bought a purse organizer. I purchased this one and it was life changing! Instead of wasting time, I just pick the organizer up by the handle and swap it in and out of bags I need. It's been such a game changer I now gift it to all my girlfriends!
2. White Sharpie: Makeup expires and it's quite gross when it does! I used to wear lipstick for ages and not think about all the germs- yikes! Now that I'm more conscientious of what I put on my skin, I am very keen on staying up-to-date with my makeup's expiration. You can spend all the time and money on skincare, but if you are slapping on creams and powders filled with bacteria you're wasting your time. Chances are, you have lots of makeup products like I do so it can be tricky to remember when a specific lipstick expires. I probably own 40-something lipsticks, how am I to know when to toss it?! My trick is using a white sharpie on the bottom of my makeup. On the bottom label, each product is required by law to share when it expires. See the little jar on the bottom that says 12 or 24? Your makeup expires that many months from now. When I purchase an eyeshadow palette, I look at the jar then do the math and write down the month and year it expires in the sharpie. This way I'm really able to see when I need to get rid of it and I don't have to second-guess when I purchased.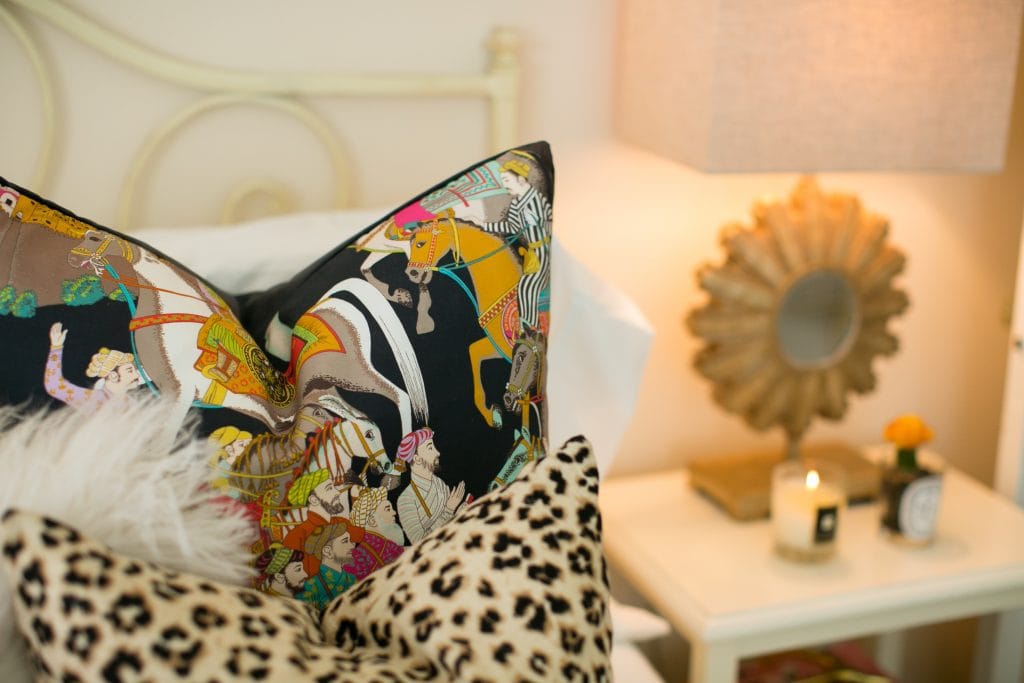 3. Bathroom Baskets: I pick up baskets from Target and get little tags from The Container Store to label them in my bathroom. I keep one basket for duplicate products. I like to stock up on things like makeup wipes or mascara during sales at Ulta or Nordstrom. However, duplicate products can cause a lot of clutter in the bathroom. This way it is in a basket in my cabinet and I don't have to deal with the mess. When I run out of a product I just check the basket to see if I have it. I also keep one basket for travel items. You know all the samples you get at Sephora or in online orders?! That's just a lot of junk to keep in a drawer as well. I will keep all the travel-sized items in one basket so it makes packing easy. Lastly, I keep a basket of empty products for the blog! I like to review products once they are empty and I've been able to fully test them. However, that probably won't apply to you so create a basket that helps whatever clutter you may be struggling with.
4. Car Necessities: I always keep a few necessities in my car to keep it clean. A clean car makes me far happier than it should and I'm pretty sure a year-supply of car washes would be the ULTIMATE gift! To keep my car clean in between washes [and in between bottles/burp rags/dirty diapers] I stock it with Wet Ones, Armor All Car Wipes, a lint roller and a Swiffer Duster. I use the Swiffer Duster for dust that gets on the dashboard of my car. I use Wet Ones to wipe down any drinks that spill and I like to clean my interior every few days with a wipe from the Armor All container. I also keep a lint roller because I find you always need one while out and about. In the middle console of my car I keep insurance, natural bug spray, baby wipes, extra diapers, gum and hand sanitizer.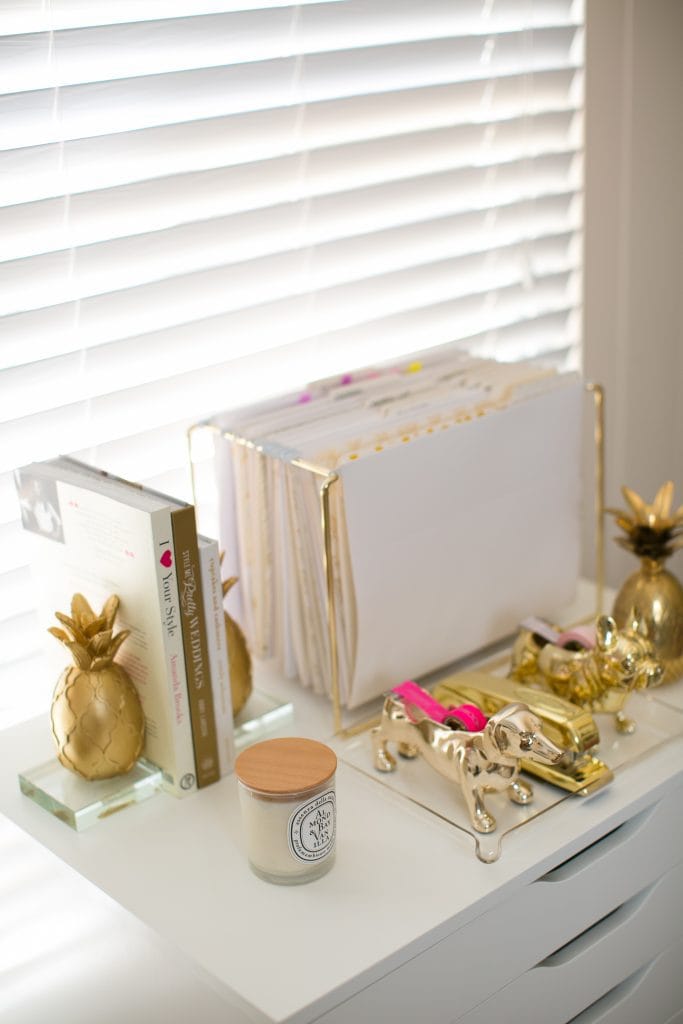 5. Google Drive: I find that sharing a Google Drive account with your husband is the best thing! For example, I run our day-to-day budget and Paul runs our budget for long-term savings. We will share spreadsheets to keep one another updated. Of course, I don't suggest putting all your finances on a google drive account. But you can easily put a weekly budget or run numbers for future purchases that you need to quickly glance at. We create spreadsheets for travel and a weekend to-do list as well. He may assume we are doing one thing for the weekend and after I stare at a crack that needs to be painted all week, I just assume he sees that. By sharing a to-do list on Google Drive we both don't make assumptions and know what we need to do. Another trick is to keep a running list of restaurants for date night. I always hear about a restaurant we want to try at a time we aren't even close to going out to eat. By keeping a list you can easily look it up in the car and avoid the, "Where do you want to eat?" "I don't care." "Okay, Chick-Fil-A?" "No! Not that!" conversations.
6. Online Space: Organize your online space every month. I use Bloglovin to read my favorite blogs, I put photos on an external hard drive and then also save them to Shutterfly and Dropbox just to be safe. Lastly, I create lots of albums on my phone to help divide up my screenshots. I have an album for products I want to purchase, an album for interior inspiration, an album for items for Maxi, etc.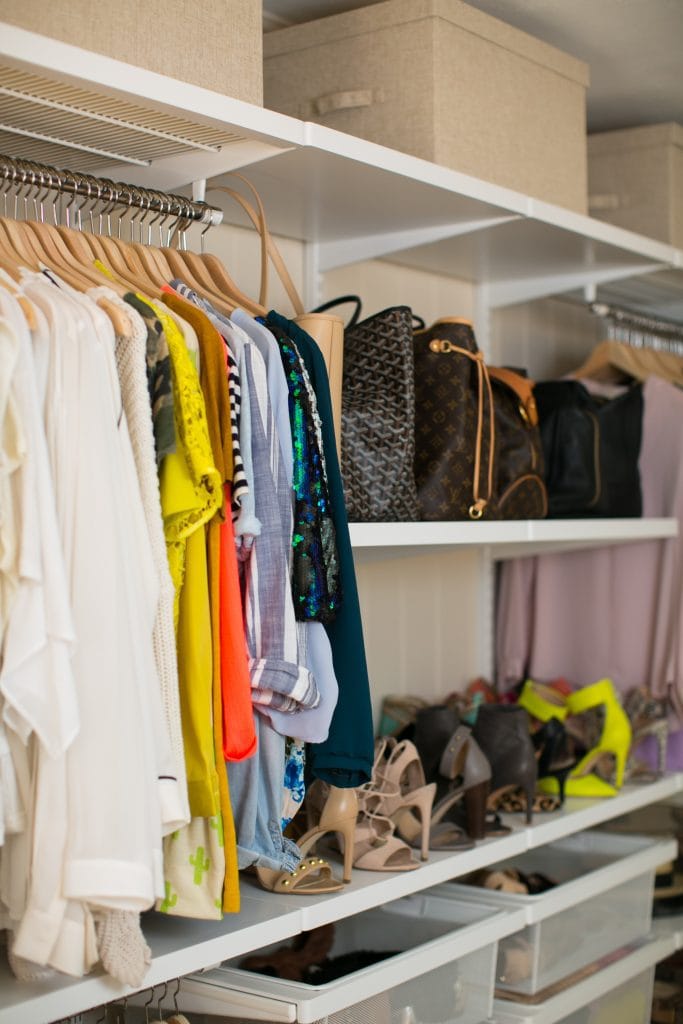 7. Fridge Organization: Your fridge can be a catchall with Save The Dates and grocery lists. I love having a clean and minimal kitchen, so the fridge mess can counteract that. Find a beautiful bulletin board to keep in the laundry room instead of using your fridge. I got the one featured below from TJ Maxx and honestly, places like Marshalls and Homegoods have the cutest ones. You have to check in every now and then, but I find the best options there.
8. Candle Jars: Use empty candle jars to organize makeup brushes. The cohesive look of matching jars will make any space you are organizing feel less cluttered. I like to use Diptyque candles! Once the candle is used, place it in the fridge for an hour. Hit the bottom of the vase and the leftover wax will come out. Then I let the jar sit with soapy water in it for an evening and the jar is ready to use.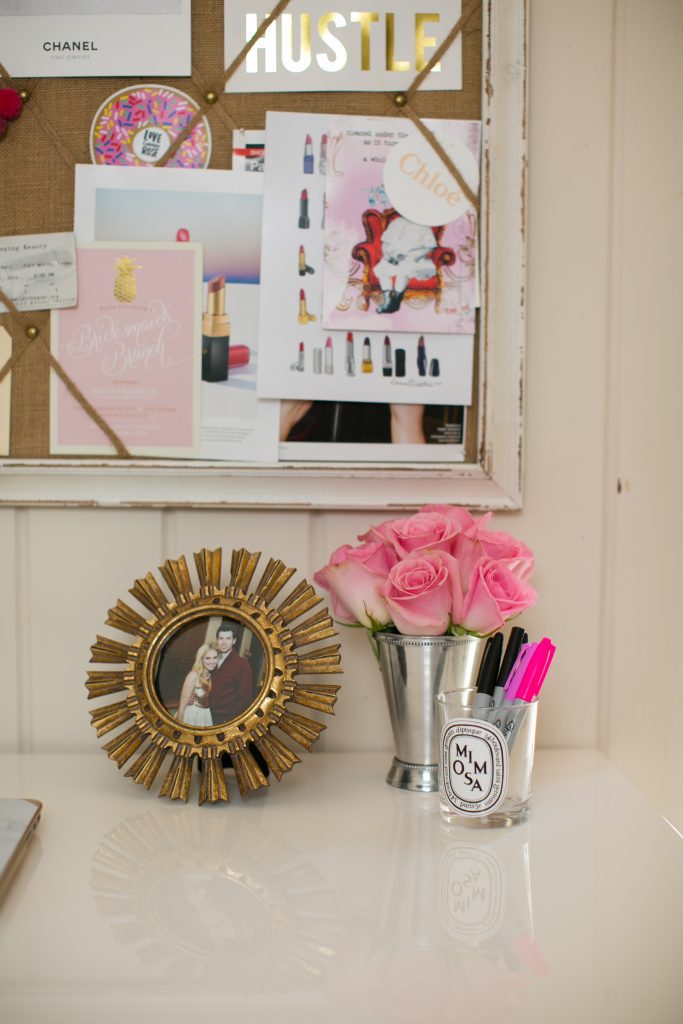 9. Meal Prep Calendar: These are my favorite little gifts to pick up from Anthropologie! I live by my grocery planner from Anthro. Each Friday I list out our meal plan for the next week and align it with my grocery list. This is the one thing I do keep on our fridge!
10. Follow Inspirational Accounts: I follow @thehomeedit and @neatmethod on instagram to get inspiration on how to organize tricky spots. Sometimes I can walk into The Container Store and spend way too much money because I'm not sure how to clean up an area. These instagram accounts help give me ideas so I know exactly what I need!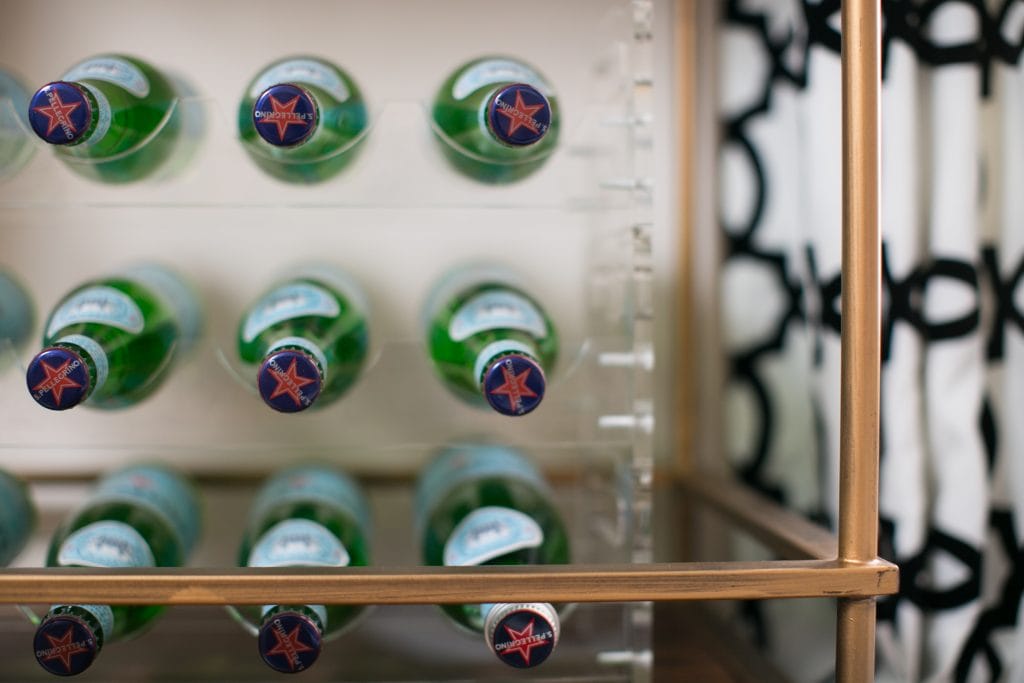 I hope these organization hacks help you clean up your house without adding too much time to your to-do list or stress! Do you have any organization hacks you live by?! You know I'm over here dying to test them out!
Have a wonderful Tuesday!

Photography by: Carmen Evans