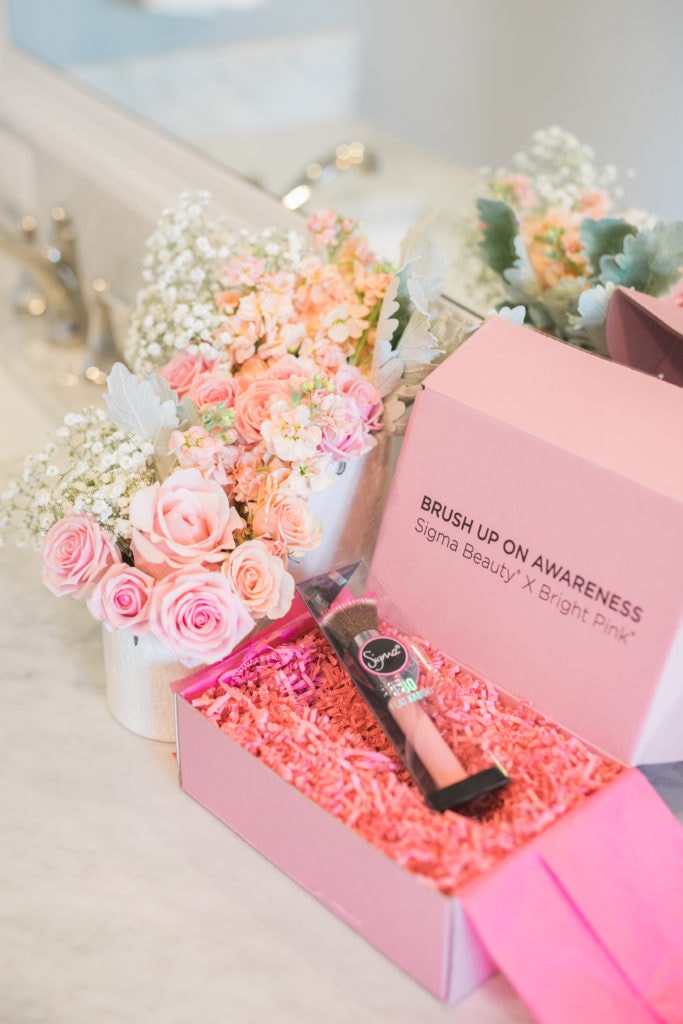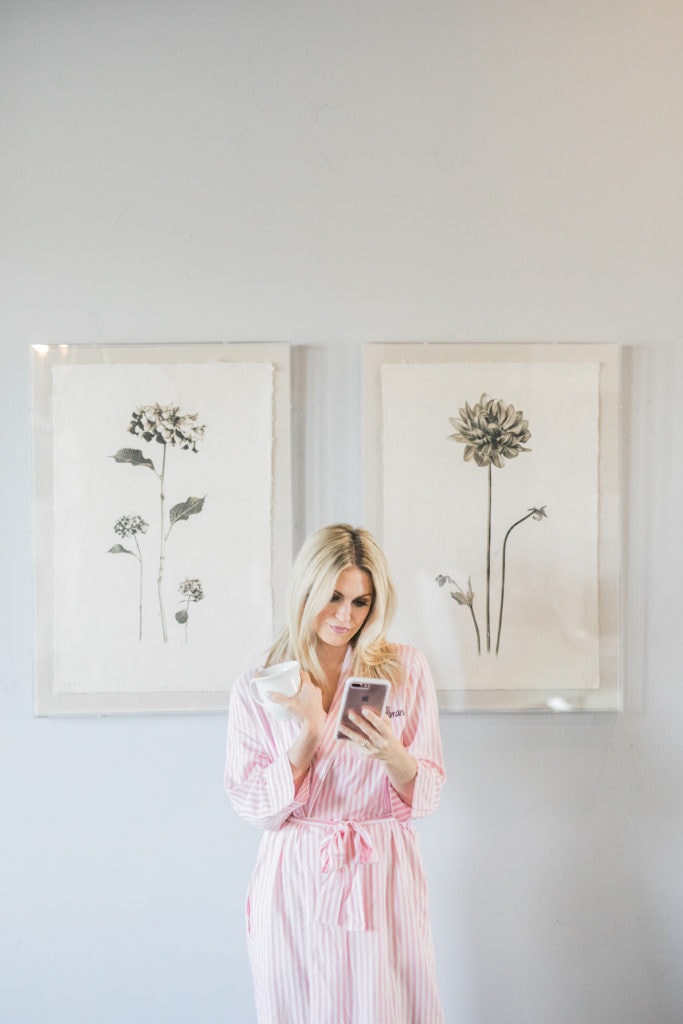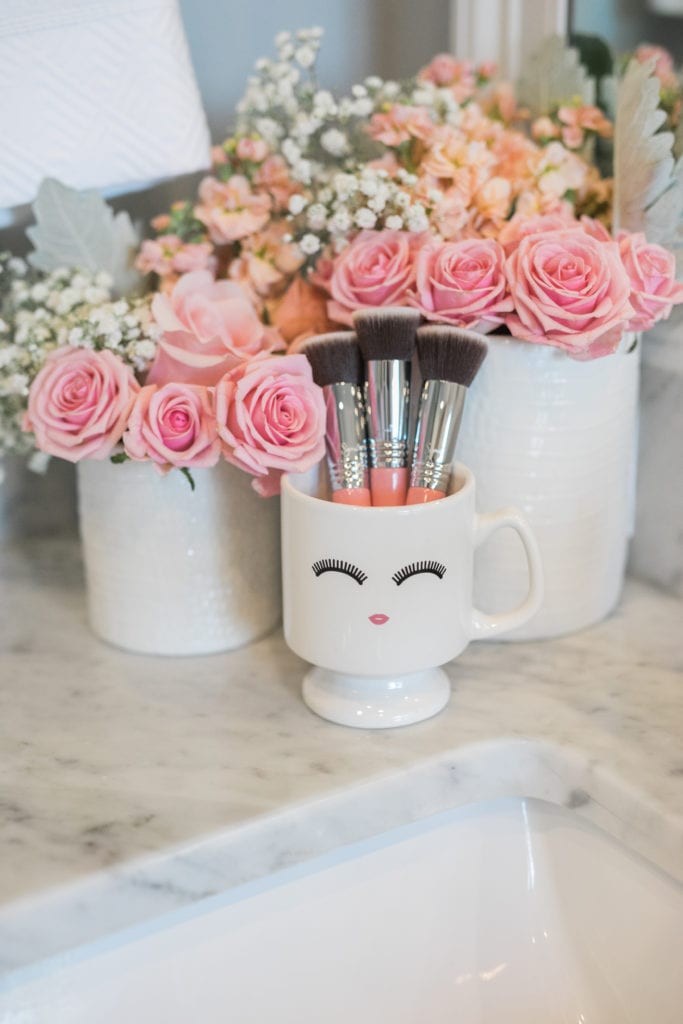 Writing a blog, a blog that tells my tales of frivolous spending at that, still leaves me with numerous scenarios in which I sit to write and feel a bit overwhelmed by the importance of upcoming content. Today's blog post is just that. Today I have partnered with Sigma and Bright Pink to share how I incorporate prevention and risk assessment of breast and ovarian cancer.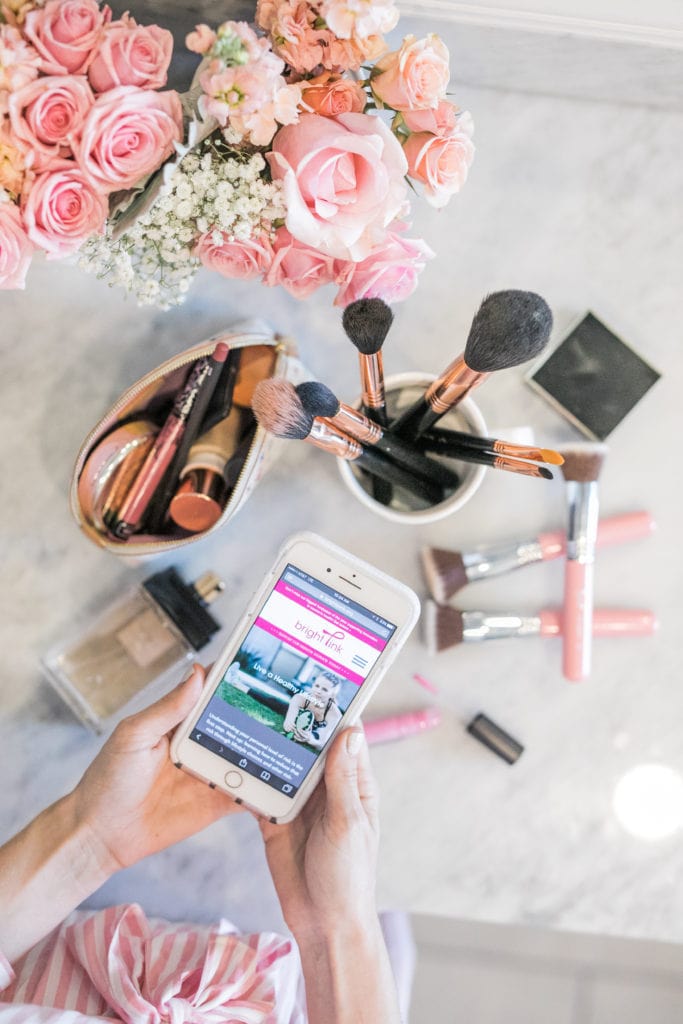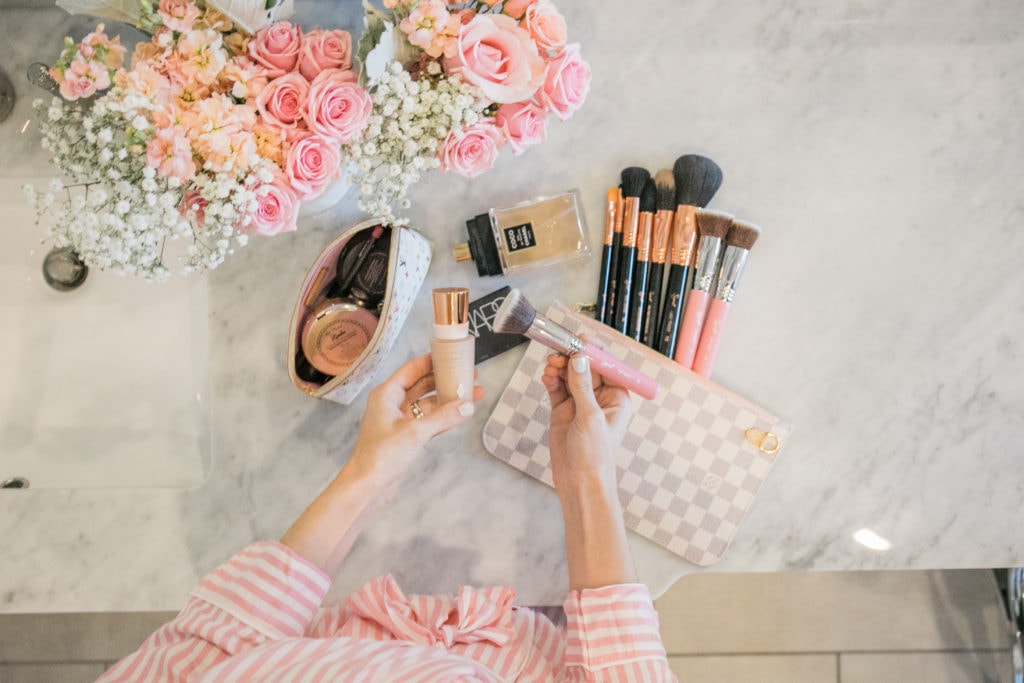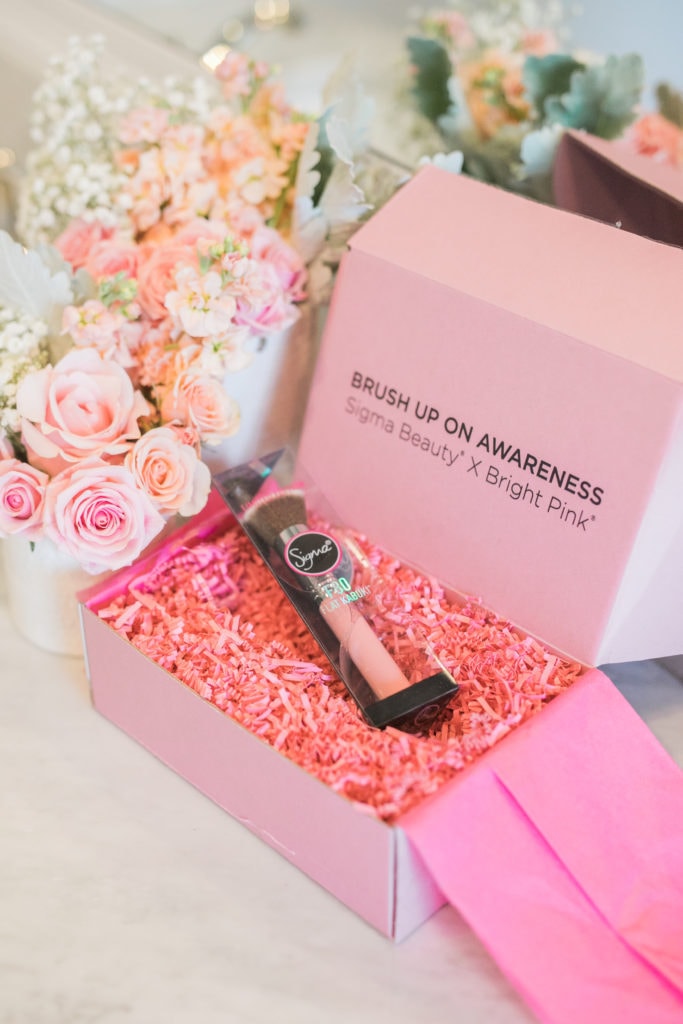 As a female that underwent emergency ovarian surgery at the age of 12, a bilateral breast biopsy at 21 and endometriosis surgery right after I got married there are a lot of emotional factors in this post. I've been so fortunate that each and every female health issue I've been diagnosed with, while scary and painful, has resulted in me being incredibly lucky. It truly could have ended up much different. I have a best friend that lost her ovary to the same surgery I did at 12 and I'm acutely aware of the struggle she experiences daily because of it.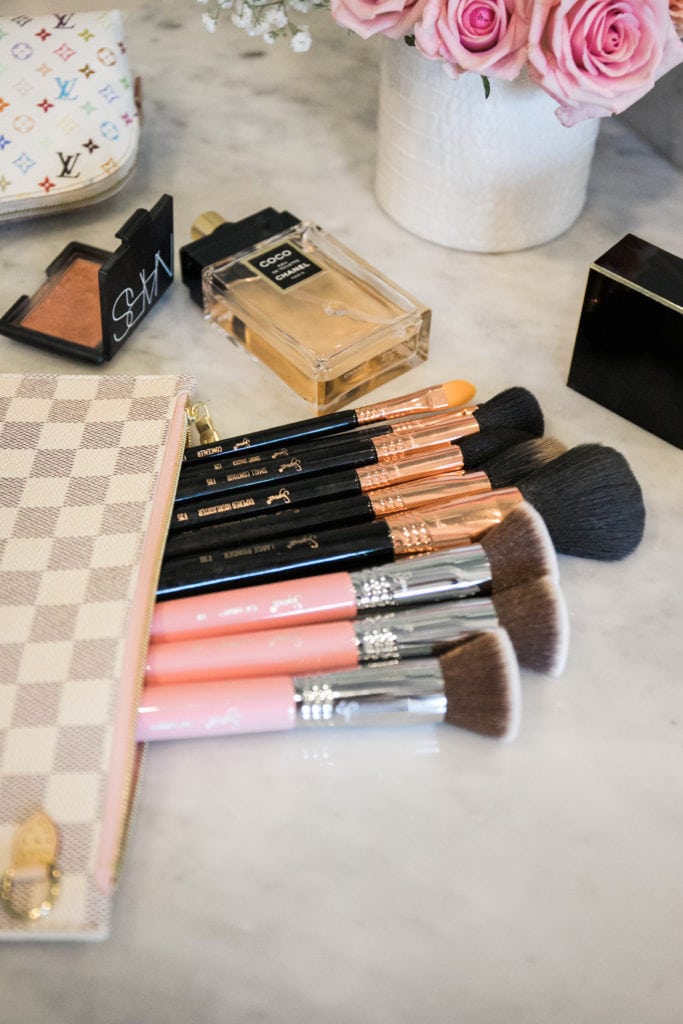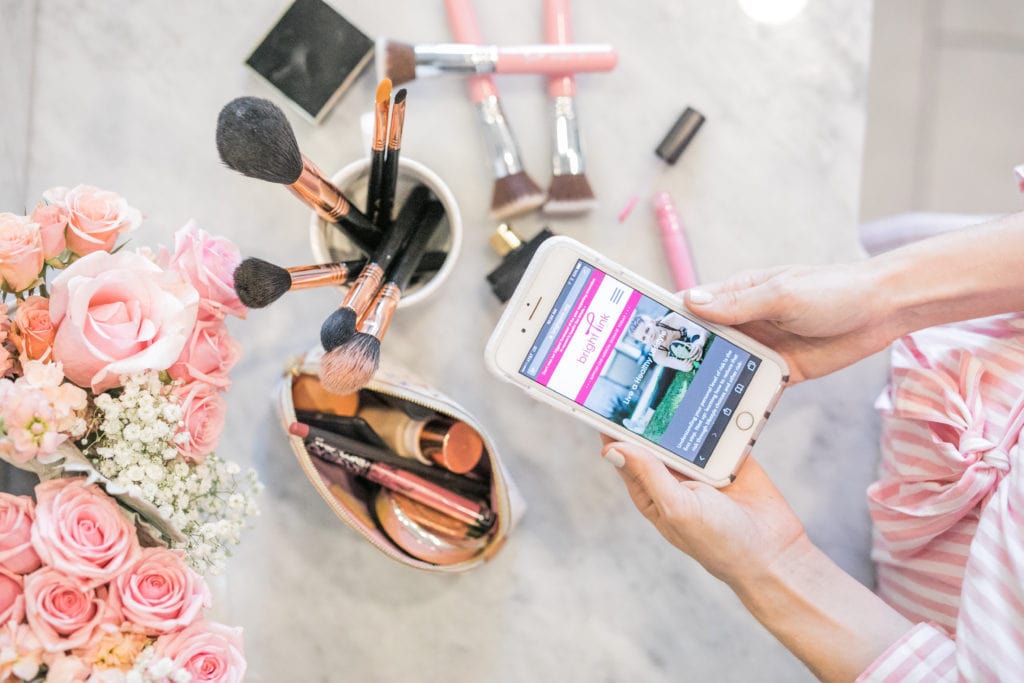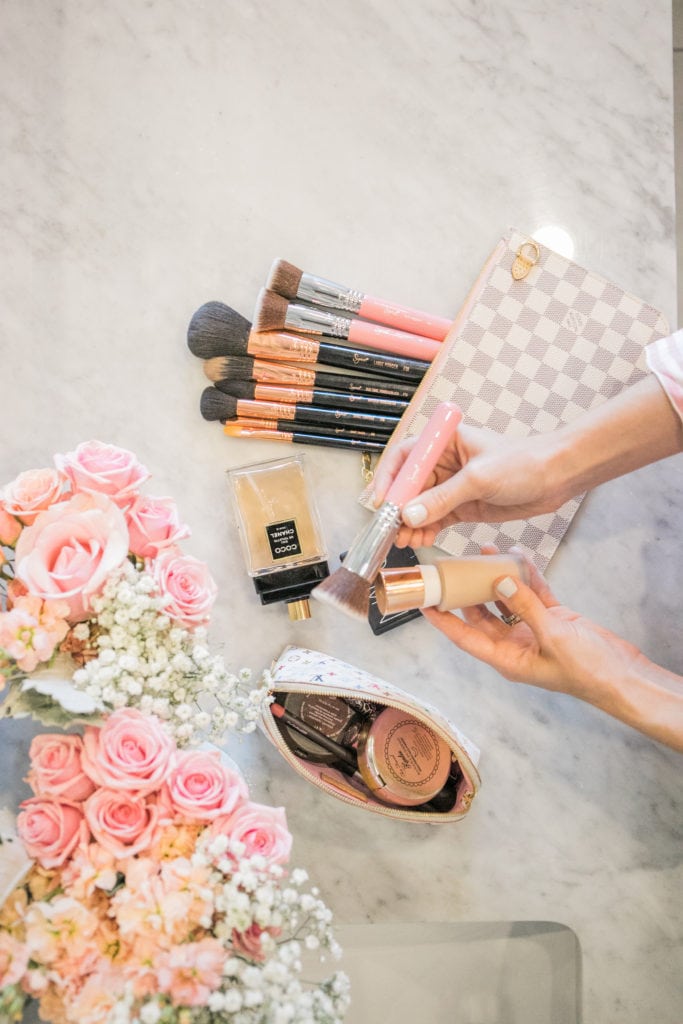 When I was 12, I experienced a rupturing ovarian cyst and contorted ovary. While excruciating [for me, I say it is worse than contractions- even with Pitocin] it is unfortunately really common among women. My ovary actually contorted and got in a knot while the cyst was rupturing. My ovary was without blood flow for 12 hours and was I put to sleep being told they would remove it. By some miracle [truly a miracle, I should NOT have my ovary when it didn't have proper blood flow to it for 12 hours], they were able to save my ovary. Unfortunately as my doctors predicted, that was the start of many cysts on my ovaries and 2 in my breast. During my ovarian surgery, they did tack down my ovary so that it would never contort again. However, the blessing of this was that I started to be monitored closely by my doctors at a young age and we were able to catch my endometriosis quickly. I had endometriosis surgery after we got married so that we could start trying to have a family. My OB knew with my history, pregnancy would be far more likely right after a surgery.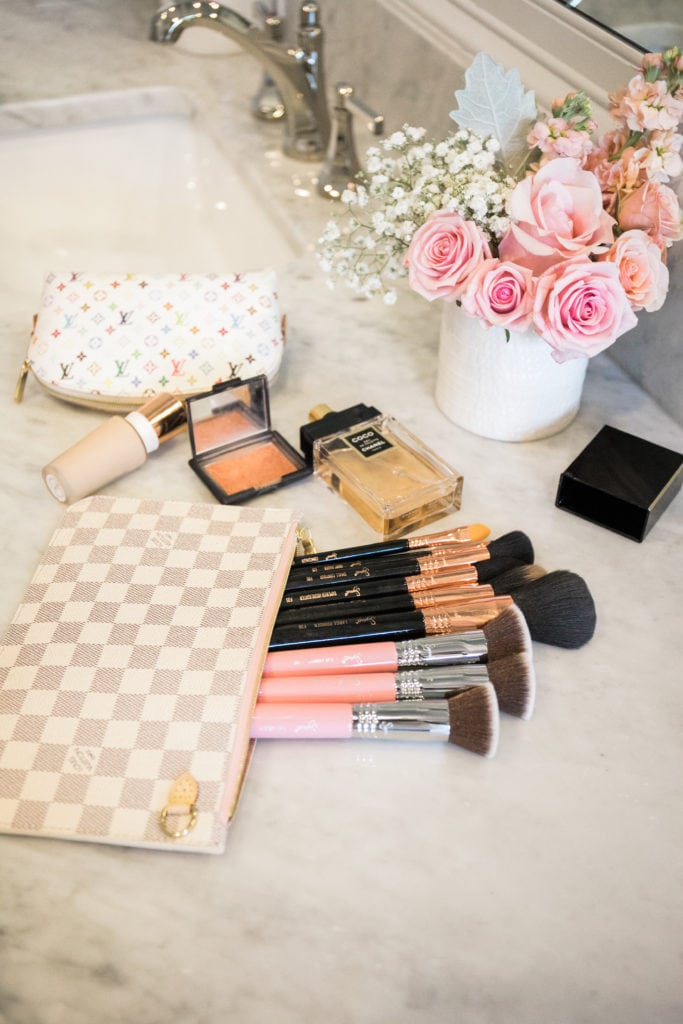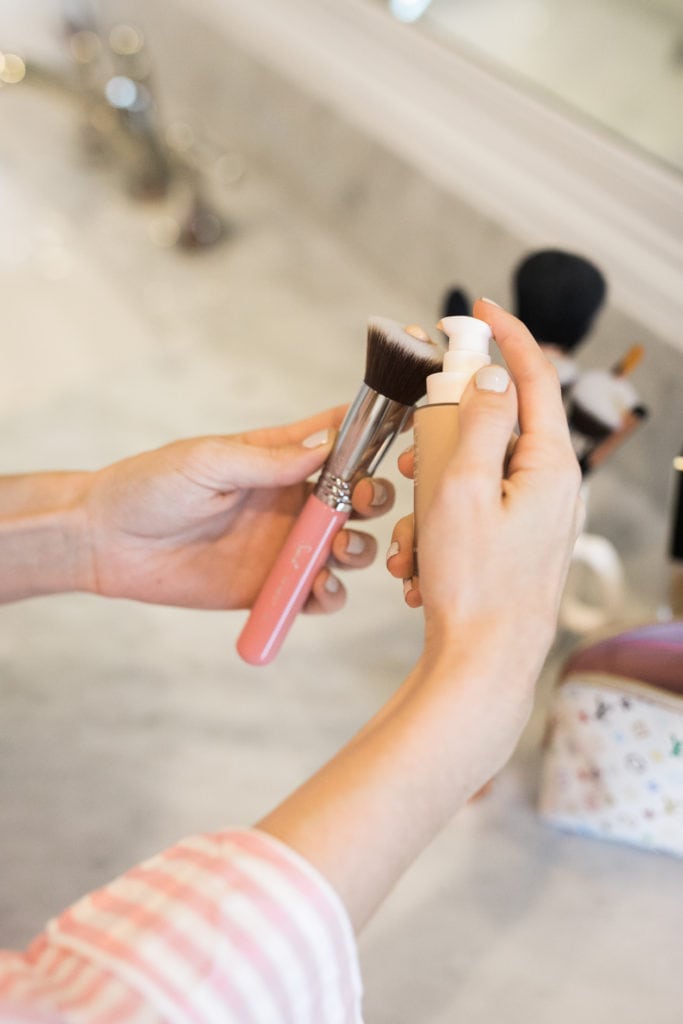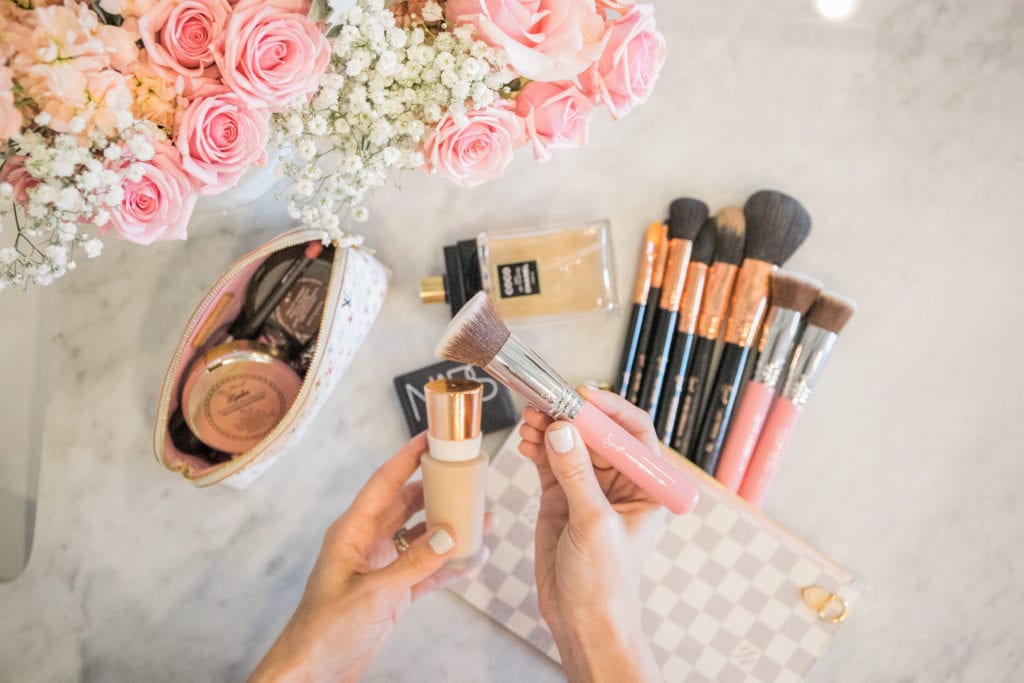 When I got pregnant with Maxi, we automatically knew if she were a girl we'd name her after my great grandmother, Jeanne. Jeanne was my mother's greatest role model and unfortunately, passed away from ovarian cancer. When my parents got married, Jeanne was diagnosed and my mother went back to Oklahoma from Texas to care for her grandmother for 6 months until she passed away. She was a newlywed leaving her husband behind to care for her grandmother, and by that I'm sure you all can see just how close my mom was with her grandmother. Remember our trip to the Broadmoor this summer? This was honestly a huge emotional milestone for my mom. Growing up she went to the Broadmoor each summer with her grandparents and hasn't been able to make it back since Jeanne passed away. It was such an emotional toll on her that she felt it was perfect timing to go back and honor her grandmother's memory, by bringing the new Jeanne in the family, Maxi. [For those that don't know, Maxi's middle name is Jeanne. My entire family calls her "MJ" or "Maxi Jeanne."]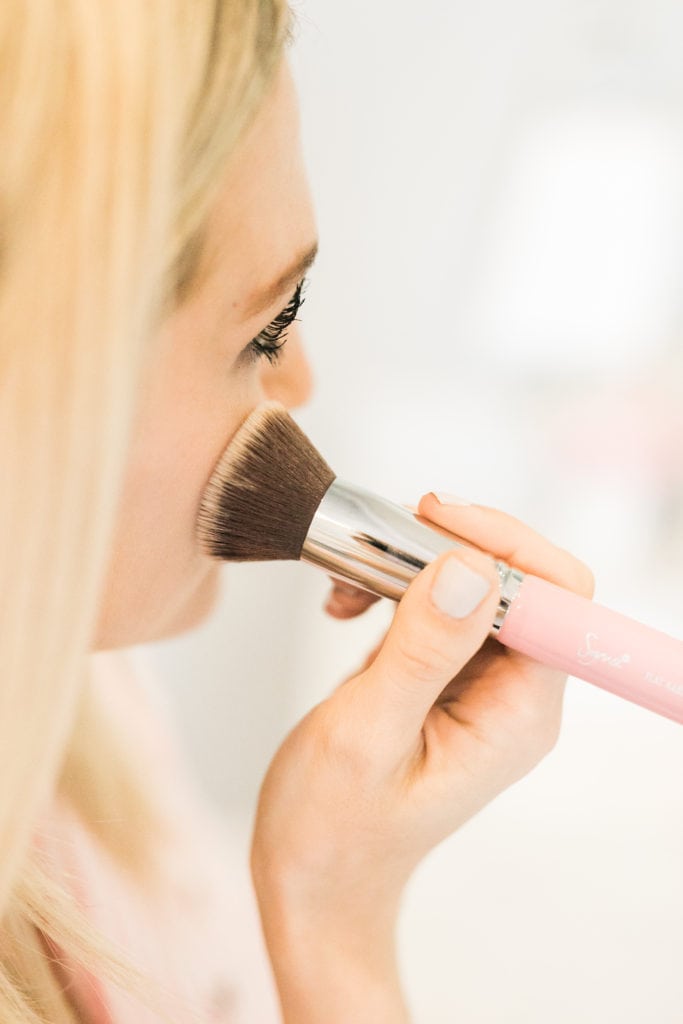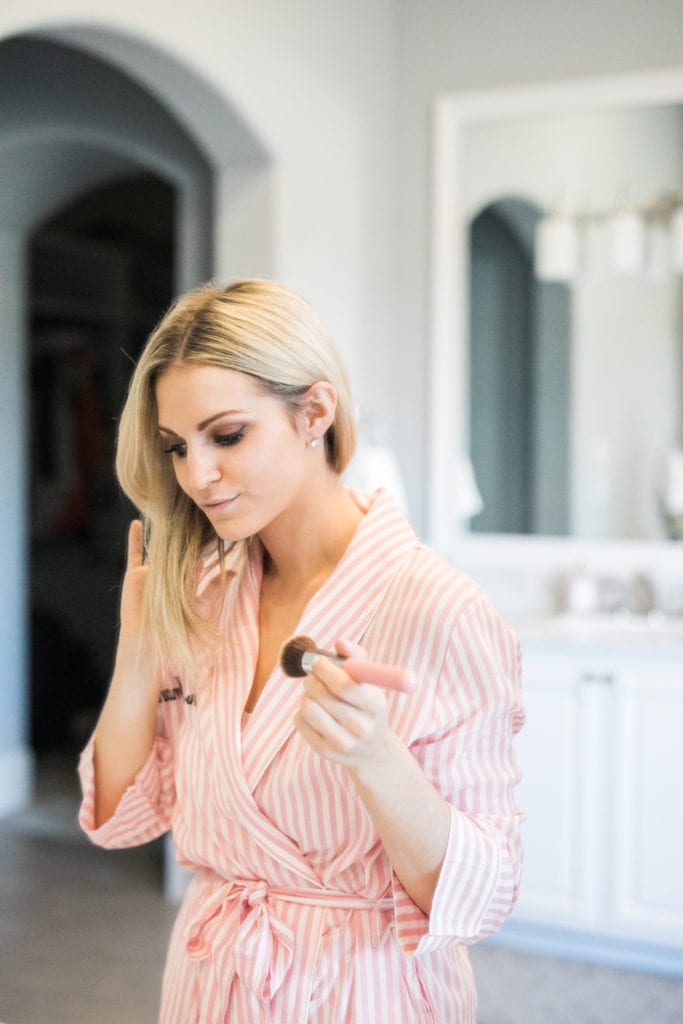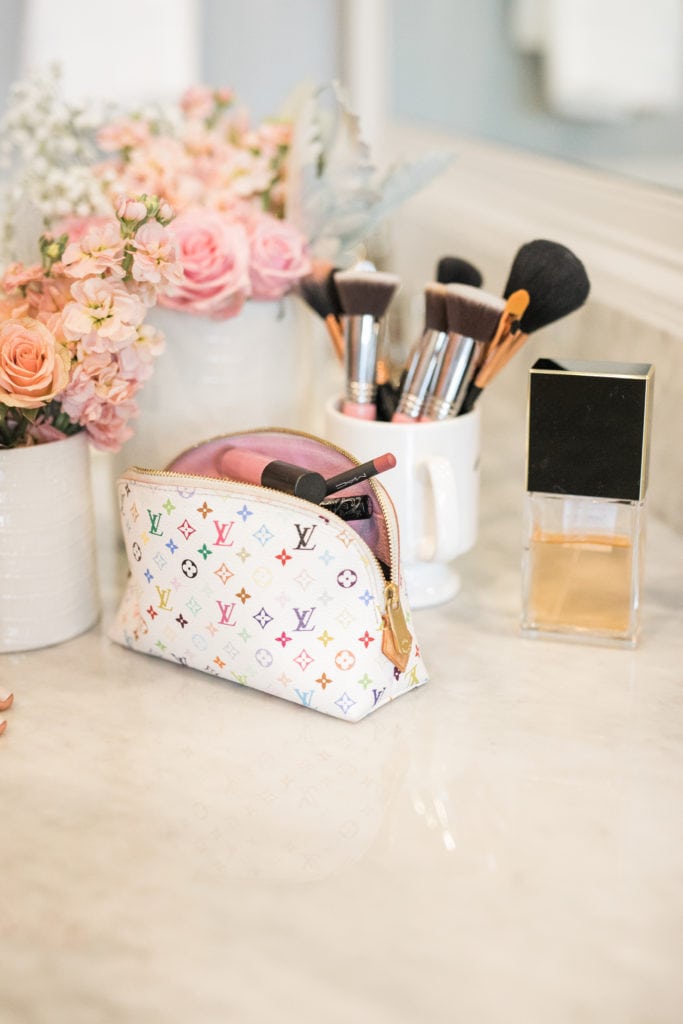 With this background, I truly could not think of a more honorable partnership than Sigma's partnership with Bright Pink. Bright Pink is an organization that helps women assess their risk, live a healthy lifestyle, practice self awareness and get help through group and peer support.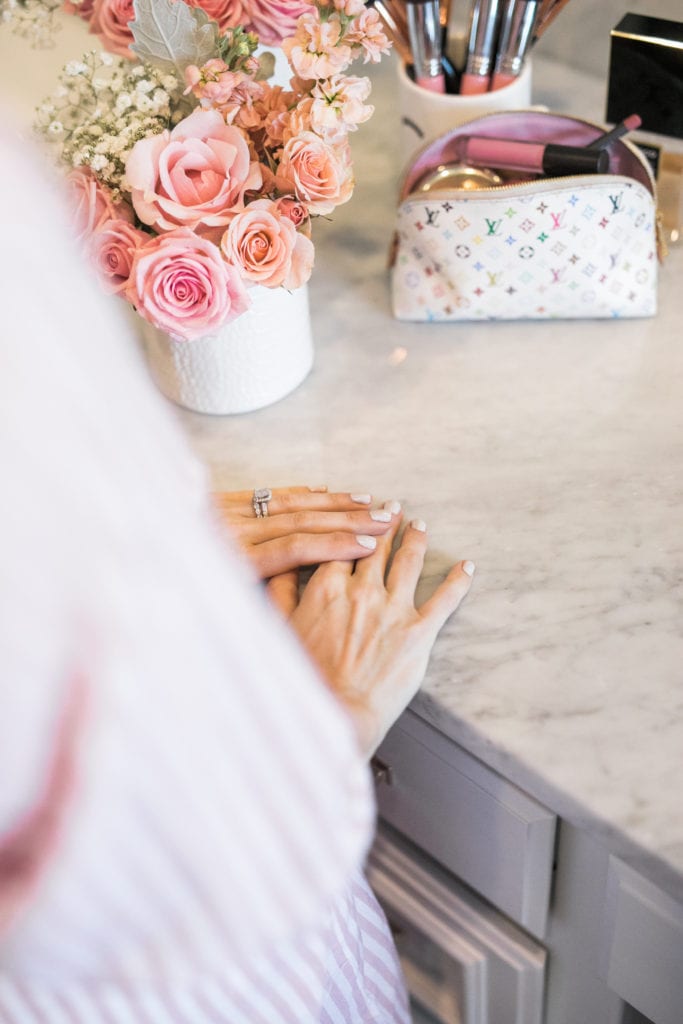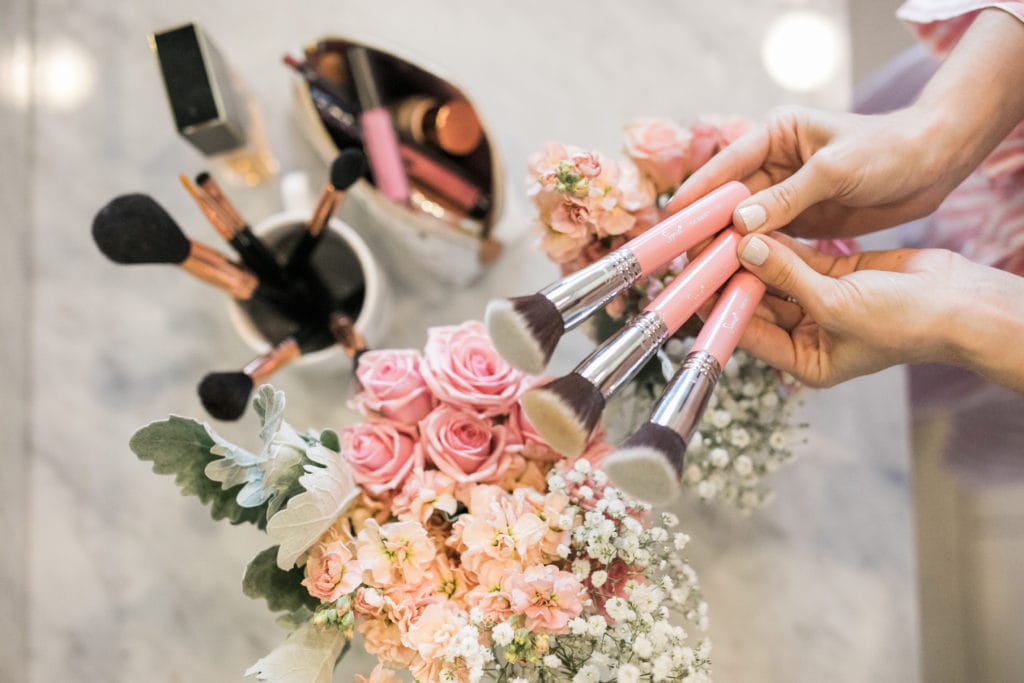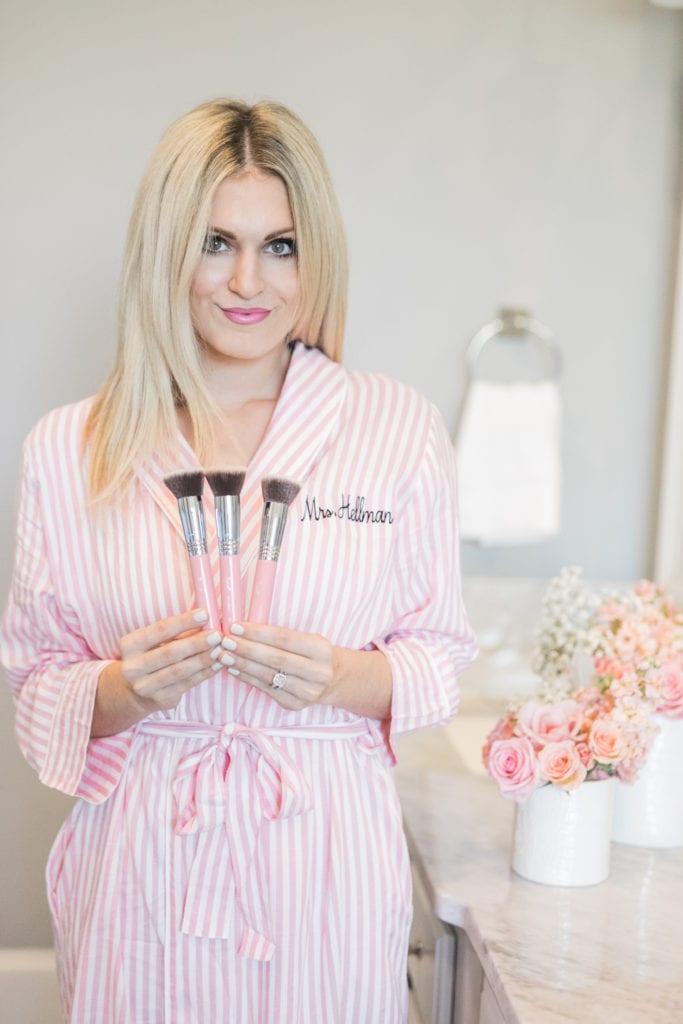 As most COF readers know, Sigma is one of my favorite beauty brands and I rave about their brushes. Their F80 Kabuki Brush for foundation is one of my top favorites. So many foundation brushes feel gross to me. It is as if the foundation is just either slopping around on your face in a pool of germs or being absorbed by the brush. I've used this brush for years and it has withstood countless photo shoots and a little 7-month old chewing on it [while clean of course! 😉 ]. This month they have partnered to create a Pink F80 Flat Kabuki where 20% of each brush sold will be donated to Bright Pink. For an affordable and well-made brush brand, I find this huge!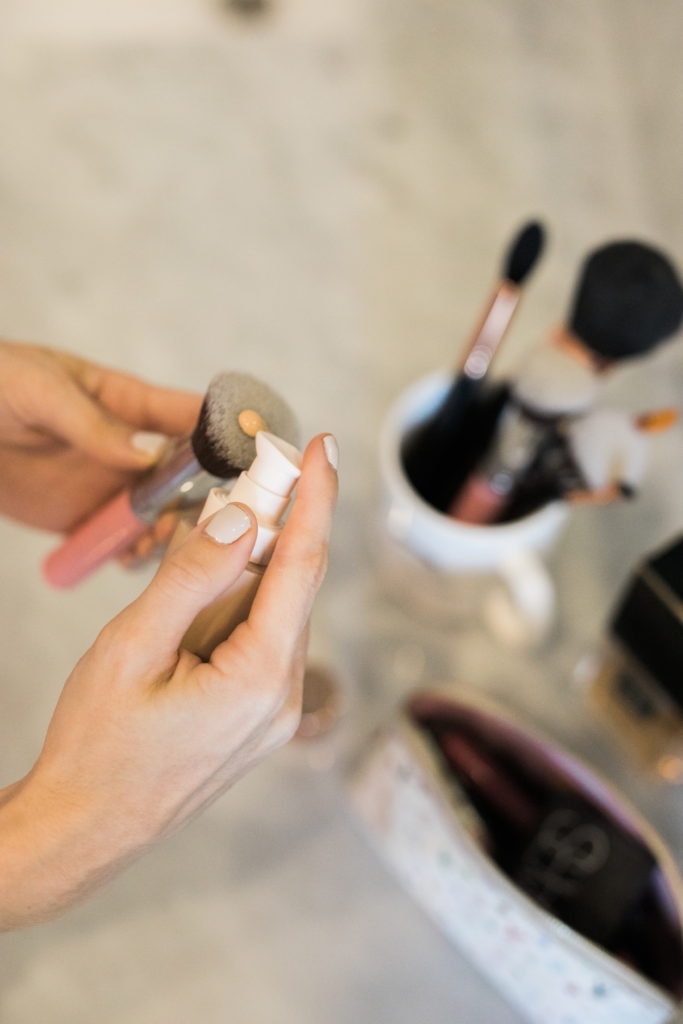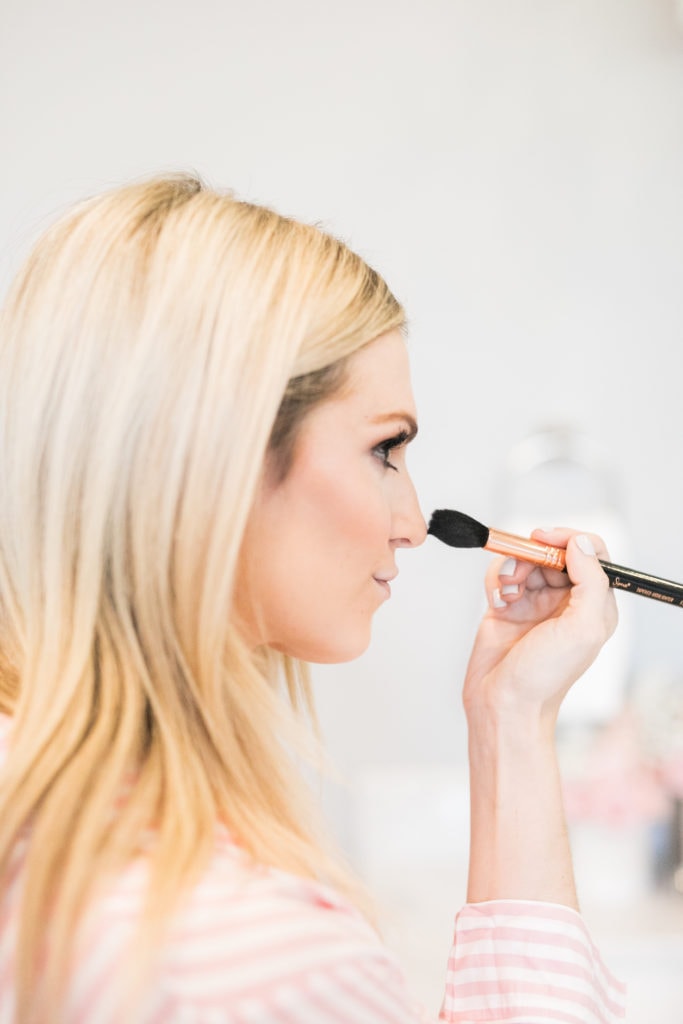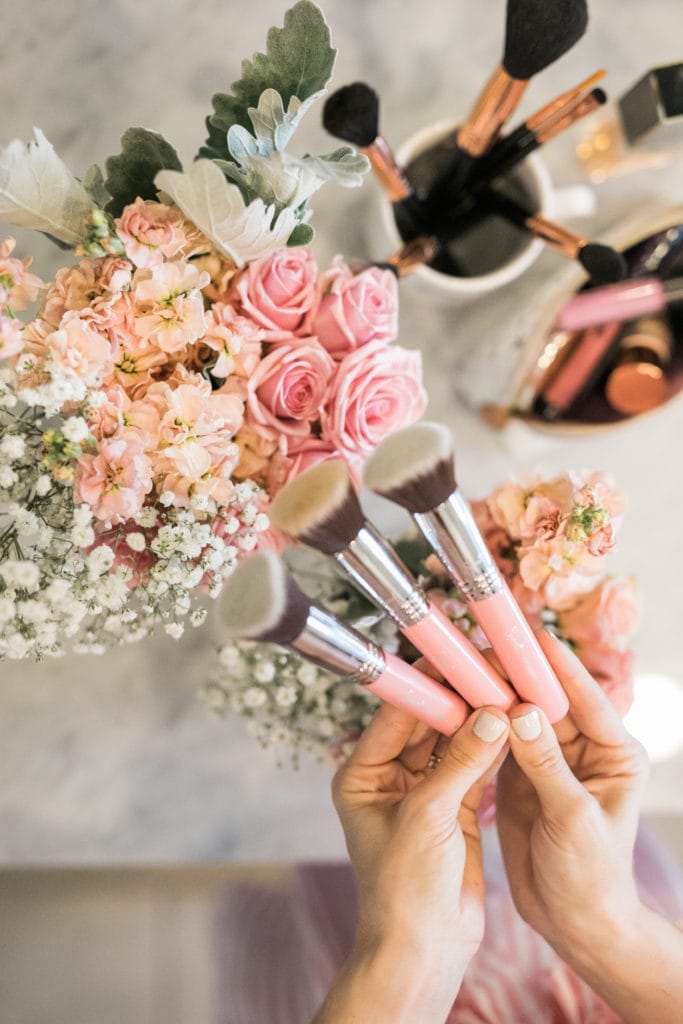 To celebrate this partnership, I'm sharing a few ways I incorporate prevention and assessment in my beauty routine. As women, it is so important that are not only aware of the best ways to practice self care but that we truly implement this in our daily routines.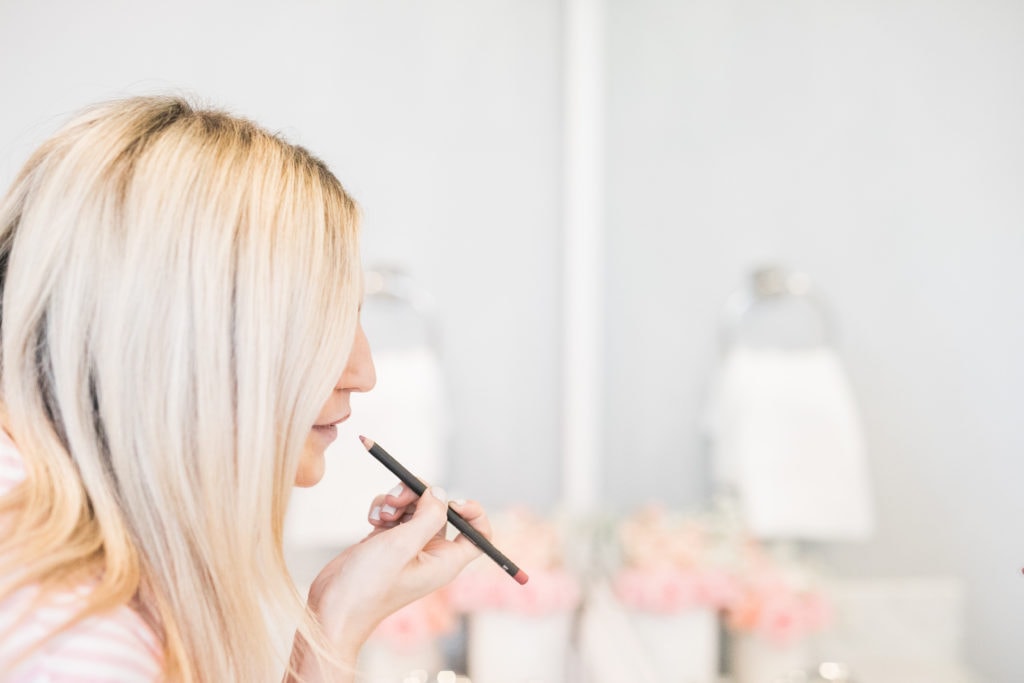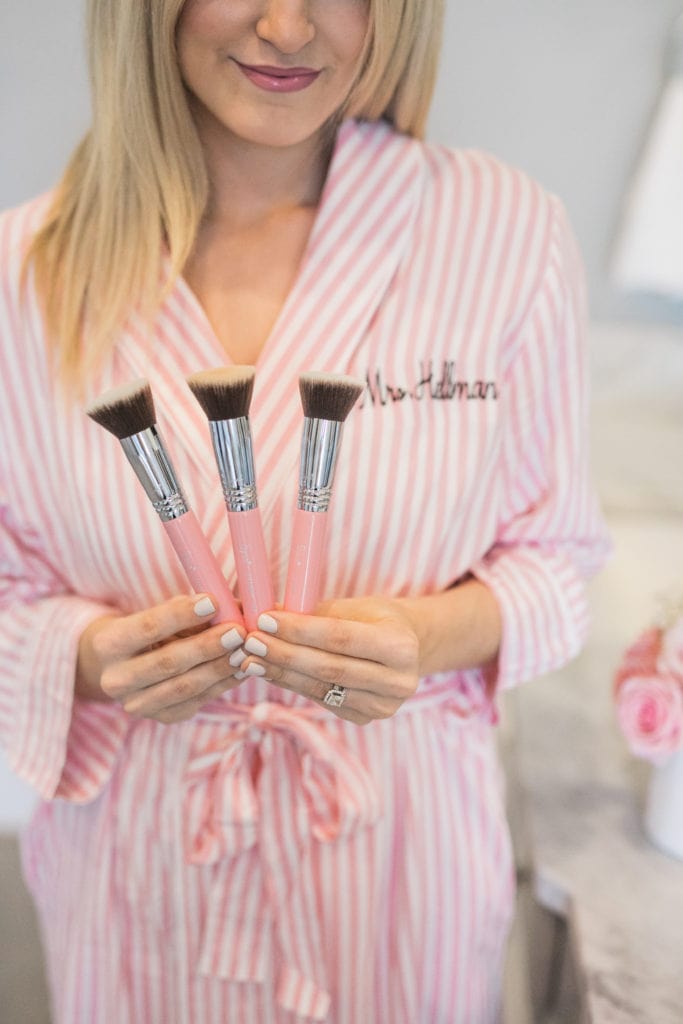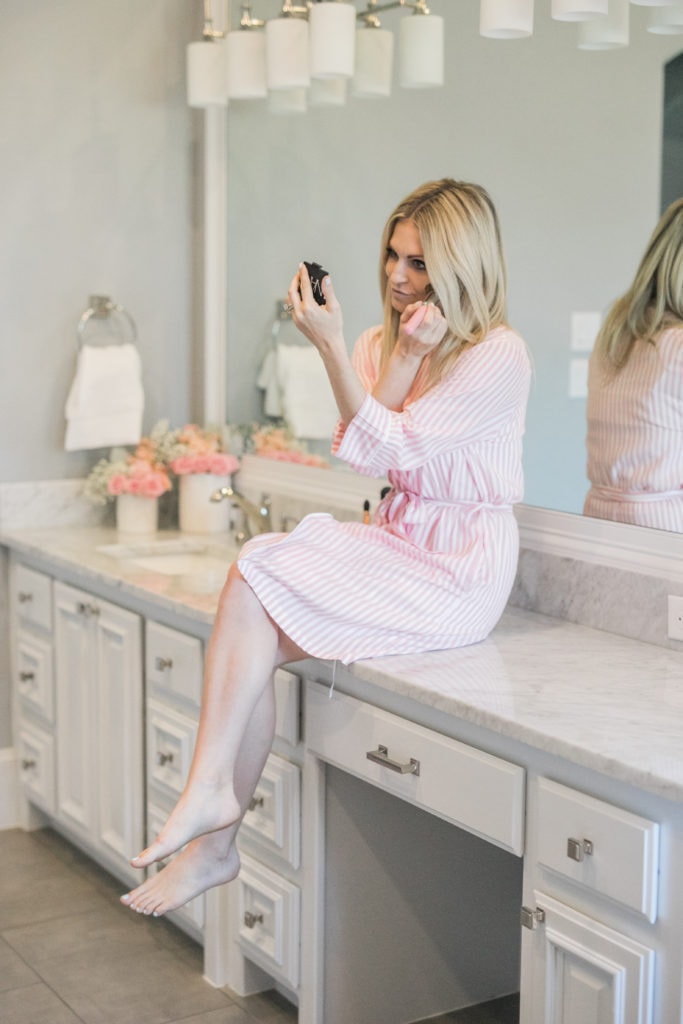 A few days after a cycle each month, take that time to assess your breasts. You can find more information on Bright Pink but also talk to your OB. They know your body and can tell you what is normal vs. what is not. They can tell you what to look for in the future just based on your body type.
Now when it comes to your cycle, many confuse ovarian pains with cramping or even digestive issues. Many of the symptoms are normal symptoms all women will experience. For years, I thought my endometriosis was either cysts rupturing or cramping. I ended up hospitalized 2 weeks before our wedding due to endometriosis because I had delayed going to the doctor as I was embarrassed and thought it was just cramping. Don't do what I did! Take that time with your healthcare provider to really ask what is normal and what should raise concern.
After being aware, there are of course little things we can all do to live a healthier lifestyle and lower our risk. From regular exercise to reducing your red meat intake, there are a ton of easy switches we as women can make. Take a few minutes to peruse the Bright Pink site as they have SO many wonderful resources to use. I've spent hours on this site since learning about it and I have sent it to all my girlfriends.
While grocery shopping, print off this list from Bright Pink to incorporate these cancer-fighting foods in your diet. My mother drinks green tea all day and pomegranate juice for breakfast each morning as a way to help lower her risk.
You can assess your risk with this tool on Bright Pink's site as well!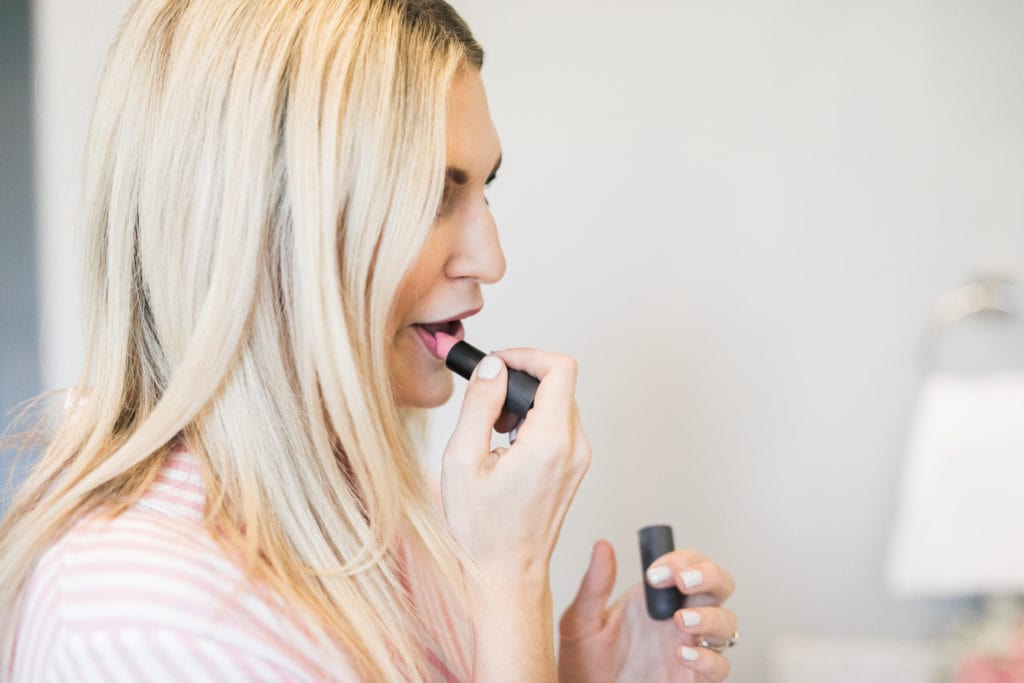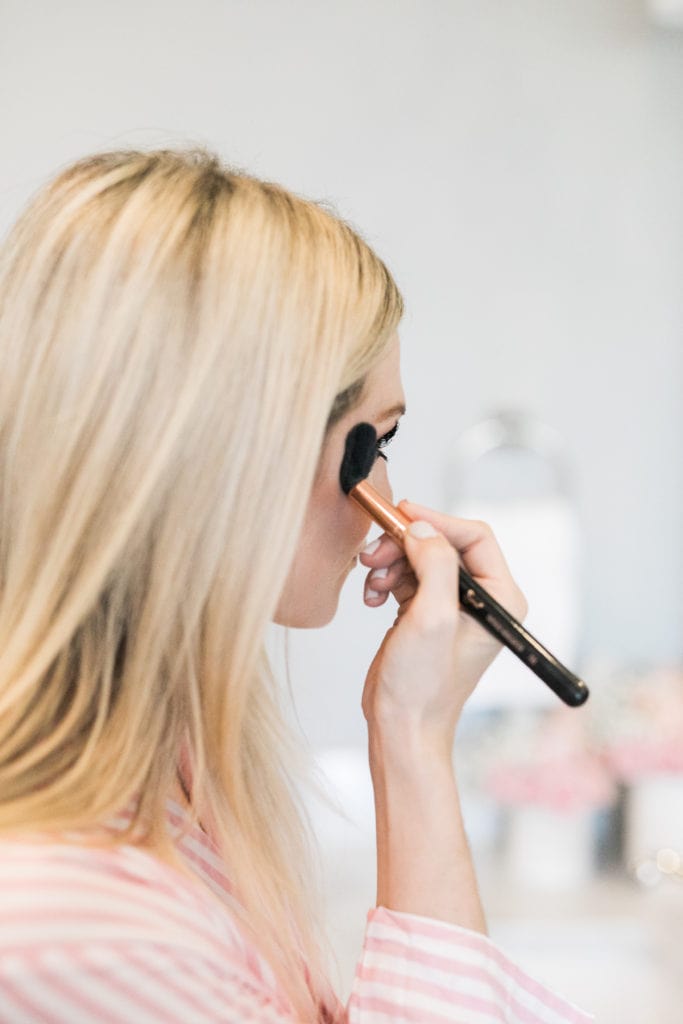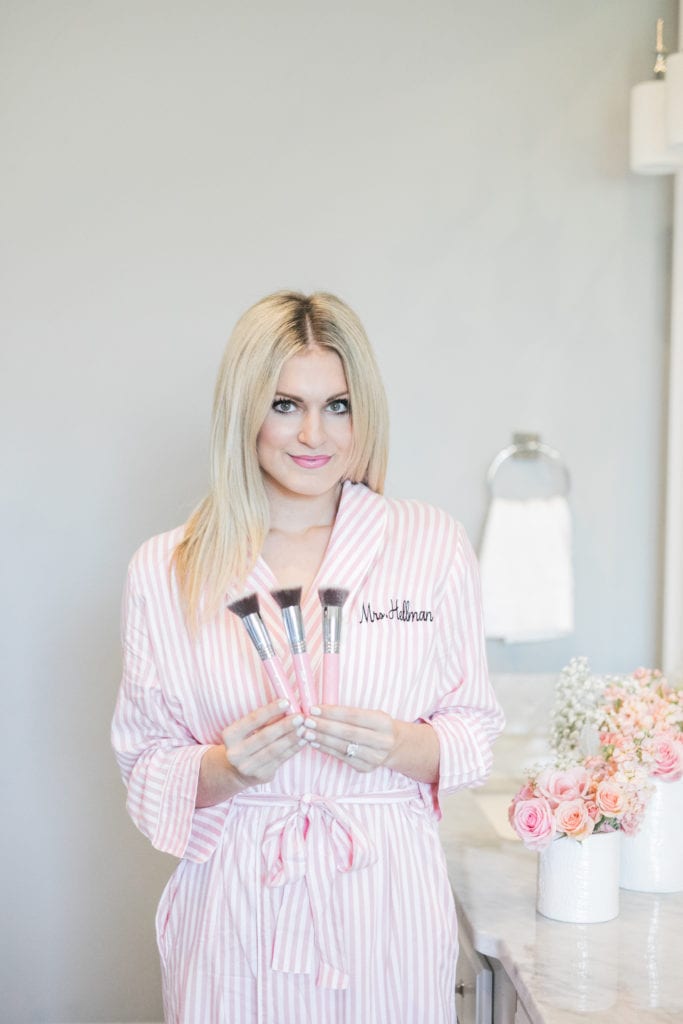 So how do I also use the F80 Flat Kabuki? My trick is to do one pump of rosehip oil with one pump of foundation! Rosehip oil is SO good for your skin and a natural product at that. It helps fight fine lines, dark circles and even blemishes. What I love most about the oil is that it makes my skin feel really healthy, even when I apply heavier makeup for a shoot. I lightly dot on my face 4 times and then take the brush in circular motions to blend in. This brush is great because you can also buff instead of press the product into your décolleté. I also use the F80 to blend my contour in once I've applied it. Having a more fair complexion I have to be careful with a contour line because if not blended well, it looks like Maxi took a crayon too my face. With contouring I apply it the product and then take the F80 and "brush up" with the line. Brushing up allows it to blend in and then automatically makes you look more lively and awake!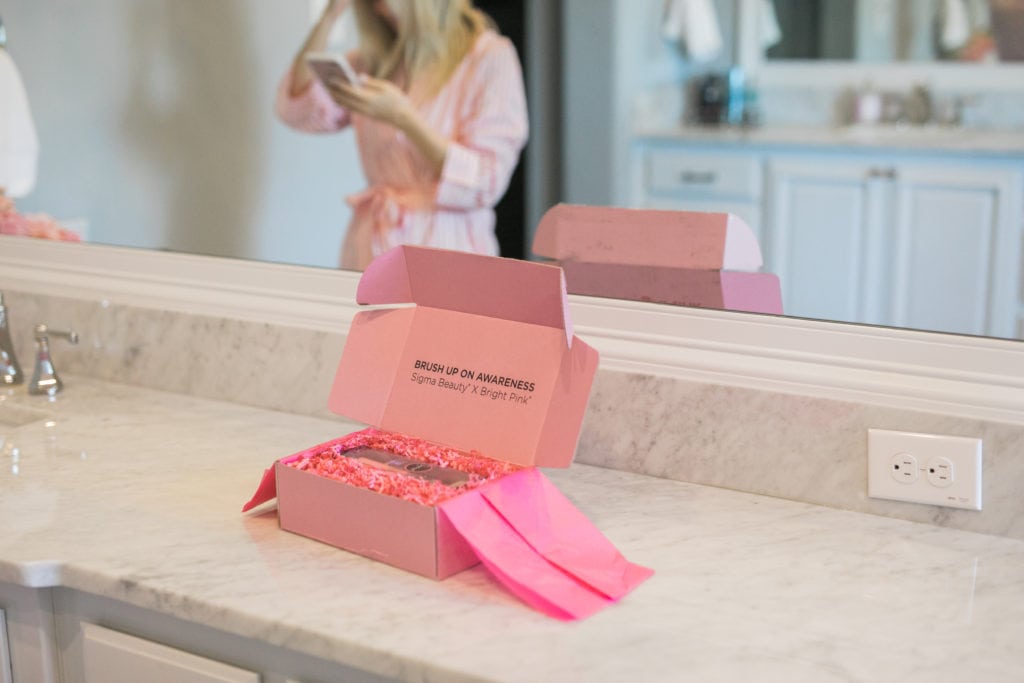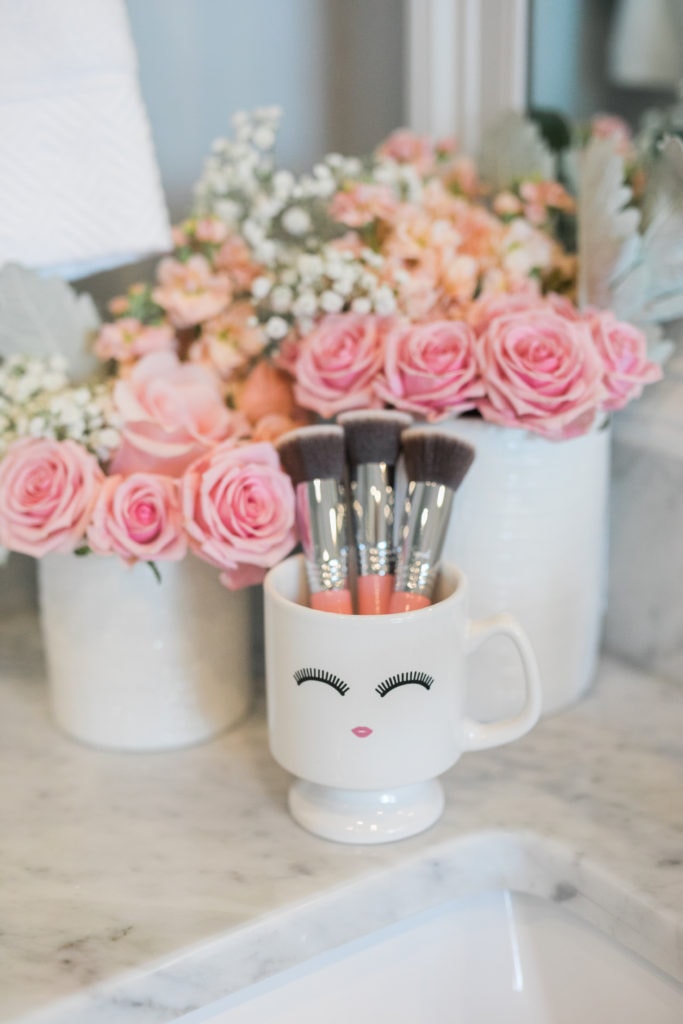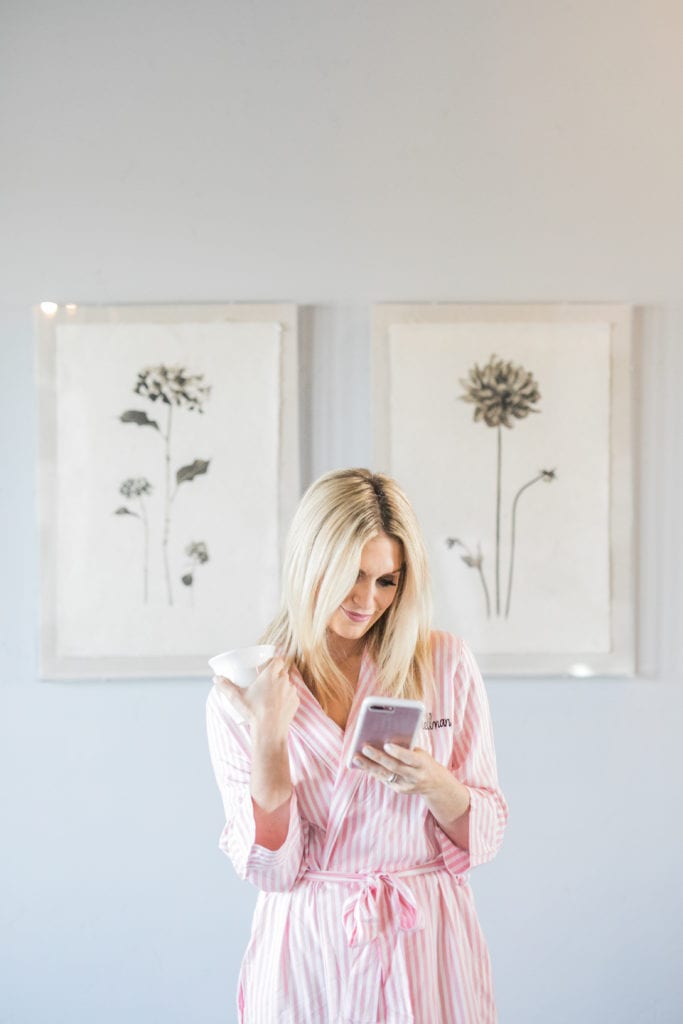 I'm so honored to share this partnership between Sigma and Bright Pink as I think this is something all women can relate to and feel a connection with. I had gone on Snapchat the day I shot this hinting at the post. Immediately, I had a reader respond and say, "Is this for Bright Pink?! I love them! One of my sorority sisters was diagnosed with Breast Cancer and their support groups got her through it!"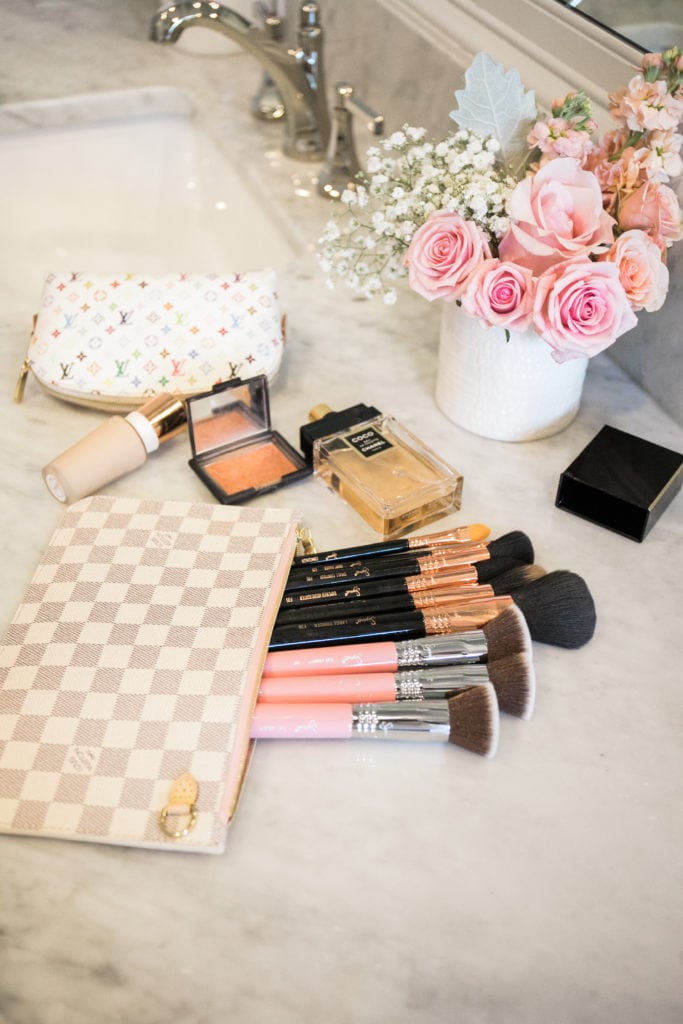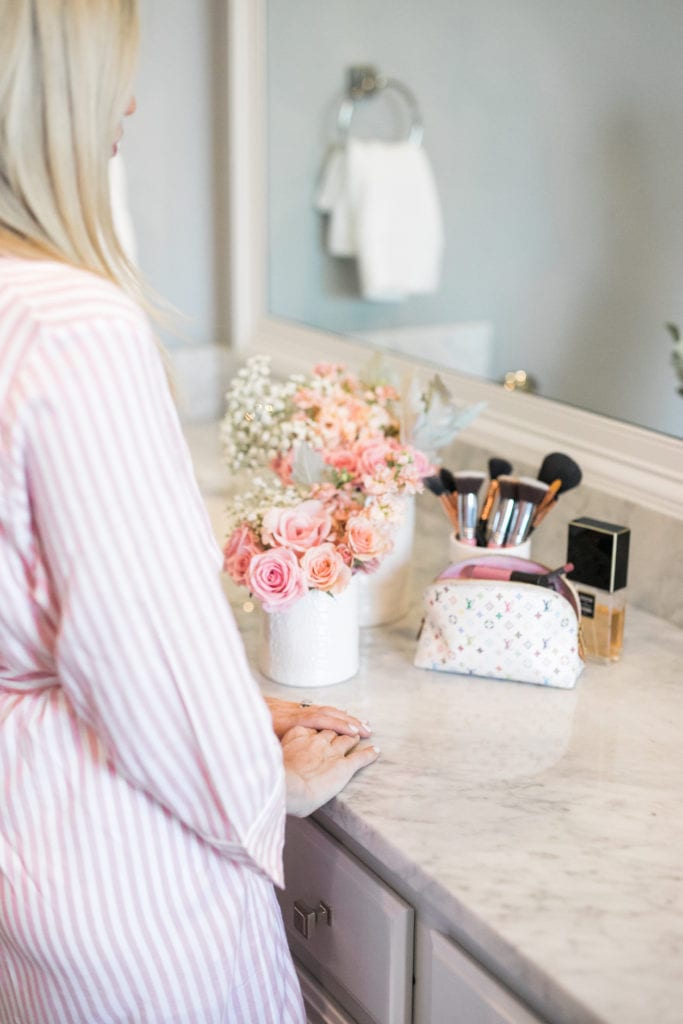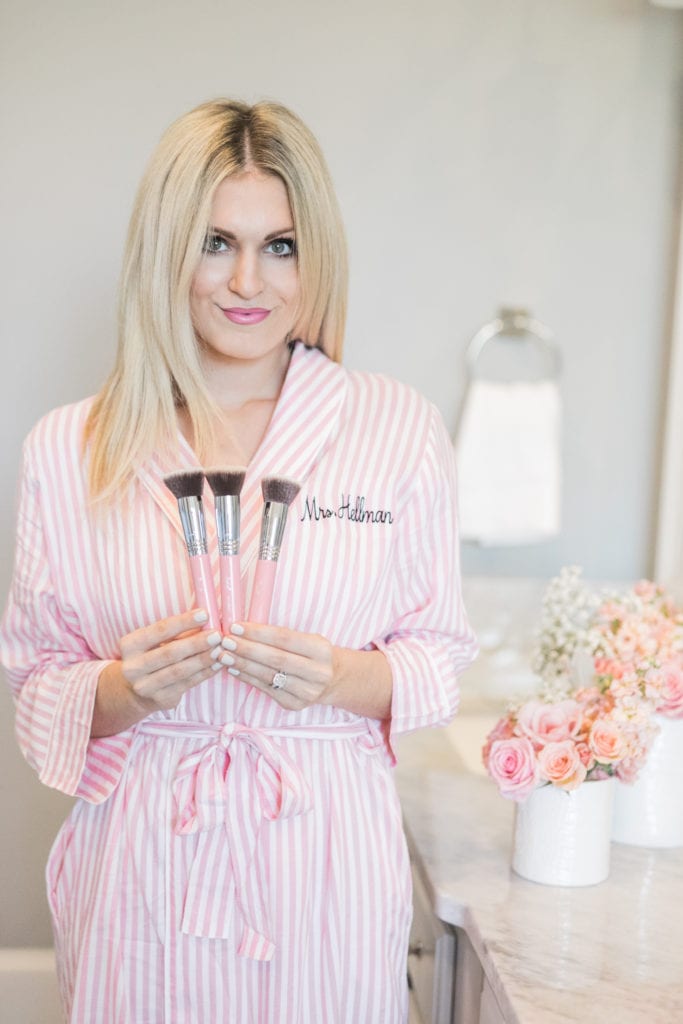 While fashion and beauty can sometimes seem frivolous, the connection I get with readers and great brands like Sigma make me realize it's not. As ladies we can connect on a light level about finding great beauty products and makeup brushes that help you from getting the dreaded foundation line. And as women we can all connect through supporting one another as we help monitor our female health and do everything in our power to give our bodies the treatment they deserve.
You can purchase the F80 brush here to support Bright Pink! I'm purchasing a few for Christmas to give to girlfriends, are you picking one up?!

Photography by: Carmen Evans | Robe: Amazon, I had a friend embroider it | Sigma Brush: Sigma
I'm honored to share this partnership with Sigma and Bright Pink!