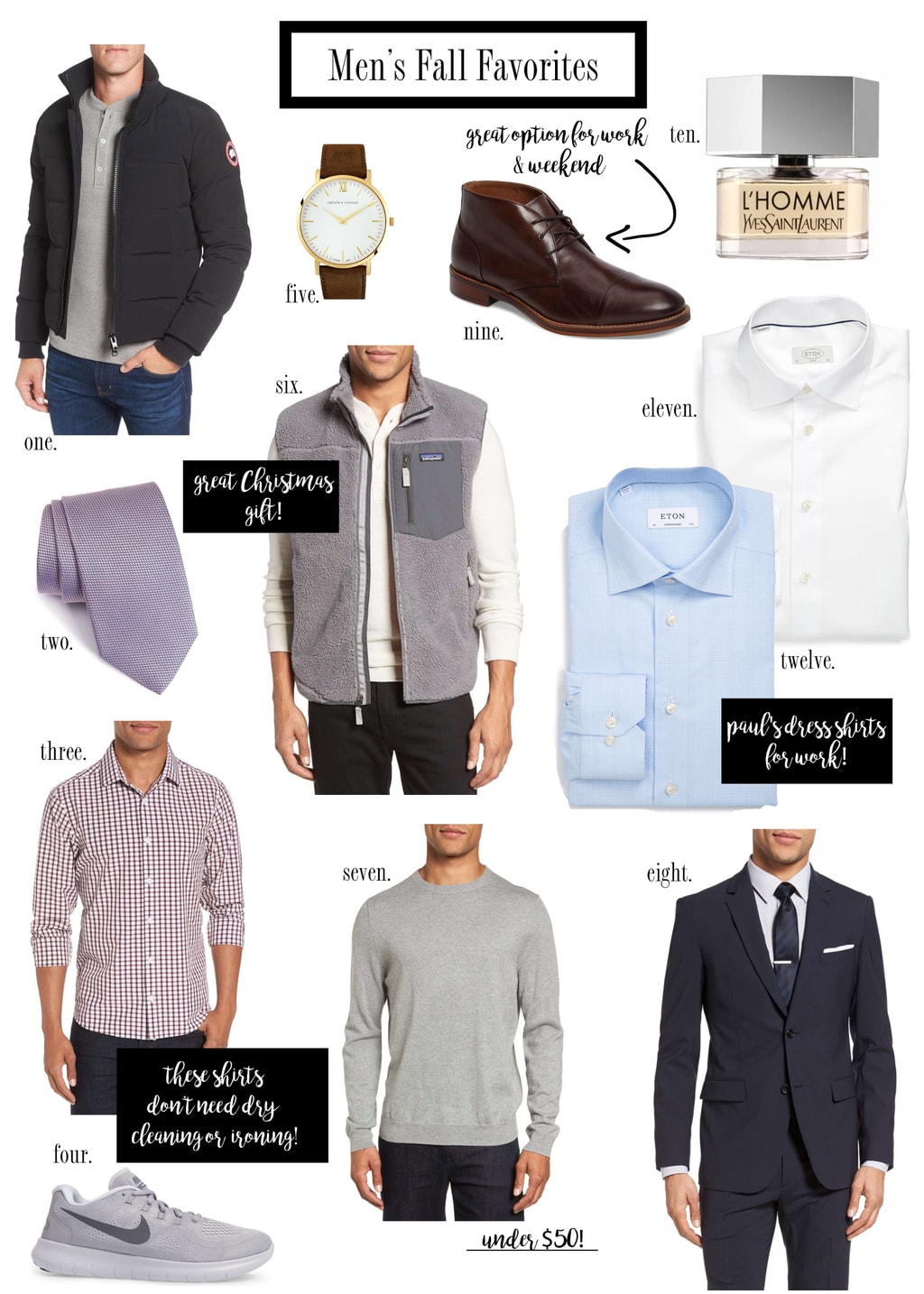 1 | 2 | 3 | 4 | 5 | 6 | 7 | 8 | 9 | 10 | 11 | 12
---
I've already told my husband our "word" for 2018 will be rest. In 2017 we had a baby, sold our home, built a home, moved in with family, Paul got his dream job, I decided to redesign my site [which I know seems small, but it actually takes 6 months to a year in terms of development] and now we are about to move into our new home and change a few more things there. I'm tired! haha.
But one change I don't think I shared on here is Paul's job. I honestly forget to share a lot of updates when it comes to Paul or Paul's family because I respect their privacy and the fact that he/they don't choose to be on COF as I do. But the other day we were talking about his job to someone at a birthday party and they go, "Wait! This is Paul's job?!" And I realized, "Um…did we tell people or no?" haha. It was all happening when I shared our move/decision to redesign my site so needless to say it was a whirlwind. I asked Paul if I could share and he told me to go for it.
Paul is back in Fort Worth! Paul has always commuted unfortunately. He was an auditor before he worked in oil and gas. He audited all over from Chicago to Austin and when he was in the DFW auditing his commute was never less than an hour away from where he was living. Years upon years of driving finally got exhausting, but we knew that the next job Paul wanted would probably be years away so we even toyed with building in Dallas to make his commute easier. I asked if we could move to Dallas a million times, but Paul loves Fort Worth even more than I do so that was never an option.
Well, the opportunity he wanted was actually wanting him which we just didn't know. It all fell into place within a few days and without him looking. We were thrilled. He now drives about 12 minutes to work and Maxi and I get to meet him for lunch some days. It's seriously been the best thing in our life!
 But, this new job has also brought a lot of change. It's brought big change in terms of our personal life with priorities/scheduling and small changes in terms of his wardrobe. Because this happened so quickly and without us planning for it, we basically had a few days in between in which we had to get him a new wardrobe. His old job was far more casual and this job is more business professional- which I personally love! Y'all know if you've followed COF for a bit that Paul is very picky when it comes to clothing. He is tall and slender with his build that things get tailored so much they cost a fortune or they get completely changed in the tailoring process. His arms are SO long it just never works.
We chose to go to Nordstrom when we had a day or two to get his new clothing for a few reasons. They have tailoring and they also carry all his "brands" he is ever so picky about- which I don't blame him. If I had to tailor every single thing I bought and nearly add inches in the sleeves I'd be picky and just stick with the brands I know fit me.
One of my most frequent e-mails I receive is clothing ideas for men. I always respond with the brands Paul likes because that's all I know- so I thought today I'd share our "go-to" pieces and brands for Paul!
1.Canada Goose: Finding Paul a coat is always really tough because we need something Texas friendly along with NYC friendly. We usually head to NYC in February/March and he's miserable in his thin jacket. We decided to finally just get a Canada Goose Bomber Jacket as he has wanted one for years. These have so many different options based on where you live/the warmth you need. And yes, they are pricy but if your guy is like mine they don't update often, if ever. I have 10 different coats/jackets each year while Paul will keep one for 10+ years. I also had a major Nordstrom note which made this a really great deal! P.S. Do I get wife brownie points for sharing my Nordstrom notes?! ha!
2. Eton Tie: When it comes to dressier work clothes, Paul sticks with Eton. The brand fits him perfectly and the quality is impeccable.
3. Mizzen & Main Shirts: Mizzen & Main is a brand I haven't shut my mouth about the past 3/4 years on the blog. These shirts have moisture wicking so Paul doesn't sweat walking in downtown when it is 99+ degrees. They don't wrinkle so I don't have to iron. They also don't require dry cleaning and I *strongly dislike* paying for dry cleaning. These are what I buy him for his birthday/Christmas each year.
4. Nike Shoes: Paul likes to keep his shoes pretty simple and just wants a pair like these. He always wears Nike shoes to do yard work and I tell him we need to get him some super cheap shoes for yard work. He ignores and after I bleach the shoes 15 times they are ruined and we start the cycle all over again.
5. Larson & Jennings Watch: Paul is a watch feind! I got him a watch for our wedding and that's what he always wants. He has a watch case on his nightstand so I always ask if another watch would bore him. I guess watches are to men as bags are to women.
6. Patagonia Vest: Patagonia vets are what I like to call softball gifts for men! From husbands to fiancés to boyfriends, I think it's always an appropriate gift as they remain classic and pretty ageless. Paul wears these over shirts on the weekends.
7. Cashmere Sweater: Paul LOVES these sweaters from Nordstrom and I got him hooked on them about 2 years ago while we were in Scottsdale. They are less than $50 and he wears them with these jeans all fall/winter.
8. Theory Sports Coat: When it comes to sports coats, Theory has the ones that fit Paul best. He also loves their work slacks! Nordstrom carries a lot of different styles by Theory for men, but Paul loves this sports coat. It's also on sale!
9. Chukka Boots: What was the first gift I ever gave Paul? A pair of Johnston & Murphy Chukka Boots. My husband loves Johnston & Murphy and honestly it's hard to get him to buy any other brand of dress shoes. His dad got him hooked so I think it's partially for sentimental reasons. Nordstrom carries their line and so this is my go-to for Christmas gifts.
10. YSL Cologne: This is the cologne Paul was wearing when we started dating. He rotates through this and Bleu De Chanel, but this is my favorite.
11 & 12. Eton Dress Shirt: These are definitely on the pricier end, but the Eton Dress Shirts in slim fit don't have to be tailored for Paul. Due to the durability and lack of tailoring need, the price evens out compared to other high-quality dress shirts he could wear with a suit. With Paul's new job, he's in meetings half of his work day and he likes that they never crease from all the sitting and standing. We got him 2 in these colors and he loves them! It was definitely more of a splurge item, but I thought the occasion was perfect for them to celebrate his new milestone in his career.
I hope this posts helps you if you've ever e-mailed me or been curious about menswear brands! Thank you so much for reading!

 In collaboration with Nordstrom. All opinions/purchases are my own.