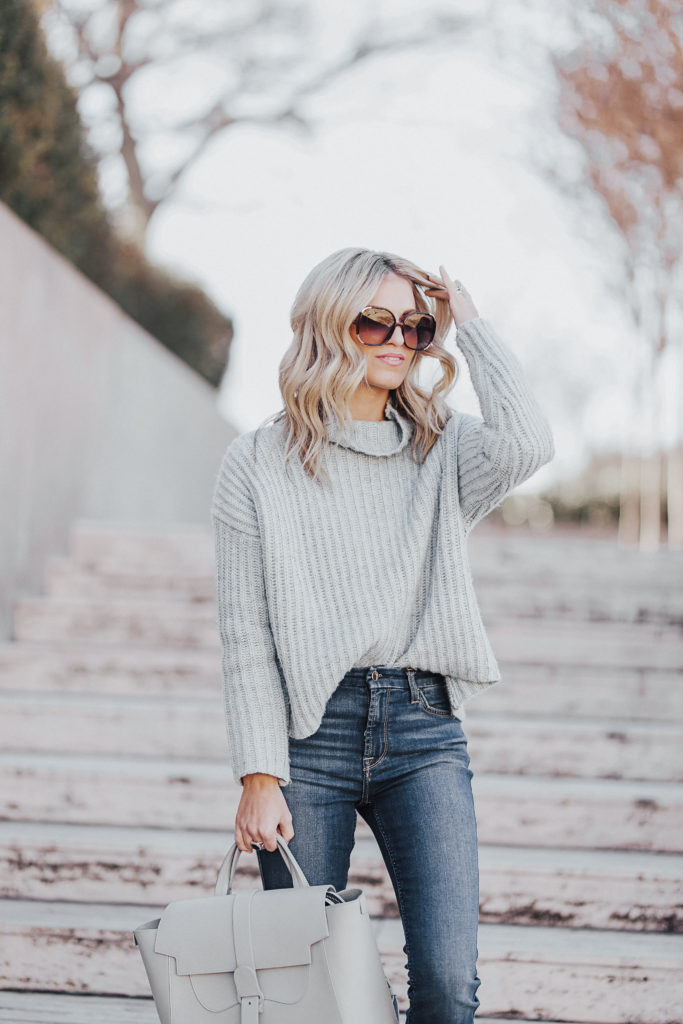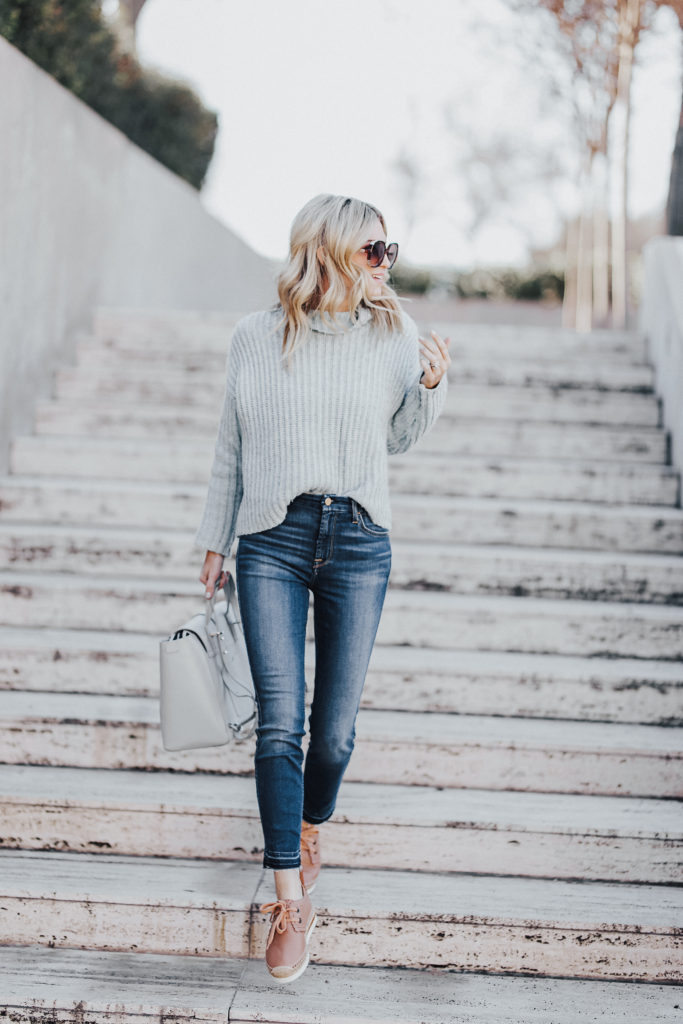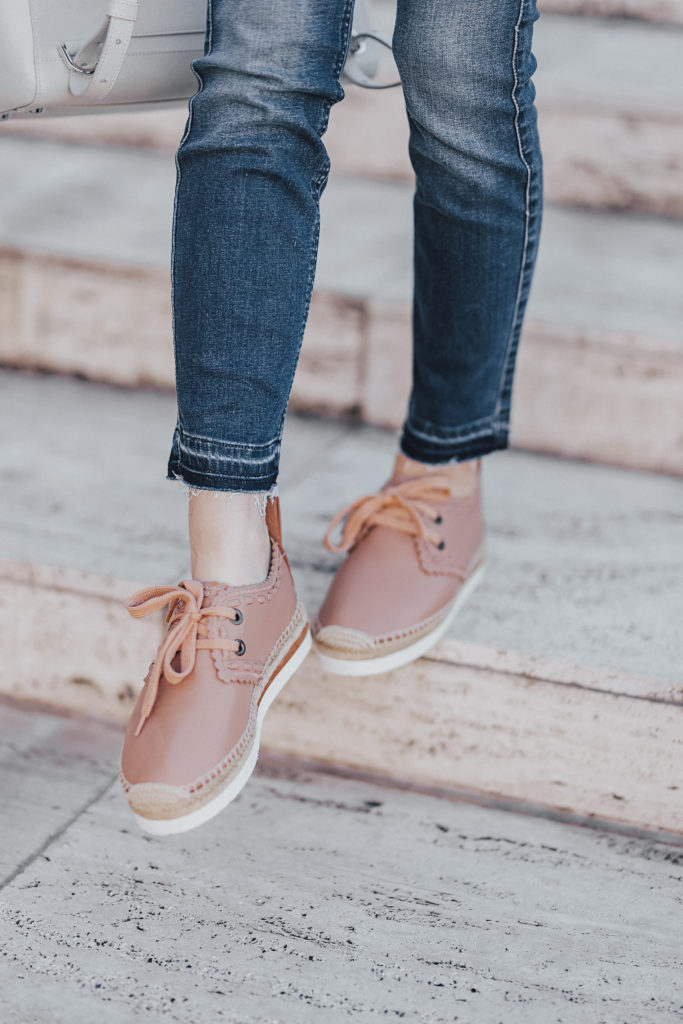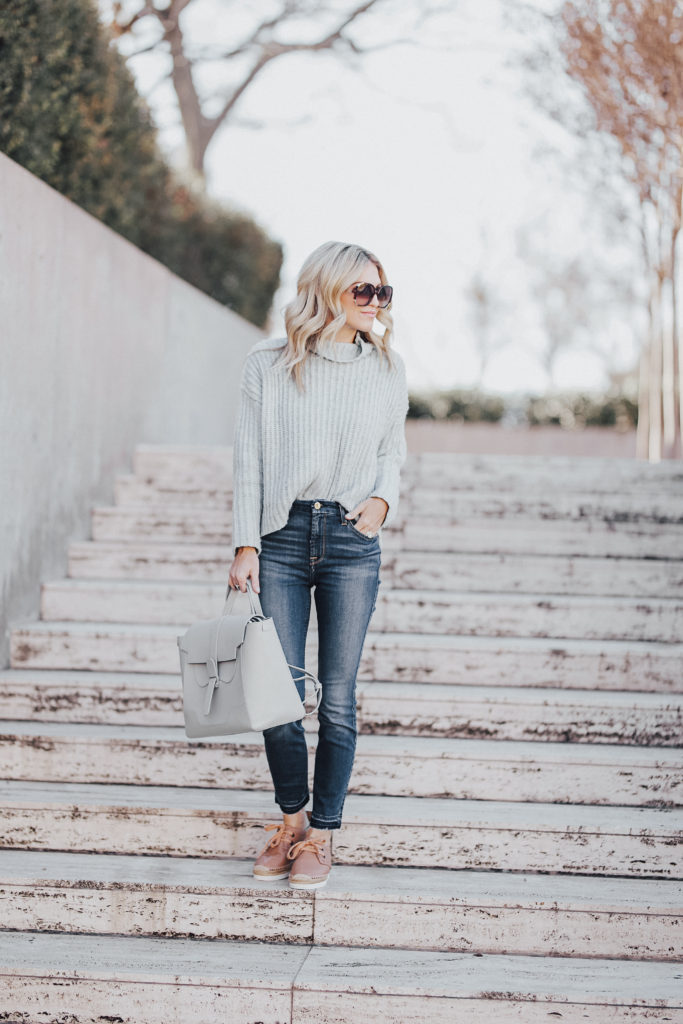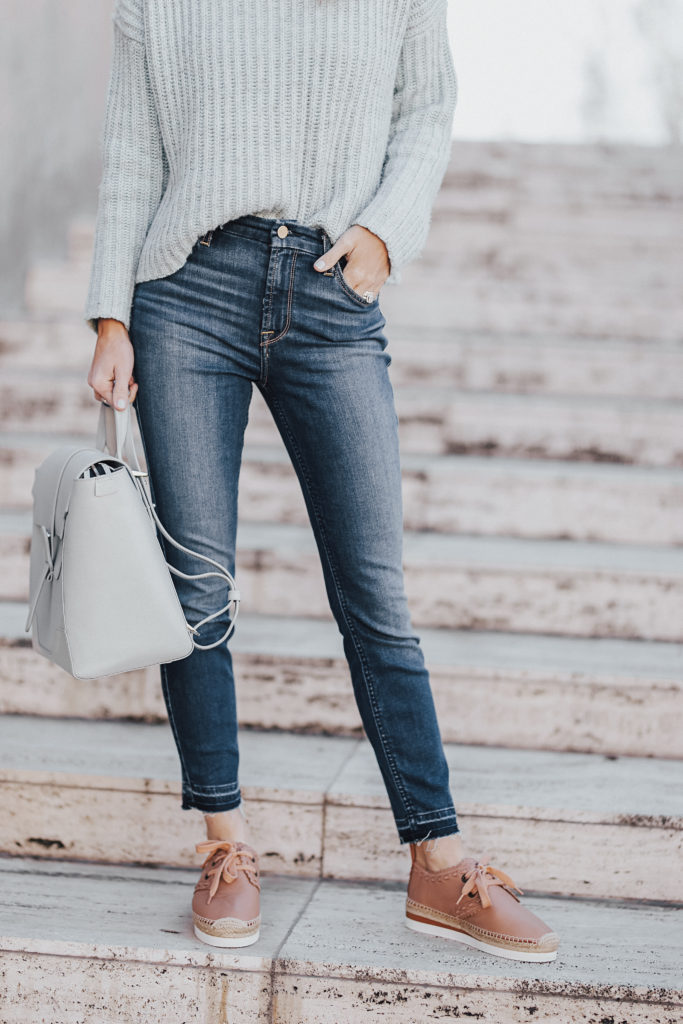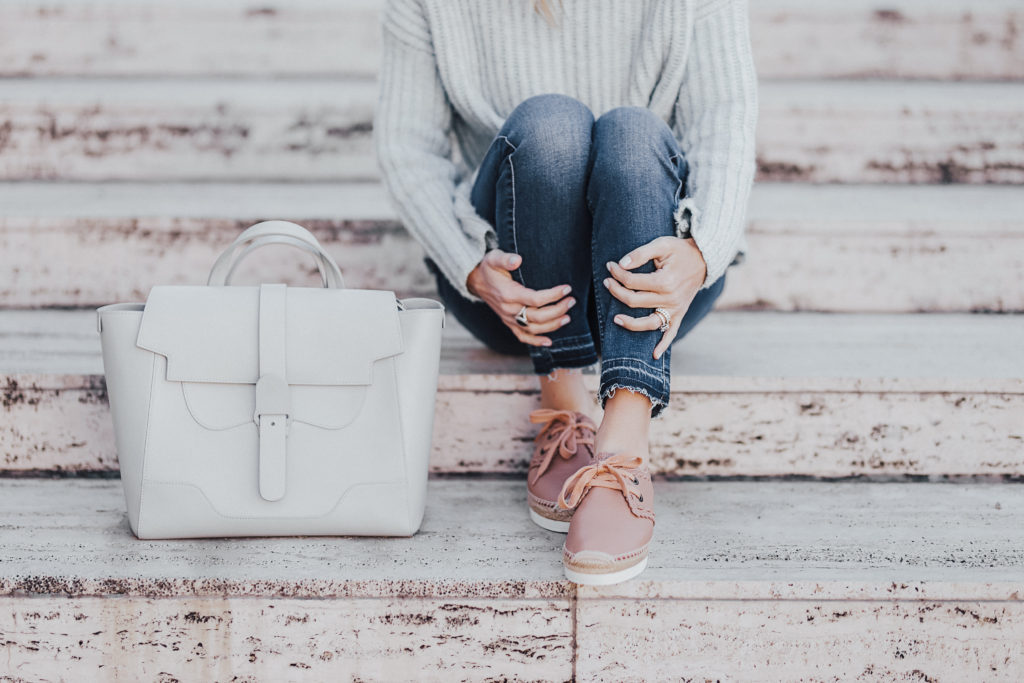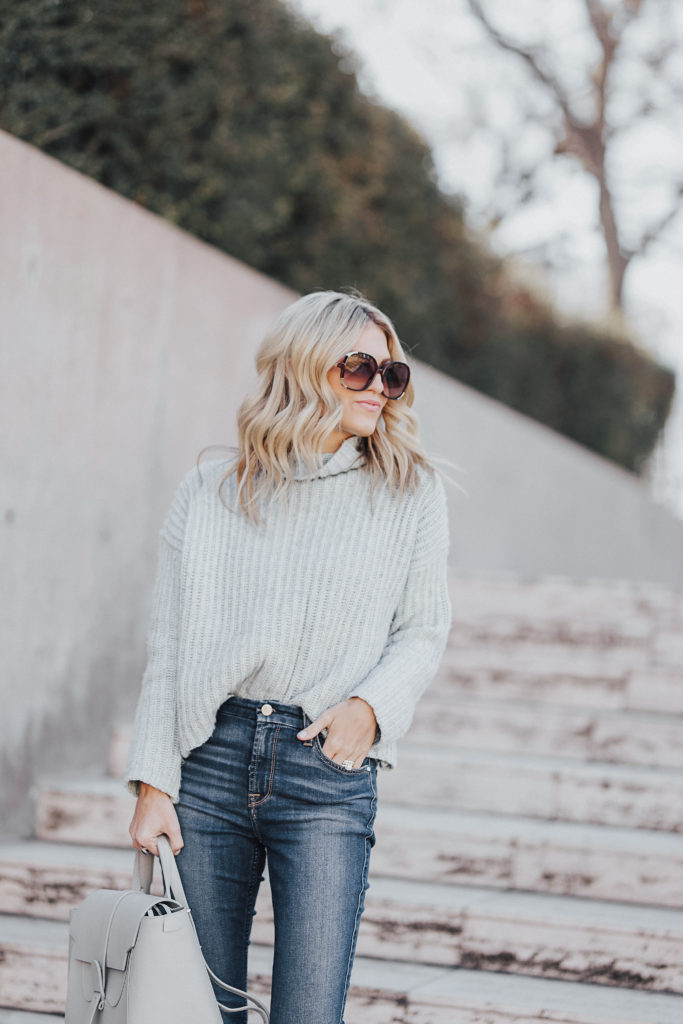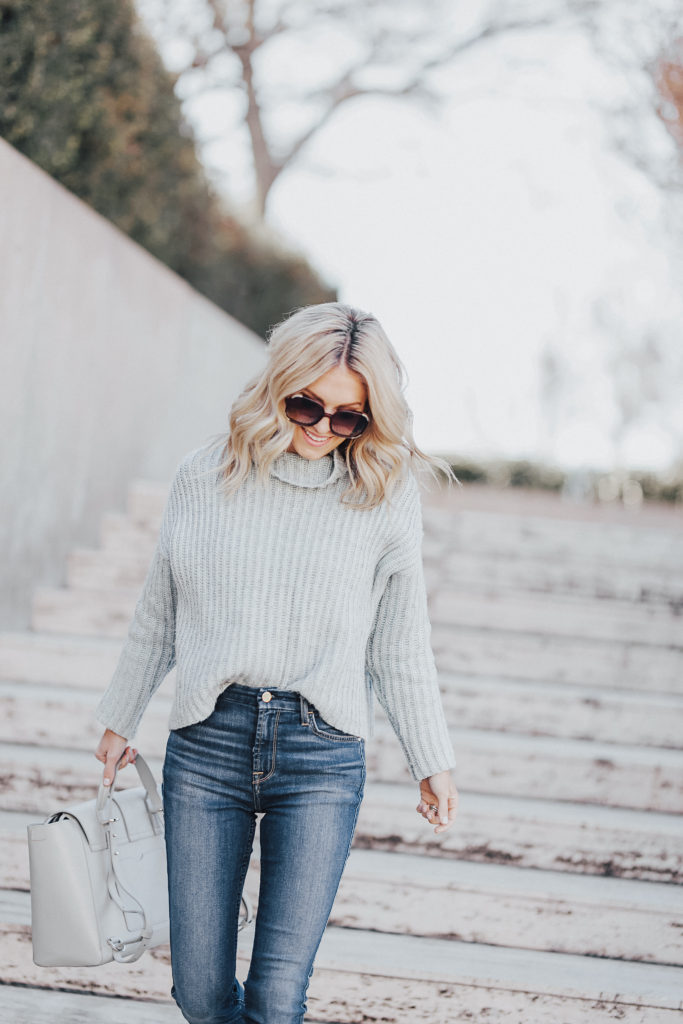 Jeans: Jen7 [for reference wearing 0, usually 24/25] | Sweater: Rebecca Taylor, Similar | Shoes: See by Chloe [run small], Similar, Similar | Sunglasses: Chloe | Bag: Senreve [c/o] | Lipstick: Snob, Skinny Dip Lip Topper
Photography by: Angie Garcia
---
In the words of my girlfriend Amy Beth, "If a girl says she likes buying denim, she is lying."
Oh how true that statement has felt for me the past two years. From frustration with pregnancy jeans [Do you get the band or the extended button?! I'm still opinionated on that…] to not wanting to buy 50 pairs of jeans as my body needed time to heal when she was a newborn, I haven't had many jeans fit well.
But I mentioned before that this year I wanted to refresh my denim wardrobe because I seriously have denim from 8+ years ago I was wearing. It's a lovely sentiment and all to know I really got my money's worth out of them, but they need to be retired!
I tried roughly 9 pairs of jeans the past 4 months to see what would work best [my sweet husband made lots of returns for me..] and I ultimately went with the Release Hem Skinny Ankle Jean by Jen7. First off, y'all know my main gripe with denim is the hem. I'm 5'3″ and hate tailoring everything. Many ankle jeans on me still require me to roll them, and these don't. I also like that it's a skinny ankle jean but doesn't require the exertion of an Orange Theory workout class to get them on my feet. You know what I'm talking about with super skinny denim!
I also like that these have a high waist and are slimming so you can easily front-tuck tops, but it's not up to your ribs where you can't breathe. I want to try these next because they look like they would be the perfect length for my legs.
What's your "Goldilocks" denim?! Cheers to not returning the right pair that fits you!

In collaboration with Nordstrom. All opinions are my own.