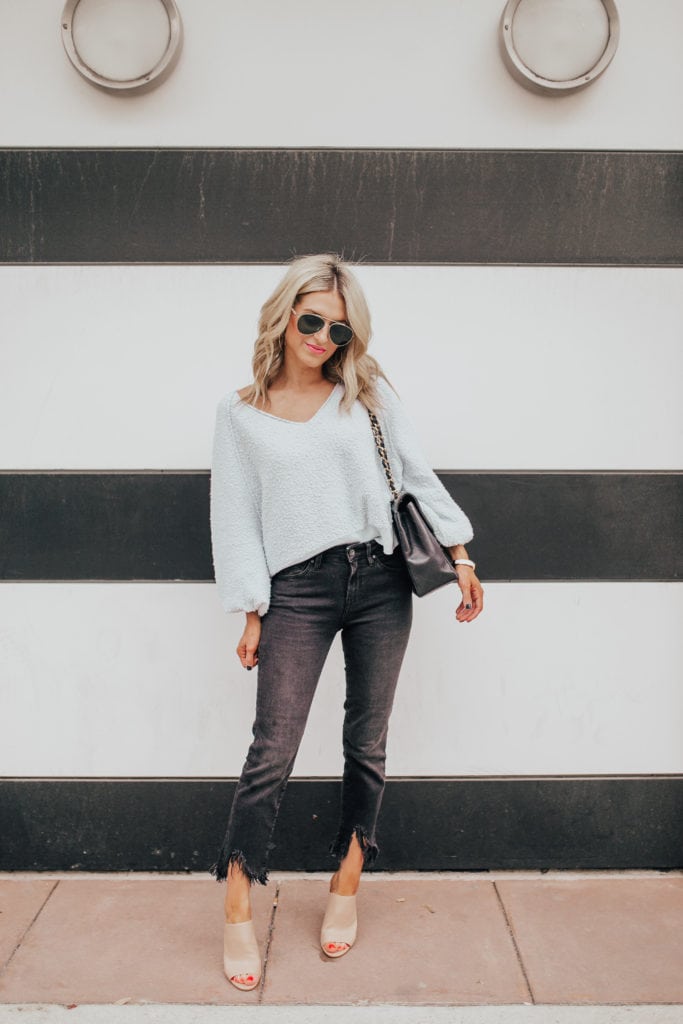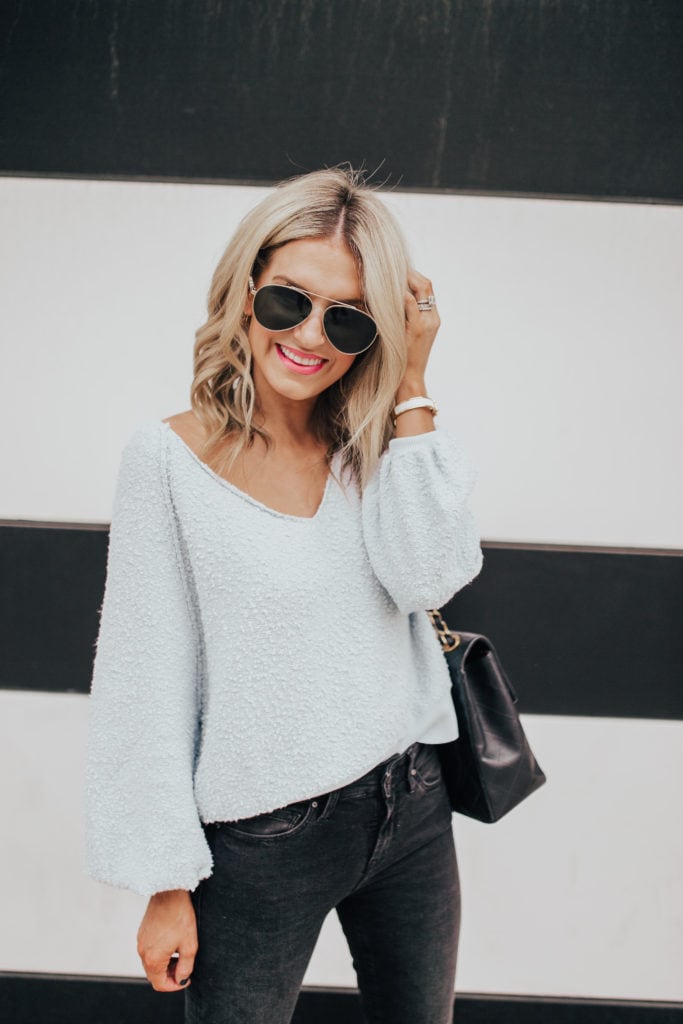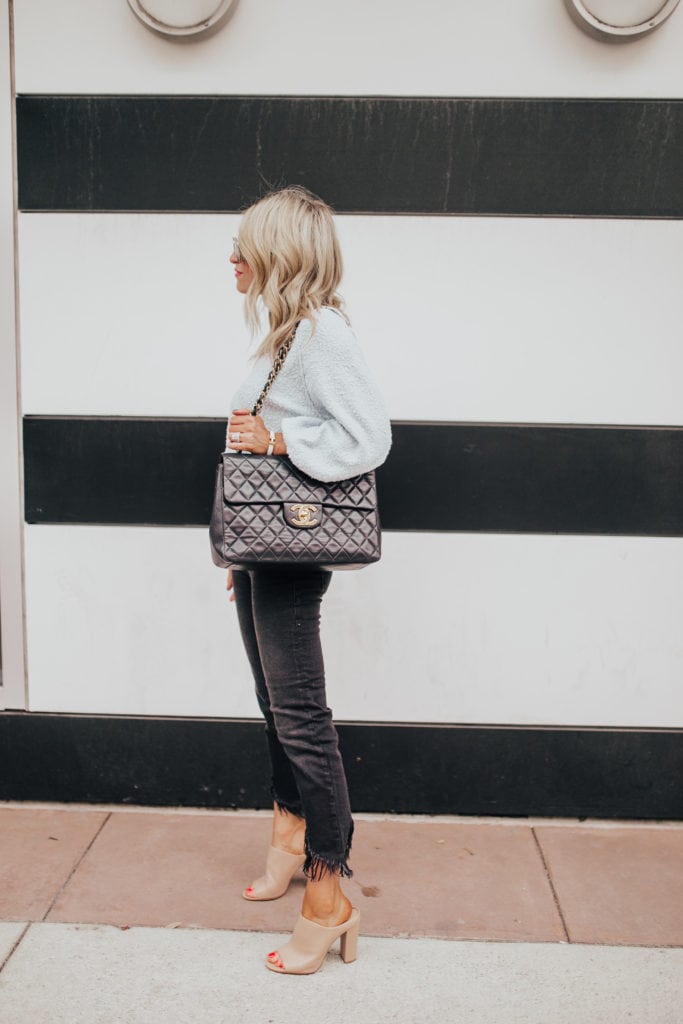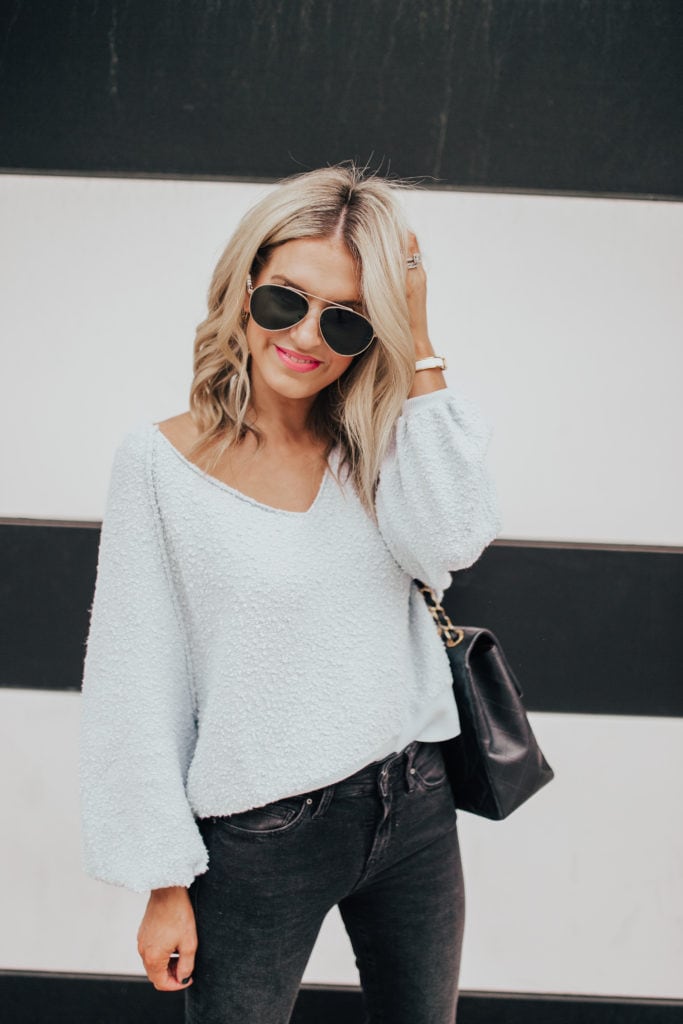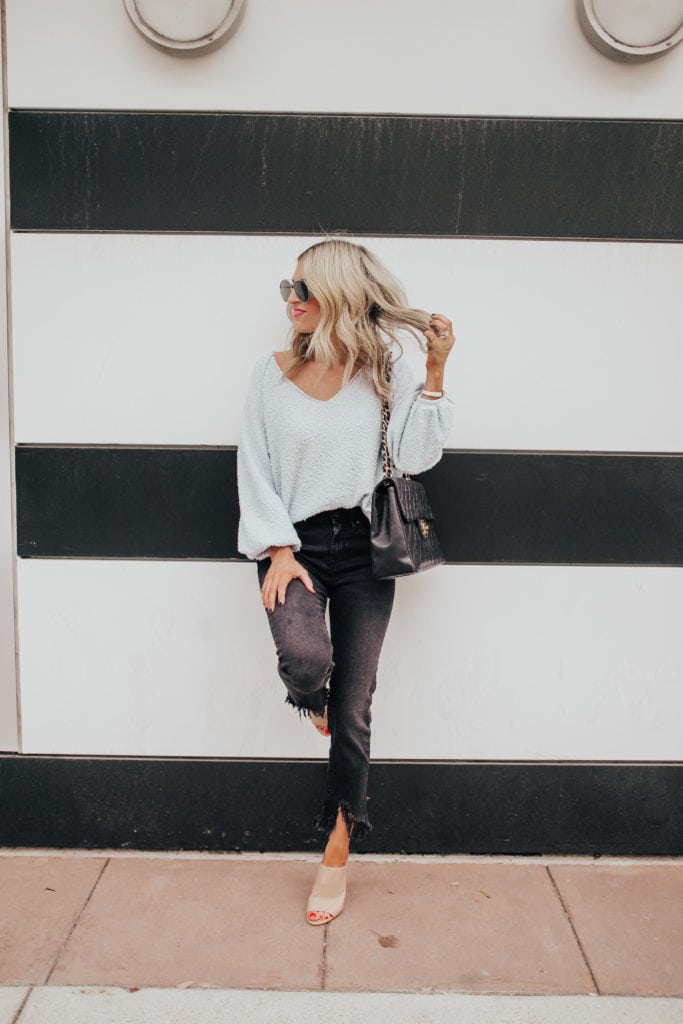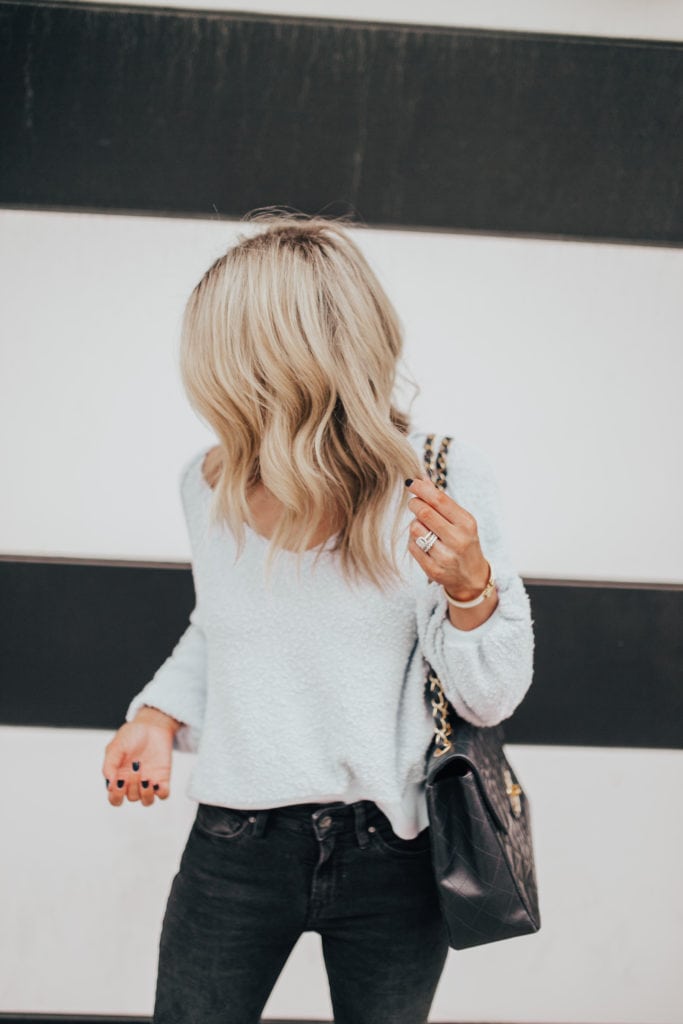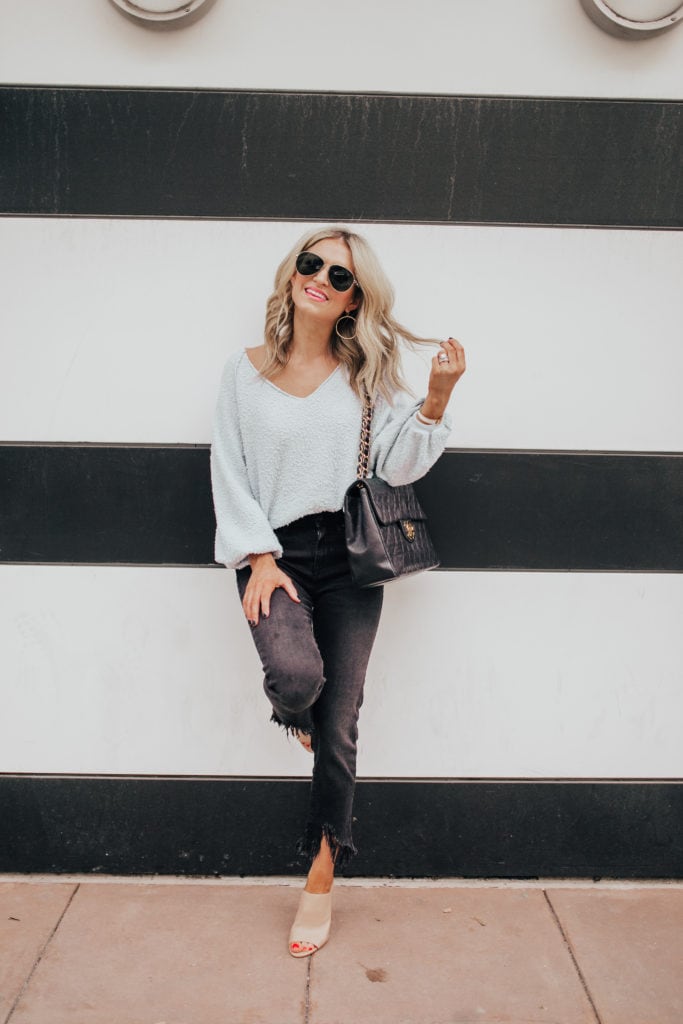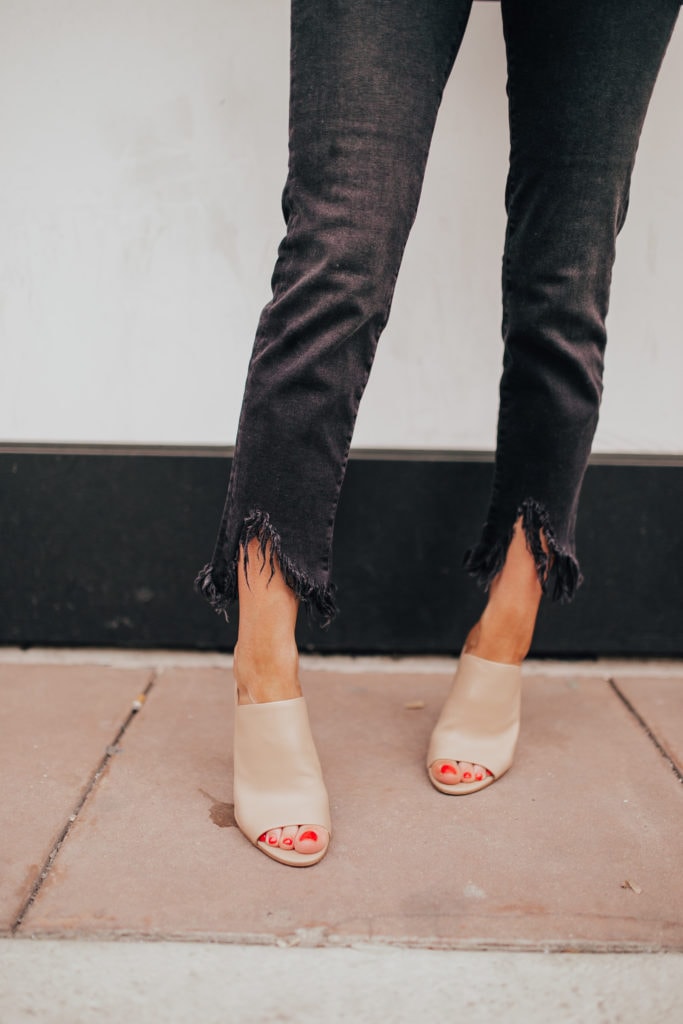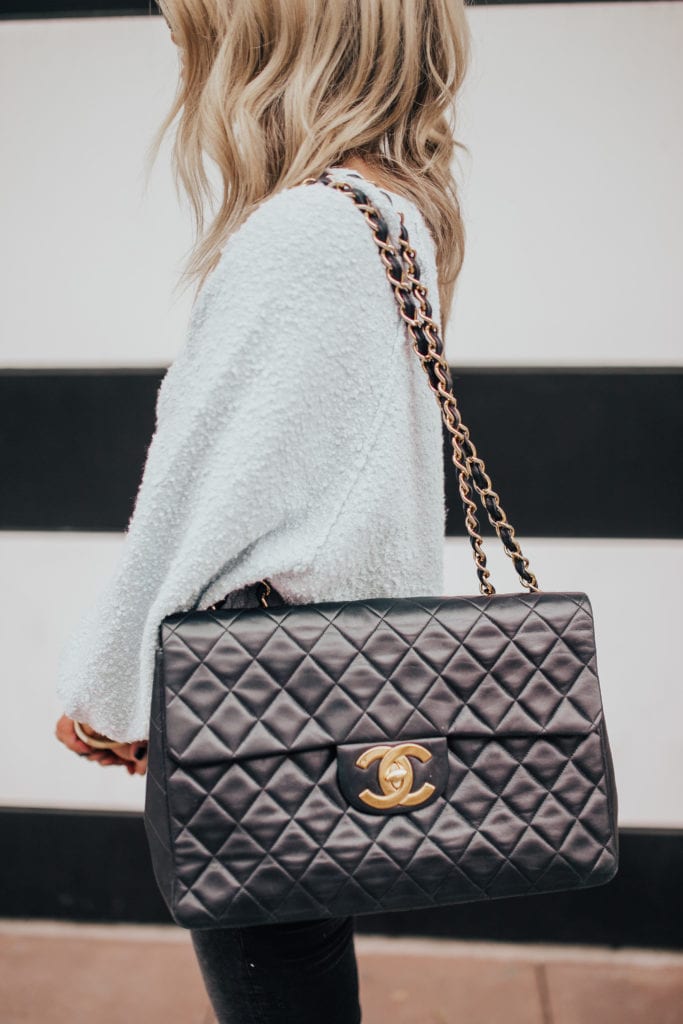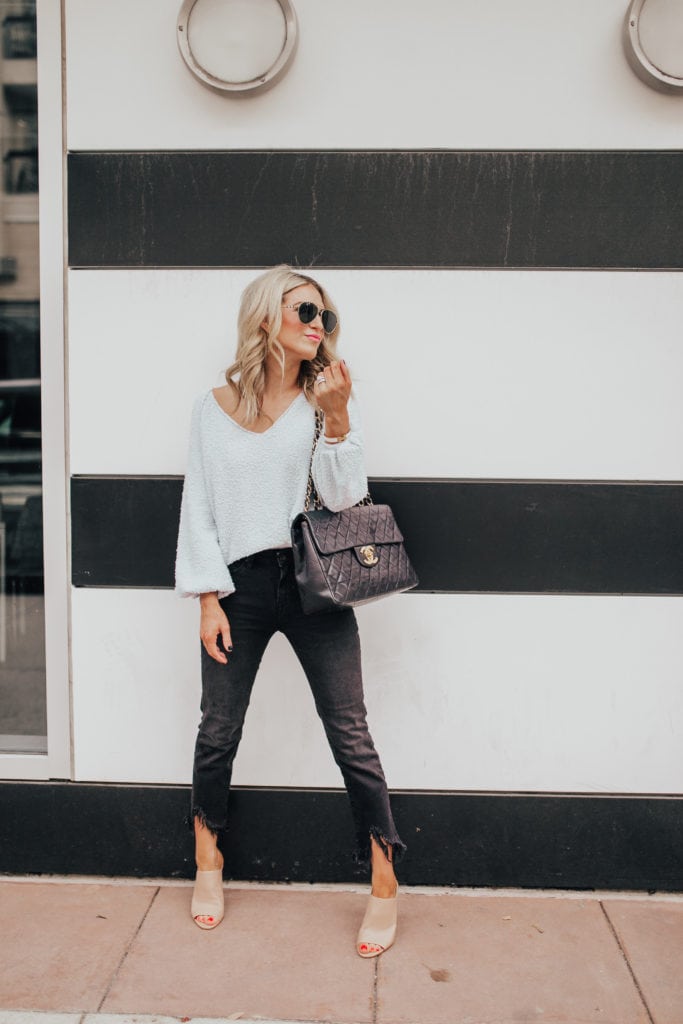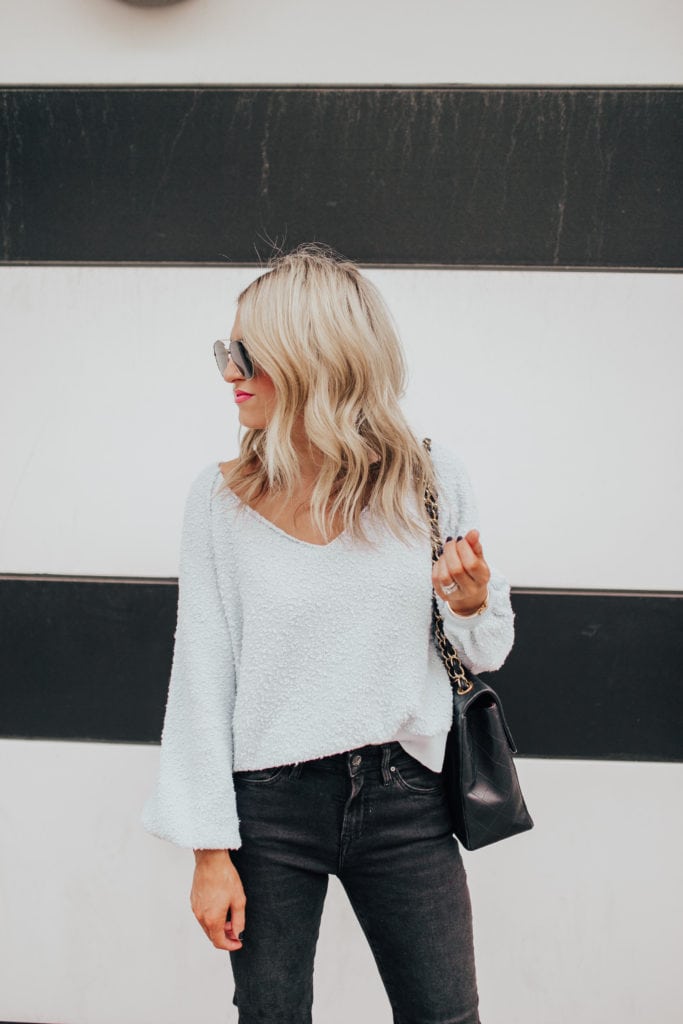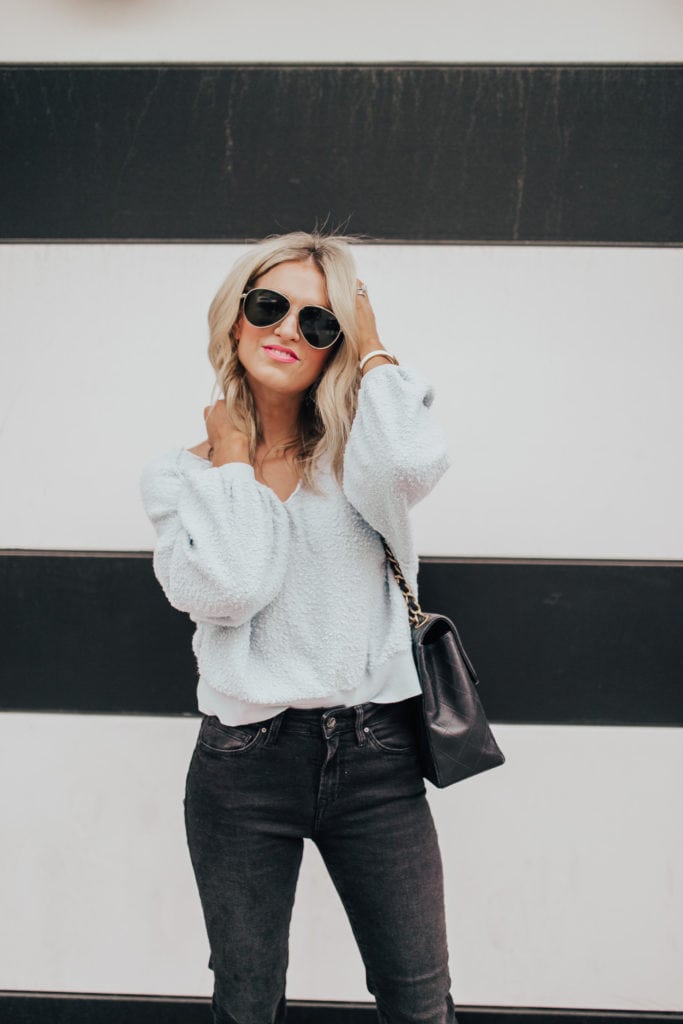 Sweater {size S} | Jeans | Mules, Similar | Hoops | Similar Bag
photography: angie garcia
Happy Thursday, babes! This week I've had a major focus on choosing joy and peace and let me tell you, it's been the BEST week. Not necessarily in terms of what we have done, it's just been a regular old week over here at Hotel Hellman. But I have been practicing mindfulness as much as possible, and let me tell you I'm ending this week with so much happiness and contentment.
I started my week by asking myself, "What are three small things I find joy in that aren't related to my family, my friends, or my blog?"
At first, I was a little stumped. When you're a mama always caring for someone else, it's hard to sit and think of a hobby. I mean can sleep count?! But I just thought of those things I like to call "little happies." You know, like when you get a coffee and get to stroll your favorite shop with no interruptions. Or when you bite into a cookie right out of the oven. That moment you jump in bed freshly showered with freshly-washed sheets.
This may seem silly, but I automatically thought about how I find joy in baking, joy in cleaning, and joy in cozy sweaters. I mean do I sound fun or what?! 😉
But when you really narrow down those small things that bring you joy, you automatically think of other things that lift your spirits. I kept repeating this practice throughout the week, and while it is only Thursday my heart feels overflowing with gratitude and appreciation for the little things.
So what does appreciating small thing have to do with an outfit post?! Oh everything- because this cozy sweater brings me joy. It's not quite sweater weather here just yet, but I live in them at home. This sweater is one I purchased from the Nordstrom Anniversary Sale and I wanted to share how you can style pastels for fall, as you get a little inspiration for the upcoming season. Don't be afraid to pair a traditionally springtime hue with darker neutrals- the juxtaposition will pay off! Let's also address these jeans. I'm SO into them. An uneven hem is the new distressed denim in my book and allows your look to feel edgy and chic all at once. I'm telling you, I scored big in affordable denim this sale. Did you grab any?
Even if your week has been off to a rough start, I hope this practice can help you end it on a positive note. I mean, hey, the NSale ends on August 5th so you can still get in last-minute shopping this weekend. That's a positive if I've ever heard one.