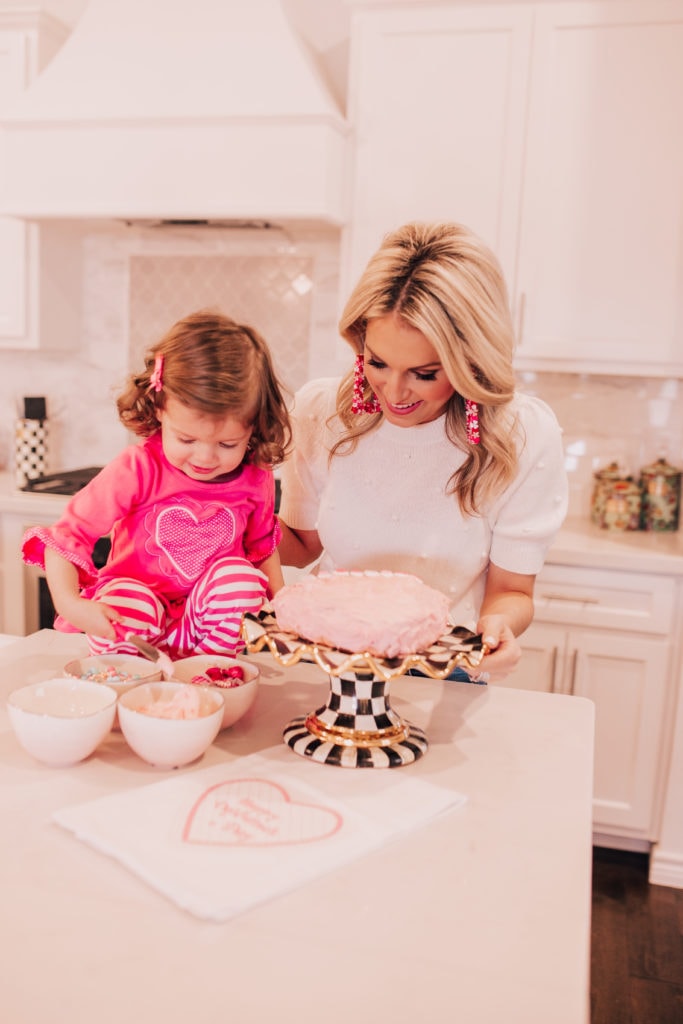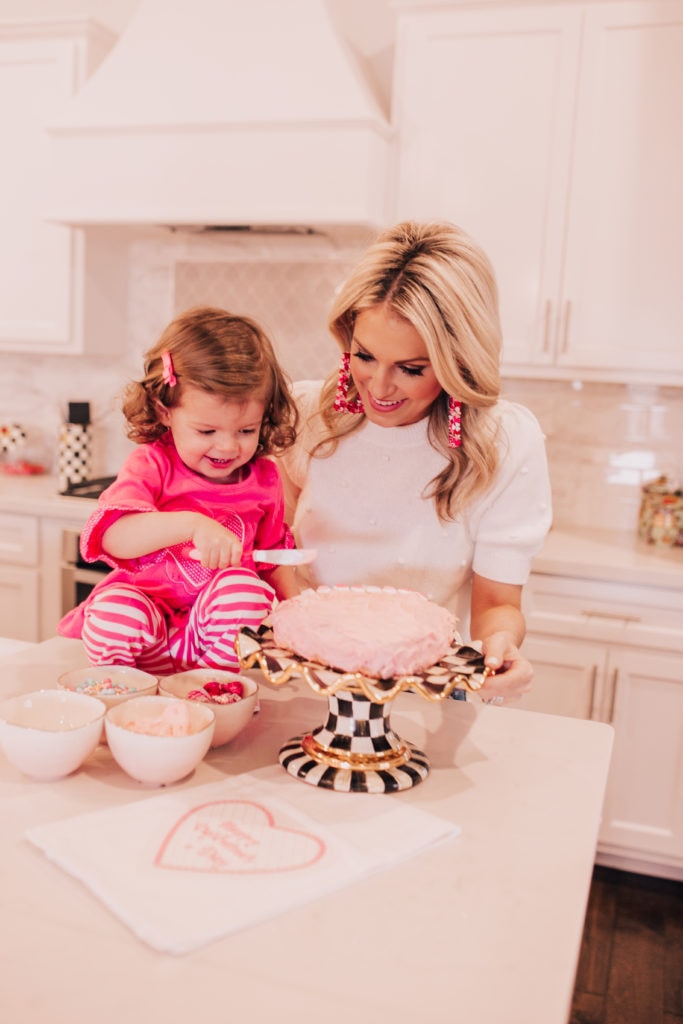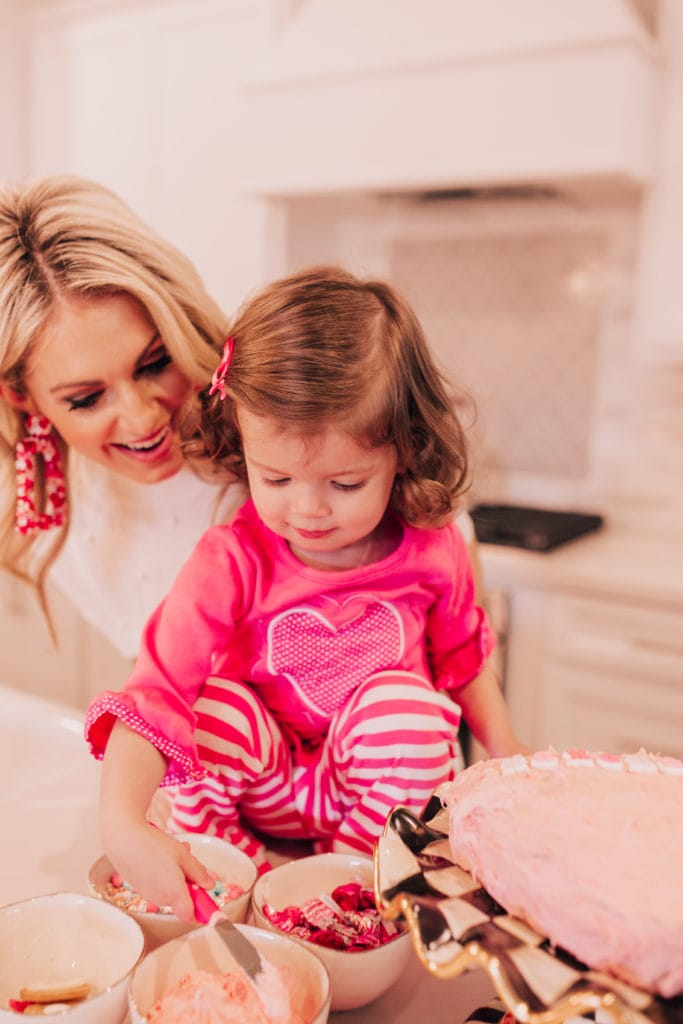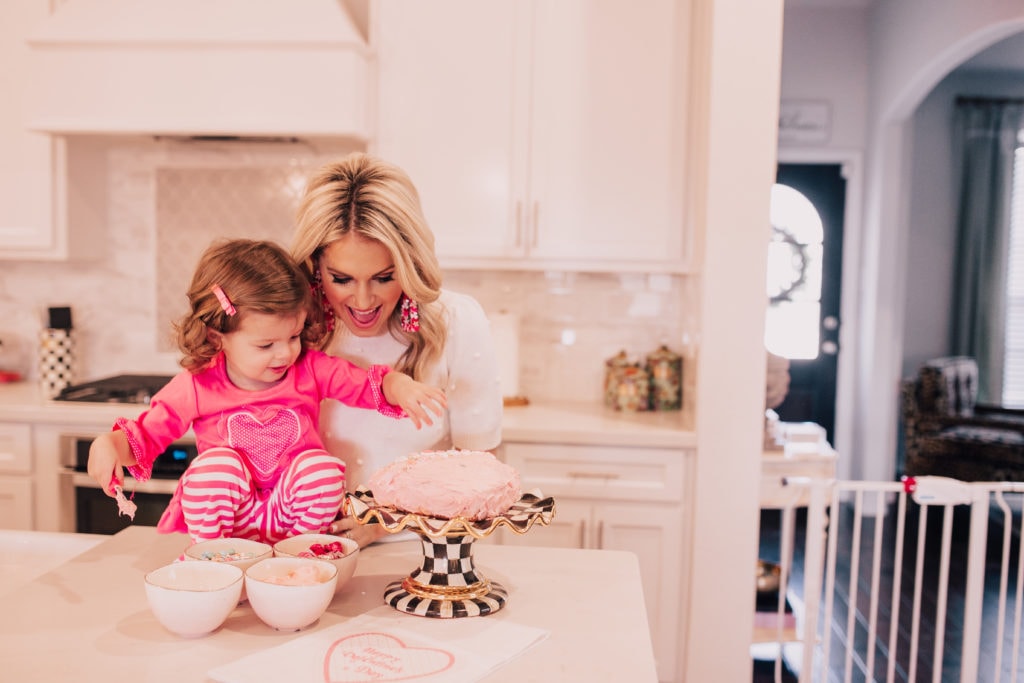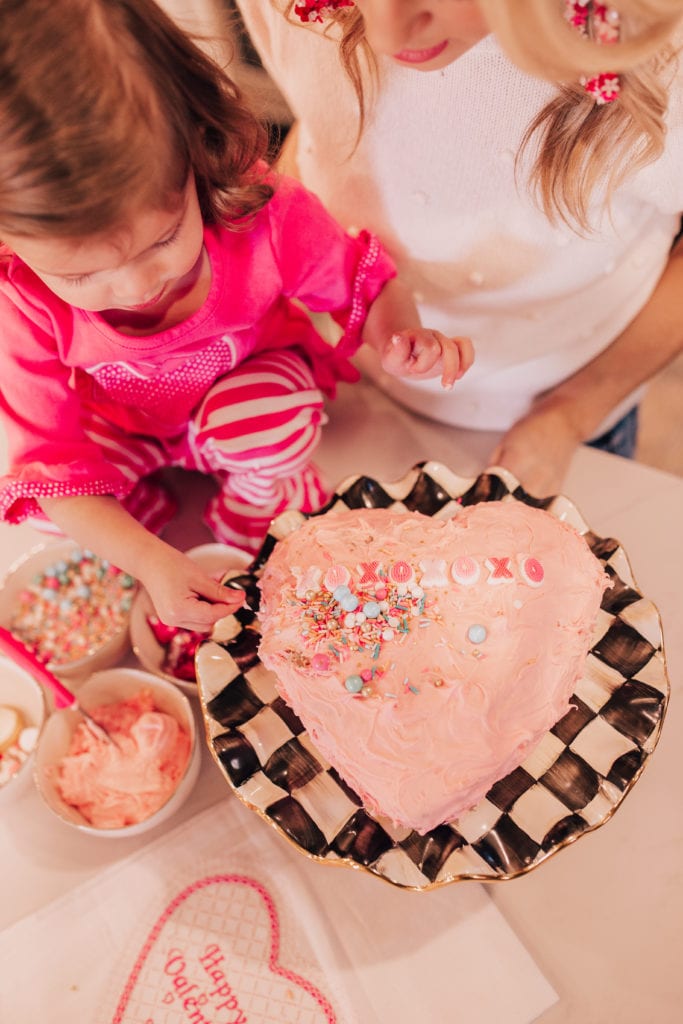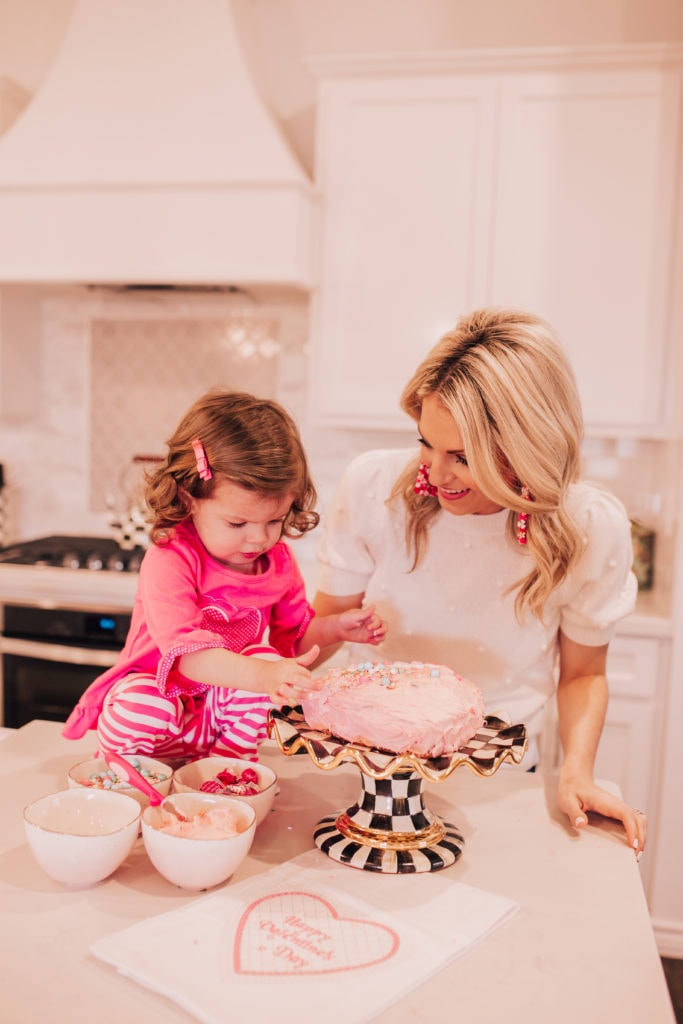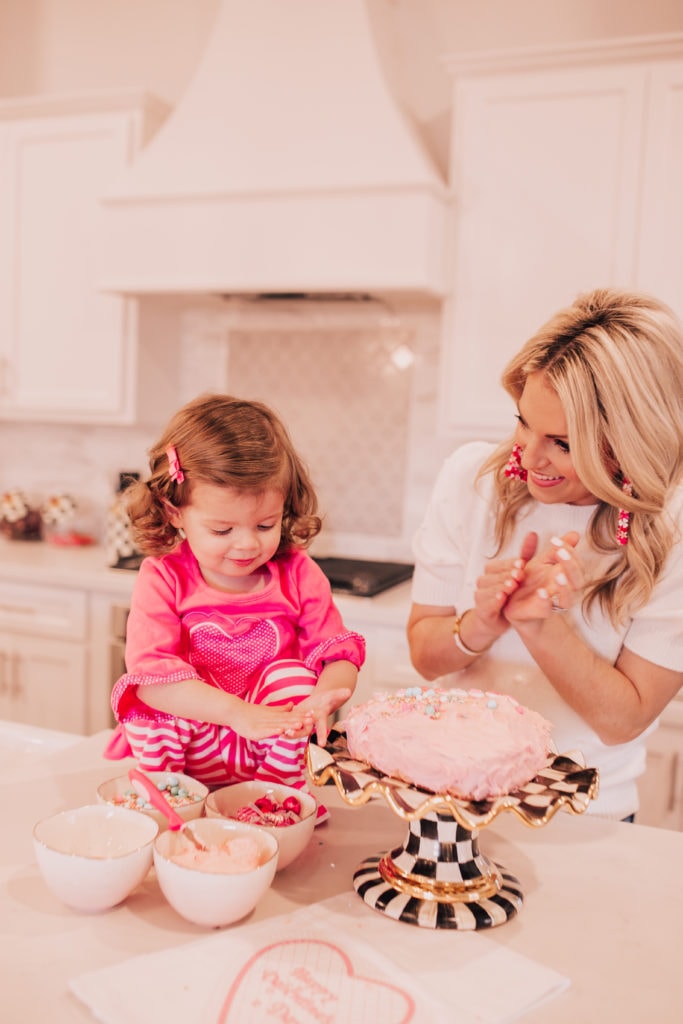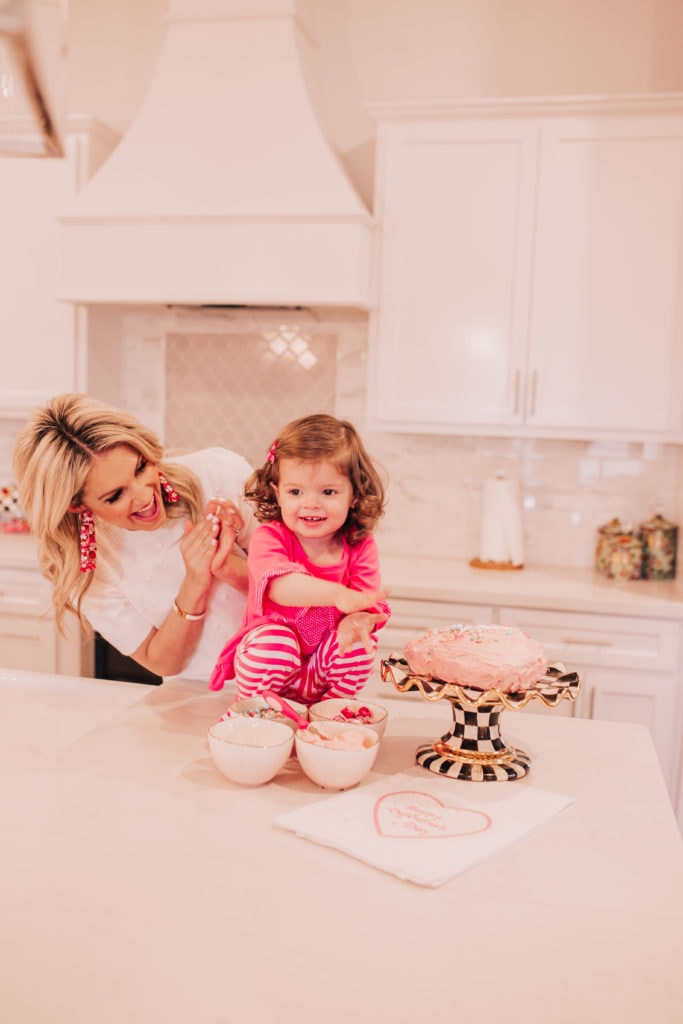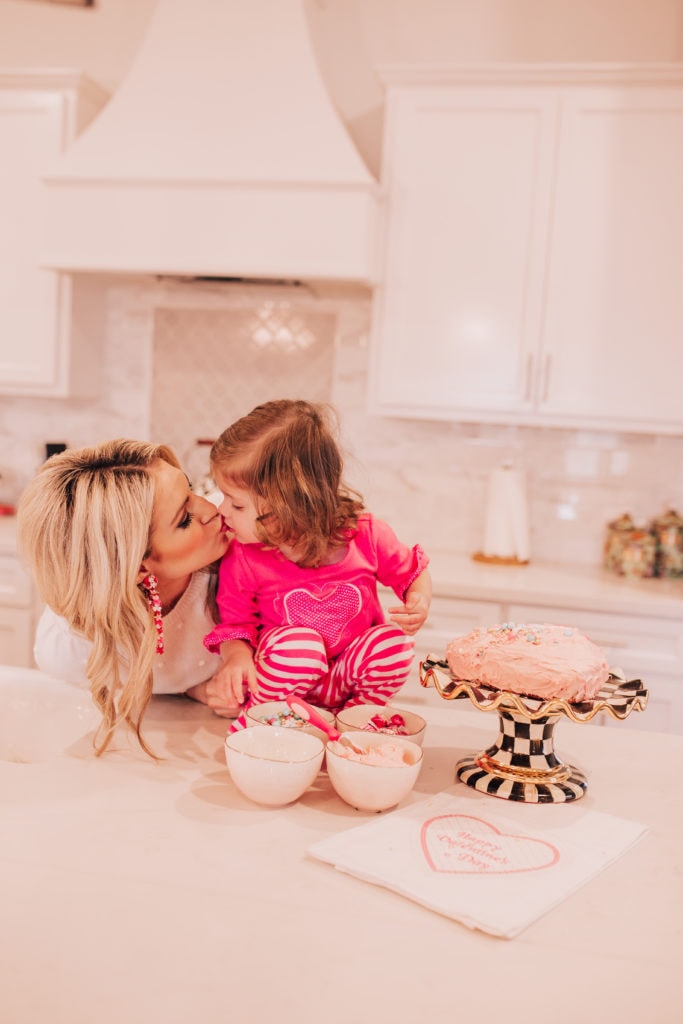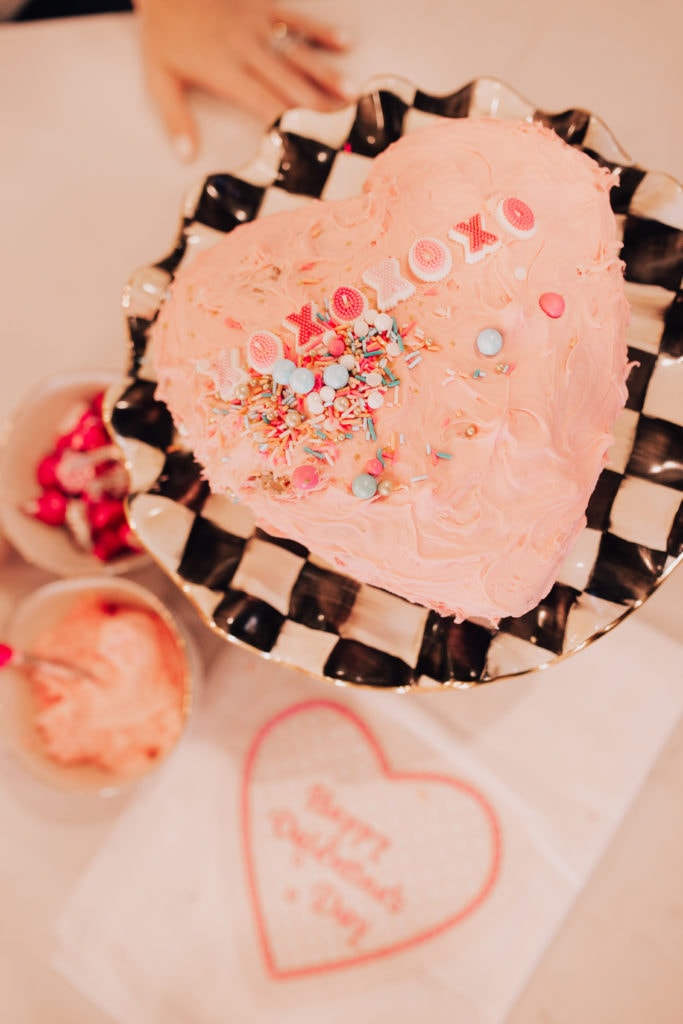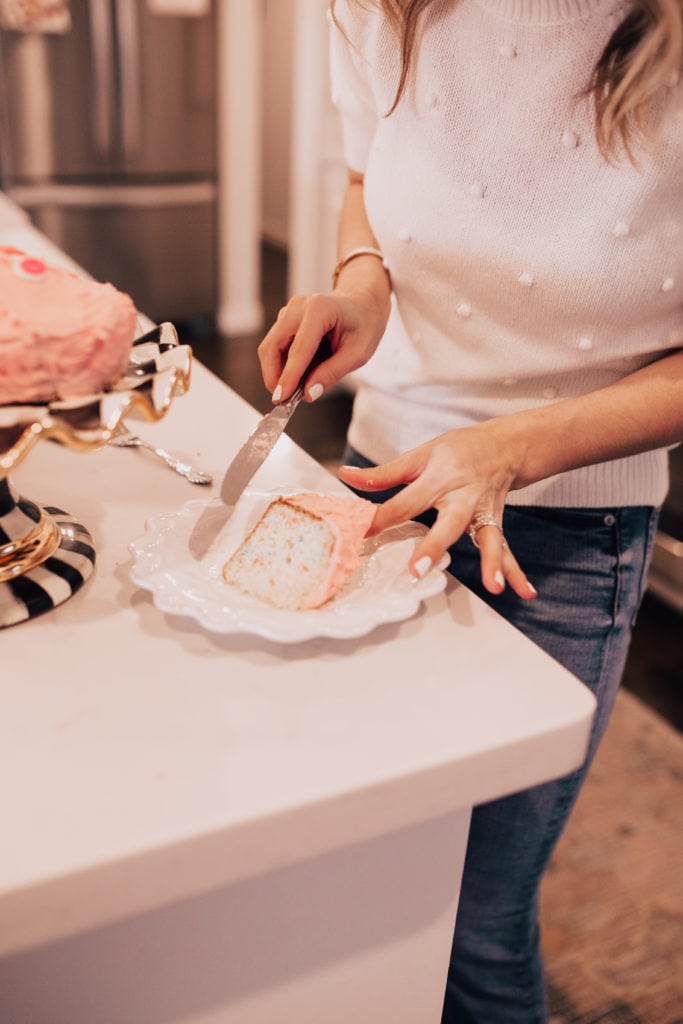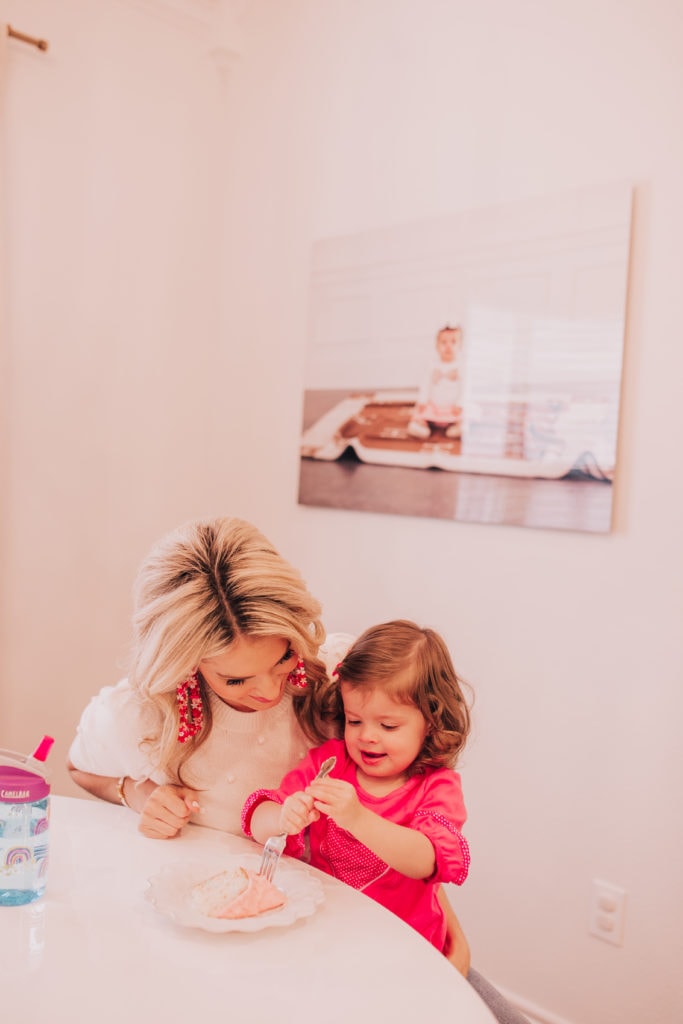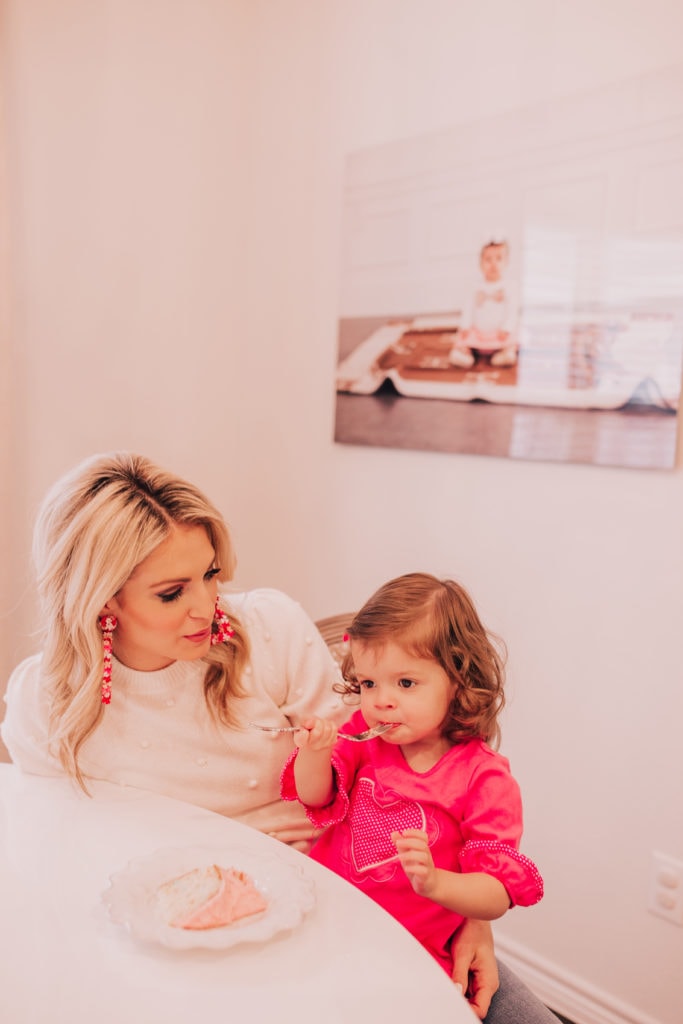 Happy Tuesday, y'all! I wanted to say a huge, "Thank you" for all your sweet birthday wishes for Maxi yesterday. We felt so loved with all of your kindness!
Since we are all a little exhausted tired after all the birthday fun this past weekend, we are keeping Valentine's Day pretty low key! I made little Valentines for Maxi's friends, but we will be staying at home that night with our Maxi girl. I wanted to share some no stress Valentine's Day activities you can do with your little one if you are having a more casual night in, as well! But, if you want to go outside to have fun, I recommend you try these things to do with kids in downtown toronto!
Let Them Decorate Desserts: Let them decorate a cake or cookies! In the photos above, I just made a simple boxed cake. If you want to make yours taste a bit more homemade, stir in an extra egg yolk or two! Replace the vegetable oil it calls for with an equal amount of melted butter, which will make it taste even more decadent. I grabbed the heart cake pan from Target and then lots of their pink sprinkles. I iced the cake with a store bought icing and then I put sprinkles in different bowls for Maxi. She had the best time decorating the cake and we split a piece after! Once your little one goes to bed, you and your husband can enjoy some wine and cake just the two of you. 🙂 If a cake isn't your thing, this cookie recipe by Rachel looks incredible!
Arts & Crafts: I love the site Busy Toddler for craft ideas for Maxi. Most of these items you may have at home or you can grab with a quick Dollar Store run. See the full list here.
Pay It Forward: Valentine's Day is a perfect opportunity to teach your kids about paying it forward. While at 2, Maxi is too young to understand, she can still take part in it. Pay for someone's coffee, put a cart up for a mom at the grocery store who has her hands full, have your toddler make a Valentine for someone who may not be receiving one. Looking back on things my mom did with me, I was too young to understand, but I remember the practice of her doing them.
Do you have any activities you do with your little one for this holiday?!