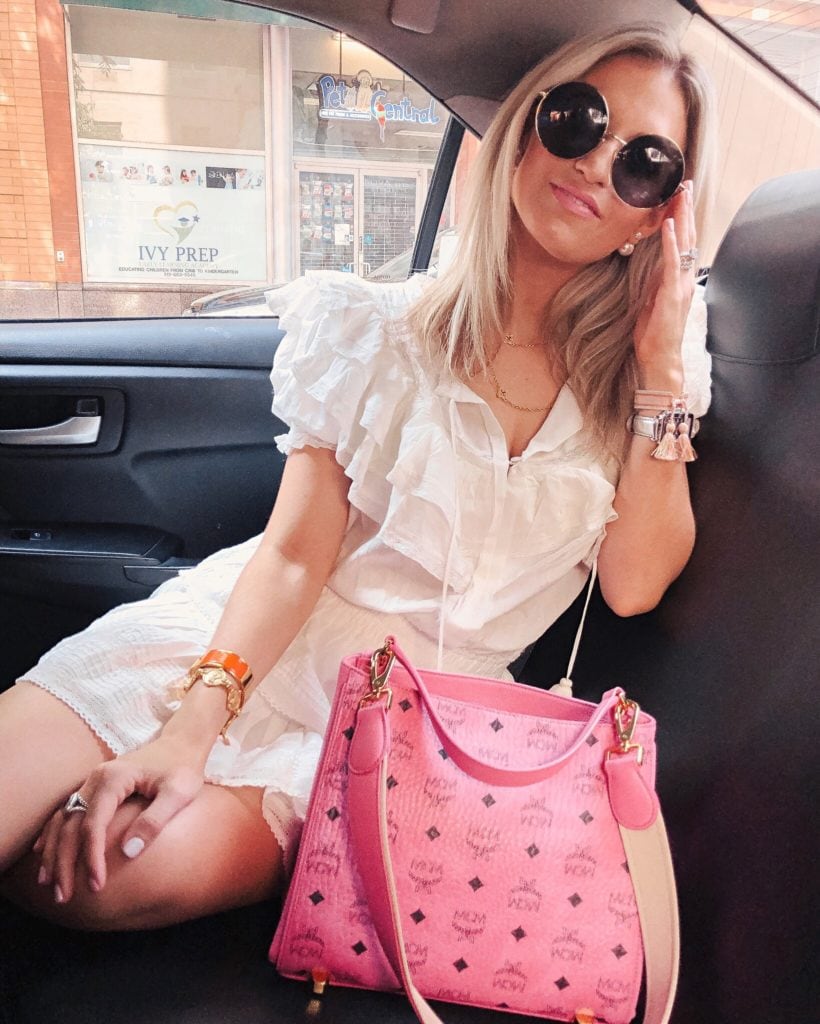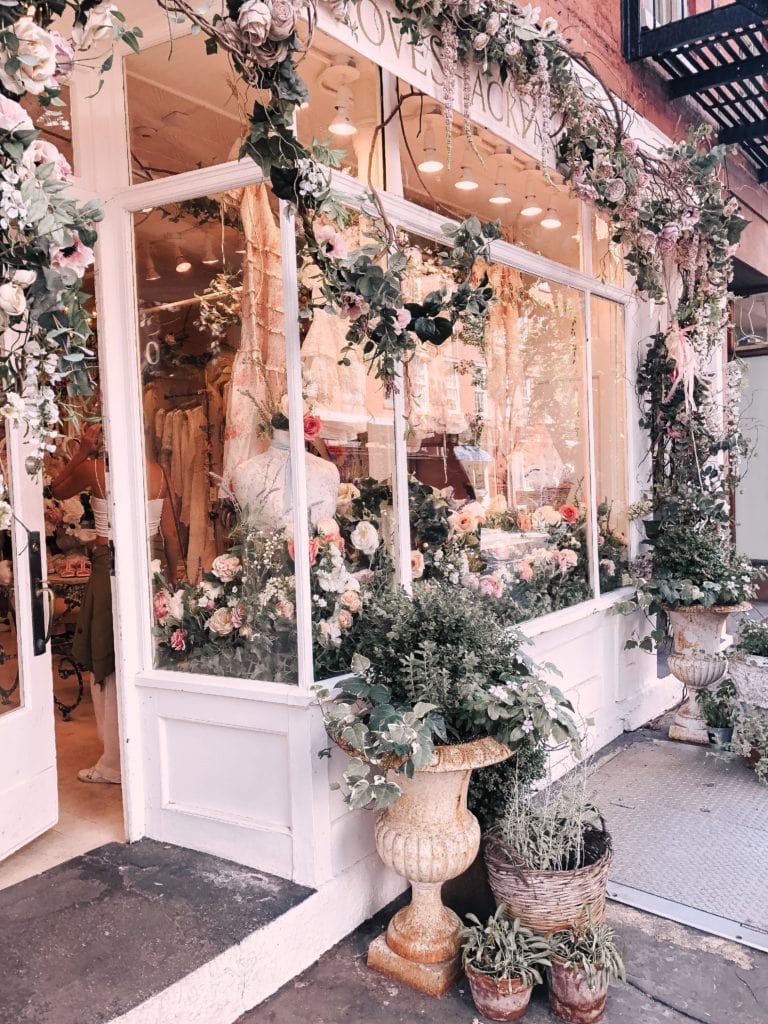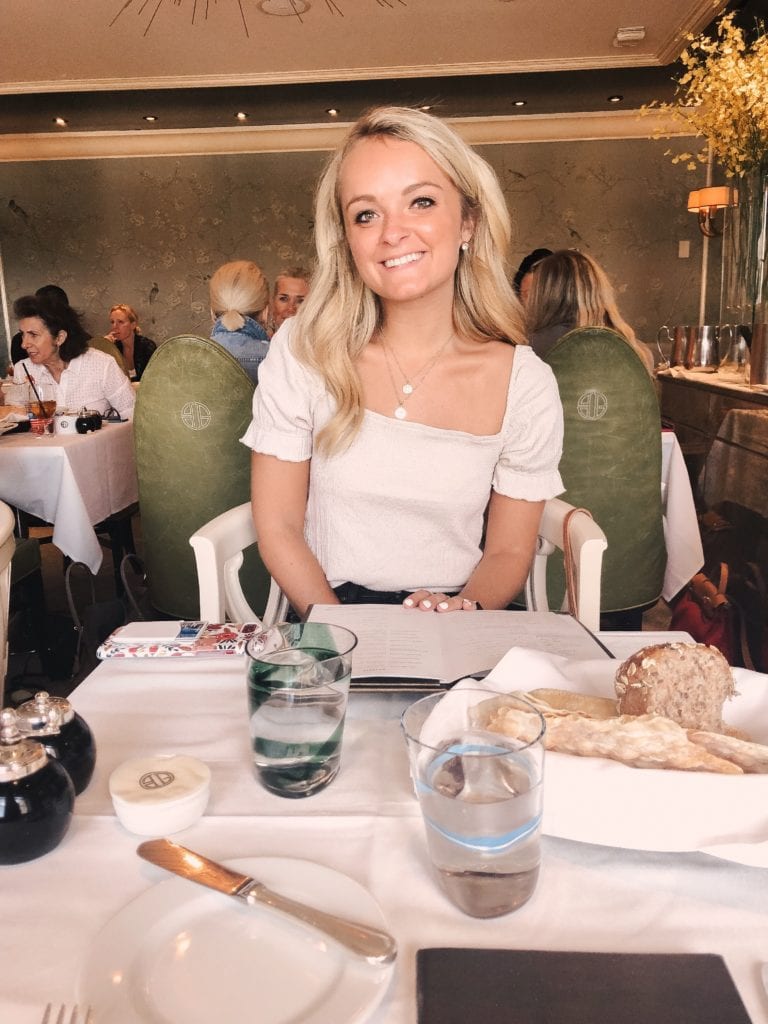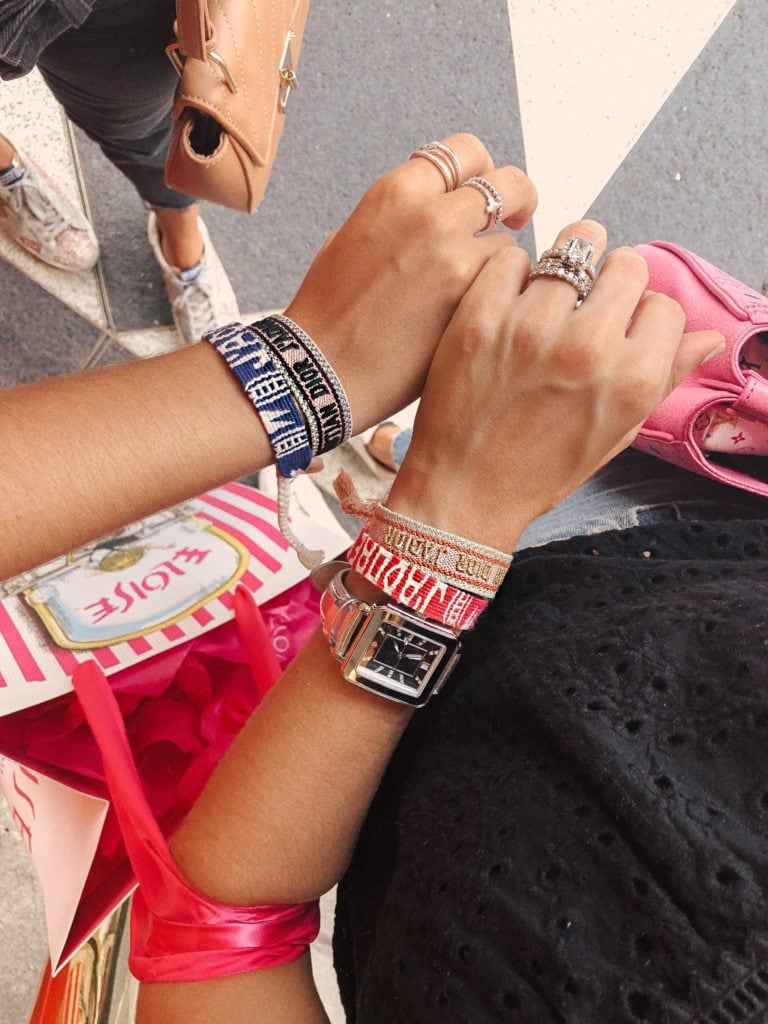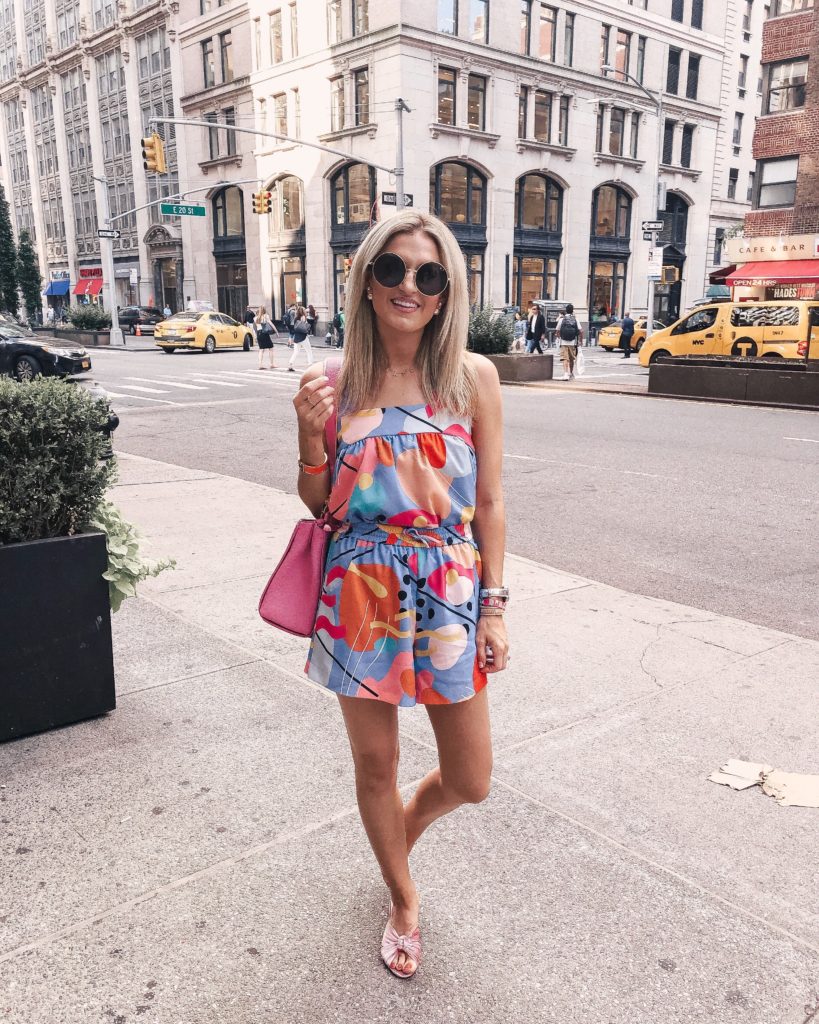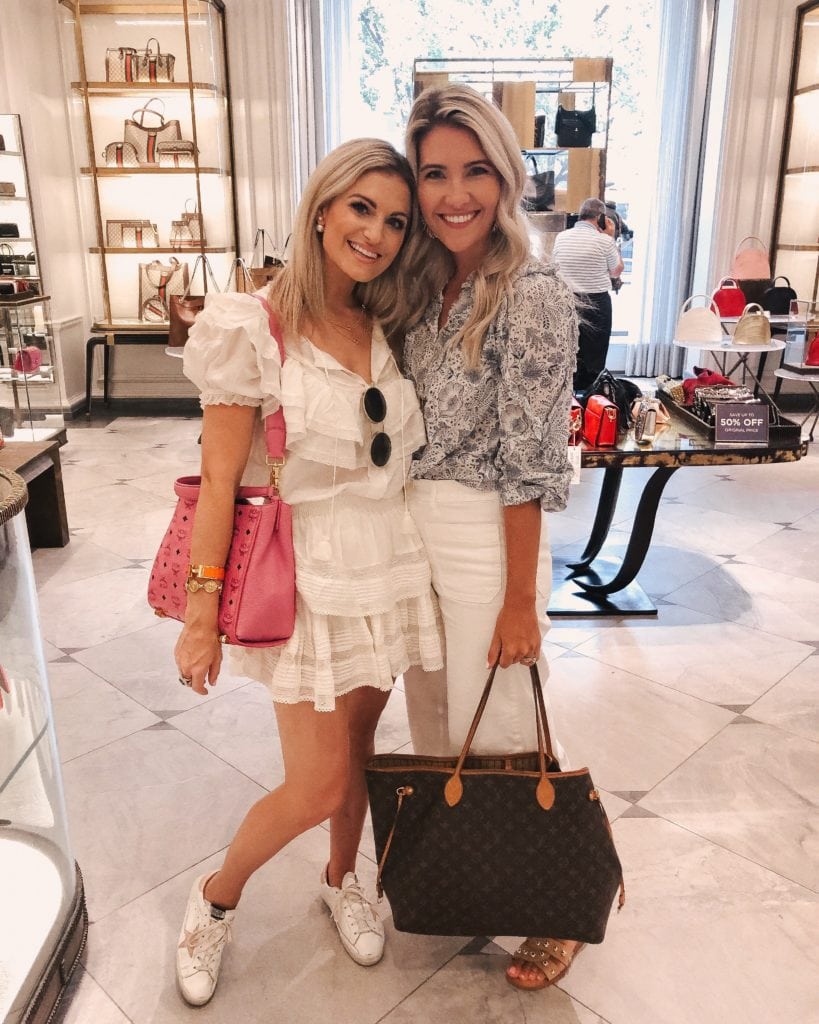 Guess who I ran into! My favorite blogger, Holy City Chic. She is as sweet as she is beautiful and she is EXACTLY the same in person as she is online. I just adore her!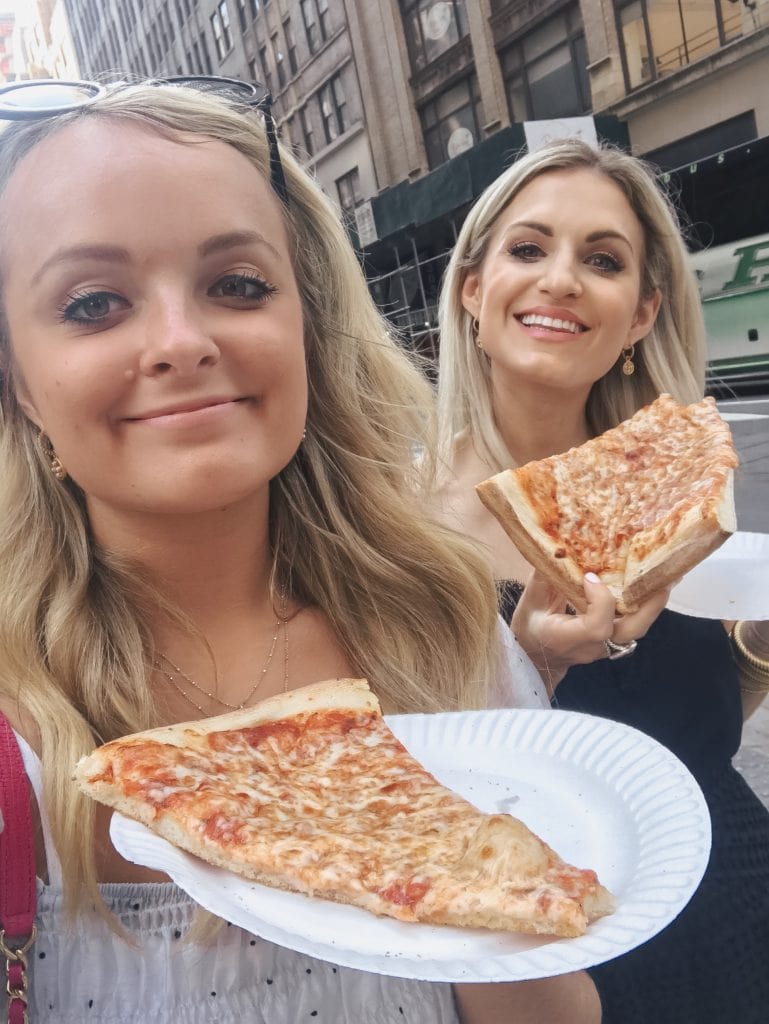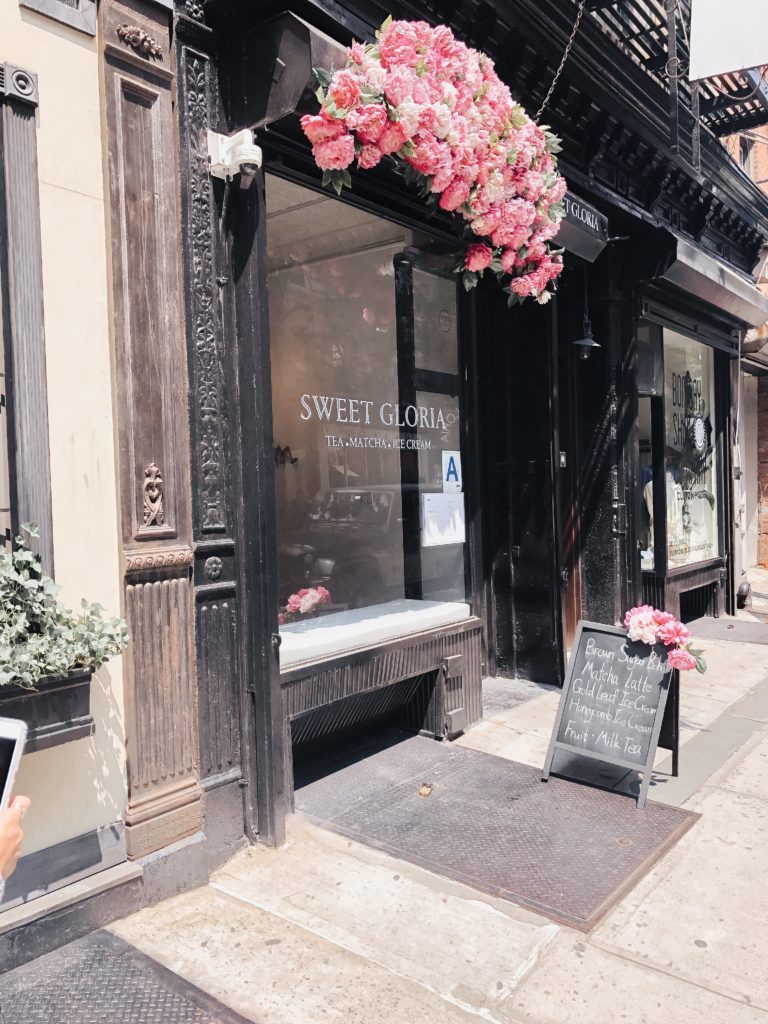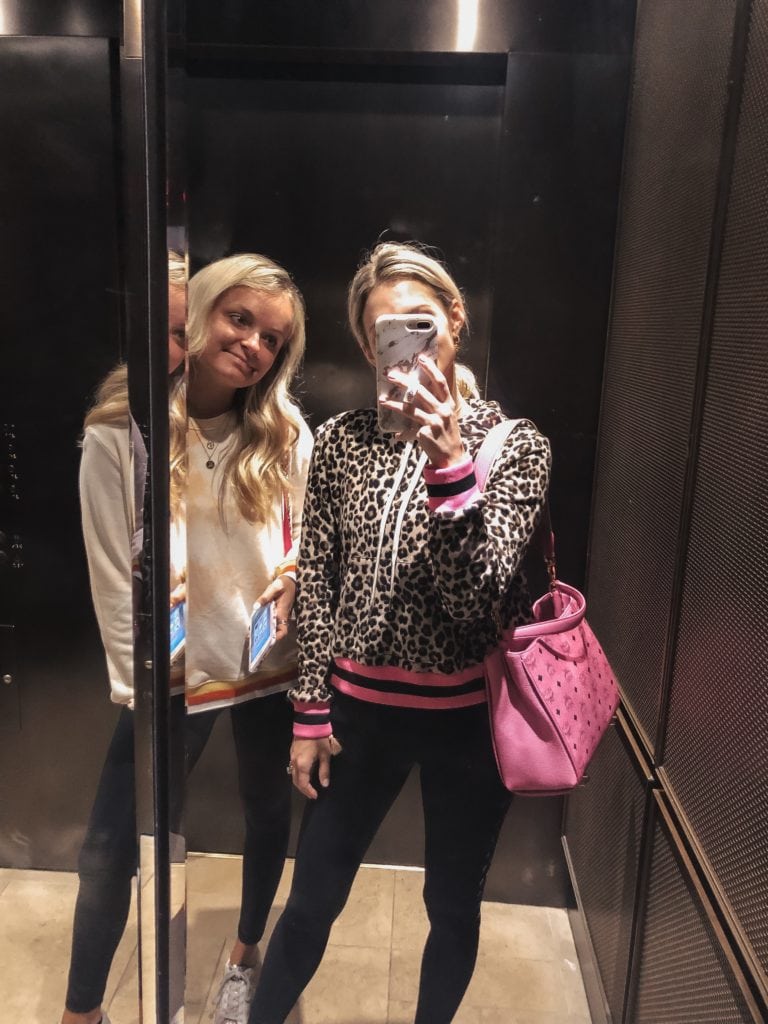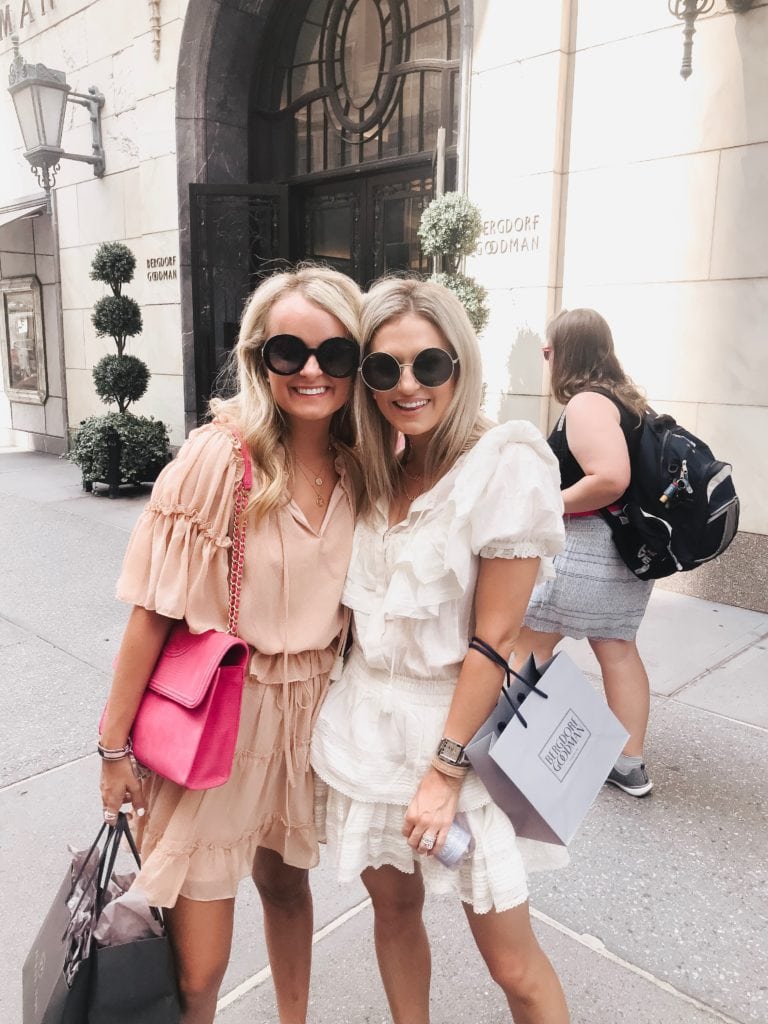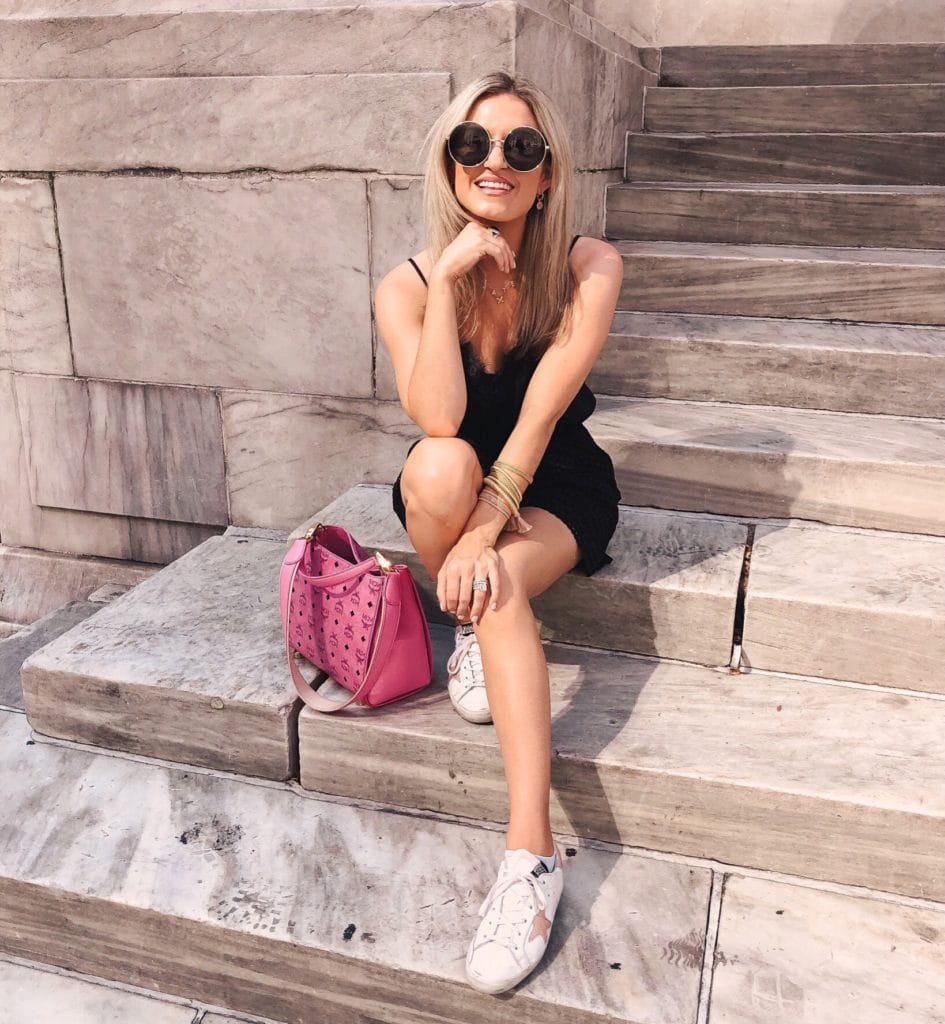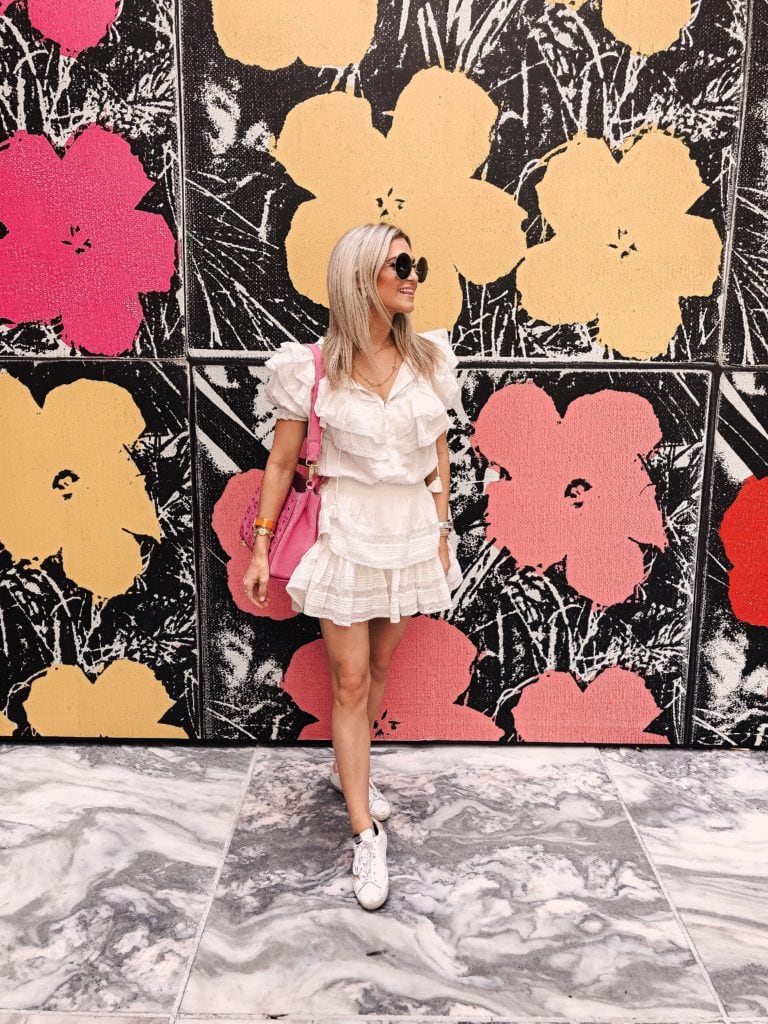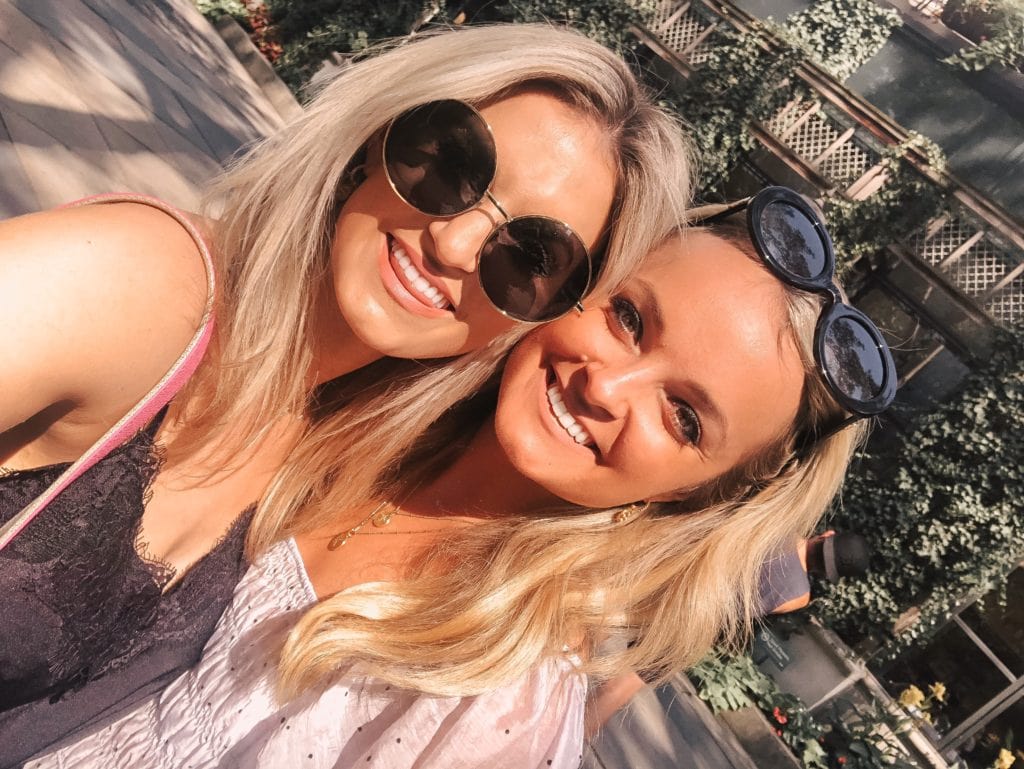 Outfits:
White Dress, Similar | Sunglasses | MCM Bag, Similar | Black Tank | Leopard Hoodie | Black Shorts | Black Embroidered Blouse, Similar | Jeans | Friendship Bracelets | Sneakers

Two weeks ago, my sister and I headed up to the Big Apple for a work trip/sister trip! My parents had been asking if they could take Maxi with them to Oklahoma for a weekend with my mom's family, I had a few work meetings in NYC, and so we just decided to overlap the timing so we could all have family time. We left on a Thursday morning, ran from meeting to meeting on Friday, and were able to get in quite a bit of walking and shopping and "foodie-ing" all before we got back home Sunday afternoon.
NYC is one of my favorite weekend trips, and I find myself going to some typical spots each time as well as trying new things. I thought I'd share where we went this time around and a few recommendations I always love!
Breakfast
Also love: The Butcher's Daughter
Lunch
Also love: By Chloe for an on-the-go lunch or La Pecora Bianca
Dinner
Also love: Marta and ABC Kitchen
Desserts:
Drinks:
Also love: Sel Rose and While We Were Young for Happy Hour!
Shops:
We stayed at the Refinery Hotel, which is near Bryant Park. A lot of my meetings are either up by Central Park or down by Chelsea Market, so it's nice to have somewhere central. However, if I were going for fun, I think I'd stay closer to The Plaza as I always find myself wanting to pop over to Central Park if I have a spare moment. I've also always been tempted to stay at Nomo SOHO. The fun thing about this Refinery Hotel is their rooftop bar! It's beautiful and you see the Empire State Building all lit up at night. Come early, though, it gets packed.
It was so much fun to just have a sister trip, which we had never done before. I mean, who better to travel with than your sister?! Maxi loves Eloise, so I keep telling Paul that I want to take her for a girls' trip for her 4th or 5th birthday so she can see the Eloise tea room at The Plaza.
What are your favorite spots in NYC?!