The Details
Dress {wearing size small}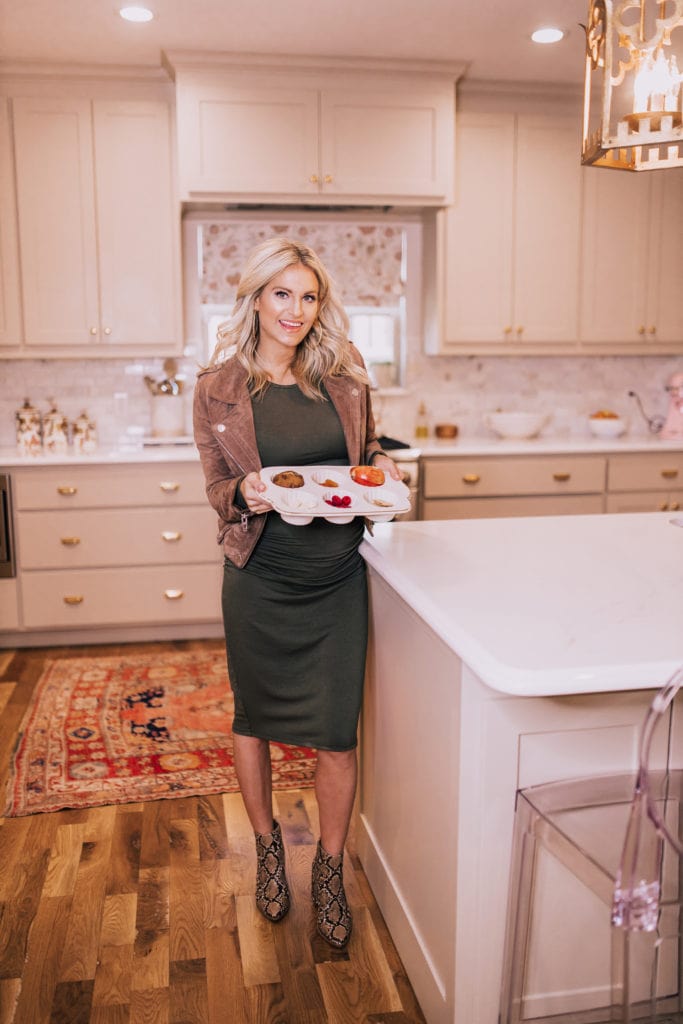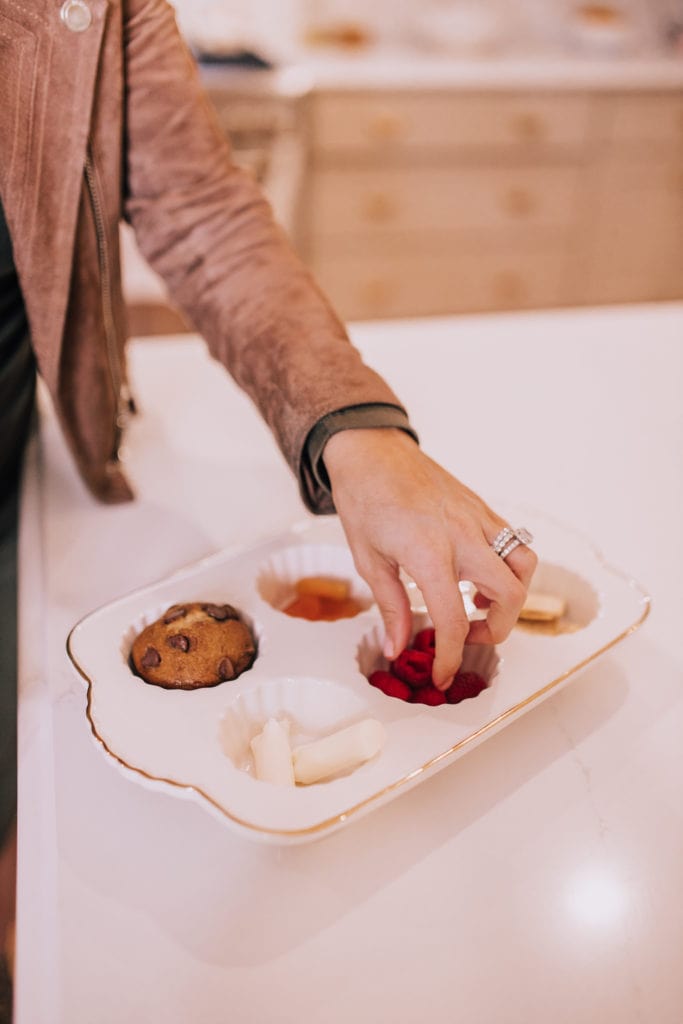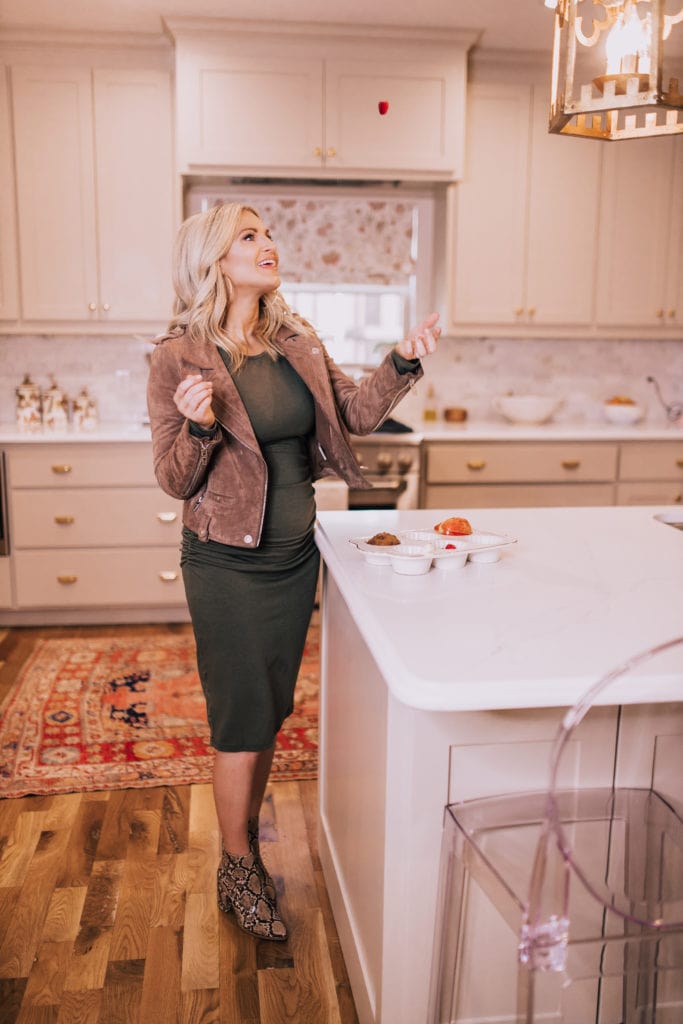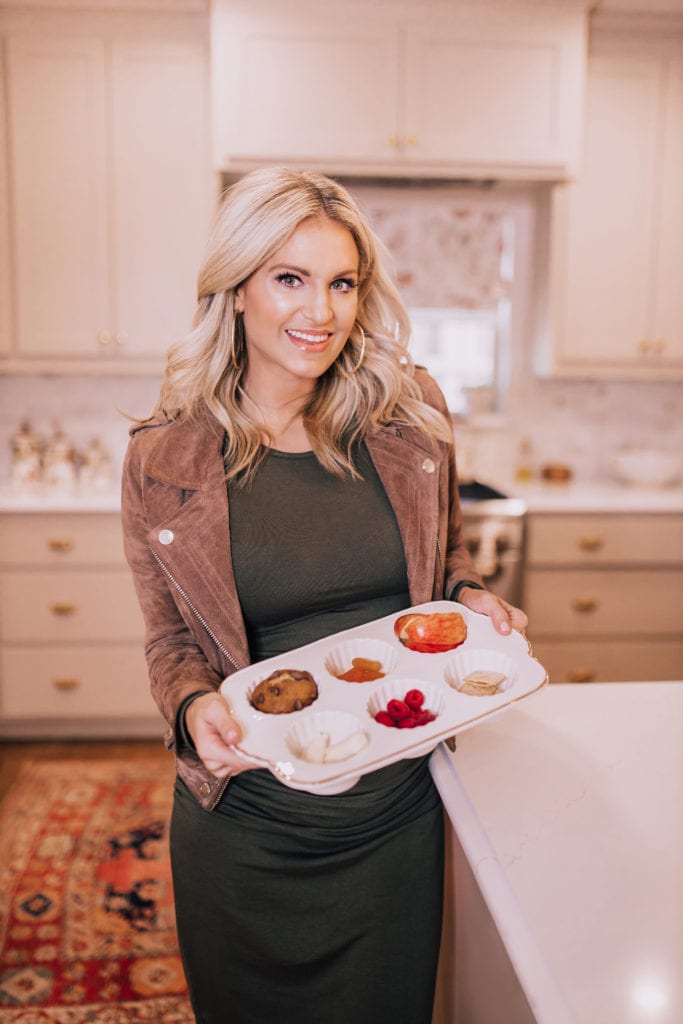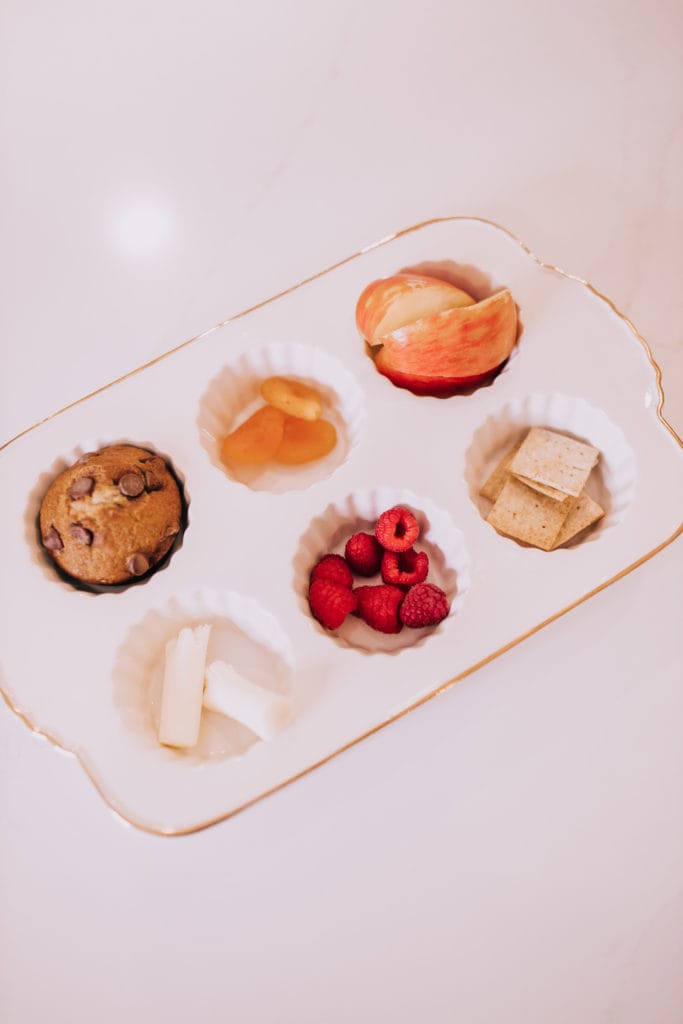 You may have already seen this little trick all over Instagram as many of my mama friends do this as well. If you haven't seen this muffin tin hack, you are in for a treat. You can use this with toddlers, for playdates, or even for yourself if you want to portion out your snacks!
Like many toddlers, Maxi loves a snack. But instead of making 18 dirty dishes a day or her reaching for unhealthy options in the pantry, I like to prep a muffin tin in the morning. I fill the muffin tin with some of her favorites in the morning and it is ready to go all day. When she wants a snack, I grab the muffin tray out of the fridge and she and I can sit at the table and enjoy it together. If she just snacks on it, it lasts 2-3 days. If we split it, I will make one once a day. This is also perfect for playdates. You can set it in your playroom or on the ottoman. I think the reason this works so well, is that you are in control of what you are serving, but it allows them to have options. They can pick at what they want, and avoid what they don't, but you are still the one creating the menu and not being a short-order chef.
If you work from home, try this as well! I know it may seem silly doing this as an adult, but I do it all the time! Prep your snacks for the next few days by portioning out your fruit, veggies, salty cravings, and sweet treats. I find it helps that I'm not constantly reaching for too much of one item or another.
Not only is this an easy way to prep snacks for your entire family, but it also cuts down on dishes tremendously. Dishes are in fact my LEAST favorite chore and cups of Cheerios to snack on here and there add up. Try this for your next playdate, family movie night, or meal prep. Let me know if it helps your family!
A few of our favorites to fill in the tin:
Banana muffins
Apricots
Apples
Carrot sticks
String cheese
Simple Mills Crackers
Raisins {for Maxi, I can't do raisins. ha!}
Granola bars
Snap peas
Corn tortillas cut into bite-sized pieces
Mango slices {for me!}
Mini bell peppers
Halos
Annie's Fruit Snacks
Sliced cucumber and hummus