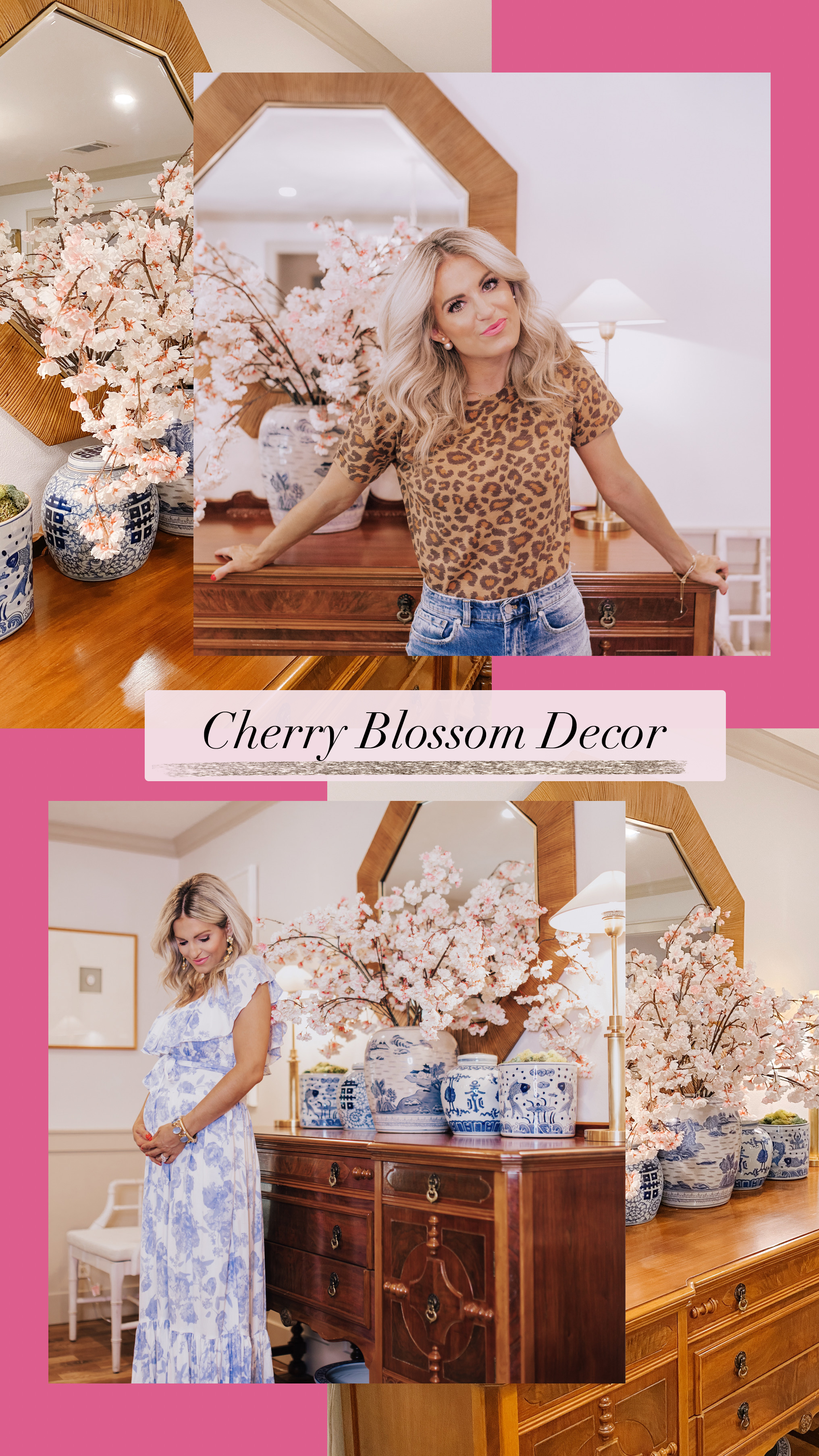 If you are looking for a way to add some texture and color to your home for spring or summer, cherry blossom decor is an option you want to add to your list. There's something about the way the branches fall with the soft blush hue that gives a touch of femininity to a corner or tabletop. I've kept cherry blossoms in a large ginger jar on our antique buffet for about a year and I love the statement it makes when guests walk in our home.
Yesterday, I was rearranging around the home and wanting to move the cherry blossoms to our kitchen counter, and I thought I'd do a blog post on how to get the same effect. I get quite a few DM's about these cherry blossoms, and found an option for less for you!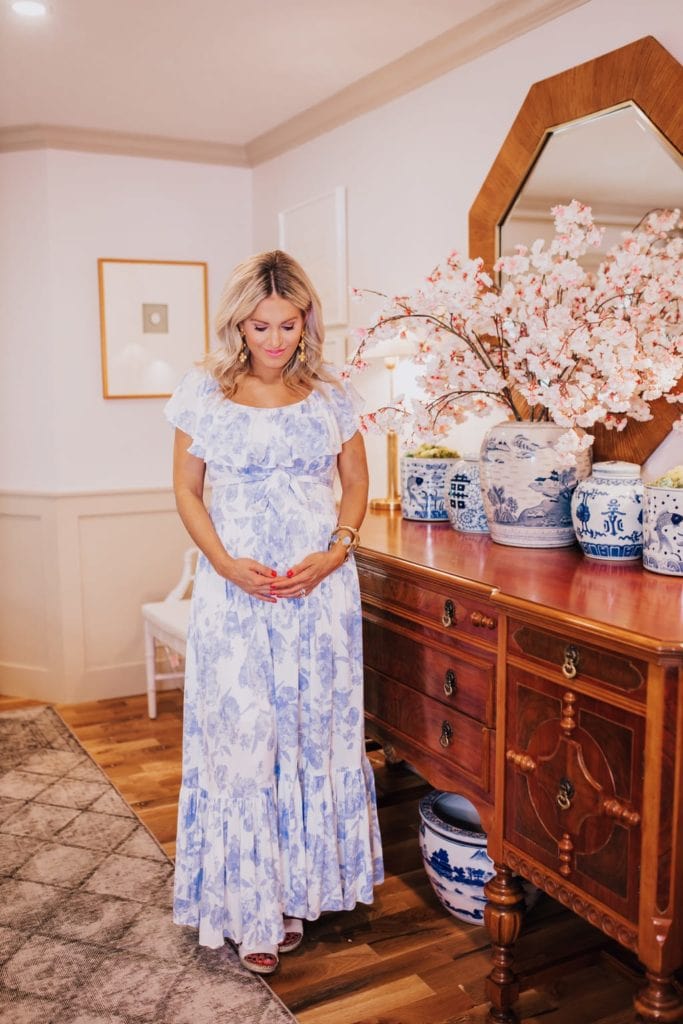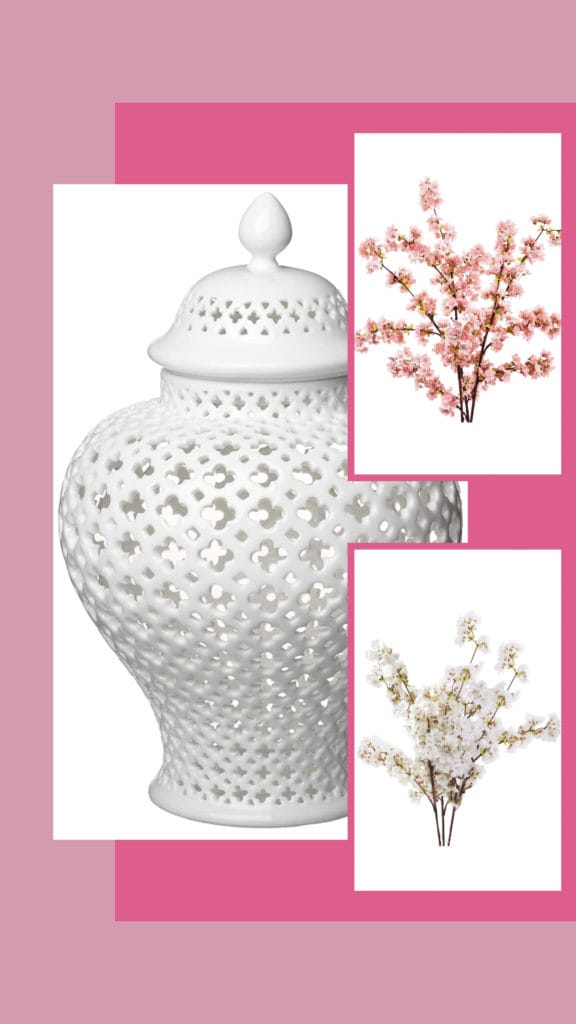 Create The Look
First, you're going to want to grab some jars! I'll link some below that I love. The ginger jar I have housing mine is from Dallas Market back when we were wedding planning. But I'll link some that I love for the look below. You could place these by your fireplace or on top of a buffet if you go with a larger jar, or on a kitchen counter or breakfast nook with a smaller jar.

After grabbing your favorite jar or vase, you'll fill it with the cherry blossom stems. The ones I have are from Ballard Designs, but they are a bit more expensive. I found this dupe on Amazon after a friend ordered them to recreate the look, and they give the same fullness! They come in pink or white, and you can shop them here.
When you first get your cherry blossoms, they are going to be quite tall! This allows you to adjust the shape to your liking. Say you used this large floor ginger jar by your fireplace, you'd want them to stand tall and have a lot of height.  You can bend the stems to make them the height you prefer, or you could use wire cutters. Traditional scissors won't be able to cut through the wire. But I just bent my stems to make them the height I wanted!
My plan is to move my cherry blossom stems to our kitchen counter or the side table by our tv stand, so while you are creating your vase, I'll be moving around mine! If you add some of these to your home decor, let me know. I'd love to see a photo on Instagram!