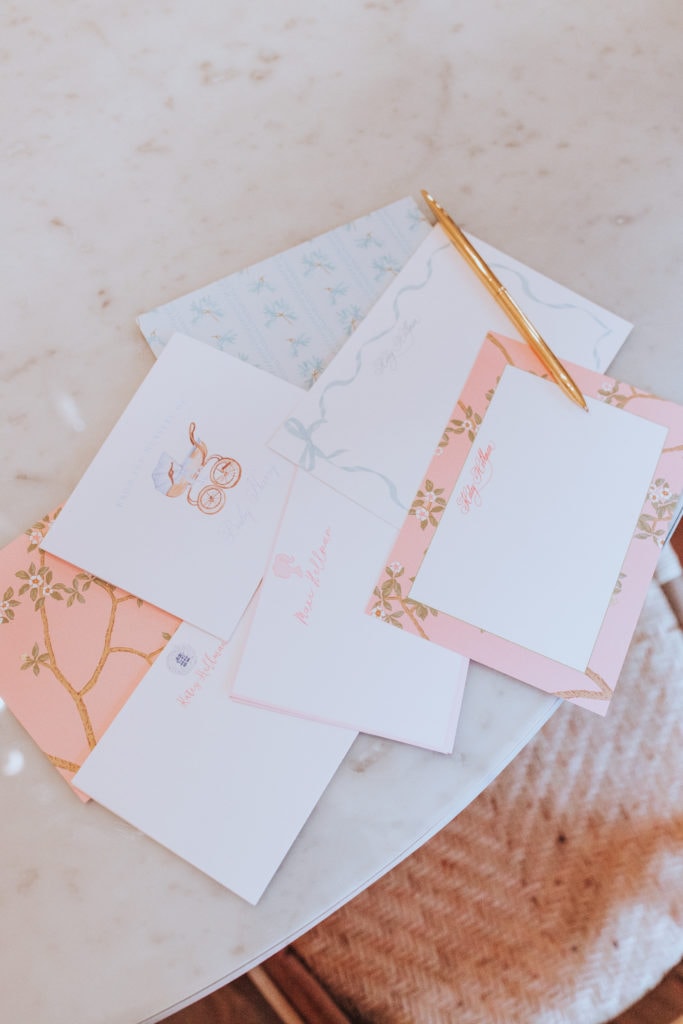 In a digital day where we send e-vites, grab our news from Twitter, and browse for furniture on Pinterest, snail mail is such a treat. While the art of expressing gratitude is not synonymous with personalized stationery, it makes it all the more fun. Stationery is also one of my favorite gifts to give and receive. With an array of sassy options to evoke the personality of the lady that holds the pen, you can find stationery for just about every single style.
You may have already mailed your thank you notes from the holidays, or if you are like me you are just finishing up! I thought it would be the perfect time to share a few of my favorite paper sources for you along with a challenge. Feeling frazzled, stressed, and like you can't see a lot of positives lately? I've been there. When life feels that way, challenge yourself to send one gratitude-filled letter a day. Sure, I could tell you to mail cards to 10 people, but that might just feel like another project on your never-ending to-do list. But before you crawl into bed, curl up with a card and your favorite pen. Send someone a letter to tell them how much you cherish their friendship, applaud how they handle their circumstances, and why they are special to you. It's a habit that will take 5 minutes a day, and will transform relationships as well as gratitude.
Here are a few favorite paper sources.

Sweet Caroline Designs: SCD is one of my favorite online sources for all things paper. I order gift tags, notepads, and notecards all in one stop.
Needle in a Haystack: Need to gift a box of stationery? Needle in a Haystack is a Dallas shop that has some precious options! A must for your tennis-obsessed friend.
Where do you purchase your stationery?!