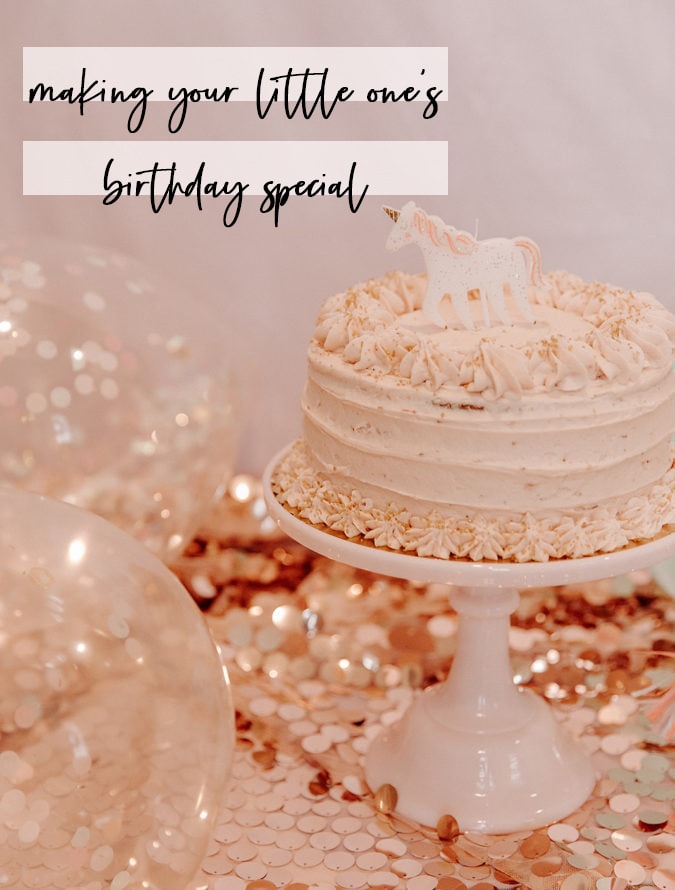 We spent June celebrating Harry's first birthday, which went by so fast! As we worked on our birthday traditions with him, I wanted to incorporate what we do as well as what YOU do. I polled my friends on Instagram and I'm sharing the top birthday traditions you have for your little ones.
Traditions We Do:
I write them a birthday letter on their birthday eve: On the eve of their birthday, I sit at the kitchen table and word vomit all of my feelings to them centered around the last year. As Maxi has gotten older, I share the things she was into the past year and can't wait to continue that for Harry as he gets older. I write it out and then also type it and print it. I keep them in a folder in their Petite Keep trunk to give them when they are older.
Save Wishes: I save the birthday candles that they blow on their birthday cakes and keep them in a plastic container. Jessica Simpson talks about this in her autobiography- you've got to save their wishes! 😉
Cake Fairy: This is one we do as they are older, it was so much fun to start with Maxi recently. The cake fairy comes during before you wake up on your birthday morning. As they go to bed, they tell me what cake they want for the next day. This year Maxi went to bed saying she wanted a purple cake and I stayed up making it, so she could have it for breakfast the next morning. She walked out to cake, cards, and presents. And although my cake skills are subpar at best, she is no tough critic when sugar is involved- ha.
Traditions You Do:
A number pancake every year for birthday breakfast.
A birthday fairy that brings balloons for the kids to wake up to.
After the kids go to sleep, you go in and cover their walls with post-it note birthday wishes. You make little notes of things you love about them and things you hope come true for them.
They paint a small canvas on their birthday and you write out the number on it.
Birthday photo album of the year.
You let them play hooky and spend the day together.
Birthday pajamas with their monogram and age and they open that present the night before.
You use a "You are Special" plate to commemorate milestones like birthdays. I loved this idea, we have one from when I was a child and I need to pull it out!
You put a piece of butcher paper in the kitchen and each family member writes what they love about the birthday boy or girl.
Buy a cake knife and server to cut the cake, use it every year and gift it to them to use on their wedding day.
You fill the kitchen island with framed birthday pictures of the child over the years. We did this for Harry's birthday this year, thank you for the idea!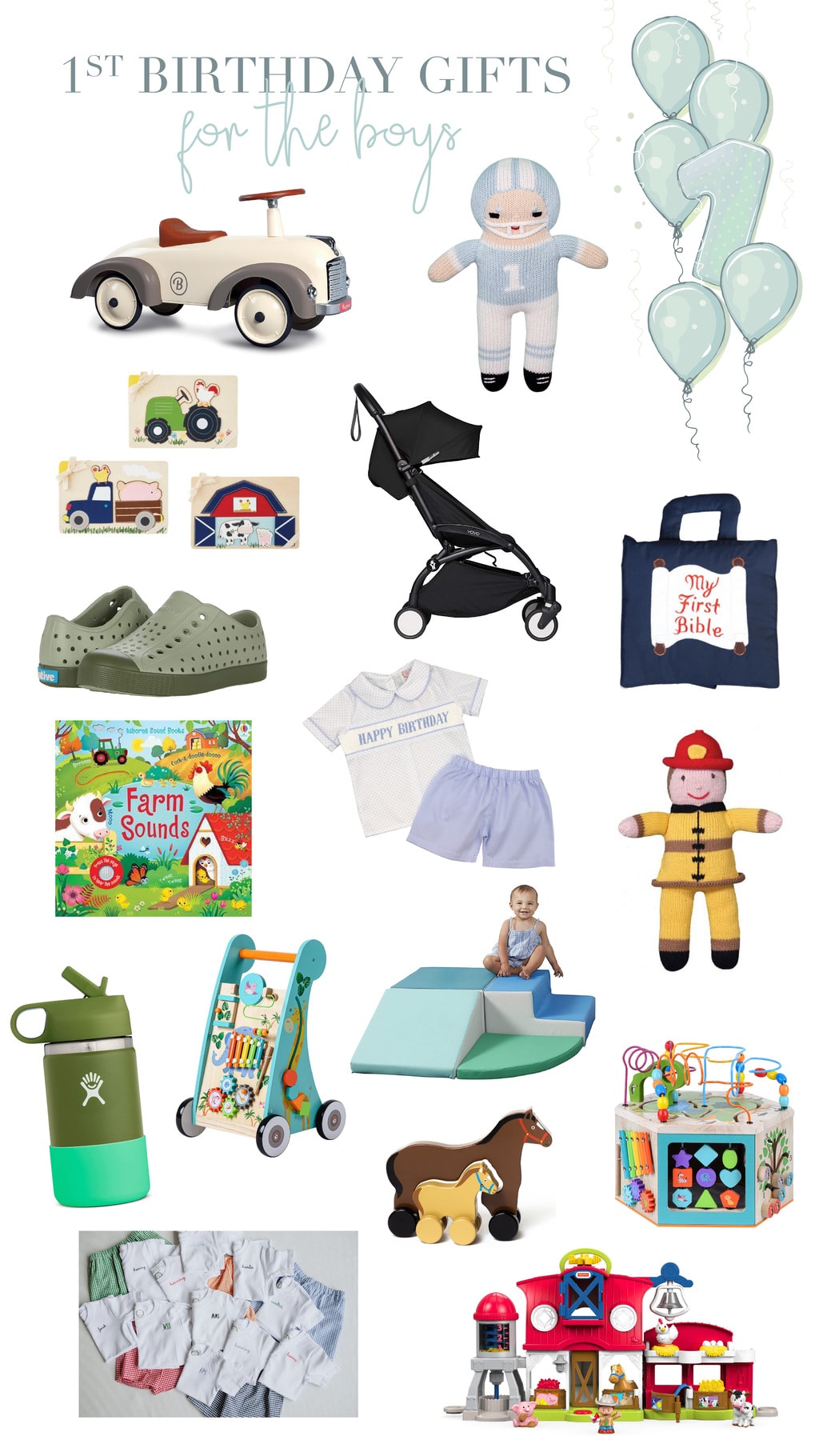 ride-on car | knit football player | puzzles | stroller | my first bible | native shoes | farm sounds book | happy birthday outfit | knit fireman | water bottle | push walker | foam blocks | activity cube | push horse | personalized shirt and shorts | little people farm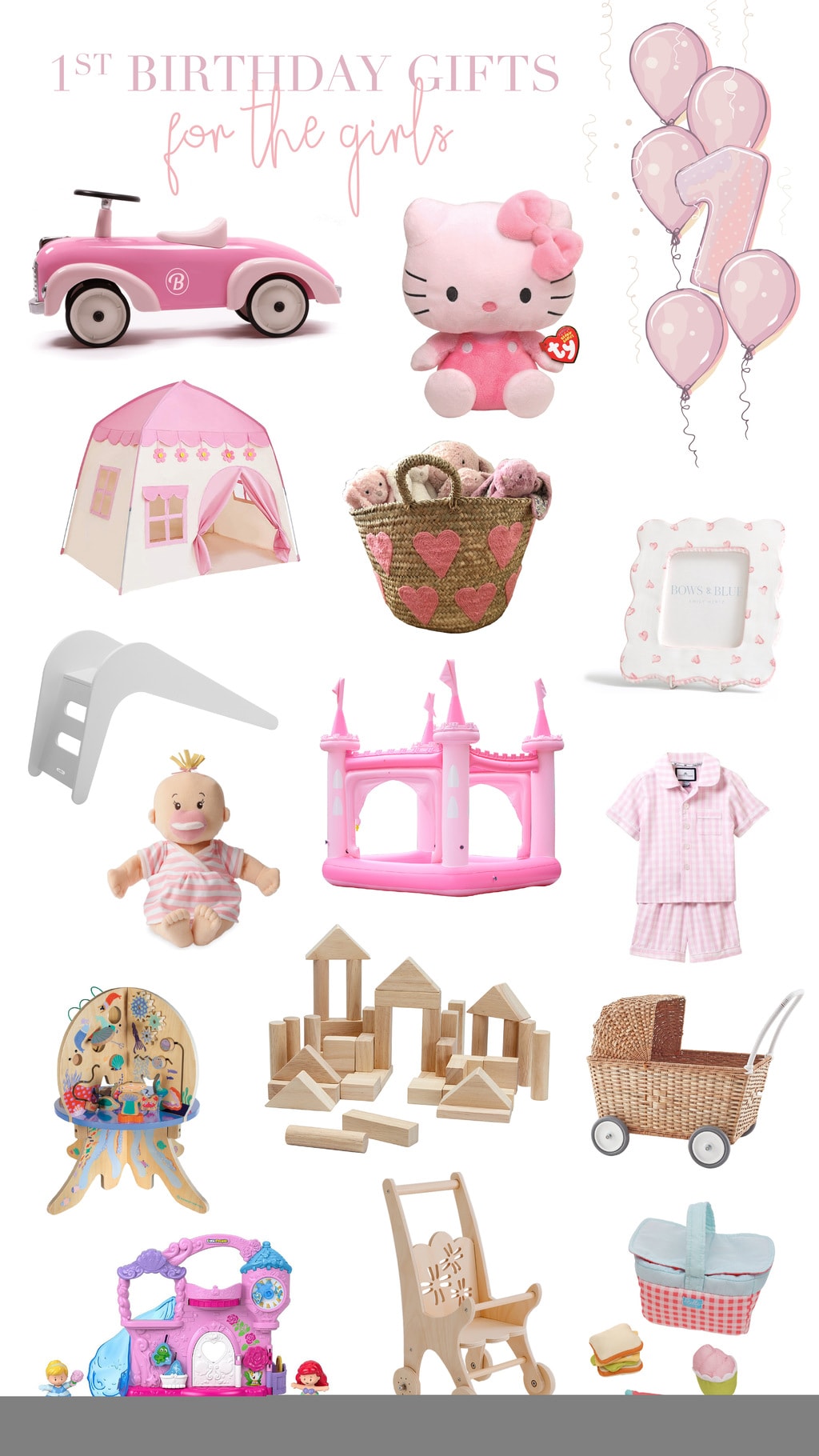 ride-on car | hello kitty | play tent | heart tote | heart frame | slide | bounce house | baby stella | pajamas | activity cube | blocks | stroller | little people princesses | wooden stroller | lunch basket