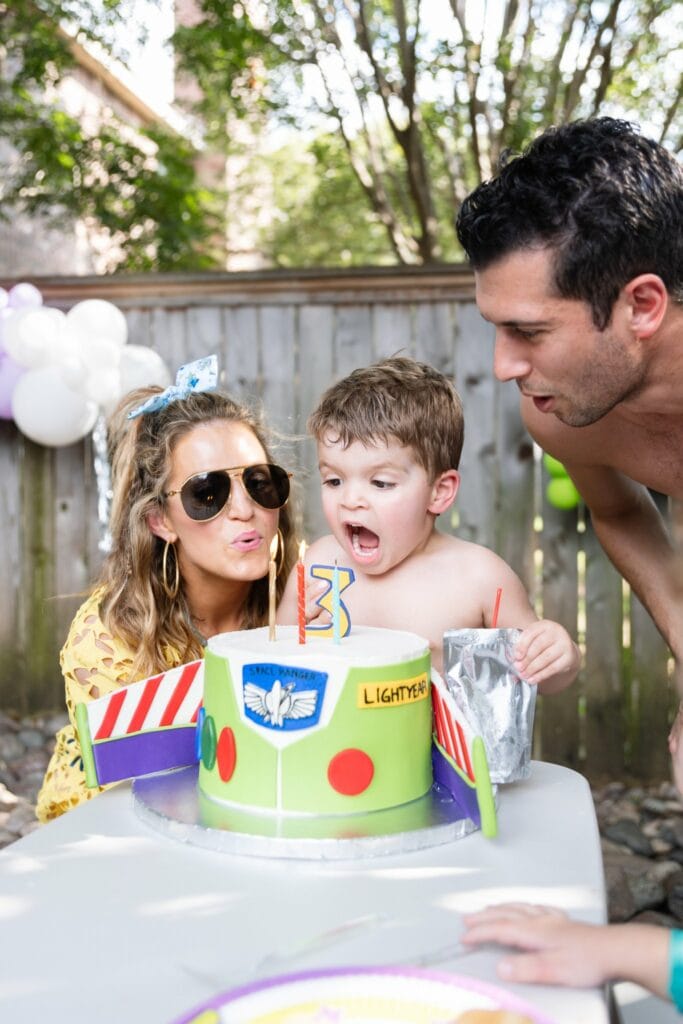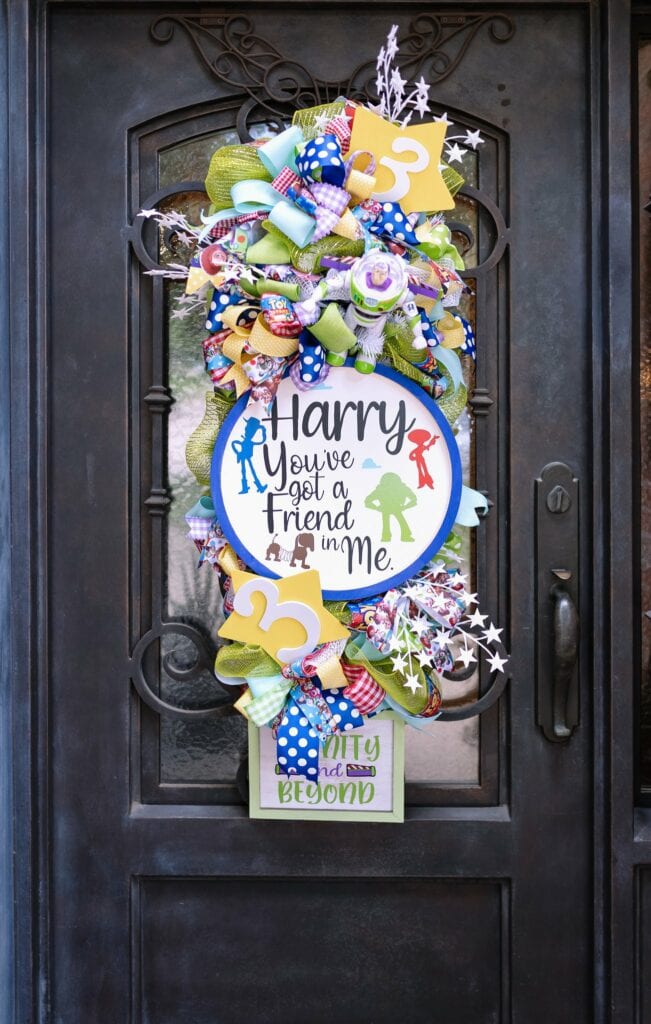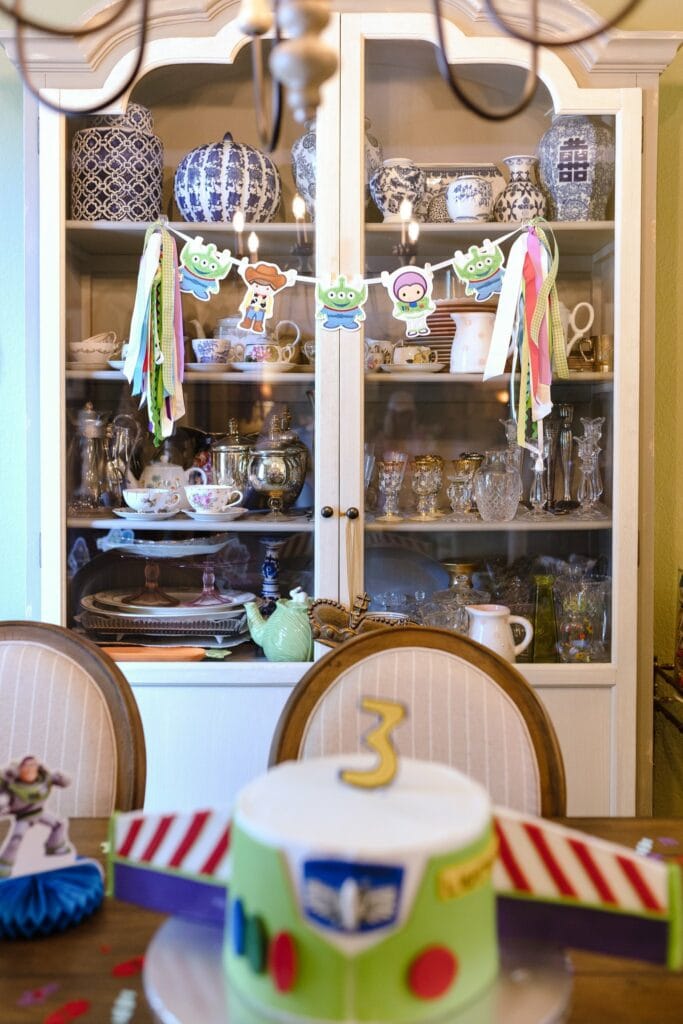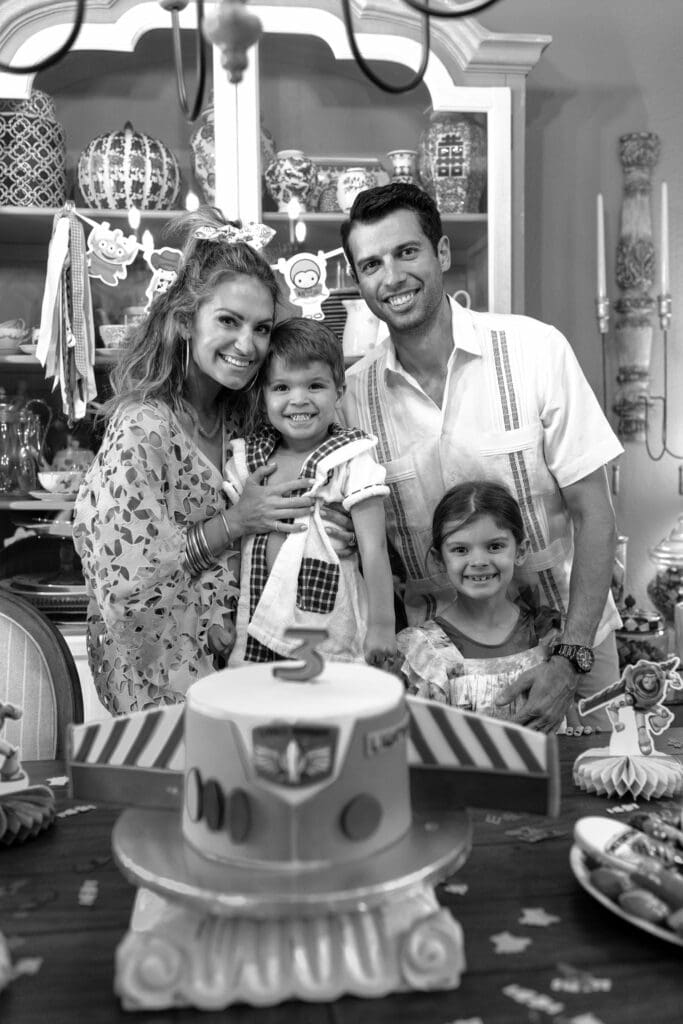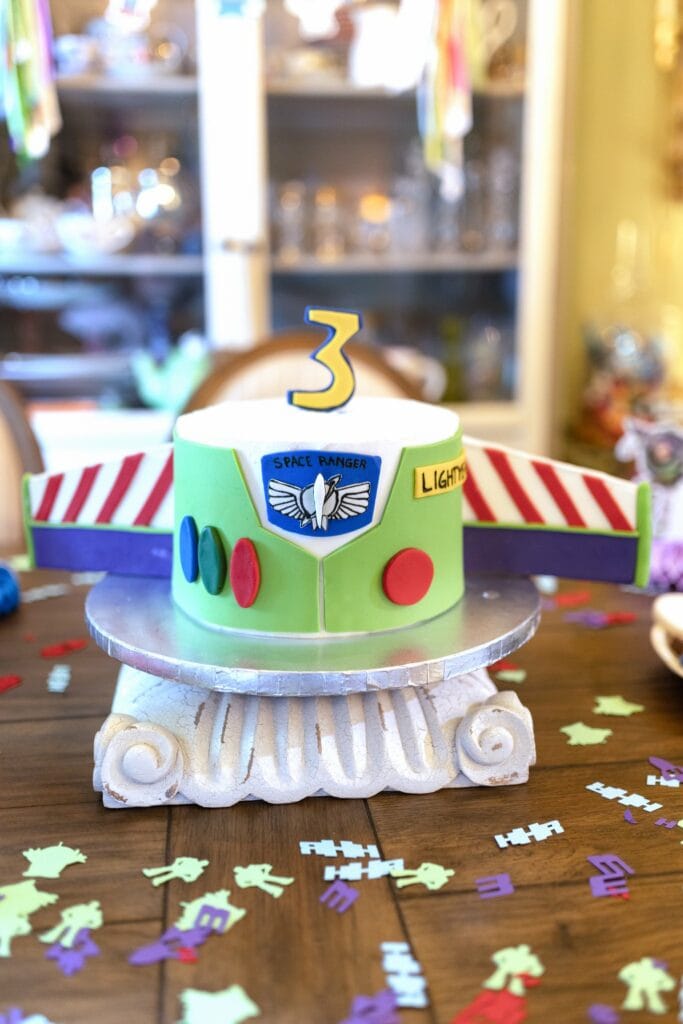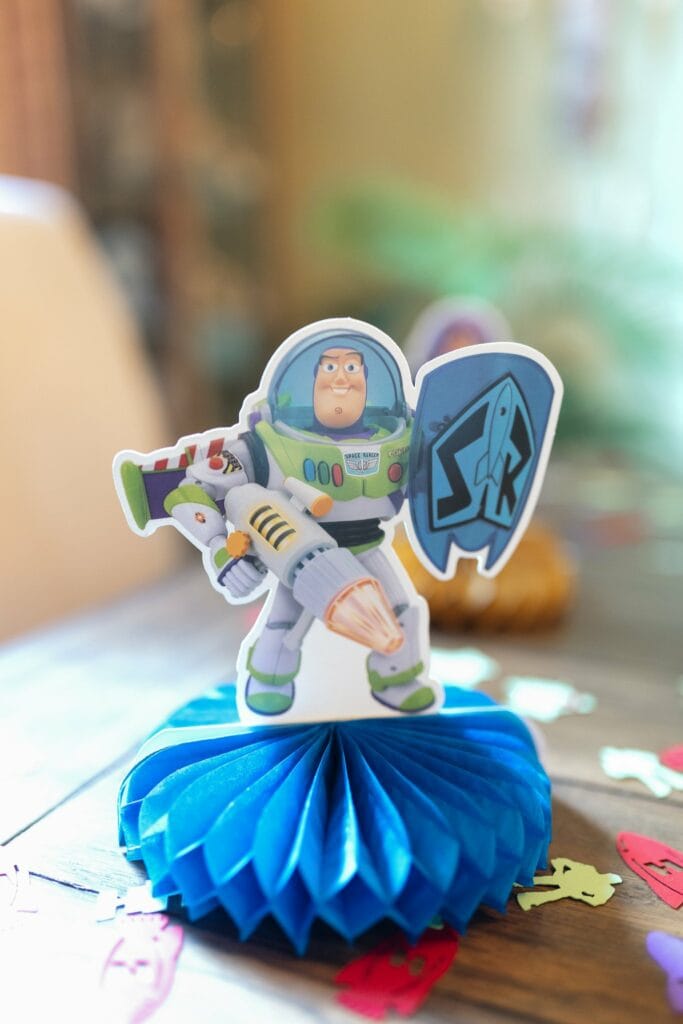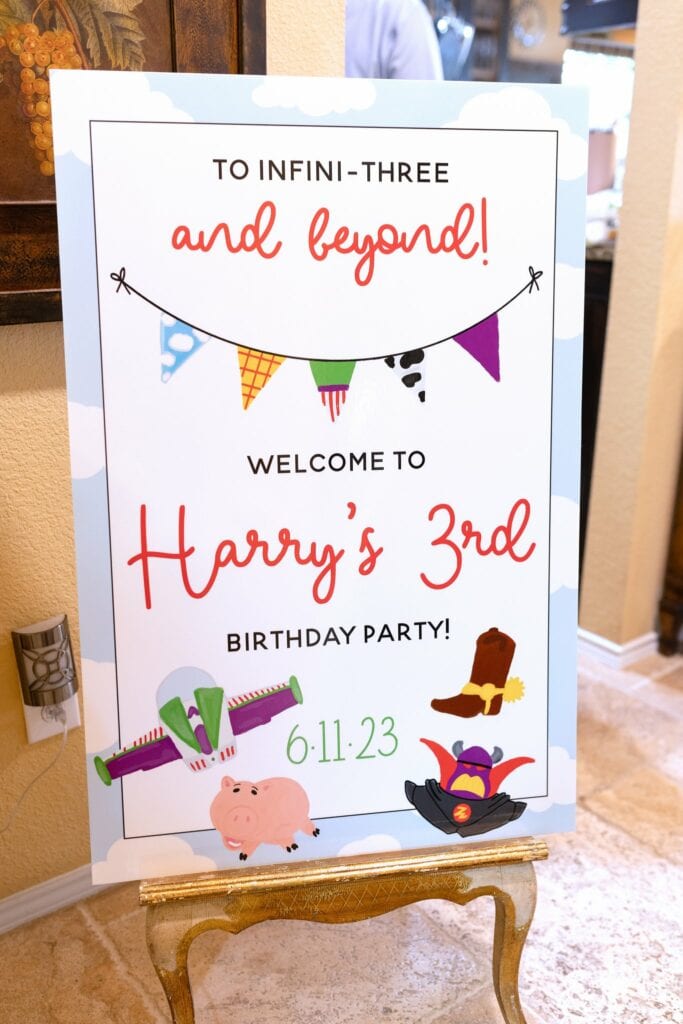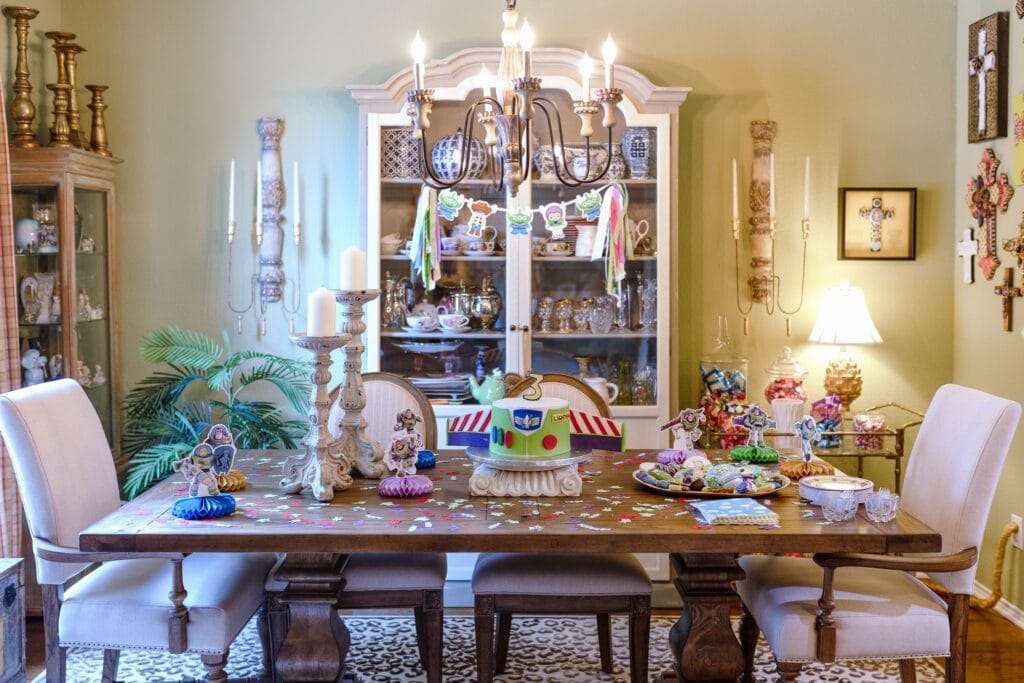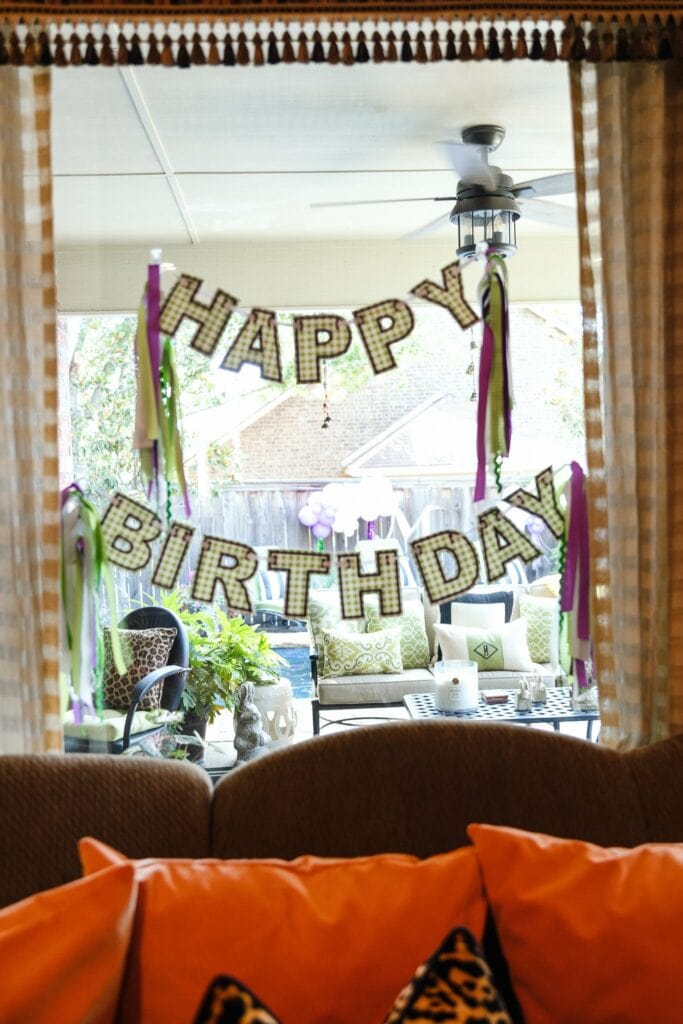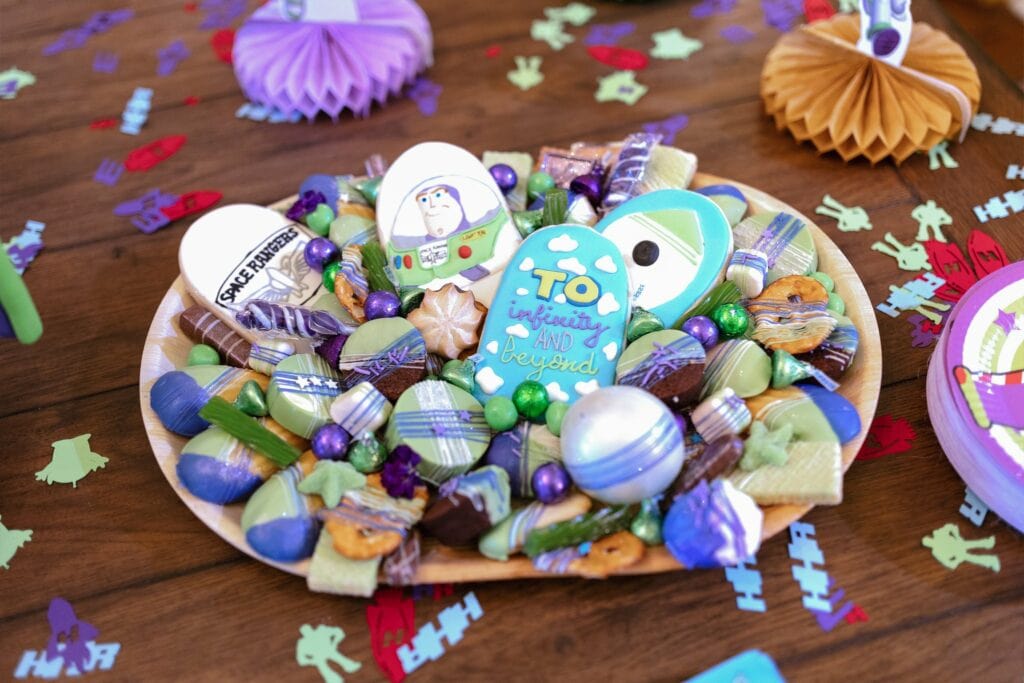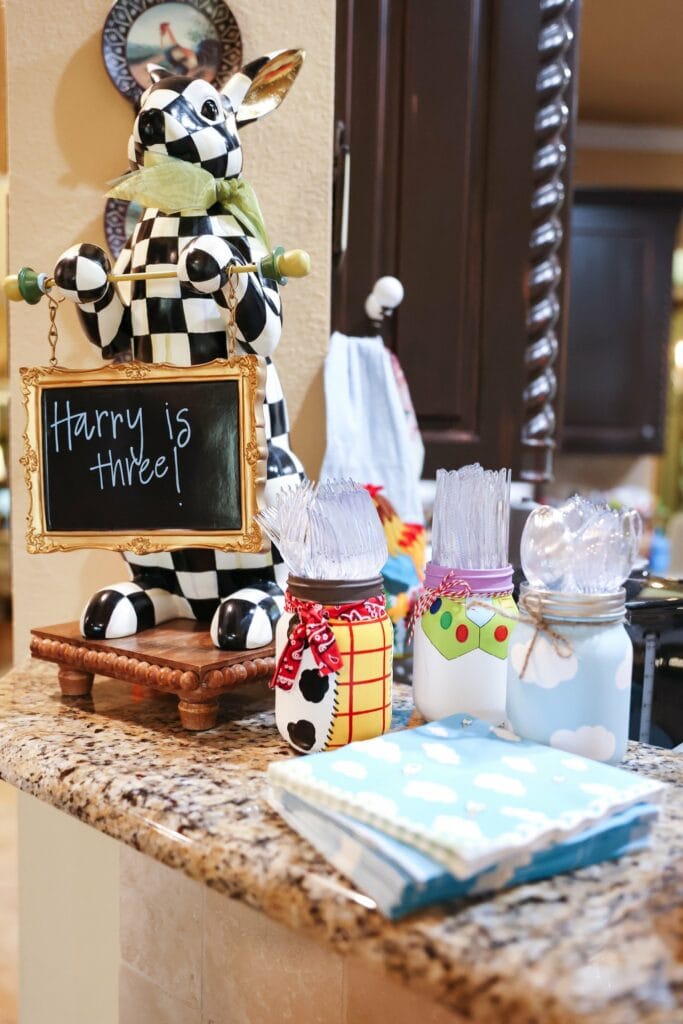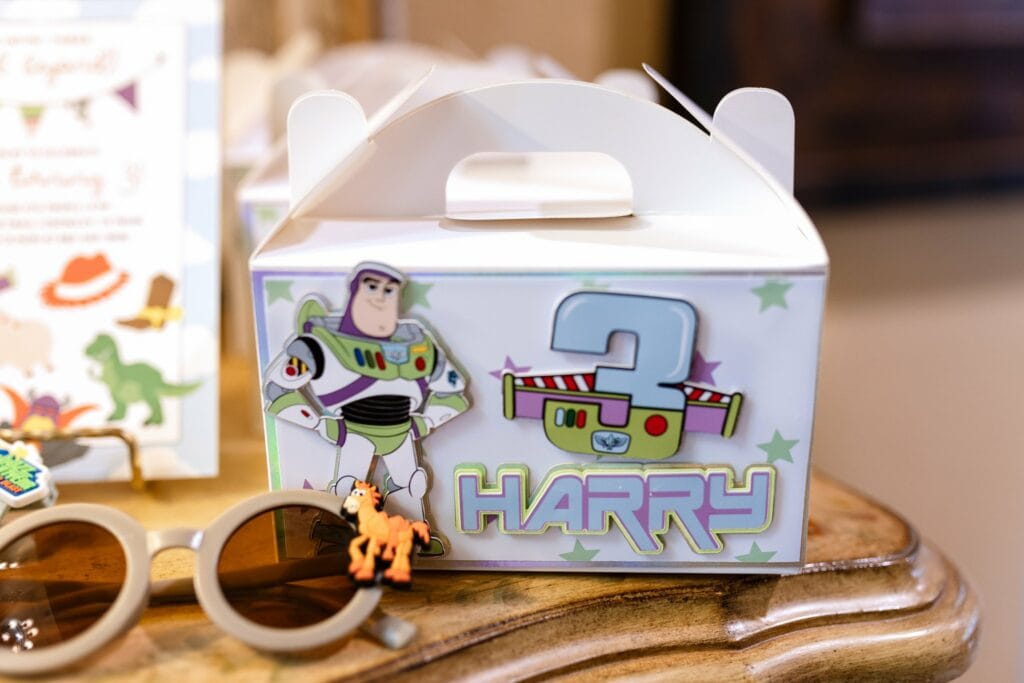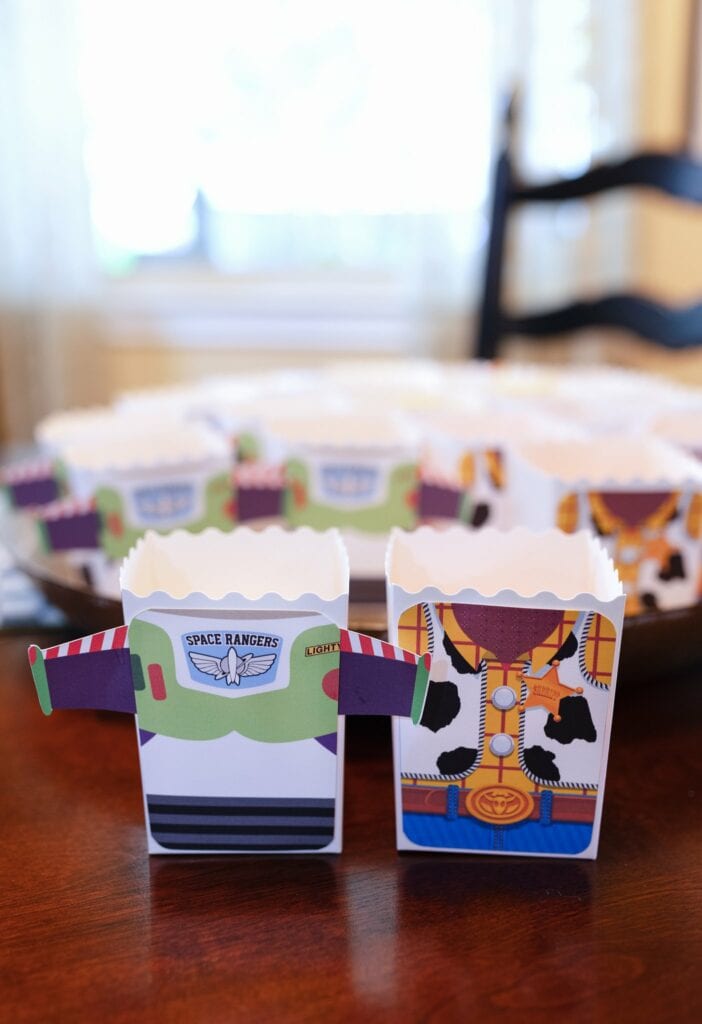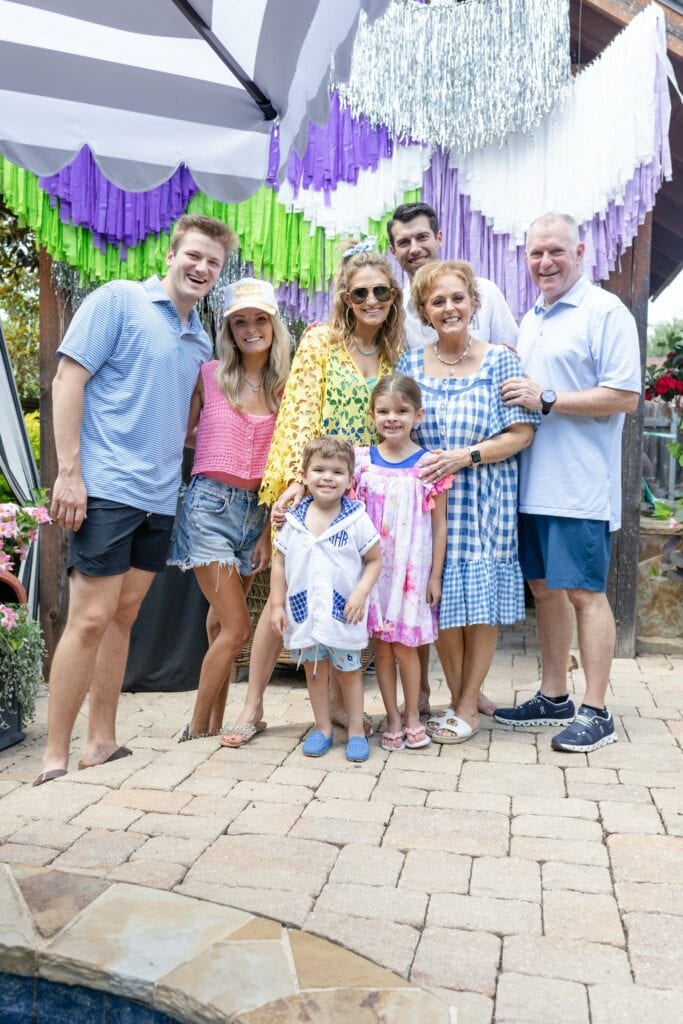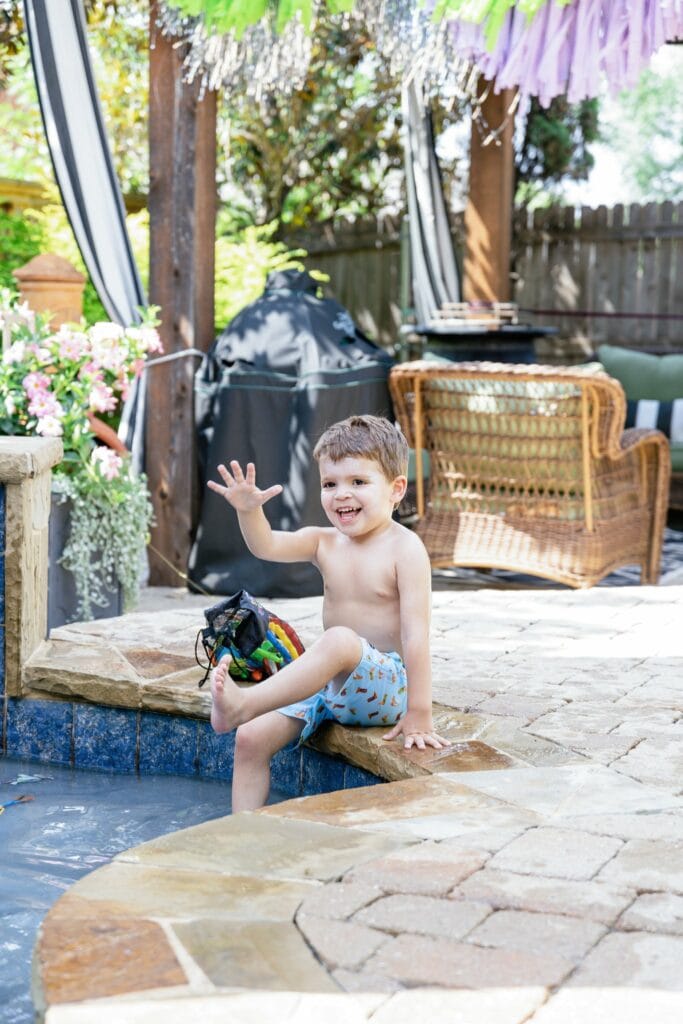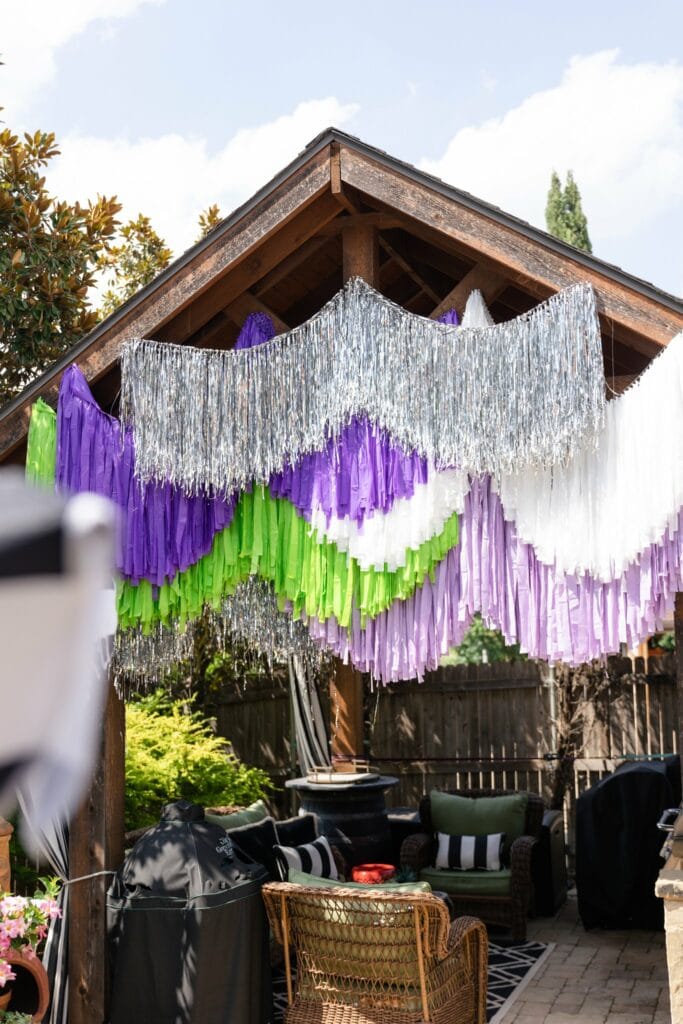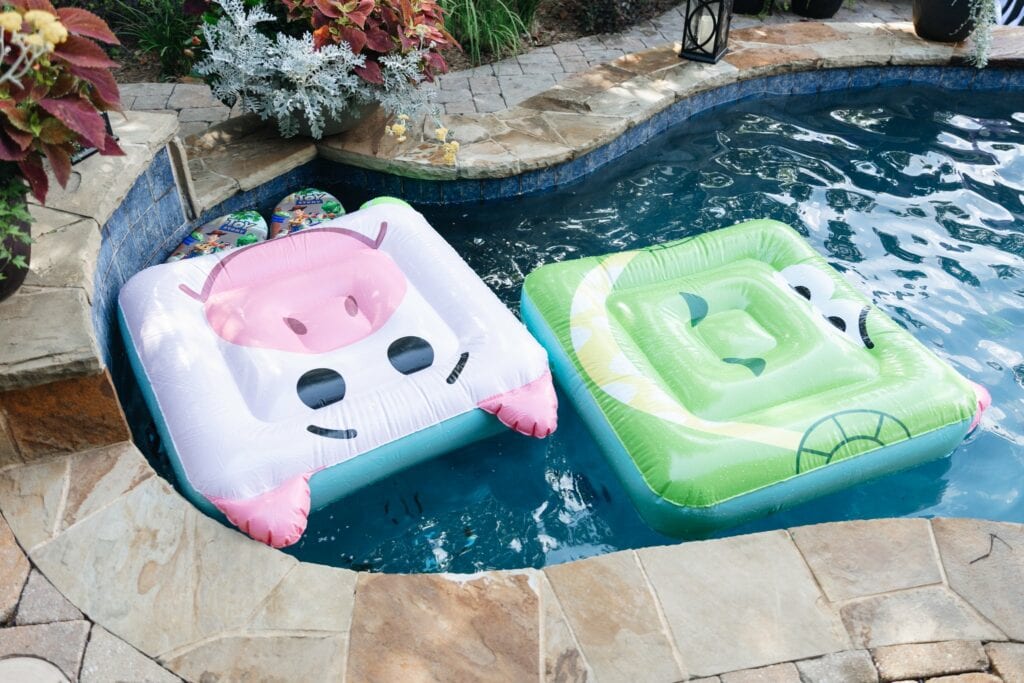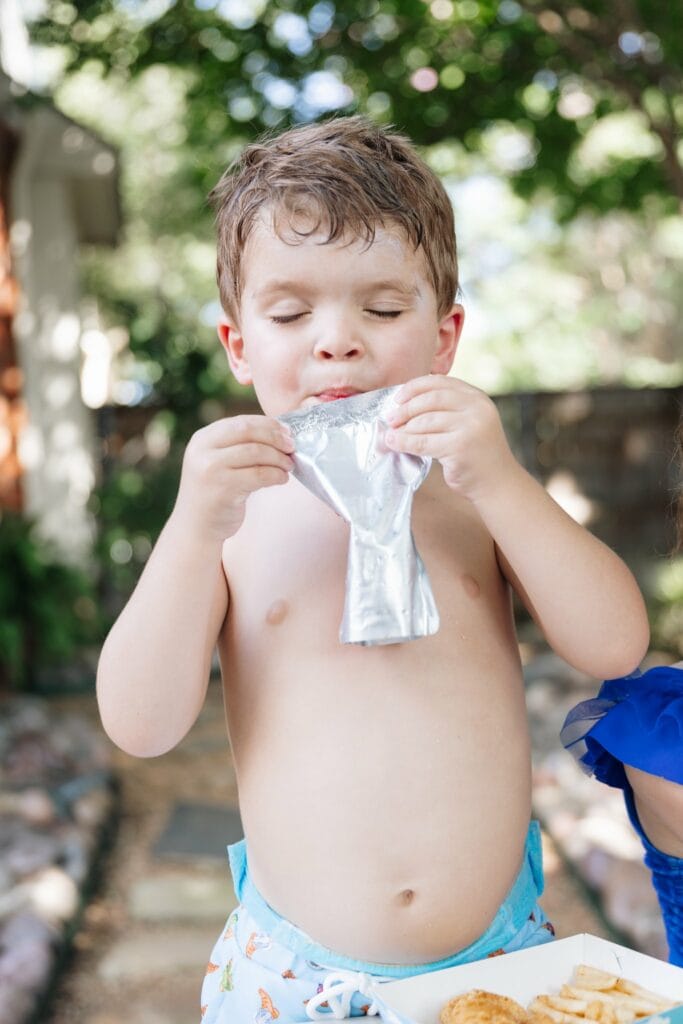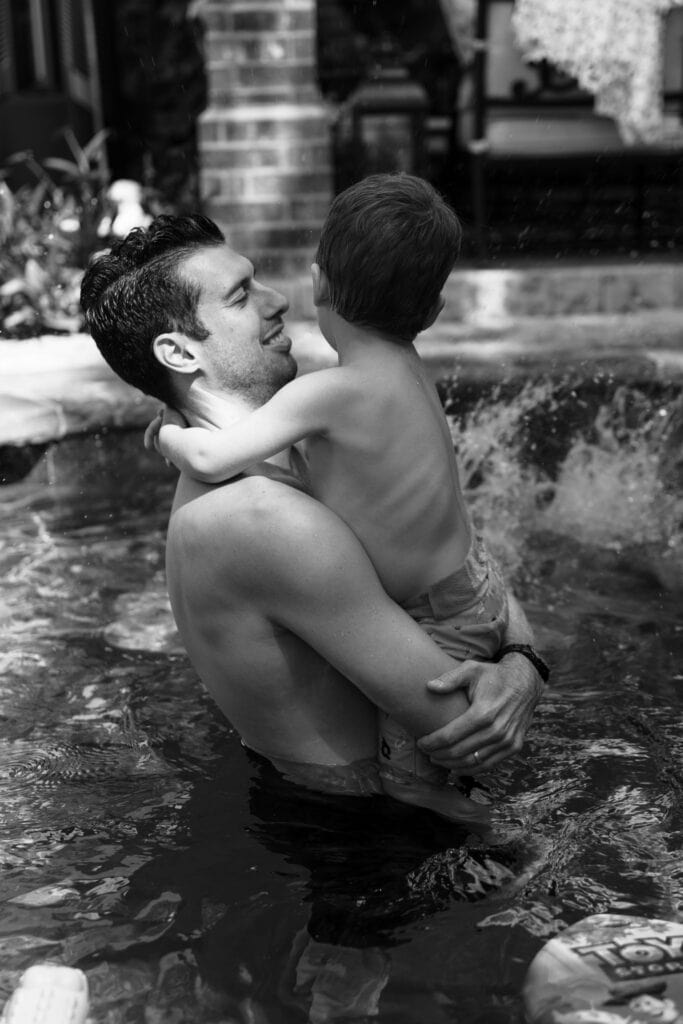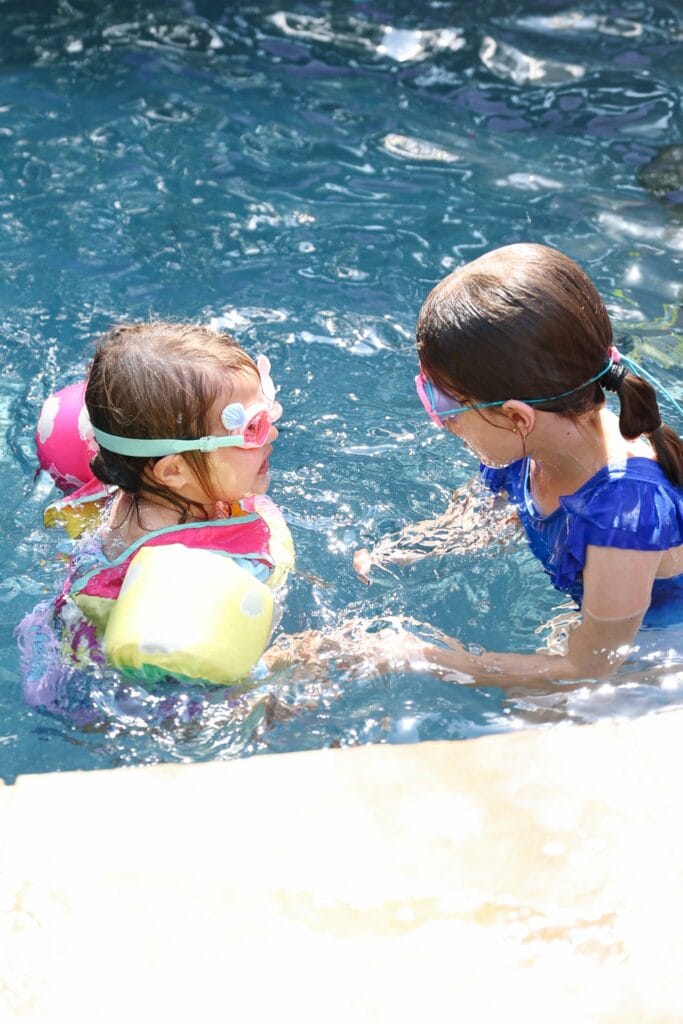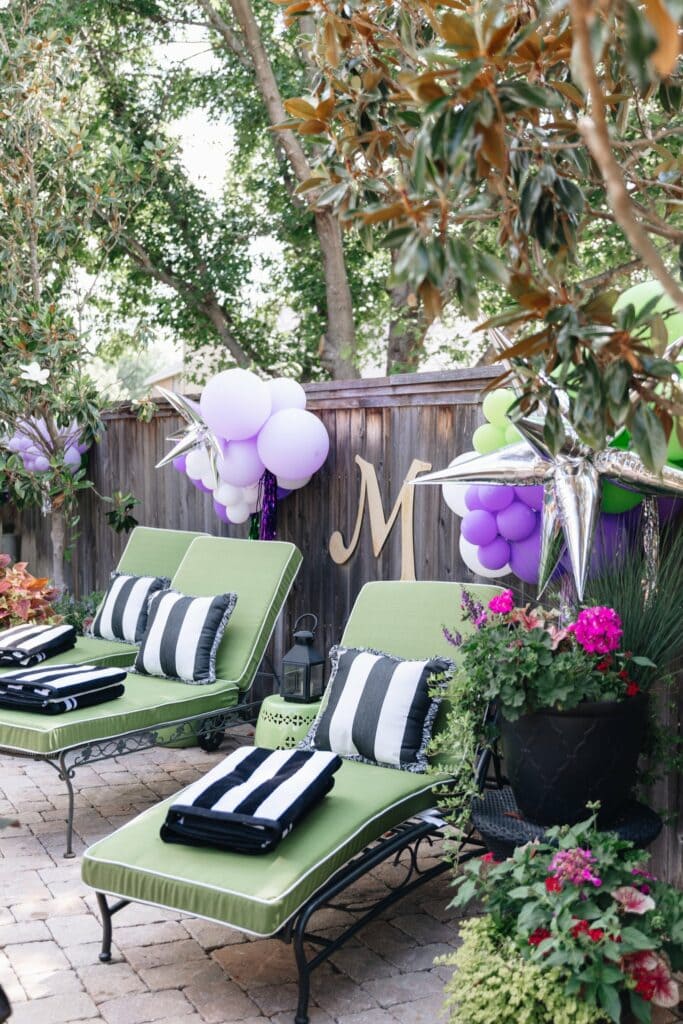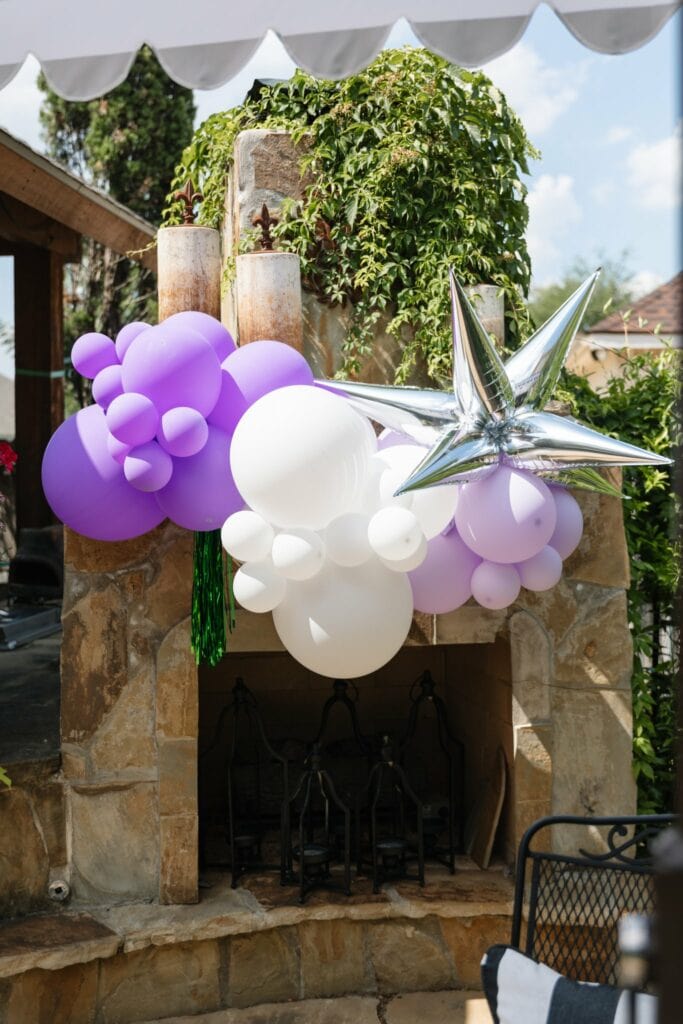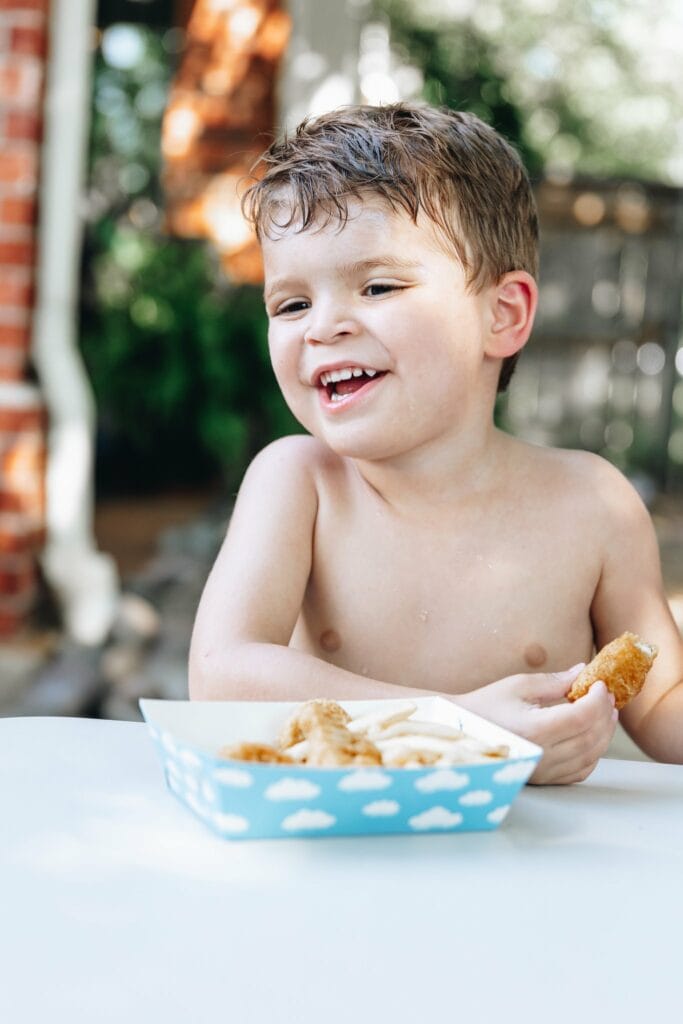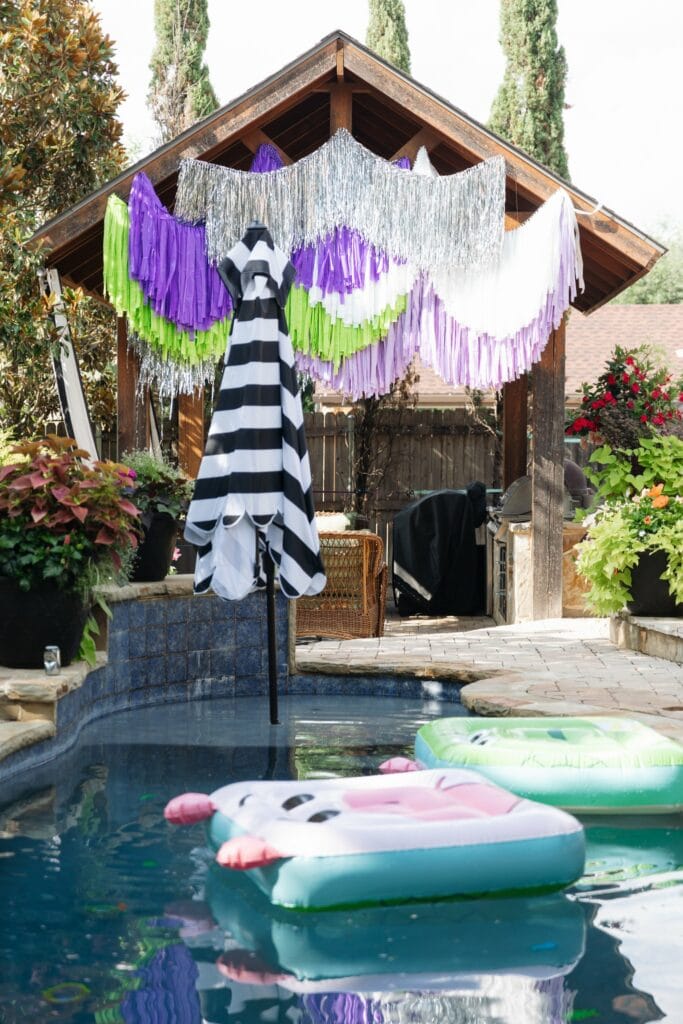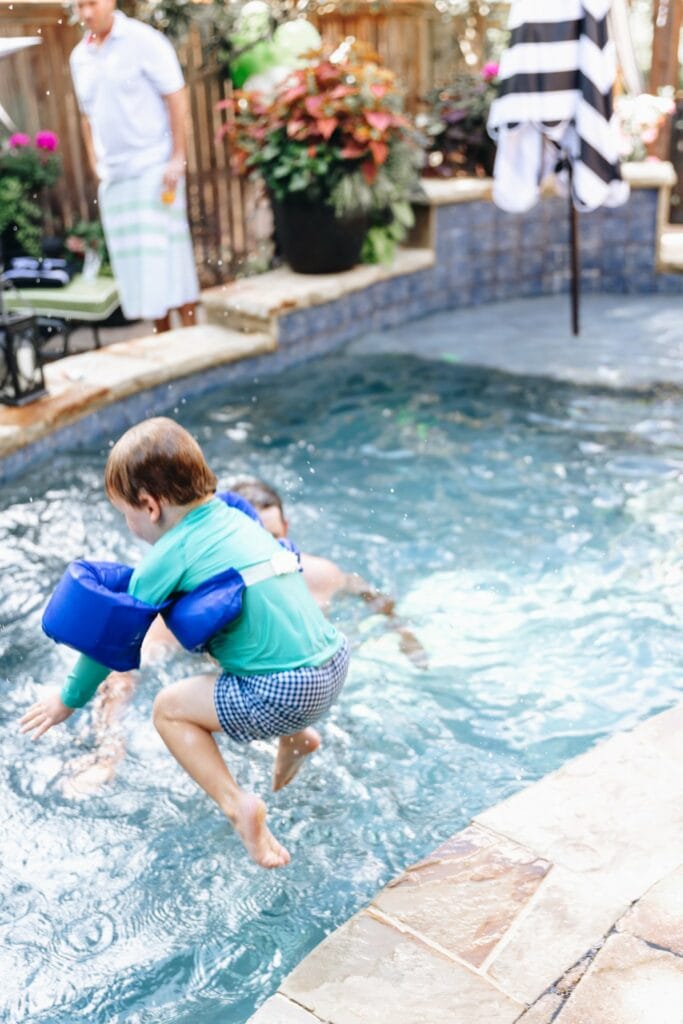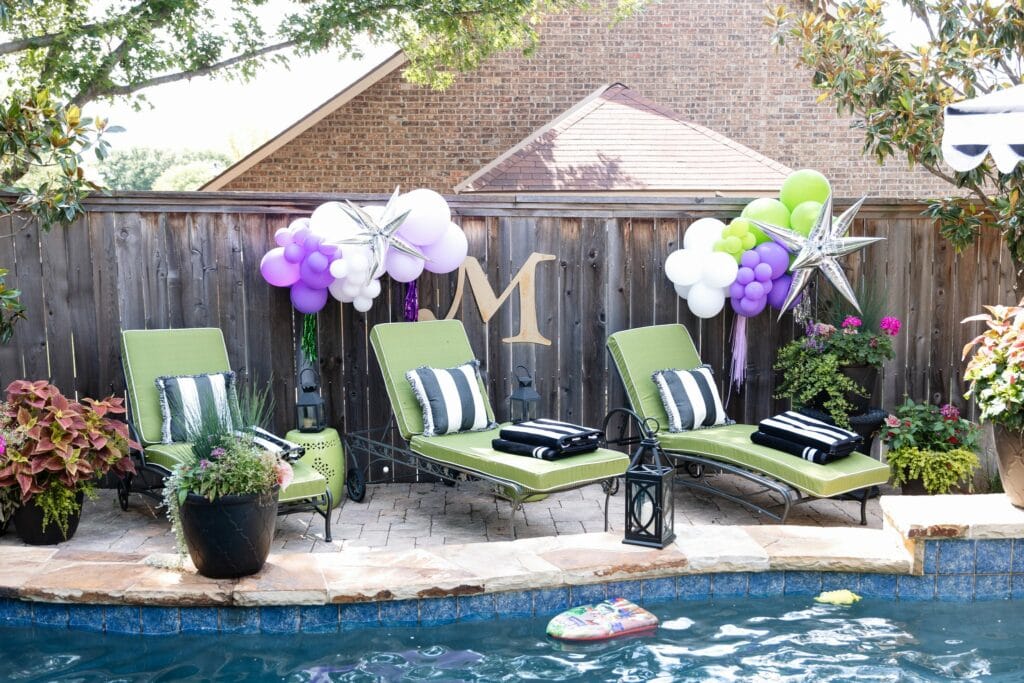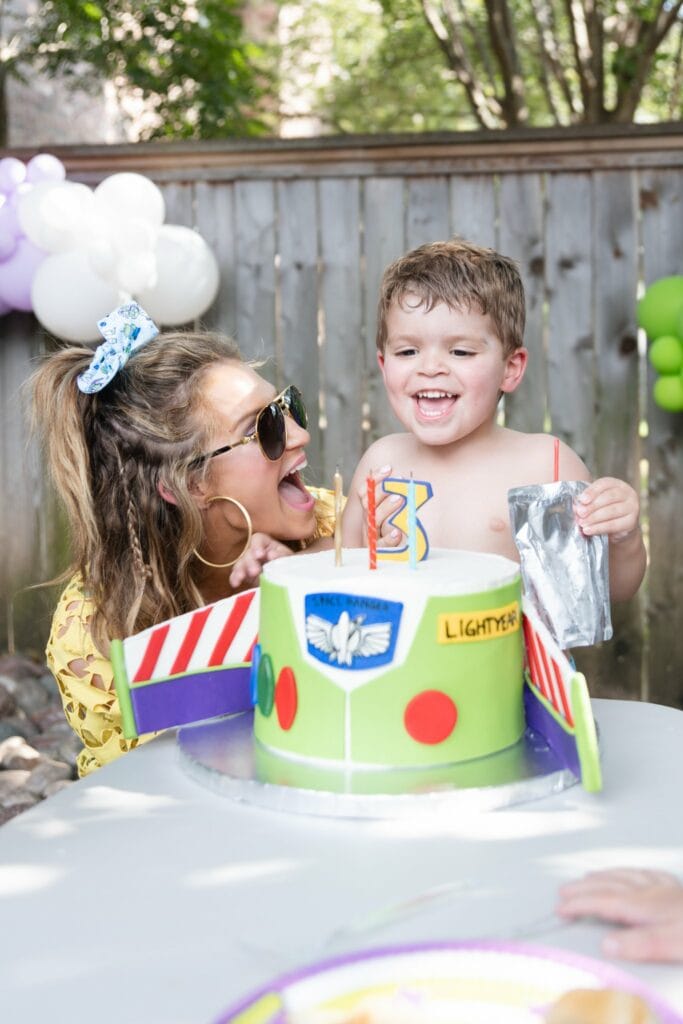 Balloons: Pop Fort Worth | Cake: Bread and Buttercream | Buzz Candy Board: The Art of Grazing | Buzz Garland: Mi Amiga Designs | Cups & Confetti: Peony & Confetti Co | Party Favor Boxes: Etsy | Invitations and Signage: Kirsten McFarlan Designs | Plates: Amazon | Toy Story Utensil Holders: Etsy | Chip Holders: Etsy | Party Favor Glasses: Etsy | Party Favor Play-Doh: Etsy | Photography: Madi Grace Photography | Coverup: Anthropologie
After our trip to Disneyland, we were able to keep the celebrations going with Harry's third birthday. We spent that Friday doing his favorite things: movie theater, eating grilled cheese poolside and playing with all the cars, Spiderman, and Buzz his heart desired. That Sunday, we threw him a swimming birthday party with a few friends at my parent's house. I'm now going to want to do that forever on repeat because it was so enjoyable and my parent's made it quite easy on me. We set up the decor, and my mom and dad made the most delicious spread of burgers, baked beans, and potato salad. It was the perfect way to celebrate our baby boy.
His birth seems like ages ago and I can't quite grasp how our family was ever "our family" without him. Oh, how do I describe Harry! He's tender, and more shy, a mama's boy, and unbelievably affectionate. But he's also got this fire inside of him, we joke it's how he made it into this world. He's so stubborn, he wasn't going to let a broken placenta impact his entrance. My entire family laughs and says, "He's Katey." If you've been so kind enough as to make it this far reading about a toddler's birthday, then you should know I've had to pause to wipe away all the tears, because I can't even put into words my absolute love and adoration for him. He's my soft spot. He protected us both. He makes me laugh harder each and every day. And he makes me realize what life is about.
My best friend Bekah sent me this quote on Instagram last night. It was about parenthood and I'm going to butcher it, but it really drove the point home that as a parent when you say, "Yes" to someone else, you're saying, "No" to your children. One example was about arguing and how this comedian says that now that he has kids he has no time to argue with strangers, nor does he want to. This is what becoming a mom to Harry meant to me. Having Maxi, I became a mom, and my entire world and heart changed. Having Harry, I became a mom with a better grasp of reality. I didn't have as much of a false sense of control. I knew I couldn't do it all. And he made me really close my laptop, say, "No" to things, and realize that an afternoon well spent can be an afternoon watching Spiderman, and sharing a bag of Veggie Straws together.
Harry Hellman, we absolutely adore every single thing about you. We pray this next year you grow in every plan God has for you, and that you feel how loved you are each day. And I pray you CONTINUE to only get out of bed in the morning if you shout across the house "I need Mama to get me up!"