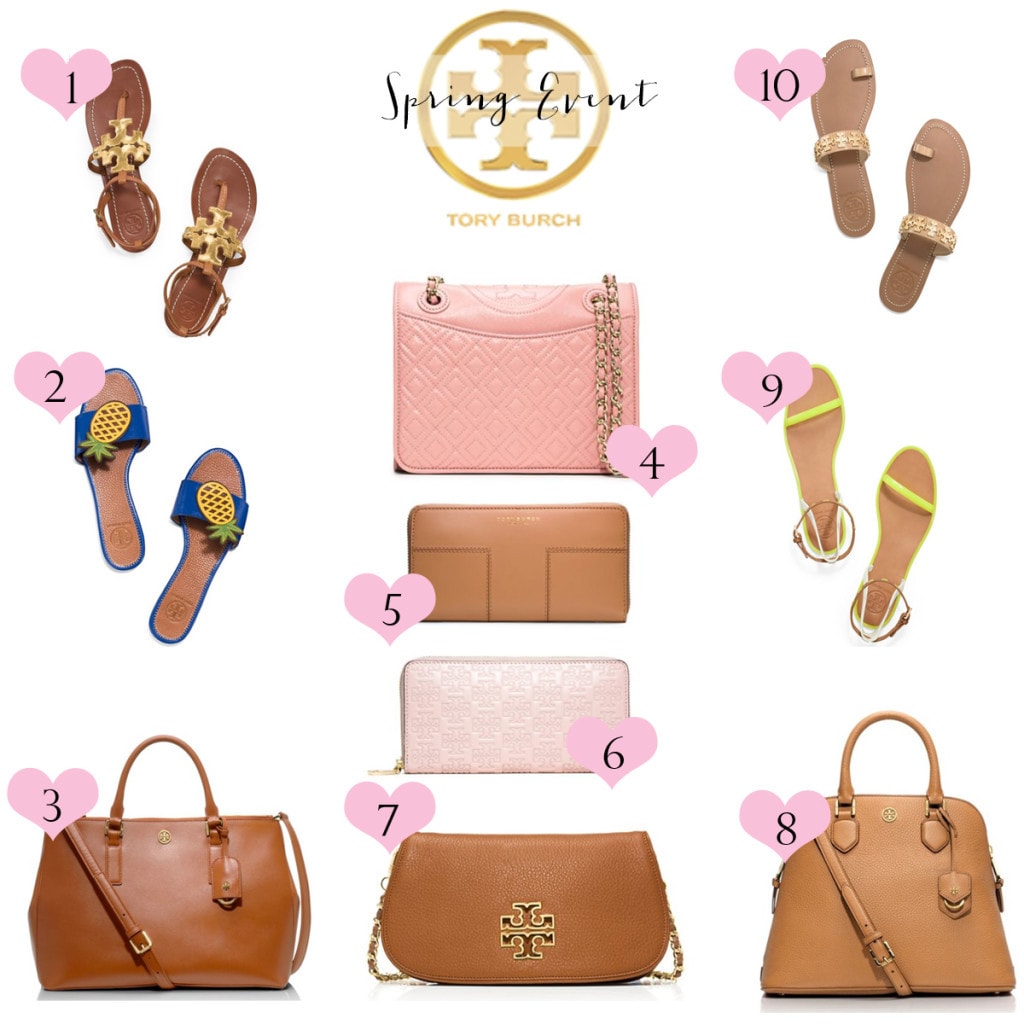 1 | 2 | 3 | 4 | 5 | 6 | 7 | 8 | 9 | 10
I'm a sucker for three things in life.
1. When my flower girls ask me for something. [um, duh you can have your 5th ice cream, just don't tell your mom.]
2. Chips & Queso
3. A Tory Burch sale
Tory Burch's staple pieces are key pieces in any closet, but they can be a little bit pricey! Anytime she has her spring event or major sale I have to stock up! I love gifting the wallets for girlfriend's birthdays or special events. My espadrilles and sandals are on sale, too so we can twin!
The more you spend, the more you save. So if you and your mom are interested in something, I say purchase together and pay each other back [that's what my mom and I do so we can get the full 30% off! ;)]
Just enter code SPRING at checkout! There is also free 2-day shipping if you use paypal!
I've pulled her favorite pieces of mine, um hello pineapple sandals! But I would love to know what you end up getting. 🙂
I hope you have a wonderful Thursday!