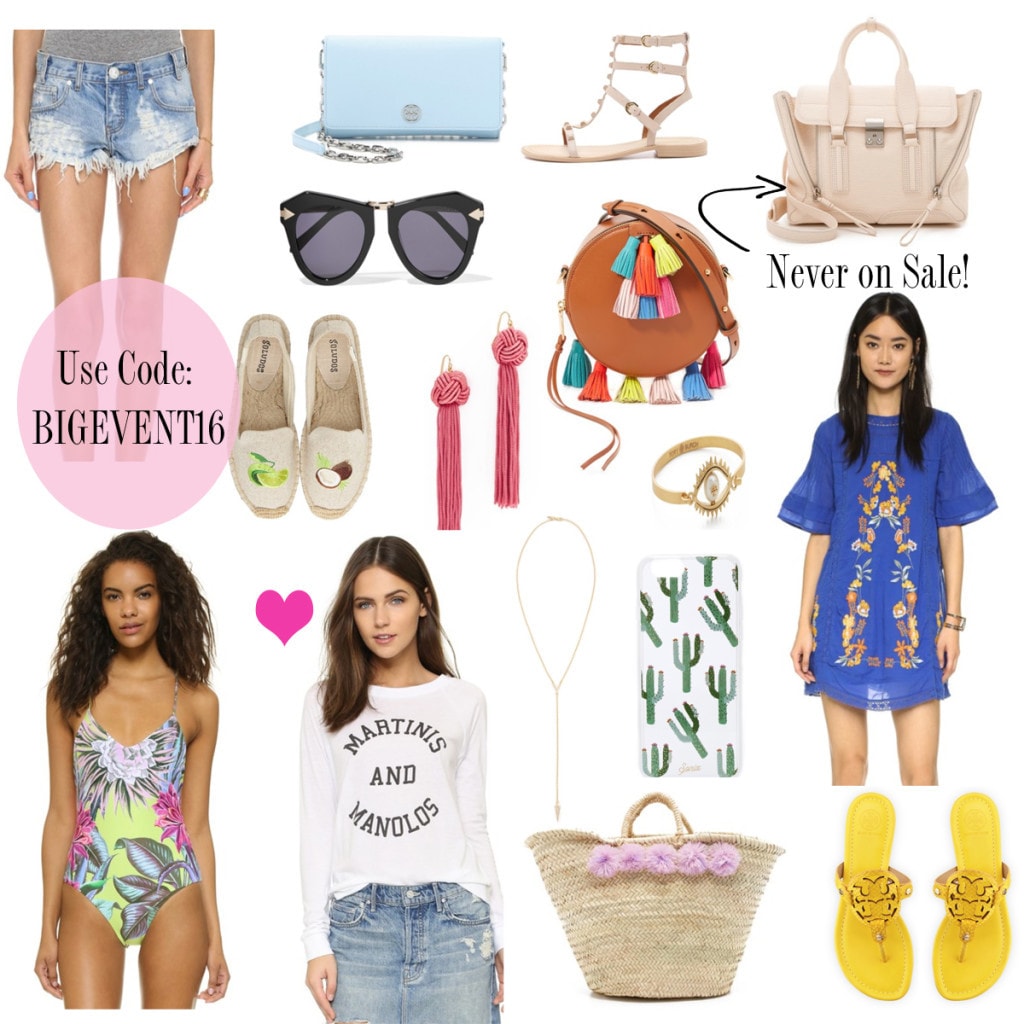 Swimsuit: Link | Martinis Shirt: Link | Beach Bag: Link | Tory Burch Sandals: Link | Dress: Link | Phillip Lim: Link | Cactus Phone Case: Link | Y Necklace: Link | Tassel Earrings: Link | Coconut Shoes: Link | Shorts: Link | Tory Burch Bag: Link | Sunglasses: Link | Stud Sandals: Link | Tassel Bag: Link | Bracelet: Link
---
One of my favorite sales of the year is here and you can get up to 25% off lots of designer AND inexpensive goodies! Shop the sale here and enter code: BIGEVENT16 at checkout.
Shopbop has a few wonderful sales year round, but this one is one of the best because not much is excluded! Some exclude things like Phillip Lim and Tory Burch, but this isn't!
The most bittersweet part of this sale is the time of year it falls on! It always comes my birthday week, so I probably give myself a little too much leeway with it. One Teaspoon shorts? Oh, I need those for summer! More Blank Denim? Treat 'ya self girl!
So whether you stock up for spring break today from this post or indulge in a sale, I hope COF is helping you start March 1st on the right foot- maybe in a new shoe. 😉