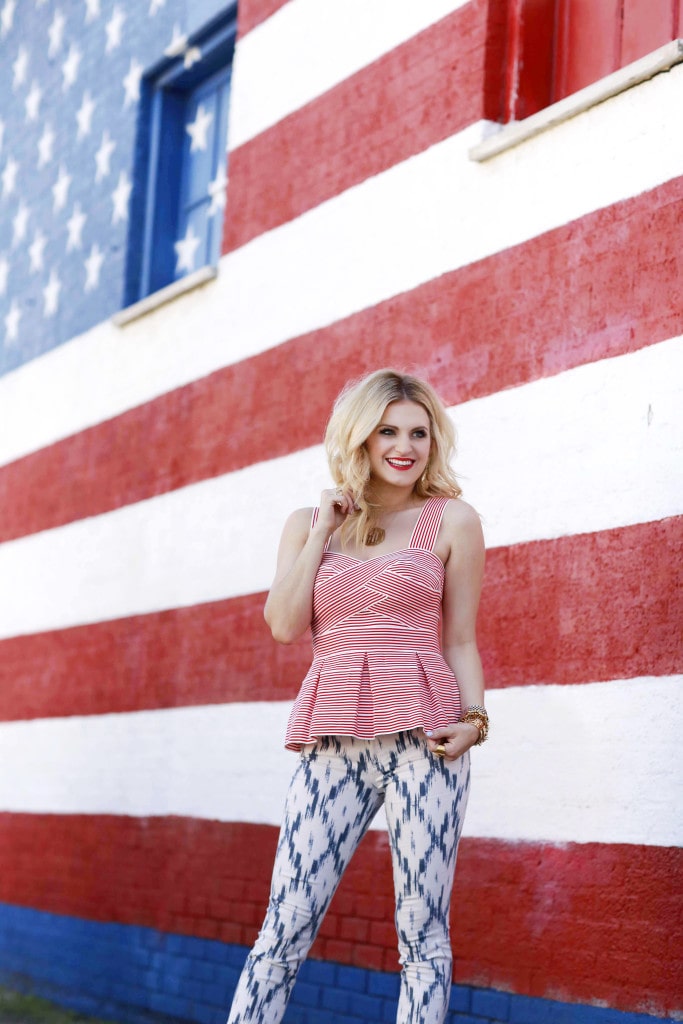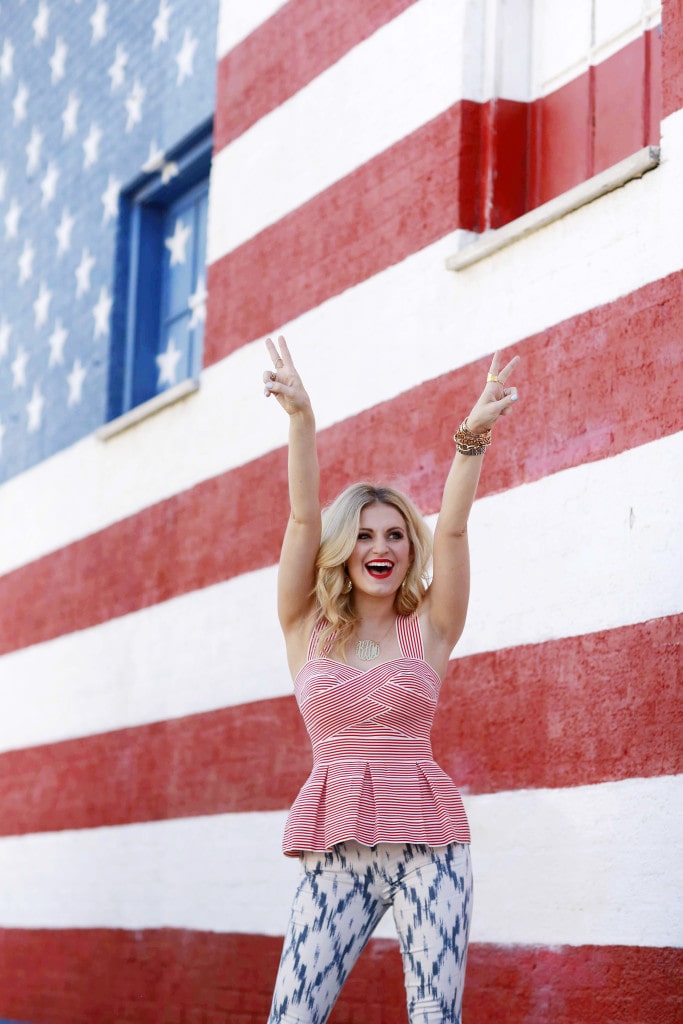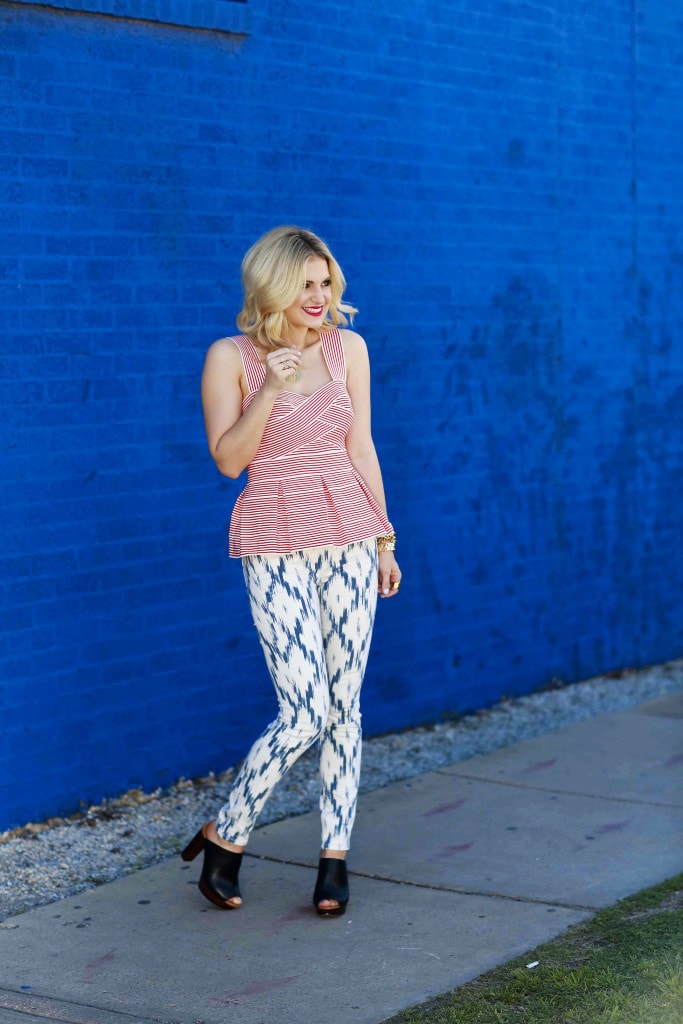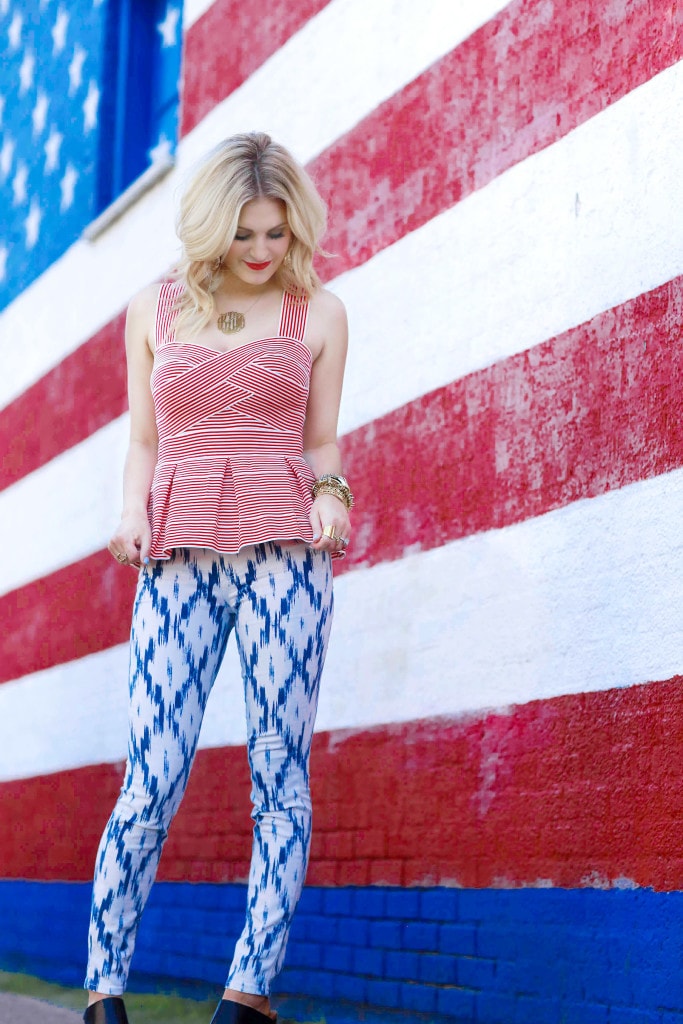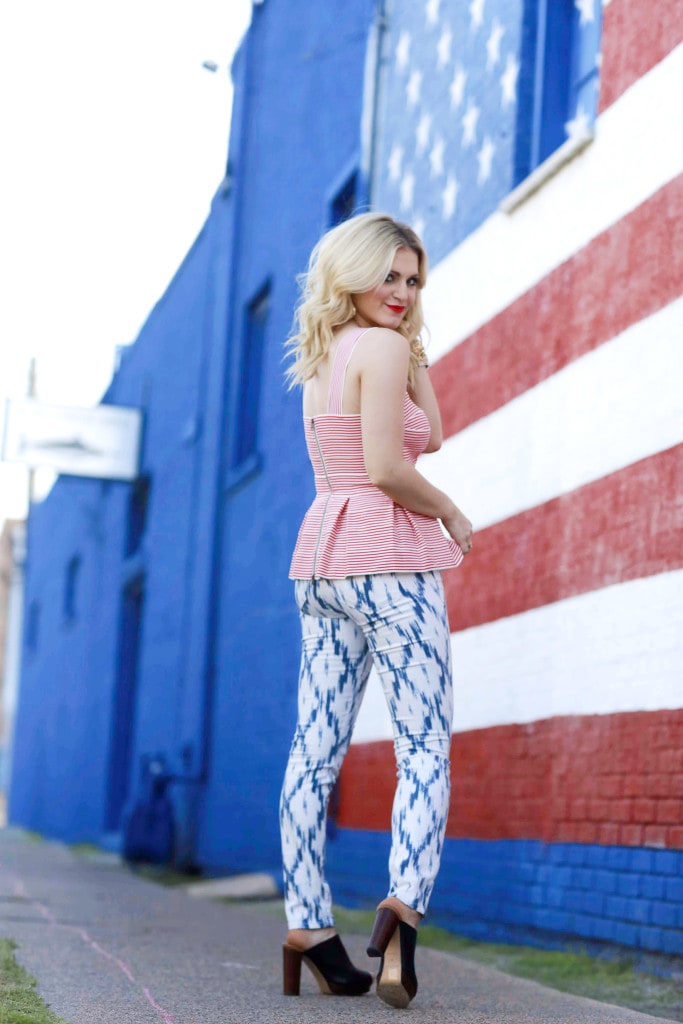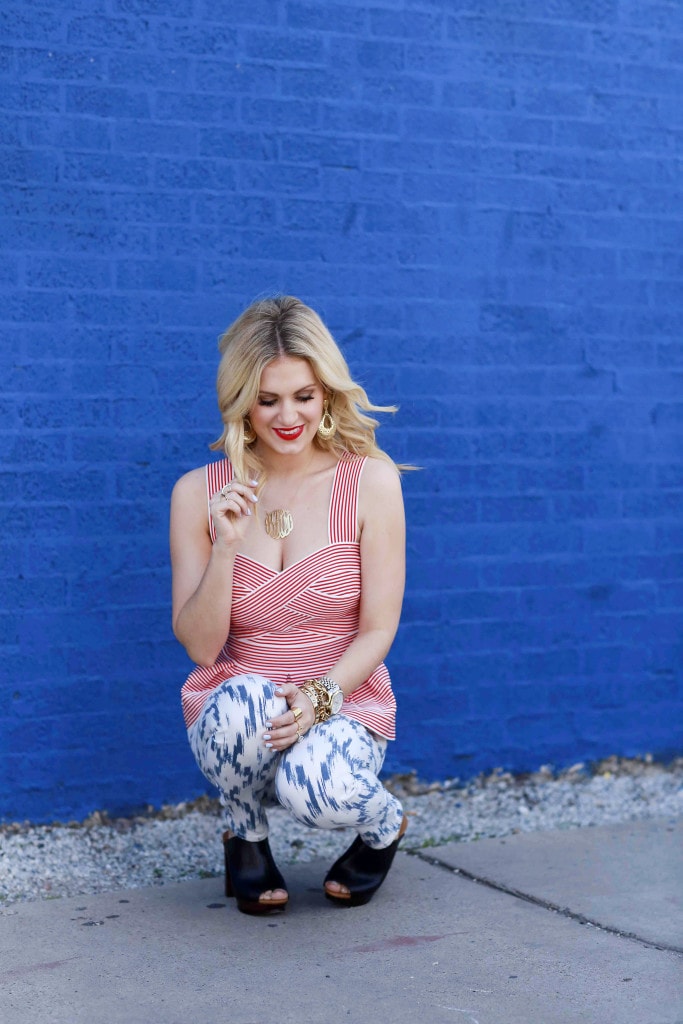 Top: Anthropologie | Jeans: Nordstrom [on sale] Anthropologie | Mules: Chloe, Similar | Bracelets: [c/o] Baulebar, Stella & Dot | Watch: Nordstrom | Rings: Nordstrom | Lipstick: Nordstrom [Ruby Woo] | Earrings: Kendra Scott [old]
Photos by: Stephanie Davis
Happy Memorial Day! If you are in your itsy bits teenie weenie yellow polka dot bikini today I am 50 shades of jealous. It's still flooding up here in North Texas, so I'm spending my day under the covers and shopping sales! I got to wear this fun little patriotic look a few weekends ago and I thought it was perfect to share today!
Lots of sales are up this weekend and I rounded up the codes for you. 🙂 I'm trying to find a few more finishing touches for the house and anything bright for summer! I hope you have a wonderful day!
Anthropologie // 20% off sale // Code: GONEFISHING // Link

ASOS // 20% off // Code: LONGWKND // Link

Banana Republic // 40% off // Code: BRSUMMER // Link

Baublebar // free shipping code MEMORIAL20 and save 20%; use the code MEMORIAL25 for 25% off 3 items; or the code MEMORIAL30 to save 30% on 4 or more items // Link

French Connection // 30% off // Code: FC30MS // Link

Furbish Studio // 15% off // Code: Summer15 // Link

Nordstrom // Half Yearly Sale // Link

Revolve // Up to 75% off Sale // Link

Lastly, Chronicles of Frivolity has been getting a lot of facelifts lately. With everything from the new site design a few months ago to different behind the scenes functions, I'm trying to allow her to adapt to my life as it changes, as well as yours. I worked on a lot of analytics [like stared at spreadsheets and graphs for 8 hours one day] and found so many surprising things I would have never known about the site! [Uh like did you know 55% of my readers are male. Say what?! Hiiii guys!] There are so many directions I want to take the site in, but it only will work if it benefits you all.
However, I believe blogging is so much more personal than what my analytics tell me. It's more than what pages you stay on the longest or what questions you search for on my blog. I learn so much when I actually get to meet readers and talk to them about what they love/want more of on the site! An intern last semester did a huge research study on the blog, but we got so much conflicting information that I wanted to dig deeper into.
So I'm going back to my PR roots and doing a whole campaign of studies, starting with a focus group. I need 6-8 Chronicles of Frivolity readers to be able to meet in the middle of June [on a week night] in Fort Worth. I don't know specifics yet [because I need to know who the focus group members will be] but 99% it will consist of
1. Chips & Salsa at a Mexican Restaurant
2. About 1 hour of me giving open ended questions while you all discuss
The only reason I'm running it is because I want to be able to meet my readers and hear what you like/dislike, but in order for it to be unbiased I need a mix of members. If you are interested [there will be presents for your time!] please e-mail me at kateymcfarlan@gmail.com.  Thank you all so much and I can't wait to meet you!