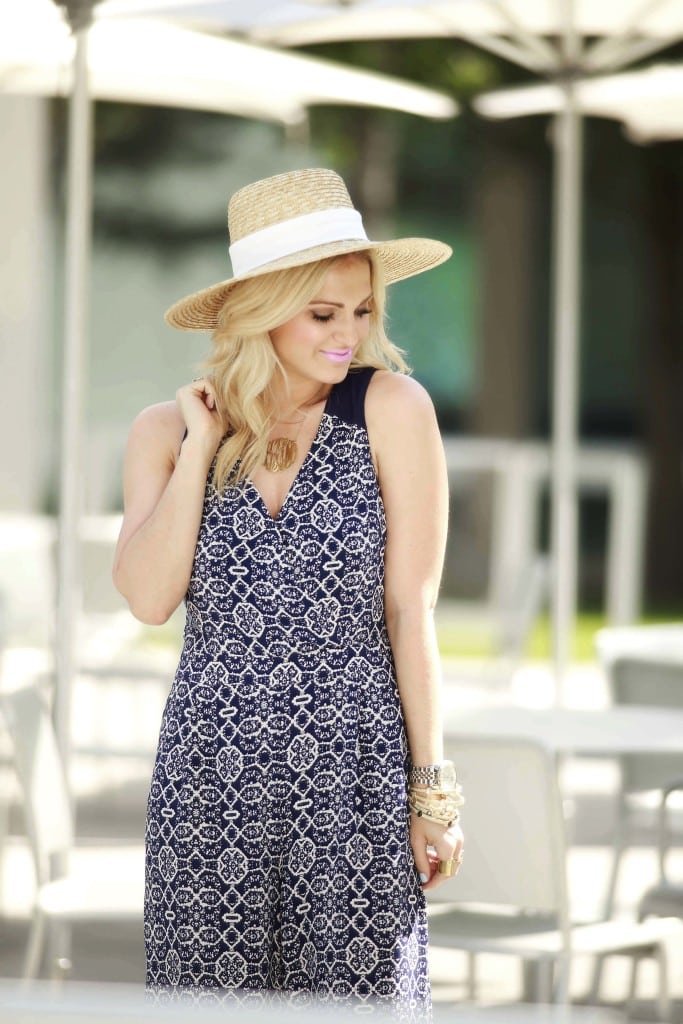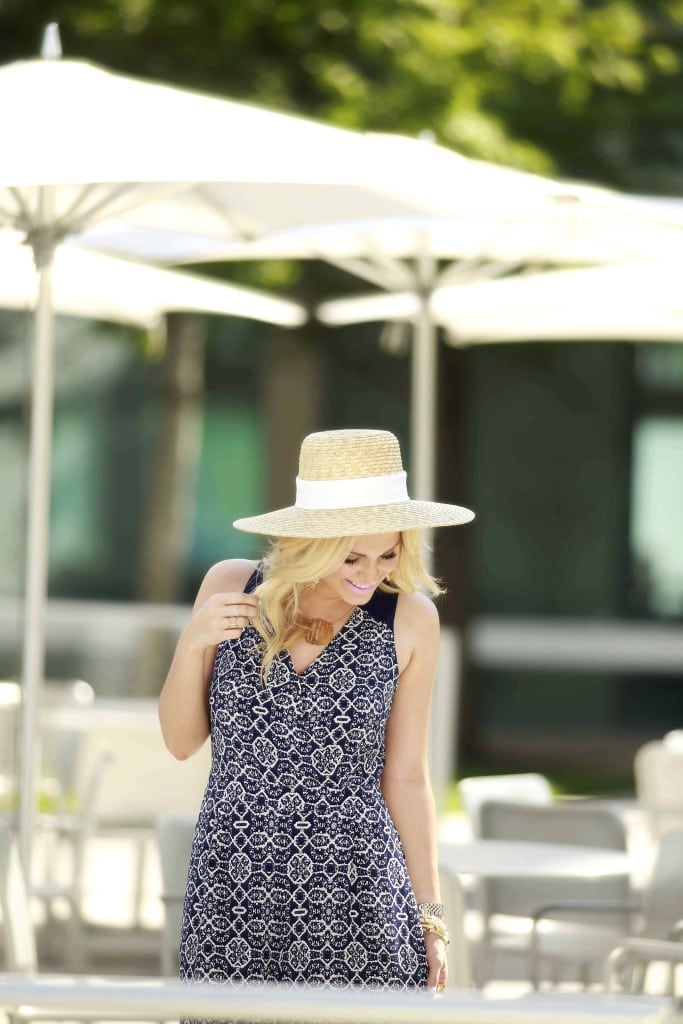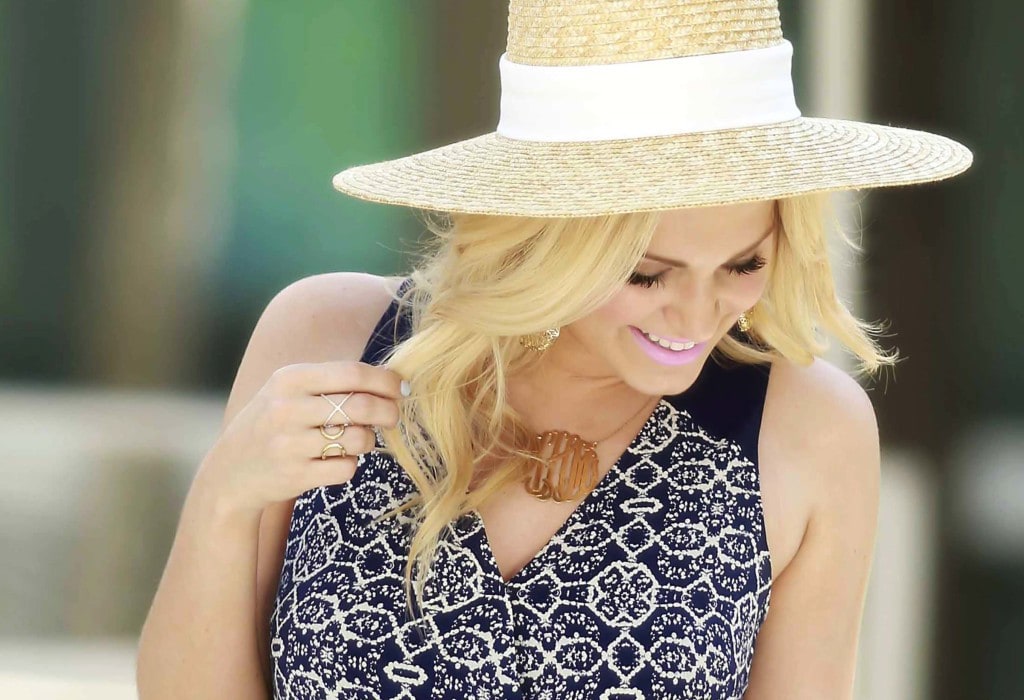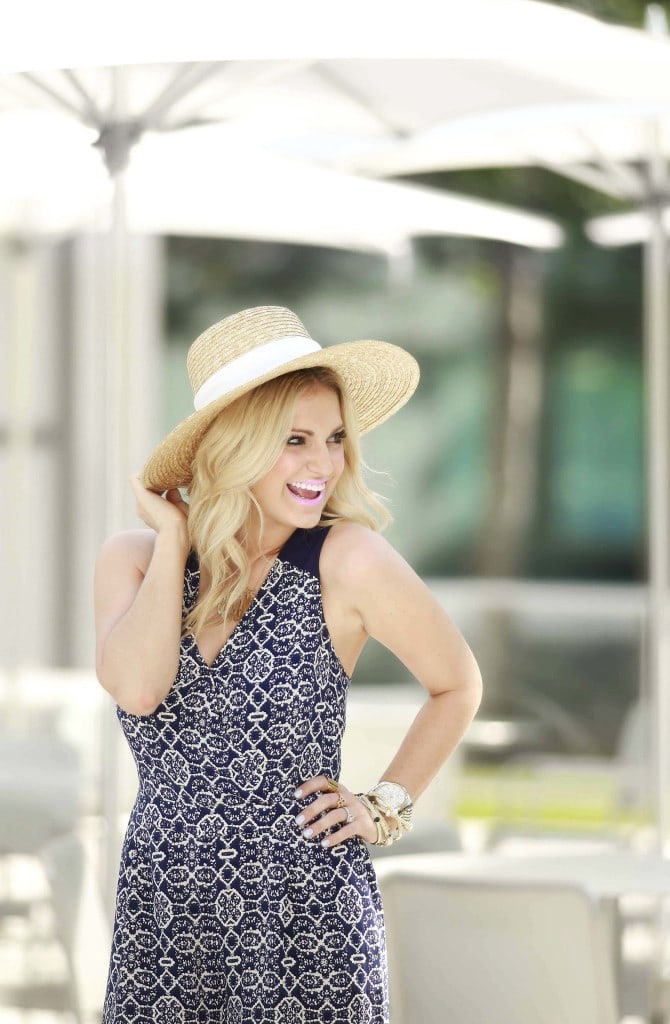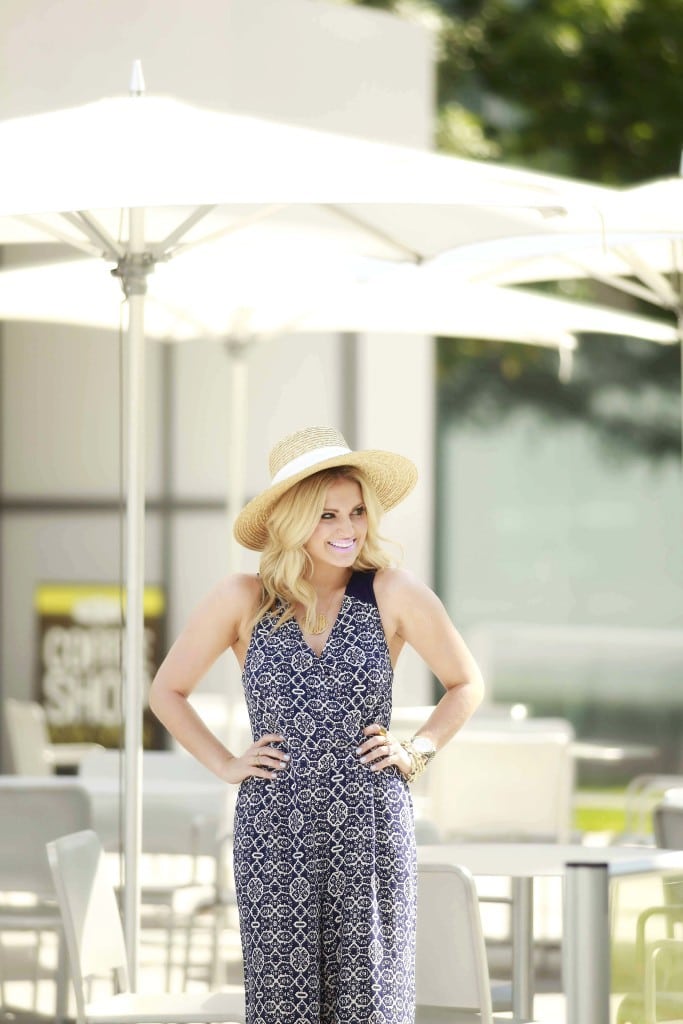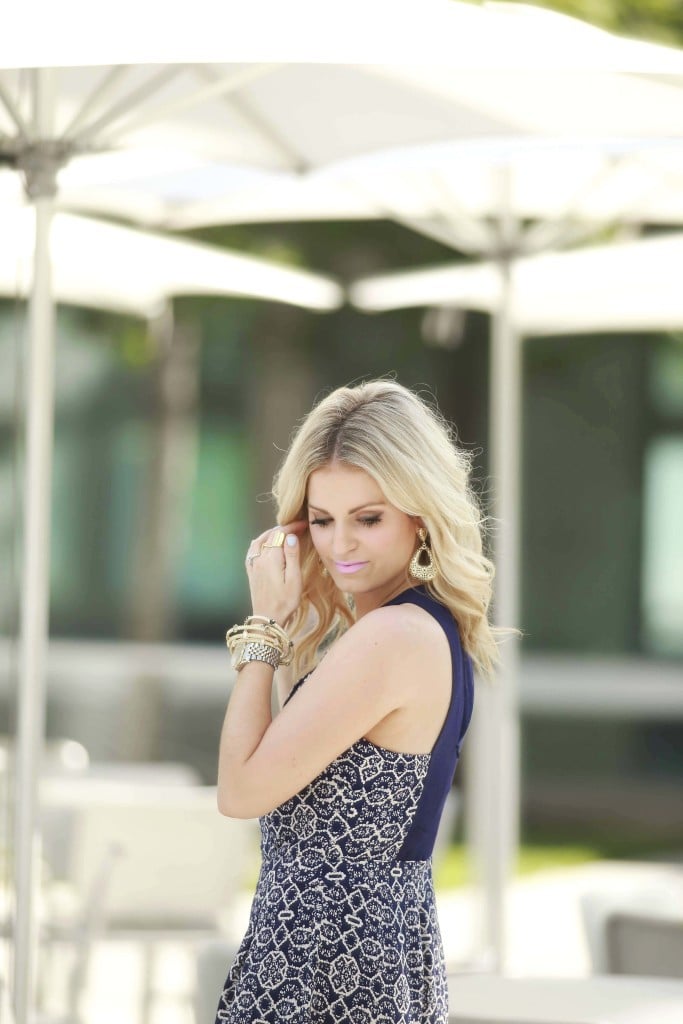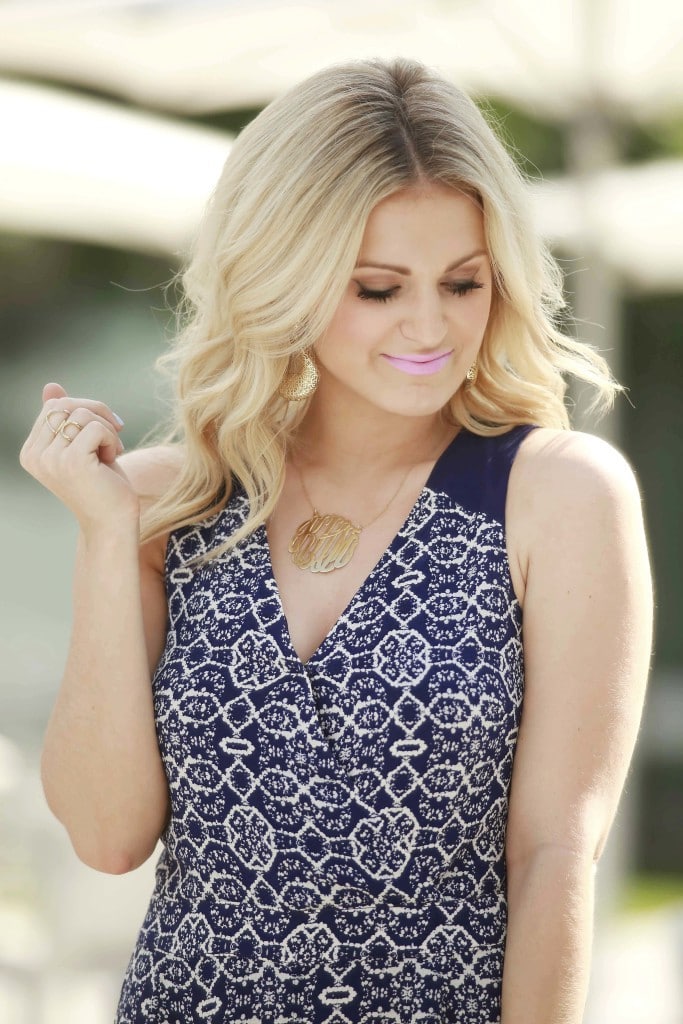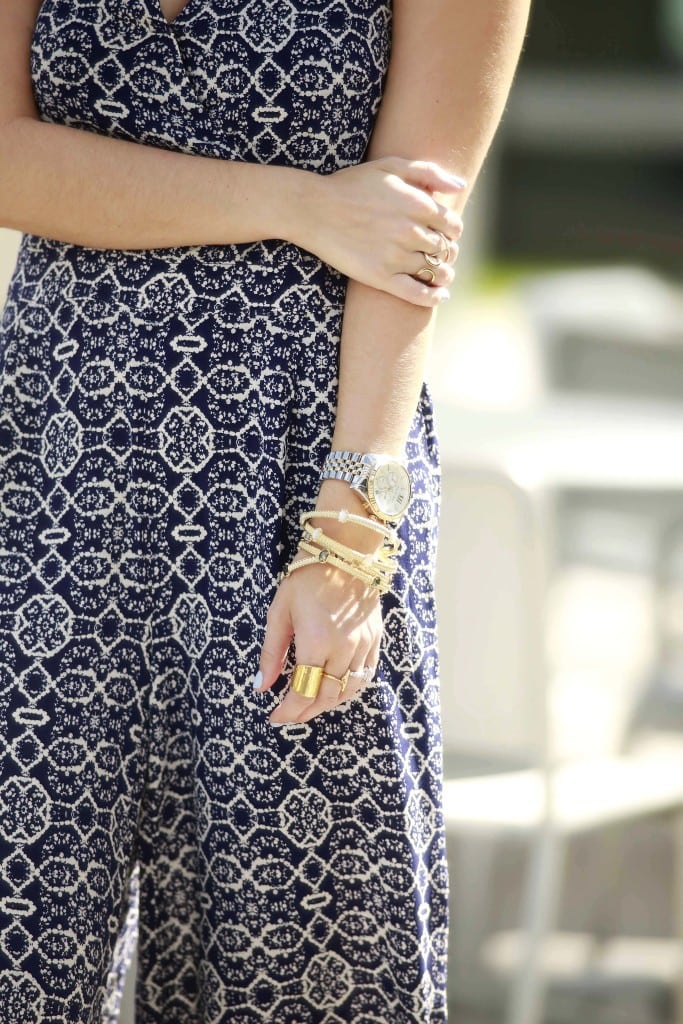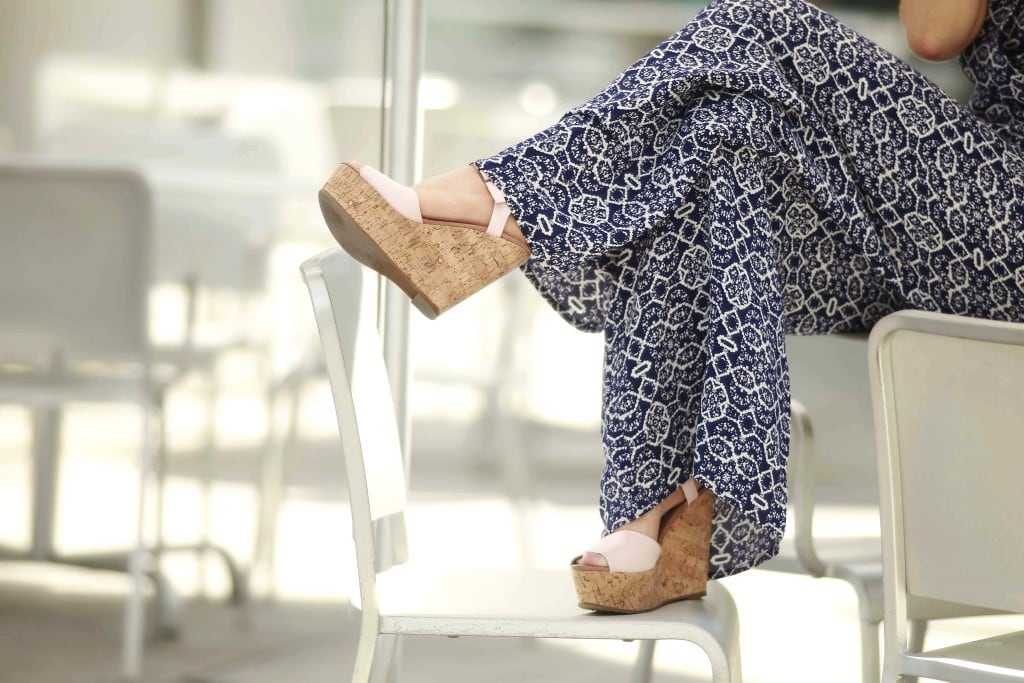 ---
Jumpsuit: Anthropologie | Wedges: Nordstrom | Necklace: Neiman Marcus | Earrings: Kendra Scott [old], Similar | Bangles: Kendra Scott Similar | Watch: Nordstrom | Rings: Baublebar, Nordstrom | Lipstick: Nordstrom [Rose Libertin] | Hat: J.Crew, Similar 
Photos by: Stephanie Davis
I don't really do jumpsuits. I totally do rompers.
I freakin' love rompers. I have the shortest torso so whenever girls say, "I hate rompers. No one should wear rompers. They don't do anyone favors." 
I just respond a mumbled, "Oh yeah girl, I mean IDK who the heck would wear them, maybe me, but like I'm a loser so whatever. You're so right."
But jumpsuits. A whole different game. They cover the only part of me that is long [legs] and expect you to have angelic twigs of arms with a collar bone to match.
I was having a freak out in Anthropologie [I'd been packing and had none of my clothes for events] and was so delusional I grabbed a jumpsuit just so I would have something to try on. The results? Converted. Glory. Hallelujah. Jesus. Amen. This thing is amazing.
Because of the wide-leg Seventies feel, the pants actually make me look taller. [You go, Glen CoCo.] It's also a 12-hour outfit, which is so rare, so when you find them you have to snatch them up!
A 12-hour outfit is an outfit you can put on at 8 a.m. and still feel comfortable & chic enough [no wrinkles, no structural issues] at 10 p.m. for dinner! 
This is perfect for any little summer event in which you are a little unsure of the dress code [you know cut offs won't work, but a dress may be a bit much] and want to stay cool. The fabric is so light!
I got a size 2 Petite, so go down a size if you are unsure or in between sizes. 🙂 Let me know if you convert, too and we can twin!