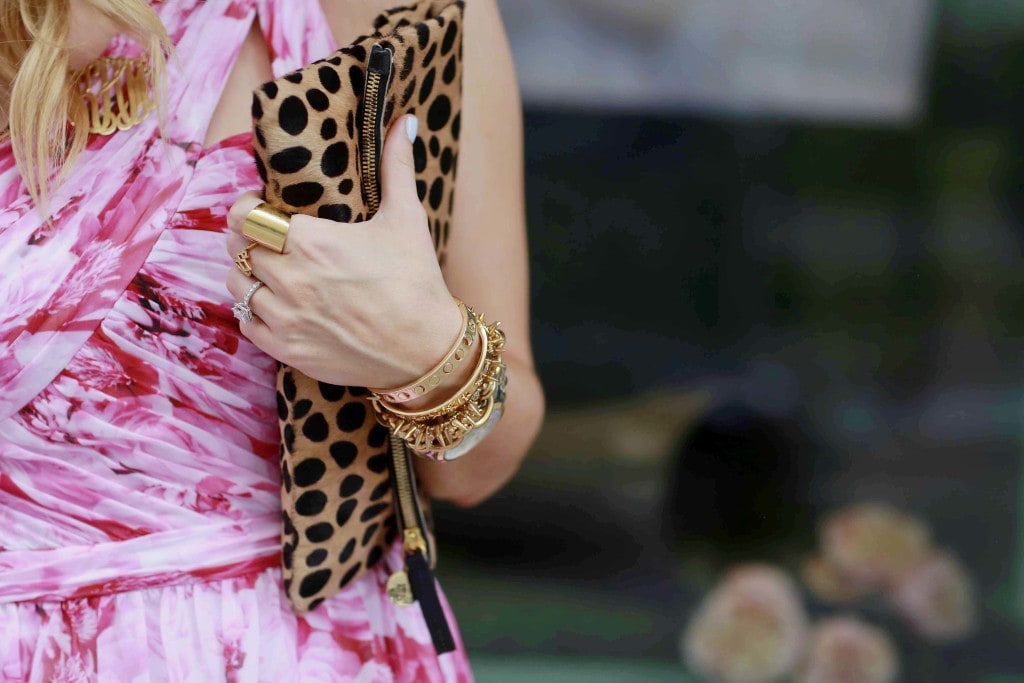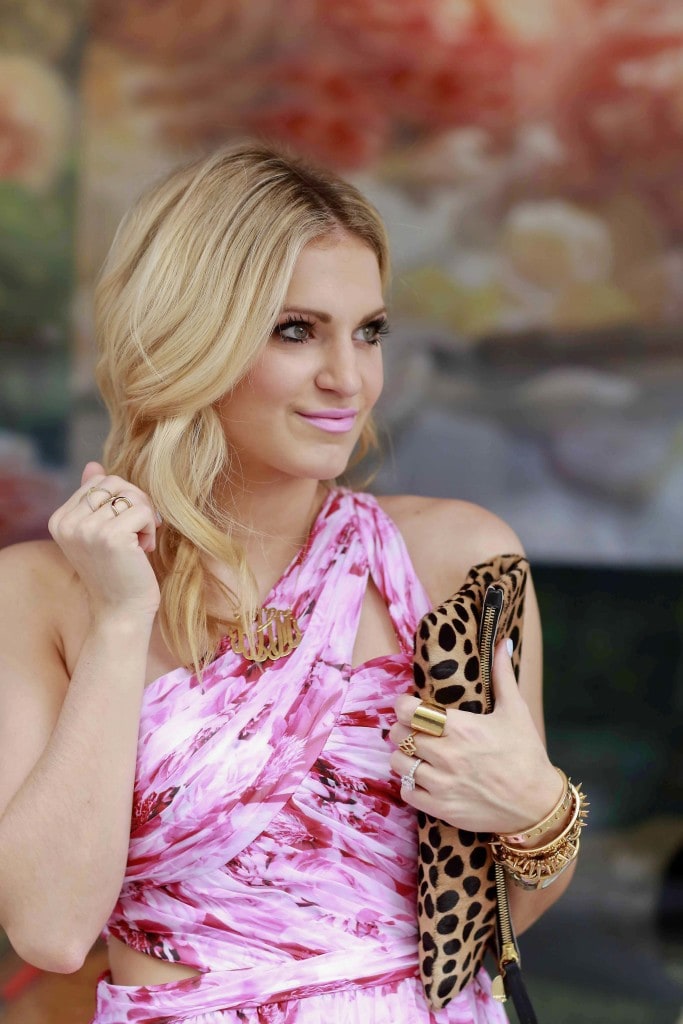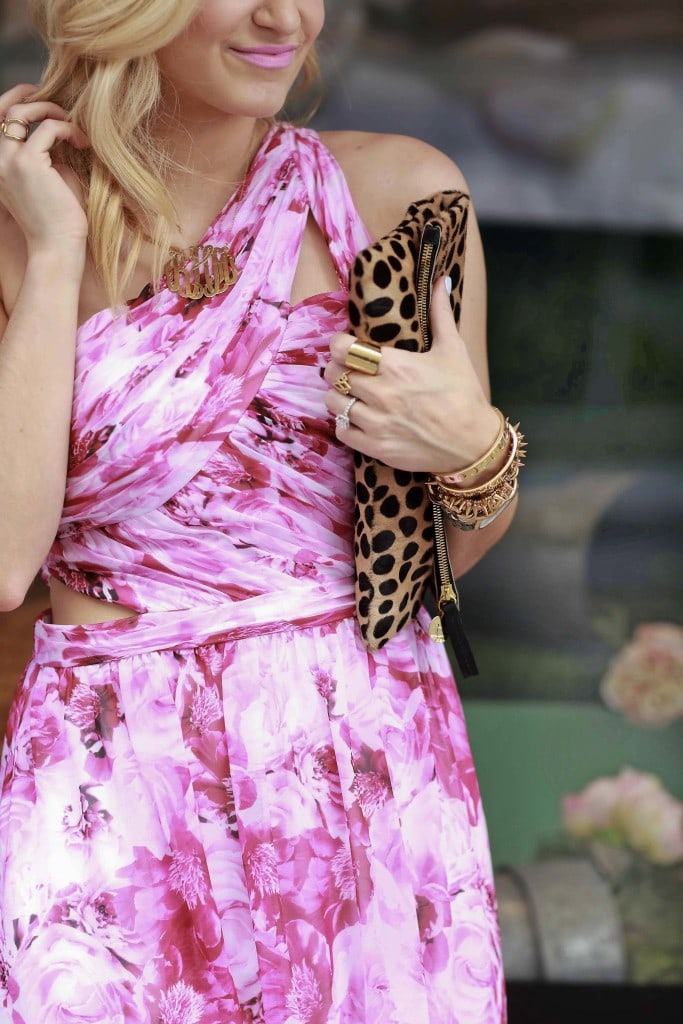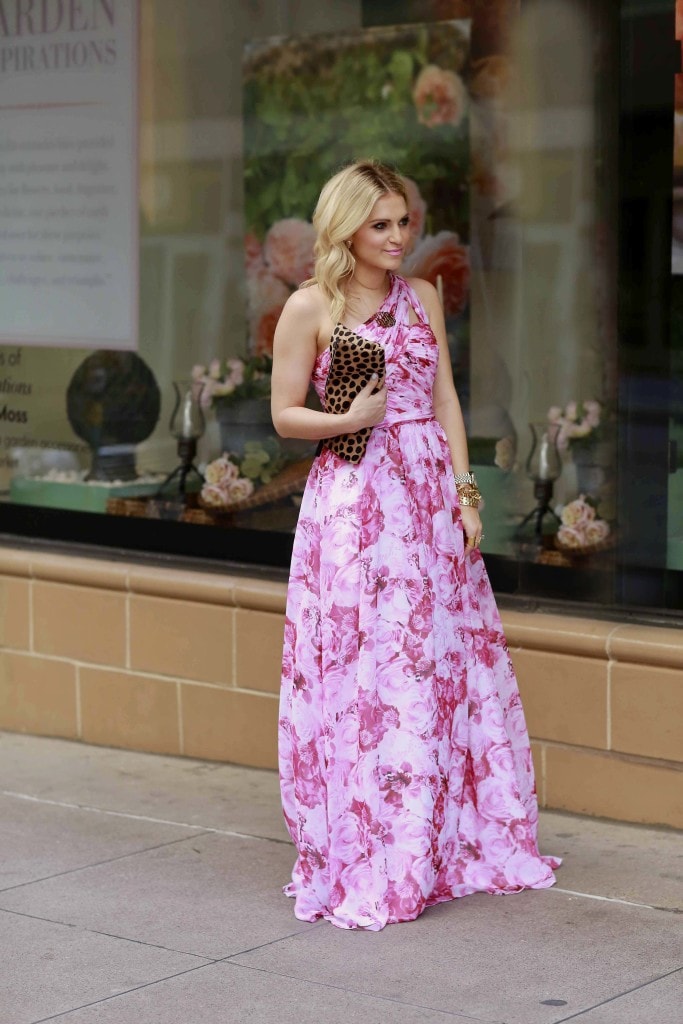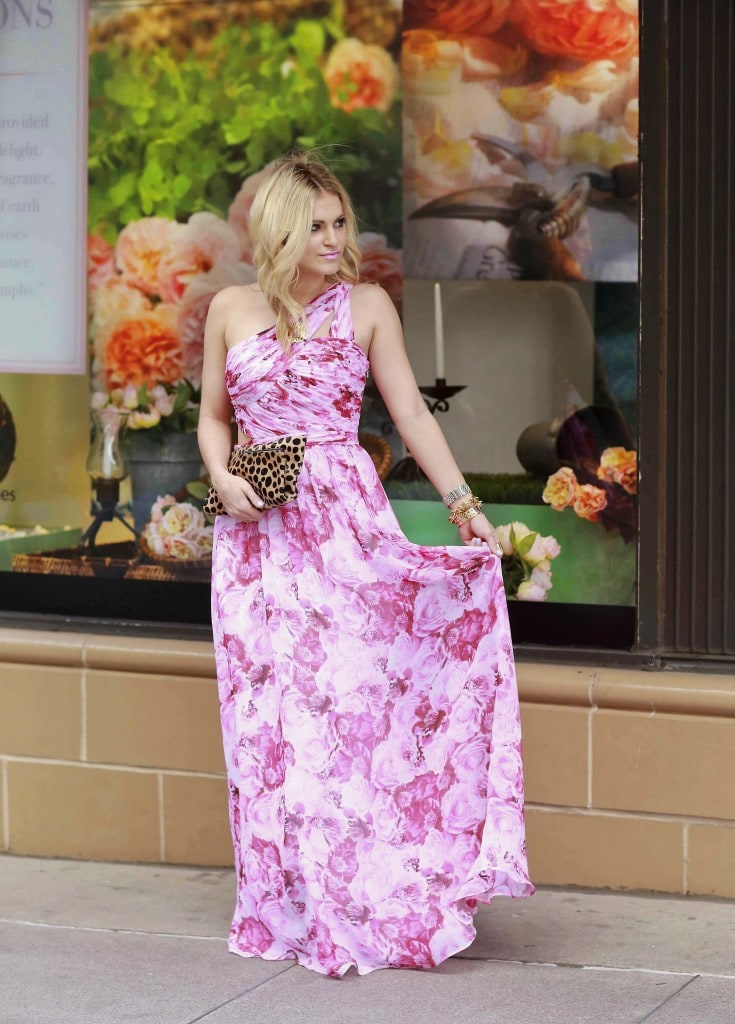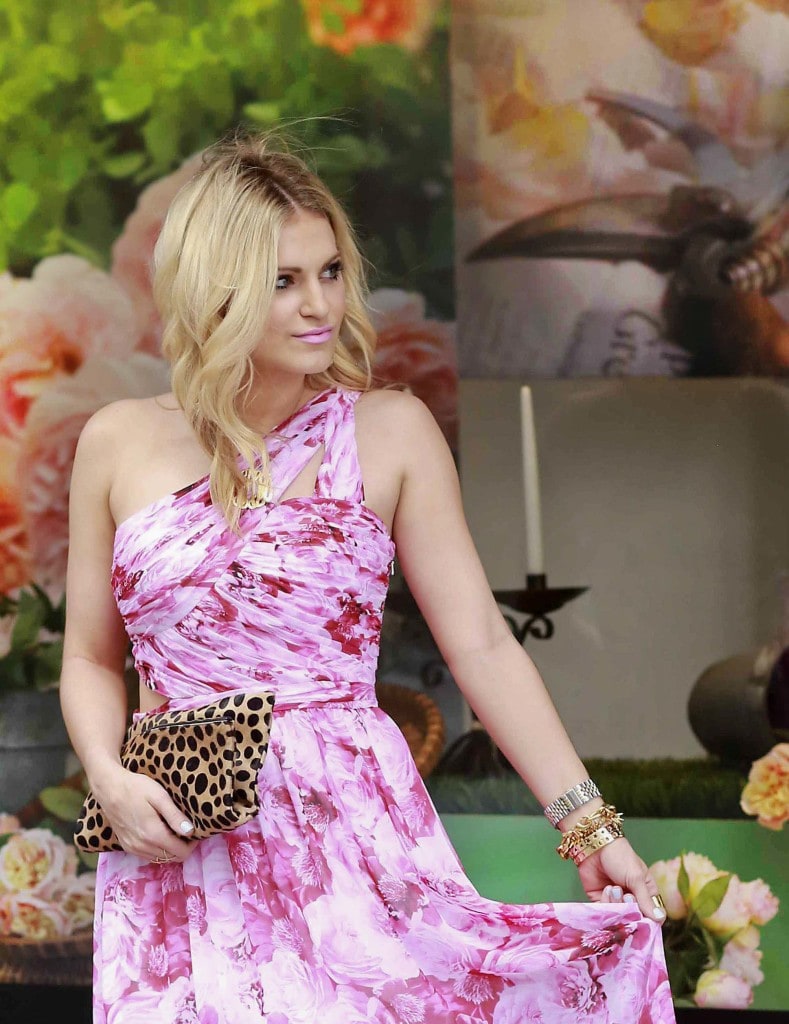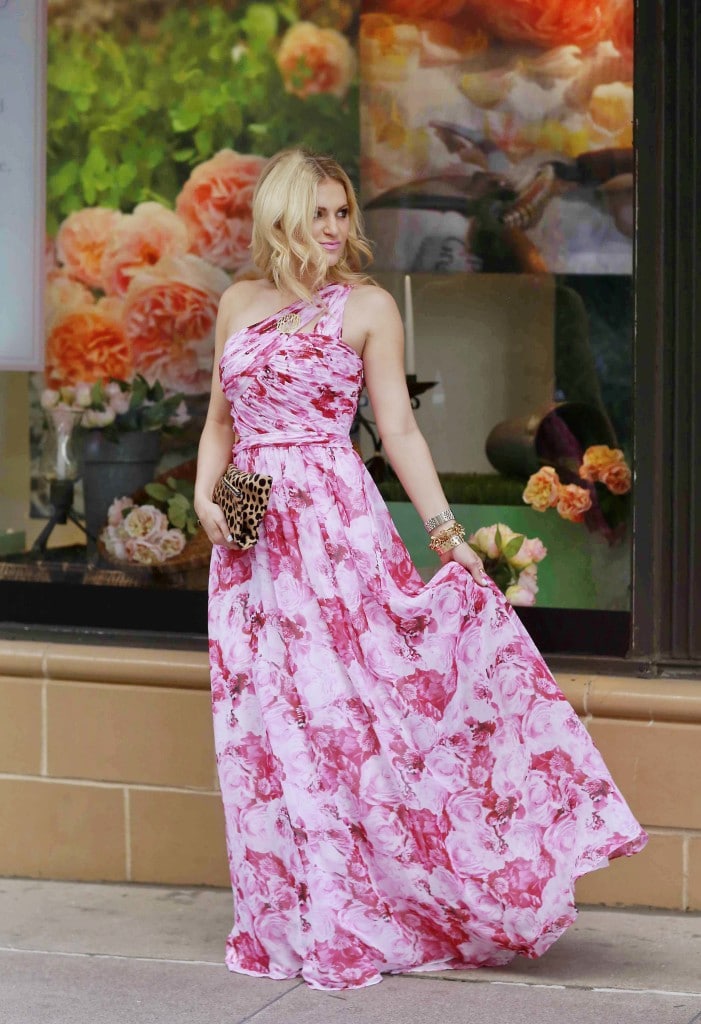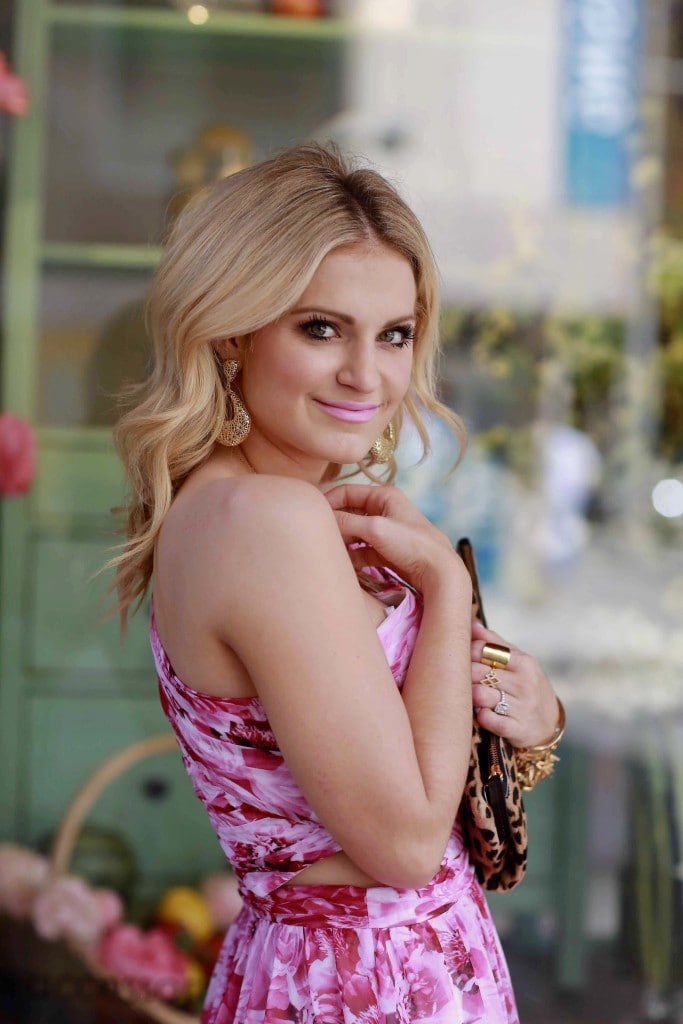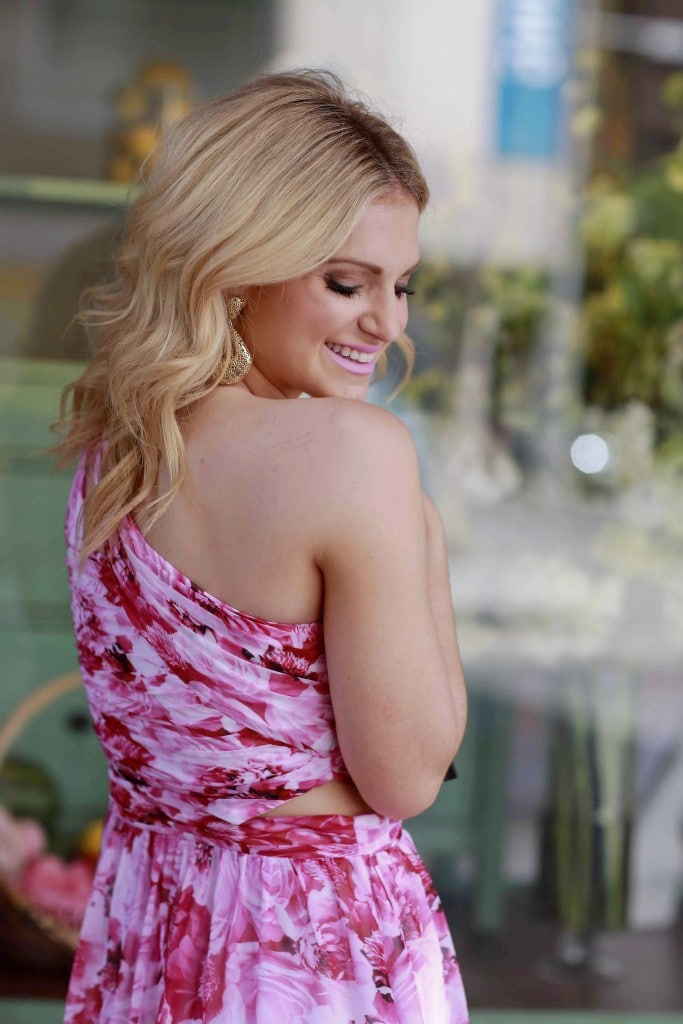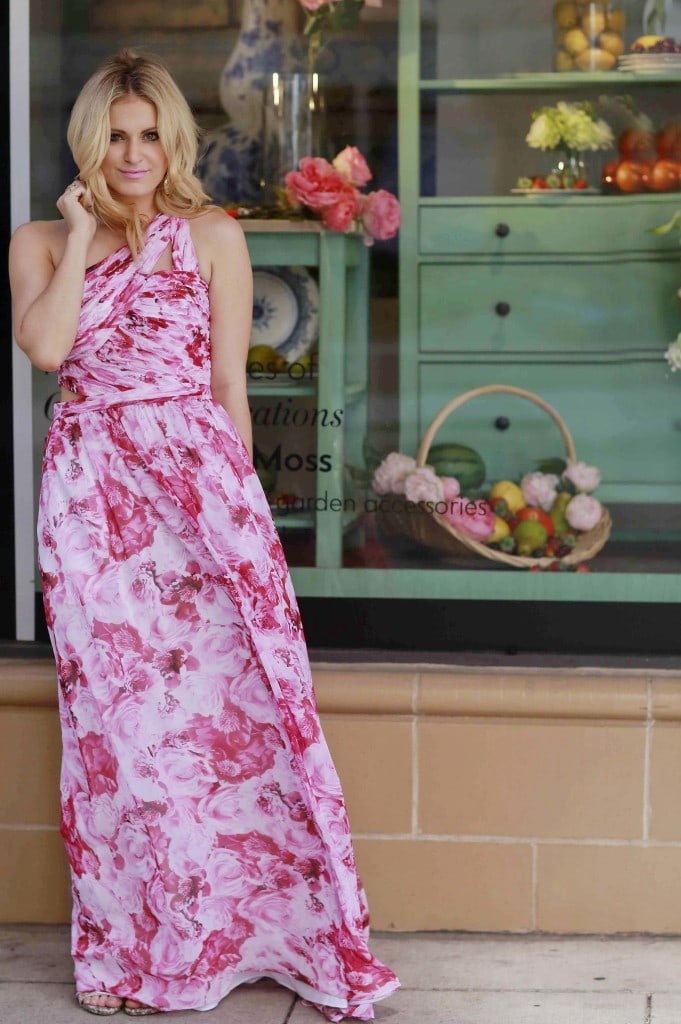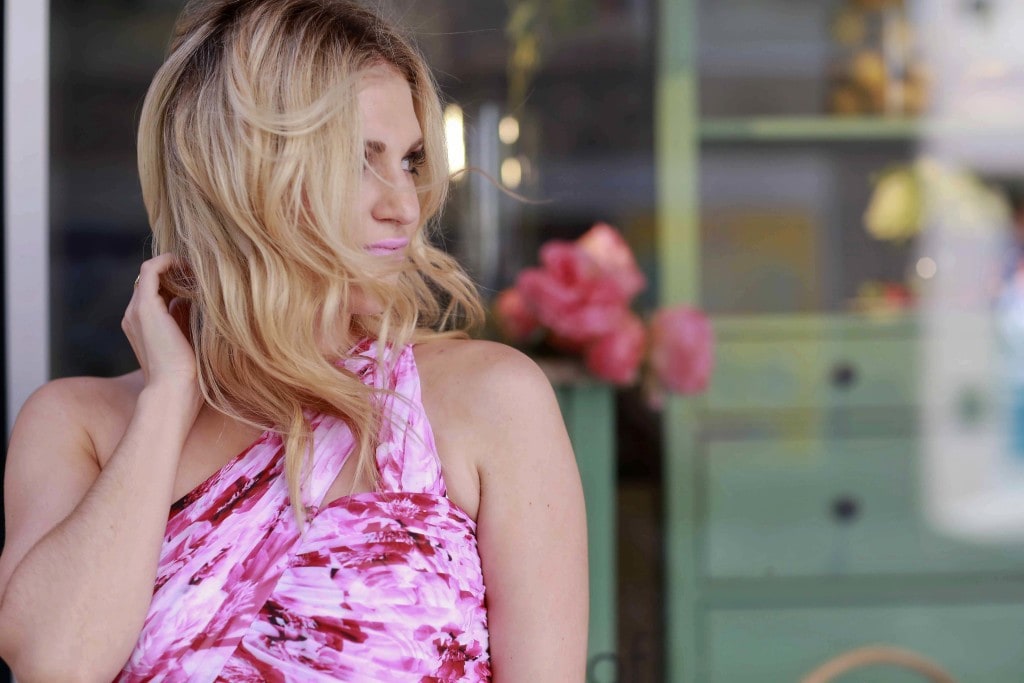 Dress: Nordstrom | Bag: Revolve Clothing| Bracelets: BaubleBar, Stella & Dot | Watch: Nordstrom | Earrings: Kendra Scott [old], Similar | Lipstick: Nordstrom [Rose Libertin] | Monogram Necklace: Neiman Marcus | Shoes: Nordstrom, Same
Photography by: Stephanie Davis
 I never buy nice dresses. Why would you do that when you can buy jewelry and Mexican Food?!
Then I end up with 4 weddings back to back and I'm crying on the floor of Forever 21 because I'm going to be attending these holy ceremonies in Nike shorts.
Dramatic. But you get the picture.
I saw this dress online and thought, "Katey, if Serena van der Woodsen wore Nordstrom I think she would buy this!" So naturally, I purchased within 30 seconds.
It was such a quick decision I was really nervous I had made a mistake. It came in, I wore it around the house and knew it was meant to be. Which was great, because in 3 weeks I have owned it I've already worn it 2 places! The fabric is so light that you can wear it to any summer wedding, but it's also really fun for family pictures! If you go to the beach each year don't settle on the typical white top and denim bottoms. Throw in a fun dress like this because it will still blend with everyone else's neutral look!
Speaking of beaches, I have been lenient with myself so far during this engagement. I find when I don't push myself to go to the gym I go a lot more.
[Example, if I tell myself I have to go everyday at 6 a.m. that is a joke and will only last for 2 days. But if I allow myself to go whenever, I end up going 4-5 times a week.]
But, the wedding is close enough that I've decided to get really strict for the next 3 months! I will keep running but wanted to incorporate more classes. I LOVE Pure Barre and wanted to try spin! However, I've heard lots of little rumors that it only really tones/bulks your legs so you have to be conscientious in trying other workout classes. I really only want to tone my arms and my abs [I was a dancer for 18 years so my legs are the last part I really worry about working out. Everything else is a hot mess and needs attention haha!]. Does that happen with spin?! Let me know your thoughts! 🙂