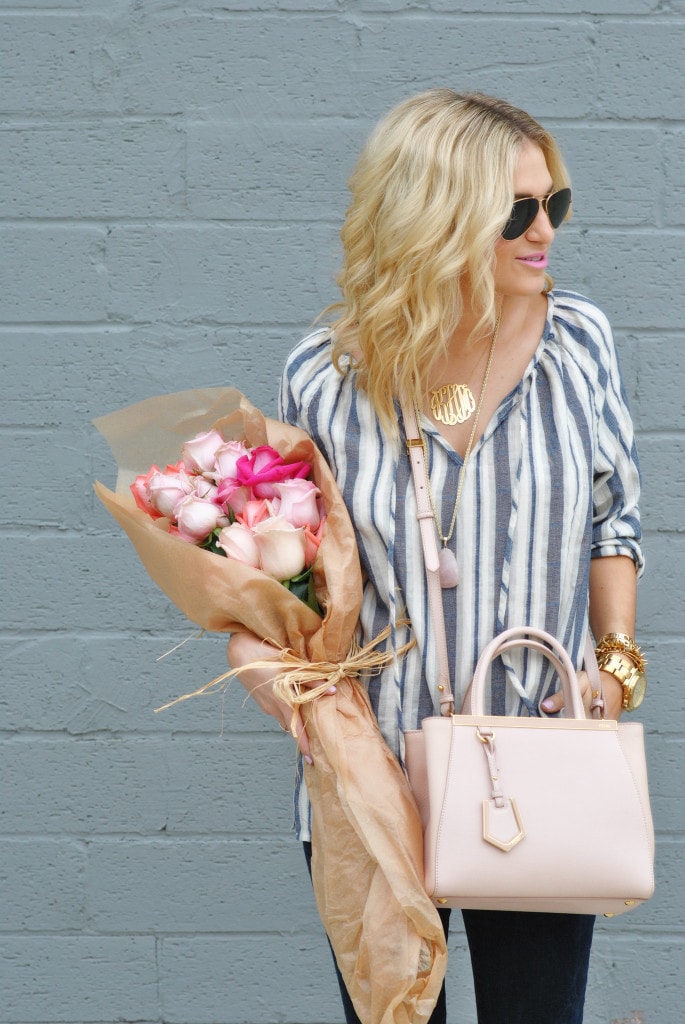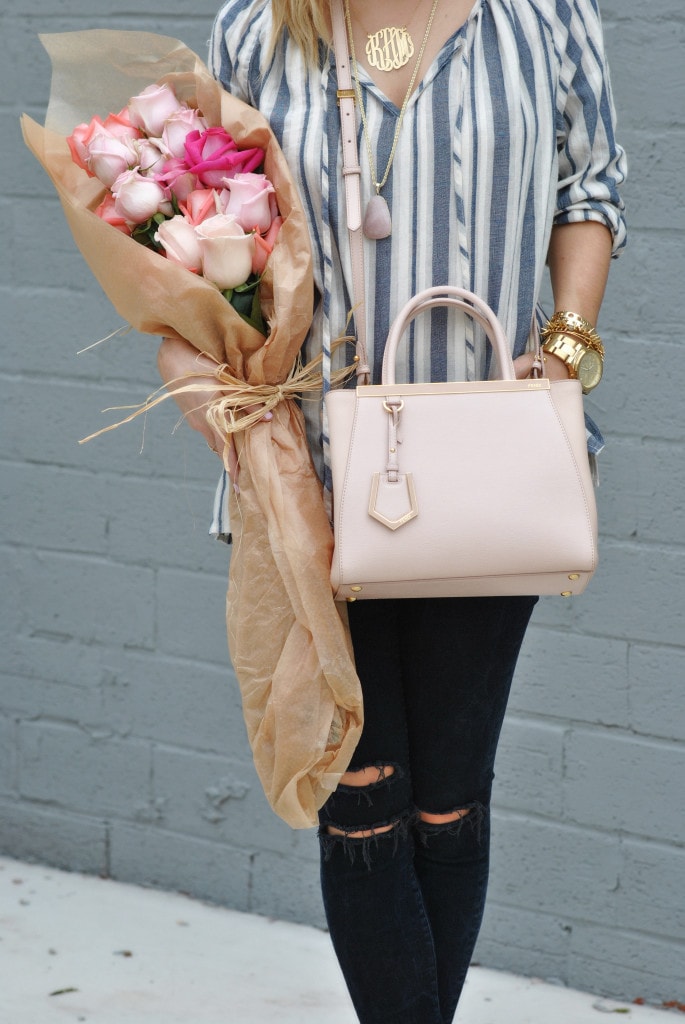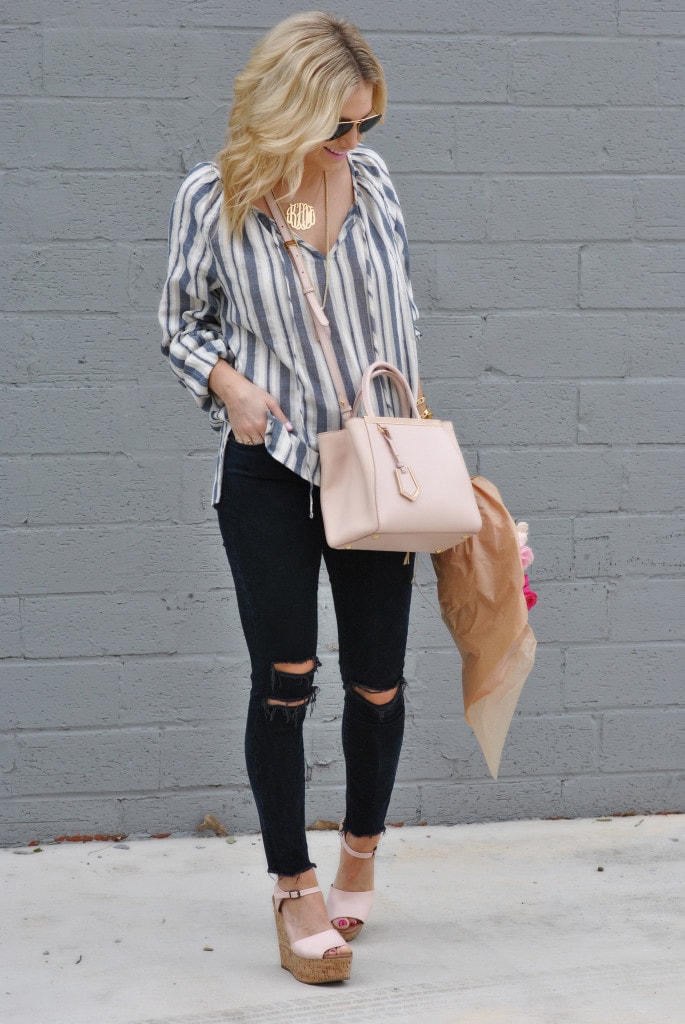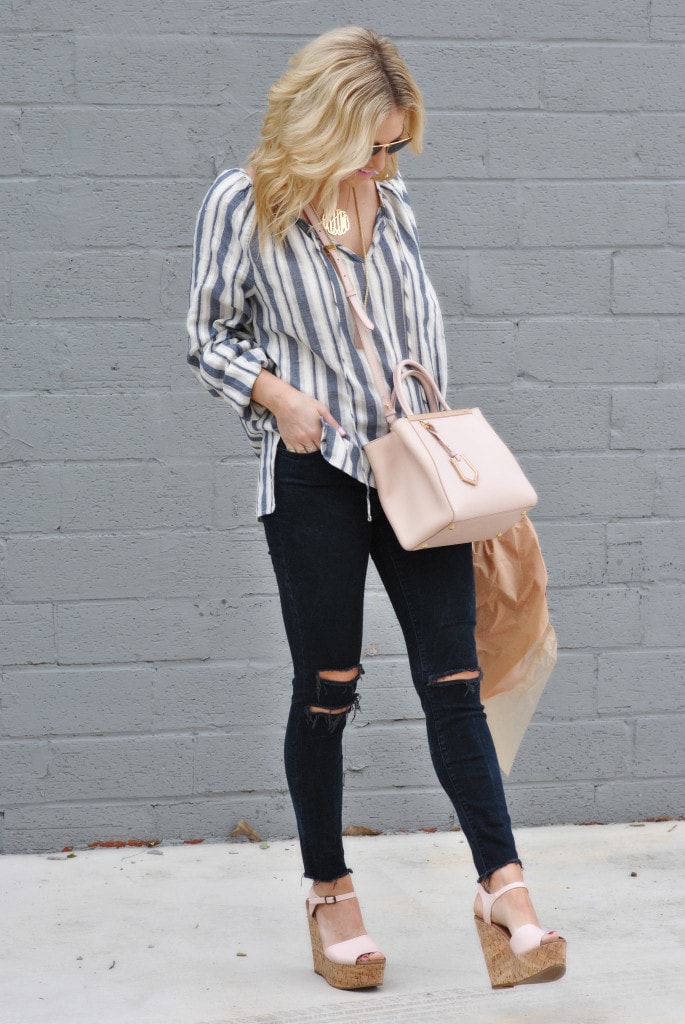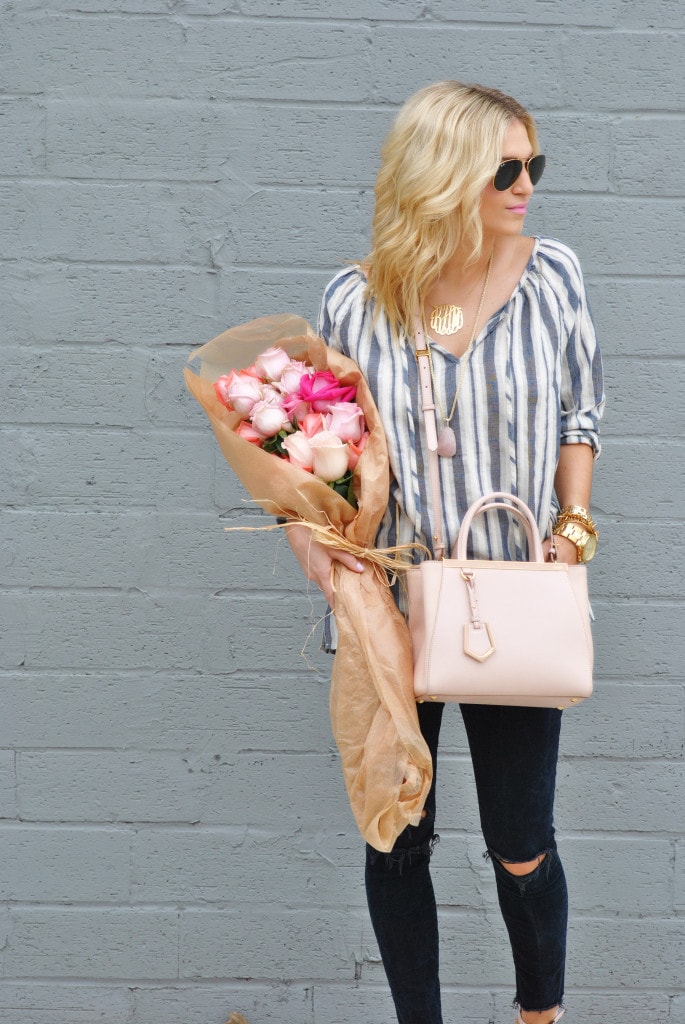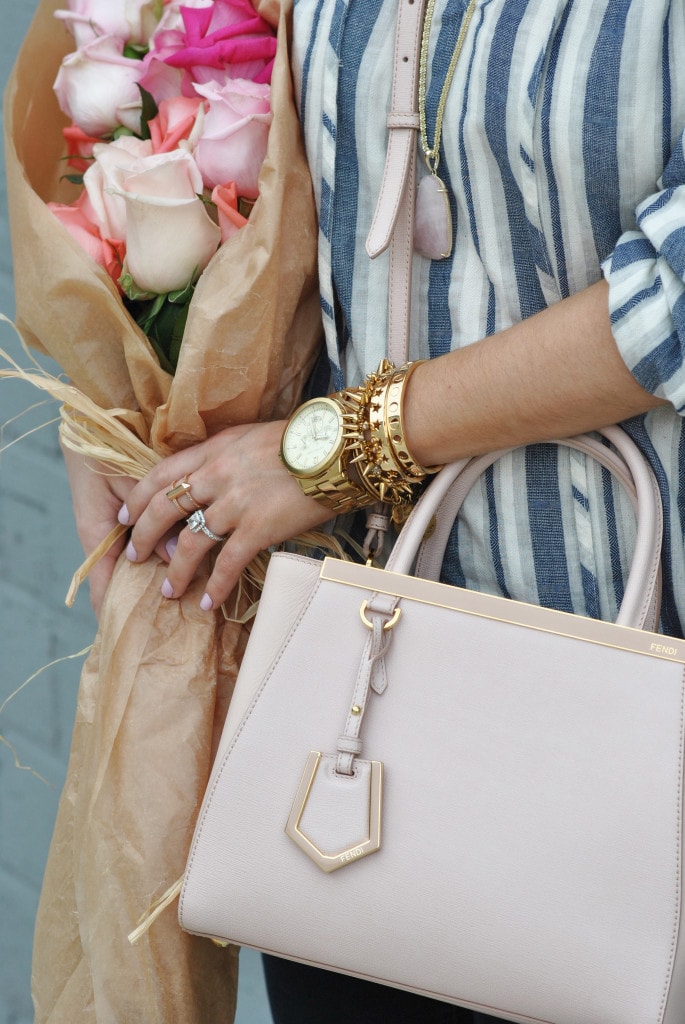 Top: Forever 21 | Jeans: Shopbop [most sizes gone] Similar | Bag: Fendi, Similar | Necklaces: Neiman Marcus, Kendra Scott | Bracelets: Nordstrom, Stella & Dot, Baublebar | Watch: Nordstrom | Shoes: Nordstrom | Lipstick: Nordstrom [shade: Rose Libertin] | Sunglasses: Nordstrom
---
Without a doubt, my favorite gift to give is flowers. My grandma used to own a flower store and I grew up playing behind the cash register handing over bouquets while I ate doughnut holes. #livingthedream
A few weekends back, it was my mom's best friend's birthday so Paul ran in to get her a bouquet while I got ready for her birthday brunch.
Paul knows how much I love flowers, which is a nice way of saying he knows how picky I am about giving them. I told him I wanted a pink bouquet of roses, no filler flowers.
He told the man there what I wanted, checked out, paid, got back to his car and sent me a pic. He said, "Well, I told the man what you wanted. But I think you aren't going to like these. They put those weed flowers in, carnations I think?"
I died laughing. It's got to be bad when your fiancé knows you won't be pleased, right? haha. We went back and got this gorgeous bouquet and I had to shoot with them! They turned out perfect!
I paired a little seventies blouse with my favorite denim [these are similar and for way less!] for an easy brunch look! I got a Medium which is way tooo big, I could have smuggled a bouquet underneath it. So go one size down!
I hope you all are having a wonderful week and I truly appreciate you stopping by for some girl talk!