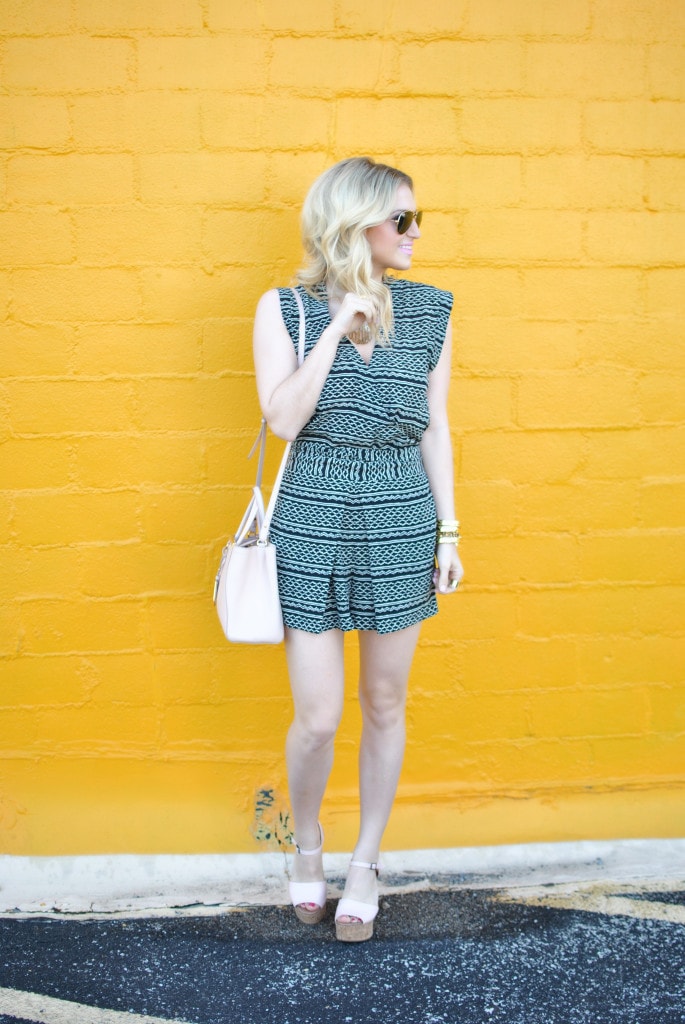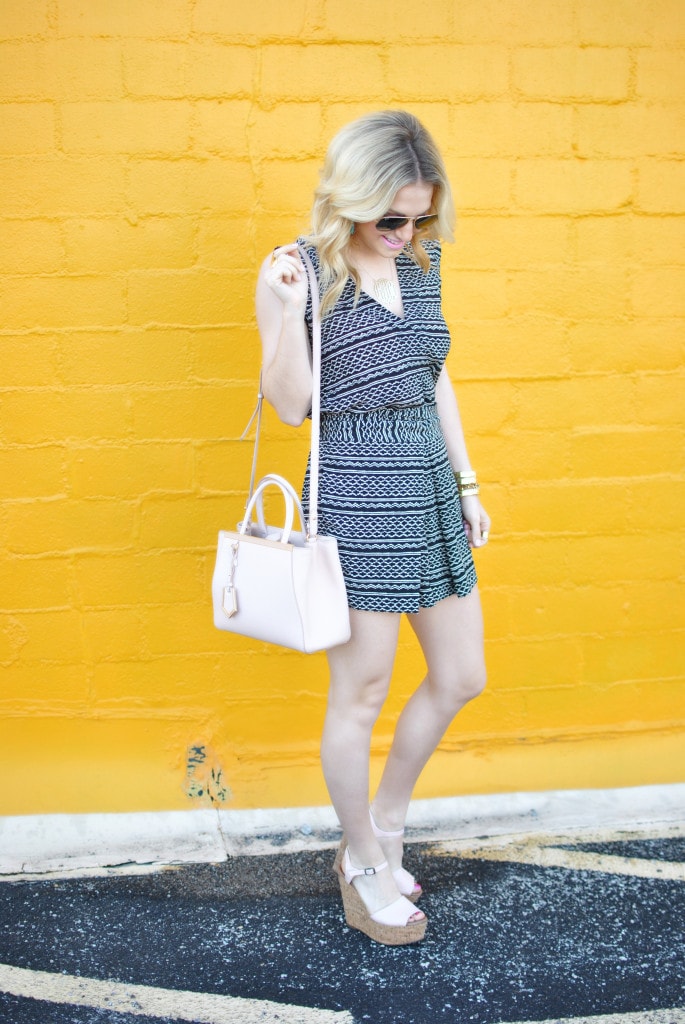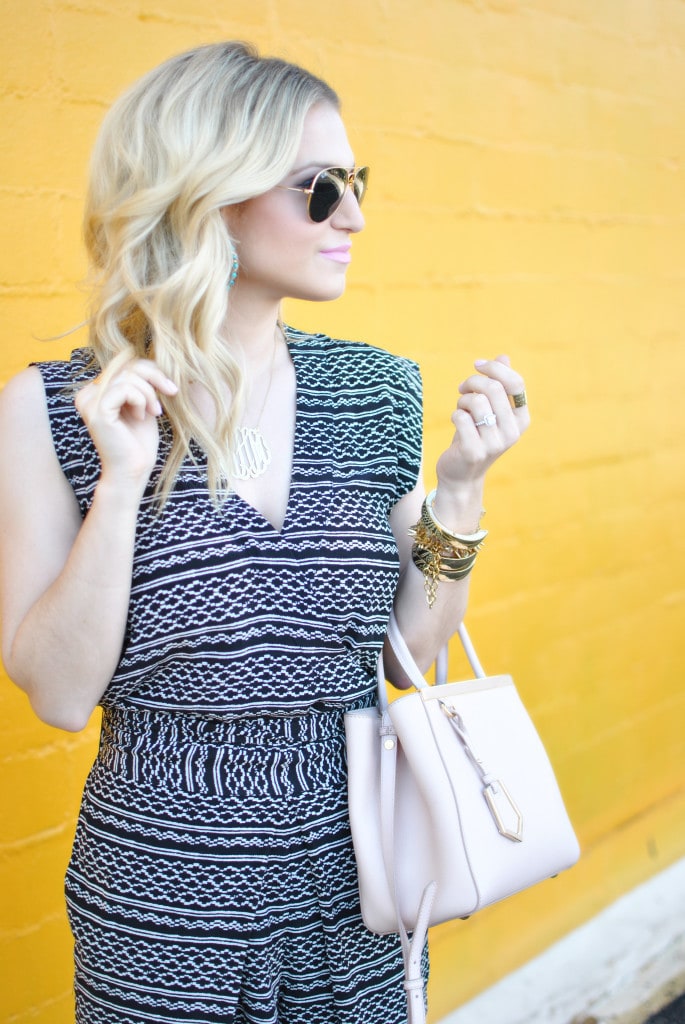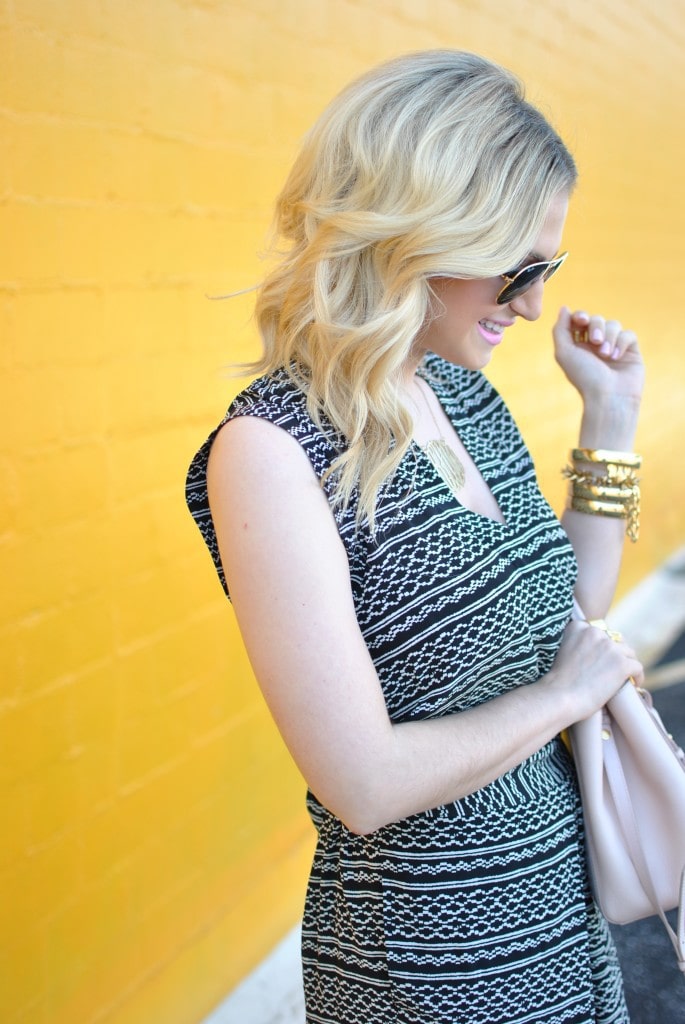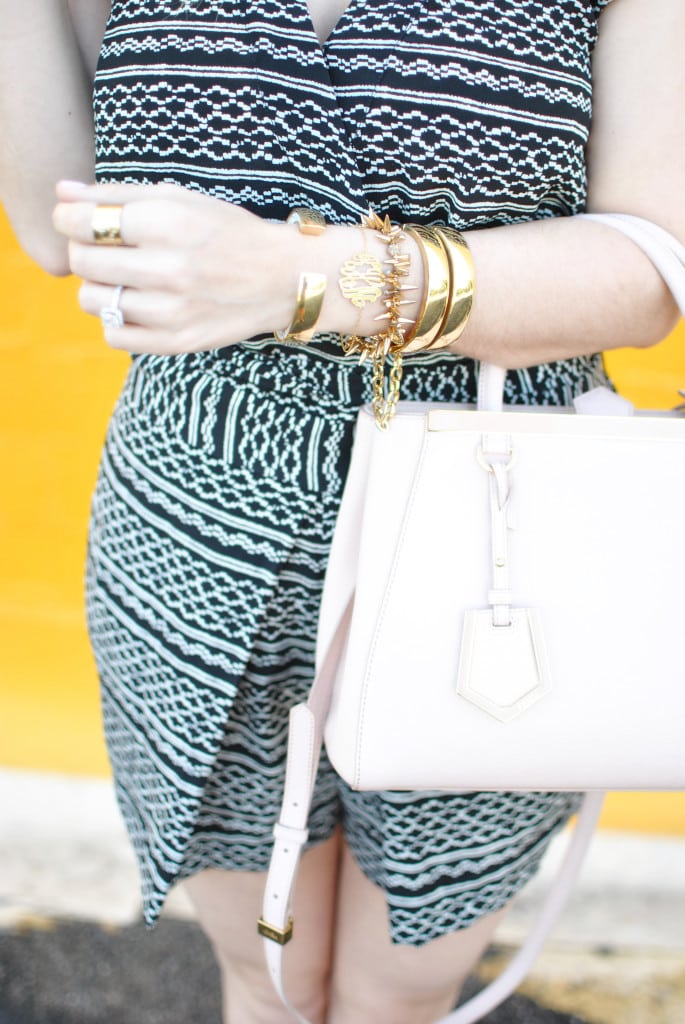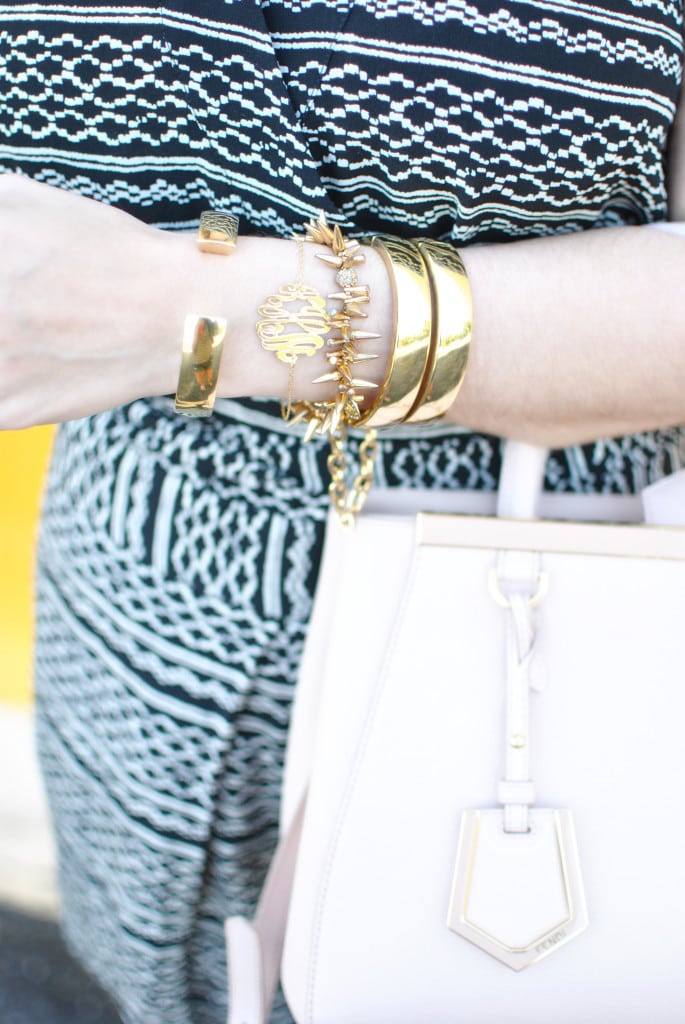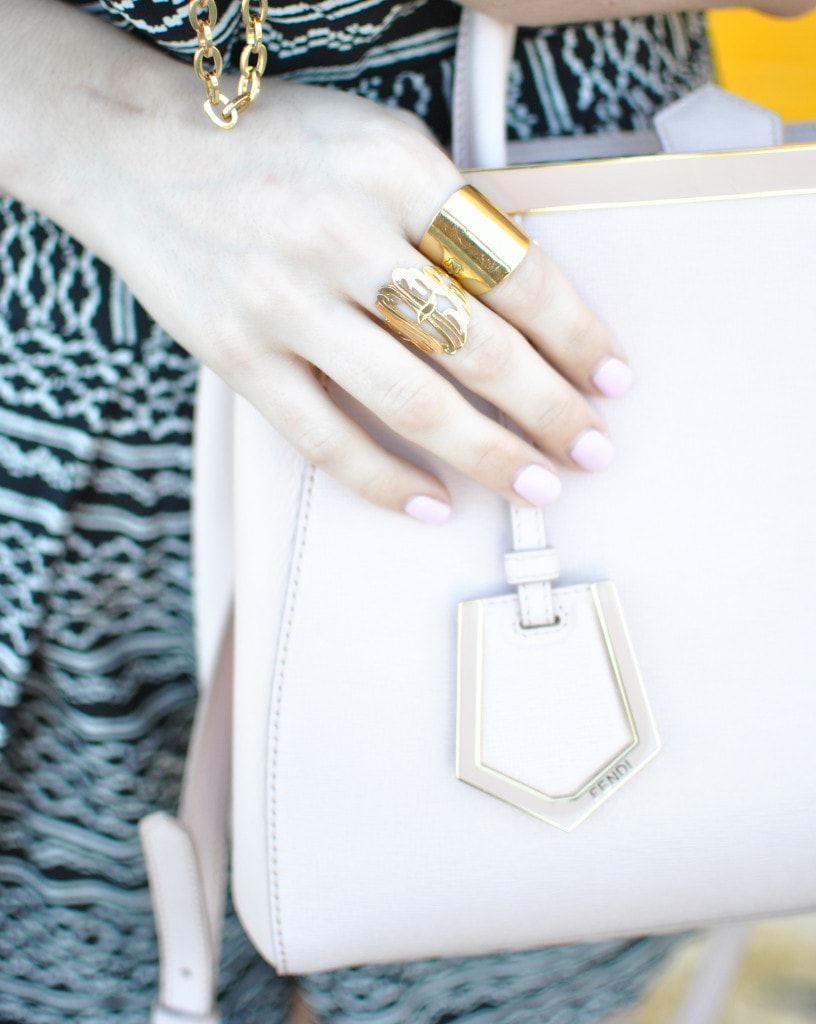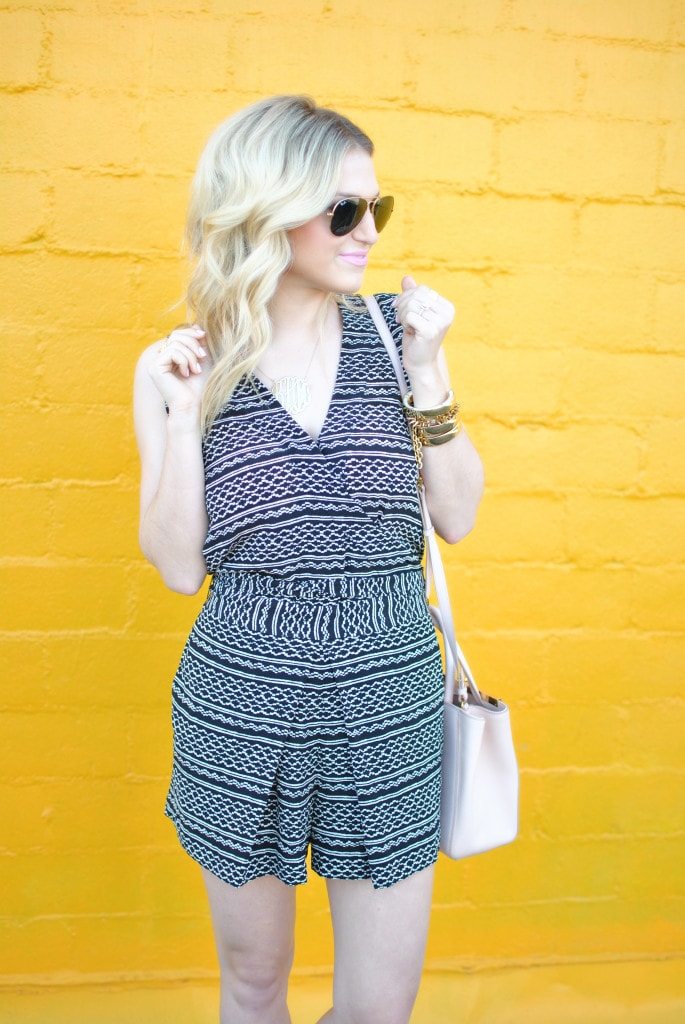 Romper: Nordstrom | Wedges: Nordstrom | Bag: Fendi, Similar | Sunglasses: Nordstrom | Bracelets: J.Crew, J.Crew, Stella & Dot, [c/o] Love Always | Monogram Ring: [c/o] Love Always, [c/o] Love Always | Necklace: Neiman Marcus, Similar Listed Below | Earrings: [c/o] Accessory Concierge
I've had many styling mistakes growing up.
In middle school I didn't know how to apply eyeliner.
I had to wear uniforms so sometimes my eyeshadow choices in high school were scary. [I thought a frosty pink was making my look "unique"]
And let's not forget Hollister. Why on earth did my mother allow her 13-year-old daughter to insist on $120 jeans. WHY? I was 13! I couldn't even contribute to society and I needed $120 jeans?!
The great thing about styling mistakes is you get to look back on pictures and laugh, except I'm the brilliant one who puts photos of myself online. Let's all take a moment of silence to pray I don't die of embarrassment come 35. Ahem.
But one little trend I'm pretty proud of always rocking is a layered monogram. I wore my large monogram necklace every single day of college with plenty of statement necklaces piled on top. In high school I wore layered monogram bracelets [you know, you monogram your friends names too so people knew who you sat at lunch with]. And now that I'm engaged I'm just layering monograms all over the place. I get so many e-mails about where my monogram necklaces are from, but they are always gifts from my mom and when I ask her the price it's a bit steep. I was so excited when I found some that are stunning and a better price! Love Always has my large monogram necklace [get size 3 XL, but if you want to go even bigger get 4!] and you can get it here! Because I have my necklace I went ahead and got the bracelet and rings. These are such sweet gifts for your friends getting married or anyone trying to add to their jewelry collection. I live in my necklace [shower in it and everything!] and if I wear another piece of jewelry I just layer it on.
I'm hoping these pieces just cancel out the embarrassment of frosty pink eyeshadow, but that's still to be determined. I hope you are having a wonderful Thursday! It's almost the weekend, which means we can load up on chips and queso galore! 😉