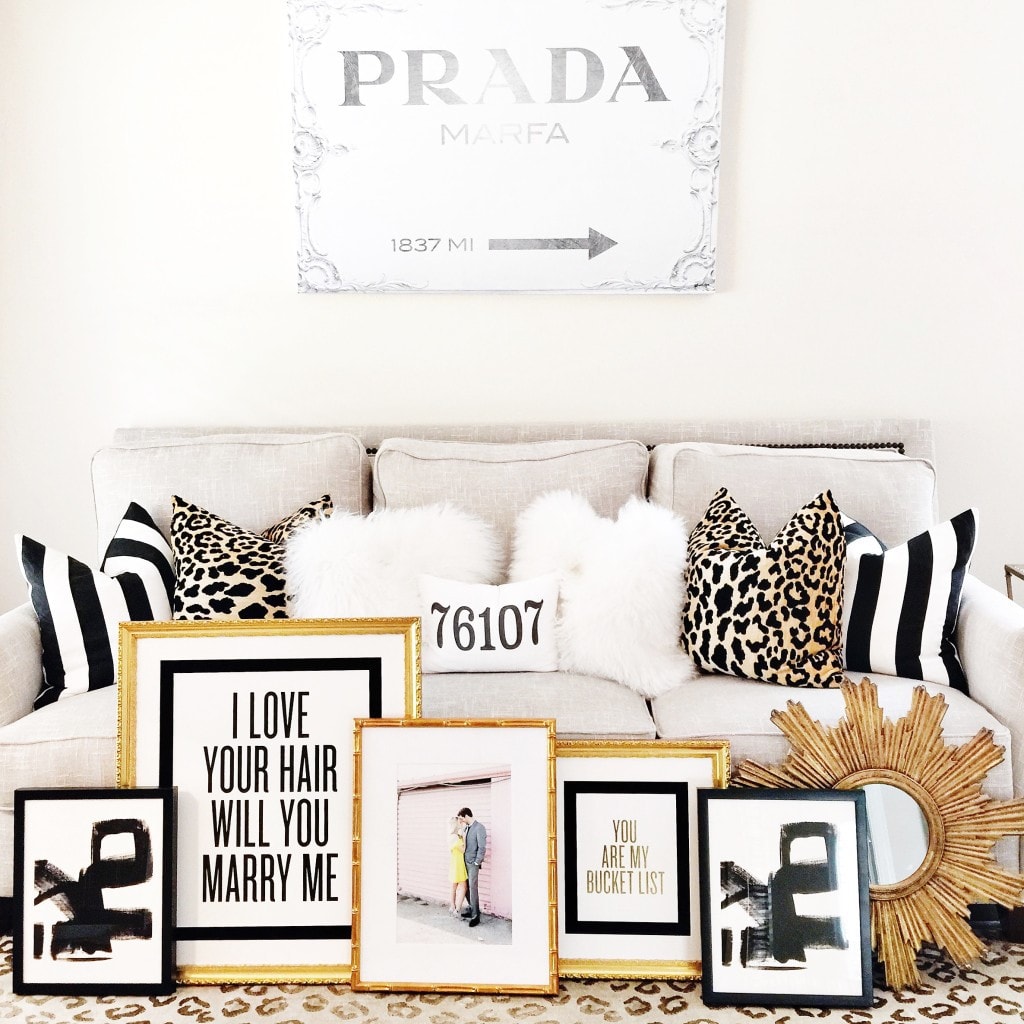 I've been in our little home for almost 2 months now! I've tried to get everything together as quickly as possible because when he moves in September I want it to be as smooth of a transition as possible! 🙂 [You're probably thinking, "Where will his stuff go?!" Y'all. He has a body. And clothes. Those are the only things to move! haha! He has lived in a true Bachelor Pad for the past 3 years and when you mix hand-me-down furniture with boys who don't clean…..#itsnotpretty]
I'm no expert on living with a boy yet, but I thought I could share some tips on making your house a home quickly! With my mom, one of her best friends and lots of trips to Homegoods we were pretty much done by the first week, so I thought I'd share what I learned in the process.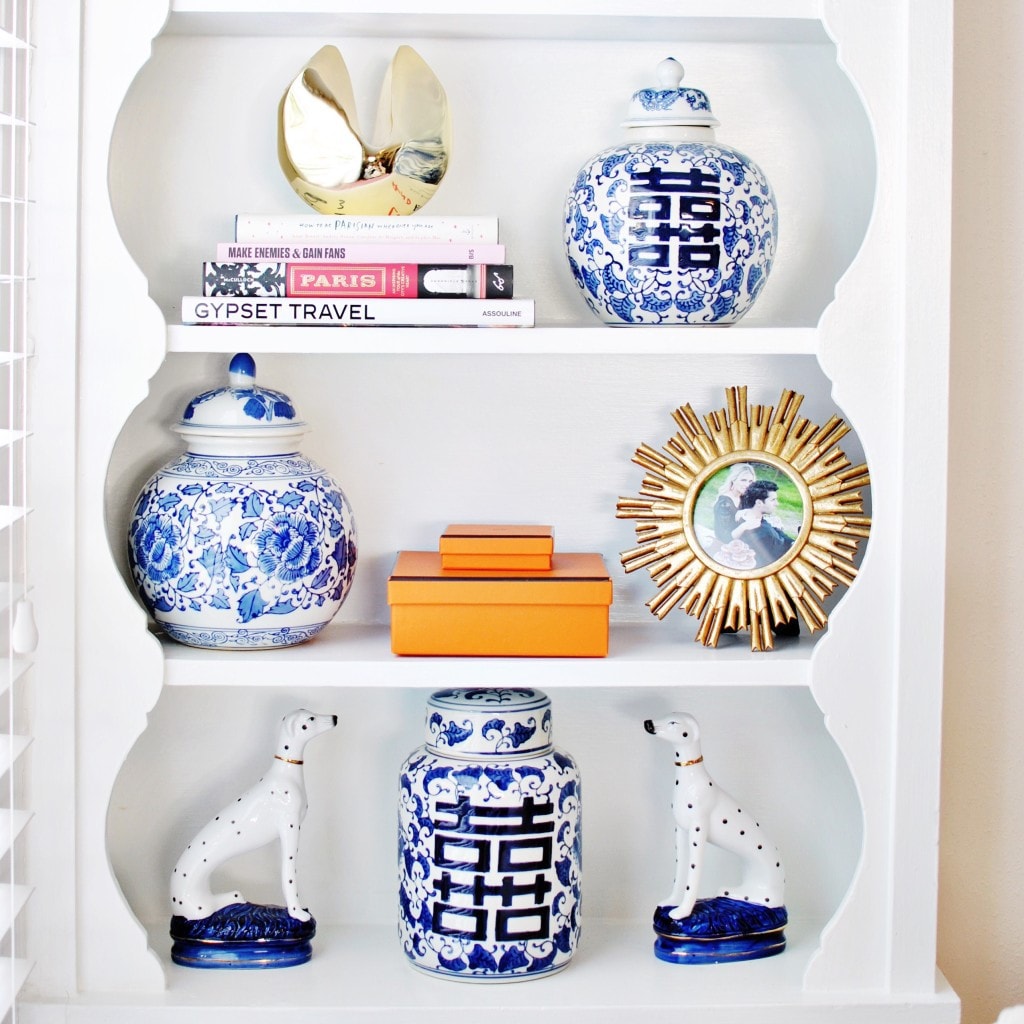 1. Plan The Theme
I loved this move because I was really able to take all the interior inspiration I'd been stashing on Pinterest and find "our" aesthetic. [And I know! I know! "Ours?!" I lucked out because Paul doesn't even care. Each time I ask for his input he says, "I care that I live with you and I care we have a big TV. I'm a guy. Why would I care about anything else?" [But you can bet he ALWAYS mentions we need to go to Best Buy and get larger TV's because mine don't cut it….haha!] But it's still "ours".]
You want your home to be cohesive, so my tip is to pick a theme and two prints or "shades" to help you get an idea of what you want to decorate with. This also allows you to mix in other pieces that you think might "not work" because they don't technically match, but as long as you have a theme and standard prints or shades you are good to go, girl! Good to go!
Theme: Pineapples
Pineapples mean hospitality and I have always loved them since I was little [they may even make an appearance or two in our wedding! ;)]. We have a pineapple door knocker and so many pineapple touches. From candles to vintage brass pineapples they are scattered throughout each room.
Print: Black & White
From window treatments to pillows and coffee table books, I knew having an underlying black & white pattern would allow touches like flowers and candles to pop and be brighter.
Print: Blue & White
I love anything with a Chinoiserie touch! My aunt lived in Europe when she first got married so she has handed me down so many blue & white plates and pieces from her time living there. I layered bookshelves with ginger jars and our kitchen with blue & white plates. These are classic staples that allow you to intermix more trendy pieces and not have to redecorate once that comes & goes.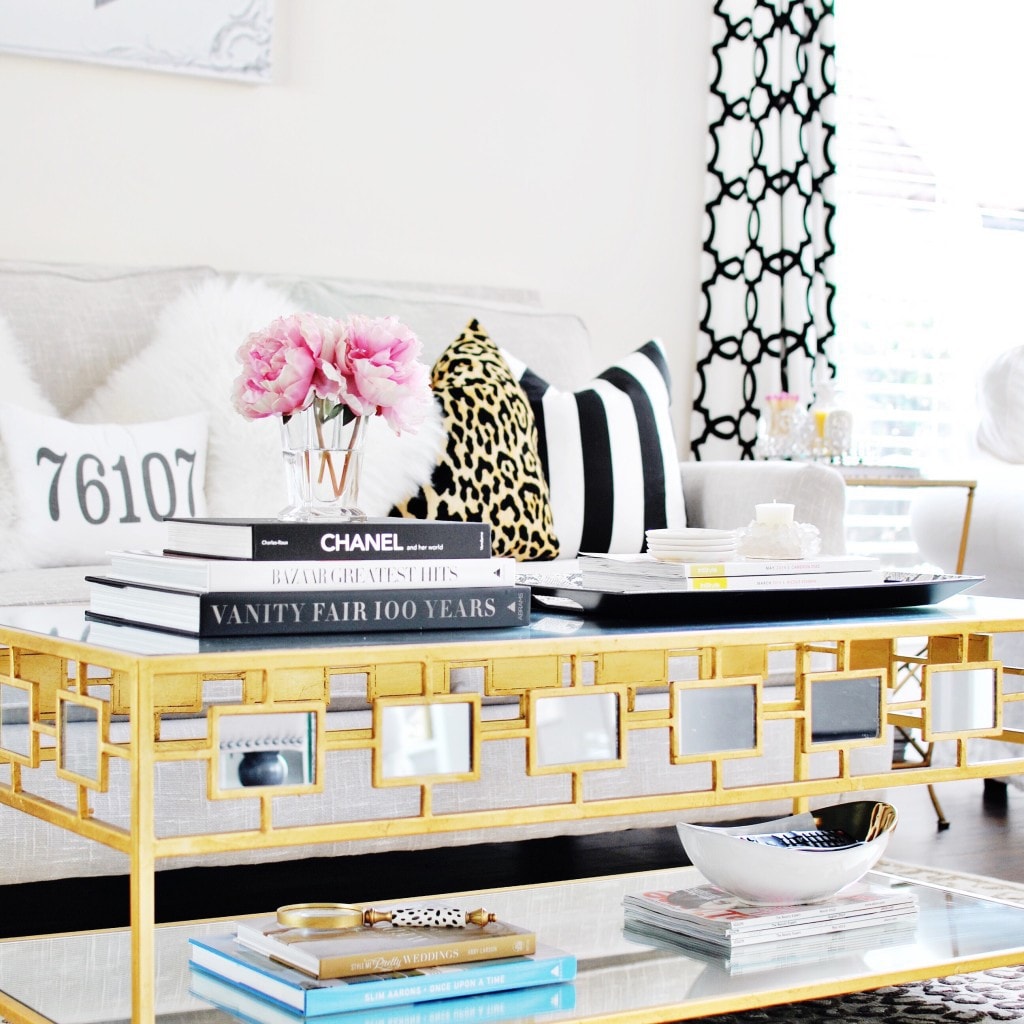 2. Plan The Rooms
Most of the time, I think people know 1-2 months ahead before they will move! Whether your lease is ending or you are waiting on the closing period for your home, take that time to plan your rooms. Moving into a blank canvas is super overwhelming and can lead you to make really quick decorating decisions that you may not love later on [I learned that with my first apartment!].
Planning the rooms also helps with budget. To plan a room take a journal and use a page or two for each room or section of your home. List out:
Focal Piece: 
What do you want the focal piece of that room to be? Your bed, your gallery wall or furniture? Decide that now [you probably already have your focal piece!] and you can decorate around it. Make sure it is the first thing guests see when they walk in.
Save:
Look through Pinterest and find a furniture dupe or Ikea staple that can fit in the room. We have a lot of ikea in our home and this helped our budget tremendously! We can always upgrade later on, but I think they fit in seamlessly. Take a weekend and go to a flea market or Ikea to pick up easy save pieces. My tip is to go with something light! I love the white dressers and chairs Ikea has and it blends so well in the room you don't even notice it was 1/10th of the price of Pottery Barn! 🙂
Splurge:
Decide on one thing you want to splurge in for each room. I definitely splurge on pillows! I think they last forever and take a room from "just woke up" to "Beyonce" in 2 seconds! Find something that gives you joy and you will never regret! But I also told myself I could really only splurge on 1 piece per room, and that gave me a good perspective with budgeting.
DIY:
Pick 1 DIY per room also! This will make it a fun project with girlfriends or your other half. We did plenty of gallery walls and little accents that were crafted for a room. It brings warmth to your home and is always a conversation piece. If you aren't into crafting reuse your candles! If you have a beautiful candle jar stick it in the freezer once it's used up, the rest of the wax will pop out and wash it with vinegar! Fill your candle jars with flowers, cacti and pens.
Look Around:
Once you've saved, splurged, found your focal point and crafted wait on one piece. It could be a headboard, a coffee table [that was ours!] or your dining room table. Leave your rooms undone for at least 4 weeks and keep your eyes peeled for that special something. One Kings Lane is my favorite place to search! They have designer furniture for flash sales and you can afford your dream piece! This also helps your room not look like an example at Rooms To Go. It keeps the room eclectic since you didn't try to buy everything at once and be "matchy matchy." Your theme and 2 prints will keep the room cohesive, but you don't want all the furniture to look like it's from the same vendor.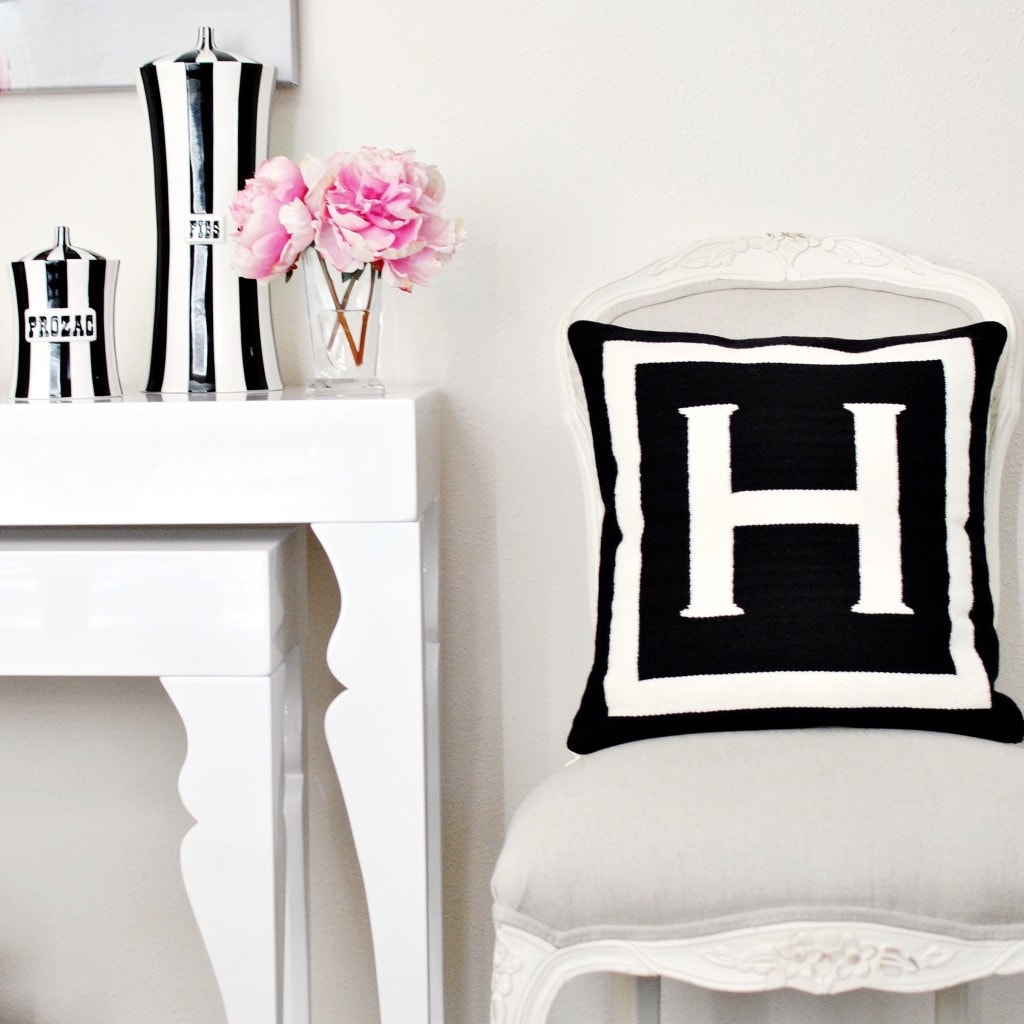 3. Make Your Beds
You've planned, your picked a theme and then you move. Each time I move Paul always gets stuck with crazy meetings at work and I feel so overwhelmed. Thankfully, one of my mom's best friends was there to help and so were my girlfriends! Once the movers dropped everything off I sat there [freaking out! I hate messes and moving is one big disaster of a mess.] and asked if anyone wanted to go to Mi Cocina so I could escape!
My mom's friend said, "Nope! You are making your beds."
I thought that was a big ridiculous as I had boxes and furniture to be moved around. However, she had made sure I washed my linens the night before and she was 100% right. Once I made my beds with fresh sheets everything seemed so much easier. It was a total mind thing, but I was more careful with where I placed boxes because my rooms felt like "rooms" and not just storage centers.
So first thing when you move, make your beds!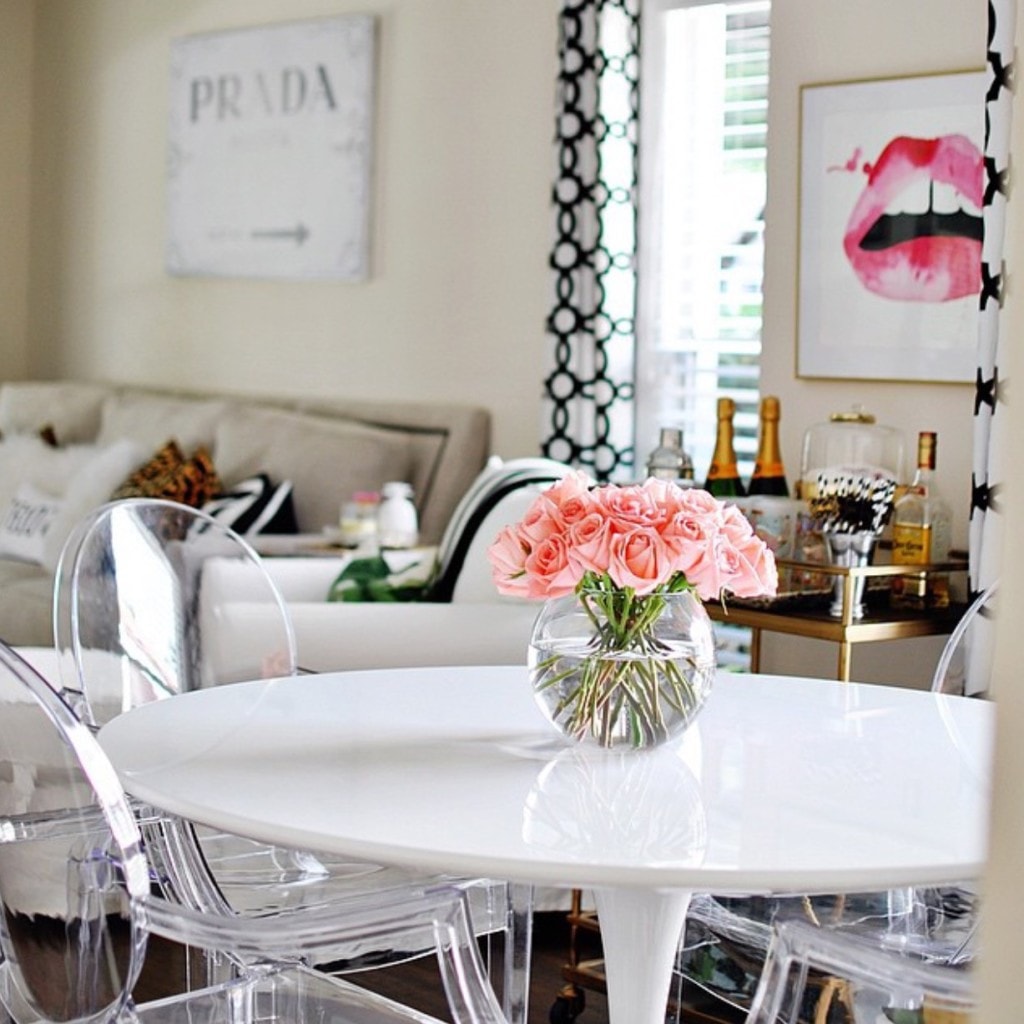 4. Flash Sales are Your BFF
Decorating is expensive. And Paul and I are in our twenties. This is our first home, so needless to say, I was decorating on a skinny budget! My budget was a true size 00. So I definitely skimped on extras like eating out, shopping and manicures so we could get more pieces. #priorities
My secret to decorating is flash sales.
These are all flash sale sites that provide really chic pieces for a steal. However, most of the time, the pieces are only on sale for 24 hours. Things sell out really quickly and don't come back in stock. I'd just set the alarm on my phone for the times the sales started and would shop! I would get pieces that were regularly $1,500 for $350. The cons? Of course pieces sell out quickly, you always have to be online surfing and if it is delivered damaged and they have to come get it normally there isn't one to replace it. BUT I've never had that happen and heard if it does, you get a refund AND gift card!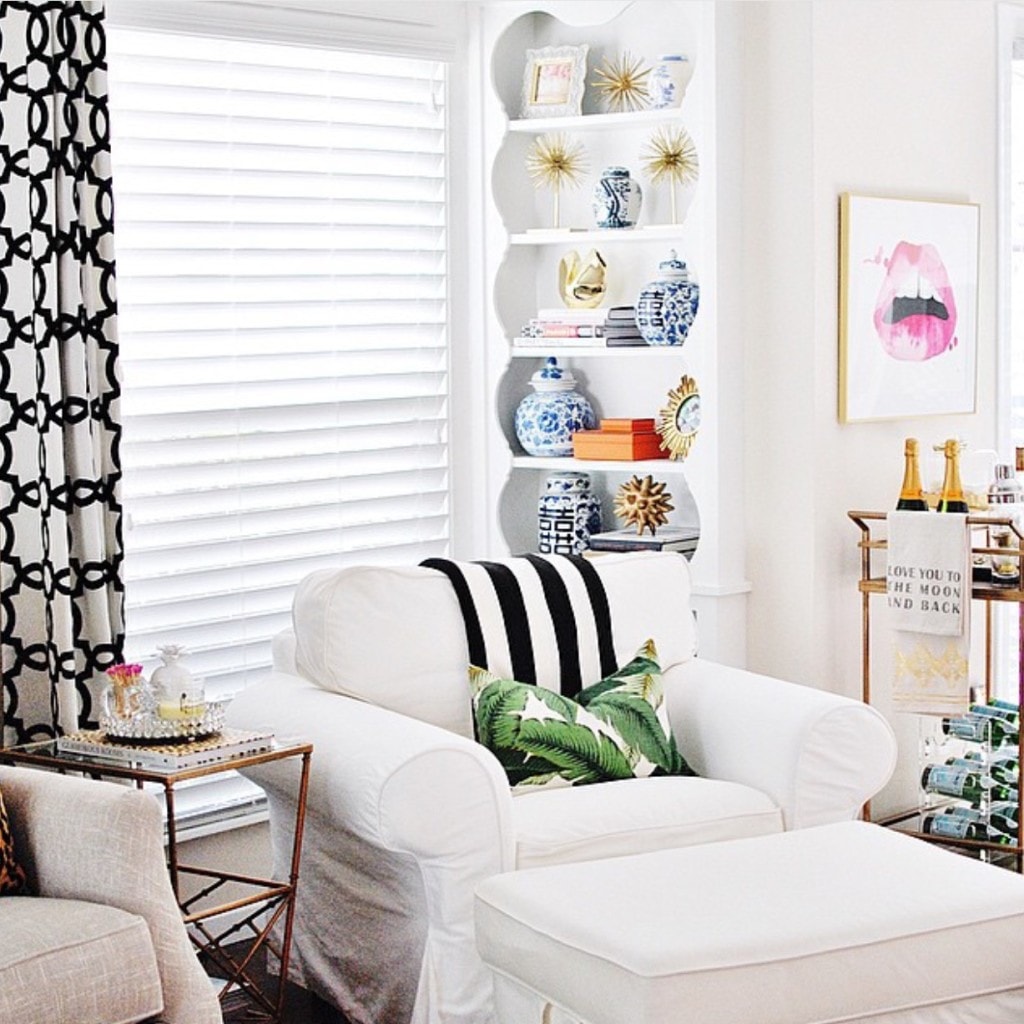 5. Declutter
I shared my spring cleaning tips a while back here, but moving requires a different type of decluttering. Take your spring cleaning and multiply by 20. Get rid of old papers. Get rid of clothes you haven't worn. Get rid of old, dusty candles. Take everything you think you want to move and get rid of 1/4th. It's really difficult to make decorating decisions with clutter and I've had to talk myself into it a million times with this move! Trust me! I've had those moments where I've thought, "But I bought this and like I might want to use it. I might!" Then I'd realize, if I hadn't found a great home for it immediately, it was because it wasn't meant to be there. Donate your pieces and you'll feel so much more clean and organized!
I hope this helps you transition in moving or even feel more at home in your place now! I'll round up a few key items I think make any home perfect below!