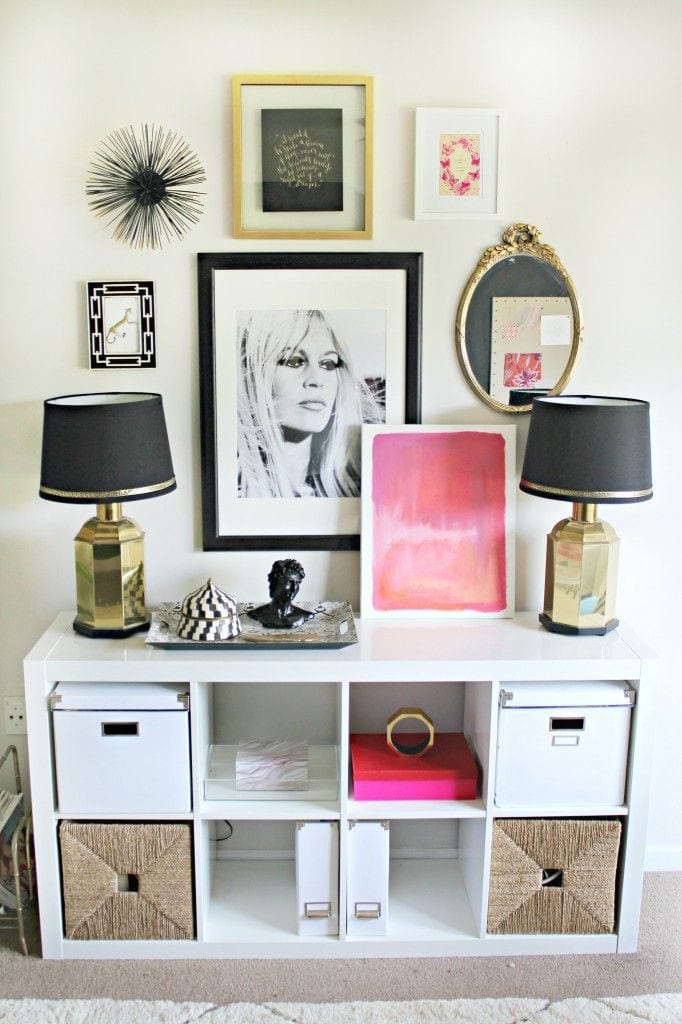 I've said it before and I'll say it again, I definitely hit the husband jackpot in terms of home decor. Paul could not care less about home decor. And y'all I have tried. When we purchased our home I drug him to Pottery Barn. I told him to pick out pieces he would like. He proceeded to sit on a couch. Say it was nice. Look at the price tag. And said, "Yeah, let's not buy that. But I really don't care. This doesn't make me happy. But it makes you happy, so just have at it."
So, I can't complain! haha. I try to keep our home really bright and light. I use lots of white touches [it's gender neutral right?! 😉 ] because I know that then we can easily swap out color. And he doesn't even notice the couch pillows are leopard, he just knows they are comfy enough for him to watch ESPN on the couch with them. haha.
But looking back at my own bachelorette pad I do love how often I was able to swap out pieces. I was always redecorating and rearranging because all the space was mine. Here I have to be conscientious that he has to use the space, too and needs room. So if you have a bachelorette pad OR just have a lot of room in your house there is one piece I wish we had room for: this little shelving unit! I have bookmarked this photograph from ages ago because I find it so stunning, and thought it would be fun to find the pieces so you can get the look if you have the space!
Let me know if you like this kind of post because I'd love to incorporate more interior finds on Chronicles of Frivolity!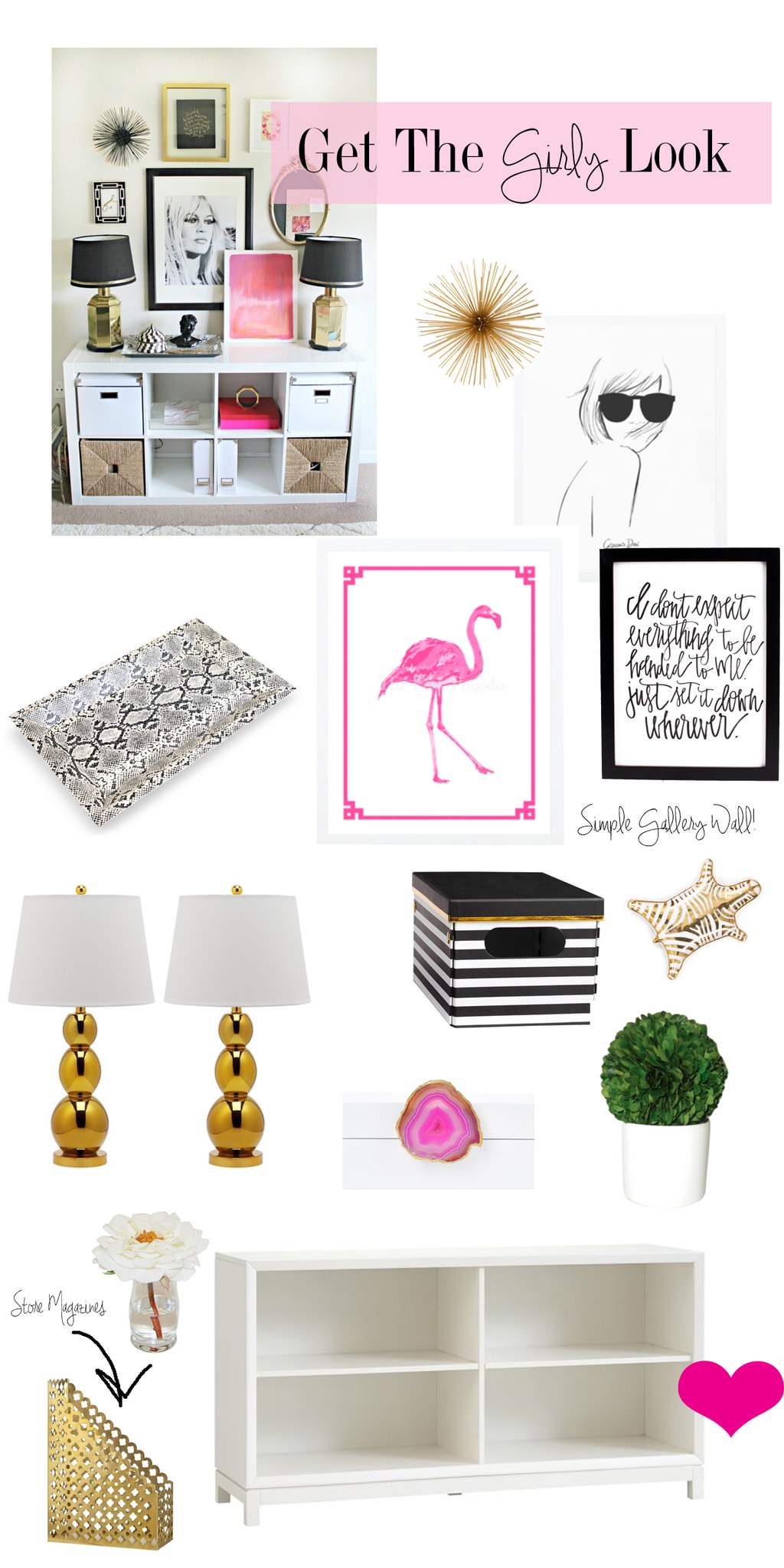 Shelving Unit: Pottery Barn | Lamps: Target [only sold online] | Magazine Storage: Pottery Barn | Flower: OKL | Gold Urchin: Furbish Studio | Girl Print: Design Darling | Flamingo Print: Design Darling | Quote: Furbish Studio | Topiary: Design Darling | Black & White Box: Pottery Barn | Zebra: Furbish | Agate Box: OKL | Tray: Furbish Studio