There is nothing I love to start a blog post with more than, "Happy Friday!" This week was a great one [one of my bridesmaids was in town and stayed with me for a few days] but the beginnings of the month are always exhausting! Accounting, goal setting and website analytics are not my BFF but they all want to date me the first week of the month. :/
I thought I would share a few photos to wrap up the past month and answer any questions I was getting about the products listed!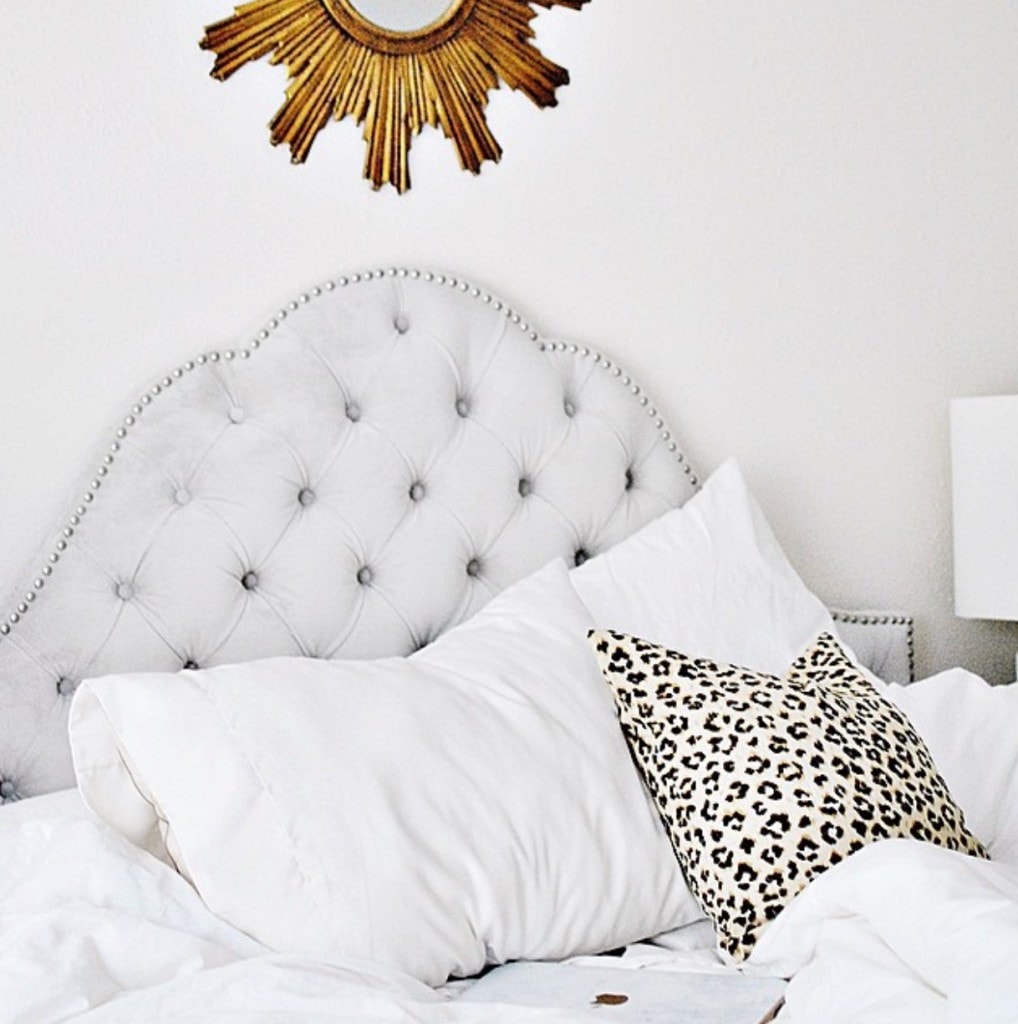 Headboard: One Kings Lane | Pillow: Arianna Belle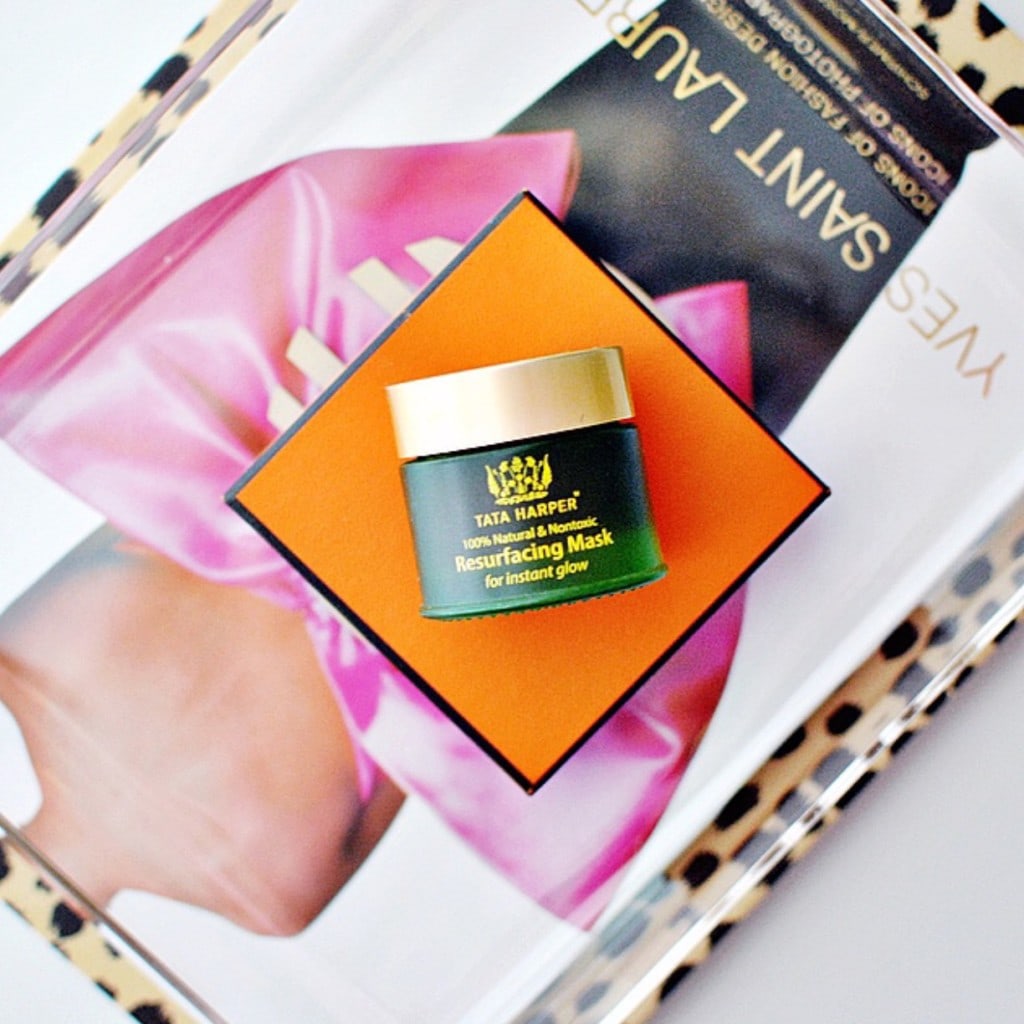 Mask: Tata Harper
I'm not a mask girl. I don't really ever see a difference, except maybe I break out 2 days later. So I hold a grudge. This is the one mask that doesn't break me out but changes the texture of my skin within 20 minutes. I'm not sure what causes that [magic?] but I use this every Sunday night to help me start my week off right! This little jar has also lasted me two years, so the price is definitely worth it for me!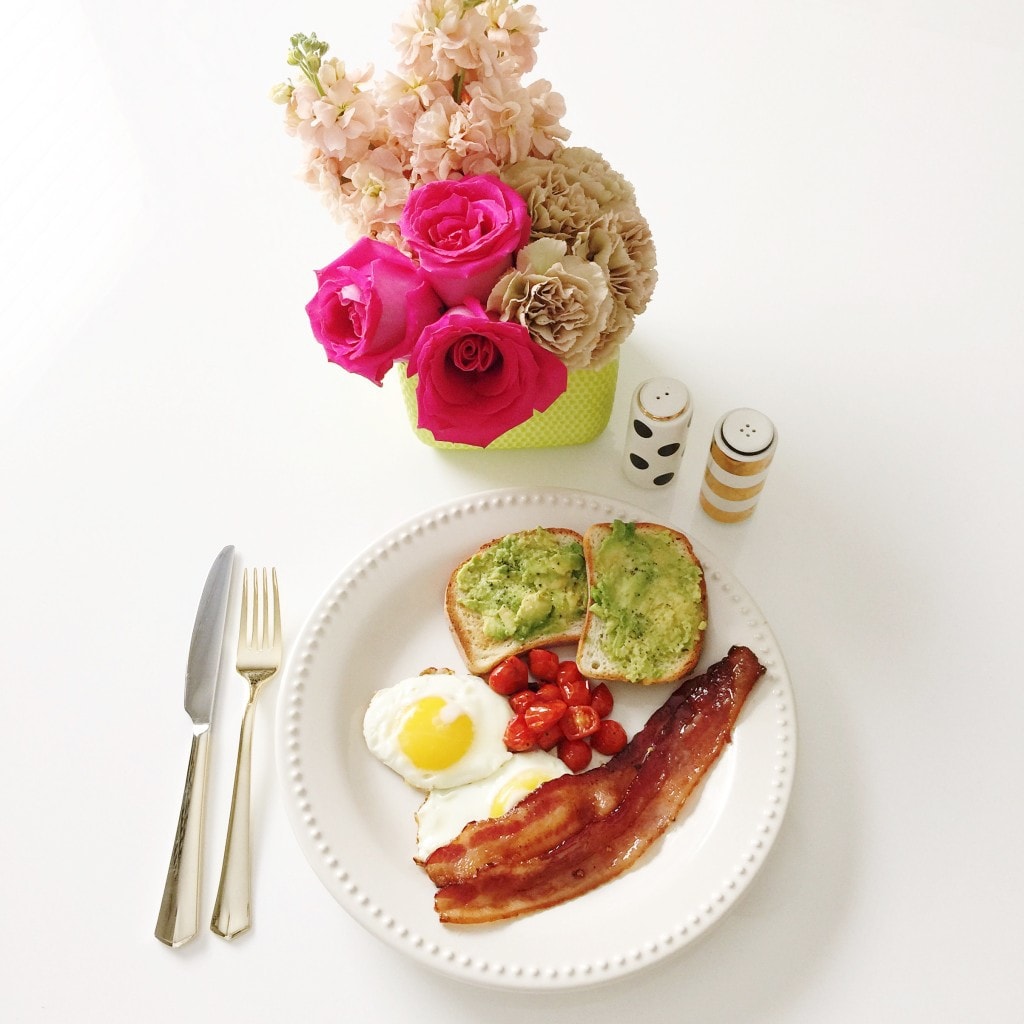 Paul LOVES breakfast. I mean he would eat it breakfast, lunch and dinner [and I'm over here like, "Uhhh when do we get chips and queso?"]. I wanted to try to learn to make one he loved and after two years of trying I think I got it down! If you love breakfast [or your beau does] here is what I did:
1. Brown Sugar Bacon
[Lay bacon on parchment paper on a baking sheet, pour brown sugar on bacon, red pepper flakes and cayenne pepper! I put bacon in the oven at 350 for 30 minutes.]
2. Sautéed Cherry Tomatoes
Sautee cherry tomatoes with 1 tbs of olive oil, a bit of minced garlic, sea salt and cracked pepper
3. Avocado Toast
I used gluten free bread with mashed avocado and lemon juice
4. Eggs Any Style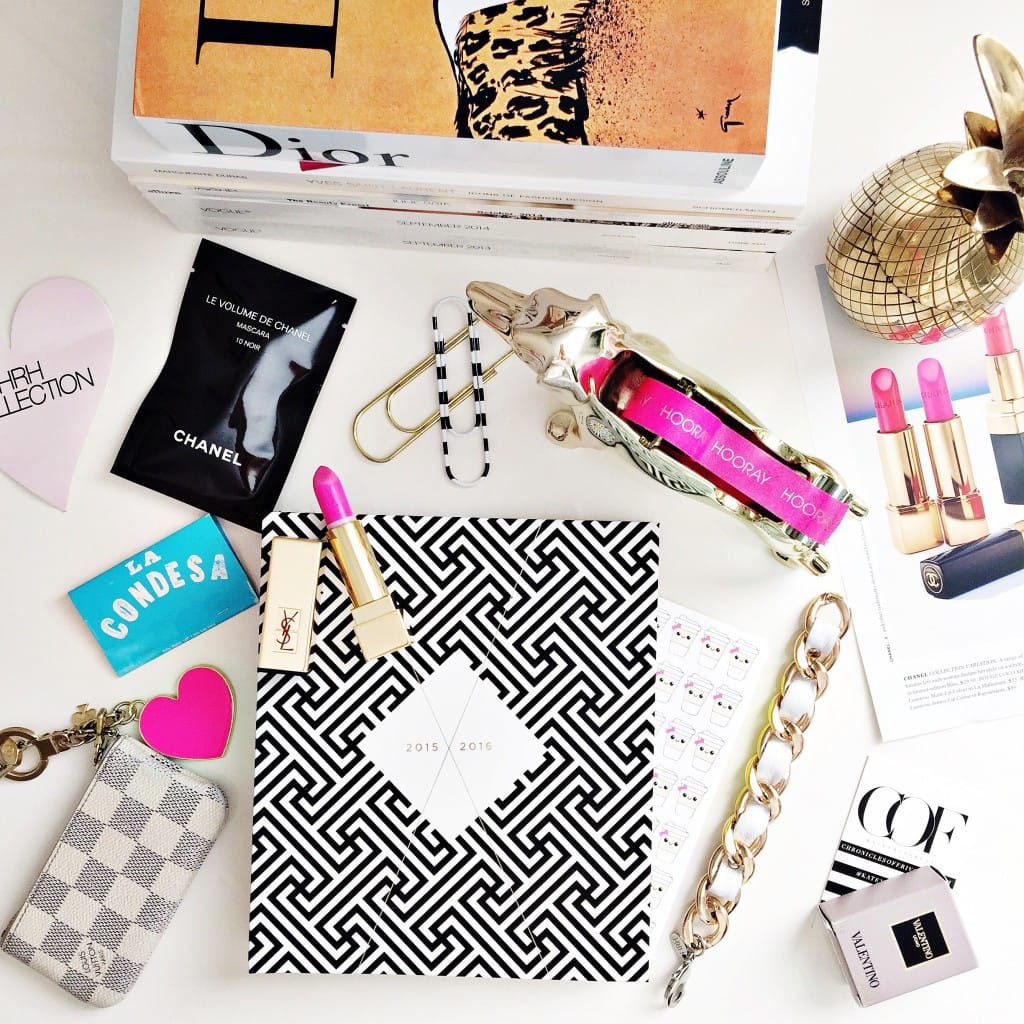 Keychain: Kate Spade | Lipstick: Tropical Pink | Dior Book: Shopbop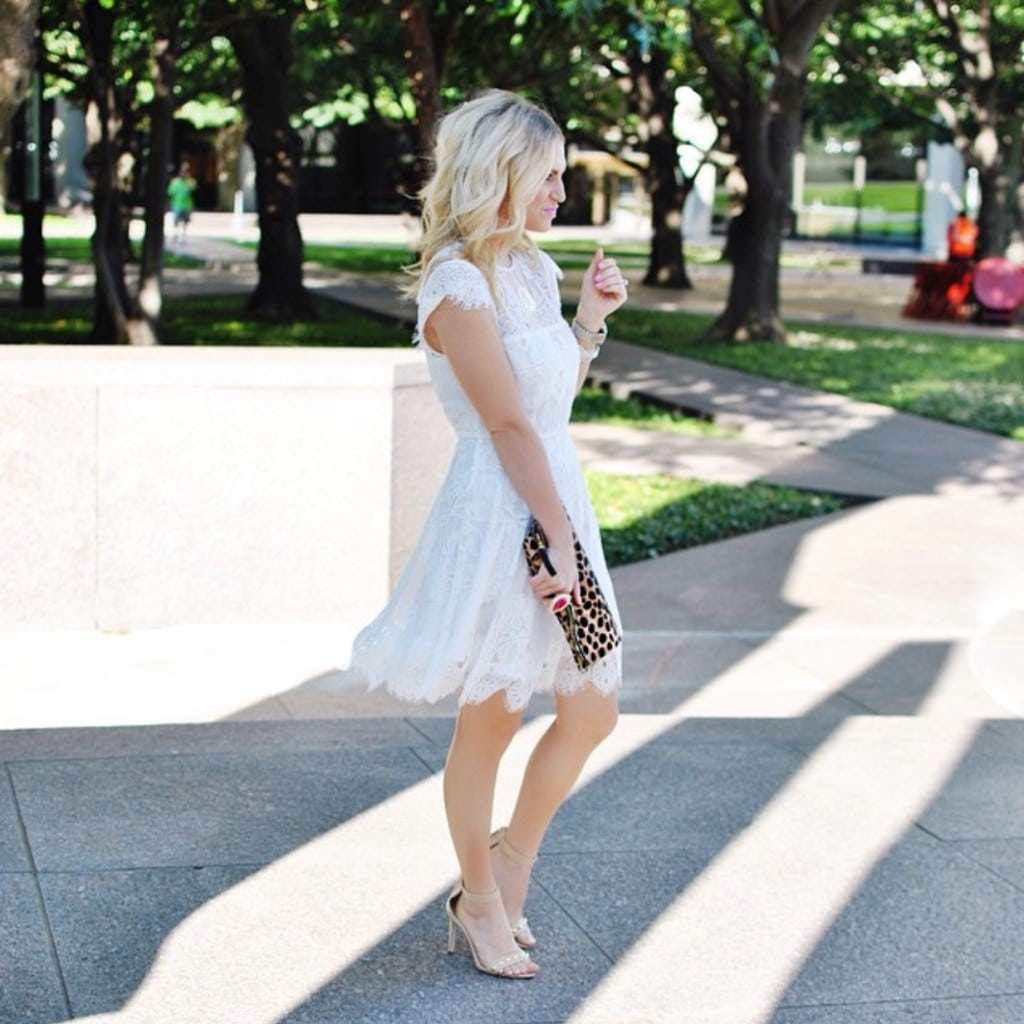 Dress: Nordstrom | Shoes: Saks off 5th | Clutch: Shopbop | Ring: [c/o] Samantha Wills
I wore this dress to my bridal shower last weekend and can't get enough of it! It's so comfortable and ladylike!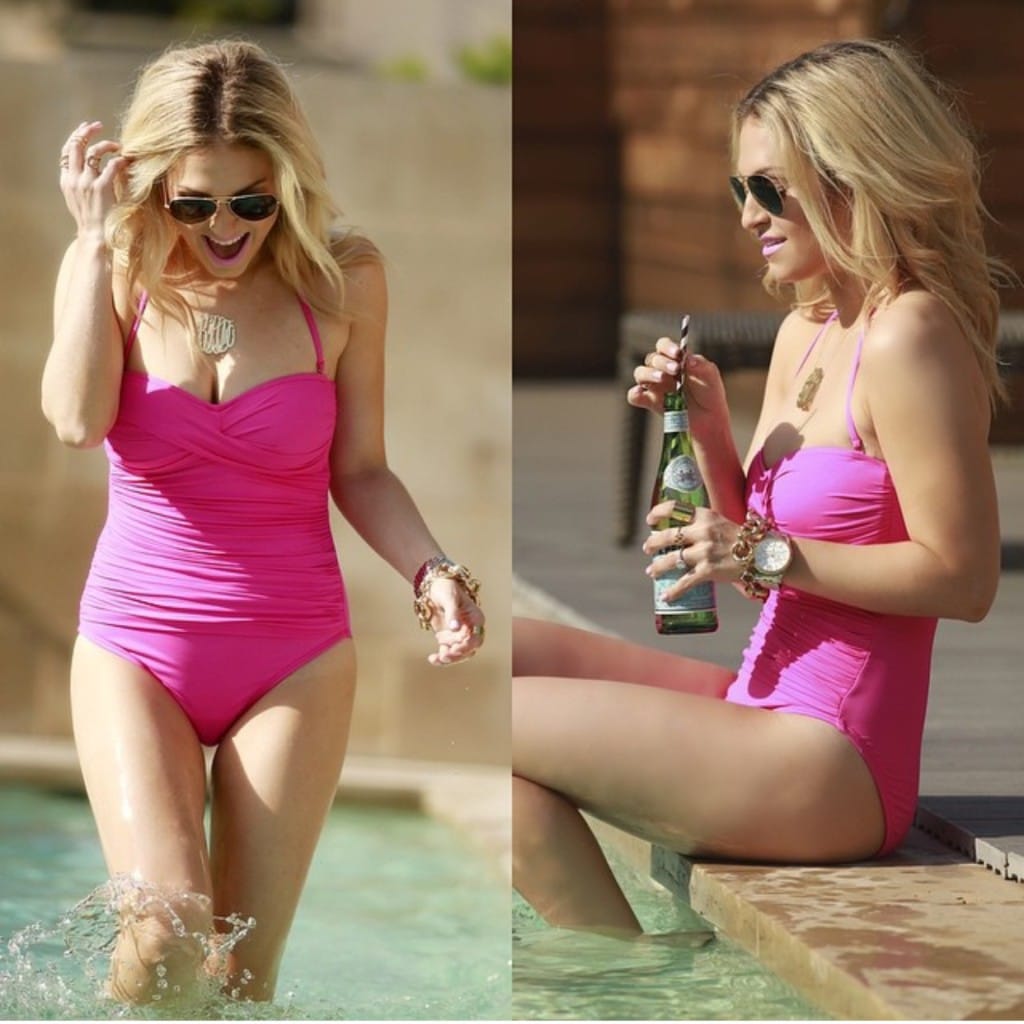 Swimsuit: Nordstrom
I took the plunge and got a 1 piece! I loved when Andi Dorfman wore one on The Bachelor. Go up 1 size!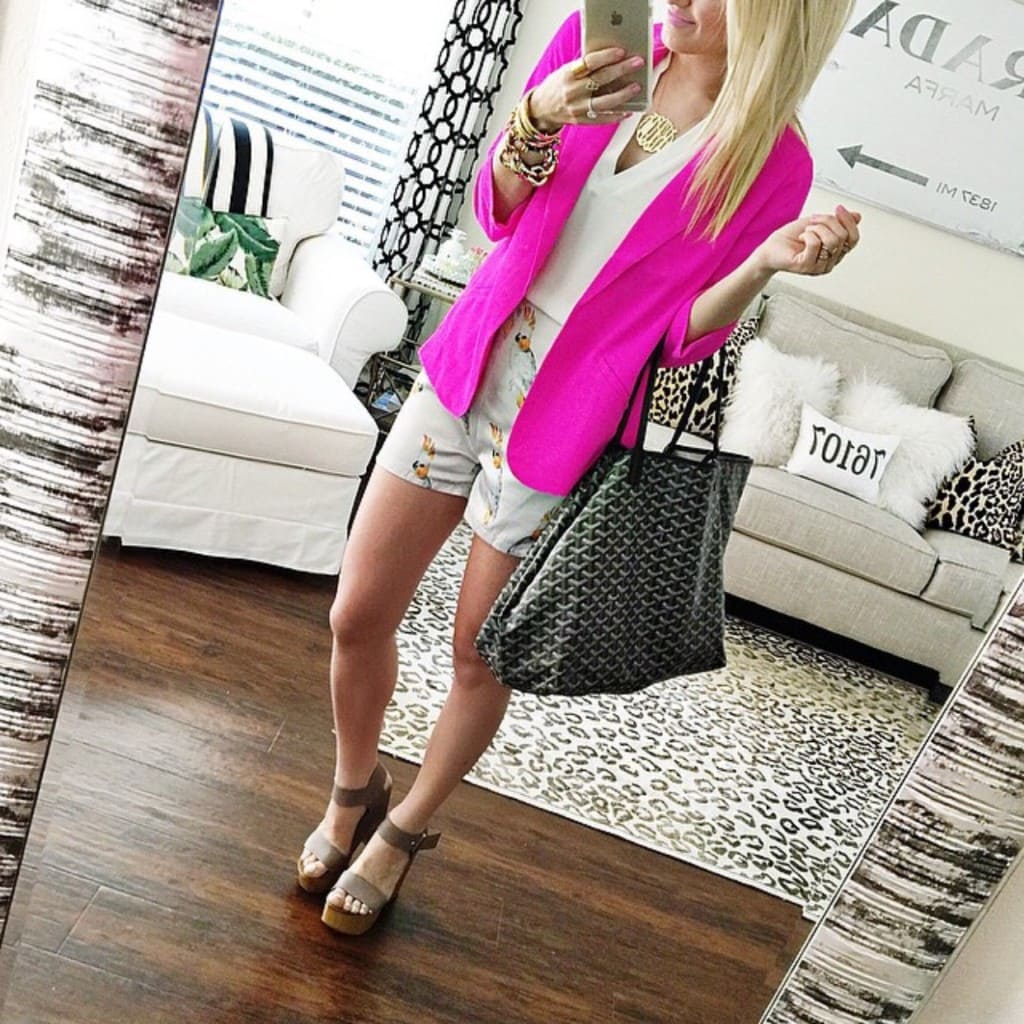 Blazer: Similar | White Top: Nordstrom | Shoes: Steve Madden 
I wore this to my focus group to meet some of the Chronicles of Frivolity readers! It was the greatest night getting to meet some of y'all, sipping mambo taxis and learning what you want on the site! 🙂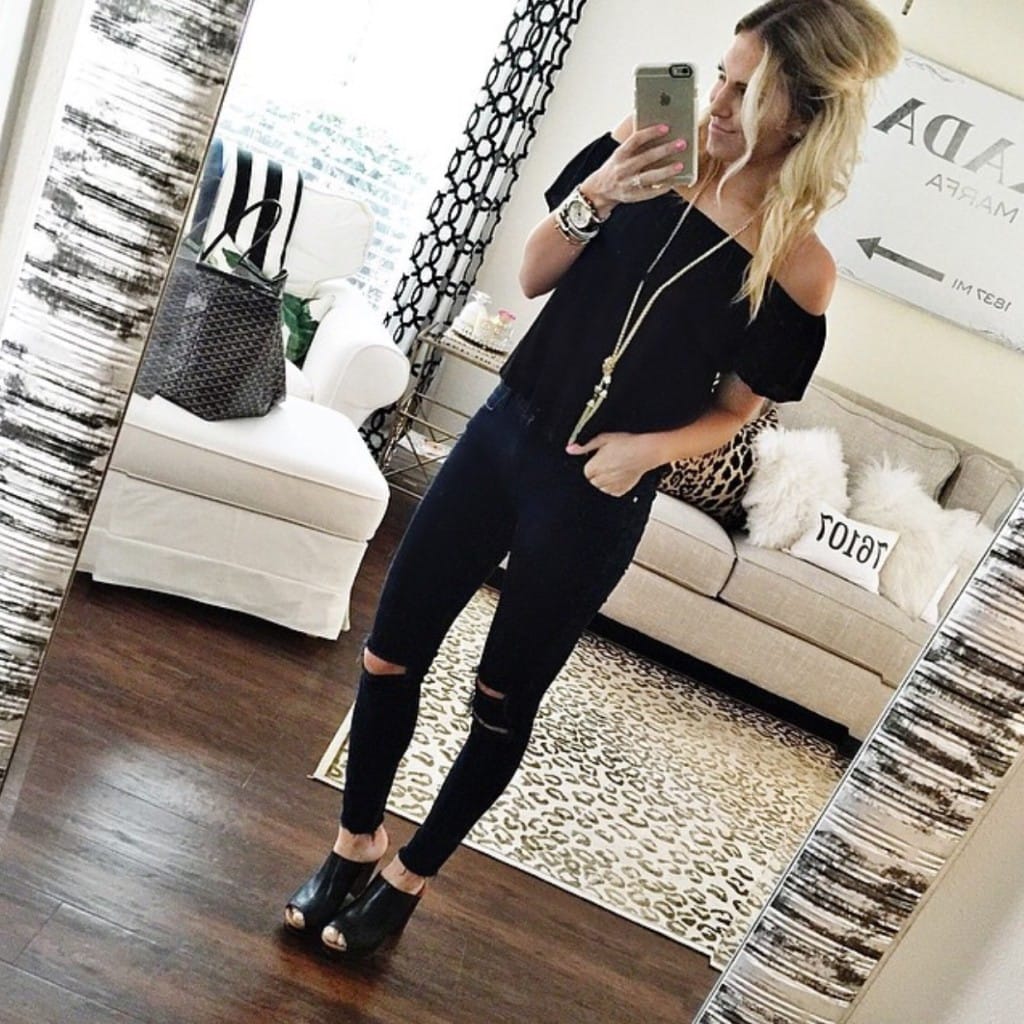 Denim: Similar | Top: Similar, Similar | Mules: Chloe, Similar | Necklace: Monogram | Tassel Necklace: Similar | Bracelet: Baublebar, David Yurman | Watch: Nordstrom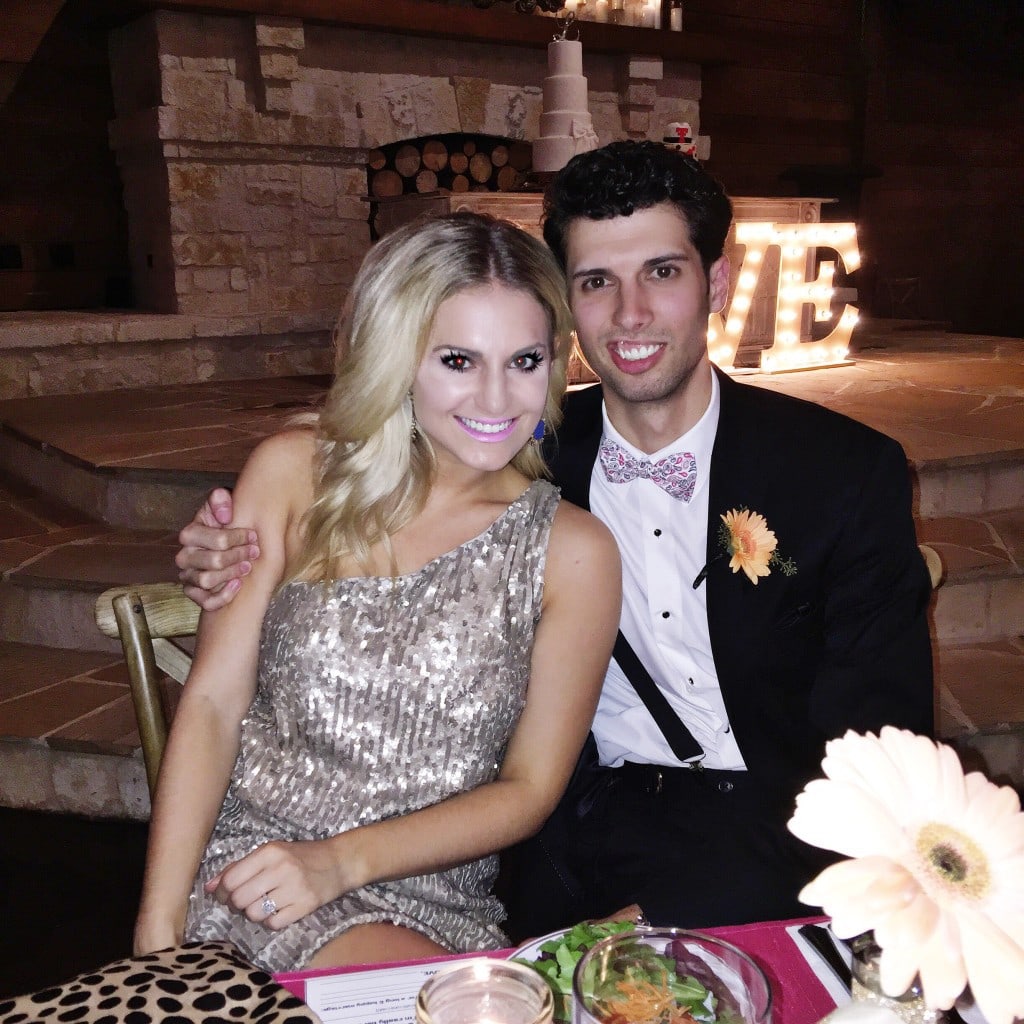 And we celebrated our friends getting married in May! I think I want to be a professional wedding attender. What is better than cake and love, y'all? What?!