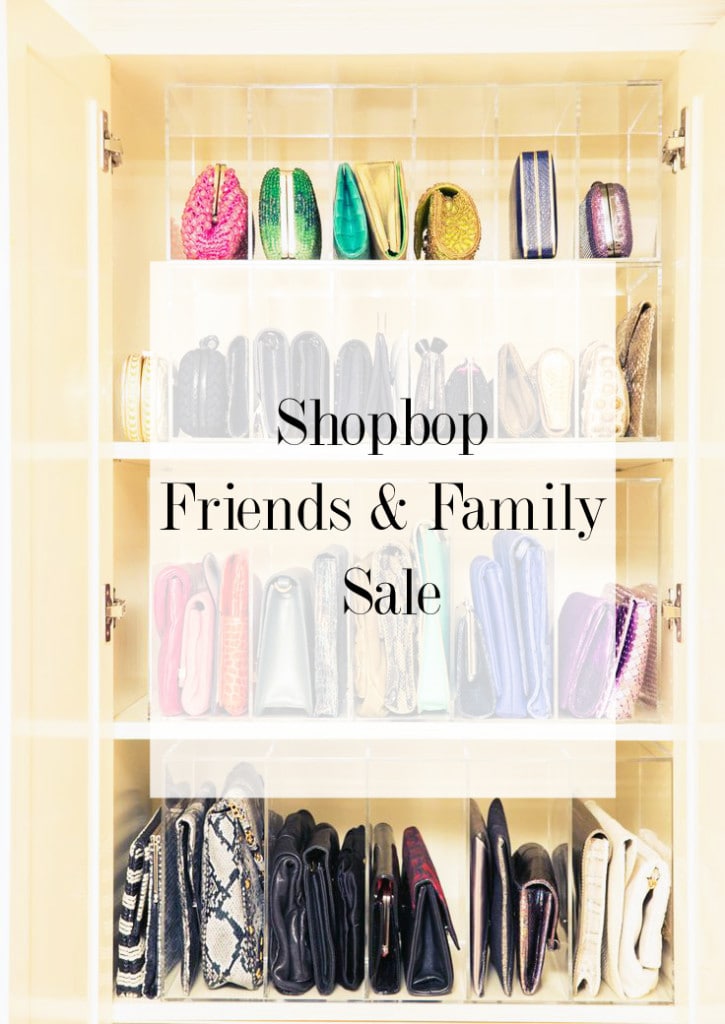 One of my favorite sales of the year is here and I have been waiting for weeks! The Shopbop Friends & Family sale gives you 25% off your order with just a few exclusions! Shopbop is one of my favorite retailers to find cheeky items that my girlfriends always think came from a unique little boutique. Shopbop also offers free 3 day shipping [but I've always gotten my orders in 2 days!]. I've had my eye on these lipstick loafers for ages and if you need a faux fur vest this one won't overpower a smaller frame! Use code: INTHEFAM25 to save 25% at checkout here!
I rounded up my wish list as well as my tried-and-true favorites [hello, smoke show clutch!] below!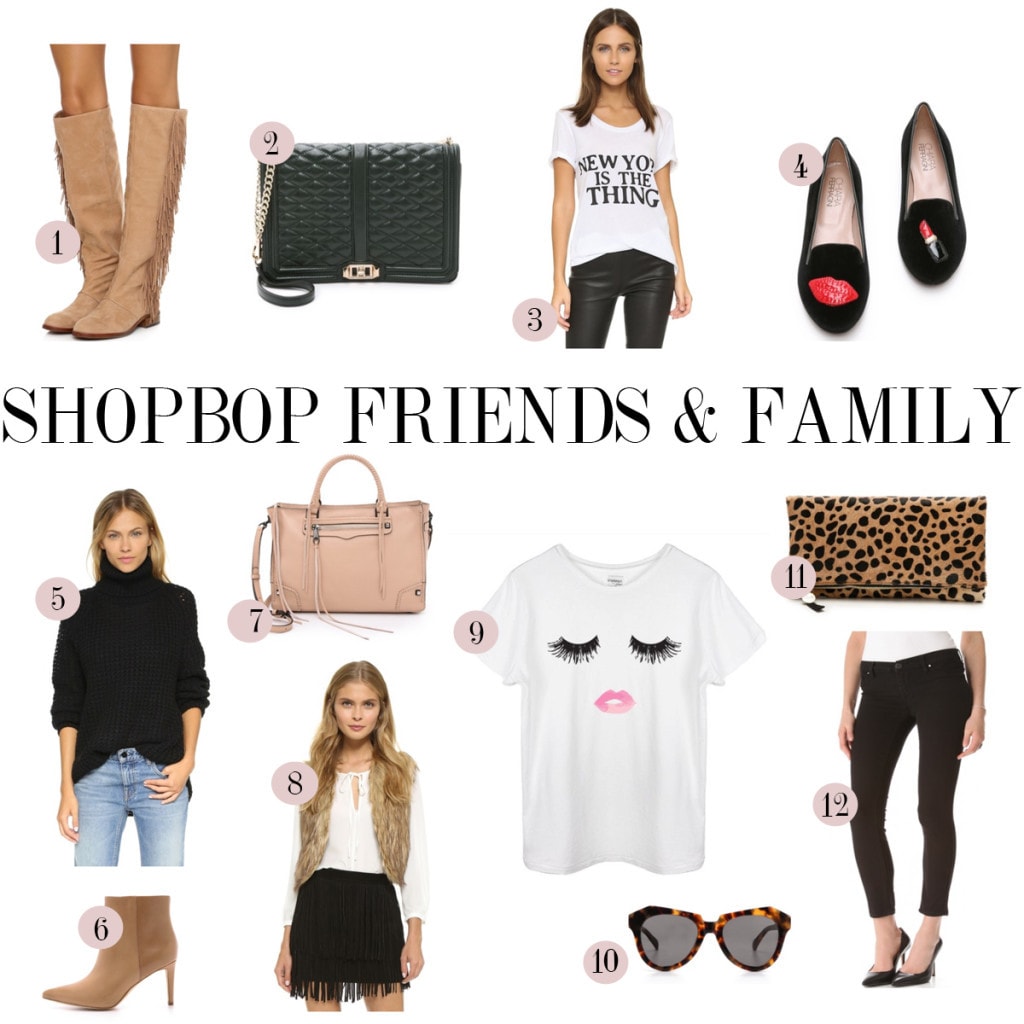 1 | 2 | 3 | 4 | 5 | 6 | 7 | 8 | 9 | 10 | 11 | 12
If you're a fan of Wildfox like me, Shopbop also has a ton of their fun graphic sweaters! I love wearing these in the winter to brunch and for running errands. I can't even explain how soft they are! And one of my last little secrets I use Shopbop for?! PJs. This girl DOES NOT mess around with her sleepwear. I got so many of these little Eberjey pieces at one of my showers and you can find me rocking them from midnight until noon the next day. I think my UPS man thinks this is the only article of clothing I own.
Happy shopping!