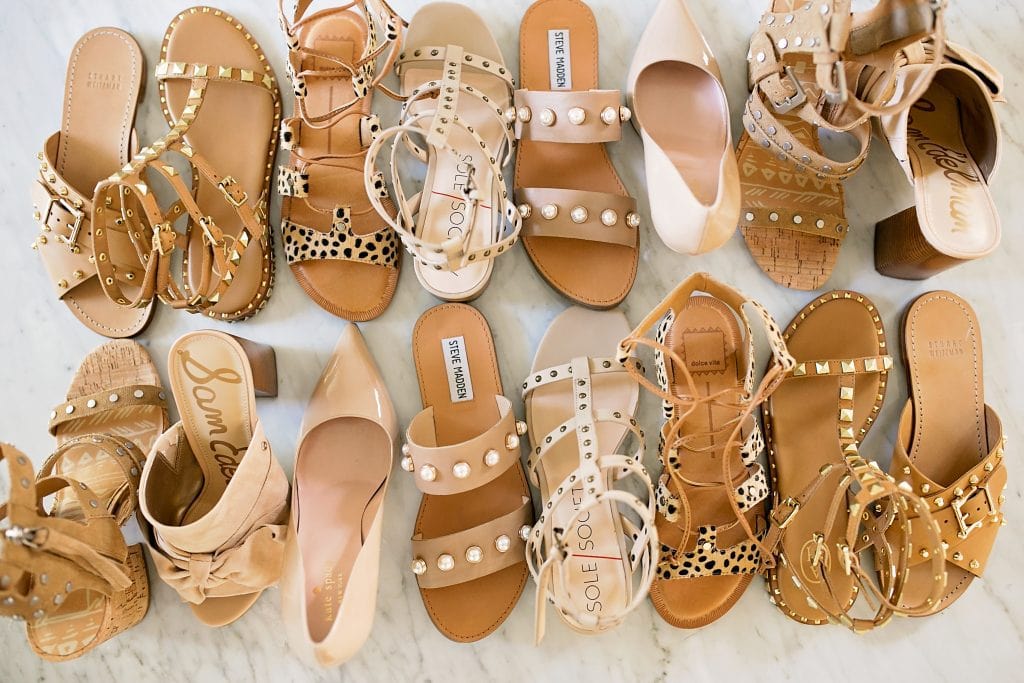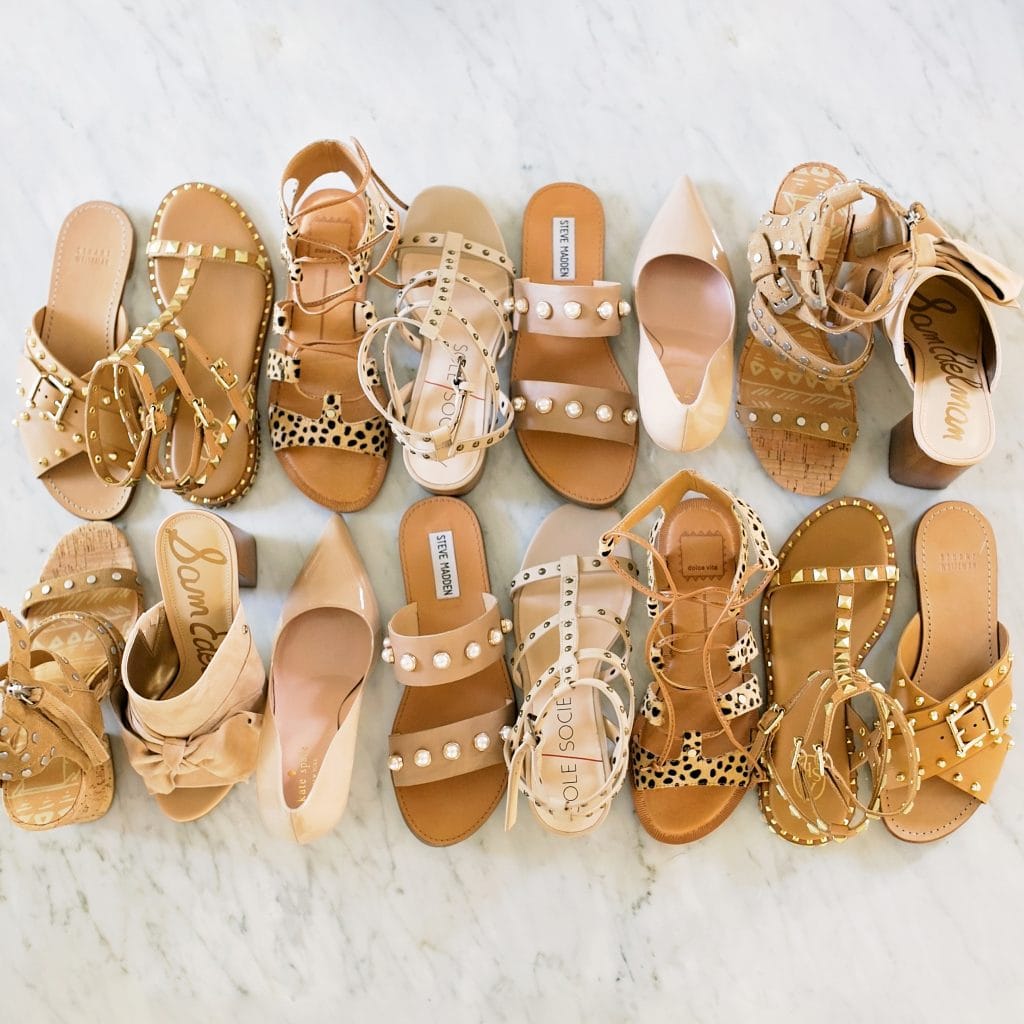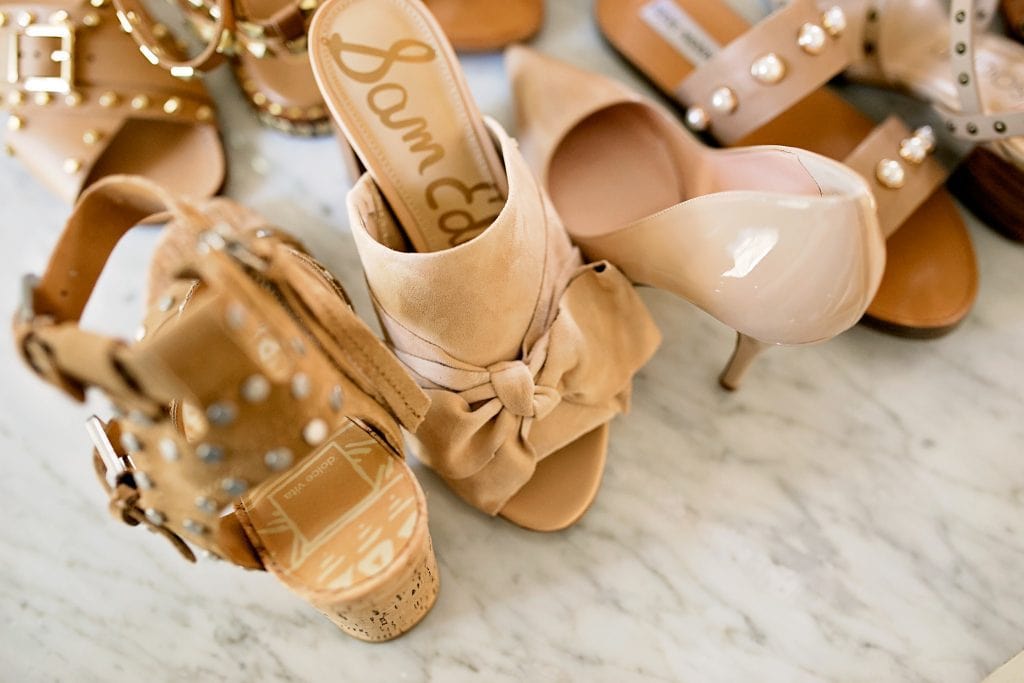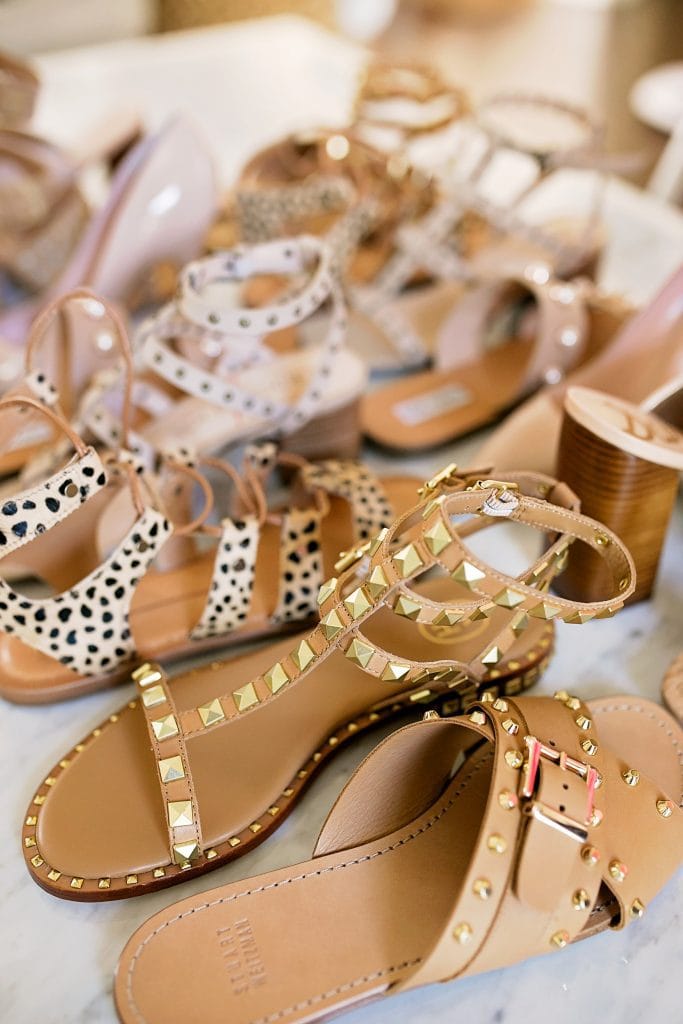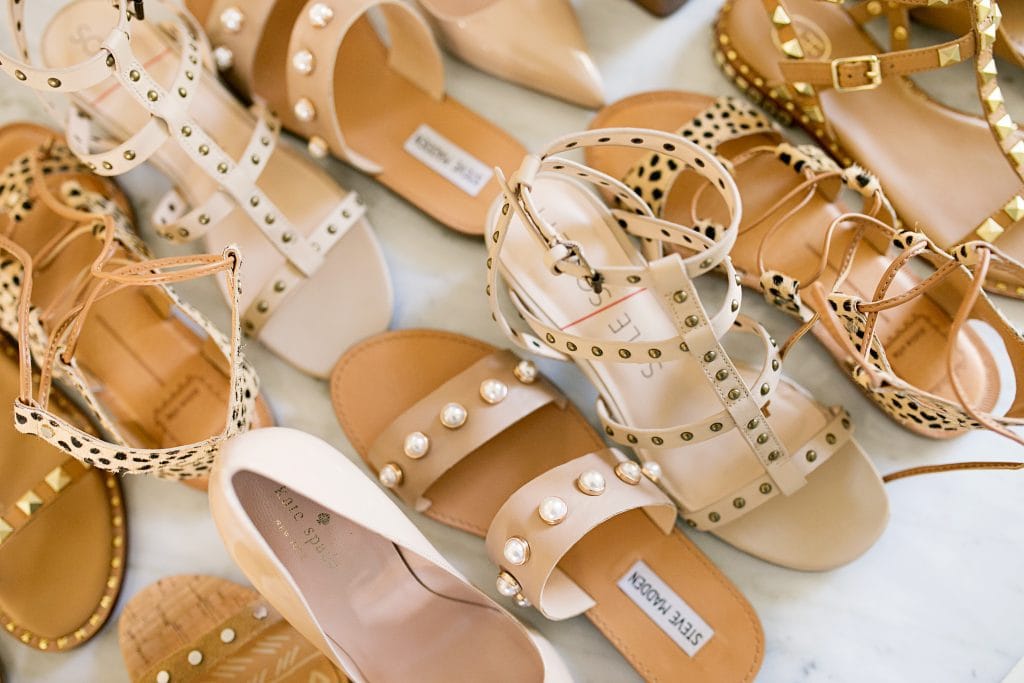 Shoes shown are listed below or sold out!
Photography by: Angie Garcia
---
In Texas, sandal season [or pedicure season 😉 ] gets to be stretched a little bit longer than most places thanks to our heat and humidity. I've skimped on sandals, I've splurged on sandals and I've sworn off certain sandals. Because I'm so hard on them with consistent wear, I try to make sure I'm getting a great sandal. I think a great sandal has a balance of being price conscientious as well as wonderful craftsmanship. I rounded up 15 sandals I think are perfect for spring as summer as well as a few sandals on sale below!

Sandals On Sale
[These sandals are part of the Shopbop sale. Use code: EVENT17 at checkout!]
1.These sandals look just like Hermes, but are under $100!
2.If you are a fan of Loeffler Randall, I think you'll love these much more affordable sandals that are similar with a pop of cheetah!
3. Two seasons ago, Ken Downing [Neiman Marcus Fashion Director] said that white shoes were better and back and they've been flooding the shelves ever since! I had to get these on sale and I was obsessed with the little gold accents!
4. The past week I received a few e-mails from girls looking for wedges. I hadn't found any I loved this season until these! Love the blush and perforated details.
5. Valentino designed a similar sandal years ago and I love how affordable these are! They are also incredibly easy to walk around town in!
What sandals do you love for spring?!